Ok Ok, I know I said I wouldn't be saying much more about the Fuji X100 until my review but I can't help it! Went down the street with my son for a few minutes and brought along the X100 to see if I could grab anything cool while the light was getting good. I've only had this camera for most of the day but it's already growing on me tremendously. I've been reading the manual and testing out the different metering modes, settings, ND filter, etc. So far so good! The next few images can be clicked on to see a the large 1800 pixel wide versions. Also, unlike the previous snaps from this morning, these have been tweaked during the RAW conversion.
Earlier I said the IQ may not match the Leica X1…well…scratch that – what I should have said is that the IQ is "different" than the X1. The X1 is all about the crispness, the contrast, and the Leica color and look. The X100 seems to be about the smoothness and a more "creamy" look as well as a lower contrast and possibly higher dynamic range image. The more I use it (and I have been messing with it ALL day) the more I am enjoying it. You can get creamier and more shallow DOF images with the X100 due t o being able to focus closer, having a longer focal length and a faster F2 aperture. BUT you do not get the crispness you get out of the X1. All depends on what flavor you like :)
I have noticed a few quirks that I will go over in the full review soon but the X1 also had quirks.
Facts…
The X100 IS built better than the X1, but it is also heavier. It is faster to focus than the X1, but has missed focus a few times. I like the color coming out of the Fuji more so than the X1 (personal preference), and damn, this camera is SEXY! I'm going to have fun reviewing this one :) I'm feeling a road trip coming on…
click the images for a larger view!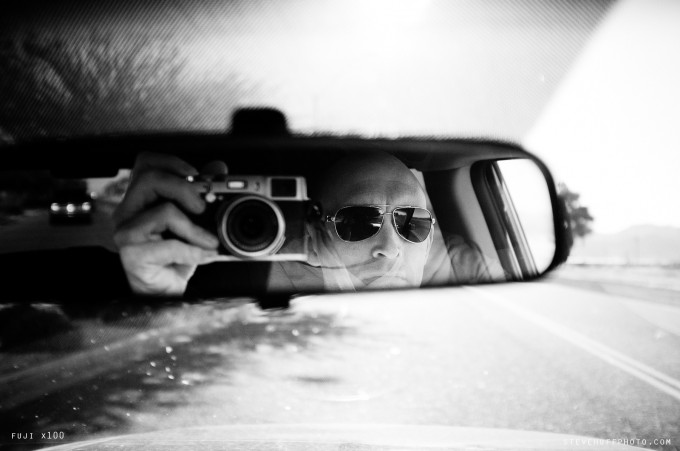 –
–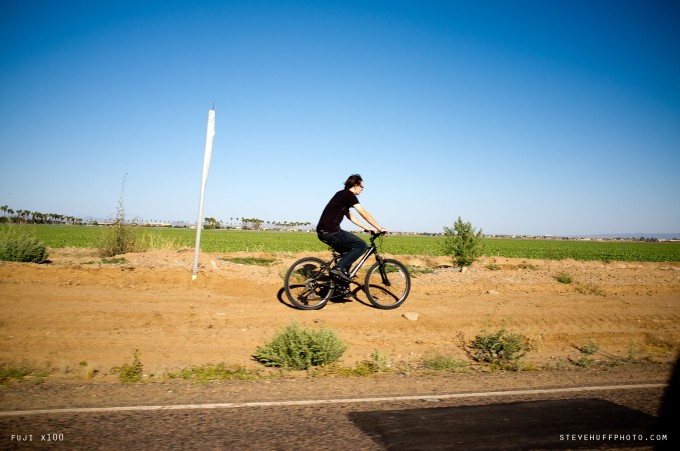 –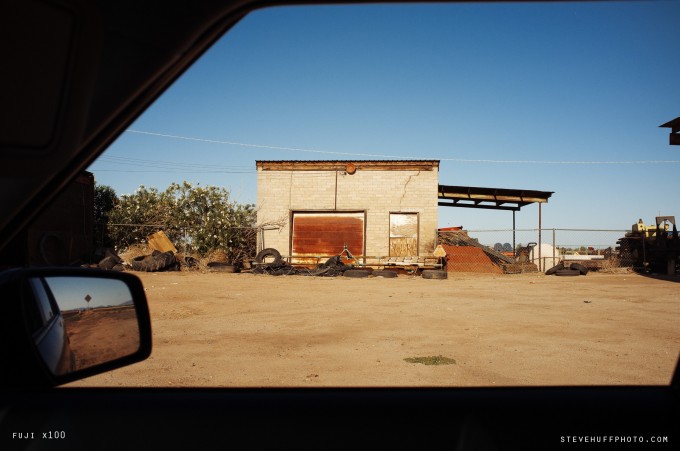 –