A Leica M3 User Report in Pictures
By Logan Norton – His website is HERE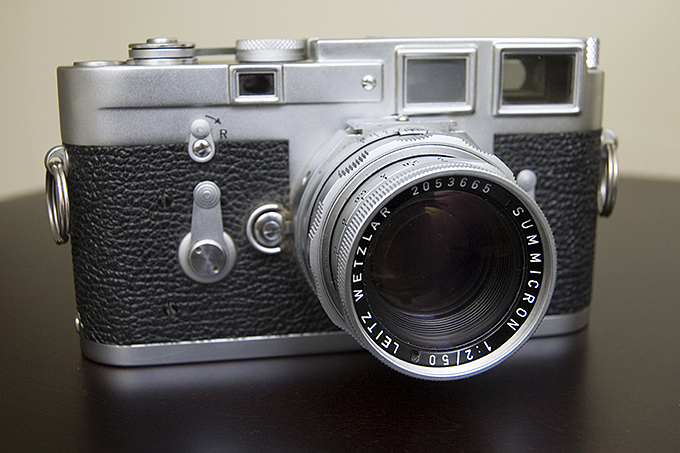 Hello Steve and readers, I would like to present a review of my favorite documentary camera, the venerable Leica M3. As a long time Leica lover I have tried or owned every M camera iteration and I continually find myself drawn back to the original for its impeccable style, exquisite viewfinder and solid, mechanical feel. The M3 does not require batteries, as it has no light meter. It features a .91x magnification viewfinder that is exceptionally well matched to 50mm lenses.
The M3 started a long history of Leica use for reportage and street photography. Greats such as Imogen Cunningham, Henri Cartier-Bresson, Gary Winogrand, Helmut Newton and Diane Arbus all chose Leica cameras for their work. A Leica camera provides near silent operation in a small, easily ignored package; something that allows street photographers and reporters to blend into their surroundings and operate with minimal disruption of the events surrounding them. It was for these characteristics that I chose to bring my trusty M3 along when I went out to document a Peace March in Salinas, CA earlier this year.
In response to escalating violence involving the Salinas Police Department, members of the Hispanic community organized a Peace March. The march highlighted three shooting deaths of young Hispanic men at the hands of the Salinas police and called for open dialect between the city and the Hispanic community leaders.
In order to cover this event I paired my M3 with two of Voigtlander's best lenses; the 50mm Nokton f/1.5 and the 28mm Ultron f/2. One of the downsides to the M3 is its lack of 28mm (or 35mm for that matter) frame lines. For my work I do not use an external finder for this lens, instead choosing to shoot with both eyes open and guestimate the framing. I have found this to be suitable for my purposes but would definitely not recommend it for everything. The images were all captured using either Kodak 400tx (my favorite film for these events) or Fuji Acros 100. The film was developed at home using Kodak Xtol developer and scanned with a Kodak Pakon F-135 Plus.