Good Things Come in Small Packages: My Sony RX1R Experience
by Daniel Stainer – His website is HERE.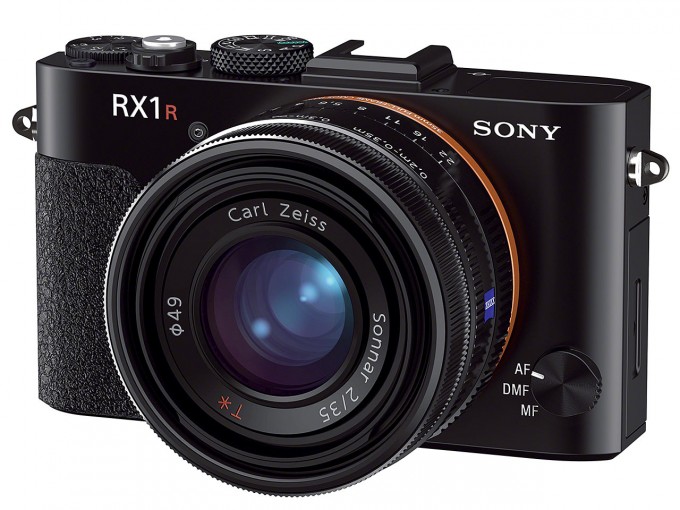 From the scorching Nevada desert to the sandy shores of Outer Banks North Carolina, I've had six months to put the amazing Sony RX1R through its paces.
For my landscape work, I mainly shoot with the equally capable (but different) Nikon D800e, although I find it a bit bulky for spontaneous street and travel work. I always say that when you're working the street with a larger-sized DSLR, people either want to mug you or they think you're a member of the paparazzi. Either way, larger cameras are not as discreet and can often impact the subtle dynamic and interaction between photographer and subject. This is where the smaller Sony RX1R really shines.
So after six months, you're probably wondering…what is my overall opinion of the RX1R? In a nutshell, It's like owning a Leica M with a 35mm F/1.4 Lux lens, but at a fraction of the expense (so long as you're fine using a slightly slower fixed prime). For those of you with Leica lens lust like myself, this is certainly a viable alternative – and one that won't elicit buyer's remorse.
While I won't go all DxO on you with lens peeping comparisons, I can tell you that the Zeiss optics and image characteristics are simply stunning – as is the camera body fit and finish. Dynamic range and low-light/high-ISO capability is quite frankly excellent – as is color rendering and micro contrast. Much like Leica, the bokeh characteristics have a 3D quality that really pops. I can't believe Sony was able to fit such a good 24MP FX sensor into such a small body.
Surprisingly (and as many users have already noted), the camera was actually too small for my hands weighted against the built-in Zeiss lens. Paired with a Really Right Stuff L-bracket and grip, it now balances out perfectly without compromising on the small footprint or good looks. I did initially purchase the stylish Gariz leather half-case, although I ended up selling it because I found the RRS bracket set-up to be more practical for my tripod work (boasting better hand-held stability).
Some would call the slower AF system the Achilles Heel – and I would somewhat disagree. While it's not as blazingly fast as some of the Nikon/Canon DSLRs out there, it is very respectable (especially once you get a feel for things). I tried it out many times in lower light, and it seemed to track well – especially when coupled with Auto ISO to maintain an optimal hand-held shutter speed.
I absolutely love Sony's Auto ISO capability. Shooting in aperture priority or manual, there's not much this camera can't handle – and even the high ISO shots are very clean – just about on par with my former Nikon D4 up to about ISO 6400. Combined with the speed priority continuous burst drive setting, and you'll have a formidable dual weapon for sharply stopping action dead in its tracks.
Truth be told, the AF is not nearly as lackluster as many have reported. That's not to say that a faster and more responsive AF wouldn't be a welcome enhancement for fast action or street-shooting scenarios. But you can manage and mitigate these shortcomings with the right settings and technique.
As for other weaknesses, some argue that the lack of built-in OVF/EVF is a deal breaker. I did get Sony's optional EVF – which is pretty sweet. It does make the camera a bit more bulky, but the fact that you can take it on and off and go stealthy is a nice thing IMHO. Shooting from the hip or via the beautiful-rendering LCD can also have its benefits when you're trying to blend in. So maybe not ideal for some, it was not a show stopper for me.
So what didn't I like? Well – I'm not crazy about the organization of the menu system (being spoiled by Nikon). Too many non-intuitive tabs. Also, I think the camera has too many features and options (if you're a JPEG shooter, you'll love all the cool filters and snazzy pre-sets). But like anything else, you can choose to ignore most of them and focus on basic minimalist RAW settings. And if B&W photography is your thing, the RX1R converted RAW files are breathtaking – with deep dark blacks and plenty of contrast to satisfy even the most discriminating user.
Probably the biggest miss from Sony is the lack of proper weathersealing. As I'm writing this review, my RX1R has been mailed to Sony service to clean up some rather noticeable dust bunnies that made their way deep onto the sensor/inner lens element. I was hoping to avoid these issues with the attached lens construction.
If you shoot wide open at F/2 everyday, all day – you probably won't notice any dust. But if you stop down for any landscape work (even urban landscapes), they could become glaringly obvious. In all fairness to Sony, taking a non weather sealed camera to the desert or beach was probably ill-advised on my part. Even if you treat the camera with kid gloves, the RX1R was not designed for extreme environments (wind, sand, dust, water). Just don't tell that to all the pros, semi-pros and advanced amateurs out there who refuse to put their cameras behind a museum display case. When all else fails, you've always got the clone/heal tool.
Lastly, I wanted to talk about the price. Sure, the camera with accessories can cost a small fortune. And I would agree that some of the accessories (like the obnoxiously-priced lens hood or lack of standalone charger) should be included. But when you consider the amazing optics and capabilities – it's a veritable bargain. That Leica lens I referenced above cost $5,150 from B&H, without the camera.
Make no mistake – Sony has created something very special in the RX1R. For those looking to augment their larger DSLR system for more discreet street and travel work, I can't think of anything better than the Sony RX1R. It's not perfect – but what camera ever is? But in the area that really matters (image quality and lens rendering characteristics), the Sony RX1R is the king of mirrorless as far as I'm concerned – and a very strong contender to the best that Leica (or any manufacturer, for that matter) can offer.
Best of all, you won't have to sell off your first-born to own one (ha-ha), although you might have to sell a few knickknacks on eBay to cover the rather pricy accessories. This is one camera I won't be parting with anytime soon – even given its quirks.
Daniel Stainer