The Samsung NX Mini
By Milo Hess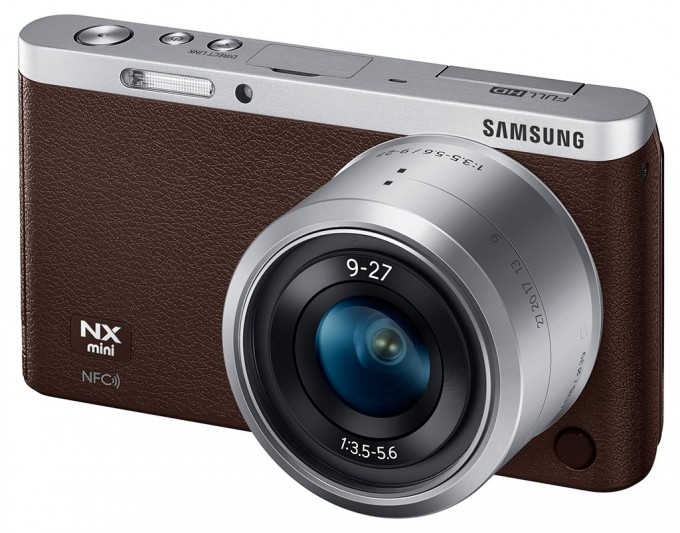 Thank you Steve for the opportunity. Been following your excellent blog from the beginning!
This is going to be a mini review. No not the Austin Mini or mini cupcakes but the recently introduced Samsung NXMini.
Marketed pretty much as a selfie camera for tweens/teens I had my doubts. What am I going to do with a selfie camera?….I'm not a fan of any pictures of myself let alone selfies taken by me. By way of background I currently shoot photojournalism ( media credentialed) for a few weekly newspapers here in NYC….shooting news, lifestyle, documentary, street as well as events both personal and business. In the past I have been an award-winning art director in broadcasting working in network and cable news and as an art director/graphic designer in the corporate world. I am very particular what my imagery looks like always trying for something a little different with what I guess is a graphic eye. With a sense of humor as well when possible. For full disclosure I am a Samsung Imagelogger testing out their new products as well.
Again what am I doing with a selfie camera? Using it as a terrific tiny everyday, always have it with you, walk the streets, interchangeable lens miniature dslr that has excellent optics, does RAW, has wifi, a larger than normal for a camera of this size 1" sensor, 20.5 megapixels and a flip screen. This camera to my surprise is a tiny gem. Fun, solid, very small and a kick to use. The lens quality ( there is a kit lens 9-27 and a 9mm prime) is surprisingly good. In fact the sharpness is extraordinary for such tiny optics. Yes the buttons are somewhat small and the screen can be hard to see in bright sunshine. … then again not unlike many small compact cameras on the market. This for me is a camera to always have with you for those moments. Not your smart phone. It's fast, fun with quality output. Would I shoot an entire paying assignment with it? Prob not…although I have used it for a few newspaper images. A selfie cam that does much more than selfies. And a pretty damn good one at that.
Milo
Work can be seen at:
capturedcolor.foliohd.com
www.facebook.com/capturedcolor
instagram.com/capturedcolor
twitter: @capturedcolor