My 26 day road trip thru Australia with a Ricoh GR
By Gabriel Lima
Hello everybody!
I'm Gabriel from Brazil and the moment I write this article I'm in the city of Ubud, central Bali, Indonesia. I'm here to talk about my user experience for travel, landscape and long exposure photography using the RICOH GR and filter adapter with B&W ND filters.
First a bit of my background. I'm a 27 year old guy from Curitiba, South of Brazil. After I graduated in a 4 years Business degree in the Uni I realised that it was to boring for me and decided to pursuit 2 old dreams: Travel the world and be a photographer. So, my first steep last year was move to Australia learn english and photography.
My first problem was: Which camera should I buy? Oh god, its hard, there are heaps of models, sizes, sensors, lenses, brands, DSLR, mirrorless and all that history I sure you guys now about. What did I? I immerse myself in review sites and forums searching for specs, image samples and user reports. After long hours and days here in Steve website and searching for samples on flickr I got stuck in 3 cameras: Olympus EM1, Sony A7 and Ricoh GR.
My weapon of choice was the Ricoh GR because it`s small form factor, height, IQ and easy of use. I have to confess that I had to eliminate the Sony A7 cause its price got over my budget and the EM1 because its problem with noisy long exposures in the dark.
After 6 months of practicing with and testing the camera, on 6 of June I left the City of Gold Coast for a 4 weeks road trip sleeping in the back of a small 97 Daewoo hatch from eastern to western Australia, till the city of Perth, a 8000 Km trip always driving the coast and photographing some great Australian spots like the Sydney Opera House, The Great Ocean Road and the Bunda Cliffs. Now I`m in the start of a 2 months backpacking trip thru Bali, Philippines and Thailand.
So, How is the camera doing? How am I feeling about my decision? Even though I still want a Sony A7 (anyone interest in help me? just kidding LOL… Ok, maybe not…) I couldn't be happier and i'll tell you why in topics!!!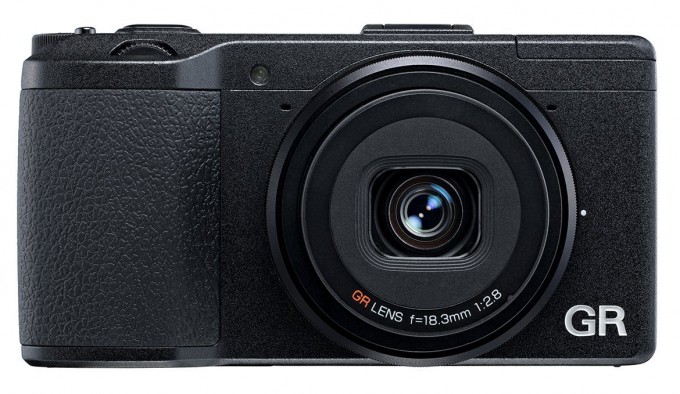 SIZE:
Sleeping in a hatch and backpacking with a very small budget means I often have to carry my life on my back city and island hopping, hiking in the forests to a desert beach and even driving a scooter in Asia. The camera is so small that it packs anywhere. My entire kit with a Macbook Air, a MeFoto Backpacker tripod, B&W polariser and ND filters and a Mophie battery pack packs in a small backpacker and height less than 5 kg.
As most of my work is about landscapes i use the camera most at F8 and set to snap focus in the infinite what means i need i tripod most of the time and i found myself walking around Sydney or a forest in Bali with the MeFoto Backpacker with legs extended and the camera attached without any problem (ok, I often get some weird locks from the crowds, LOL).
EASY OF USE
The possibility of having 3 personal camera modes on the top dial is amazing and you can configure just everything there I have MY1 set to auto bracketing AE where i can set the exposure I want in each photo and even the order that the camera take/store the shots for my landscapes, MY2 set to F2.8 shallow exposures for temples, confined spaces or portraits and MY3 with my settings for long exposures. That means i don't have to go thru the painful long menus of the camera, one of the disadvantages of the high user configuration that the RICOH GR allow, what would make me lost lots of shot opportunities. The camera even allows me to configure 3 other buttons for some functions, I use the effect button for shooter timer(use this a lot to eliminate the need of a non available shutter cable to avoid camera shake, just set for 2sec and everything will be ok), FN buttons for ND filter, snap focus distance or autofocus point and I have every thing I need easy to find.
AUTOFOCUS
The ability of move the focus point with the back dial makes me happy every time I have to compose and not worry about choose the correct focus point in a predetermined matrix during a shot in a confined temple.
SNAP FOCUS MODE
That`s one of the main reasons for me to choose the RICOH GR, just so easy to configure the distance I need and click. So easy, no shooter lag at all, perfect for street photography when you can`t miss the moment.
IQ
I`m very happy with the IQ i get from the RAW files in the Lightroom 5 but I wont talk about that as lots of people already did. The only think is that I felt that I need to expose to the right to get best results and avoid noise.
GW3 HOOD AND FILTER ADPTER + B&W FILTERS (LONG EXPOSURES)
I love for long exposures, specially in rock beaches and i got really frustrated during my road trip in Australia where i missed many opportunities cause the built-in ND filter wasn't enough to produce good results during the day and I didn't have the time to wait for the blue and golden hours on every location I stopped. So I got myself a GW3 adapter that fits around the lens and allow me to use 49mm filters in the camera and that changed my life, with the B&W ND 3,0 now I`m able to shoot long exposures and get cool effects from the water almost any time of the day and use a B&W XS-PRO MRC nano circular polarizer that have been helping me to increase the contrast of my photos and eliminate water reflections.
What could be better?
-The camera takes lots of time to process long exposures, almost the same time of the exposure itself, so when I take a 5 minutes exposure it takes more almost 5 minutes to process and show the photo;
-The button that hold the top dial in position got stuck after I felt climbing a dune and the camera got some sand;
-The display drains too much battery and I learnt it loosing an amazing sunset cause I composed the shot and kept the camera on waiting for the sun to set and the last bar of the battery was gone in less than 5 minutes.
That's  it guys, I hope you like the reading and to help anyone interested in the RICOH GR for travel, landscape and long exposure photography.
You guys can follow my adventures in:
www.facebook.com/gabriellimaphotography
instagram.com/travel_gave – my iphone dairy
plus.google.com/+GabrielLima87/