Some Contax G2 love
By Ibraar Hussain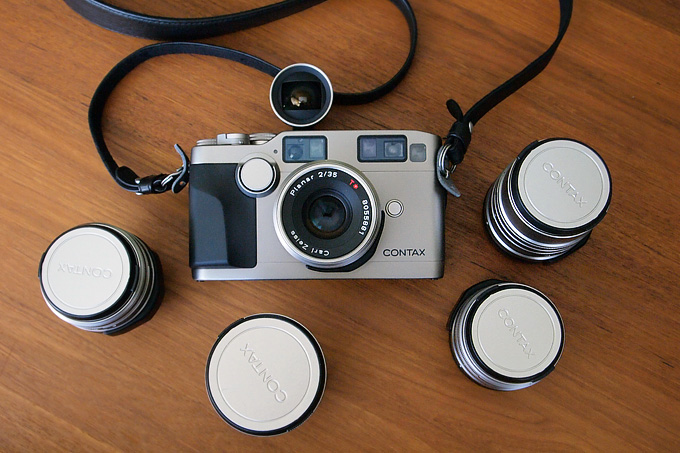 Hi Steve, Brandon and stevehuffphoto.com lovers!
Thought I'd reignite the site with some Contax G love.
The G2 has been written about many many times, here and elsewhere so should need no introduction, but with the Leica fetish around I think it's high time the G2 reared it's head again encouraging people to try it out and spoil the Leica party!
It was and still is the most advanced RF camera with lightning fast AF (some people find the AF on the 90 Sonnar a bit hit n miss though – no such problems here!).
I am surprised no one has copied it yet, and I am very surprised that Kyocera Japan who own the rights to the Contax name and the G2 haven't released a Dighital G which would, judging by the Fuji X100 love and the other retro styled cameras, especially of the RF style, would be a huge hit!
The G2 is a proper RF, not a wannabe – and is almost near perfect, my only complaint is the relatively smallish (yet bright ) VF – I say relatively, as on it's own it is large and bright enough, but compared to a Leica  it isn't, and no reason why Kyocera couldn't have made the G2 VF the same size as the huge and bright one of their Contax T2!
Now Kyocera, please make a Digital G and revive this masterpiece!
I've had mine for 10 years now and I would never choose anything else of any type over it!
Here's a selection of B&W photos taken with fast Film – Ilford ~Delta 3200, Fuji Neopan 1600 and Kodak Tmax 3200 with the Contax G2, of a street style – My street style which I suppose isn't very refined and which includes some street portraits and cityscapes in Constantinople when it snowed.
All pretty high key, contrasty – not to every one's taste.
All shots taken with a Contax G2 45mm Planar, 21mm Biogon and BW Yellow Filter.
See some of Ibraar's other posts HERE.