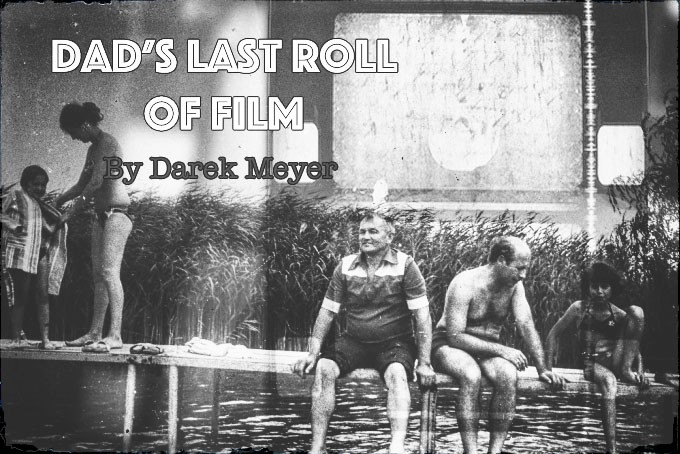 Dad's Last Roll of Film
By Darek Meyer
Hi Steve,
I hope you`re doing well!
On my side – not that many changes since my last mail. I`m still in Asia, still taking pictures. With Robert Kresa, we`ve started "Where Were We" page. All our new things, as well as some older stuff, is there:
http://www.where-were-we.com
These days, gear manufacturers keep us busy – all these new cameras, lenses, all sharp and all… This story however is not about gear.
Some time ago, I went back home to Poland, to arrange things and catch up with friends. At home, going through papers, I`ve found a box, full of old prints from my student times. There was also a roll of film.  To my surprise, they were not my pictures. They`ve been taken by my Father. After some investigation, it turned out they were shot around 1971-72, during his trip to Hungary. The camera used was most likely russian Smena 8M.
The thing is, I do not recall my Father taking any pictures. Yes, he could paint, and he was good with it. But pictures? I started to look for more negatives, hoping to see more of his work. Well, not actually work – but captured pieces of his life, years back. I started to ask questions. And got very few answers. Too long time ago, already too many people passed. To my surprise, it occurred he was renting darkroom from one of local photographers. As I was told, there were several rolls developed and printed every week. What was there? Friends, architecture, nature, … ??!!
But here is no happy end.
No more rolls.
The negatives I`ve found, they are just transparent. They did not survive harsh conditions of storage. They`ve been kept at countryside house, exposed to humidity, low and high temperatures, rats, and gods know what else. The old house my parents lived in, was sold, rebuild, so no chance to find forgotten negatives somewhere in the attic. This is it. Just 36 frames.
I`ll keep on asking, keep on searching through family, if they have any prints left. I know that chances of success are small, as this is second or third generation already. People do not keep old things anymore. For you, just couple of frames. Are they world-class photographs? For sure not. There will be no more mention about them. But they are reflecting one of most important things in photography. And this is not about pixels, fps, or flares. They keep memories of people and events alive. They let me learn more things about my family.
Best regards,
Darek Meyer