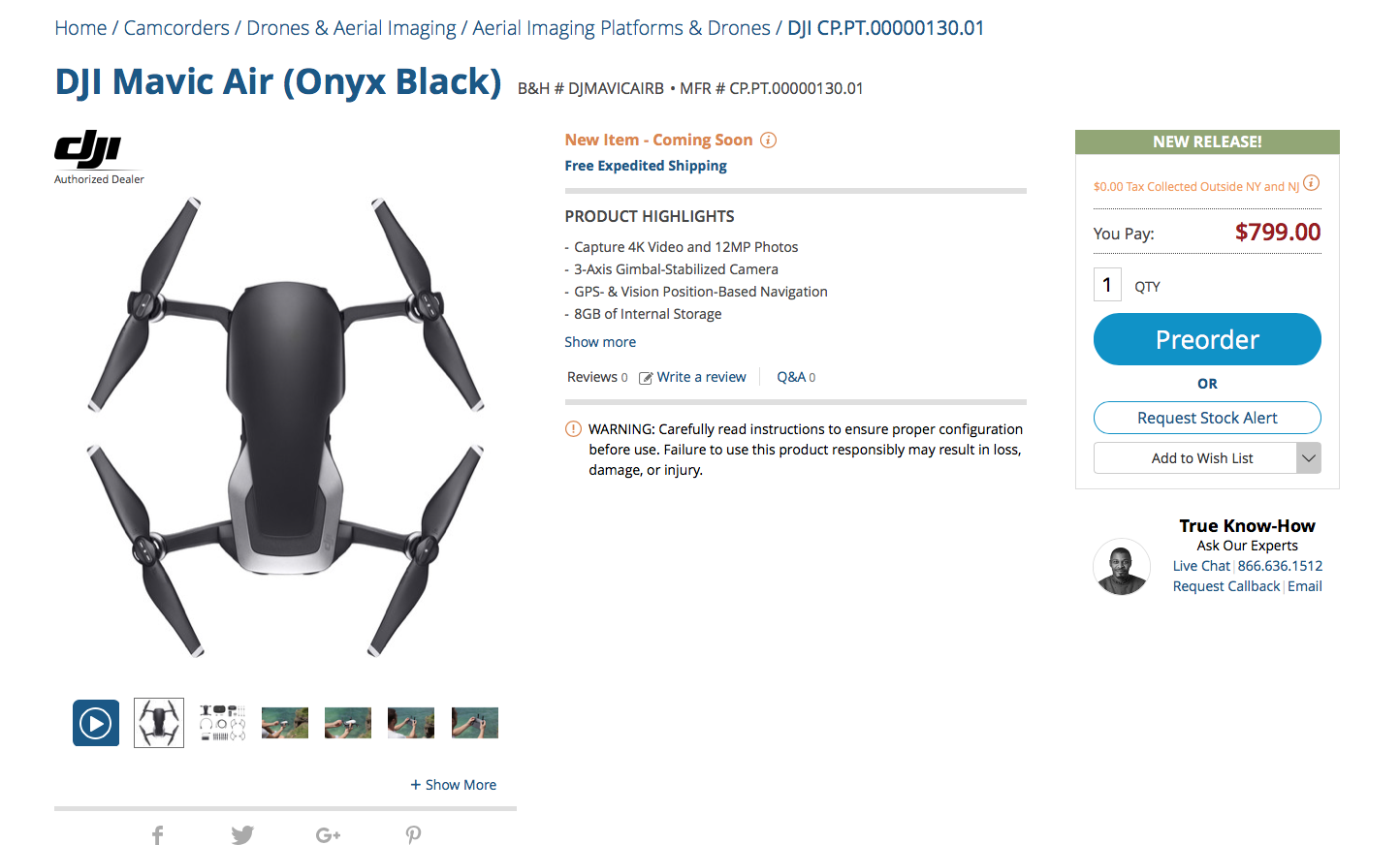 New DJI Mavic Air Drone Announced. The Sweet Spot in the DJI Lineup!
DJI is on fire! Today they announced another small portable drone which is smaller than the Mavic Pro yet larger than the mighty Spark (My current fave drone) to create something a little more powerful than the spark but a little more affordable, and smaller than the Mavic Pro. While still in the Mavic family, the new "AIR" is loaded with great features that IMO make it appear as one f the best bang for buck drones on the market. I have used my fair share of Drones and by far, without question, my fave brand is DJI. While not perfect with countless firmware updates always seeming to have to be installed, they just works so well and are so well designed that I never have any issues with my DJI Drones. I have owned the Phantom 4, the Mavic pro, and the Spark (of which I still own). I have flown the Inspire and a few other drones from Yuneec , etc. The Mavic Pro is incredible and one of the most popular drones sold today. The Phantom line is also very popular and for good reason. They are amazing! The Spark, well, I know many who own a spark and love it, including me. If you missed my Spark video (with some interesting cinematic footage around Phoenix AZ at the time) and an explanation of why I prefer it to the Mavic, for my use..see that below..
But with the new Mavic Air announced, I ordered one to review and compare to my Spark…
The new Mavic Air features:
Capture 4K Video and 12MP Photos
3-Axis Gimbal-Stabilized Camera
GPS- & Vision Position-Based Navigation
8GB of Internal Storage
FlightAutonomy with Obstacle Detection
Top Speed of 43 mph in Sport Mode
ActiveTrack Subject Tracking Modes
Up to 21 Minutes Flight Time
Foldable, Portable Body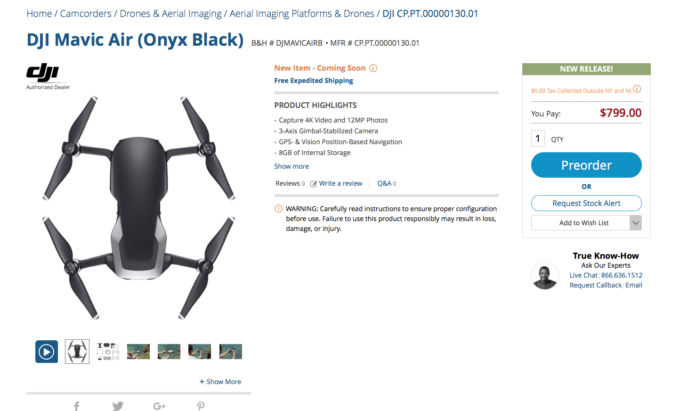 So 21 Minute flights, up to 43 MPH, 3 Axis stabilized, smaller than a Mavic Pro, 8GB of internal storage, and 4K video of which the Spark lacks make it a serious drone for not so serious cash. Coming in at $799, it's a great buy for what I believe will be a VERY popular drone. It offers so much, with the DJI ease of flying (anyone can fly like a pro within 5 minutes), the DJI name and the design/features I expect this to be huge. It does come with a remote, which is awesome as I only use my Spark with the remote, of which I had to buy separate. There will also be a fly more combo for $999 that adds more batteries and accessories to the kit. I always recommend the fly more combos as they will give you all you need for multiple flights on one outing.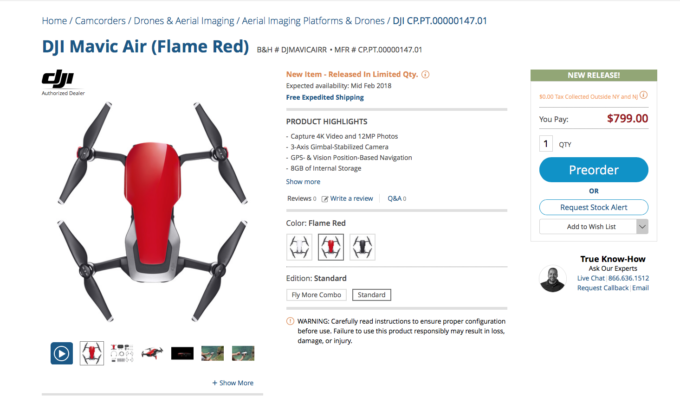 The AIR appears to be a hybrid between the spark and the mavic pro. Another great drone from DJI. You can pre order at B&H Photo HERE.