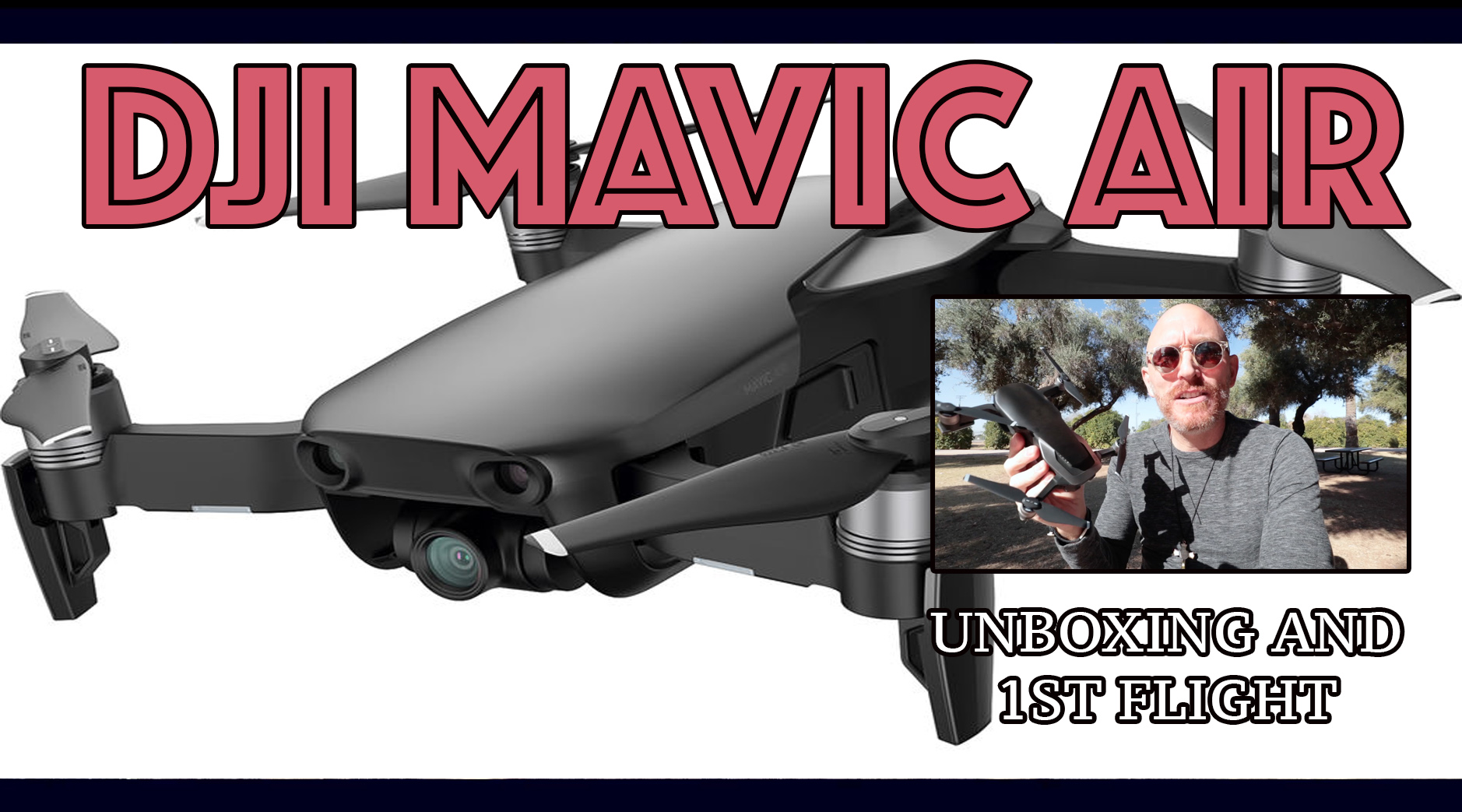 DJI Mavic Air Unboxing and First Flight!
By Steve Huff
See the video unboxing and first test below!
My DJI Mavic Air arrived and I put together a little video for you guys to show you the unboxing, the size next to my Spark and a very quick 1st flight test. Next week I will have 4K footage from this drone, and possibly a side by side with my Spark. For now I just wanted. to unbox it, set it up and take it up in the air to see how it handled vs the other drones in the DJI Lineup. I am happy to say that the Mavic Air, to me, is the most USEFUL drone sold by anyone as of Feb 2018.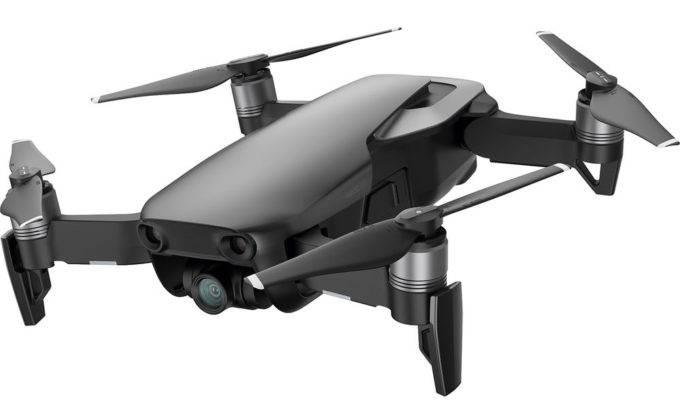 It's small. Not smaller than the spark but because the Air's legs can fold in, it makes it very easy to travel with. Even easier than the Spark because the Spark legs DO NOT fold in. The Air is just like a Mavic Pro, but IMO, even cooler. The design is fantastic, the new gimbal and cover is wonderful, and the control is as easy as it gets. An 8-year-old could fly this drone easily.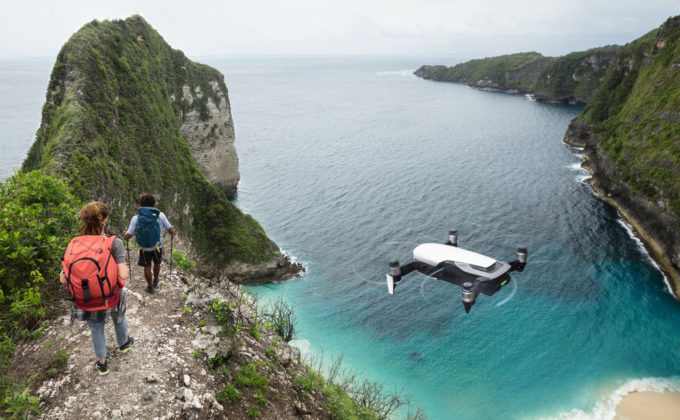 The Mavic Air captures full 4K video unlike the Spark, and it is just beautiful in every way. Even the setup and start-up was QUICK. After the firmware update, took me a few moments (not minutes) to get it up in the air. By comparison, my Spark took me an hour as it had issues with setup. The Air, no issues. It seems DJI just keeps on improving these flying cameras. Again, next week I will get some 4K footage, as in, footage I go out to look for so will be a better representation that the footage here. I will also capture a few photos to see how the quality of the stills are.
Imaging taking this to a place like the Palouse. Would be gorgeous.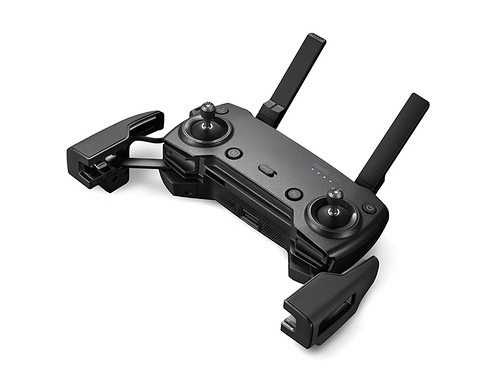 The DJI Mavic Air comes in two kits. The Drone and Controller only for $799 or the HIGHLY RECOMMENDED "Fly More Combo" for $999. With the fly more you get a bag, a case for the drone, three batteries, a charger that can charge 4 batteries at a time, prop guards and two extra sets of propellers. I go over everything in the video at the top of this page. Thank you!
You can order the Mavic Pro at AMAZON HERE or you can also buy it from B&H Photo HERE. 
---
NOW MORE THAN EVER, I NEED YOUR HELP TO KEEP THIS SITE GOING!
Hello to all! For the past 10 years I have been running this website and it has grown to beyond my wildest dreams. Running this site costs quite a bit of cash every single month and on top of that, I work full-time on it each and every single day of the week (At peak times I receive 100-300 emails a DAY). Because of this, I could use YOUR help to cover my costs for this free information that is provided on a daily basis. 
THE CAMERA INDUSTRY IS SLOWING DOWN and this website may not be able to survive the next 2-3 years if it continues at this pace. Many sites have gone to a pay model due to this, and I may have to do the same but it does not have to be that way. With help from even just 5% of you reading this, it can always remain free for all.
To help out it is simple and hassle free! I run this website for free basically, and have for years…but I do get paid when you, the reader makes a purchase (of anything) using my links to my sponsors. That is the only way I make the money to keep this free info flowing here at stevehuffphoto.com.
If you ever decide to make a purchase from B&H Photo or Amazon
, for ANYTHING, even diapers..you can help me without spending a penny to do so. If you use my links to make your purchase (when you click a link here and it takes you to B&H or Amazon, that is using my links as once there you can buy anything and I will get a teeny small credit) you will in turn be helping this site to keep on going and keep on growing. But each month I need HUNDREDS of you to do this in order for this site to continue, and believe me that is not easy.
Not only do I spend money on fast hosting but I also spend it on cameras to buy to review, lenses to review, bags to review, gas and travel, and a slew of other things. You would be amazed at what it costs me just to maintain this website, in money and time (250 hours a month, and about $3000 per month).
So all I ask is that if you find the free info on this website useful AND you ever need to make a purchase at B&H Photo or Amazon, just use the links below. You can even bookmark the Amazon link (not the B&H) and use it anytime you buy something. It costs you nothing extra but will provide me and this site with a dollar or two to keep on trucking along.
AMAZON LINK (you can bookmark this one)
B&H PHOTO LINK – (not bookmark able) Can also use my search bar on the right side or links within reviews, anytime.
Outside of the USA? Use my worldwide Amazon links HERE!
You can also follow me on Facebook, Twitter, or YouTube. 😉
One other way to help is by donation.
If you want to donate to this site, any amount you choose, even $5, $10 or $15 can go a long way to help. you can do so using the paypal link HERE and enter in your donation amount. All donations help to keep this site going and growing!
 I do not charge any member fees nor do I charge for reviews, so your donations go a long way to keeping this site loaded with useful content. If you choose to help out, I thank you from the bottom of my heart.