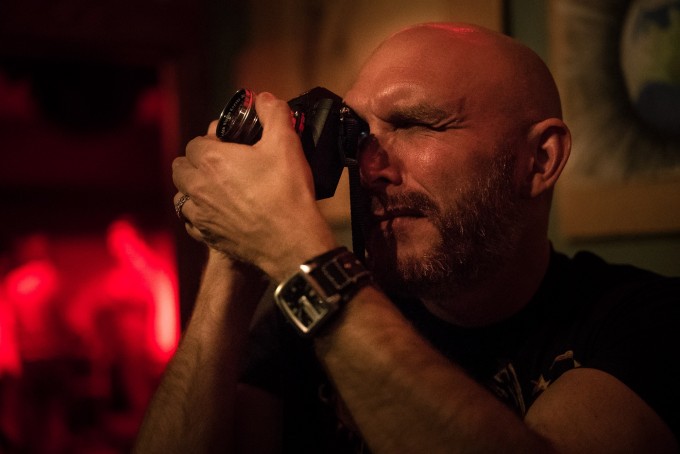 All About Me, Steve Huff
–
My name is Steve Huff and I have been a photographer for over 25 years! Yes, photography has been a lifelong passion of mine since I first entered this world. It has been said I came out of my mothers tummy with one eye squinting like I was looking through a viewfinder 😉 
My hard drive is filled with nearly 100,000 images I have shot for the past 15-20 years, many memories, many special moments and even some crazy odd moments. They are images of all kinds including pictures of family, strangers, events, street life, weddings, studio portraits, concert images and friends. These are just my "keepers" and over the years I have used about 100 different cameras to take these shots. I love gear, and I love photography. It brings massive joy and happiness to my life, and I keep my purchases in check making sure to never over extend myself.
See, I am a "photo enthusiast" as well as a passionate photographer. I love what I do so much that over the years I realized I was trying out a TON of camera gear searching for the holy grail. With all of my experience using this gear, in February of 2008 I decided to put up a site where I can write about it all, and this is the result! With this site I want to show YOU how this gear performs in the real world. I will also share with you my processing tips, photography tips, where I buy this gear, my photo projects and jobs that I get along the way. Oh yea, and a rant here and there when I get a little irritated with something in my daily life.
Basically this is a site for digital photo nuts made by a digital photo nut (and you must admit, we are pretty much all crazy)! I know that when I used to think of buying a new camera I always would search online to read as much as possible about it as I could before committing to the purchase. I grew tired of the stale, boring, lifeless and analytical reviews way back then when there were only two main review sites and wanted to create a site that PHOTO ENTHUSIASTS would want to read. Not reviews with graphs, charts, silly tests that have nothing to do with real world photography (like doing high ISO tests with studio lights) like the old school reviews do, but instead I wanted to review cameras as they were meant to be reviewed, by USING THEM for real photos and THEN judging its capabilities. 
I know that there are many out there just like me, so I am here to provide a useful free service to all of you fellow digital camera nuts! Yea, there are a load of camera sites out there these days in 2016 but some are still way too technical, boring, and their sample images (if they have any) kind of stink. I wanted to bring an enthusiastic, fun, and creative site to all of you who are like me and try to have a cool place for camera nuts to come hang out for a while and read up on some of the coolest new cameras. A review site for real shooters and enthusiasts, not for pixel peepers. 
–
A video I did for CosySpeed in Las Vegas. It shows my style of Street Photography. It is what I love to do.
–
–
This site is not meant to compete with the "mega technical" camera review sites, but rather be something totally different, a new point of view. I will show you REAL WORLD results from the gear, not overly geekish babble. After all, it is the image that matters most is it not? This site will ALWAYS be FREE. While I understand those who want to charge for their lens and camera reviews, I will not do that as I want to share this info with as many of you as possible and charging for the reviews is not the way to do that, and honestly I am as humble as they come so I do not feel I should charge for anything. What I have to say is for all to read and enjoy (or hate).
–
 "I wanted to create a site where we can all participate as well as have fun and learn along the way. THAT is what it is ALL ABOUT! Not just me, but YOU as well, the reader"!
The bottom line is that I'm just a guy who will tell it like it is. I always have been. I'm not going to be overly technical, if at all. Just real world use and samples all written out in layman's terms. I am hoping to make this an enjoyable and easy to read site that will hopefully help some people out in their decisions on camera gear. Also, I am not a writer and kind of slacked off in English class so you will see a few grammar mistakes here and there..I do not care about those 🙂  
–
So yea, I am a guy who is just like YOU! Part photographer and part gear head!
–
–
One popular feature of the site is my "Daily Inspiration" posts where I will feature YOUR photos so we can all be inspired to get out and shoot day in and day out. The site is not all about me! I want it to be about everyone who visits and enjoys it. I want to be inspired every day and see what everyone else is up to so be sure and submit you pics using the "Daily Inspiration" tab above, or Daily Inspiration Submission with your three images and text description.
–
This site does cost me quite a bit of money, time, and energy to keep up so if you enjoy it and would like to help me continue with this adventure click here to read how you can do it! Just to host this site now costs me $1000 every month (as of March 2013) as I had to move servers three times (in 10 months) to keep up with the traffic and bandwidth usage. This means I have to at least bring in this amount every month just to keep this site live. I also spend 60-70 hours each week on this site right now so it costs much more than that with my time, so I need all the help I can get! But hey, I am having a blast and hope that you enjoy these real world reviews! As long as it pays for itself, it will keep going so I appreciate the help!
–
–
Rules and Disclaimers
Read them. Adhere to them. Thank you.
The Rules…
–
Since this site has been growing there have been quite a few comments on many of the articles. When you leave a comment anywhere on this site you must follow three simple rules:
Keep it clean. Not only in language but with SPAM. No foul language, no SPAM, no links to commercial sites. If you want to advertise, Ad Inquire 

Keep it relevant to the post. If a post is about a Leica lens, do not write a comment about a Canon camera or  my various grammar mistakes 🙂

Be civil. No fighting, no name calling. I hate it when people start posting garbage and calling others names or putting someone down or arguing about equipment. Let's keep it civil and professional. Personal attacks will NOT be tolerated.

Oh, and I have a NO TROLL policy. Leave a troll comment and it will never show up 😉
Easy enough, right? Anyone breaking those rules will have their post deleted. A second time and you will be banned from the site. To date I have had to only ban 16 people in nearly eight years. When you make a comment your IP gets logged and I can ban any IP from the site, even using anonymous IP's.
——————————-
My Disclaimer…
–
I have to say that while I get lenses and cameras sent to me for review (that get sent back) by a couple of camera companies, none of them EVER EVER pay me for reviews, to write positive remarks, or any of that BS as it just doesnt happen and if it did, it would be refused and announced.  I write exactly what I feel about any lens of camera and if a manufacturer doesn't like it, then oh well. I have been on "Media Events" paid for by the camera companies as a chance to review and check out their latest gear, but so have all successful camera sites. 
–
Most of the big sites attend these events like DP Review, Imaging Resource and many many others. This is a perk, getting to see the new stuff before it is released to the public as well as network and meet other site owners AND being able to report on the new gear so YOU, my readers can see it FIRST! This is part of the business and it rocks and I would be pretty stupid to pass up the opportunity to test new gear before it is released. It helps me and it helps YOU the readers 🙂
–
As long as I have the chance to attend these events I WILL and yes, they are paid for by the camera companies. I did get a free hip bag and some fruit at the last one 🙂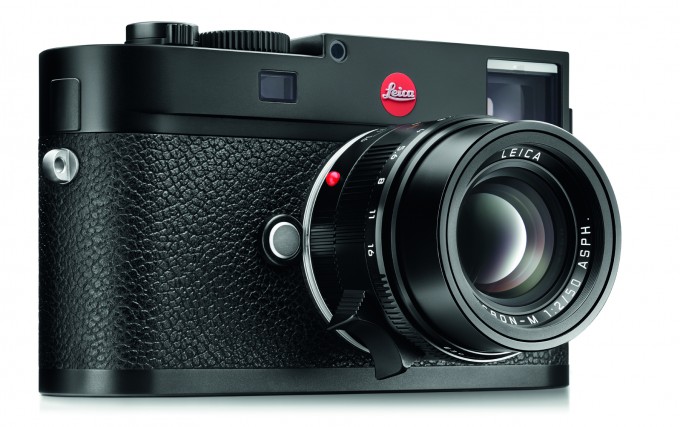 You can help me! And believe me,  I need it! 
–
The only way I can fund this site is through my sponsor ads. B&H Photo and Amazon
are the main site sponsors and without you using my links to buy from them, this site would be dead. B&H and Amazon do not pay me to advertise but rather they pay me a tiny commission when someone follows a link on my site and makes a purchase with them. For example, lets say you are reading my site and use my Amazon search box or a link to click over to Amazon. You then buy a CD, a DVD and some film. I would make about $1.50. Over a period of a month my goal is to get that # to at least $1000 to pay the web host. Anything after that goes to gas for my photo testing trips, postage for sending lenses and cameras back and if I am lucky I can grab a burger or two for myself. 
I get to keep waking up every day at 6am and start writing and then I get to hit the road to shoot with whatever camera I have with me that day. But I can only keep this site going with your support, and with that support this site will not only keep going, it will keep growing with new features and more updates. This is just as much YOUR site as it is mine as it is a group effort with thousands of you chiming in with comments, submitting articles and posts, etc. It's a beautiful thing that I want to keep going, even after I am gone from this earth. It can be done with YOUR help, just by using my links when you want to buy something.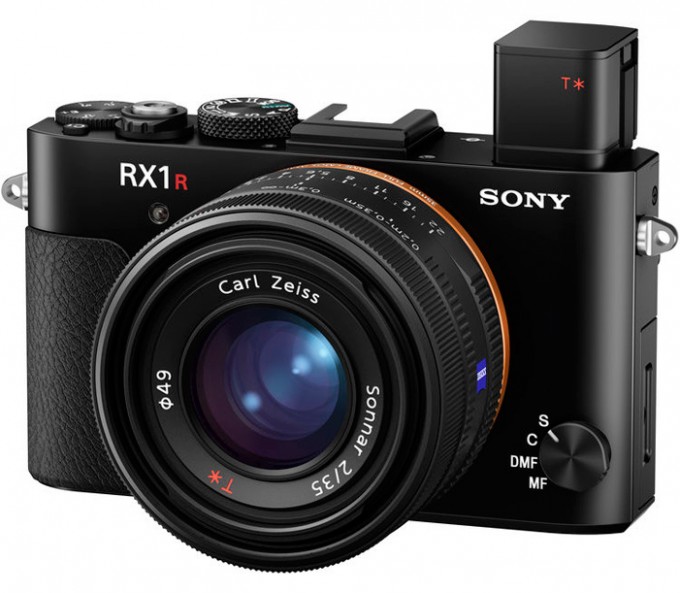 Help Wanted
–
In January of 2010 I started publishing guest writers on the site. A couple of guys I knew of for a while in some photo forums approached me about writing an article so I tried it, and decided to keep going with it. If you are someone who would like to write an article for this website e-mail me using the contact link at the top of any page. The article would need to be photo related and can be anything from a product/accessory review to a how-to article or even a photo essay. If you have an idea let me know. But at this time I do not offer any pay for these articles as I simply do not make enough to do that. In exchange for your article I will publish a link to your website or portfolio and you will get quite a bit of exposure. As of Jan 2016 this site receives anywhere from 60,000 to 120,000 views a day. It fluctuates but it has been growing ever since inception.

Writing a guest article can provide you with great exposure and the cool thing is that your linked article will remain in the archives forever! So be sure to contact me if you are interested!
–
Camera companies, small businesses, accessory makers… want your Products Reviewed here?
–
If you are a camera company, lens company or a small company that makes accessories like straps, cases or gadgets and would like me to review your product here then feel free to contact me using the contact tab at the top of any page, or HERE🙂 With about millions of page views monthly your product will be showcased to readers who are very passionate about their photography wether they are newbies, hobbyists or seasoned pros. My site is indexed in google with thousands of posts and many many reviews are at the top of the google list. A review here will get your product seen so feel free to contact me! I us usually take 2-4 weeks to evaluate a product before review.

Advertising
–
I am now accepting advertisers who have a photo related web site, product or seminar. Basically ANYTHING photo related. I can offer 200X200 ad sizes in the right sidebar. The prices range from $500 to $1500 per month depending on placement and if you would like text link mentions as well. This site currently brings in (up to) approx. 2 million views every single month. Daily, there are approx. 60-80,000 page views and all ads are shown on EVERY page. This means that your ad will be shown up to 80,000 times each and every day. This is a great value for this amount of targeted traffic and my readers are passionate about photography and LOVE to buy gear! Email me HERE if interested in advertising.