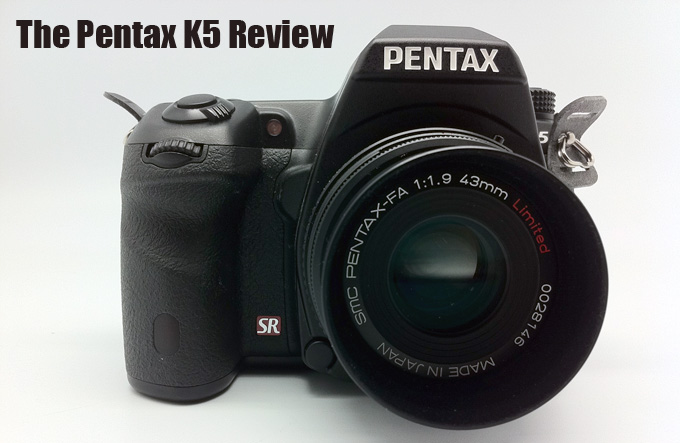 The Pentax K5 Real World Use Review
By Steve Huff
** ATTENTION ALL PHOTOGRAPHERS! – Don't forget to enter the Leica M9 giveaway that is going on NOW! – Details HERE **
So here it is 2011 and I have been shooting with the lovely Pentax K5 for a few weeks now. I have not been able to get out every day with it but on the days I have been able to, I have really enjoyed shooting this camera. The Pentax K5 is essentially an upgrade to the Pentax K7 which I ABSOLUTELY LOVED. You can see my full review of the K7 HERE in case you missed it. That K7 gave me plenty of superb photos when I shot it with the Kit Zoom AND a couple of Pentax Limited prime lenses.
My K7 review also sparked lots of comments and interest. Even the president of Pentax, Ned Bunnel, posted about it on his personal blog. If you google "Pentax K7 Review" my review comes up as the #1 result. I have received lots of e-mails about that review and many thanks from those who bought one due to the info in that review.
When the K5 was announced it didn't take long for the e-mails to start pouring in asking me when I was going to post a review for it! The pressure was on so I knew I had to try it out but seeing that I almost bought a K7 for myself, I was a bit scared to review the K5! Why? Because I really can't afford another camera after my Ricoh GXR purchase! Anyway, I decided I HAD TO review it, and I am glad  I did because this is one of the finest (if not THE finest) APS-C sensor DSLR's I have shot with to date!
This time around, B&H Photo sent me the K5 to try out along with the 43 1.8 limited lens. This lens, while not as tasty as the 77 limited I shot with last time is still a GREAT lens. With a fast 1.8 aperture, it will give you great performance in low light as well as allow you to get a shallow depth of field. Most of you know I love shooting like this because I love the looks I get with a fast prime lens 🙂
"Bella" – Pentax K5 with 43 Limited at 1.9 – Click image for larger and better version!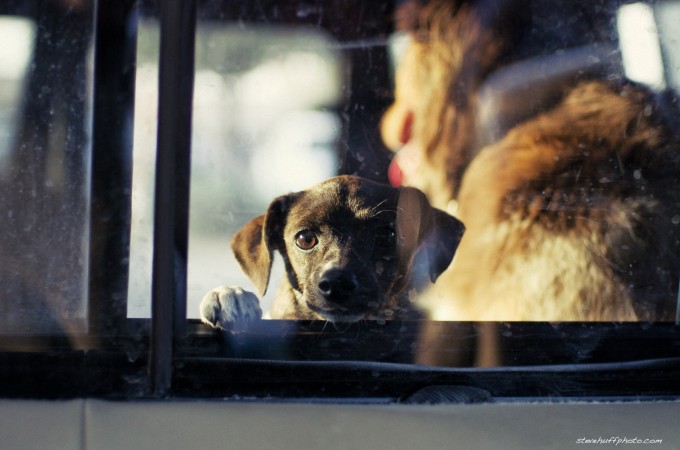 –
"Evening Bokeh Drive" – The Pentax K5 in one of the cool cross process modes – JPEG – 43 limited at 1.9 – ISO 200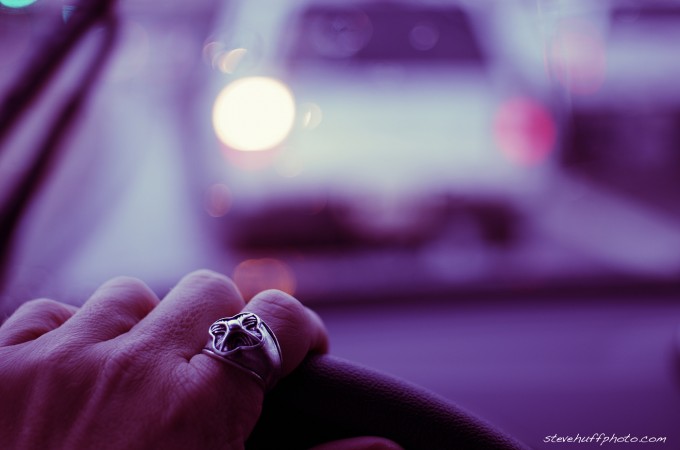 –
When I first opened the Pentax K5 two things struck me. First, I was like "WHOA" this thing is huge!
BUT IT IS NOT! It actually is VERY small for a DSLR but because I was so used to shooting cameras like the Sony NEX-5, Olympus E-P2 and Ricoh GXR over the past 3 months, I was spoiled by those small cameras. After handling it for a few minutes I realized just how small this camera is for a DSLR and I was instantly taken back to my days with the K7. Yea, this is a SOLID, SMALL and amazingly well made DSLR. It makes the Sony A33 and A55 feel like toys. It really does.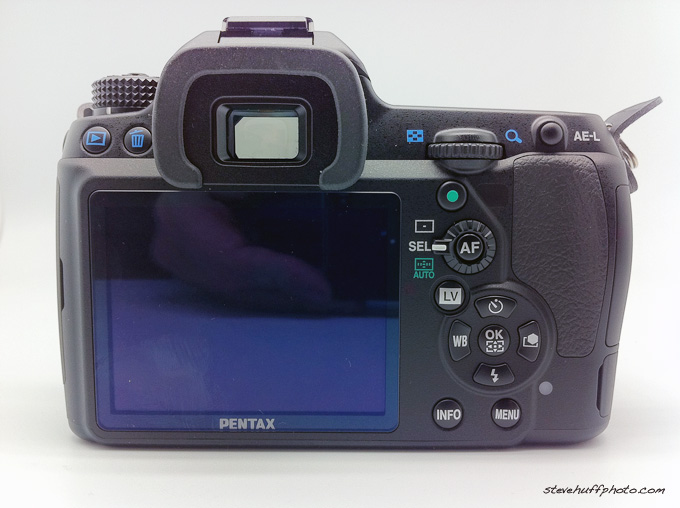 As for the look, feel, and operation, there is not much more I can say that I already didnt say in the K7 review. Yea, the K5 keeps the awesome K7 features but adds some like having a better sensor with higher resolution (16.3 vs 14.6), better high ISO capability (up to 51,200 ISO) and performance, 1080P HD video (better video than K7), 7 FPS vs 5FPS on the K7, faster AF speed, better HDR recording, and it still has the 77 weather seals on the body alone. This is ONE HELL of a DSLR on paper, no doubt. Man, I loved the K7 so it should be a no brainer that I also love the K5 right? THAT WOULD BE A BIG YES!
Pentax K5 with the 43 Limited lens at F4, ISO 100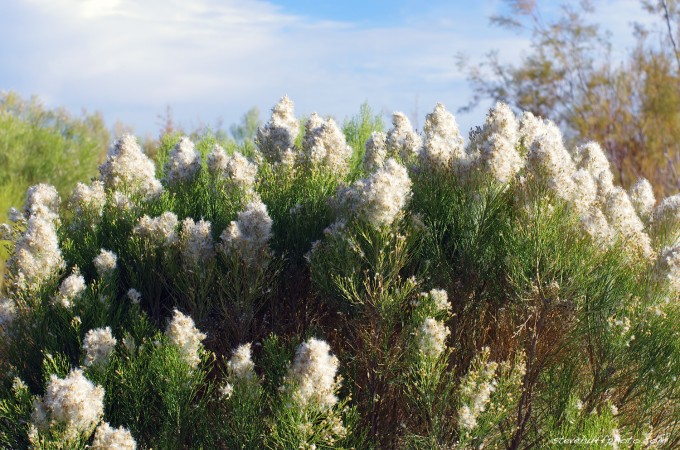 –
The Pentax K5 with the 43 Limited at f/5
The Features Of The Pentax K5
I already mentioned some of the upgrades of the K5 over the K7 but let's see ALL of the features of this great camera:
• High resolution 16.3 megapixel CMOS sensor w integrated AD conversion circuitry
• High sensitivity 80-51200 ISO range with improved noise performance
• Speedy 7 FPS captures fast action shots
• Highly responsive and accurate 11 point SAFOX IX+ autofocus system with dedicated AF assist lamp and light wavelength sensor
• Widescreen 1080p HD video at 25 FPS, with sound via built-in or external 3.5mm stereo microphone jack
• Large 3″ LCD with 921,000 dots of resolution
• Fully weather sealed and coldproof design
• Durable magnesium alloy covers surround a rugged stainless steel chassis
• Highly accurate 77 segment metering system
• Pentaprism viewfinder with 100% field of view and 0.92X magnification
• Pentax body-based Shake Reduction (SR) stabilization system
• A maximum 1/8000 second shutter speed
• HDMI port outputs high definition images and video (and sound)
• Native support for both PENTAX PEF and Adobe DNG 14-bit RAW files
• Improved in-camera HDR image capture
• A wide range of in-camera image processing and special effects filters
• Customizable RAW/Fx button
• Built-in electronic level with tilt scale display
• SDXC memory card compatibility (via firmware update)
–
The K5 In Use. How Did I Like It After Not Using A DSLR For Months?
So here I was with a DSLR after not using one for months. It was kind of weird for me because as most of you know who come here on a regular basis, I love my Leica cameras and I love my small cameras. I just DO NOT get into big bulky DSLR's anymore. As good as some of them are (Nikon D700, Canon 5DII) they are just too damn big for me to carry around on a daily basis. I am one of those guys who bring a camera with me EVERYWHERE I go. If I run to the store for milk I have a camera on me. I do this because with todays small cameras that also pump out high quality, it is not an issue bringing them along.
The K5 is just at that point to where I would question if I should leave it at home or automatically strap it around my shoulder. Cameras like the Olympus E-P2 and Sony NEX-5 could go everywhere and provide good quality. The K5 would provide even better quality but it's a but larger and heavier BUT it is also built like a tank and weather sealed! When it was all said and done I found that I had no problem taking the K5 along with me when I went out. The K5 paired with some of the awesome Limited prime lenses give you a kit that is on the smaller side (for a DSLR) but also gives you pro results. I was noticing better image quality with the K5 and 43 Limited than I was getting out of the Micro 4/3 cameras and the NEX-5 as well.
Pentax K5 with the 18-200 Kit Zoom at 3.5 – ISO 400 – 1/50th s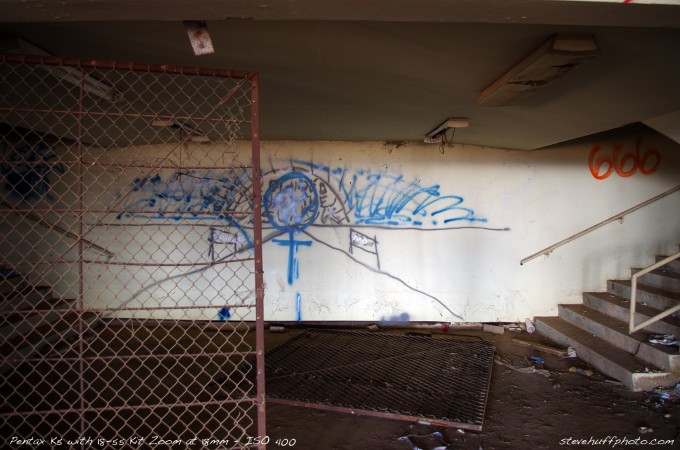 –
Pentax K5 with the 18-200 Kit Zoom at 18mm – ISO 1600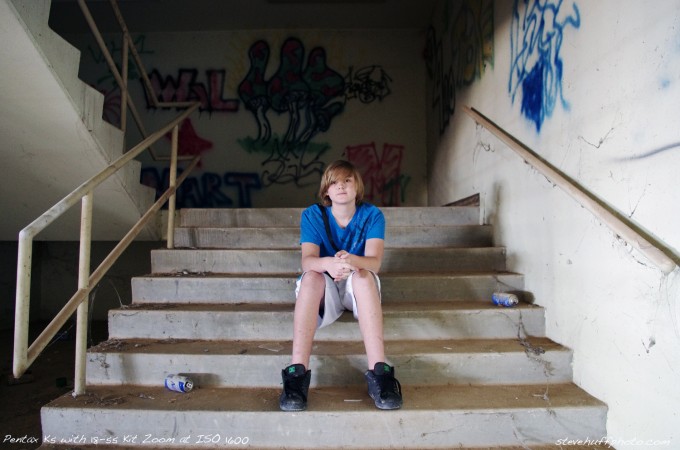 –
One really nice thing about the K5 is how quiet it is. When I fired the shutter it was REALLY smooth and quiet. I LOVED the sound and it made my NEX-5 sound like a shotgun. Everything about the K5 was just…well…SMOOTH. I felt like I was still shooting the K7 as it felt exactly the same but I was getting faster AF and better high ISO performance. One thing to note is that almost every image you see here was shot as a JPEG and they are pretty much straight from camera images. If I did anything to them it was just level adjustments or maybe a contrast bump.
The Pentax K5, like the K7 has very good out of camera JPEGS. They can be a little on the soft side but they sharpen up well.
Bokeh Test – Pentax K5 with the 43 Limited wide open at 1.9 – ISO 200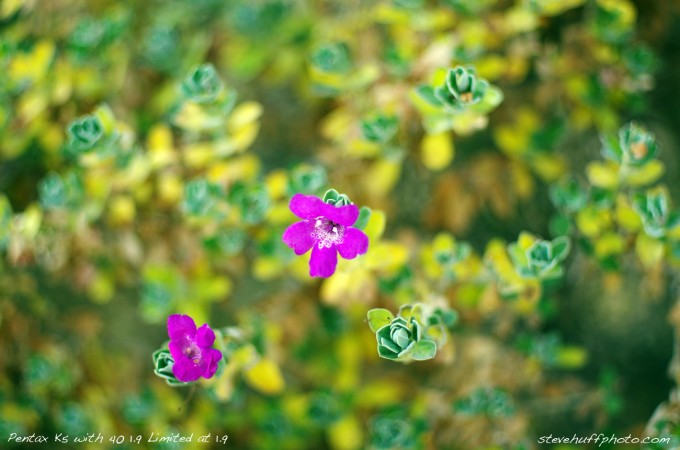 –
Pretty sharp wide open at 1.9…love these little Pentax limited lenses!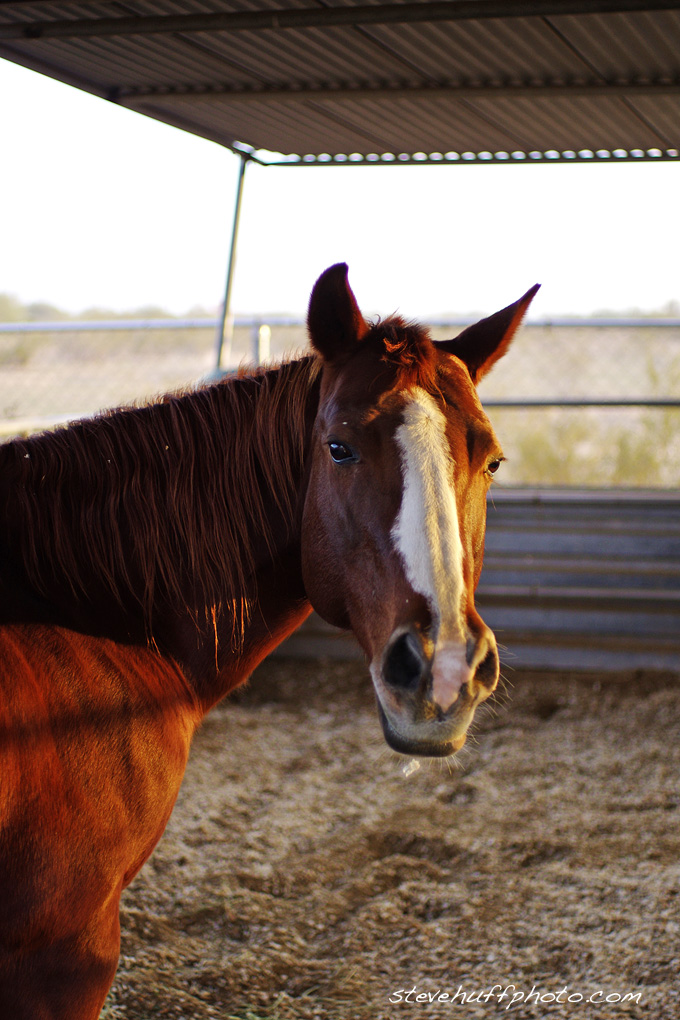 Again, if you did not read my K7 review please do so HERE as quite a bit of it (like the video showing the features and menu) IS the same as the K5. Basically, this K5 is a KILLER DSLR with amazing *EVERYTHING!* Being a fan of the unique I would buy this camera over the Nikon D7000 as I feel it's just as good if not better. It's smaller and the Limited lenses ROCK. The Pentax K5 along with a 31, 43 and 77 limited lens set would be amazing! Add in a nice wide angle limited like the 15 f/4 or 21 3.2 and you can have a pro quality kit for less than an equivilant Nikon or Canon setup. Besides…EVERYONE shoots Nikon and Canon these days! Why not support a company that made a kick ass camera for those with a photographic mind. If I were in the market for a DSLR (and this one just might push me over the edge) the K5 would be mine.
This camera is built for the photographer. I really can't see an area that is lacking with it. It's build is top notch, its image quality is up there with the best APS-C cameras available, its out of camera JPEGS have great color and quality, its HD video rocks, it has all of the bells and whistles and then some, and it is very customizable. The K5 seems to do everything right.
So did I like it as much as  the K7? NO, I liked it even better 🙂
Pentax K5 with the 18-200 Kit Zoom at 18mm, f/3.5, ISO 100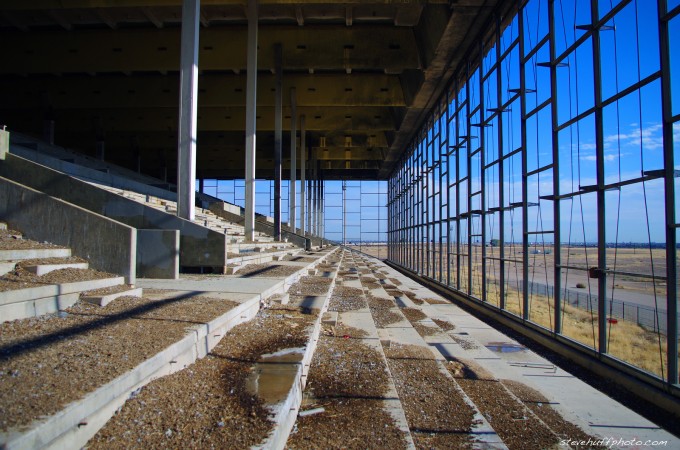 –
Same settings as above…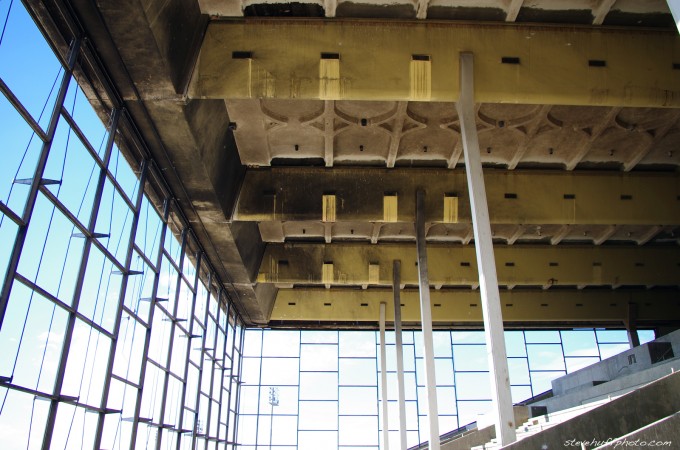 High ISO Testing
My one complaint about the Pentax K7 was it had limited high ISO performance. After ISO 1600 it started to get grainy. Though I said I would use it up to 2500 (which is damn good) I was curious to see if the K5 was living up to the hype of having better high ISO performance. Here are the results of my high ISO test.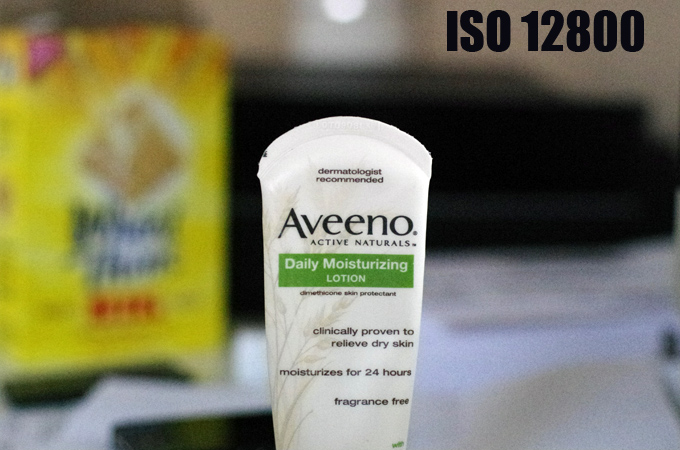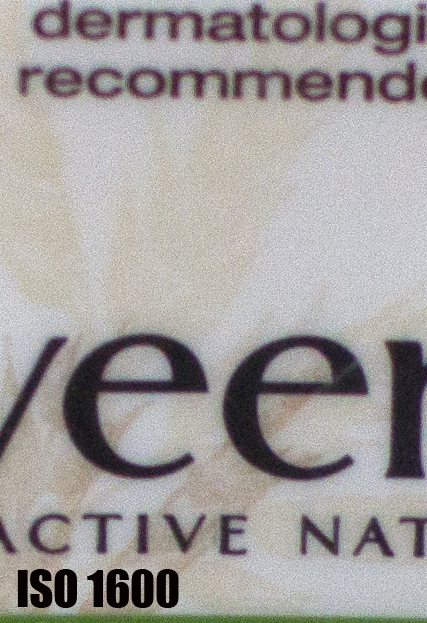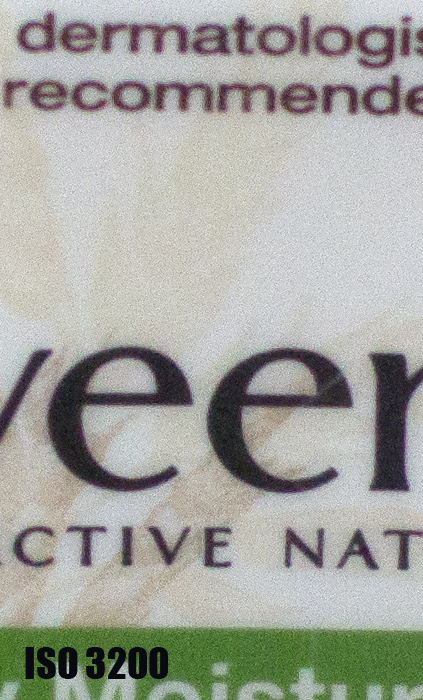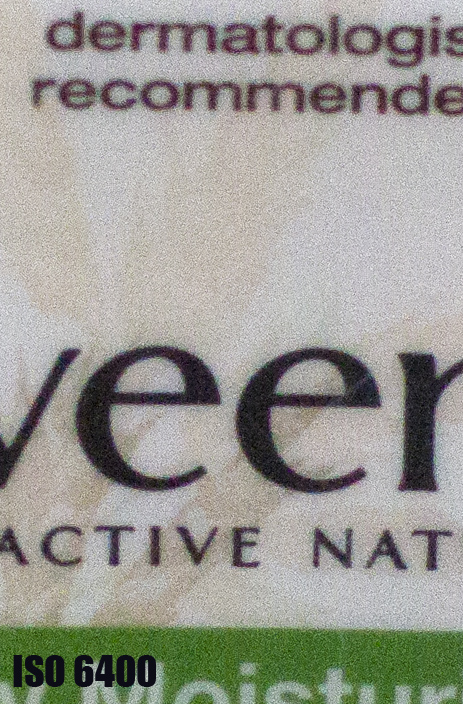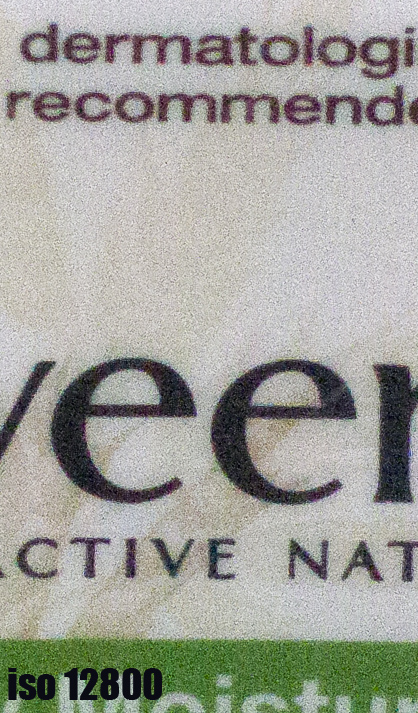 I have to say, even ISO 12,800 looks pretty decent. I would use it if I needed to really get the shot. It appears the ISO 12800 shot is sharper but that was most likely due to the shutter speed/focus. The K5 is improved over the K7 with high ISO and these are some of the best results I have seen, right up there with the Sony A33/A55/NEX cameras and honestly…possibly better.
Here is one more at ISO 6400 along with a 100% crop…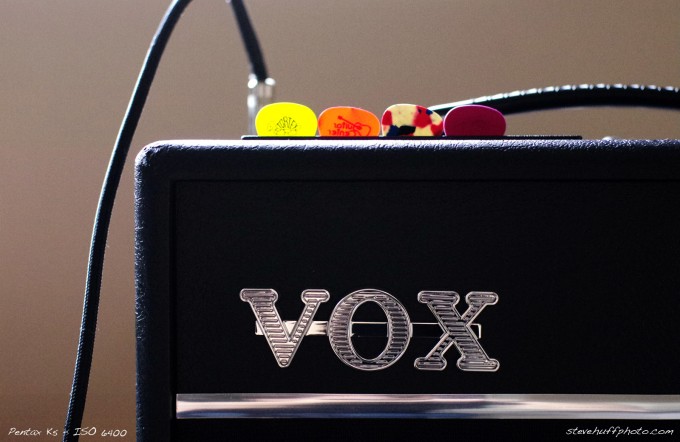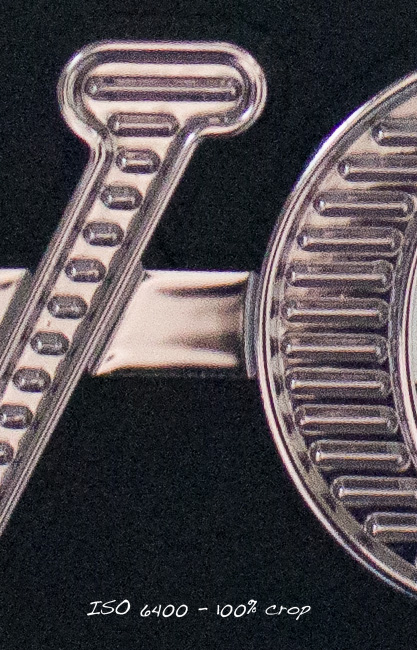 To my eyes, this little K5 is giving me the best high ISO performance I have seen to date with an APS-X sensor.
–
In Camera Filters
The K5 has in camera filters like the K7 did. The two I liked the most were the Toy Camera and High Contrast filters. Here are a couple of quick out of camera samples.
The Toy Camera Filter…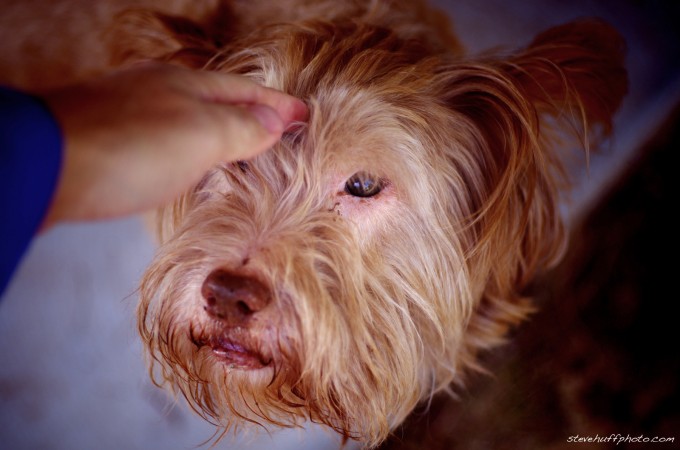 –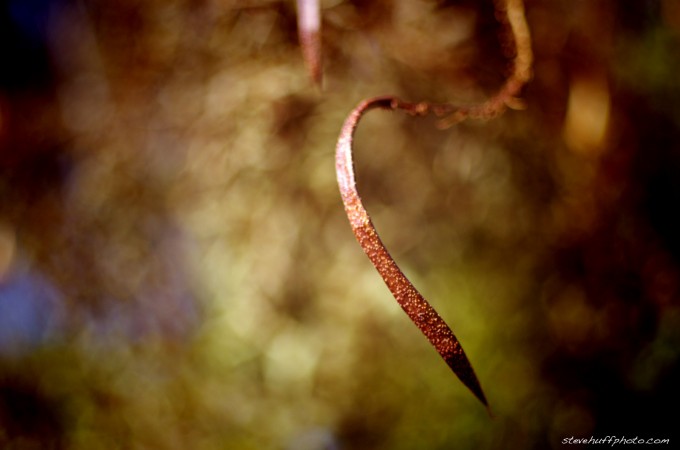 –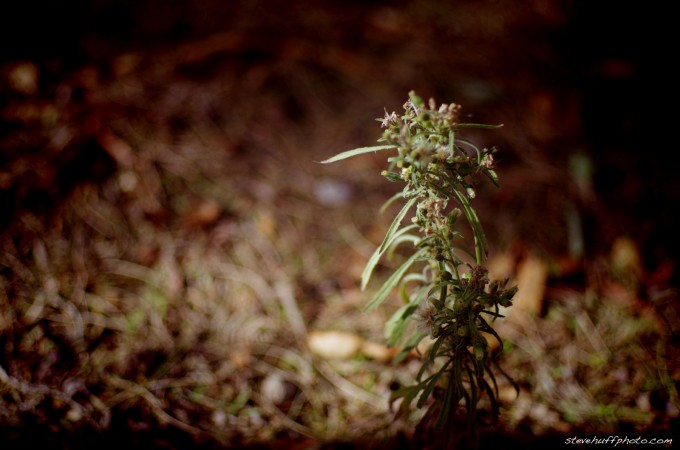 –
and the high contrast filter…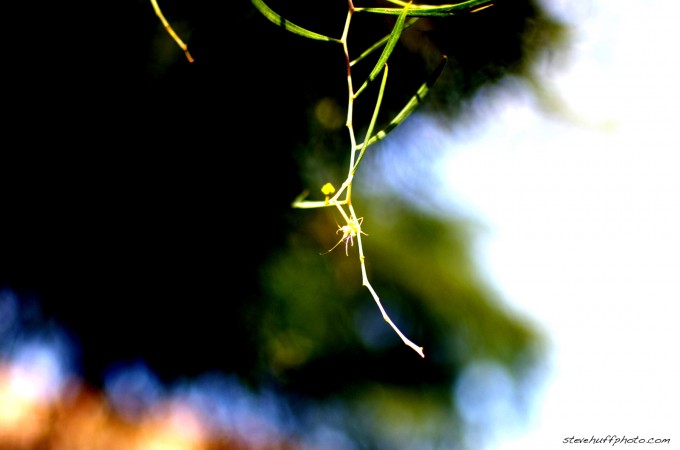 –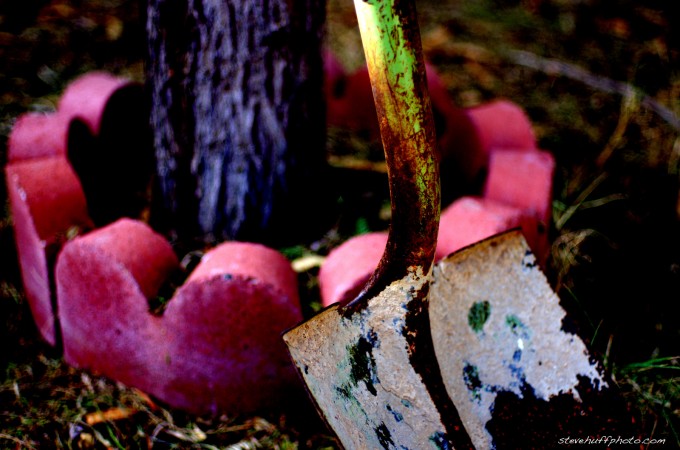 Full Size Out Of Camera JPEGS and crops
Here is a quick snap I shot wide open at 1.9 so you can see the quality of an untouched out of camera JPEG. Click the image below for the full size file..
Pentax K5 with the 43 Limited lens wide open at 1.9 – Has that creamy/dreamy feel going on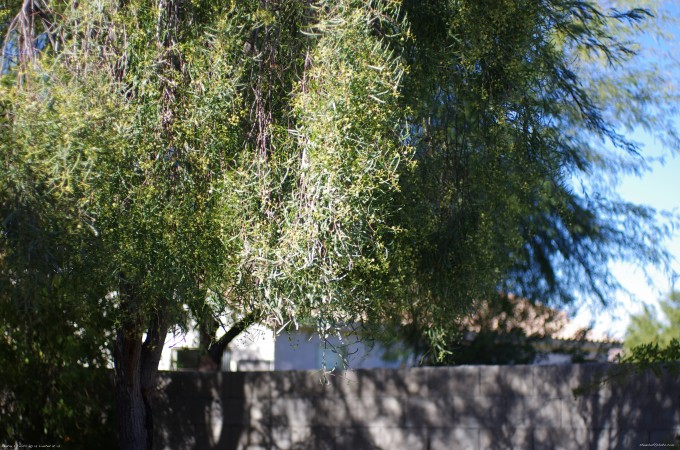 –
and this next one was shot a little stopped down at f/2.5 – click for full size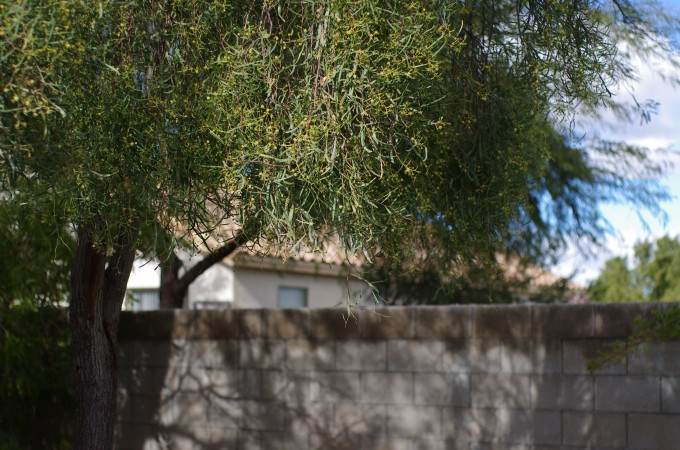 –
Here is a test shot to show how sharp this lens is, even when shot as a JPEG and untouched…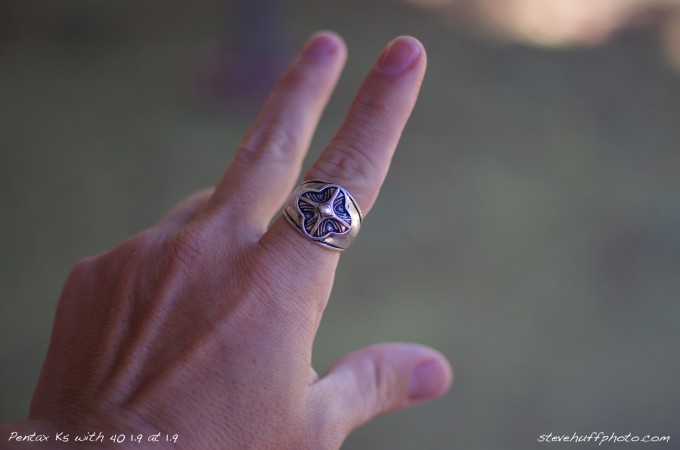 and the 100% crop below…I do see some CA/Purple Fringing but again, this is an out of camera JPEG shot wide open at 1.9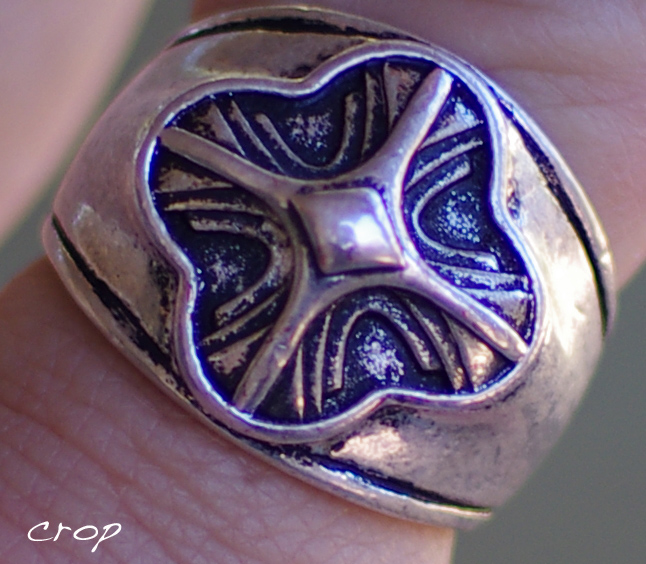 –
HD 1080P Video Quality – Random Video Samples
I am very impressed with the HD video of the Pentax K5. Even in lower light it keeps its rich color and with a nice lens like the 43 Limited mounted the K5 delivers awesome video. The built in IS works well as you can see in my video samples below which is ALL handheld to test the IS. I also found the video implementation much better on the K5 and yea it does 1080P. You can watch the video below in your browser or right click on it and choose "watch on youtube" if you want to see the 1080P version.
–
The 43 1.9 Limited Lens – It's awesome!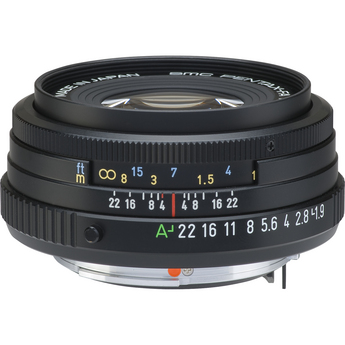 The 43 Limited 1.9 lens! What a great lens this is for this camera. The 43mm focal length will give you an equivalent of a 64mm lens so it is a but long but I loved this lens. While not up to Leica quality, the Pentax Limited lenses do have a unique signature look to them and I really enjoy this look. The lenses are also very small. When compared to a NIkon or Canon prime these small Pentax lenses are an absolute joy to look at and use. To be honest, even the Pentax kit zoom is good. One of the better kit lenses I have tried out. Pentax knows how to make a great lens, no doubt.
Here are a few more images with the 43 limited to wet your appetite and if you are a Pentax shooter you can buy this lens at B&H Photo HERE, my preferred camera dealer for Pentax. BTW, the in camera stabilization works AWESOME with this lens with photo and video. Yea, the K5 has IN BODY IS (image stabilization).
MORE FROM THE 43 LIMITED LENS ON THE PENTAX K5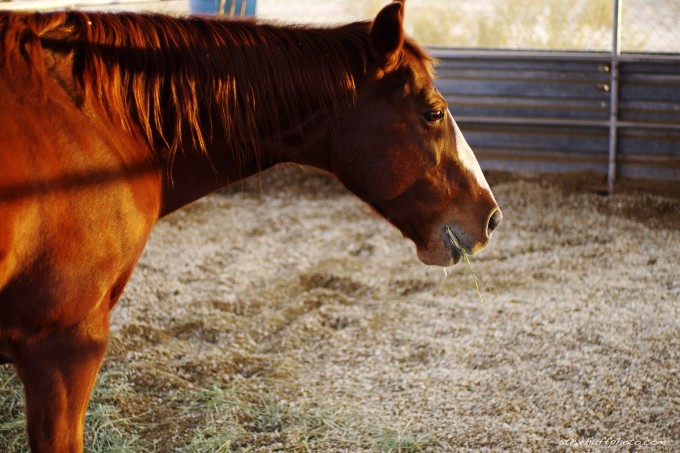 –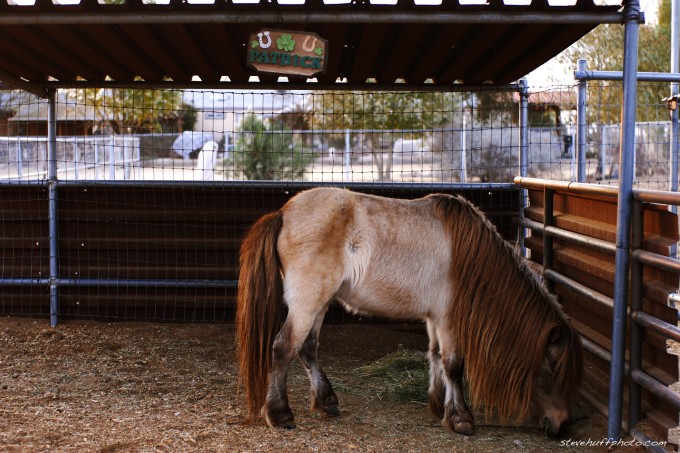 –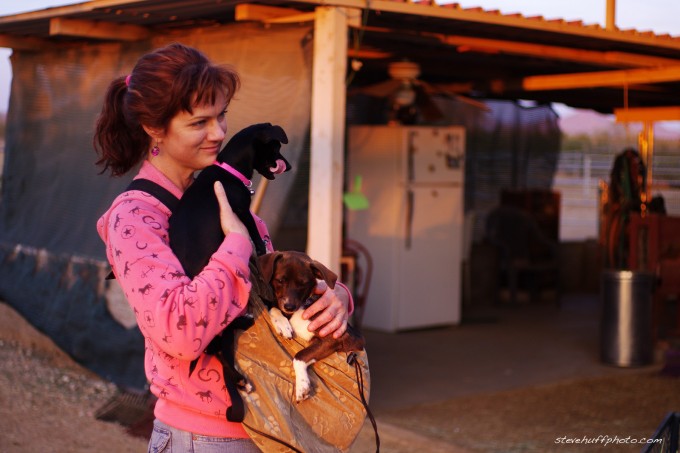 –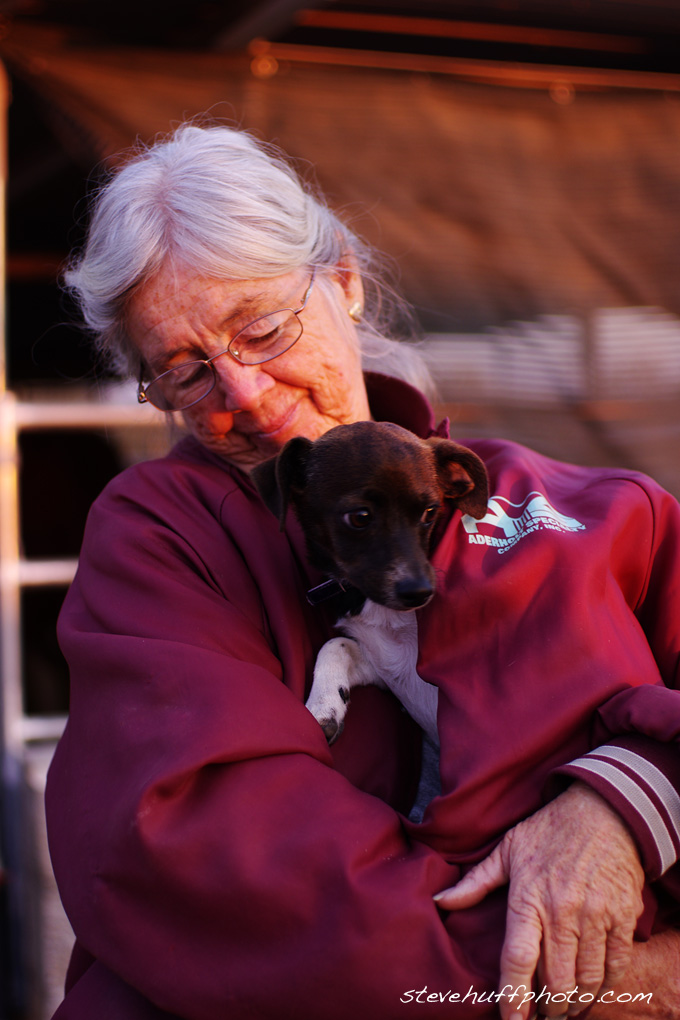 –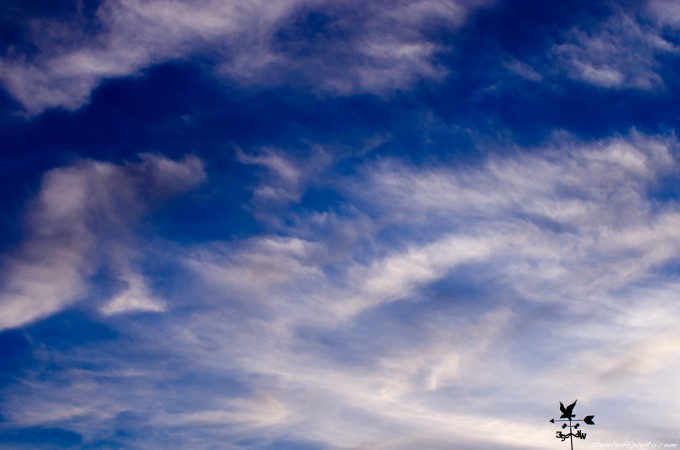 –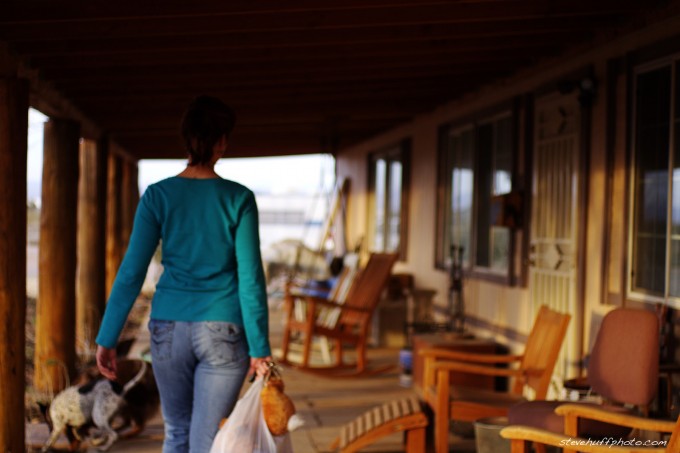 –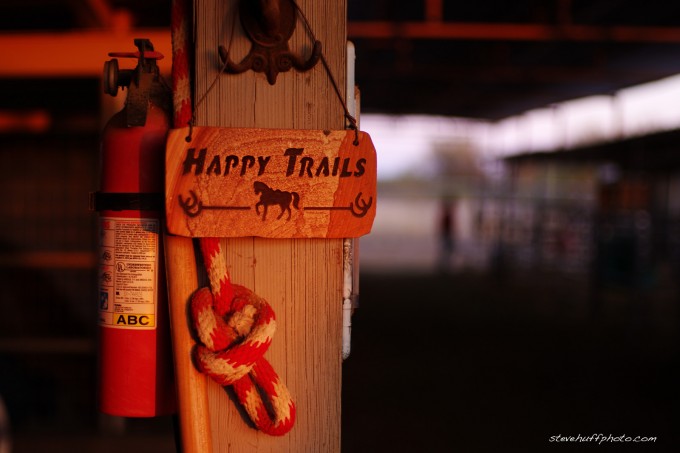 –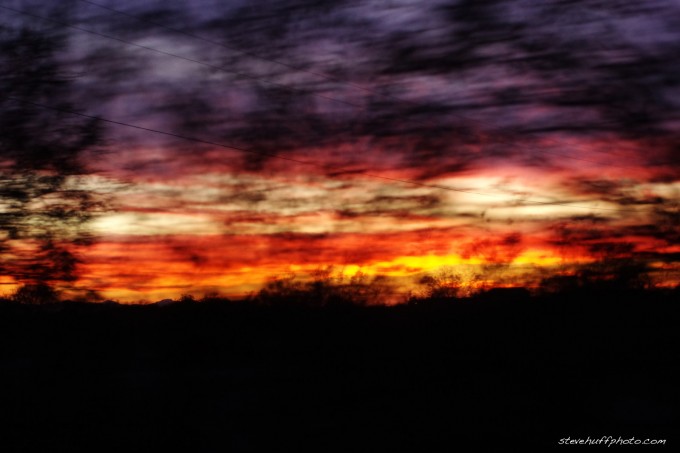 The Kit Zoom – It's great!
I also enjoyed the kit zoom just like I did when I shot it with the K7. I found it was plenty sharp and the image stabilization works VERY well with this lens. It's construction is on the cheaper side but better than some of the Nikon, Canon and Olympus kit zooms I have shot with. The IQ is there though and with the K5s great IQ and high ISO performance, even a slower lens like this can yield great results.
My reviews are always based on real use and the image quality. If I enjoy using a camera…if it inspires me to go out and shoot…if it has character and feels good in the hand then I will most likely enjoy it. I always try to get out there and get real photos with whatever I am reviewing and sometimes it takes me a while due to me always shooting with so many cameras! While my photos here may not be amazing, I do feel they show that the K5 is a highly capable camera, even with the kit zoom which will only set you back another $100 or so when buying the kit. Well worth it over just buying the body.
The next 7 images were all shot with the Pentax K5 and the 18-55 Kit Zoom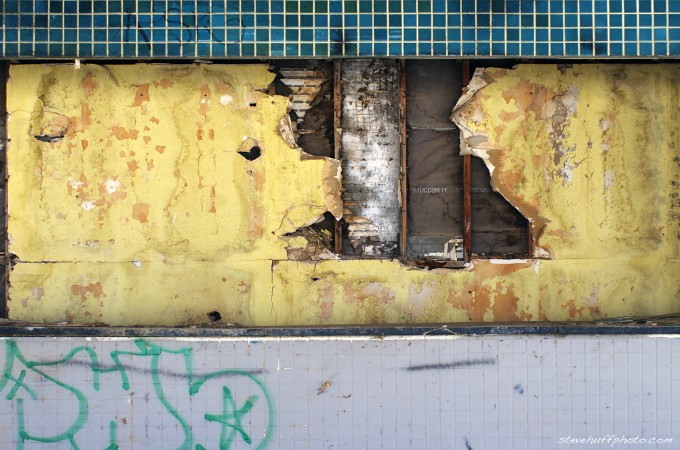 –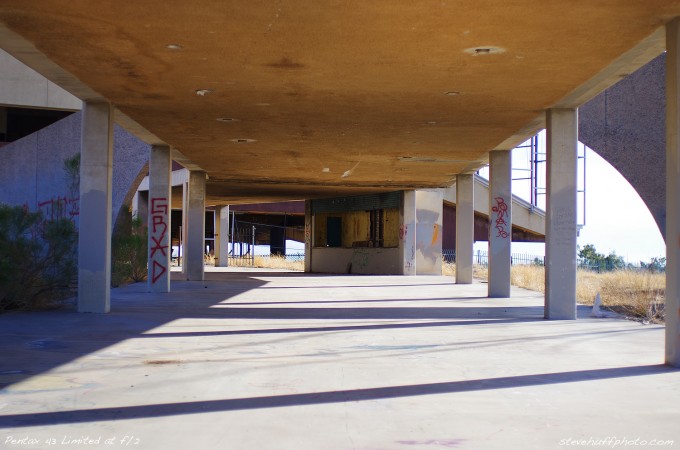 –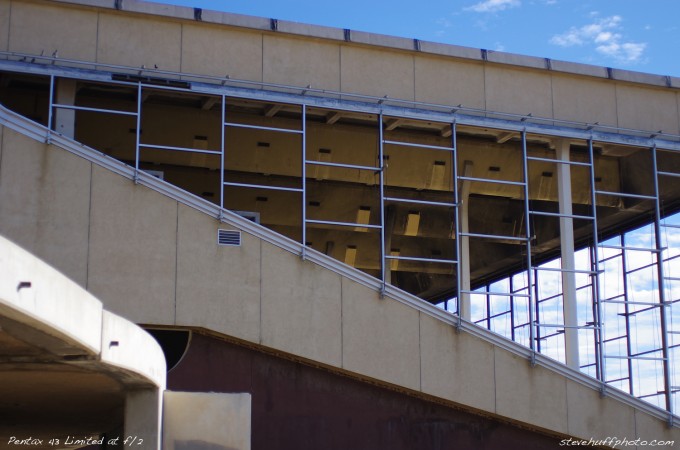 –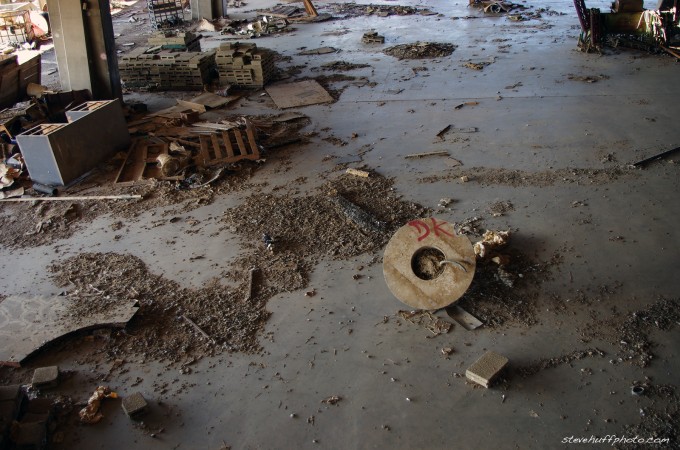 –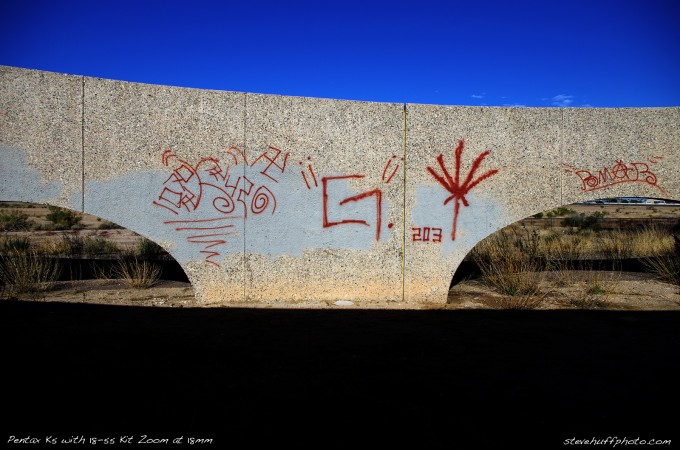 –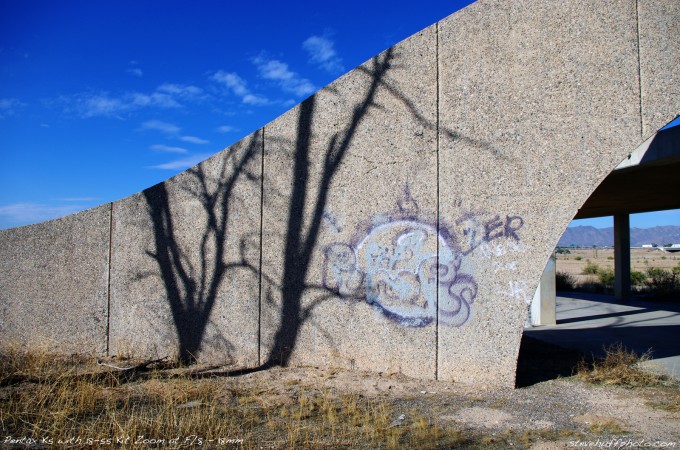 –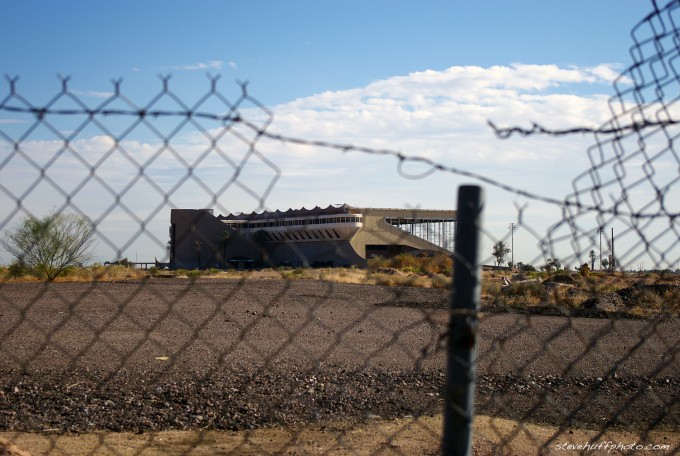 –
So, you have $1500 to spend…which camera to buy? The K5 vs ?
Since I get to shoot with so many cameras and lenses I get asked on a daily basis "what camera should I buy"? While I usually try to avoid giving this advice I decided to write down my opinions on a few other cameras vs this Pentax K5. Maybe this will help you decide which one is right for you…
The K5 vs the Nikon D7000 or D300s
If starting from scratch..if you do not own or are not invested in any lenses from a certain manufacturer then this could be a tough call. Nikon is legendary and will always be around. Their glass is phenomenal (but expensive for the good stuff) and the body that would go up against the K5 would be the D7000 or D300s though the D7000 is a little cheaper. If given the choice between the two I would take the K5. If given the choice between the D300s or the K5 that one is a bit tougher but due to size alone I would go with the Pentax K5. I like the video better on the K5 as well. If size is not a concern then the D7000 and the D300s are great DSLR's but the K5 is better built and smaller than the D7000. Yea, I would go with a K5. But that is just me, and this is just my opinion.
The K5 vs the Ricoh GXR
Hmmm. I love the GXR along with the 28 and 50mm modules. The image quality is stellar and they have their own unique look that is not far off from a Leica look. The Ricoh is also made VERY well but it is much smaller. The only con with the GXR over the K5 is the GXR is not a DSLR so their is no optical viewfinder. The K5 will give you better AF, better higher ISO capabilities, and a slew of other features that the GXR does not but for overall IQ at lower ISO, I personally (slightly) prefer the GXR with the 28 and 50. Plus you can buy the GXR with both modules for about the same price as the K5 with its kit zoom. There is just something about that GXR for B&W and people photography. Still, it is not a DSLR so if you want a non full frame DSLR the K5 is the one I would get. What you lose in size and weight over a GXR you gain in functionality, speed, ISO and HD video features and I love the K5 as a complete package. It all depends on your needs and wants.
The K5 vs ?
I'd rather but the K5 than the competing Canon DSLR. The bottom line is that the Pentax K5 is an improvement over the already superb K7. It's features are professional grade and there really isn't much you couldn't do with one. Would I trade a Leica M9 for one? NO WAY! But for a DSLR, again, it is the one I would buy if I were in the market for one under $1500. In fact, the only DSLR I would prefer over the K5 is probably the Nikon D700 but that comes in at quite a bit more money and it is much larger.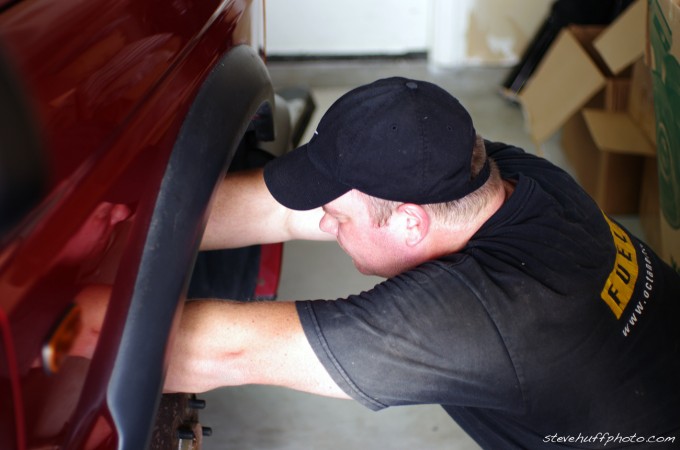 –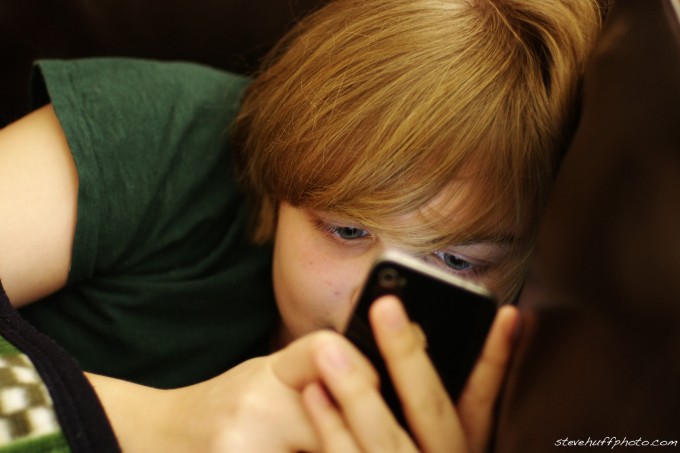 –
My Final Word On The Pentax K5
If you want a DSLR on the small side that will give you pro build, pro weather sealing, pro image quality and great HD video with the availability of some GREAT prime lenses then look no further. Pentax may not be as big of a name as Nikon or Canon but I have always been a fan of the "little guys" who do things right. Pentax has done almost everything right with this camera. I sat here for 2 hours wondering what I could say that was NEGATIVE about this camera and I really came away with NOTHING! So no pro/con section this time because to be honest, I love this camera and have no negative things to really sat. It's AF is fast, it's IS is superb, its IQ is fantastic and it just has so much going for it.
UPDATE: After posting this review a couple of readers did point out one negative that would make this a perfect DSLR if Pentax implemented it. FULL MANUAL CONTROL during video. Maybe Pentax can do this via a firmware update? Either way, I still love this little guy and found its ease of use, customization, dynamic range, high ISO performance and build to be up there with the best pro DSLR's.
If you are not afraid of shooting with a DSLR that doesn't say Nikon or Canon on it then JUMP on this one. I can not imagine anyone being disappointed in it. If I had to complain about anything it would be that the menus look kind of generic. Not as polished as the other brands but it's the menu, not a big deal. The K5 is quiet, customizable, and delivers the goods. Even its shutter is rated at 100,000 click and goes to 1/8000s which means we can use those fast lenses during the day. WIll I buy one? I WOULD IF I COULD but I can't afford to right now! The Pentax K5 is amazing and with those sweet Pentax Limited lenses, even better. Way to go Pentax, you managed to improve upon the K7 and delivered and all terrain, all weather DSLR that is small, built like a tank and gives outstanding quality in good light and low light. Video is SUPERB as well. An all around fantastic camera.
In closing, I know this review has been VERY positive and for those who know me and my style…when I really like a camera or a lens I tend to get excited about it and yes, this comes out in my real world use reviews. The K5 got me pretty excited and I just wish I had more time with it so I could do it justice. The photos in this review were just what I was able to shoot over the past 2-3 weeks, snapshots really but I most of us shoot this way anyway. If you really want to see some amazing images with this camera and the limited lenses, click here. Inspiring stuff!
–
You can buy the Pentax K5 at B&H Photo who I HIGHLY recommend for all of your photo gear.
Click here to go direct to their Pentax K5 BODY ONLY page.
Click here to go direct to their Pentax K5 with Kit Zoom page.
Some great lens choices for the K5 – The Pentax 31 LIMITED F/1.8, The Pentax 77 Limited f/1.8, The 43 1.9 limited, The 15 Limited.
–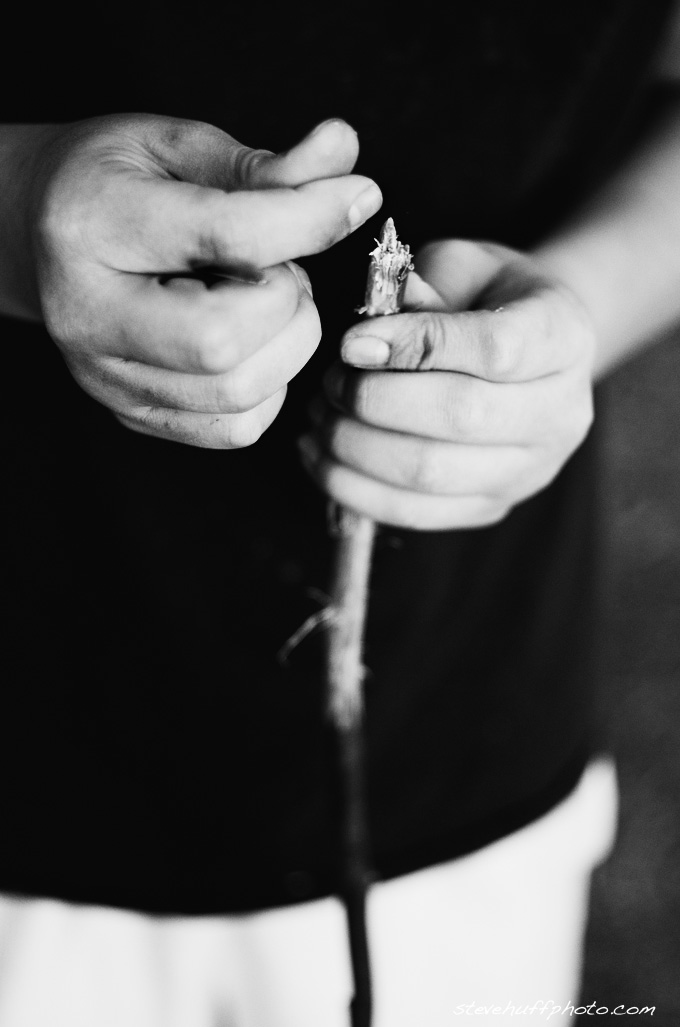 –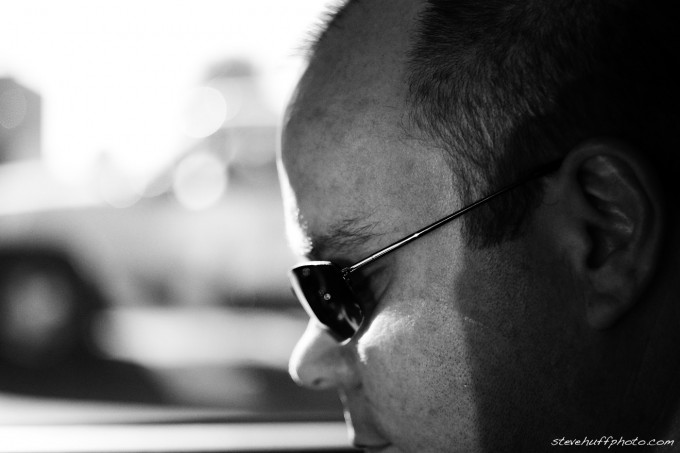 –
I NEED YOUR HELP! YOU CAN HELP SUPPORT THIS SITE TO KEEP IT GOING AND GROWING!
Remember, anytime you follow my links here and buy from B&H or AMAZON,
this helps to keep my site going. If it was not for these links, there would be no way to fund this site, so I thank you in advance if you visit these links. I thank you more if you make a purchase! I have nifty search bars at the upper right of each page so you easily search for something at either store! I currently spend 10-14 hours a day working on this site and the only way that I can pay for it is with your help, so thank you! Currently my traffic has been increasing but my funds to pay for the site has been decreasing, so any help would be GREATLY appreciated!
Even if  you buy baby food, napkins or toothpicks at amazon it helps this site, and you do not pay anything extra by using the links here. Again, you pay nothing extra by using my links, it is just a way to help support this site, so again, I thank you in advance 

If you enjoyed this article/review, feel free to leave a comment at the bottom of this page and also be sure to join me on twitter or my new facebook fan page! Also, you can subscribe to my feed at my subscribe page HERE and read these posts in your browser or news reader! Also, the new forums are NOW OPEN on this site so get involved if you like! Thanks so much for visiting my site!
[ad#Adsense Blog Sq Embed Image]