March 13th – Seal Tour – Buenos Aires Argentina – Day 3 – OFF DAY
Yesterday was a day off for the Seal tour in Buenos Aires Argentina so I spent the day with the band walking around the areas near the hotel. We walked past what seemed like miles of street vendors and crowds and eventually ended up in a very unique little restaurant for dinner where I split a steak with Seals drummer Steve. It was delicious and well worth the walk if I must say so.
Mark Summerlin, the guitar player for Seal treated all of us to a great dinner and drinks. The atmosphere was really special and so laid back. The service was superb and we all had a great time (and a few beers).
Mark at dinner  – M9/50 Cron – ISO 2500 – This is the only pic I snapped while we ate!
On the way to dinner I only snapped a few photos here and there as I was just taking it all in. When you have very little travel experience under your belt like I do it is a treat to visit a place like Buenos Aires. It can be a little scary at times because you do not know what to expect, and it is hard to tell the bad areas from the good but that is part of what makes it so interesting.
In Chicago, where I was born, I know the areas to stay clear of. In Buenos Aires I had no idea, but it was an adventure and it seemed like there was a photo to be found around every turn…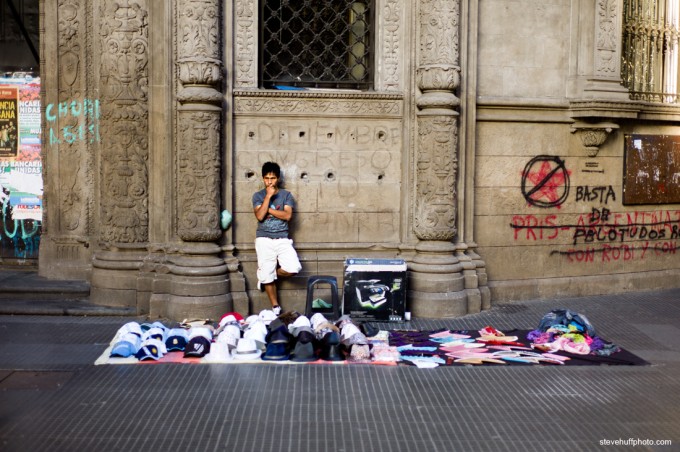 –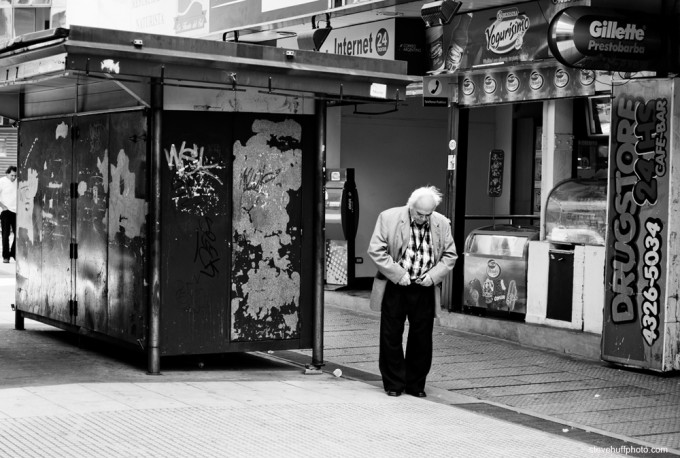 It was pretty nice to be feeling the old Leica M9 street vibe again. I've been spending so much time lately reviewing other cameras that the M9 has been neglected so it was nice to have one strapped around me.
At the end of the day in the never ending world of digital cameras, when it's all said and done, there just is no other camera like the M series camera. PERIOD! From the moment one picks up an M, wether it be an M6, M7, MP or the M8 or M9 you just feel this confidence (once you have gotten your focus down and used the camera for a while of course) and the camera inspires you to be your best. Work or play, my images with the M9 have always stood out above the images that were shot with other cameras.
Why is that? I think it's a combination of the great glass, the body shape and the manual nature of the camera that help me to work really well with it. It's my thing so when I shoot with the M9 I really enjoy it and have a good time and I always KNOW when I nailed a shot. After using an M for a long period of time it seems like you can just instantly find shots wherever you go. It's not BS when people say it becomes and extension of them.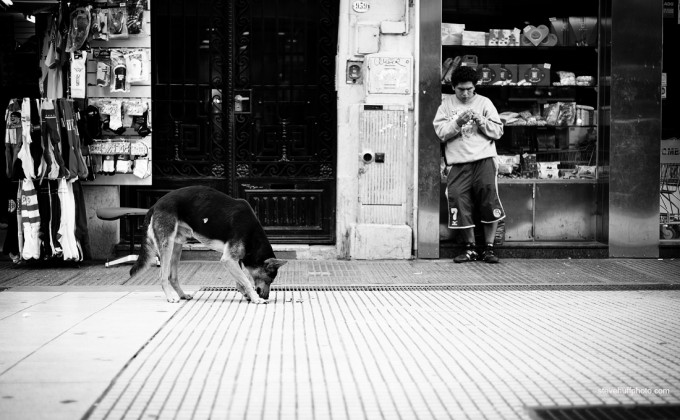 –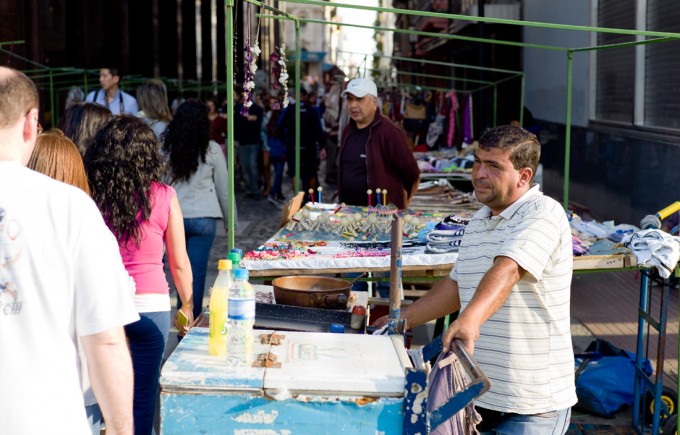 So yea, I'm still loving the Leica M9 even though I am hearing some say it is outdated already. To me, the M9 is a classic much like the M6, M7, and MP and IMO the classics are never outdated 🙂
March 14th – Seal Tour – Santiago Chile – Day 4 – OFF DAY
Tonight as I write this I am in a GREAT hotel room at the "W" in Santiago Chile. We flew in this morning to Santiago and I am now lying in a nice cozy warm bed. Ahhhhh.
I had a long day of walking about and once again enjoying some great food with the band members Steve (Drums), Gus (Guitar) and Marcus (Bass). Mark (Guitar) had to do some work today so he stayed behind.
We walked out to grab some lunch at a nice little cafe where I ate an amazing club sandwich and then went back to explore the hotel. We ended up on the roof where we checked out the amazing view and of course I snapped a few pics. Seal also snapped some with his Ricoh GXR and posted them HERE.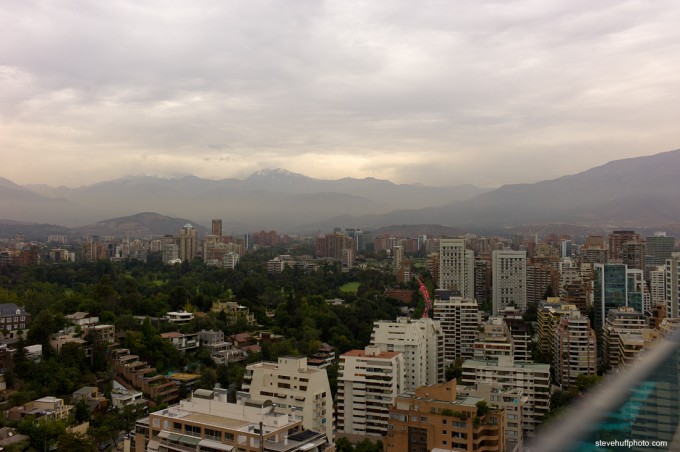 –
Marcus & Sid (Steve) doing the Iphone thing…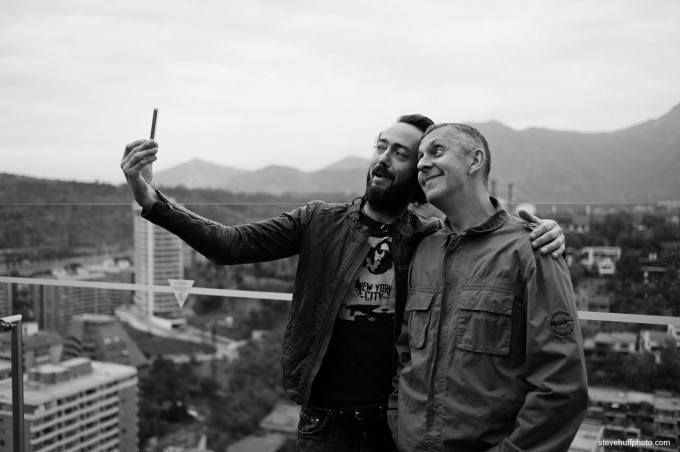 –
Seal and his Manager Ric joined us up on the roof for an hour or so. A fan spotted seal and enjoyed a brief chat with him which was cool to see.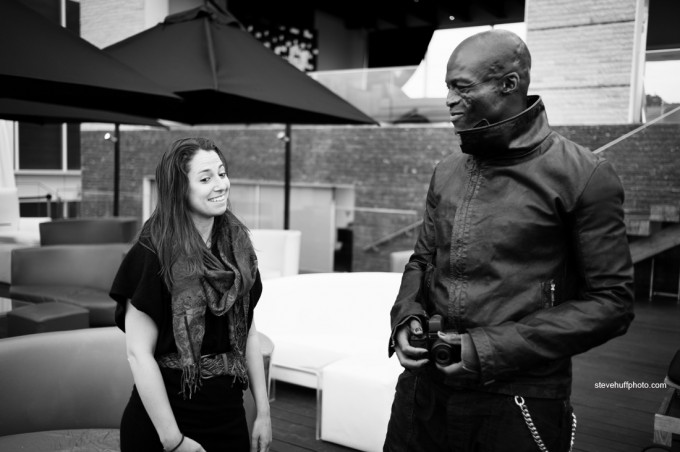 –
Ric and Steve checking out the dreary skies.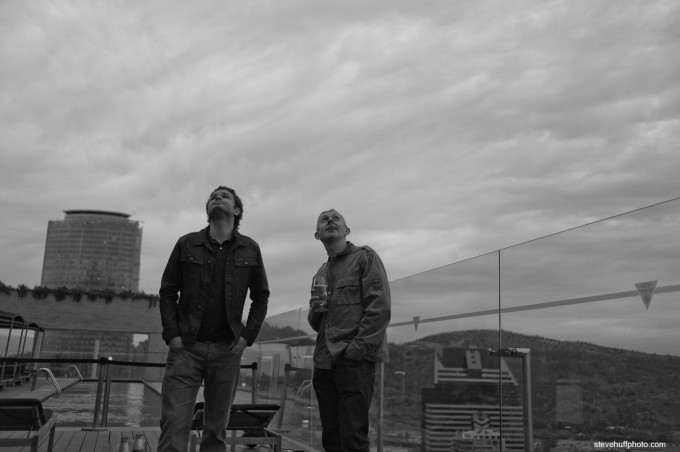 –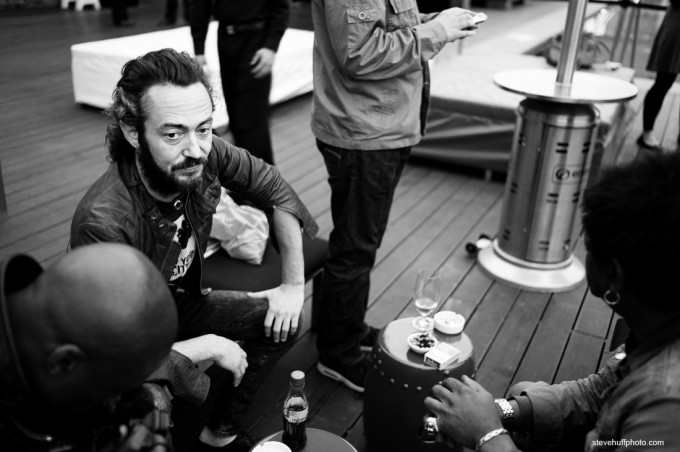 –
Seal shooting his Ricoh GXR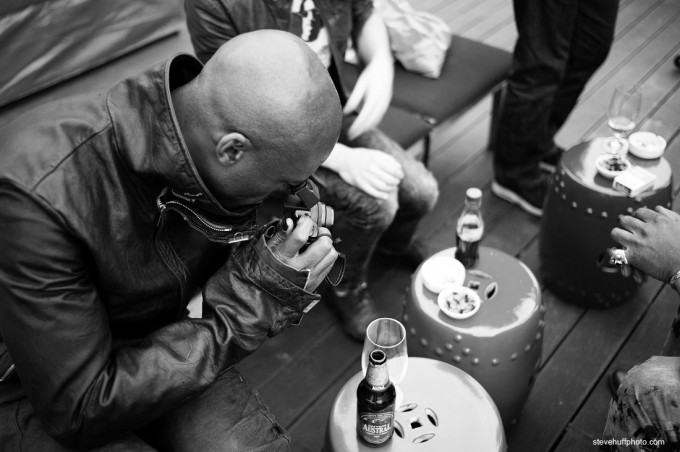 –
Santiago Chile at night…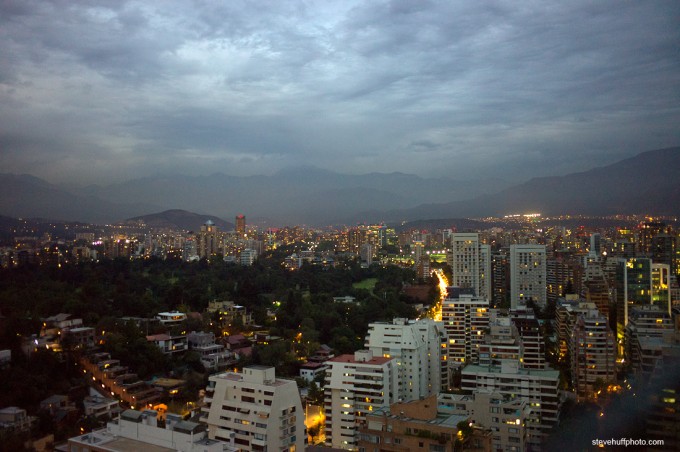 My eyes are heavy and this bed feels TOO good. It's now 1:28 AM and I have to get some sleep. Long day tomorrow and it's a show day! More posts coming soon and I will also be trying to write my Leica 90 Summarit lens review in the next week or so! Until next time!
[ad#Adsense Blog Sq Embed Image]