Keeping this one simple. The Noctilux f/0.95 is the KING of the night in the photo world. Yea it is close to $11,000, but damn, it IS one piece of magical glass that has been blessed and given the treatment by the Leica gods.
I took it out in the dark last night and came away with all of the following images. It's ability to suck in and use up all of the available light is astounding. It's what it does and it does it well.
Seal, the band, and myself went out for a stroll near the hotel and then headed to dinner to meet up with the entire crew from the tour. Seal was shooting with his Titanium Leica M7 and Titanium 50 Lux ASPH. I had his Nocti on my M9 and was amazed at what I was able to get at such low light levels and high ISO and using in camera JPEGS. Awesome!
Enjoy the images and if you want a Noctilux and are ready to shell out $11k for one, you are out of luck as NO ONE has one in stock! From what I hear there is a 3-6 month wait for one. Crazy huh?
Anyway, this is a typical day off for Seal, the band, and the crew. Food, drink and fun!
Enjoy!
ALL images are at ISO 2500 with the Leica M9 and all wide open! Enjoy!
Steve and Phay in the hotel lobby before we went out for the night.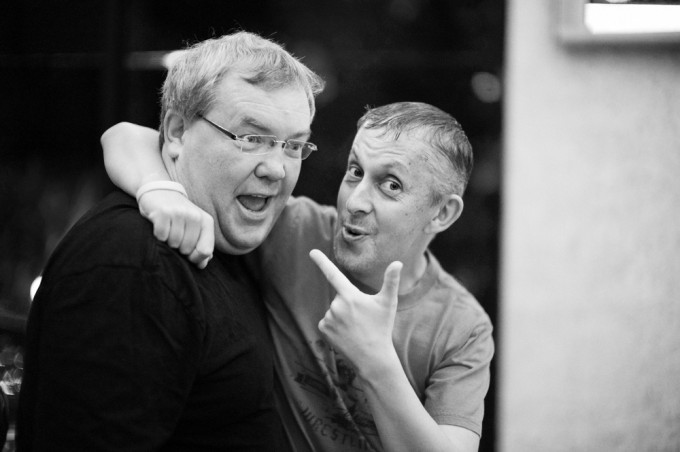 –
In the town Square there were dancers entertaining the locals…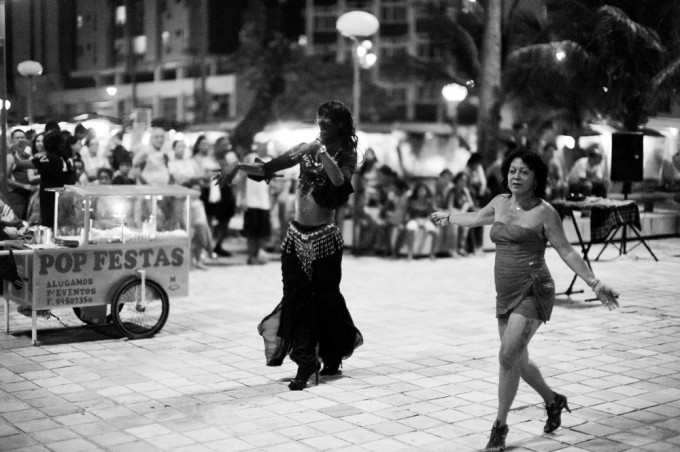 –
as we walked many of the people recognized Seal and asked for photos and autographs. Here he poses with a fan for a picture…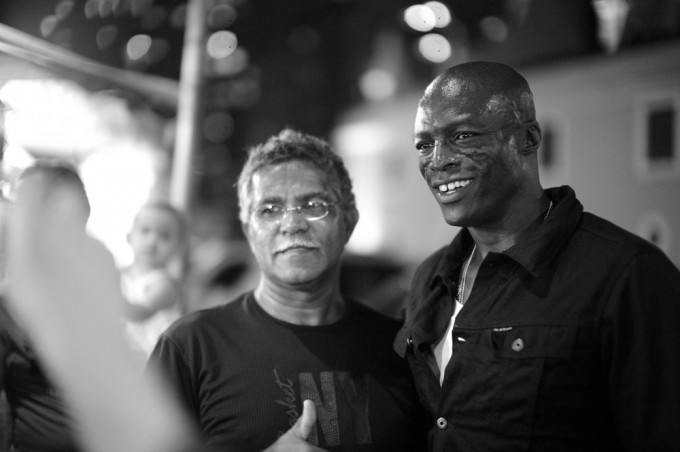 –
After the market in the square we walked down the coast and I saw this couple and fired away…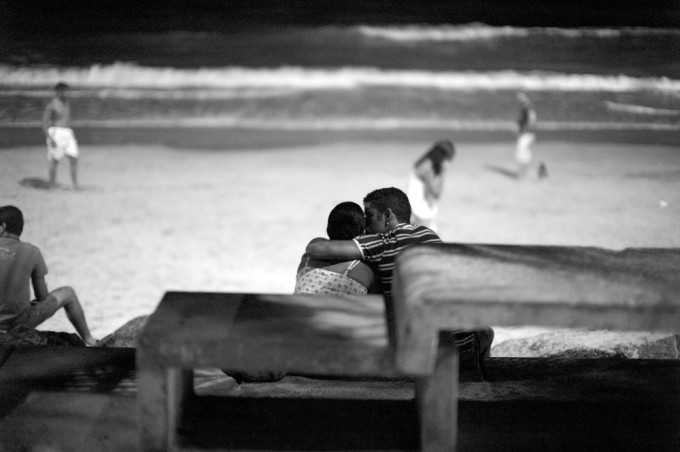 –
Mark Summerlin and Steve Sidelnyk from the band…
–
Seal orders a coconut water (which tastes amazing)…the coconuts are cut fresh as you order…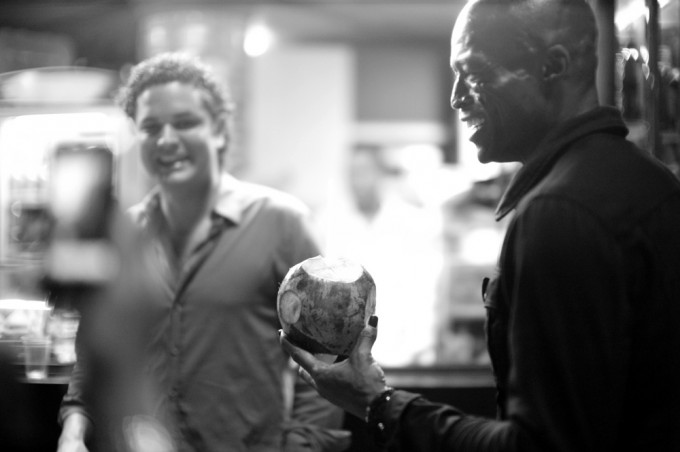 –
Steve on the beach…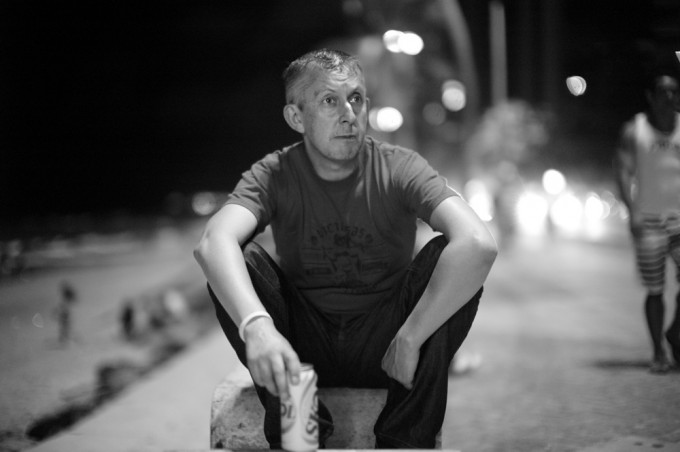 –
Gus on the beach…
–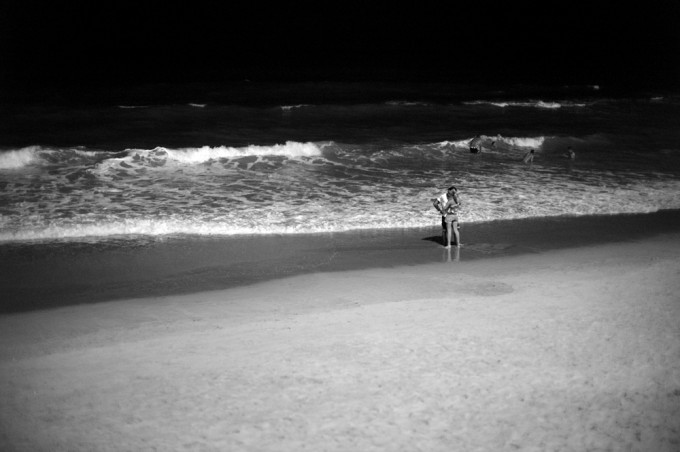 –
Steve…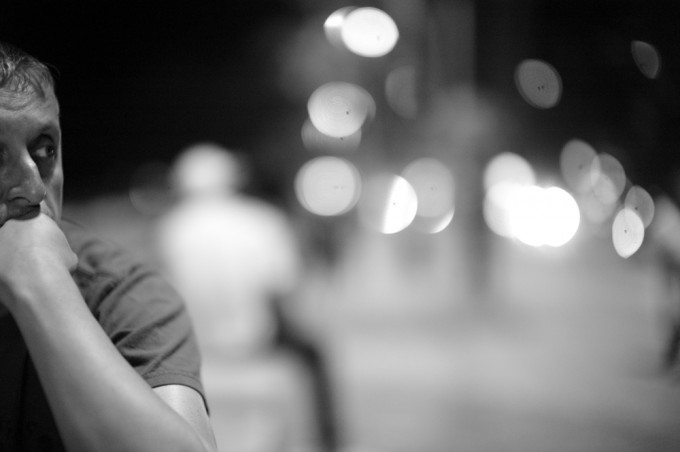 –
On the bus heading to the restaurant…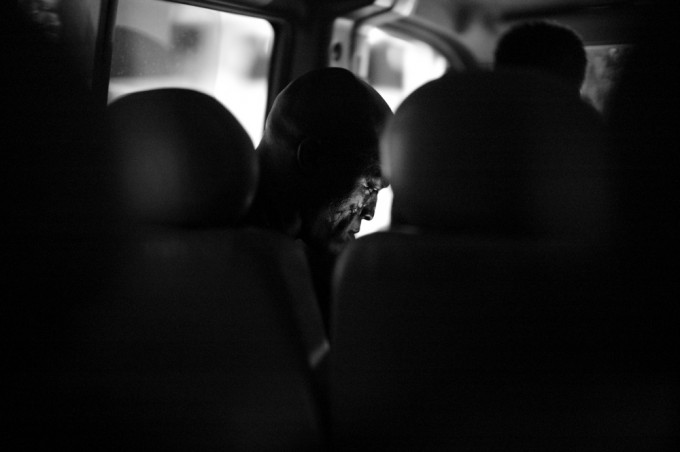 –
Seals Titanium M7 that he has been shooting with every single day…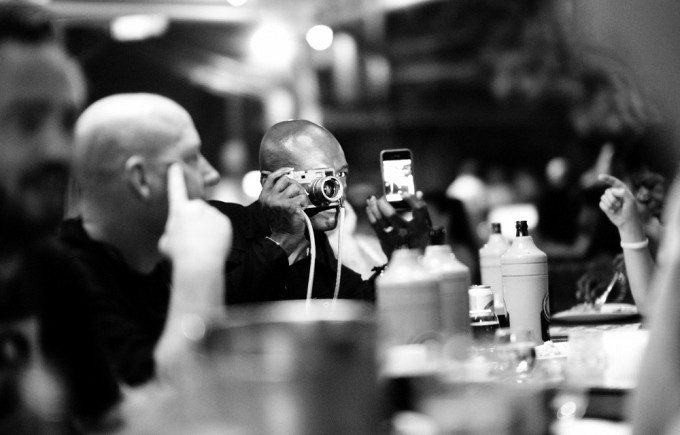 –
pick your own crab for dinner 🙂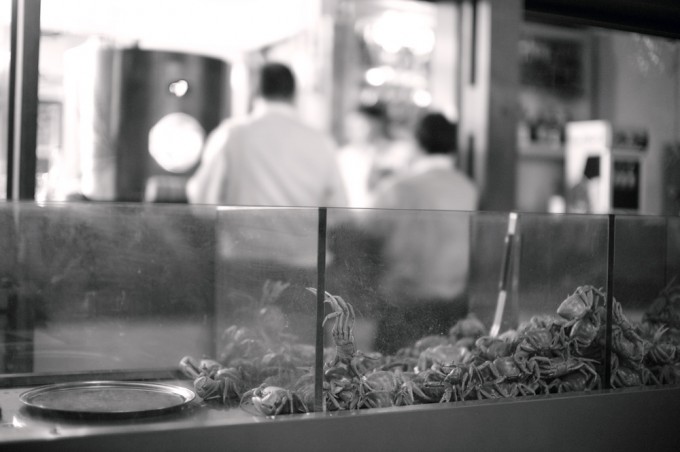 –
The waiters…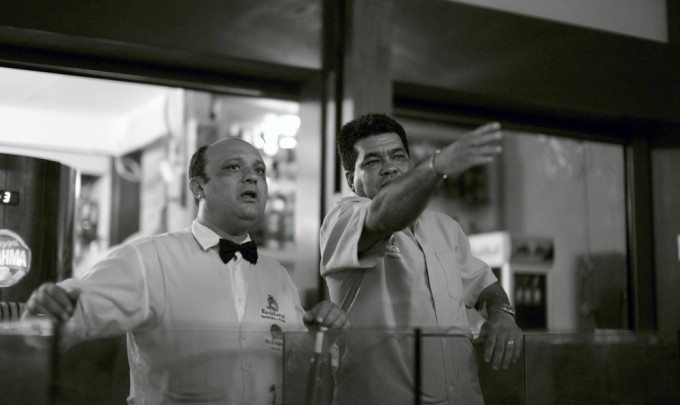 –
Georgina from the Horn Section enjoying her food and drink…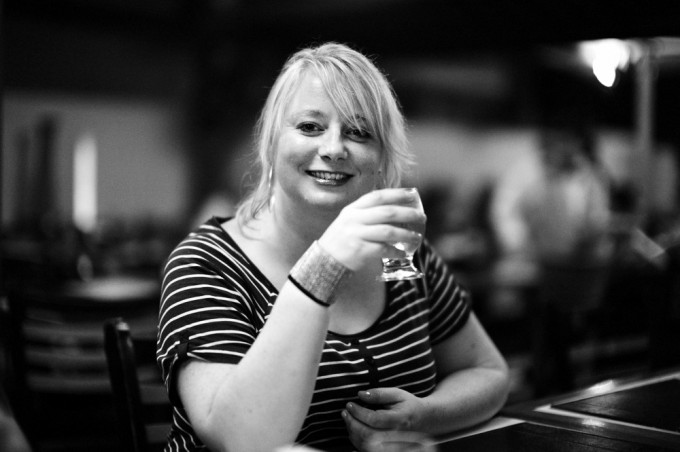 –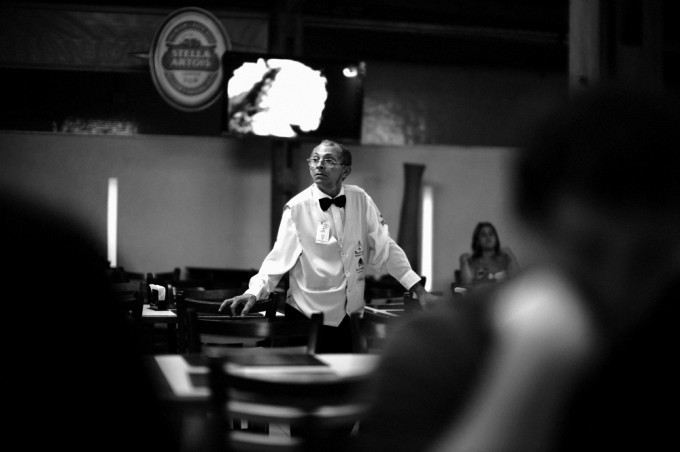 –
Marcus Brown and Steve McDonald
–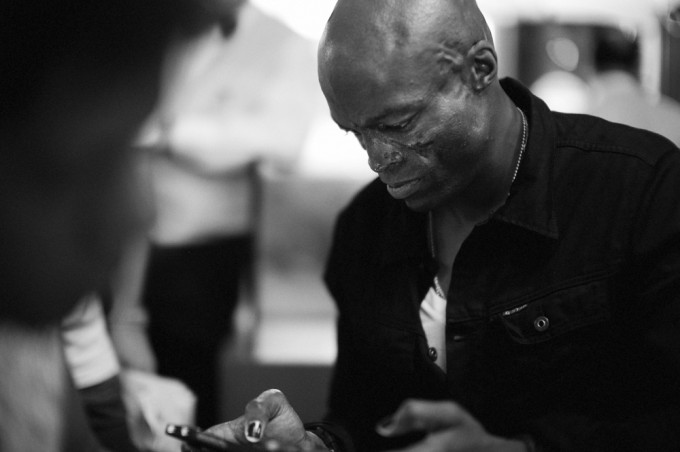 –
Catching a moment…
–
We saw a roach at the end of our table and Georgina who was 50 feet away hopped up on her chair in fear. She thought it was a mouse we were all trying to stomp…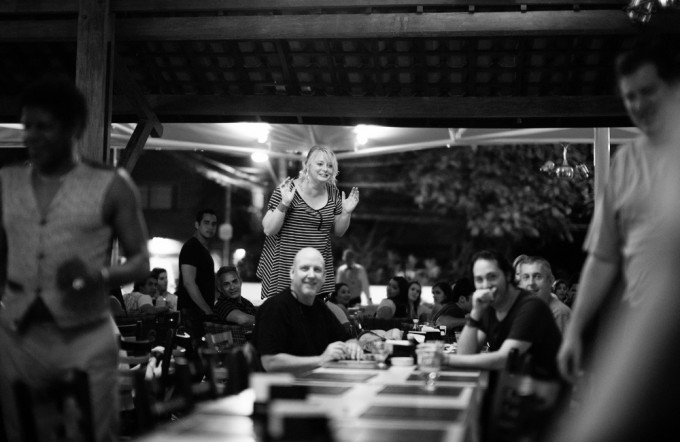 –
A look from across the room…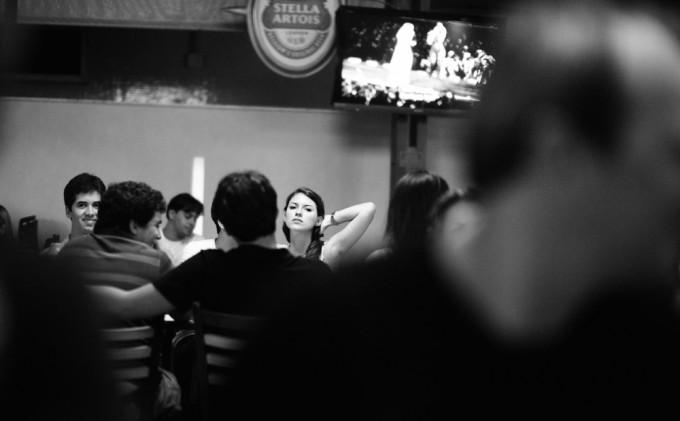 –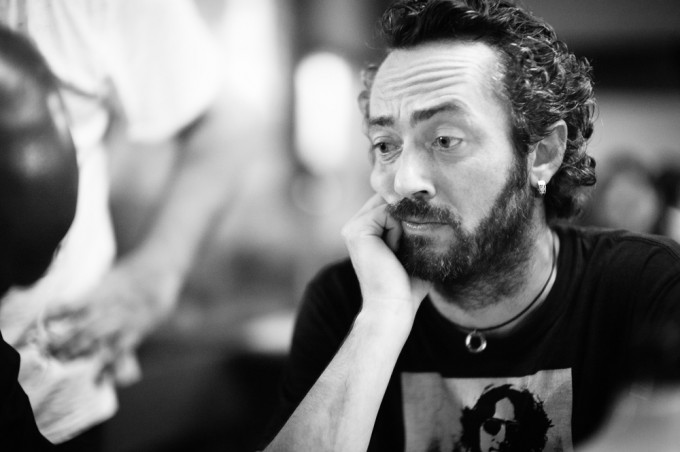 –
After dinner we all went to the beach and these girls were there playing guitar and wanted their picture taken. Everyone in Racife seems so happy and friendly…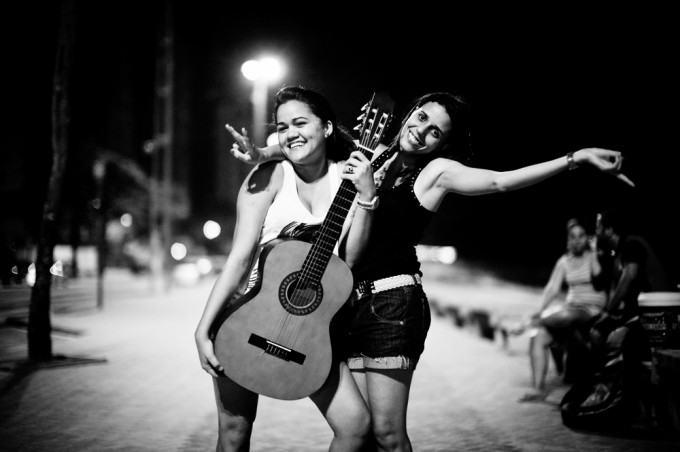 –
Then these guys wanted their pic taken and wanted me to email it to them (which I did)..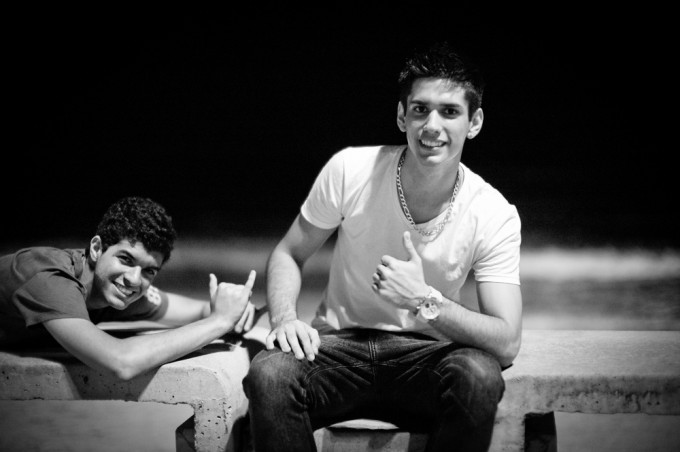 The M9 and Nocti at ISO 2500 and f/0.95 can do just about anything…love it!
[ad#Adsense Blog Sq Embed Image]