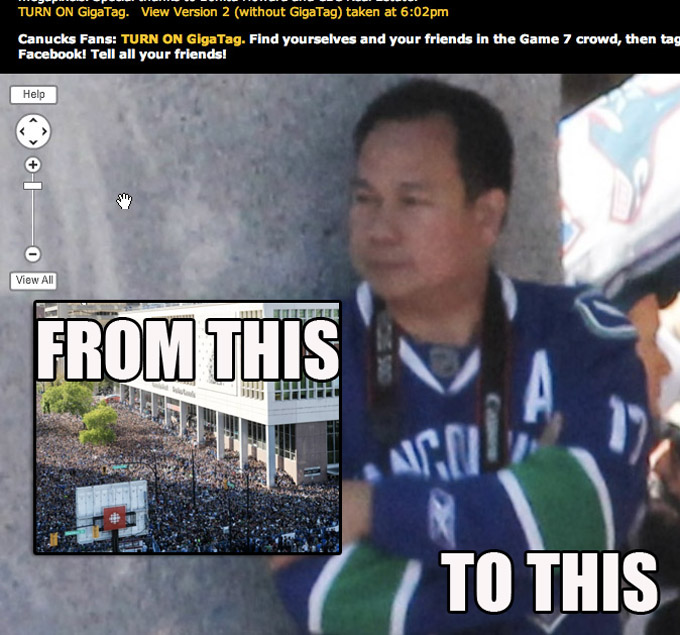 Now this is insane, and FUN! Check out the link below and see a 2,110 Megapixel image. You can literally zoom in on each persons face and see pretty good detail and when zoomed out you really get a feel for how amazing that is..now the question is..Where's Waldo? 
Image above and text below From Gigapixel.com…
The Vancouver Canucks Fan Zone along Georgia St. for Game 7 of the 2011 Stanley Cup Final was captured at 5:46 pm on June 15, 2011. It is made up of 216 photos (12 across by 18 down) stitched together, taken over a 15-minute span, and is not supposed to represent a single moment in time. The final hi-res file is 69,394 X 30,420 pixels or 2,110 megapixels. Special thanks to Bonita Howard and CBC Real Estate.