What is it about new cameras that make us crazy? It's called G.A.S.
by Steve Huff
2012 – It's madness, it's mayhem, it's one of the most exciting years in digital camera releases EVER and I can see it…we are all going crazy and are filled with excitement for all of these new camera releases..yes my friends, G.A.S. is alive and well and damn, we don't even know what Leica is announcing this year yet! All I know is that when I get a hold of all of these new cameras (and yes, I am buying them all to test) I will be like a junkie getting his fix. But why is that? Why do we get excited about new cameras, new lenses, new equipment? One thing to know is that this "disease" is NOT just in our hobby. I see it in EVERY hobby.
G.A.S. or otherwise known as "Gear Acquisition Syndrome" is real and it is alive and well, more so than ever. From the mirrorless craze to the Leica love, we all want a camera that we can depend on, grow with and love but when we find it something new arrives and the cycle starts all over again. I guess websites such as this one do not help the situation but what can I say? I 'm just as much a gear head as many of you.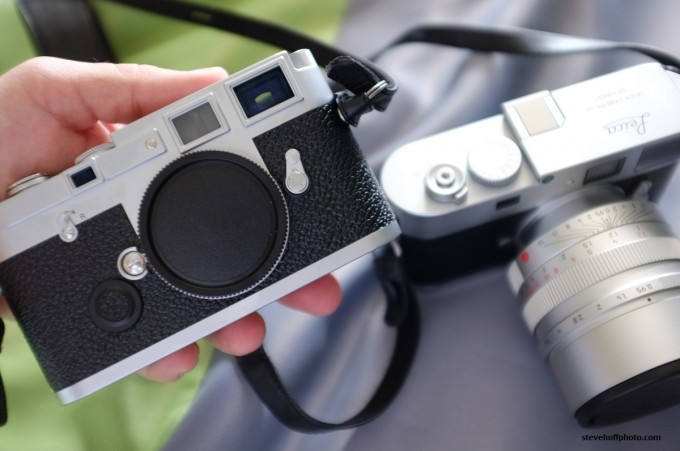 The manufacturers of these cameras know all about G.A.S. and they are not helping to cure us with the latest round of new cameras coming out in the next 30-60 days. Cameras appear  to be popping out of the woodwork and it is driving many of us MAD, including ME! The new Sony NEX-7 is JUST NOW starting to ship to the masses after a several month delay due to the flooding and just today I received my Zeiss 24 1.8 but still no body, but I expect that to arrive SOON. The Fuji X-Pro 1 is now moved up to a March 7th expected ship date by B&H Photo, which is coming QUICK. I had mine pre-ordered on day 1 so I hope to get it soon.
The Olympus OM-D is set for April but may come out a little sooner and with their new lenses including the new 75 1.8 with all metal construction, it appears the Olympus may be the hottest ticket yet for someone wanting a complete and mature system.
The new Olympus 75 1.8 all metal construction lens – WOW. Imagine this with the 12 and 45. Perfect trio! A fast 24mm,  90mm, and 150mm!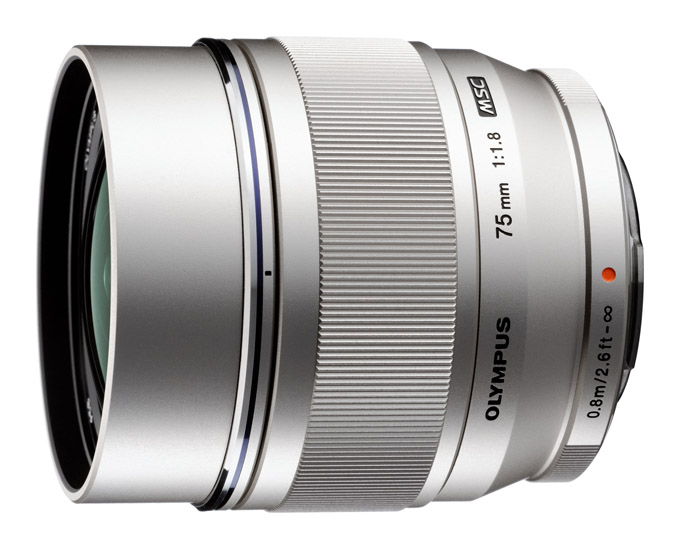 I am already starting to see the Olympus 45 1.8 selling out again from those who have pre-ordered the new E-M5. With a camera such as this and these new lenses, there will be little left to be desired in the M4/3 world. Add in lenses like the all metal "Leica-Like" Voigtlander 17 0.95 and 25 0.95 and wow. I have a feeling that this OM-D will be amazing as an overall system. As for those few who are comparing it to the Panasonic G3, don't. The only thing they have in common is the megapixel count and swivel screen. The Olympus adds weather seal, better design, more solid build, better controls, 5 Axis IS, faster almost double FPS, the fantastic Olympus JPEG colors, art filters, and the ability to add the optional grip. I'd take the Olympus in a nano second but this is where the G.A.S. is setting in. See, the G3 is a perfectly good, perfectly capable camera but the OM-D has that something…that one thing that is tugging at my heart that says "NO, YOU WANT ME!!!", and YES I DO.
Let us not forget then we have the black sheep of the new camera releases…the Pentax K01. In my opinion, I feel the Fuji will sell EXTREMELY well but may be buggy (just a guess), the Olympus will be their best M4/3 seller yet and the NEX-7 will of course do great as it has been doing (if Sony can get them out the door). The Pentax will most likely sell the least but maybe it will be the best of all in regards to image quality! We can never know until we get a hold of them, and get a hold of them ALL I will! My excuse is that I HAVE TO so I can let YOU GUYS know all about it! Besides, I write my reviews and sell what I do not need or can not keep at a minimal loss, all in the name of keeping all of you guys informed of my findings.
Oh, I almost DID forget – we also have the upcoming Nikon D800E, which I know will be a spectacular DSLR, if a DSLR is what you desire. B&H Photo is still taking pre-orders for the D800E and they say it should ship April 12th.
So hang in there everyone! New cameras, lenses, and reviews are coming soon! Lot's of exciting things heading our way and just think, we have not even heard Leica's announcement yet 🙂
As for whats coming up immediately for me and the site, I plan on re-visiting the NEX-7 as soon as mine arrives, soon. My review for the camera was ALL JPEGS because when I reviewed it months ago there was no real RAW support, and the Sony software was awful taking forever just to process one image. I am hoping to compare the RAW of the NEX-7 against all current comparable cameras, even the M9.
I also am adding to my SLR Magic T0.95 review by doing a head to head against the $1100 Voigtlander Nokton 1.1. This should be interesting! Also have a new bag review on the way and much more so keep checking back here every day!
So see how I started this article out talking about G.A.S. and it has now ended up probably giving all of you guys even MORE OF IT. Sorry!