Three Approaches to Shooting a Classic Screwmount Leica by Khoa Tran
See Khoa's Flickr HERE
Before the introduction of their famous M-system of cameras and lenses in the 1950s, Leica (then Ernst Leitz DRP) produced a rangefinder system now known as the Leica threadmount, screwmount, or, simply "Barnack" cameras, after their inventor, Oskar Barnack, who developed the original Leica camera in the 20s and was one of the pioneers of 35mm photography.
Henri Cartier-Bresson developed his famous street photography style with one, and the mount was adopted by Canon, the Soviet Union camera makers, and a whole host of others. Though the youngest Leica screwmount cameras are now at least sixty years old, they remain plentiful and are inexpensive, relative to the more sought-after M-series cameras and lenses.
[photo: Leica IIIc with Summitar 5cm f/2, shot with a Nikon Coolpix P6000]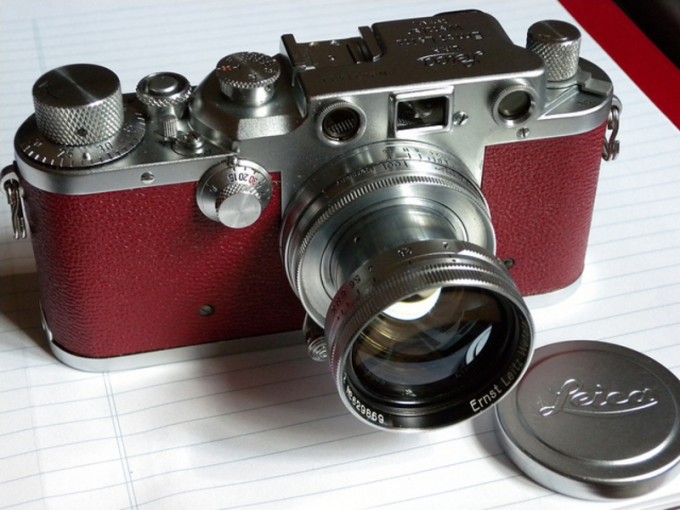 These cameras are steeped in history and romance. My own Leica IIIc was made in 1946, in allied occupied West Germany. It's quite an understatement that the world was different then: the world powers had been rearranged, and the post-war boom in the first world was just getting into swing. Many lives had been lost, and many more would begin anew. I also have a Leitz 3.5cm Elmar lens, which, according to a serial number lookup, dates to 1939. One can only imagine what this lens has lived through. At the same time, a Barnack camera is cold, and practical, though in no way inelegant and un-beautiful. The top plate of the camera is reminiscent of the funnels and superstructure of an early 20th century dreadnought battleship. Made of nickel, steel, brass, and chrome, the camera is solid.There is no plastic of which to speak. The best description I've read is from Stephen Gandy, who says that these cameras are like "mechanical jewels."
Shooting a Barnack camera isn't incredibly difficult, but does require quite a few more steps than with modern cameras. First, there's no film advance lever, but you have to use a comparatively slow knob to advance the film and cock the shutter. Secondly, you can only change the shutter speed once the film has been wound and the shutter cocked. Thirdly, the rangefinder and viewfinder are in separate windows. You have to focus first, then flick your eye over to the viewfinder to compose. Lastly, there is no hinged back to the camera, and the film, which you need to trim to fit beforehand, must be loaded from the bottom. Imagine being a photojournalist being shot at, while you're trying to load your camera…
So I've thought about things, and have come up with a few ways of look at shooting with a screwmount Barnack Leica.
i) As a Point-and-Shoot Camera
I think, really, if Cartier-Bresson were alive today, he'd shoot with a camera phone or some sort of digital compact. He valued composition and rhythm and timing over technical image quality. His oft-underexposed, and ever-so-slightly-out-of-focus shots never killed anyone, and have become regarded as classics. So one way to get around the camera's slow operation is to preset your focus and pre-expose for a given shooting condition. The adage "f/8 and be there" and the "Sunny 16" rules work very well if you are willing to give up a tiny bit of pixel-peeping bragging rights, and if you accept that you can, with most negative films today, get two stops over and one stop under of exposure latitude at the expense of some dynamic range.
[photo: la rue du st-sacrement, Leica IIIc and Summitar 5cm f/2 on Ilford FP4+, developed in Caffenol C-M]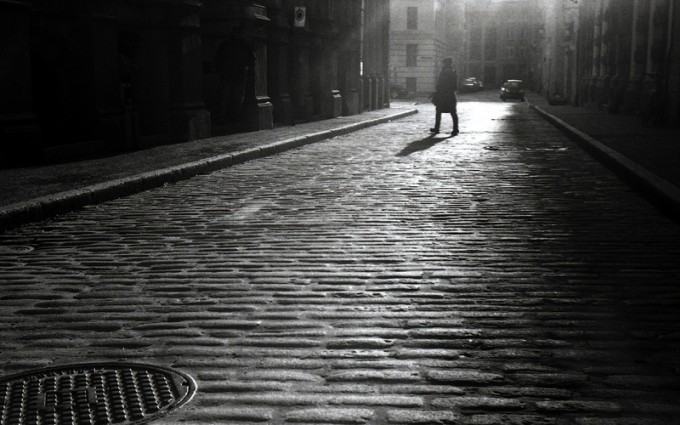 [photo: pass me by, Leica IIIc and Summitar 5cm f/2 on Fuji Neopan 400, developed in Caffenol C-M + table salt]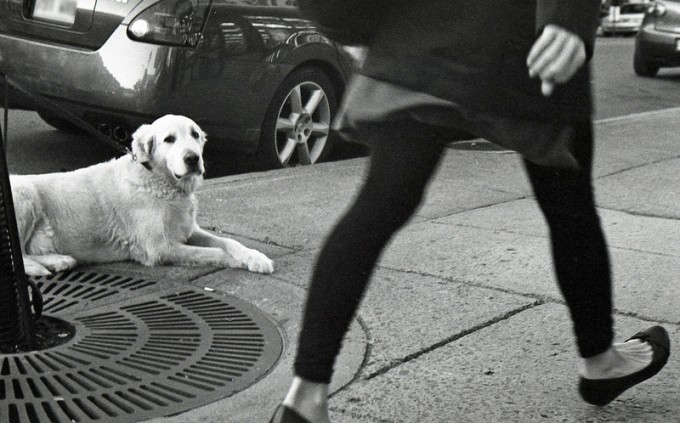 [photo: jean-talon, Leica IIIc and Summitar 5cm f/2 on Kodak Tri-X, developed in Caffenol C-L semi-stand]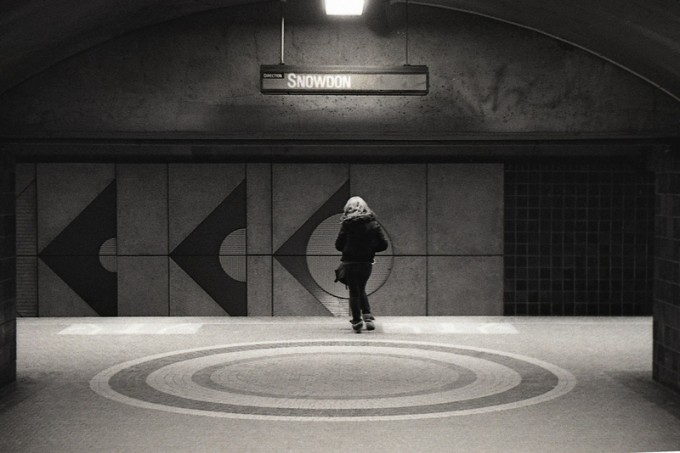 ii) As a way to develop one's "photographic skills"
A Barnack camera has no light meter, like most M-cameras, but is also significantly slower to operate for the reasons mentioned earlier. However, one can also look at it as: "if I can keep up with a moving subject whilst focusing wide-open, or learn to shoot slide film (which has basically no exposure latitude) without a light meter, those might be some worthwhile skills to apply elsewhere to "modern" photographic equipment." Sure, you can look at it as being able to do arithmetic without a calculator. It's not essential, but damned useful.
[photo: pour, Summitar 5cm f/2 on Arista Premium (aka Kodak Tri-X), developed in Ilfosol-3]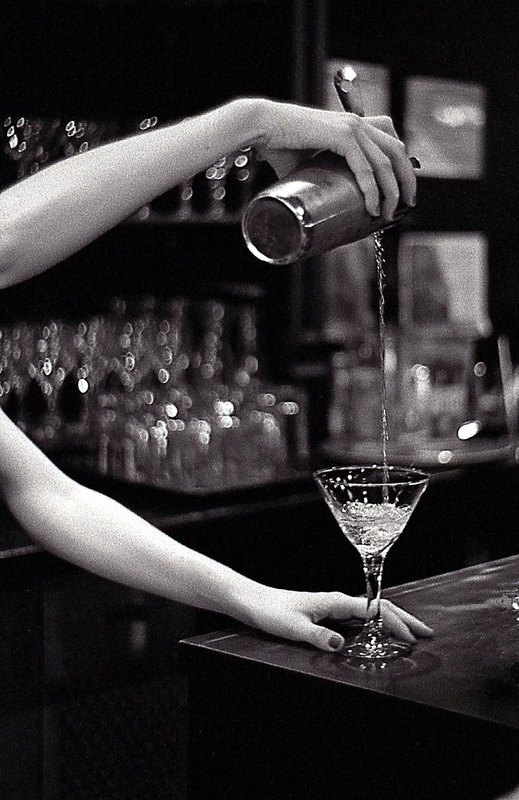 [photo: au coin de mill et riverside, Summitar 5cm f/2 on Fuji Sensia 100]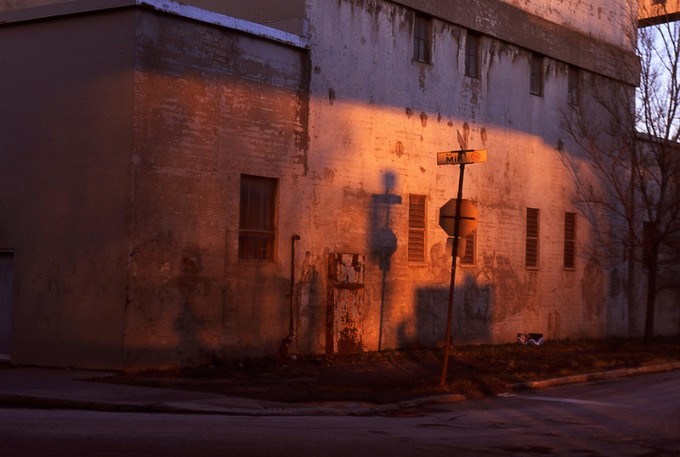 [photo: the droughte of march hath perced to the roote, Elmar 9cm f/4, Fuji Sensia 200]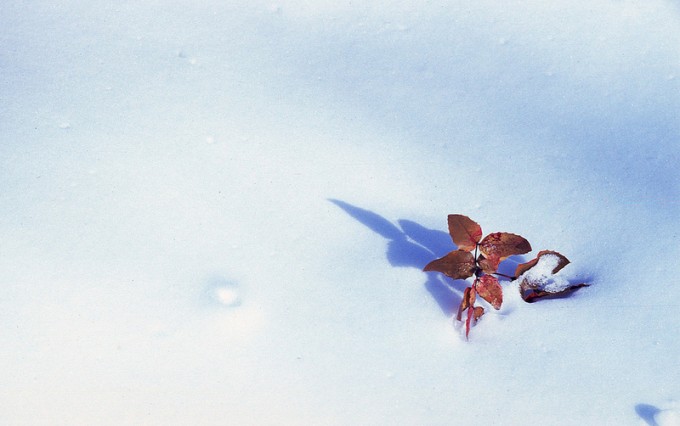 iii) As a portrait and people-shooting camera
With the usual considerations for parallax on a rangefinder camera, a Barnack Leica can be a wonderful portrait camera. The lenses from that era may not be as pin-sharp as modern equivalents, but their signature (in addition to whatever "flaws" may have been picked up over the years) and rendition can be very special, and unlike anything made today. You might also get a positive reaction from your subject, using such an unusual camera, and this can only be a good thing in establishing a rapport and connection with him or her.
[photo: "m", Summitar 5cm f/2 on Kodak Tri-X, pushed to ISO2500 or so in Caffenol C-L semi-stand]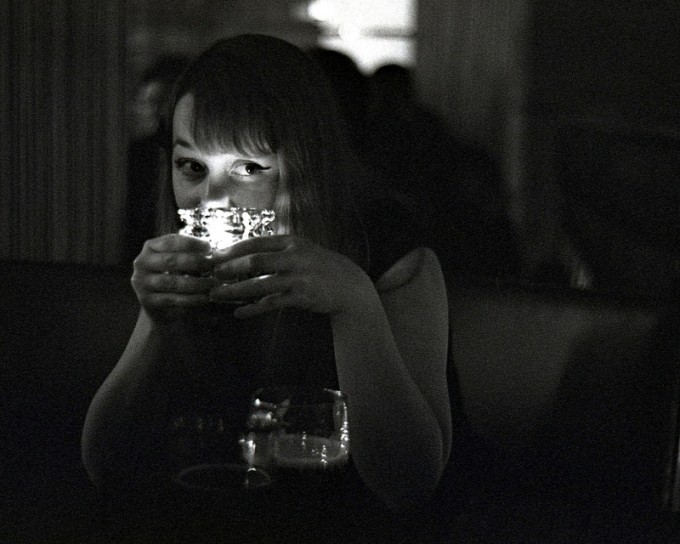 [photo: "tessa," Jupiter-8 5cm f/2 on Kodak Tri-X, pushed to ISO800-1250 in Caffenol C-L semi-stand]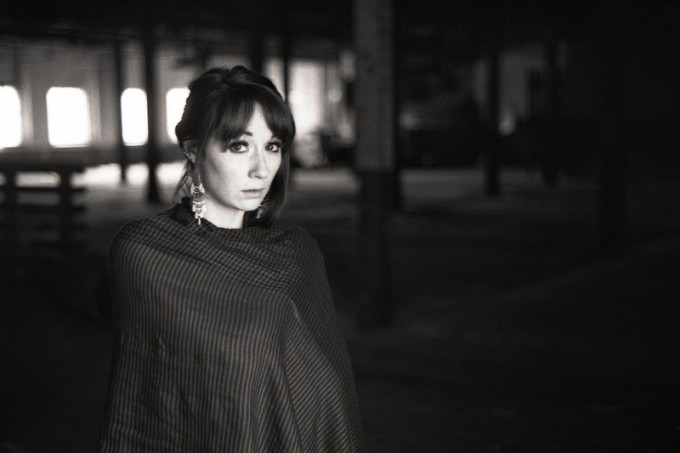 [photo: "safe," Summitar 5cm f/2 on Kodak Portra 400]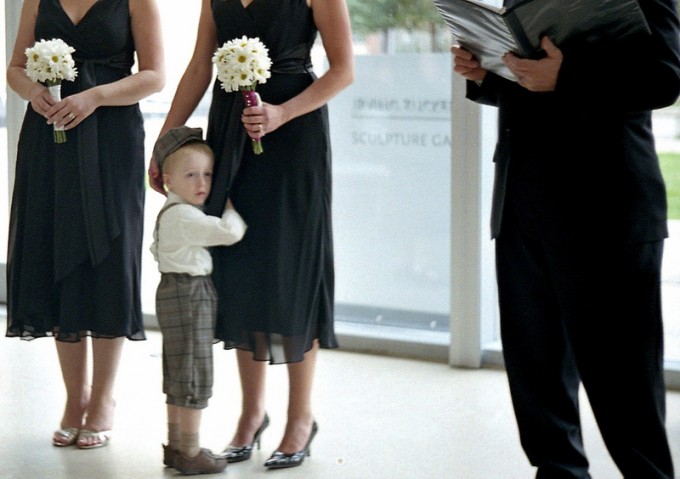 Any classic camera, well cared-for is a thing of beauty. In the case of my IIIc (literally, in the EverReady case), I found part of the box of what must have been the last roll of film shot by the previous owner of the camera. It was a Kodak colour film of some sort, ISO64. Was it Kodachrome? Was he or she the original owner? Has this camera lived a relatively uneventful life, or what, really, has it seen in its 66 years of existence? Thinking about all of this makes me feel less like a camera-owner, but more of a steward. This camera might belong in a museum or a collection, but I can still use it to make images that are satisfying and beautiful (to me, at least!). As long as film is still available, it might even outlast me; could anyone make this claim of any modern digital camera?