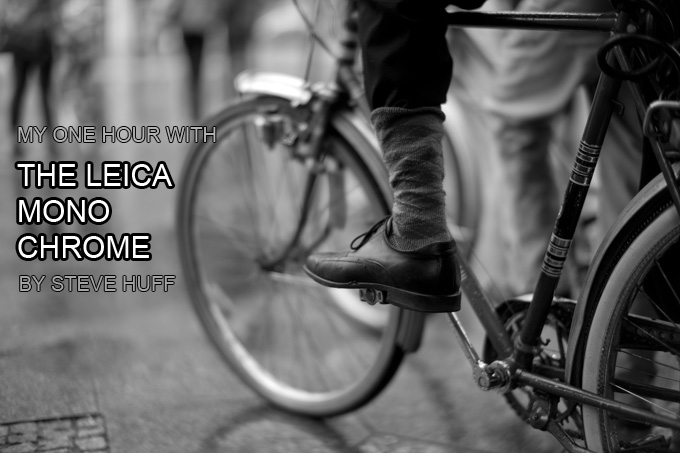 My one hour  with the new Leica Monochrome by Steve Huff
Hello and here I am once again writing from my hotel room in Berlin. I just ordered room service as it is pouring rain outside and I just returned from an hour long walk Sean Reid who e-mailed me this afternoon asking if I would like to use the M Monochrome that he has with him since I did not get a chance to shoot one at all from Leica. Very cool of him. He did already post a review of the M Monochrome and the X2 at his subscription site if you would like to check it out. So I thank Sean for letting me use the camera for an hour or so. Without that, I would not even have been able to really check it out at all.
1st, MY thoughts on this Leica event and how I would have done it differently
I have to first thank Leica for inviting me to this event. I was invited to the 09/09/09 event but could not make it out that time but I always said that when they announce their next set of cameras, I AM THERE! So I was excited to be here and enjoy the whole "Leica-ness" of it all. As we all knew from the rumors there was a dedicated  black & white camera coming from Leica and possibly an X2. Both of these things were indeed true.
No WiFi at the event
When I arrived to the event I walked in and was asked for my invitation (glad I didn't forget it)! After handing it over I entered the building and noticed that there were MANY people there. It was a packed house, full of suits, dresses, and a few people I recognized. After talking with a few of the Leica people I made my way to the stage area and had a seat. I pulled out my laptop as I assumed there would be wifi there for the bloggers and press that were in attendance. NOPE.
If this were MY event, I would have wifi setup. No questions about it. The fact is there were many of the big players here and it would seem that Leica would want the press and live coverage. I was all set to do live blogging and was disappointed to find out that would not be possible. Sure I could have paid for some sort of card but I was told there would be wireless there so I didn't.
No cameras to try out at the event
If this were my event, or if I were in charge of it I would have made sure to have a few cameras to pass around to the blogger guys/girls. The thing Leica wants and needs is coverage of these new cameras. I would have handed out one to every major blogging person and said "use it for the day tomorrow". That would have been great. We would have all been able to shoot with it, evaluate it and write about it. But no cameras were to be found. I was able to stare at them through a glass case though and did eventually get to fire off 4 shots with Jonathan Slacks camera he has been testing. I shot 4 shots only because I wanted to take a quick look and Jono kindly handed over the camera. (Thanks Jono, his photos from the Monochrom can be seen here)!
No real WOW factor
I hate to say it as I love Leica and the guys that work there but I have to say the event was a bit on the dull and lackluster side. Sure there were drinks, food and people to mingle with but the overall presentations were lacking. Not a big deal but I remember a few occasions yawning as it dragged on and on it seems. We were all there for the announcements and the way they were announced was also a bit on the dull side.
IS Leica HIGH?
OK. I have to mention it. $7200 for a Leica 50 Summicron ASPH APO. I have to admit…when I heard that I was like.."MAN OH MAN..I AM DONE WITH LEICA"! I thought it was ridiculous and borderline insanity to price the new lens like that. I mean, a SUMMICRON for more than the legendary 50 Summilux? Really? We all know how amazing Leica glass is. That is their main claim to fame. The GLASS! But pricing the new lens at $7200 US is really alienating 75% of Leicas new users.
I know for a fact there have been thousands of you who read this site, who are NOT rich, who went out and bought an M9 even though they really could not justify or afford it. Many of us, myself included, stretched our budgets to be able to purchase the camera and one or two lenses max. Why? Because while we may not have all of the money in the world, we have passion and we want to shoot with what our heart tells us to shoot with. For me, it's usually Leica.
There were so many new Leica users over the past three years and Leica has been enjoying this success. When they release a lens for $7200 and it is a 50 Summicron ASPH APO..well, I am afraid they just went and priced MANY of us out of the market, which may be what they want.
I know for a fact I will never ever buy the new lens, no matter how good it is. Why? Because the 50 Summilux ASPH is astounding, and cheaper. The old 50 Summicron may have some character flaws to some, but you can buy them used pretty cheap. $7200 to gain some sharpness and micro-contrast?
On the other hand I have a feeling they need lenses like this for their M10 which I think is coming at Photokina. I think the sensor in the M10 will be so high res and so capable of crazy detail that they needed a new lens to showcase it. I also have a feeling many changes are coming with the M10. I have no inside info, Leica tells me nothing… but my crystal ball thinks so.
I get releasing a new lens like this for those that want absolute perfection and beauty. Those who can afford it, and there are many, will buy the lens. I just do not see them selling them in any kind of mass quantity, which again, is probably what they want.
I happen to know the lens is amazingly beautiful in its design, size, and rendering. The samples I have seen from it blew me away. I am just disappointed in the price point as they knocked so many out of the game here.
But I assume they know what they are doing and maybe they just want to go after a specific market for their new cameras and lenses. Either way, I can not deny the fact that the new Monochrome M and the new 50 are gorgeous and this lens may be the best lens they have ever made. I will give them that for sure. I would love to do  full review of it using this new Monochrome so maybe one day I will get to try it out and let you guys know how it is. 🙂
My one hour with the Leica Monochrome
So as I started this article writing about how I finally managed to spend an hour with the new Leica Monochrome camera I will now talk a little about this camera and my 1st impressions after spending just under an hour with it. The images you see embedded here were all shot with the Monochrome and the SLR Magic 50 T0.95 Hyperprime lens.  Click on any image for a larger view.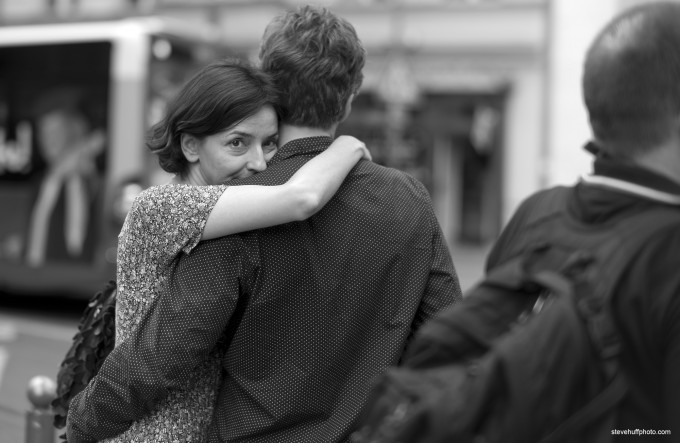 So it was raining, it was grey and it was all kinds of dreary but I headed out for an hour with the new Leica Monochrome in Berlin, which is a beautiful gorgeous place to shoot. The people also seem friendly as no one had an issue with me taking their images. Had a great time for that one hour for sure!
It's just like shooting an M9
The Monochrome is just like shooting an M9 or M9-P except you have no color available. It's all black and white. Monochrome (that sounds cooler). You can read the techie reviews for the details on the sensor but basically, in real world terminology this sensor will yield better dynamic range and high ISO capabilities over the M9 or M9-P.
If I can be honest, I am strangely attracted to this camera even though it is priced at $8000, the same cost as a Leica M9-P. I remember years ago people on various forums were asking for a dedicated B&W sensor Leica M camera. It made sense right? Leica has always been known for classic B&W photography. So many of us shoot B&W with our M cameras or even shooting B&W film. So why not a dedicated B&W sensor camera? With the Monochrome you get better high ISO and beautiful B&W capabilities.
I know that as soon as I knew this camera was coming, I wanted one. I even came up with an idea to travel for a few weeks and shoot only B&W. Do a huge project. Take my time. Just me and the camera as one. Ahhh, sounds so good huh?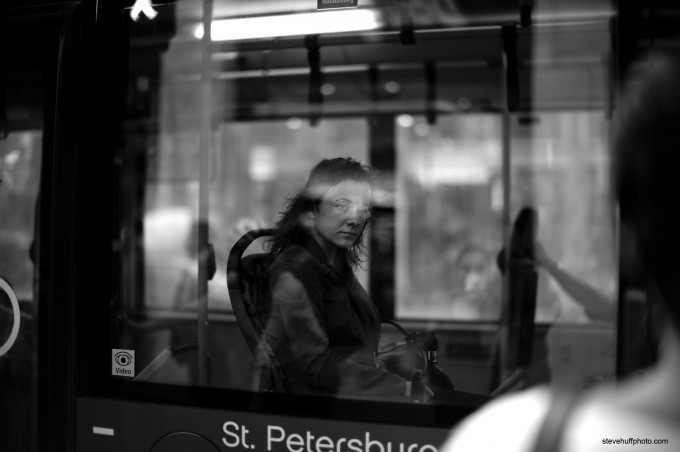 It's true. B&W has a way of tugging at your soul, your heart, your brain. It's simple. It's basic. It's real. No, it's not real as in what we see with our eyes but for some reason when I view classic B&W images I can see deeper into the image. It has more emotion and soul. I LOVE B&W. The problem has always been that traditional digital cameras usually sucked with Monochrome imaging. Sure we can use plug ins like Silver Efex Pro or Alien Skin but imagine a simple camera we could have that just allowed us to be pure. To be MONO. Yep, this new Leica allows us to do that and gives us superb IQ, great sharpness, and the ability to capture that real emotion that so many of us love to see.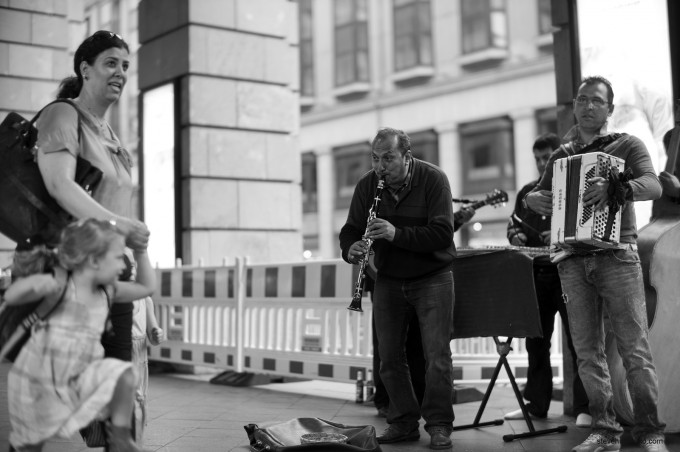 Shooting B&W takes me back to the time when I had my M6 or M7 around my neck with a roll of Tri-X loaded. For some reason that camera inspired me to get out and capture people on the street. I lost my fears and was motivated to shoot. Holding that Leica Monochrome in my hand, knowing its potential, well, that was enough to motivate me and get me excited to shoot today. It's a funny thing these Leica cameras. They almost are like some alien life form that sucks you into wanting to shoot. Always happens with an M around my neck.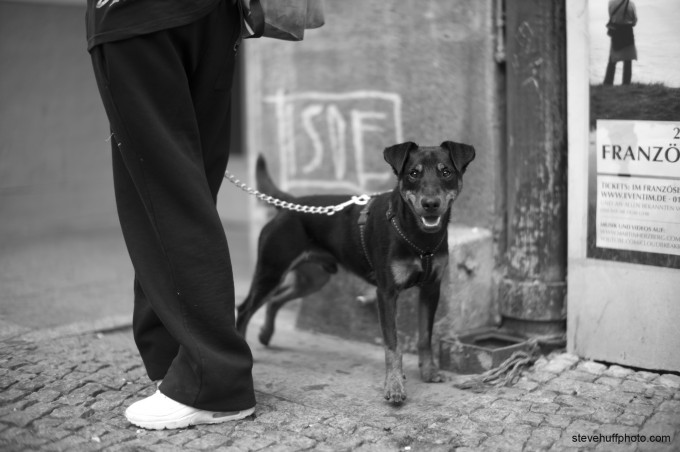 I walked and I shot and shot and shot, maybe about 75 images total. Not too many really and I knew that I would not get any great shots or amazing artistic images but I knew that shooting this camera for even an hour would let me judge it's capabilities. Again, it is the same body and menu as an M9 or M9-P with a couple of minor things added. So if you have shot an M before, you will feel right at home shooting the Monochrome. In a way, reviewing this camera is easy as it is only about the images, the tonality and the high ISO performance. Notice in the title image how many tones you can see in the sock. Gorgeous.
$8000!
When I found out this body was $8000 I immediately said "WHAT"??? I mean, many will see this as a crippled M9! No color? Well, those are the people who either are not really into B&W photography or just do not get what this camera is all about. I know for a fact that I can not afford $8000 for this camera, but maybe if I scrimp and save and save some more than maybe I would be able to swing it, though I'd have to sell my M9-P to do so. I am NOT a rich guy 🙂 Yes, this blog gets loads of traffic but that also means much higher costs to run it.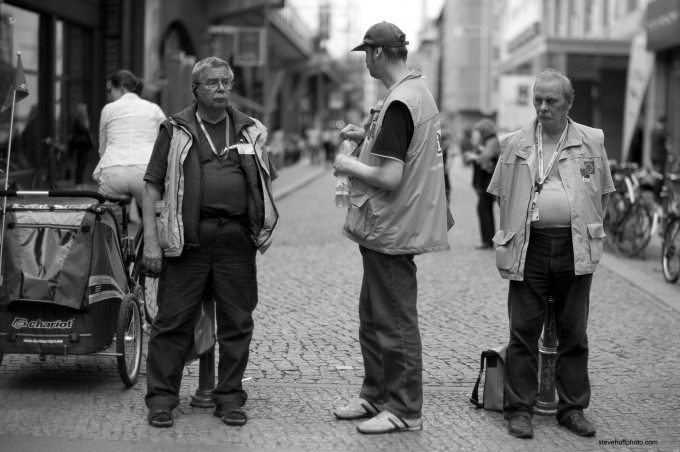 So after my one hour with this lovely camera I asked myself…"would I sell my M9-P to buy an Monochrome"? Well, I wouldn't want to… but yes I would. Because after viewing my sample images I do see a difference between this output and what comes out of an M9 with conversions. Yes, $8000 is INSANE and much to expensive (it really is) but damn Leica, you always have a way to get to my heart and soul, and I feel that the Leica Monochrome, even at $8000, will eventually become a classic due to its simplicity, design, feel, use, and beautiful output. I do not think they will have a problem selling this one though I also do not think they will sell as many as they did the M9.
When I get more time with this camera I plan on spending MUCH more  time testing it with landscapes, studio portraits, and more street photography as well as some travel stuff. So c'mon Leica, send me one along with the new X2 so I can get started! 🙂
A few more samples during my one hour with the camera…exif is all embedded. I hope you enjoyed  this quick one hour walk with me 🙂 Also, I have to say that this SLR Magic 50mm t/0.95 Hyperprime is GORGEOUS. Be sure and read all about it HERE. (UPDATE: Funny how there have been NO MORE reports of lens failures of this lens after  the 1-2 who went on the attack? Yep my friends this was a Leica calculated attack on a lens they were afraid of (I know because someone high up told me). I know of many who still own and shoot this lens without issue in focus or build and they all call it a masterpiece in image quality and build. Remember, I had an $11k Noctilux fall apart TWICE while using it professionally. Never did the SLR Magic do this. Think about it for a few…)
BTW, you can now pre order the M Monochrome for $7995 at the following sites:
B&H Photo – M Monochrome Pre-Order, 50 Summicron ASPH APO Pre-Order, Leica X2 Pre-order
PopFlash Photo – they are all on the main page!
Ken Hansen has a list going as well – E-Mail him HERE – he will ship worldwide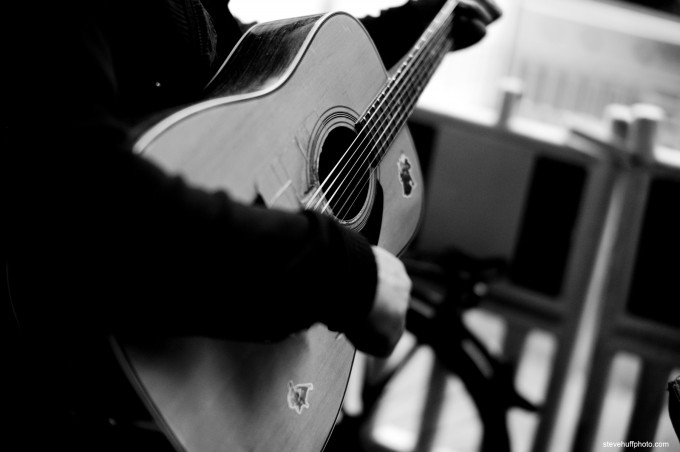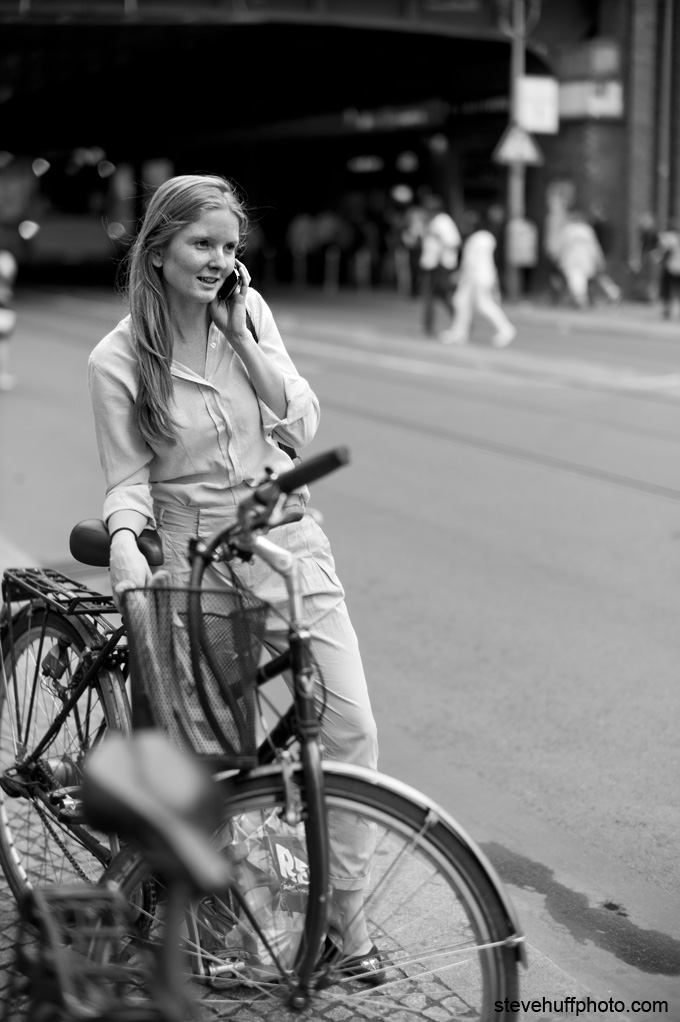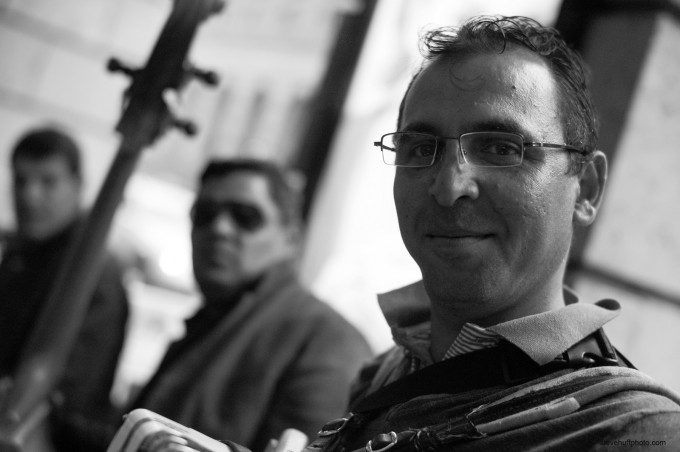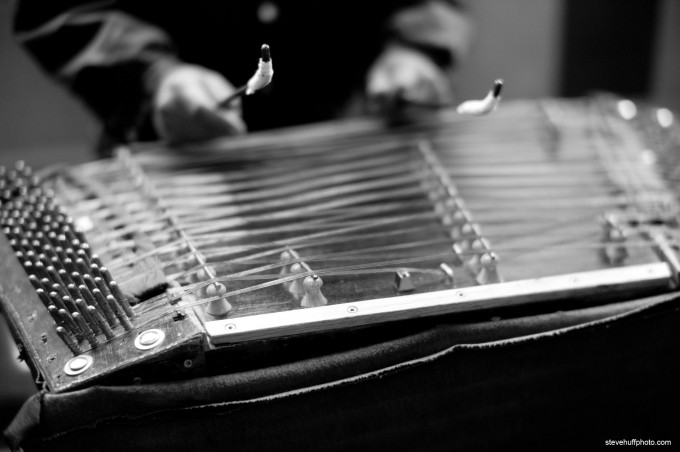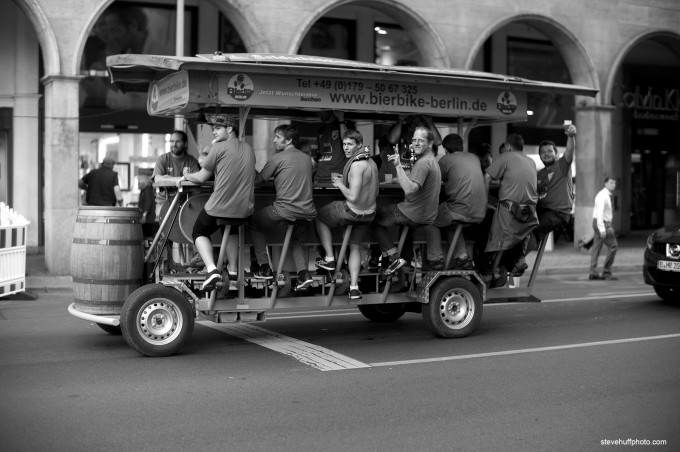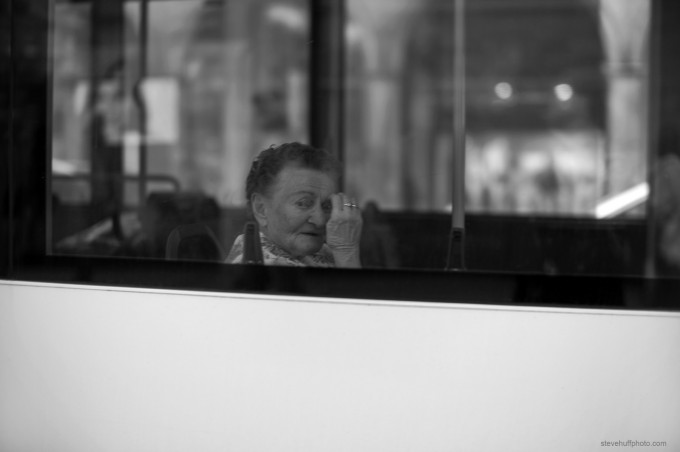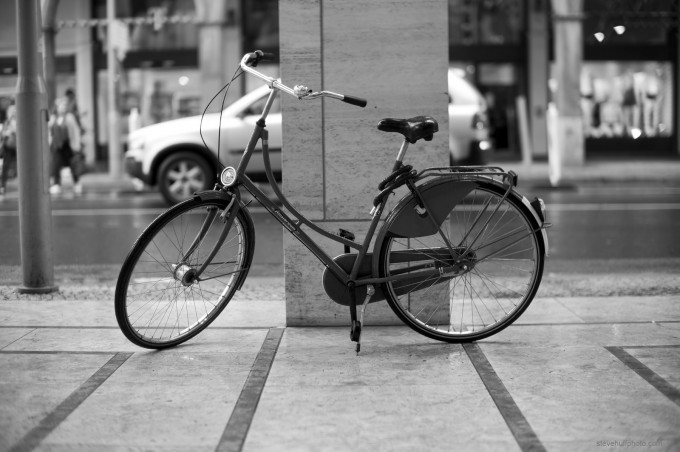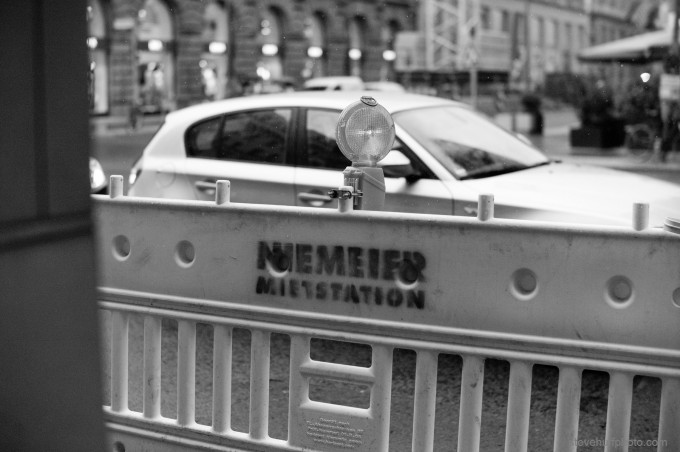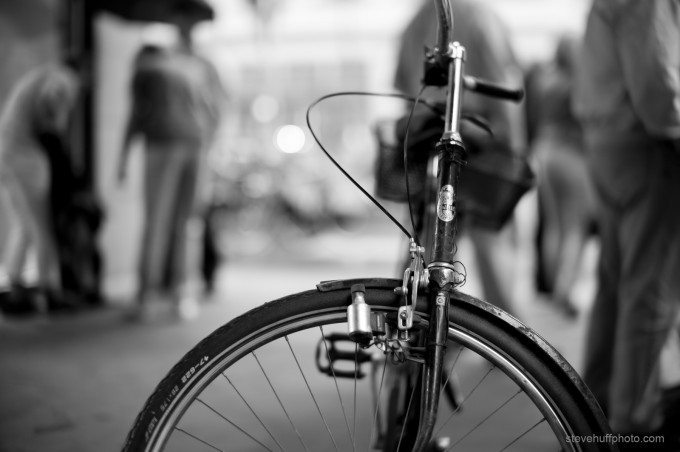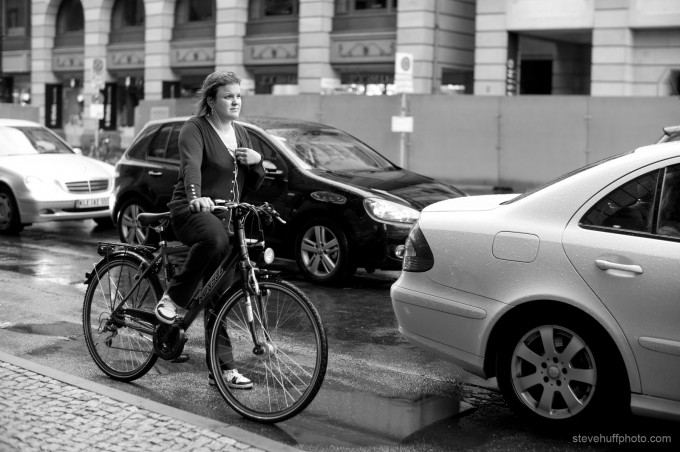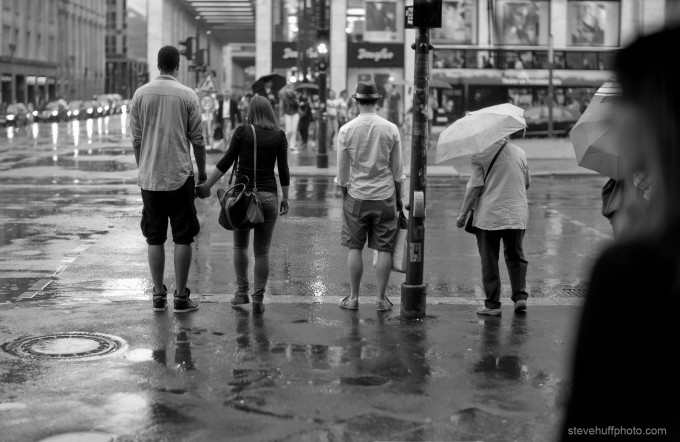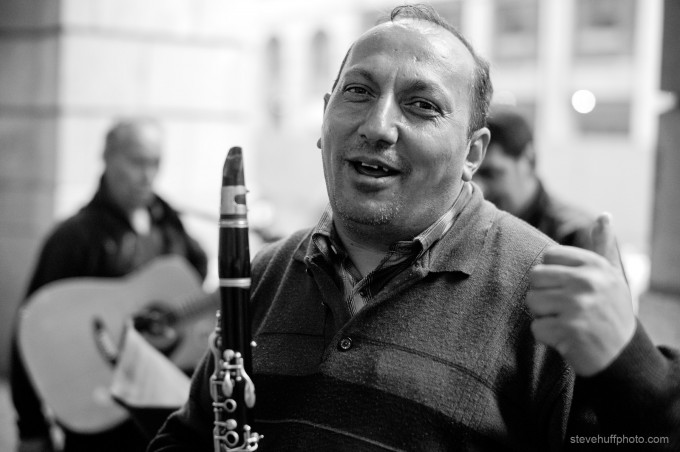 and a higher ISO with crop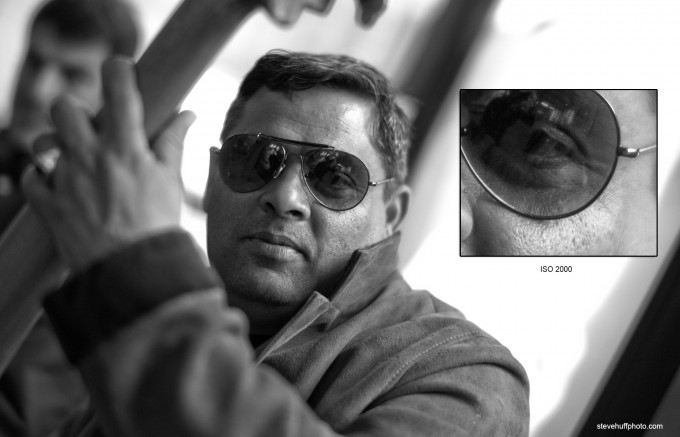 and an ISO 10,000 – yes, it's got grain