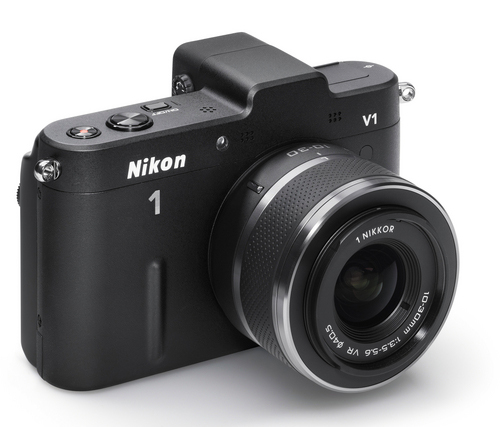 Nikon V1 Discounted to $596 with 10-30 Zoom. V2 on the way in September…
So count the Nikon V2 another new camera being announced next month at Photokina. I just hope it is more of an upgrade than the new J1.2 (well, it is really called a J2 but man, it is the same everything as the J1..almost). I am hoping Nikon comes out with a V2 with a sensor similar to what is in the Sony RX100 because that sensor ROCKS and is the same size and format as the 1 series sensor. This sensor and a couple of new fast lenses would take the 1 series from Nikon to the next level I think. BUT they need the glass!!
In any case the V1 is now priced at about where most thought it should have been from the get go (according to those who bashed it out of the gate), at around $596 for the camera and kit lens. This is a great buy as the V1 is still a FANTASTIC camera that is highly capable of shooting whatever it is you need (as long as it is not creamy dreamy shallow DOF). B&H Photo has it in stock in BLACK or WHITE.
If you want to see what this camera can do in capable hands, check out this post. It is a must see and read for anyone thinking of or who already own this camera.
My wish list for a V2: Better lenses to go with it, as in…faster aperture lenses, Sony RX100 sensor, do away with the gimmick modes, make the EVF on instant so we do not miss shots while waiting for it to power on and keep the phase/contrast detect focus modes and snappy speed.
I expect a V2 to come in at much more than the $596 the V1 is costing right now so if you have been waiting for a deal now is the time 🙂 Enjoy!