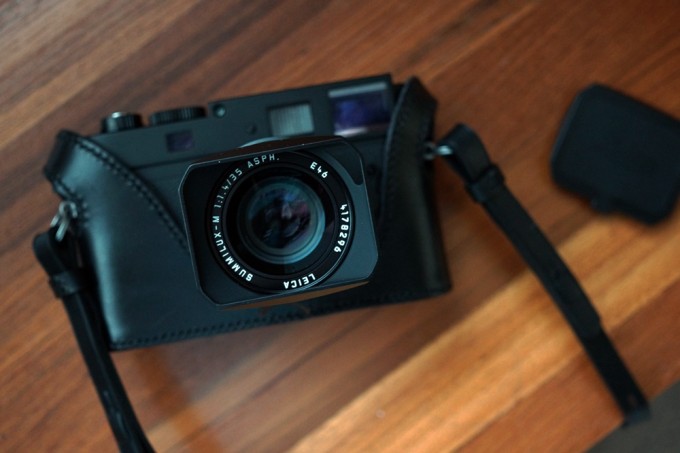 The Leica Monochrom is IN STOCK
The Leica Monochrom is a special camera, plain and simple. It is the only camera in the world that is dedicated to B&W photography. Simplicity, Beauty and that CCD sensor that resolves with insane detail and medium format like qualities. Much has been written about the camera here on this site in my own reviews and others who have written about it (see Leica reviews here). There are many passionate users of this camera who love it to death and see it as a "desert island" camera. Most who own it never want to lose it. With that said, it is $7995 and in today's world that is a ton of cash to lay out for a camera that only shoots B&W. But if that is what you are all about, the MM is fantastic. A work of art really. While the new M can do convincing B&W, it can not resolve the detail of the MM nor can it give you the same tonality or "look".
It is a controversial camera but I think most agree it is a wonderful tool, perhaps Leica's best digital camera ever.
The good news is that I found out today that many dealers received new batches of the MM and they are in stock at the links below 🙂 All of them are site supporters so I help support them when I can!
Ken Hansen – Email him at khpny19@aol.com
PopFlash.com – He has two, even a used "like new' one at a discount
The Pro Shop – They have them as well. Website here or you can call them at 561-253-2606
Dale Photo – Dale has one HERE
some of my fave Mono shots. New ones coming soon 🙂