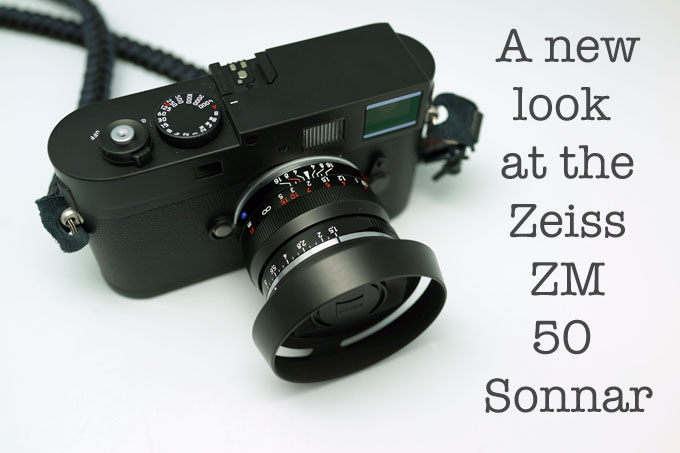 A new look at the Zeiss 50mm C Sonnar T 1.5 Lens
By Steve Huff
Note: all images in this post were shot with the Zeiss Sonnar 1.5 ZM lens and the Leica M 240 except one image with the Monochrom (which was noted). You can click them for larger versions. 
A Beautiful Old Friend
It was 4-5 years ago when I wrote a review on the Zeiss Sonnar 1.5 Lens, the current model that is still sold by Zeiss for $1200. I originally tested it on the Leica M8 and LOVED it. That old review was hosted on my original website but has since been lost..gone..kaput. So no more old review of the Zeiss Sonnar.
But there's no need to fear! A review refresher is here! With the new Leica M I have been testing out all kinds of lenses, mainly the 50mm focal length from Leica and Zeiss and I have to say these Zeiss lenses are really beautiful. I recently fell in love with the 50 Planar for its low price and unique signature but remembered the Sonnar from the old M8 days and when I tested it briefly on the Monochrom. The Sonnar is so much different from the Zeiss Planar or Leica Summicron or Leica Summilux that it is worth checking out if you want to make your shots a bit more interesting..or classic..or beautiful. 🙂
I always embrace "different" 🙂
The Dynamic Range of the M 240 is superb and mates well with the Sonnar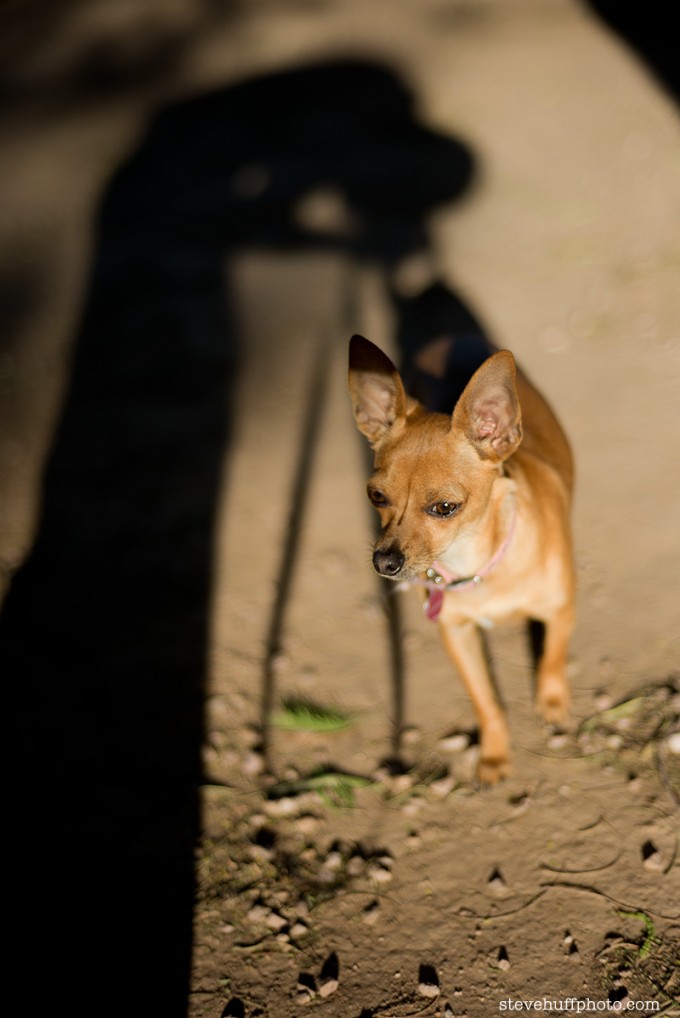 The Zeiss Sonnar is an old 1930's design (designed in 1929 by Dr. Ludwig Bertele) and this lens as it is sold today uses the same optical formula as the 1934 version but with new modern coatings for enhanced contrast. This modern version of the classic lens does indeed have the classic look but it also has the Zeiss colors and 3D pop to go along with it, which can get addicting because when you go back to Leica glass it is just not there. Leica renders the image in a much different way, technically better but different colors, bokeh, sharpness, etc. There is a Leica look and a Zeiss look. Each look has their share of fans.
Beautiful Fast
It has a 1.5 aperture for shallow depth of field and is beautifully built as well as sexy to look at. Some of the greatest shots by the masters were shot with Sonnar 50mm designs and this design is just as capable today as it was back then. In a day of modern aspherical and APO lenses things can sometimes start to look too perfect, too clinical and too sharp. By going out on a walk with a lens like the Sonnar you will be guaranteed to come back with shots that look much different and unique to what you would get with your normal 50mm lens.
Nice Zeiss color…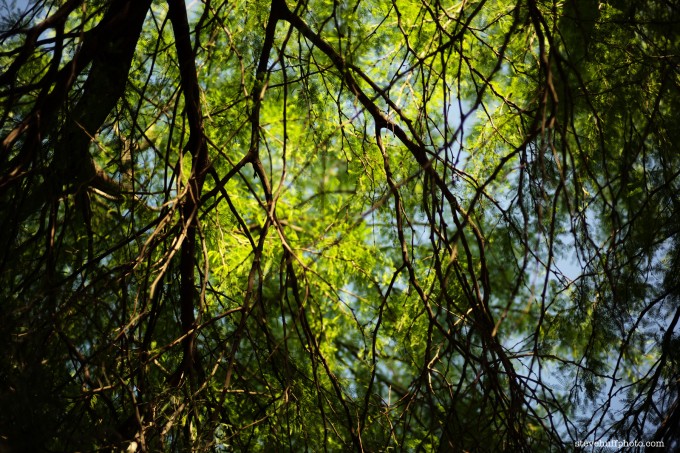 Just a few days ago I revisited the 50 Zeiss Planar, which I adored but even that lens will render a more perfect scene then the Zeiss Sonnar. I argued that it may be wise to own BOTH the Planar and the Sonnar. This way, you get your sharper more perfect look as well as your classic bokeh filled look for just about $2000, or $300 less than a Leica Summicron lens alone 🙂 It's a win/win.
At $1200 it seems the Sonnar is not cheap but when compared to Leica glass, it is much less expensive in some cases. For example, the Leica Summilux 1.4 comes in at $4000 and yes, the Summilux is the mother of all fast 50's when it comes to the combo of speed, size, beauty and build. It's just about the most perfect 50mm lens in existence because it does everything right and never lets you down. The Sonnar is much different because images coming from the Sonnar will not look like what you get from the Summilux ASPH. They will not be perfect, nor modern looking nor will they have the Leica feel.
Part of the beauty of the Sonnar is the flaws and the character that comes along with it. Also, the challenge of shooting it on a digital M body.
Both of these are wide open at 1.5, converted to B&W using Alien Skin Exposure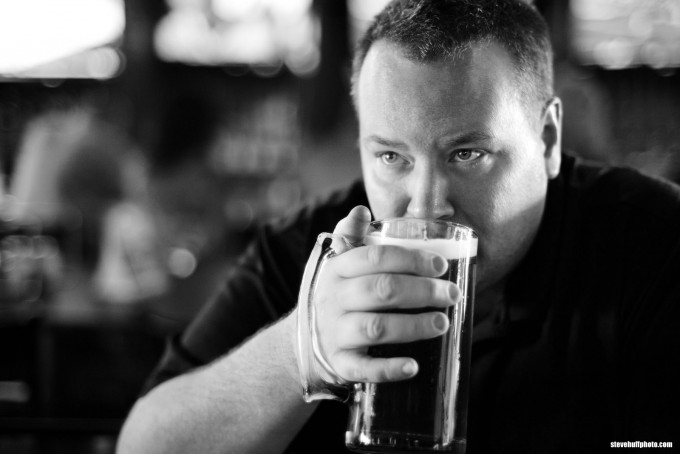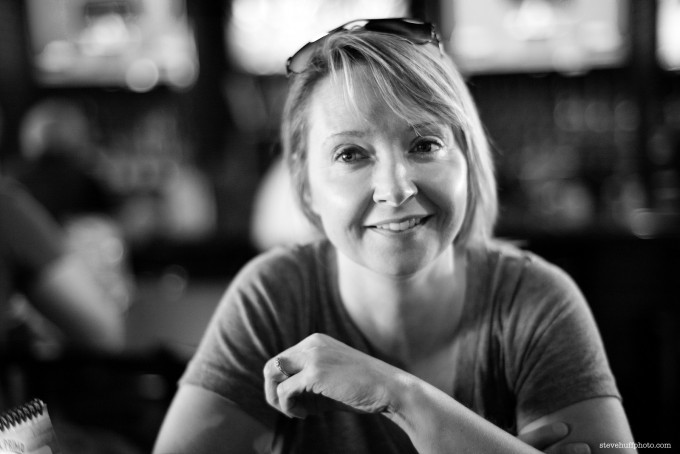 BEWARE!
It's true. This is a lens you will either love or hate! It just so happens to be very challenging to use and there has been controversy surrounding it since its release. When it was released, some users thought it was a very soft lens wide open and there were statements about it being so soft it appeared dreamy. That could not be further from the truth. This lens is pretty damn sharp wide open but the key is to get the focus right, and using a rangefinder makes it tough because this lens is usually calibrated for use at f/2.8 which means focusing with your rangefinder at 1.5 will not be accurate and will result in a soft "dreamy" look. It is called "Focus Shift". Keep in mind that this only affects rangefinder cameras and using the rangefinder focusing patch. If you use this lens on a mirrorless system with live view you will not experience focus shift. 
There are simple ways around this issue if you want accurate focus every time at 1.5 though, and if you like the character of the lens it is worth it to put a few minutes into figuring it out.
If you have a Zeiss sonnar set and optimized for f/2.8, it will take you a few minutes to learn how to use it at f/1.5 to be reliable, just as I have when taking the images you see here. These were all mostly shot at 1.5 and captured in one shot using the Rangefinder of the Leica M 240, not live view. They are all in focus where I intended the camera to focus.
The newest copy I have here came from B&H Photo and it appears to me that it is optimized more for f/2 than 1.5 or 2.8 because I can focus in the RF at 1.5 and get a sharp result but if I turn the focus ring a hair clockwise after I line up the RF patch I get super sharp results as you can see in the shot below: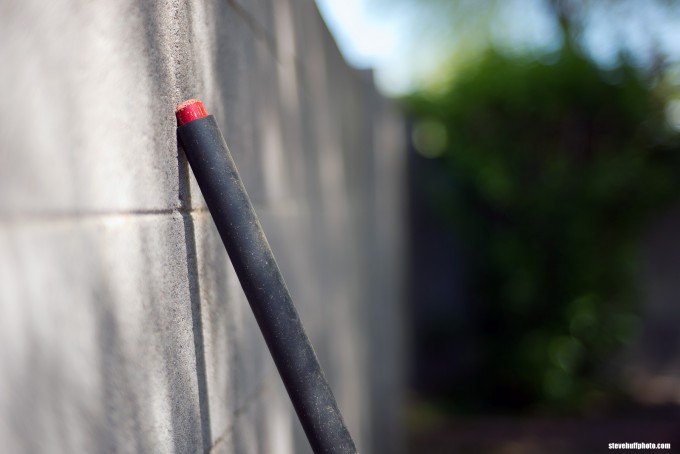 In other words, this copy of the lens is sharp wide open when focusing normally but can get REALLy sharp wide open with one little trick. I basically shot this scene above as a test for 6-7 shots and figured out where my perfect focus was when using the rangefinder, which as stated, was a hair to the right after I lined up the patch. What I mean by this is when I focus normally the shot is a teeny bit soft due to focus shift. If I move the focus barrel a teeny bit more to the right after focusing I will get real spot on focus. If I do this every time I will nail focus every time.
Still, paying $1200 for a lens you have to work with to focus accurately may not be everyone's cup of tea, but it can be worth it because this is one of those lenses some call an "Artists Lens". The look it gives is unique and super classic. Much like the Noctilux has its own gorgeous signature, the Sonnar has one as well. If it is Bokeh you are after, this lens will give it to you. The image below was a test shot to see Bokeh quality and here it is pretty smooth.
Use it, Learn it, Love It!
This one shot on the Monochrom at ISO 4000 and 1.5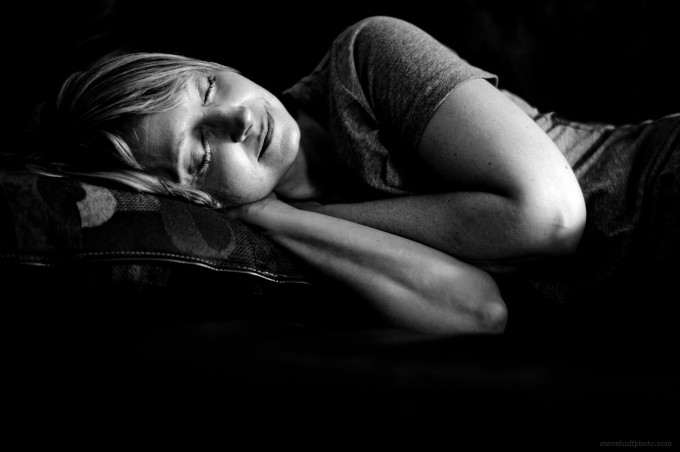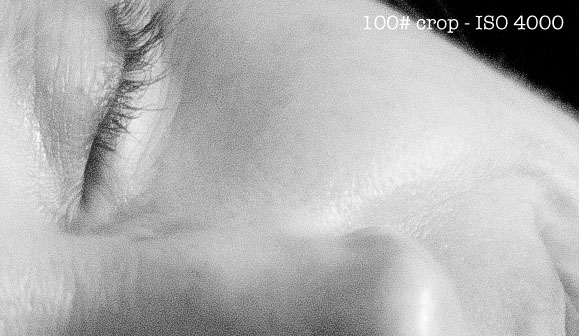 I have seen some who bought this lens give up on it in frustration because they would focus and get soft results. Some users did not know if it was a problem with their eyes or what but this lens has its share of haters and lovers. I am in the lover camp but let me be honest…there are loads of 50mm choices for your M rangefinder and if you can only have ONE 50mm, I would not recommend this one as an only lens because it does offer such a unique look and you may tire of it after a while. The lens also has a 1 meter close focus limitation where lenses like the Leica 50 Lux let you focus closer t0 0.7 meters.
You can own this as  your only 50, and I know a couple of guys that do, but I feel the 50 Planar or Leica is better as an only one lens solution (which is why I went for both). I am now up to four 50mm lenses but I love my 50's!
If you learn how to use your Sonnar on your camera it will become quick and easy to focus the way it needs to be focused for sharp results at 1.5, and that is where the magic of the lens happens..wide open.
Leica M 240 and B&W conversion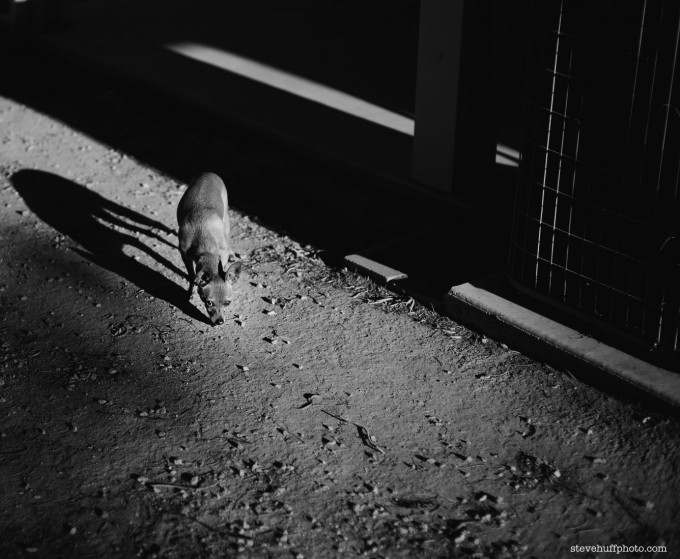 In the world of 50mm rangefinder lenses there are many choices from modern Leica perfection to old classic RF lenses from the past like the Canon 50 1.8 LTM (which I also own) and everything in between. The 50mm is a classic focal length and probably the most popular for rangefinder shooters. My #1 recommendation for a 50mm Lens is money is no object is  the Leica 50 Summilux ASPH or new 50 Summicron APO. If money is an object, and for most of us it is, you can still buy a lens or  two that will not hamper you in any way and still give you gorgeous results. Zeiss ZM glass is just one of those options where you get to pay less but still have that special quality that makes  you say "wow" when you nail a special shot.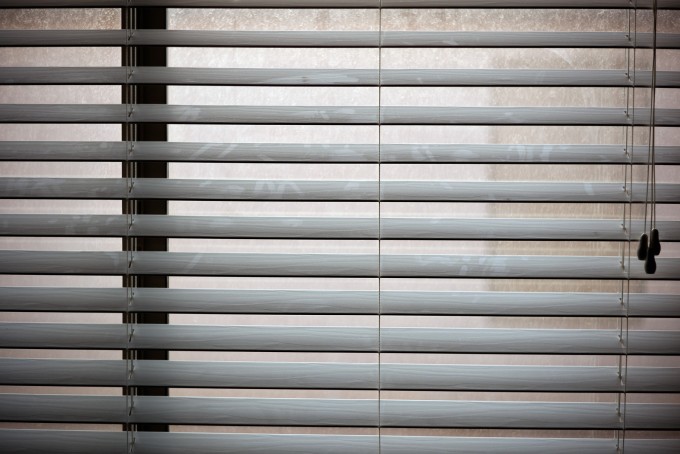 The images here were all just test shots around my yard, nothing special at all but it goes to show that a lens like the Sonnar can make things look better than they actually are in some cases. Even a silly shot of some dusty mini blinds (yes, I have now cleaned them after seeing the shot above from my office blinds) have that special Sonnar "look".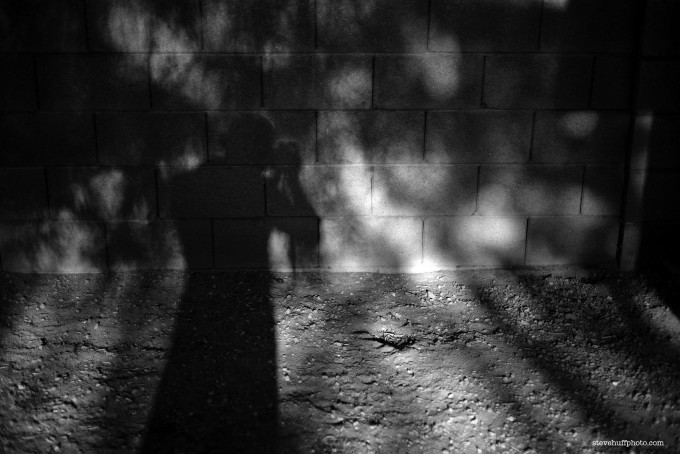 The Zeiss Sonnar is one of those lenses you buy with your heart. Like I already mentioned, you either love it or you hate it. But for me, it is a lens I will always love and have a soft spot for. I guess you can say this lens has a "romantic" quality, and there is nothing wrong with that because we all need a little romance in our lives every now and then 🙂
You can buy the Zeiss 50 Sonnar at B&H Photo, PopFlash.com or Amazon!