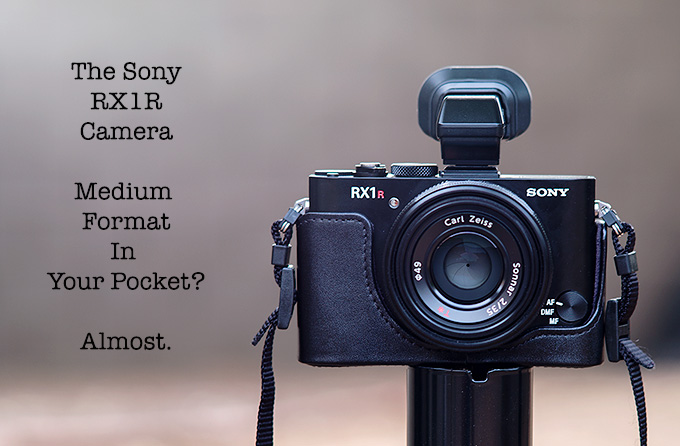 The Sony RX1R Review. Medium Format quality in your pocket. Almost.
Buy the RX1R at Amazon HERE or B&H Photo HERE
Read my RX1 review HERE
Have you ever wondered if technology would get to the point where you could own a camera that fits in a coat pocket or large pants pocket but delivers near digital medium format image quality? Well my friends we are almost there, but in many ways, we have surpassed that..as in..there is BETTER than medium format in a camera that can fit in your coat pocket! Before you scream and attack, read this review in full and let me explain.
The image below is from a 100% crop, resized. RX1R – f/8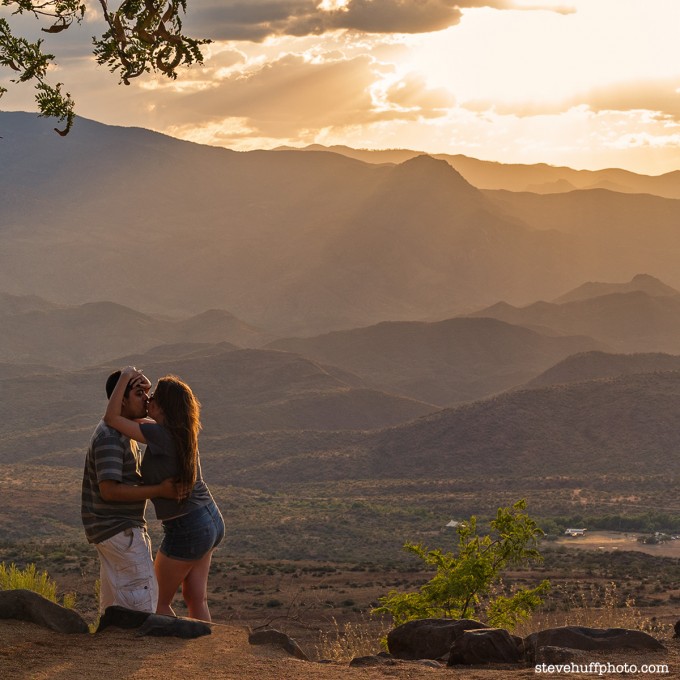 I remember when the Leica M9 hit. Using that camera with a great lens would yield results that looked almost like Medium Format. Now it has happened again, but it's even better! Yes, Sony came close with the RX1 and now with the RX1R (R stands for RESOLUTION) they have come even closer to giving us a medium format look and feel with the files that come out of this camera. By taking the RX1 and removing the AA filter (Anti Alaising Filter/Low Pass Filter) the results coming out of the camera are crisper, sharper, more detailed and dare I say, have a little more soul than what comes out of a full on MF rig, which at times can look a little sterile if I do say so myself. It's like the best of both world's! 35mm and MF.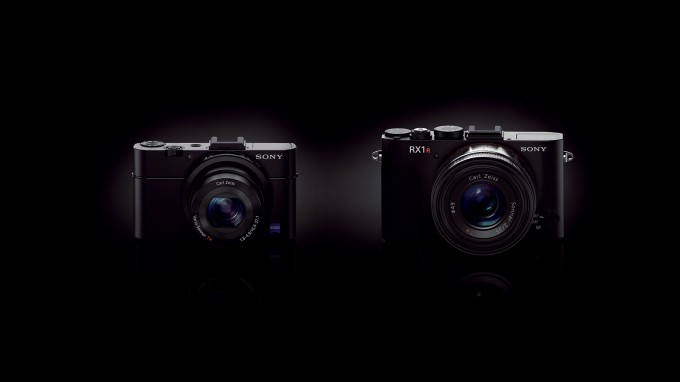 BELOW: Click the image below for a MUCH larger and super detailed version. This is a 100% crop! ISO 1000, f/8
The color, the detail, and the fact that this was shot at ISO 1250 and has this much detail is amazing  to me. I also disabled ALL Noise Reduction, so this is what you get without NR! After seeing this I placed my order for the RX1R. Medium format detail without the medium format high ISO noise.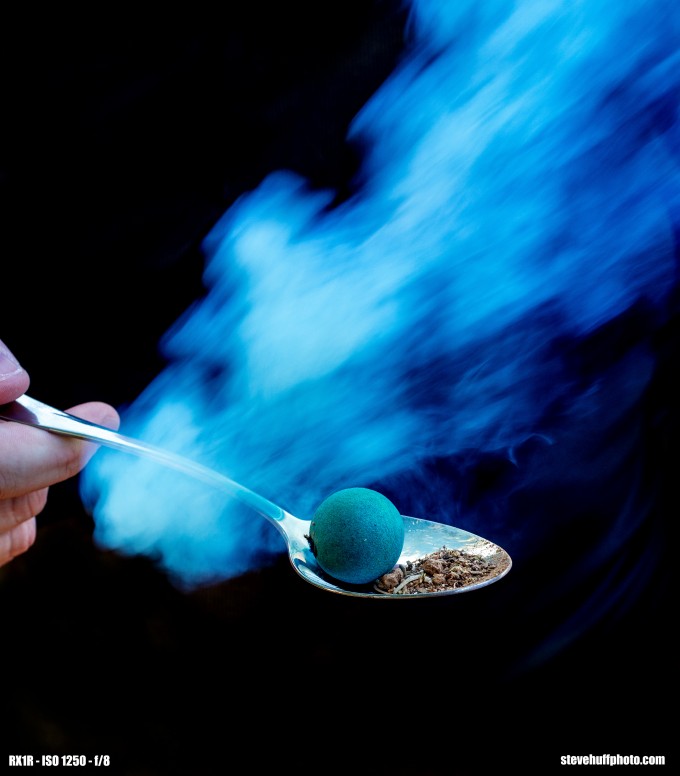 Now of course the RX1R will not deliver those smooth 40-60MP files like a Medium Format camera can or even a Leica S2 at low ISO  but the images that come out of it can be just as sharp and detailed as some of the MF images I have seen in my day. What makes it better is that it is so small, is easy to take with you and can almost shoot in the dark, UNLIKE Medium Format that poops out at mid to high ISO's. Yes, Medium Format backs that cost $20-$40k can do magical things at base ISO but by ISO 400 they suck. The RX1R at ISO 400 does not even start to show noise yet.
[ad#Adsense Blog Sq Embed Image]
When Sony met me in San Diego in my hotel (while I was on a mini vacation) and whipped out the new RX1R they were quick to tell me that the difference between it and the RX1 was actually small. They showed me prints from the RX1 and RX1R with 100% crops as well. I saw a difference but it was indeed a smaller one. It was not until I used the RX1R personally that I realized it was a little more than a "small" difference. It is not a huge or large difference but there is indeed quite a difference that I see with the R version of the Sony and it is now even more of a full frame powerhouse camera.
Sony told me that if you shoot RAW and are serious about quality the RX1R will be the one. If you like to shoot JPEG and rarely use RAW then stick with the RX1. They also showed me 100% crops in print showing the Moire from the RX1R and D800E. The RX1R Moire was much better controlled due to software in camera that helps tone it down. Was never an issue for me with what I shot for this review. Did not see it at all. Not even once and it was not like I was trying  to avoid it.
The B&W rendering from this sensor is astonishing. Rich, 3 dimensional and beautiful. I think this is an improvement on the Leica M9 with a 35 cron and even the M 240 with a 35 cron. That's a bold statement but this is a bold camera.
After seeing this image below I knew I made the right choice in  pre-ordering the new version. Not that the original could not pull this off, as it can, but the R version with the extra detail just gives me  that little bit more "POP". When you have more detail and sharpness it also gives your resized images a nicer look as well. Also, a camera does not a photographer make but a good camera can indeed give a decent shooter MUCH nicer looking results. The RX1 and RX1R make it easy.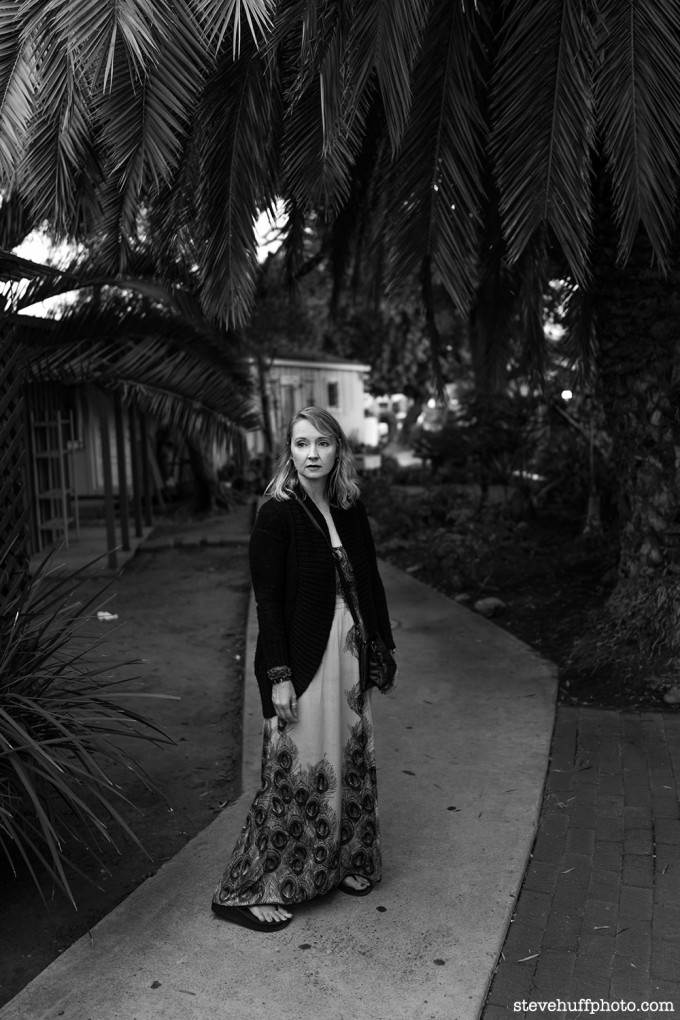 NOTE: This is just a refresh review! For camera details read my RX1 review 1st!
Before you read on, if you have not already done so, I suggest you read my Sony RX1 review as this review will just be going over the sharpness and detail difference of the new camera vs the old. EVERYTHING ELSE is just the same with the RX1R as it was with the RX1. The ONLY difference is in the detail of the images when shooting RAW, at least that is what I was told direct from Sony. After you read PART 1, read PART 2.
YEP! Sony has managed to do it again but not in a really dramatic or life changing way. As I already stated, this RX1R is just an RX1 without the Alaising filter. This will bring more detail but it can also mean you will run into occasional Moire issues (I have had none during my time with the RX1R). The current trend in digital is to remove this AA filter and cameras like the Ricoh GR, Nikon D800E, Pentax K5IIs and the old Leica M9 and new M 240 all have sensors without the AA filter. Just wanted that to be clear.
Moire has never been an issue for what I shoot so I would always go for the camera without the filter if at all possible. If I were buying a new RX camera today I would 100% go for the RX1R over the RX1. Yes, the RX1 is AMAZING but The RX1R gives us even "more amazing" in the details. If that is worth it to you, only you can decide of course.
What I will do in the review is to give you guys as many full size images or crops that I can so you can see for yourself what this camera puts out wide open and stopped down. High ISO and low ISO though the ISO performance is the same as the original RX1. The files from the RX1R are at times, jaw droppingly good. Smooth, silky, inanely detailed and with good color as well. Something even my Leica M has trouble with (but not for long when the new FW arrives).
Click the image for a full size from RAW image. The detail at the focus point is amazing and almost Medium Format like.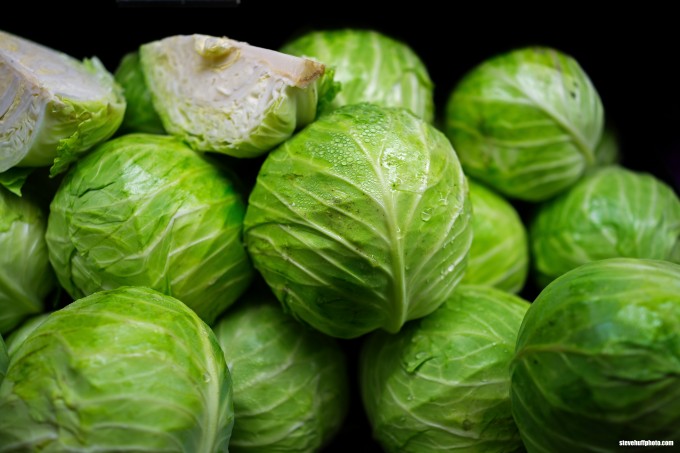 It's true, with one of my favorite cameras ever (RX1) being updated without an AA filter I was pretty excited. To me, this was great news because while the RX1 always gave impressive detail, I always welcome more and with the powerfull full frame 24MP sensor in this guy going without that filter, I was expecting some pretty impressive results. Many say that with the Nikon D800 and D800E the differences are small. Some say that with the RX1 and RX1R you could literally just sharpen up your RX1 images to look identical to the RX1R. Is this true? I will test this later on down on this review to find out but what I can tell you right now is that I have not had this kind of detail come from my RX1. Close, but not quite like this.
Click the image below for the FULL size from RAW file. I never saw this kind of detail, at this level, from my RX1.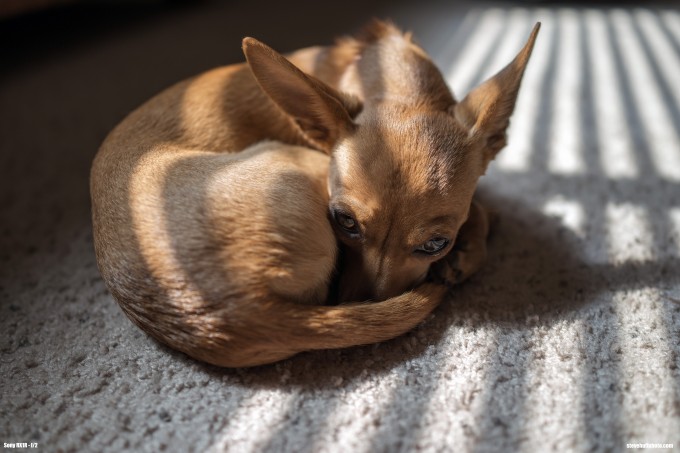 After using the new RX1R now for a while I can say that I AM NOT disappointed and while it is not a huge or even dramatic difference over the old RX1, to me it is 100% noticeable. Not only in the 100% views and prints but for some reason it appears that there may be more micro contrast because the images I am getting from the "R" seem to pop a little more, just like my old Leica M9 but with GOBS more Dynamic Range. Even when resizing images down to 1800 pixels wide, there is a biting sharpness to the images while still keeping that beautiful smooth look of the RX1. Put this camera in good hands and I am sure amazing things will come from it.
Click this one for a full size 24 MP file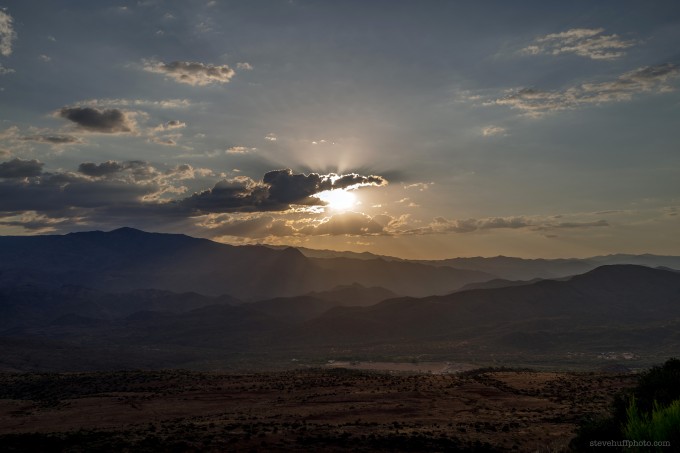 This one was shot at f/2 to test detail wide open. What you see is an amazingly sharp chair corner with nice detail without being harsh. Also, that amazing smooth Zeiss bokeh is here as well.  You must click the image for large size and 100% crop!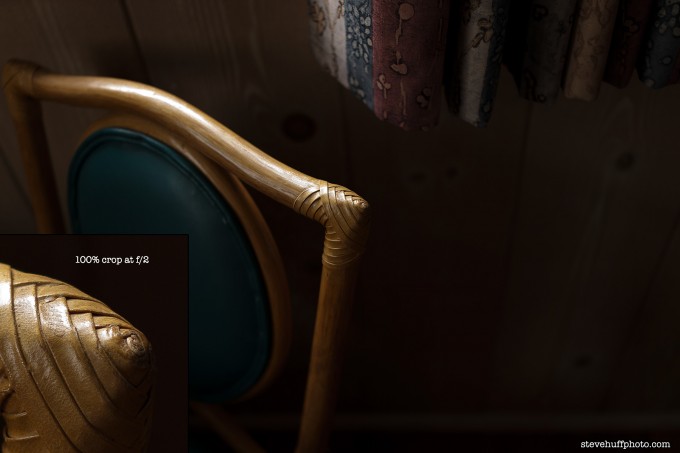 –
Another one to show the detail. Click it to check it out, f/2 – wide open.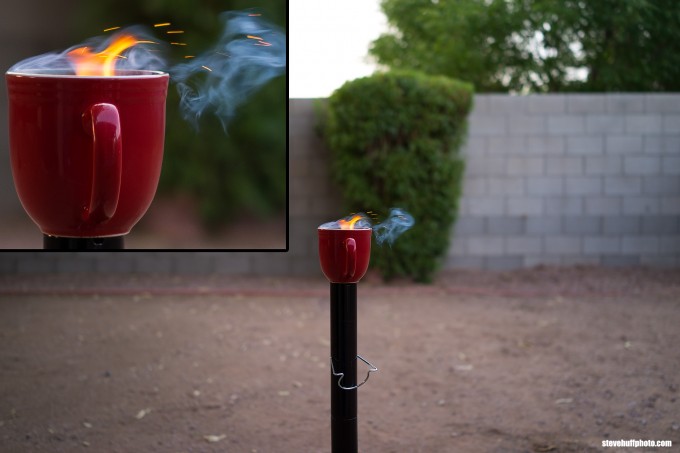 –
Look at the detail! Not even the Leica M9 or M can give this kind of detail, at least that I have seen to date.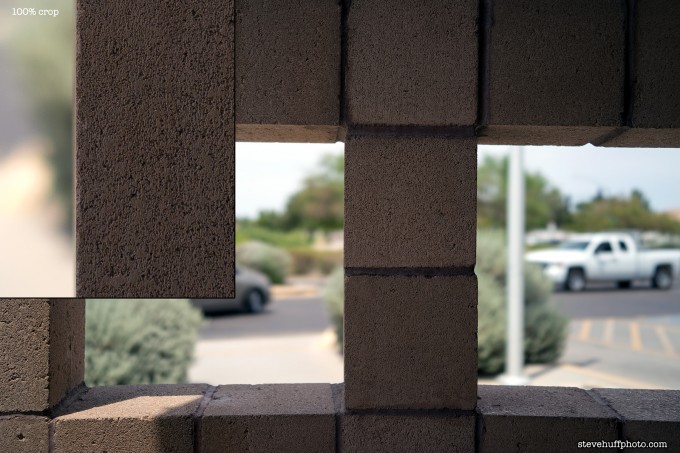 –
and one more at f/4. 1st the image, then the 100% crop below it

Using this new RX1R has me drooling for a "RX-M" BODY of the same camera. Imagine that. An RX-M (RX Mirrorless) body that you can swap lenses on. High quality Leica lenses. A true digital CL. Wow. Will it ever happen? Probably not but if Sony did it, and Sony could do it, they would instantly and literally overnight sell truckloads of them just to readers of this site 🙂
As for the RX1R, I am not sure how many will sell as Sony have sold quite a few RX1's and selling the old for the new may not be worth it this time around, just to gain some detail. The good thing is that the RX1R is the same price as the RX1. Sony did not go the way of Nikon and others by charging more for something less. How is it something less? Well, they save money by not having to include the AA filter! This improves performance but lower their cost of production. They should not increase the price! Maybe they will lower the cost of the original to $2495 🙂 Or Maybe they won't. I think they should because I think from this point on, most will go with the RX1R over the RX1 when buying new. At $2798 it is $400 less than a Nikon D800E body only yet matches the D800E output easily due to the matched Zeiss lens. A D800E and high quality 35 Zeiss will set you back almost $5000 and be 5X the weight and size. I know I prefer the output of the RX1R over the D800 and Zeiss 35 1.4 I tested a while ago.
Lemons!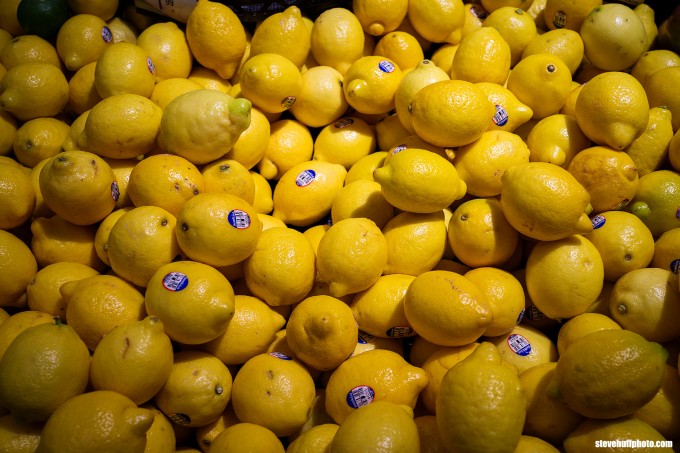 –
NICE!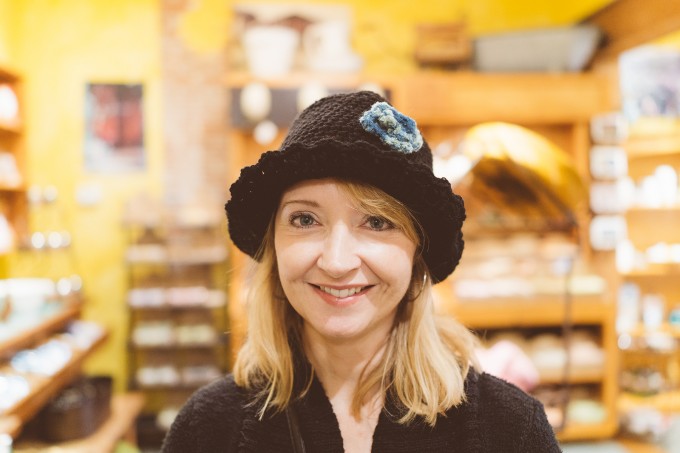 –
Crisp and clean..evan at f/2. I even had an ND filter on for this one.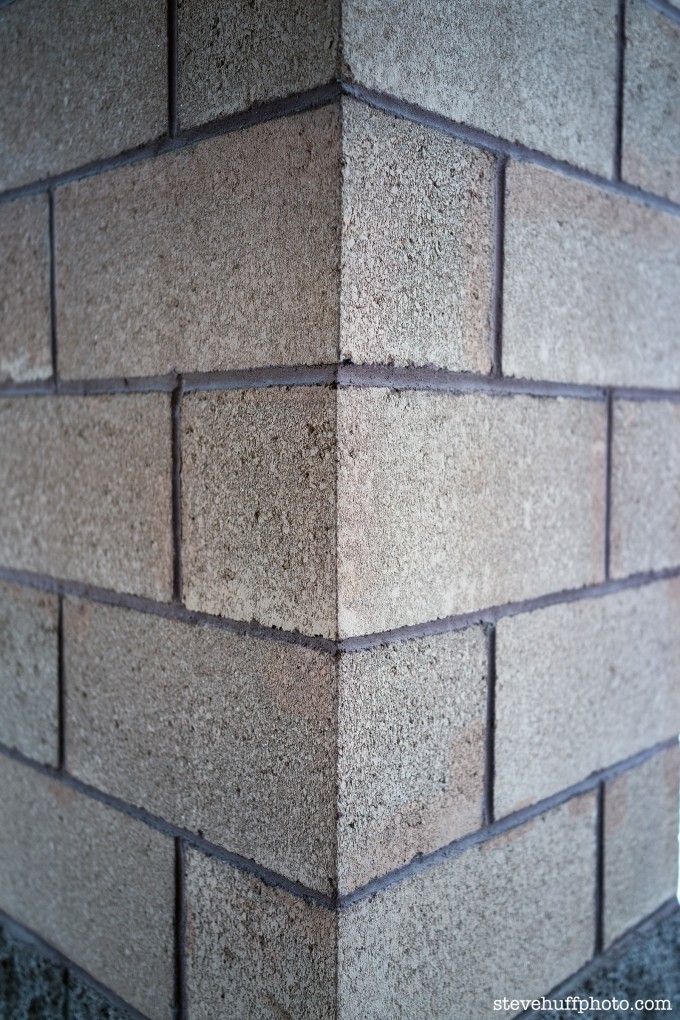 The RX1 and RX1R in B&W. It's a beautiful thing.
I have shot the Leica Monochrom, the $7000 dedicated B&W camera for months and month and the only B&W that I have seen that rivals it for sharpness, detail, tonality and richness is the RX1R. The RX1 as well but the RX1R being sharper than the RX1 does indeed show and it now reaches Leica Mono territory in that regard. The tones are different…more black and more white than the Greys of the MM but still, I LOVE the B&W output of the RX1/RX1R. Deep and rich, as it should be. I attribute much of that to the Zeiss lens which has great contrast and pop as well as sharpness.
LOW LIGHT B&W TIP: Try setting your RX1 or RX1R in JPEG Mode, then High Contrast B&W, then shoot in at ISO 6400-12,500. You may be surprised at what you see.
Below are a few B&W images that were converted to B&W after the fact but still, amazing detail and richness in these. No one can deny this. Click them for larger and better looking versions.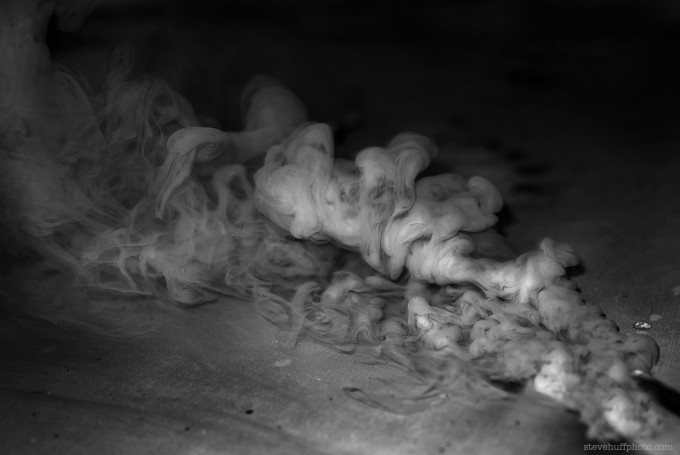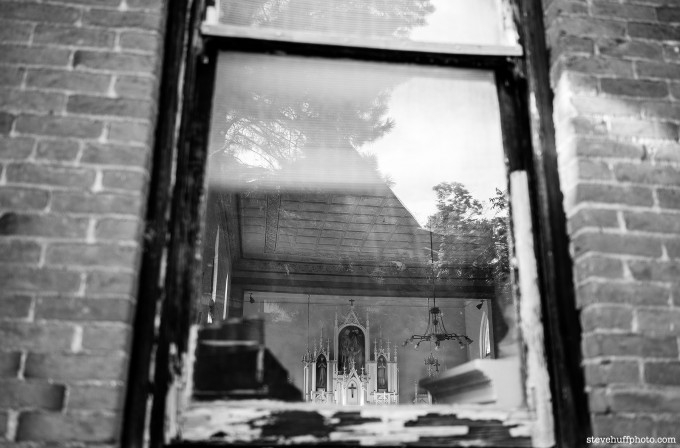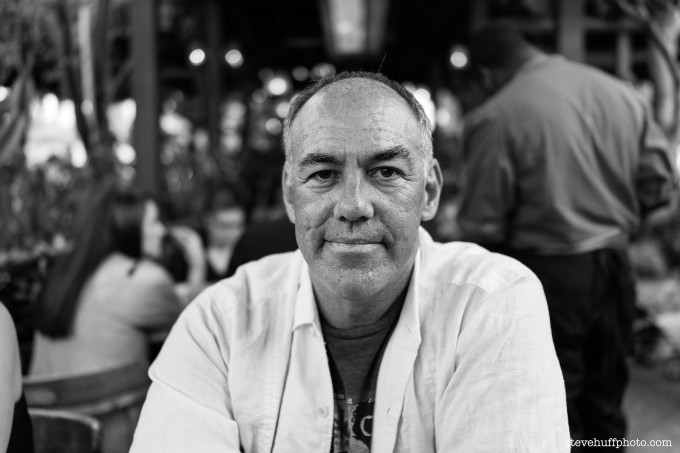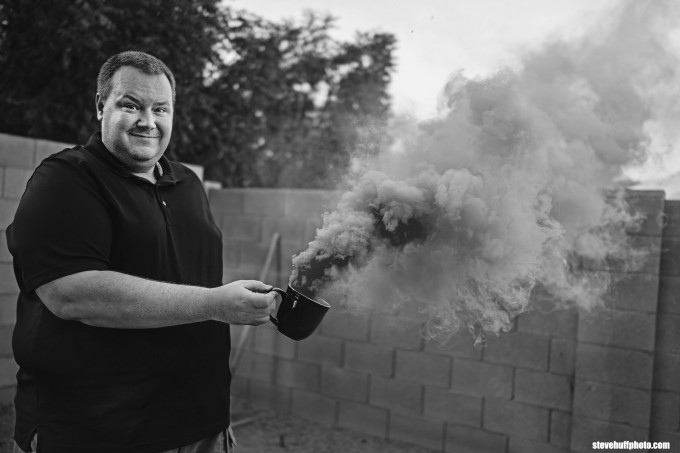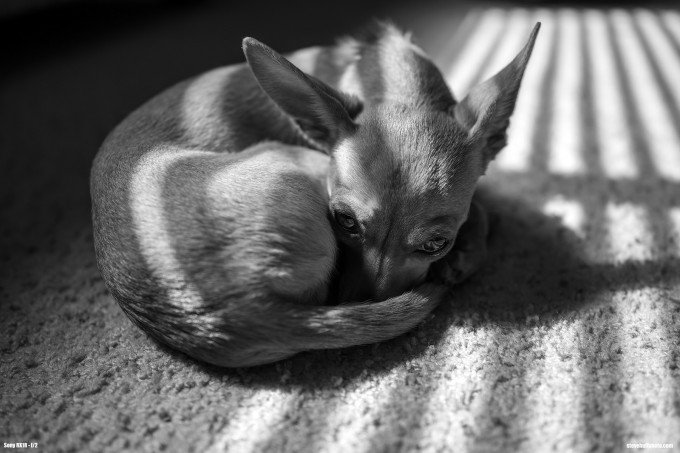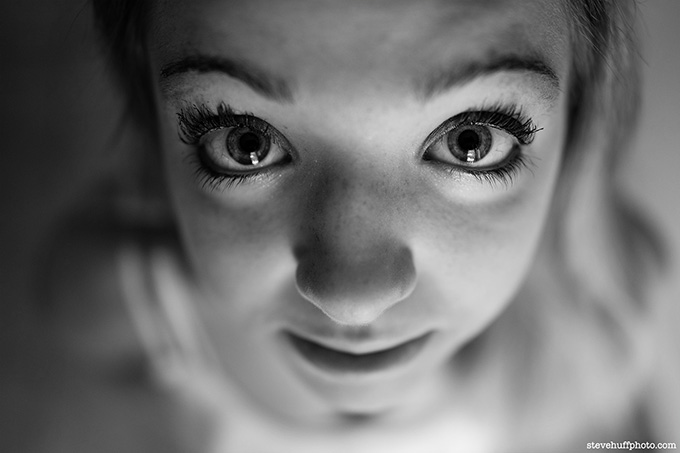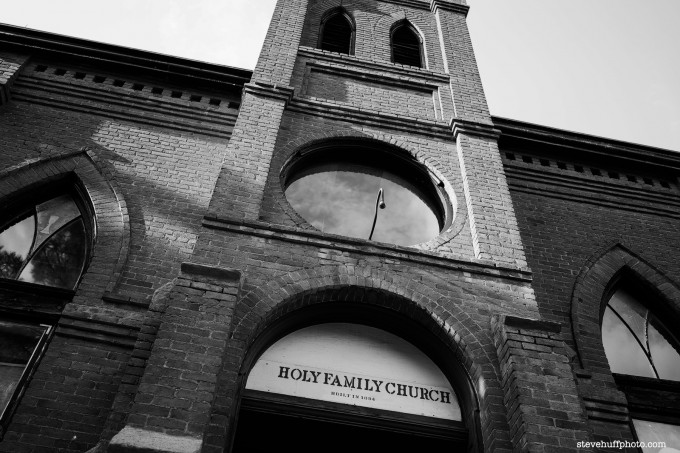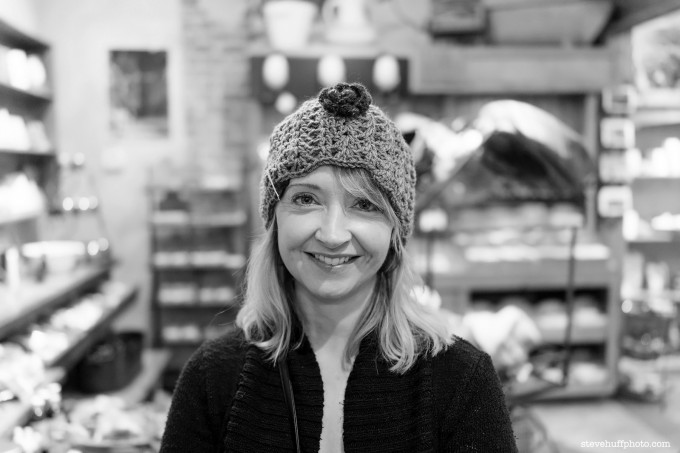 High ISO – Still rocking it! Same as the RX1 but even crisper detail.
I know I sound a little excited but I always get like this when a product comes around that is simply awesome. Sony is just rocking the digital world IMO. In fact, not many can come close in digital 35mm mirrorless land to what the RX1R can do. Not Fuji, Not Olympus, Not Anyone. In fact, between this and a medium format rig that cost $30k + I would take the RX1R because I can fit it in my coat pocket, take it anywhere, shoot in full sun or super low light. I can go to ISO 50 or ISO 25,600. I have the amazing sensor and Zeiss lens all in one. I may not have 40-60 megapixels but in all reality, the majority of us who shoot, and who read this website do not need 40-60 MP. For me, I am happy with 18-24 MP and always will be. The D800E matches the RX1R and can take other lenses with faster AF but it is also more expensive and MUCH MUCH larger and heavier. I would leave it at home 90% of the time and the Sony would go with me 100% of the time.
The Leica M 240 with a Zeiss 35mm Biogon f/2 lens can get there but it is much more expensive, does not have the high ISO performance of the RX1R and can not focus as close as the RX1R (0.7 meters vs 0.2 meters). I will have this full comparison below in this review BTW.
Yes my friends, This camera means business and even Medium Format could not have taken the next ISO 4000 image you will see below. Not because it is some amazing shot, it is just a snapshot, but look how good the quality is at ISO 4000, f/2, shot blindly yet the camera focused quickly and fired the shot.
I had noise reduction off 100% but the detail in the 100% image is staggering. ZERO noise reduction here.
HIGH ISO TIP: Turn off ALL noise reduction in camera to keep your detail at higher ISO. If you do not, you will get mushy results from the in camera Noise Reduction and the results will look not so good when shooting low light and high ISO. 
ISO 4000, f/2, Zero NR, color right from camera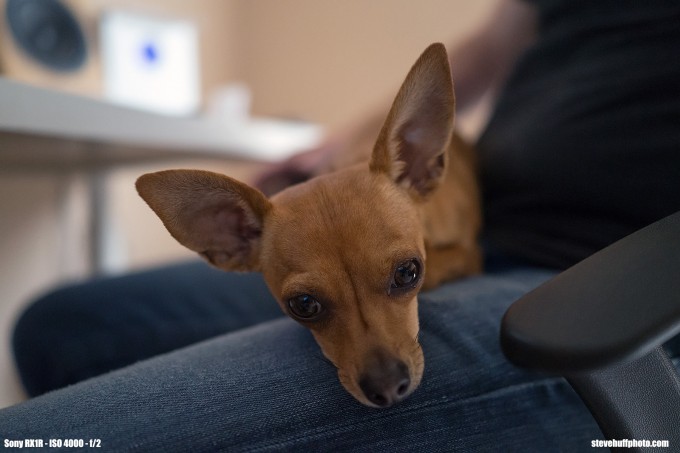 –
ISO 4000, f/2 – click it to see how it retains sharpness where I focuses – his eye. Zero NR.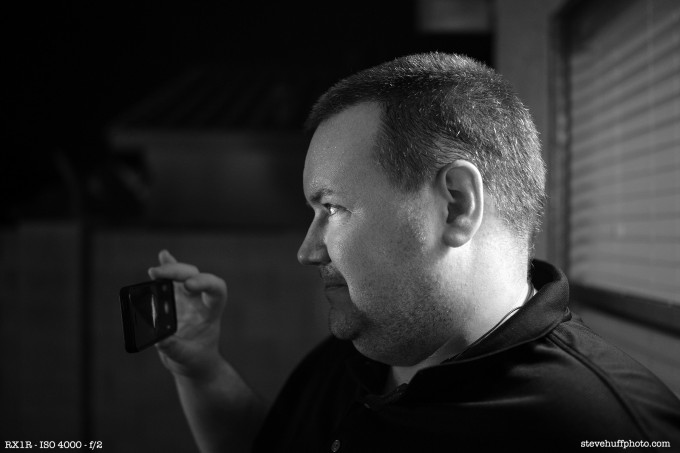 –
ISO 6400, ZERO NR – Click it for full size OOC file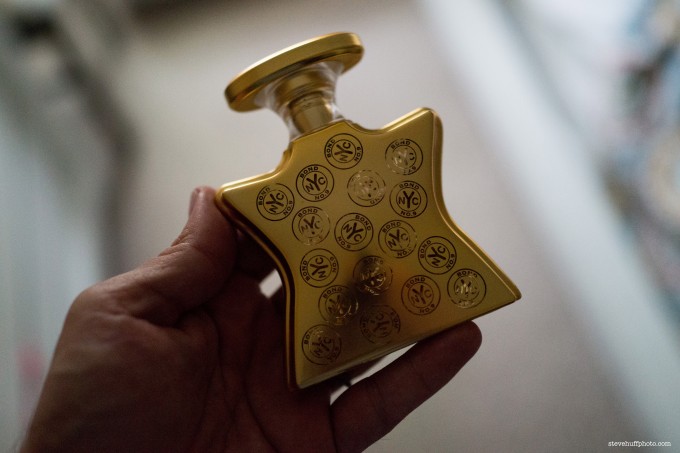 –
An OOC JPEG in High Contrast B&W at ISO 12,800 – raw and high contrast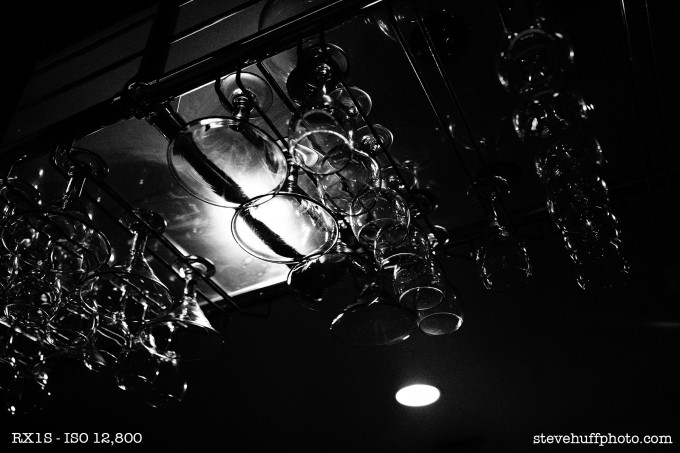 *The Sony RX1 vs the Sony RX1R vs the Leica M 240 and Zeiss 35 Biogon
Below is a 4 camera comparison. The Sony RX1, Sony RX1R, Leica M 240 with 35 Zeiss Biogon and just for fun, and Olympus E-P5 with 17 1.8 at f/8. All lenses were shot on a tripod at f/8 and base ISO. These images are from RAW with a 100% crop of each file.
Comparison #1: Detail
What do I see in the 1st detail comparison? The RX1R has the most detail in the 1st detail comparison followed by the RX1 and then followed by the Leica M and Zeiss combo. Last place, as expected is the Olympus. Winner for detail, Sony RX1R.
You must click the image below to see the 100% crops and detail.

[ad#Adsense Blog Sq Embed Image]
Comparison #2 – Overall Bokeh and Color Test
 These tests were more of a for fun test to see how the Bokeh would look from the RX1R vs M 240 with Zeiss 35 Biogon, both wide open at f/2: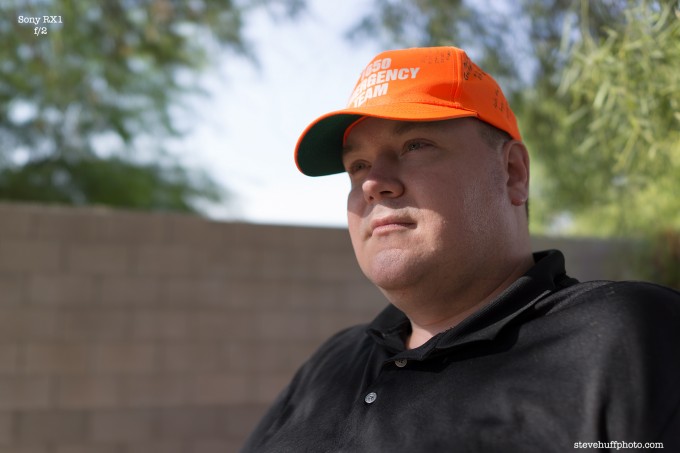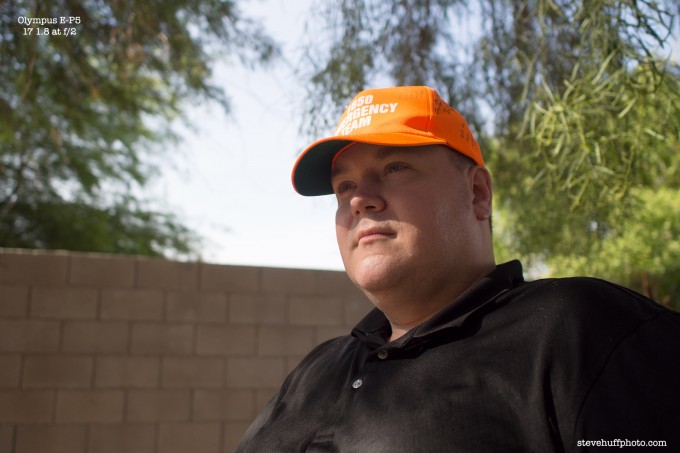 and a couple more..which Bokeh do you prefer?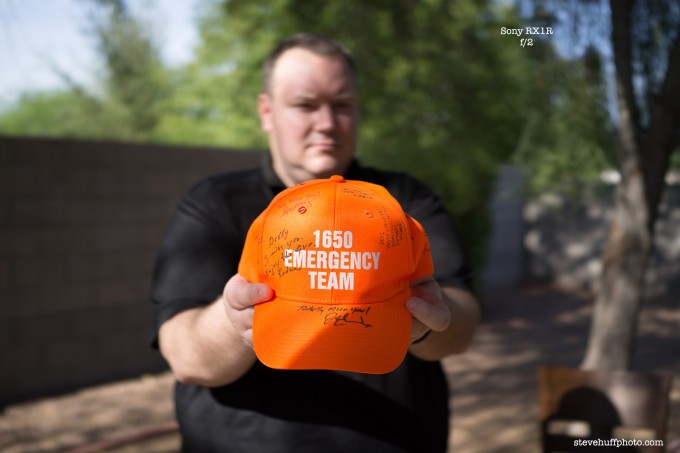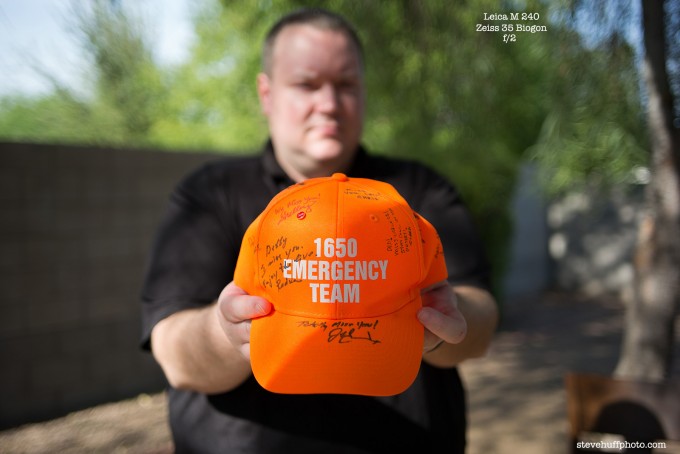 The Leica combo will run you about $8300. The RX1R will run you $2798 and the E-P5 will run you about $1300-$1400.
More Detail at f/4
This is where the RX1R really shows its resolving power and wins again in the detail department. All were at f/4. Leica M had the Zeiss 35 at f/4. RX1R wins, RX1 2nd, Leica M 3rd place. If detail is your desire, it does not get any better than the RX1R before stepping up to the Nikon D800E, and I have seen side by side crops PRINTED from the RX1R and D800E and the RX1R was every bit the equal of the D800E file. Crazy.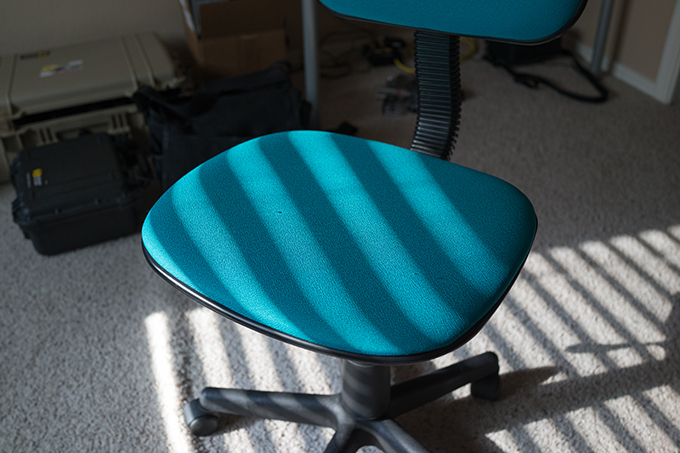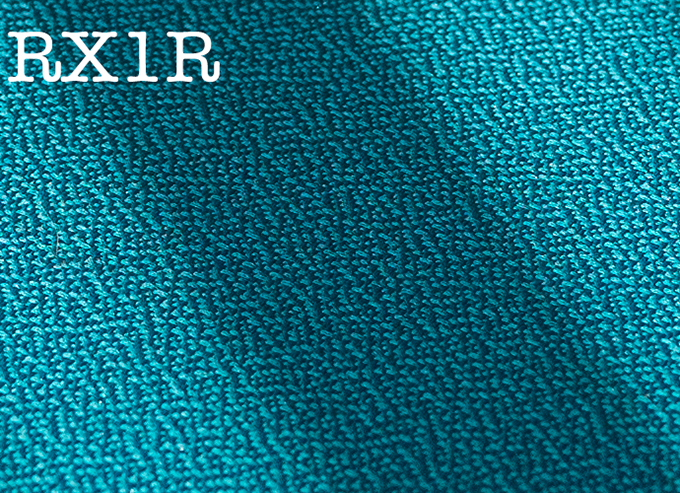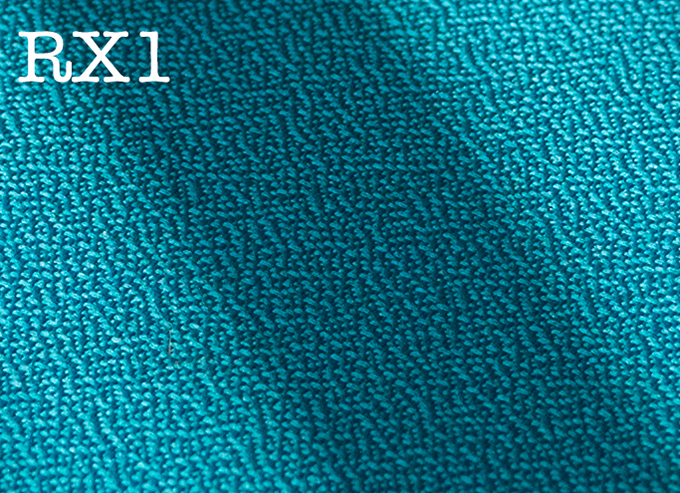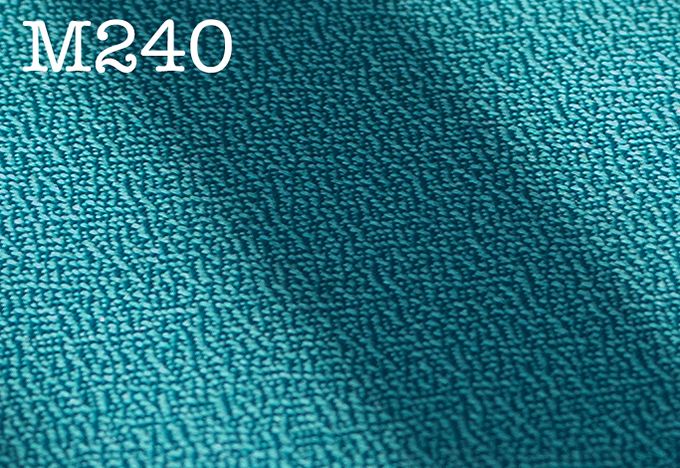 In the test above the RX1/RX1R wins for color as well.
BTW, I used the EVF for focusing the M 240 to be sure it was exact. I also used the EVF on the RX1 and Olympus. 
Dynamic Range is HUGE
Of all of the cameras I have shot in recent times the two that have knocked my socks off in regards to Dynamic Range is the Nikon D800 and the Sony RX1. The new RX1R, being the same as the RX1 still has that incredible dynamic range. What does this mean? Well, for one thing it will be tough to blow highlights if you expose properly and if you under expose you can even bring the shot back to life with one slider pull.
Take a look at a shot below that was WAY underexposed. It was a quick grab shot and aiming the camera  up towards the waiter (and the sun) underexposed the scene. Below you will see the out of camera file and then the file I corrected by taking the Exposure and Shadow slider in Adobe Camera Raw and sliding them up. No problem for the RX1 and RX1R files.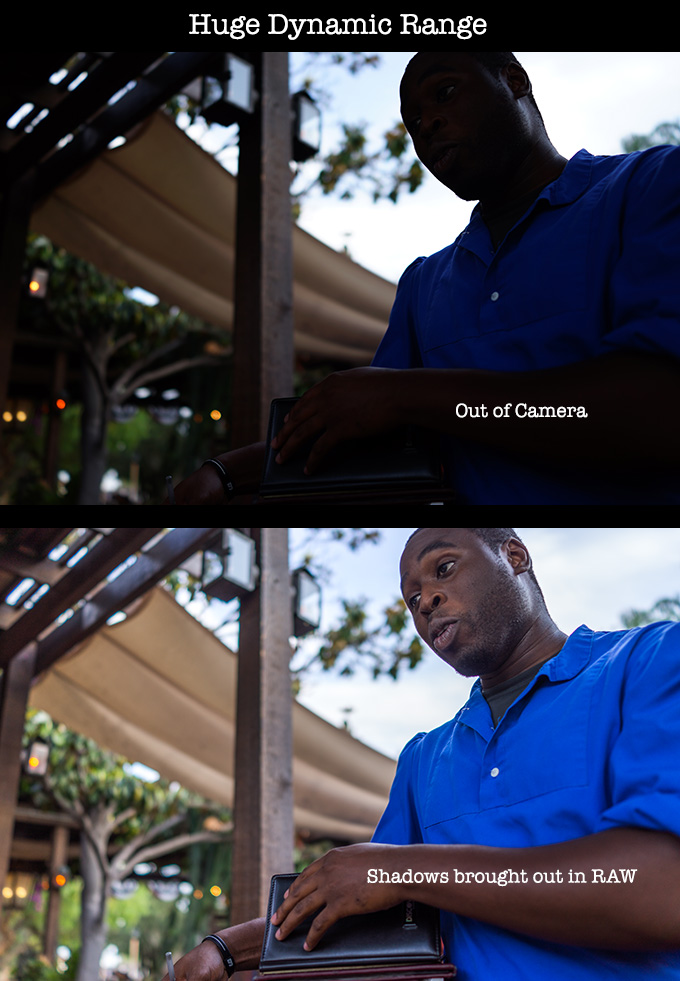 So what is WRONG with the RX1R?
With all of this raving of the RX1R there has to be something wrong with it right? Well, whatever weaknesses the RX1 had, the RX1R will have. For me the RX1R could be improved in some ways, and here is my list for Sony:
1. Add a built in high quality EVF even if you make the camera longer to do so. With this addition it would be the dream camera of many shooters. 
2. Make the AF a little quicker. I think the AF is pretty good but could be quicker as with all mirrorless cameras. 
3. Offer a better grip add on option or if adding an EVF, keep the little thumb grip. As it is now, the accessory grip can not be used with the EVF.
4. Offer a real battery charger in the box. Sony makes one, it should be included.
5. Lower the cost of the accessories a bit. $180 for a hood? Too much. 
6. Create a wide conversion lens, high quality for a 24mm view.
7. Make a beefier battery for longer life.
8. Either make an interchangeable lens version or release an RX-2 with a 50mm f/2 Zeiss.
Other than that the camera is just about perfect IQ wise and I love the controls. The manual aperture ring on the lens, the exposure comp dial on top, the programmable buttons, the solid build, the beautiful lens, astonishing detail and the amazing high ISO capability all rock. I feel the price is in line and well worth it for what you get.
What inspires YOU?
You know, I have been doing this blog for almost 5 years now. Daily updates with one day off per week. I decided to take that one day off (Sunday) and just concentrate on my actual life outside of photography and this website. Over these past 5 years I have handled just about every camera released as well as used them for review or personal evaluation without a review. I have seen file after file and held body after body. You would think that by now I would be so burned out and un-inspired that it would be hard for me to keep all of this going. I mean, it happens from time to time.
But sometimes a camera or lens comes along that even today excites me and inspires me to just go out and shoot. When there is a camera that has me excited to get out of bed at 5Am to get ready for a long drive to find something to take photos of, then I know it is one hell of a camera.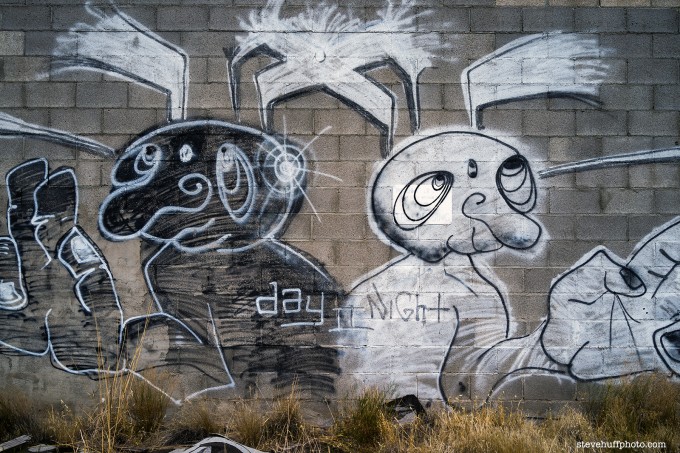 So which cameras have done that for me? There have been 2-3 in the past 5 years that have done this, and here they are in chronological order:
1. The Leica M9 – This is a camera that may loved and many hated. I loved it because it was the 1st full frame digital Leica M. Using an M6 and M7 for a while had me craving a full frame Leica and while the M8 was nice, the M9 took it to the next level. While it was not perfect, it satisfied my personal needs for 3+ years. It still would be today if it was not for the new M taking its place. The M9 and I had many early morning adventures back in 2009-1010. Just me, my car and my M9. It only let me down 2-3 times when the RF went out of calibration (which sucked) but the images coming from it with my 50mm lens were fantastic. I connected with this one. Now I have that same connection with the M 240. It's the same experience as the M9 though I prefer the output of the RX1R for the 35mm focal length.
2. The Sony RX1/RX1R – The Sony RX1 surprised the hell out of me. Small size, amazing low light ability, full frame sensor and a superb lens, all in one tiny unit. The RX1 seemed to deliver images that always looked good, even if I screwed up! Now the RX1R with the added detail is just jaw droppingly good in my honest opinion. The RX1R has such amazing depth, soul, and ability that I just can not imagine anyone not being happy or thrilled with it. Sure the AF could be faster but for me it has been fast enough and accurate, which is much more important. The RX1R files are the best digital 35mm files I have ever seen, and in my experience beats the M 240 and D800 all while being a fraction of the size while still retaining the solid metal build. The RX1 and now RX1R have earned a place in my bag. Close focusing is a plus and very cool to have. Shooting this guy while having a night out on the town is special as it even works out at super high ISO.
So those cameras have been the ones that have inspired me the most over the past 5 years. I have loved and adored a few others like the OM-D, Fuji X100, and Nex-7 but the M series and RX series are the ones that connected with me on an emotional level..as in, I did not want to be without them.
This is the out of camera color version of the B&W version above. Skin tones looking good. Click for larger.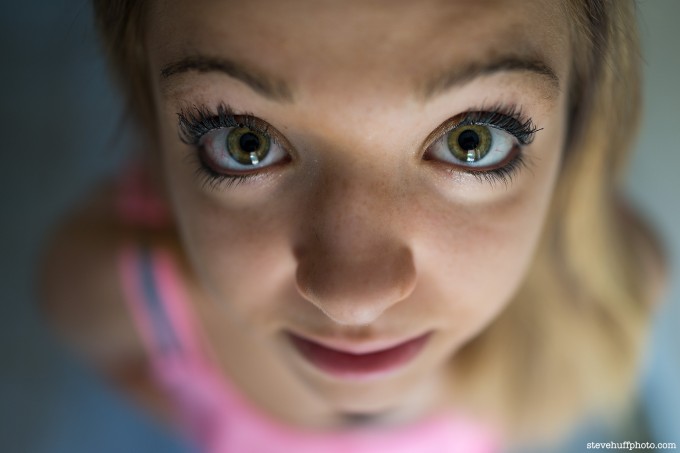 Shooting ONLY one focal length. Does it suck?
I get this question all of the time and while I understand those who want to lug around 6 lenses every day to make sure they do not miss their shot, it is really not necessary. There are MANY ways to see and capture a scene, a portrait and even a moment. The masters mostly shot with a 35 or 50mm and never worried about their 12, 18 or 21 mm lenses. Telephoto lenses have their place with sports or nature but in everyday life who needs a 90 or 200? No one really.
Once you start shooting with ONE focal length, whether that is a 21, 35, 50 or 90 you will start to adapt to that focal length. If you limit yourself you will soon start to "see" in with your eyes the way your lens is seeing through your camera.
For the last year 95% of my images were shot with a 50mm. The year before that most were shot with a 35mm. I never once said "Damn, I wish I had a wider angle or telephoto"..instead, I made it work with what I had. This is good as it makes you think. It makes you work and it can open up new ideas as well. It can also save you money 🙂
Not everyone can get along with one focal length. I sure can, and have done so many times and while it would be nice to have a 28, 35, 50 and 90 available for a camera like this, shooting just in 35mm can be liberating and fun. So no, it does not suck.
But before buying a camera such as the RX1, RX1r or even Fuji X100s make sure you can get along OK with a 35mm only camera as that is all you will have, unless you are using it as a backup or carry around camera to something else.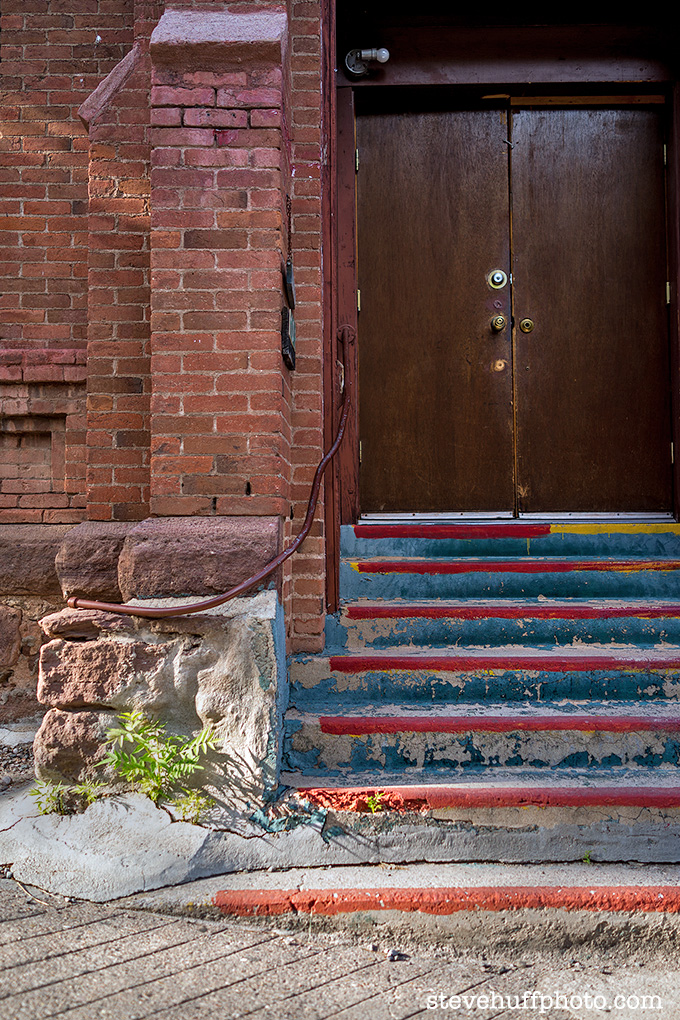 My overall feelings on the Sony RX1R, the bottom line.
If you have been thinking of the RX1, are OK with the cost and have been ready to pull the trigger but hesitating for some reason I will say this about the RX1R.
BUY IT. Then come back here to thank me.
I have shot with almost every camera that has been released over the past 12 years. To date, I have yet to have one in my hand that can meet or exceed what this little RX1R can give me in all areas of operation. I have never seen such rich files with such detail and astonishing dynamic range in the 35mm format. In fact, it is quite incredible. No Leica, No Fuji, No Olympus, No Ricoh, No Canon or Nikon mirroless can do what this guy does. When you counter in that it is pretty damn small yet built very solidly and with heft it is a NO BRAINER.
The Leica M 240 and a 35 Summicron can not really even match what the RX1R does. Incredible. That is a $10k combo (Leica) vs a $2800 combo (RX1R). Of course you do not have a Rangefinder or even a built in viewfinder or the option of other lenses with the RX but man, that output is special. There is also the Sigma DP Merrill but those are only competitive at base ISO, are very slow, built cheaply and not versatile at all. I also prefer the Sony color in the RX1R as well as the B&W of the Sony over the Sigma.
The original RX1 was and is fantastic. My camera of the year 2012.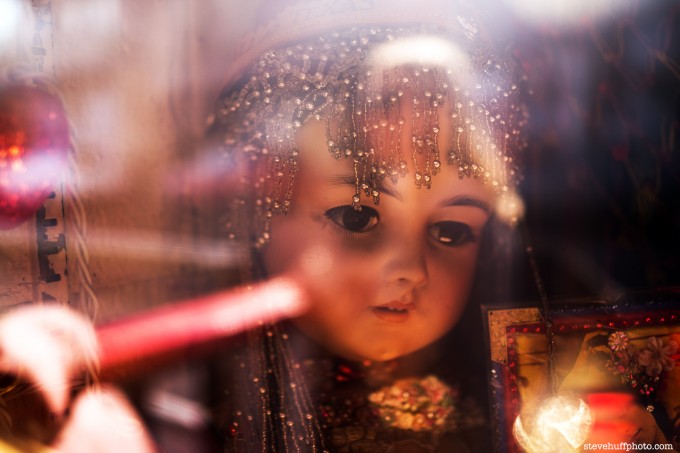 The RX1R is a step above when it comes to detail, even when resizing images. Even with JPEGS (even though Sony says you will not really see a difference with JPEG) and for some odd reason I have been getting excellent color from the RX1R but with the RX1 sometimes it is a bit off. Maybe it is just me but the RX1R has been giving me just about everything I have been wanting in a small high quality camera. I am aware of a couple of others testing the camera and saying there is a 1-2% increase in detail. In my experience it is more than that, at least from my RX1 to the loaner RX1R.
If this guy had a built in viewfinder it would be even more amazing. If it had that built in VF and interchangeable lens capability with 2 more lenses that equal the quality of the Zeiss 35 it would be game over. Then it would be my desert island camera. In fact, it may already be my desert island camera! It is that good. No sensor dust, no lenses to buy, forces me to learn by shooting one focal length and getting over limitations, small size, solid build, insanely detailed yet creamy output, high ISO off the chart performance and easy simple operation.
Reliable, glitch free, low light, bright light, wide open or stopped down, this beast performs. The AF could be quicker but all mirrorless cameras have AF that could be better. During my review I had zero AF issue or problems but if I had to nitpick this is where I would say the only weakness of the camera is because it is not DSLR speed. But I can't complain really. It focused in the day and at night. I ONLY use center point focusing with the RX1 and RX1R and I recommend everyone does.
So while this is an RX1 with the AA filter removed I am thrilled to death that Sony offered this up as an option. It really does take the RX1 to the next level and delivers just enough more to make you say "WOW". The images I have captured in the past week with this guy have had the effect on me like the original M9 files did 3-4 years ago. But even more so.
While I have an M 240 and RX1, I will be upgrading my RX1 to the RX1R. In fact, my pre order is in. The M for my 50 and 90 and the RX1R for my 35 as it beats a 35 cron on the M from what I have seen. It is also cheaper than the 35 Cron alone by a few hundred dollars. NOt everyone should upgrade though as the RX1 is highly capable as is. It all comes down to what you want and I have been spoiled by many AA filterless cameras, now I am hooked.
If Sony releases this kind of quality in a body only it will be a huge blow to ALL other camera makers with a statement, and a bold one at that.
Kudos and congrats to Sony, the only camera company today that seems to really "Get It" when it comes to what the enthusiasts want. I wish them well and hope they keep on pushing the envelope.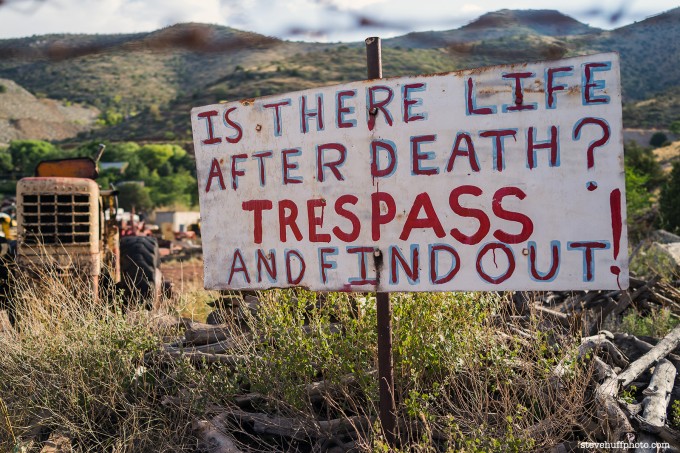 Where To buy
You can buy the Sony RX1R at B&H Photo HERE or Amazon HERE. Shipping date is July 26th 2013. I can not imagine anyone being unhappy with this camera purchase. At $2798 it is not cheap but in my opinion, it is well worth the cost for this mighty fine camera that has just been taken up another notch on the detail level. The RX1 is fantastic and the RX1R is as well.
I highly recommend this camera to ANYONE who loves super high quality images in almost any situation. The RX1 and RX1R have never let me down or left me disappointed.
TIP: Make sure you turn on LENS DISTORTION CORRECTION in the menu when you 1st get the camera as it defaults to off for some odd reason!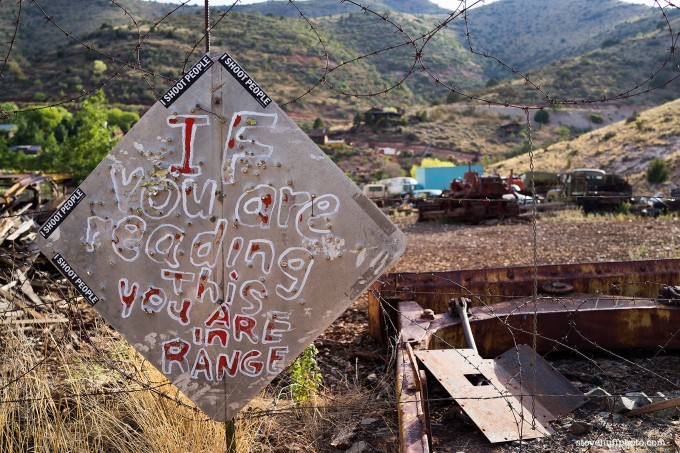 Extra: The rumored full frame NEX..will it be good?
If the rumors are true and Sony releases a full frame NEX camera in 2014 I have a feeling what comes out of it will NOT be up to the level of the RX1R UNLESS Sony creates something REALLY high end and unfortunately, expensive. By turning a NEX body into a full frame body Sony has all kinds of challenges to get through. The first one is the fact that your current E-Mount NEX lenses are NOT full frame lenses, not even the Zeiss 24 1.8 They are built and made for an APS-C sized sensor and mount so using a lens like the Zeiss 24 1.8 will not give you a 24 1.8 on a full frame NEX.
To match the level of the RX1R Sony needs super quality Zeiss glass to do the trick. With such a thin body on most NEX cameras, it will indeed be a very tough challenge to get nice quality from a full frame sensor, especially if mounting Leica glass. I have a strong feeling that Sony is working hard on a FF mirror less inter-changeable lens camera and I just hope they create it with the same quality as the RX1 and RX1R in build and performance.
If they release it, and all signs point to a "yes they will",  do not expect it to be cheap! I fully expect it to be a high end camera with Zeiss lenses in the $2000 range. My guess is that a FF Sony NEX and a HQ Zeiss lens will set us back $4500, still less than half of what a Leica M and one lens would cost. I expect that if this his happening we may just hear an announcement sometime in the next 3 months. But hey, what do I know? Just a guess 🙂
HELP ME TO KEEP THIS SITE GOING AND GROWING!! IT'S EASY TO HELP OUT & I CAN USE ALL THE HELP I CAN GET!
PLEASE Remember, anytime you follow my links here and buy from B&H or AMAZON,
 this helps to keep my site going. If it was not for these links, there would be no way to fund this site (and the cost these days to keep it going is pretty damn high), so I thank you in advance if you visit these links. I thank you more if you make a purchase! I have nifty search bars at the upper right of each page so you easily search for something at either store! I currently spend 10-14 hours a day working on this site and the only way that I can pay for it is with your help, so thank you! Currently my traffic has been increasing but my funds to pay for the site has been decreasing, so any help would be GREATLY appreciated!
Even if  you buy baby food, napkins or toothpicks at Amazon it helps this site, and you do not pay anything extra by using the links here. Again, you pay nothing extra by using my links, it is just a way to help support this site, so again, I thank you in advance 

 More info is here on how you can help is HERE!
If you enjoyed this article/review, feel free to leave a comment at the bottom of this page and also be sure to join me on twitter, my facebook fan page and now GOOGLE +! You can also visit the new FORUMS here including the popular BUY AND SELL forum!
Also, you can subscribe to my feed at my subscribe page HERE and read these posts in your browser or news reader!