Ten reasons to like the Nikon Df
by Steve Huff

Wowzers..it's just after mid-week and I feel like I have worked 70 hours this week (and probably have) already due to the buzz, excitement and amazing camera announcements. From the Sony A7 and A7r to the Sony RX10 to the Nikon Df, it has been a wild past two weeks. When the Nikon Df rumors surfaced I knew it would not be for me because
I just do not
use DSLR's long-term because I get tired of the size, weight and large lenses.
Ever since moving to small high quality cameras, I have never once looked back to DSLR's except the week I reviewed the excellent Canon 6D. I really liked the 6D as the quality was outstanding but after a few days in NYC with it, I knew I could/would never buy it due to the weight of the body and lenses combined, let alone the size. My bag had to be bigger and my back hurt more than ever at the end of the day. That experience made me really appreciate my small cameras such as the Leica M and Olympus E-M1 🙂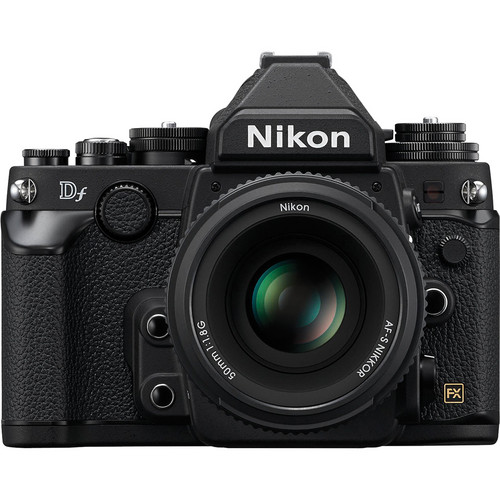 So when the Nikon Df was official, and the images popped up and we saw what it really was, A DSLR in disguise, I was let down even though I KNEW it would be large and bulky and yes, a DSLR.
Many originally thought it would be mirrorless and be a competing camera to the Sony A7 and A7r or Leica M. Many thought it would be slim and trim and house an EVF. But nope..just a reshaped DSLR with great external dials and controls and a retro design. So upon official announcement 75% of comments were people who were bashing the camera and complaining about the cost, price, size, buttons, cramped controls, etc.
I predicted a week ago that the cost would be $2800 for the Nikon Df body so I expected the cost. I expected it to be DSLR sized and it almost is. I expected it to accept new and old Nikon lenses, and it does. Because of the size and cost, and the fact that I pre-ordered the Sony A7r I decided I would pre-order the Nikon Df so I could review it immediately (I do not have a Nikon contact) and then sell it afterwards. I felt that this camera was something I really needed to review.
But over the past day or two I have been reading and watching more on the Nikon and realized that this camera body makes sense for many shooters and since all of my pre release predictions were 100% spot on, I will stick by my 4th prediction and say that this will be a very popular model for Nikon (pre-orders have been strong for the Df).
Many are bickering over the cost…but why? Let me point out a few key points;
The $2800 Nikon Df houses the amazing D4 sensor. The D4 is $6000 and HUGE, HEAVY and BEASTLY.

The Nikon Df is weather sealed in a solid magnesium body.

The Nikon Df has a cool retro look and manual controls that MANY have been asking for.

The low light capabilities of this camera will be about the best you can get in full frame. Shoot anywhere, anytime.

It is attractive in an odd ugly kind of way, but me, I like it.

It can accept all Nikon F lenses. Modern, AIS, Ai and pre Ai.

16Mp means better low light, smaller files and plenty of resolution for 99% of needs.

Worlds smallest full frame DSLR. 

The Viewfinder is in reality sufficient for manually focusing classic lenses.

NO VIDEO! To me, this is a plus! There are many others that do video well, we do not need it in this camera. It represents PHOTOGRAPHY.
Of course I can list the cons as well:
Why only 1/4000th second?

Why so FAT and THICK?

Using modern Nikon lenses would look ridiculous with this body and should be illegal to use on it 🙂

The D610 is $2000, $750 cheaper. 

The Sony A7 and A7r are almost here 🙂
To those that are bickering over it not having dual memory slots, or faster USB or VIDEO or a million focus points..you are MISSING the ENTIRE point of this camera! To those that want that, you already have MANY choices (D800). Someone like me who uses and has ALWAYS used center point only focus, no flash at all, no video, and wants simplicity then this camera is it in DSLR land. Some complain that you can get a D800 for $3k but again, I would never ever buy a D800 due to size, bulk, and the fact that it looks like a typical large DSLR that will break my back. Not everyone wants flash, dual slots, etc. Did the F cameras from the 70's have dual film slots? 🙂
For me, after really taking a serious look at the Df, for the 1st time in 6 years  it is giving me that itch to go for a DSLR again! But this is not your traditional DSLR and if I end up with one it will only be used with small primes, probably 2 old classic lenses and maybe even the still in production 50 1.2 AIS. It may be ugly to some but it is sort of "attractive ugly". It looks rough and tough. It looks like it can and will inspire confidence. It looks like it would survive a war (not sure it would though).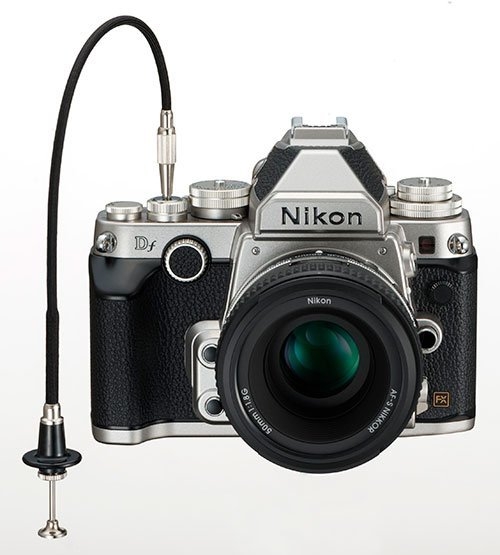 Yes, the look has grown on me and while it would have been so much cooler if it were thinner, and had a few things like 1/8000th second, it will be just fine..I expect. It is true..you cannot please all of the people all of the time. No one has been able to do that just yet because there is ALWAYS a give and take. Want world class low light performance? You need less megapixels. Want super high res? Expect to give up high ISO performance a bit.
From looking at traffic to this site and outgoing clicks to check out these cameras the Nikon has created HUGE buzz everywhere just as the Sony A7 series did last week (and I suppose is why Nikon did their announcement a week later). The Df is perfect for Nikon shooters who have load of glass, especially old classic lenses. I would never personally buy a D800, D600 or any DSLR due to the fact I use my cameras every day for every day things..but the Df? Yes, because it does indeed take me back to a time when photography was about "photography" and it looks the part. If it feels and shoots the part I am in. If not, it will go to a good home I am sure.
So I will be a busy guy here with the Sony A7r, Nikon Df, Olympus E-M1, Leica M 240 and possibly the Fuji X-E2...man I love my job! Just hope nothing else new and exciting come out before the end of the year..not sure I could handle it 🙂
Steve
Order the Nikon Df
You can Pre-Order the Nikon Df at B&H Photo HERE 
You can Pre-Order the Nikon Df at Amazon HERE
—–
And now, a quick guest post and image from Brad Husick. For myself and many others, as stated above, we feel the Df is to bulky and thick. In a perfect world the camera Brad describes and shows below would be superb and it is doable, especially from Someone such as Nikon.
My idea for a "Pure Photography" Nikon digital basic
By Brad Husick
Steve, I was so excited to read about the upcoming "Pure Photography" Nikon digital, but when it was announced and shown I was disappointed to see it's basically a D610 dressed up with a square body and some extra dials (too many in fact).
So here's my visual concept for a Nikon Dfb (b for basic) that sticks more closely with the idea of a digital F3. No need for an ISO dial or mode dial (how often do we switch them?). No need for most of the buttons. Just set aperture and shutter speed and take pictures. And make it as thin as physically possible.
I hope you like it. I hope they build it.
Brad