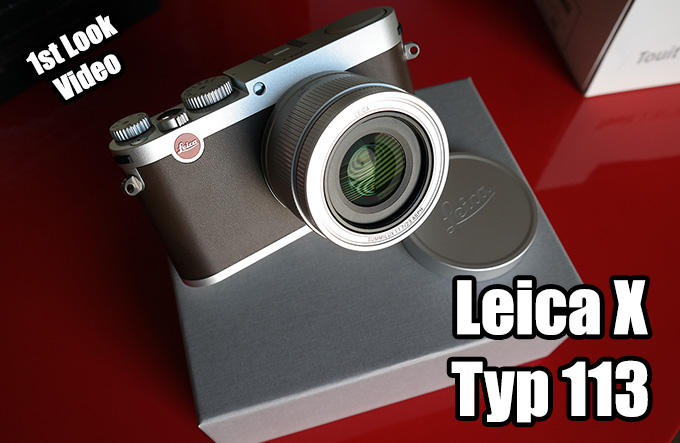 A quick 1st look video on the Leica X Typ 113!
Yesterday the new Leica X arrived to me direct from Leica for a 2 week review period. When it arrived I took it out of the box and sapped maybe 7-10 shots in my yard to see if the output is similar to the X1, X2 and X-Vario or if it was changed. I am happy to say it retains the same image quality as the previous X2 and X Vario. By that I mean it has the same color signature, the same crisp snap to the images and the same overall rendering. This time though we get a more "Leica Like" rendering with the new Summilux f/1.7 lens.
The X is GORGEOUS in the flesh (or metal) and it will indeed inspire and provide true pride of ownership. The camera focuses about as fast as the X-Vario and behaves just like an X. It starts up quicker and has a nice metal lens cap included in the box as well. While not a speed demon when comparing to the super  fast cameras, it gets the job down from what I have seen. BUT this is a first look only, my full review will be up within 2 weeks or so where I will know MUCH more about how the X Typ 113 operates.
Check out the 1st look below BUT LEICA, C'MON…GIVE US A BUILT IN EVF ALREADY! If you did this it would sell in much larger numbers.
You can pre-order the X from Ken Hansen (khpny19@aol.com), PopFlash.com, Pro Shop, B&H Photo, and Leica Store Miami