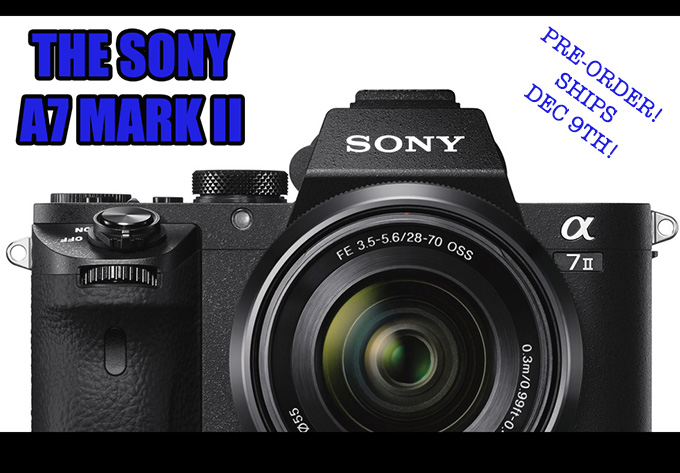 The New Sony A7 Mark II – Pricing and Ship Dates!
**Pre-Order the A7 II at B&H Photo NOW! – $1698 – Ships December 9th**
The KIT Lens version with the 28-70 Zoom is $1998 HERE
As many of you have seen, Sony Japan announced the new A7 Mark II with a slew of improvements. I had a meeting with Sony where I heard all about the new camera last week and wow, they really did their homework. The A7 Mark II is not only going to be just a full frame mirrorless, but a powerhouse of a photographic tool. Yes, I am excited. I fell in love with the A7 series a year ago and even more so when the A7s was released (My current #1 camera). With the A7II, Sony has struck a nerve and finally added the game changing 5 Axis Image Stabilization. YES. This is good.
There are a few improvements over the old A7 and the best news is that you can PRE-ORDER the A7II (links coming today) at $1699. yep, $1699. Sony did not gouge the price of the A7II, instead they kept it the same as the older A7 and have now lowered the price of the original A7 to $1299 (as of this weekend)! A full frame mirrorless that accepts ANY lens made (just about) for $1299.
Order the original A7 here. It will be lowered to $1299 by Friday.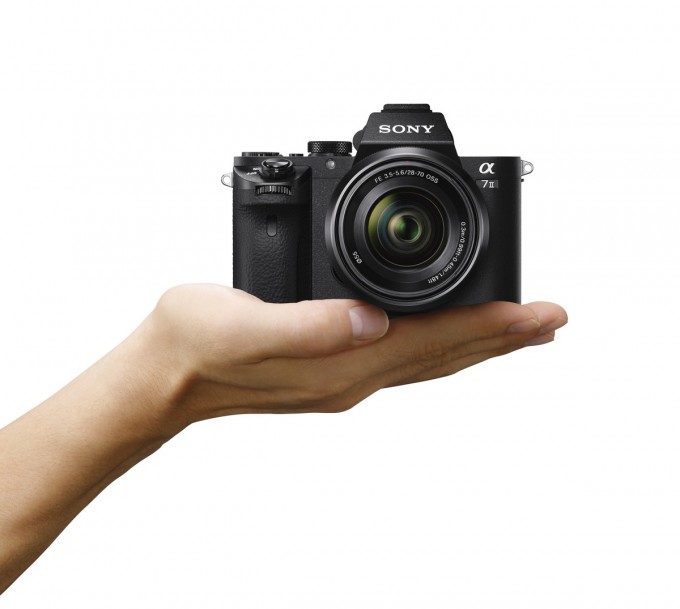 But the A7II is the one I am lusting for just due to the fact that it is now even beefier in build with a new more robust mount, better weather sealing and now 5-Axis Image Stabilization. This is the best IS you can get in a digital camera, period. Better than ANY lens, or any in body IS. This is basically what we have in the Olympus E-M1 and it is AMAZING. The best news is that this 5-AXIS will work with ANY lens, even Leica M glass, Canon or Nikon. Sweet! You will gain 4.5 stops by using 5-Axis. This seems like a polished and very capable camera. The 5-Axis IS is what set apart the Olympus E-M1 from the pack, and now Sony has it.
Sony tells me IQ of the A7 II is improved from the A7 even though the A7II is using the same sensor as the A7. Yes, it is the SAME exact 24MP sensor, but the processing has been tweaked (hopefully to match the superb A7s).
The Af is now 30% faster than the A7, video has been improved to A7s specs, and the re-design places the shutter button in a much more comfy spot as well as adding a bit more grip to hold on to.
Sony is on fire yet again and I can not wait to see what else is coming down the road from them. Rumors of a PRO A9 series is making my mouth water and I can only imagine the possibilities.
—–
PRE-ORDER the SONY A7II for $1699 – Shipping starts December 9th!! Just in time for X-Mas!
Order at Amazon
– – – – Order at B&H Photo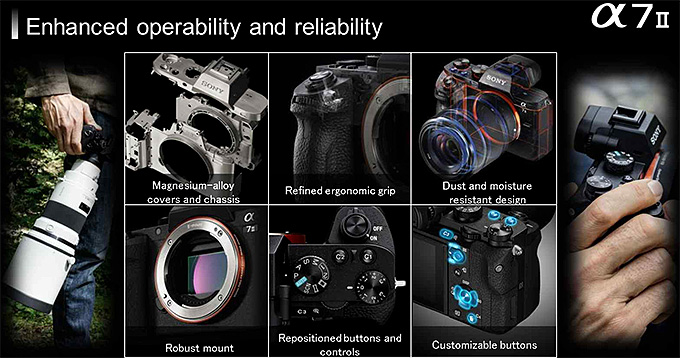 Higher bitrate video – 50MBPS – same as Sony A7s, which is astounding
Same Sensor – No changes to sensor but A7II has improved IQ due to new processing
Worlds first 5 – Axis IS on a full frame camera model
ALL lenses stabilized – even Leica, Canon, Nikon, etc
30% faster AF, improved tracking
Body redesign, new shutter placement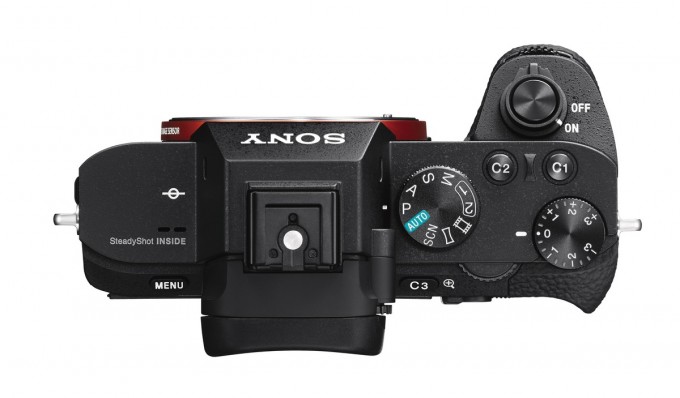 PRICING of the Sony A7 Mark II:
$1699 BODY ONLY – Ships December 9th 2014!
$1999 KIT lens  – Ships December 9th 2014!
AND YES, I will be doing a full "real world" review of this new Sony A7II as soon as I can one shipped to me for review, which should be less than a week from now!
PRE-ORDER the SONY A7II NOW for $1699 – Shipping starts December 9th!! Just in time for X-Mas!
Order at Amazon
– – – – Order at B&H Photo