The Leica M-D Camera Review Part 2. I Truly Get It. 
By Steve Huff
This Leica M-D came from Leica dealer Ken Hansen (khpny19@aol.com).
You can also buy at B&H Photo or Amazon or PopFlash.com.
My early thoughts are in Part 1, HERE
It's a funny thing, this Leica thing. Even though I have access to just about any digital camera on the planet to review, test or shoot here I am with something that seems like it is from the early days of digital. So early in fact that there is no LCD or any way at all to review your digital images within the camera. There is no auto ISO, there is no EVF of any kind, and this Leica M-D 262 is so damn simplistic, it is addictive. I have been shooting this beauty day in and out, taking it with me everywhere I go, even if I do not take any pics with it, this camera has been with me every day.
The M-D with grip from Renato Lamberti (His grip will fit any modern M). Email him HERE if interested. It's gorgeous.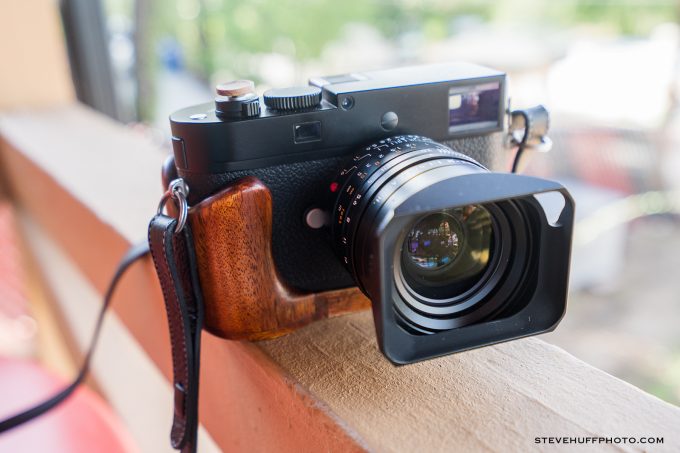 It's slim, its sleek, it's classic and the shooting experience, for me, has been just like shooting film. Just like shooting a modern day M7 or M6 or MP. While 95% of digital shooters out there will NEVER EVER understand this camera, or the concept of it, or have any interest in it, I sure as hell do! In fact, after being with it for a couple of weeks now, it is a camera I am going to hate to send back. Yes, I have my lovely and amazing Sony A7RII, and that camera can do everything this Leica does and then some when it comes to image quality and output…but…it can and never will be able to mimic the feel, usability and simplicity that is the Leica M-D. That's a fact, and for those who put importance on not only the image quality, but the act of getting that image then read on…
Debby with the M-D and 50 Jupiter 3+ from Lomography.  This is such a great lens on the M. Pastel type colors, gentle details, full on Bokeh and tiny in size.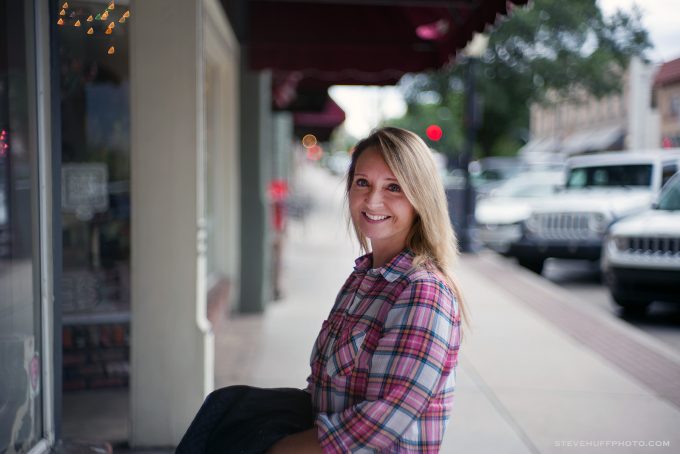 The 28 Summilux f/1.4
I have mostly had the Leica 28 Summilux attached during my use with this camera, and while it is a gorgeous lens, the price point of $6200 retail is pretty high IMO.  It's a beautiful lens, no question…but so is the less pricey 28 Summicron II or 28 Elmarit. This Summilux puts out a fair amount of CA or purple fringing (when you do not correct for it in RAW processing), but hey, most fast Leica glass does have CA/Purple Fringing. Correct for it and it goes away. I will show an example below.

Lux or Q?
Many ask me if I would choose this 28 Summilux f/1.4 or the Leica Q, which has a different type of 28 Summilux lens attached. Well, me… I will always say GO FOR THE LENS! Why?
The LENS will always be with you, for life. It will be able to be used on the next gen M's from now until Leica stops making them, or you die. The Q will be hot until the next big thing and then you will lose 50% of the value and you will have no lens. With a 28 Lux, that investment outright will be big but over the years it will hold a lot of that value. Leica lenses hold value pretty well over the long term. The bodies, not so much. In my fantasy land, the M-D with this 28 Lux, a 50 APO and 90 cron would be all I ever needed with an M today. But that is a fantasy as the camera and all three lenses would run around $23,000 or so. Ahhhh, gotta love Leica…right?
The 28 Lux is gorgeous and if I had the money I would buy and keep it, BUT it is not perfect! It has some CA issues (but to be fair, so does the beautiful Noctilux). CA/fringing is a digital sensor thing more than a lens thing and most fast Leica glass has CA. Since the M-D does not have JPEG capabilities, there is no in camera correction for this. Even so, this lens is lovely and renders just as you would expect a Leica lens to do. 
UNCORRECTED – SEE THE CA? CLICK IT for larger!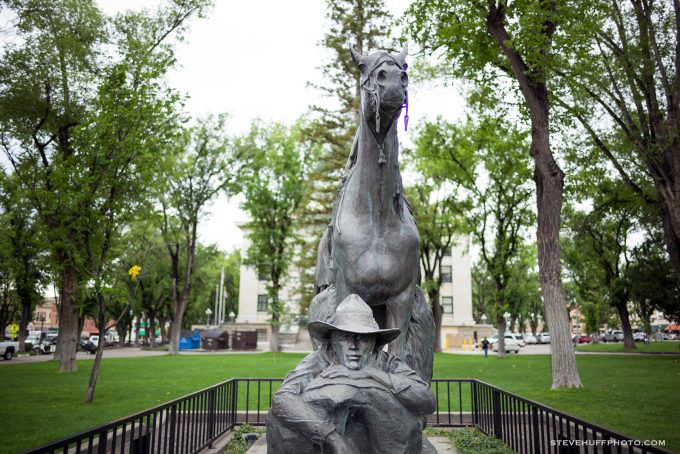 –
CORRECTED, took 2 seconds – WITHOUT THE CA – Click it for larger!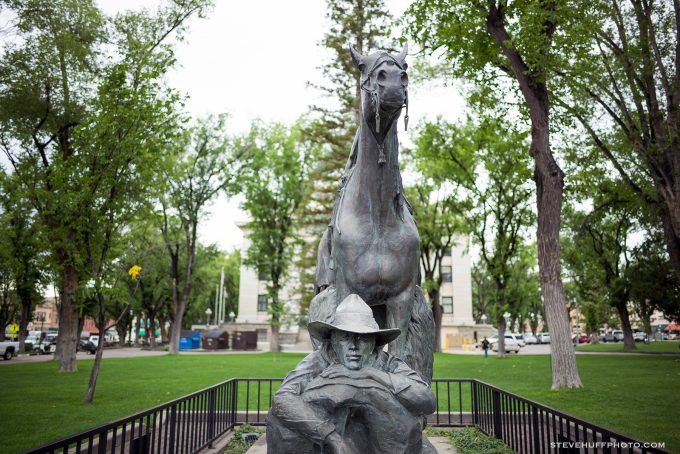 The M-D does indeed mimic the Leica M film experiece
But before I delve into specifics let me be clear. If you are someone who really loves Leica and If you love to shoot "life" and are not a pro shooting studio or weddings where you MUST nail every shot, or if you have no interest in shooting sports AND you love street shooting then this M-D may be what the doctor ordered. It is gorgeous, it is the definition of "simple" and it takes me back to the days when film was king. While there is no film involved here at all, and while there is no film "look" to be had, the M-D itself mimics the EXPERIENCE of shooting film to a T. I mean, so many walked up to me asking why I was shooting film while out and about with the M-D.
Turn it on, manually focus and frame your shot, press the shutter and you are done. No chimping, no preview, no checking the framing and re-doing the shot as with the M-D you will NEVER know what is on that SD card until you sit down to unload those images. To me, that is the most exciting aspect of this camera.
The 28 Lux and M-D, closest focusing distance. This is one 28 you can shoot a portrait with as there is such minimal distortion. This was shot indoors at "Far from Folsom", a Johnny Cash themed restaurant and bar in Prescott AZ. If you are ever in Prescott, I HIGHLY recommend you stop in and try out the steak street tacos, or the meatballs, or the nachos!
I've owned the Leica M 240 for 2+ years…LOVED IT. I owned the Monochrom for over a year…ADORED IT. This guy is going on 2+ weeks and I am IN LOVE with it BECAUSE of the simplicity, beauty and results I have been getting with it. In fact, it has helped bring back my STRONG passion after shooting Sony, Olympus, and others for so long now. It's amazing that such a basic  tool, one that costs a fortune for giving you back so little in "tech" terms can inspire so much. But Leica has always had a way of doing that for me, for so many years now and it's never been a secret!
Yep, this camera has a dated sensor. It does not matter. Yes it is an old rangefinder design. Does not matter. Yes, the high ISO is lacking compared to todays "super cameras" from Sony, Canon, Nikon and others. Yes, it is all manual. No, you can not even format your SD card in this camera. But even with all of that, this is one of the coolest cameras I have come across and while it is a rehash of the M 240 by giving us less for more, I feel this is one of Leicas best "M" models EVER. Crazy huh?
Leica M-D and 28 Summilux at 1.4 – YOU MUST Click for larger to see these correctly!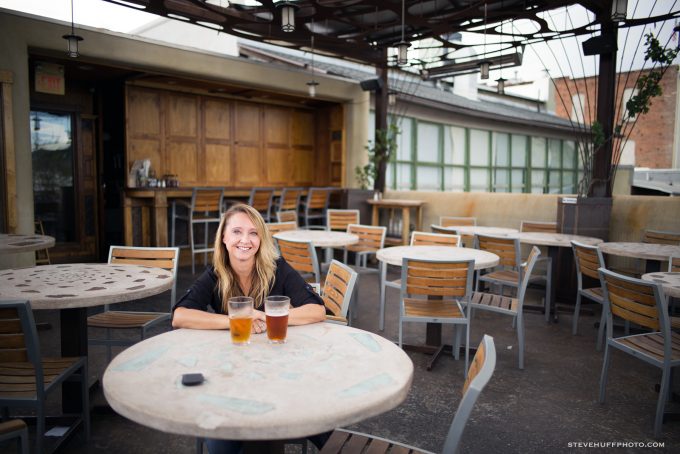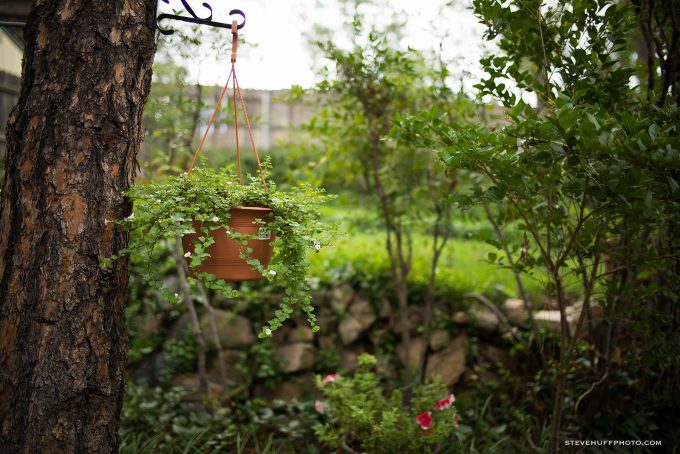 Some of you here who have been following me for the 8 years I have been running this website know my love for Leica. Yes, I love Sony, I love Olympus and I pretty much love all cameras today. While not a huge DSLR guy, I do appreciate what they can do, and what they offer for the demographic that truly needs and enjoys a DSLR. Sports, action, precision. All things a DSLR excel at and things a Leica are not known for, lol. But for me, when it comes to just getting out there and shooting, and enjoying myself and interacting with strangers who end up being subjects of my photographs, letting the camera get out of the way, the Leica is the perfect tool for just that. No, it's not just jibber jabber, it's truly how it is, again, for me.
Approaching strangers is easy with an M for me…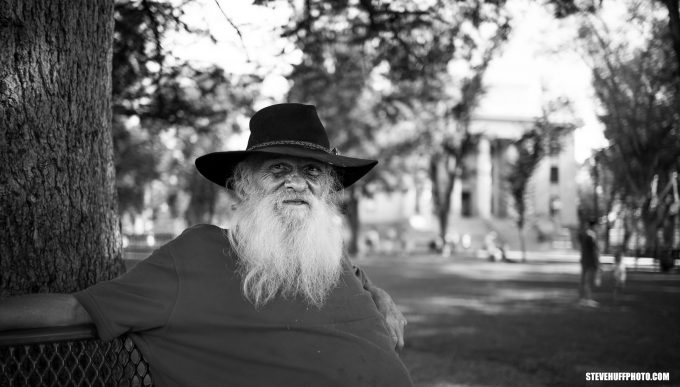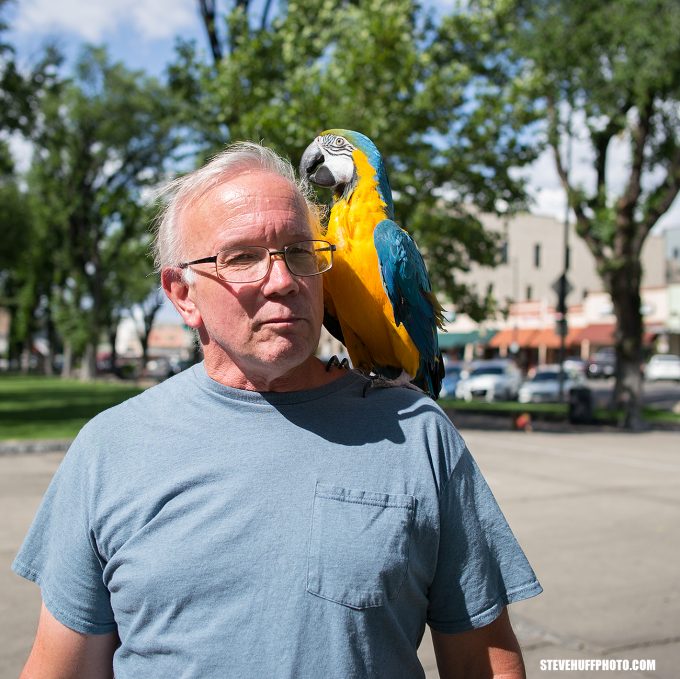 –
C'Mon steve, tell us the truth about this crazy camera. 
Lol, I KNOW many of you here are reading this saying "for this kind of cash I could buy a Sony A7RII and a slew of amazing lenses, why would I ever consider THIS?!?!?"
Believe me, most reading this would NEVER want or enjoy this Leica M-D. Nope, this is made for a specific kind of photographer. First, I would say you need to be a Leica M fan. Then I would say, you must have shot a Leica M film camera in the past, and enjoyed it. THEN I would say, you need some cash on hand. This is a niche that never existed, ever, until Leica created it with the special edition M60. A $6k digital M without an EVF or LCD? CRAZY, and no other camera company would EVER EVER try something like this. NO OTHER company would even think of it. So why would Leica spend money to release something like this, that would sell by the hundreds instead of tens of thousands? Good question, but the answer is great as it shows Leica does indeed care about it's user base and that is why they did it, for the users who love Leica and have asked for this camera.
CASH – 28 Lux – Leica M-D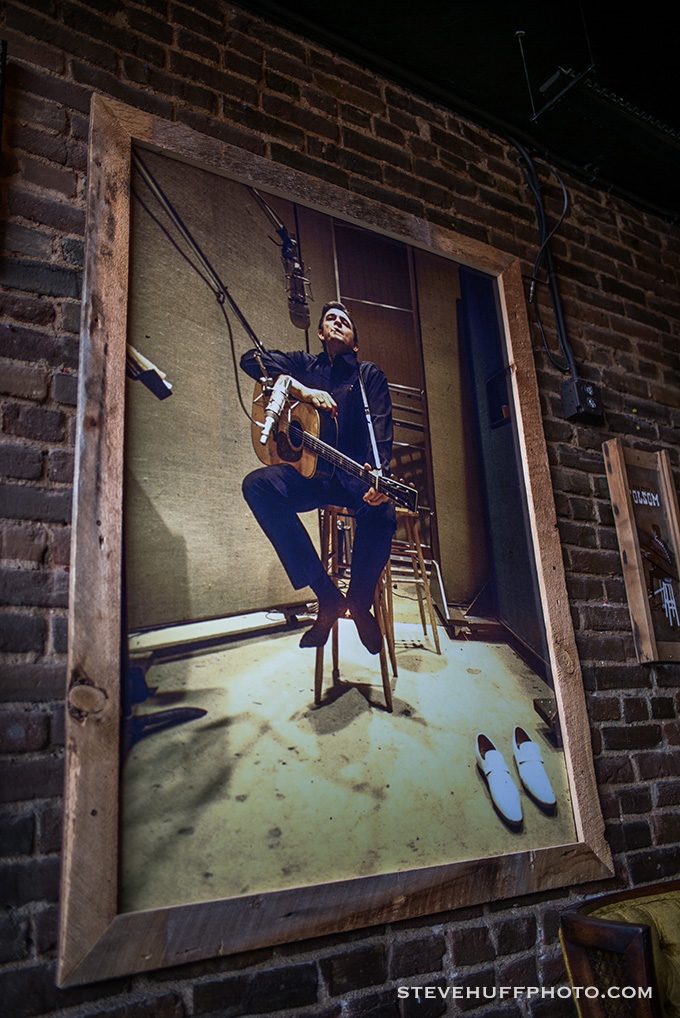 –
Gelato…28 Lux at 1.4, Leica M-D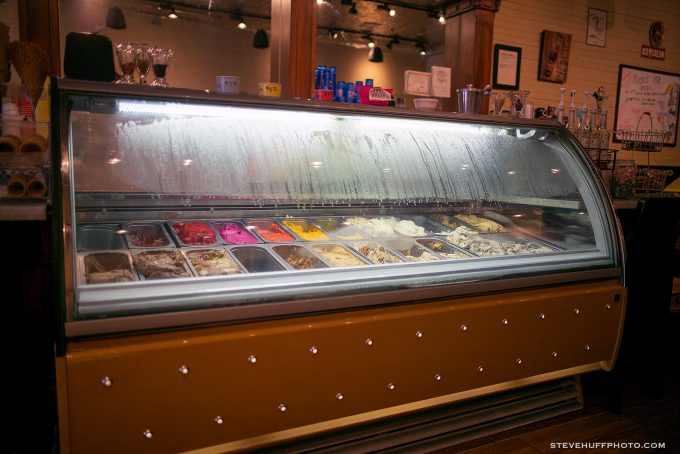 See, there are so many Leica users around the world who LOVE and CHERISH their film M's but so far, these digital versions, to them, have been lackluster. None have given the experience of an M6 or M7 or M-P, but some have come close. This M-D is for the Leica fan who wants a film experience without having to buy or process film, and it truly does give that experience. Some will say this is going backwards but to those who love and cherish that experience and memory, this camera will deliver the warm and fuzzies that they desire and in a way no other digital can. This is NOT a camera for the average Joe, or the one who wants to upgrade from a phone camera or even one who wants to go to a rangefinder from a DSLR. Nope, this camera has a specific audience, and that is the purist, the ones looking for that vibe of days past. Those who want no muss, no fuss. Those who love manual operation and a camera that you will bond with.
When shooting the M-D, remember, THERE IS NO LCD, NO EVF, NO AUTO ISO, NO WAY TO FORMAT THE CARD IN CAMERA, and NO MENU! There are NO settings. IT ONLY SHOOTS RAW, no JPEG. I have been shooting in Aperture Priority mode as it DOES have a light meter so shooting it is as easy as setting your aperture (wide open preferred here), composing and firing. It DOES NOT get any simpler, and I will even say this is MUCH simpler than shooting film as there is no processing to do, and no film to load.
To me, this is an almost perfect Leica M for 2016 for anyone who loves that true film M experience. The battery is a beast, and the same one from the M 240 but without an LCD to power I am guessing the battery would go on for a long while. In fact, from the day I received the M-D to writing two previous reports and traveling with it over hundreds of miles, I am still shooting on the same battery charge. I never once had to charge the battery yet, nearly two weeks in. That is impressive.
CLICK THEM FOR LARGER! Three from the 50 Jupiter 3+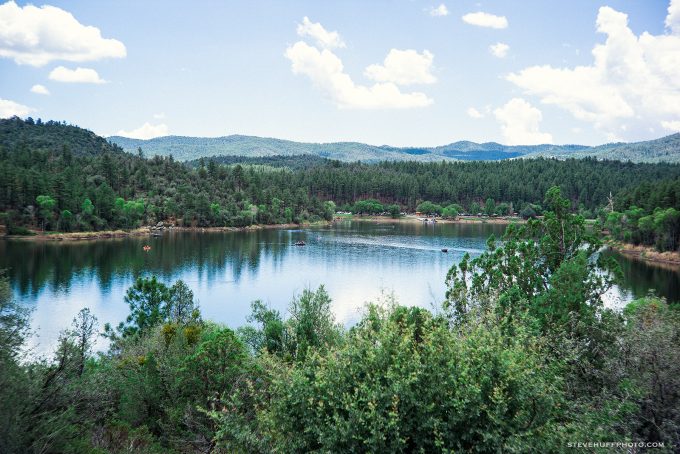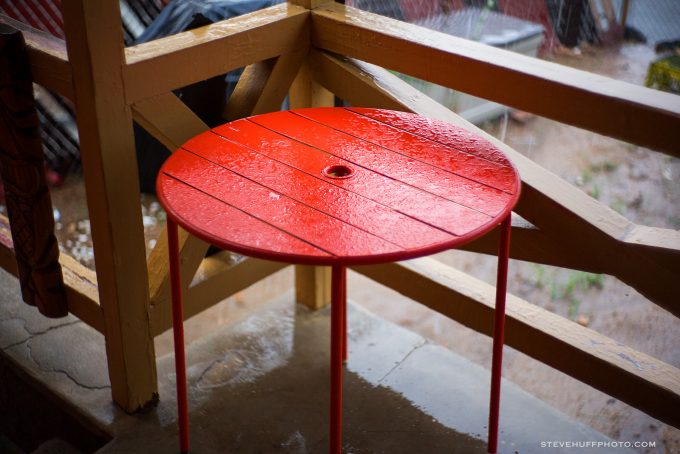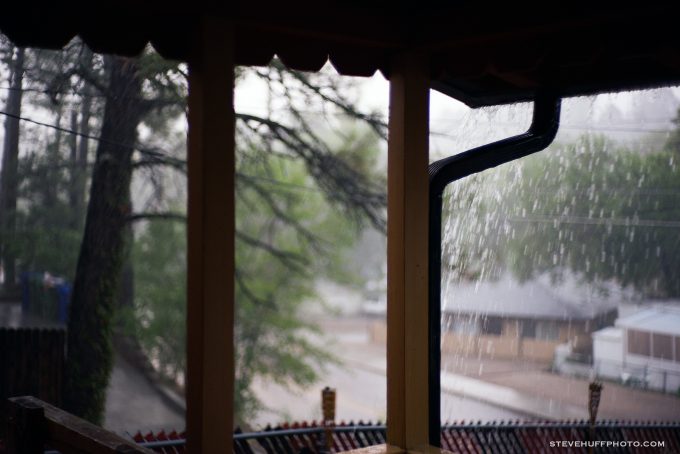 Today we have many options for making memories..
I remember as a child I was obsessed with my Polaroid camera. That was as close to digital back in the 70's as one could get..I mean..INSTANT gratification. Awful IQ, crazy exposure, horrible viewfinder, expensive film…yet I loved it. I would burn through that film so fast and then beg my Father to buy me more, but being on the poor side as a child we could not afford to replenish my polaroid film so often. I was lucky to get a pack of film every 6 months, but when that time came I was as excited as anyone could be, feeling like it was Christmas. I get those same warm and fuzzy feelings today with digital imaging, and not just Leica but all great cameras and lenses. Which leads me into 2016.
Here we are today in 2016 and we have an unlimited amount of options for imaging. We have so many out there shooting today, one sort of has to stick out to get noticed these days and it is a TOUGH business to start up today. Me, I no longer shoot for money, I stopped that long ago but I could not imagine trying to get into a photo business today, from scratch. I am happy to be an ENTHUSIAST, which means I am a guy who just loves TECH, and I love a WELL MADE beautiful piece of gear that can inspire me. I love Photography in general as a way to make artful memories. Sure, any cel phone or old cheap camera can create memories but I want to create them with passion, with excitement and with some creativity while using a body that just feels so so right. This Leica M-D or any M can offer just that.
During a walk I saw this huge bird on the house. The 2nd shot is a closer look. Click them for larger. Shot with the 28 Summilux.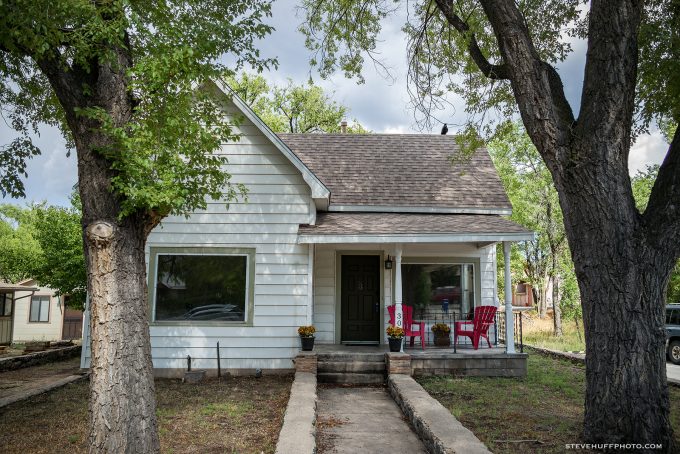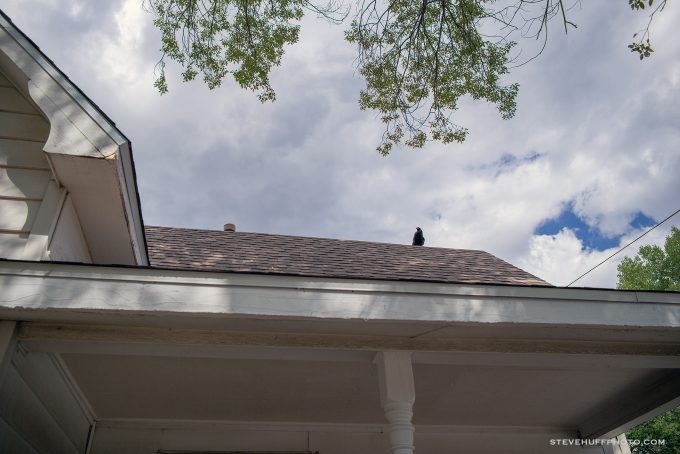 It does not matter if it costs me $100 or $10,000, if I hate a camera or feel it is lackluster, I will get bored and un-inspired. If I shoot something special, something unique, something beautiful and something that not only feels great, is simple and delivers the IQ goods… then I am all in. I have been really enjoying what Leica has been doing as of late. The SL, the M 262, this M-D and the Q, all fantastic, and with Photokina around the corner, I feel we are in for much much more in a new advanced M for 2017. Just a hunch but it's a strong one!
But for now, no matter what the new year may bring for a new M, it will NOT be anything like this M-D. Instead it will be fully featured and advanced. So if the M-D is attracting you for what it does offer, no new M will offer this, therefore I would feel safe buying an M-D because one buys this camera for what it does not have instead of what it does. It's a documentary beast. It's a camera that captures life and does so with a tug at the heartstrings.
28 Lux at 1.4 on the M-D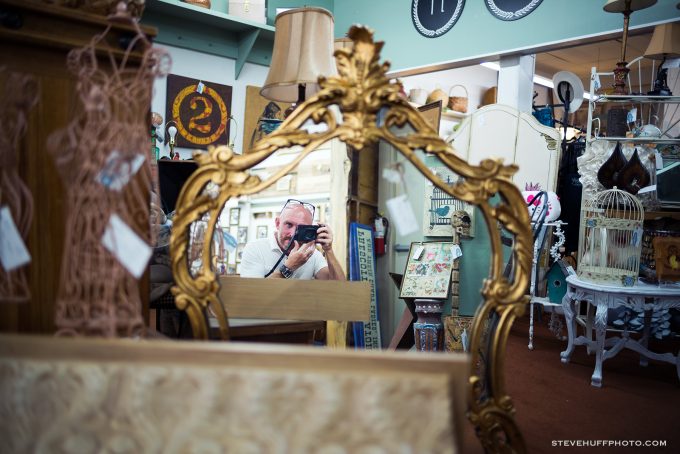 –
28 Lux at 1.4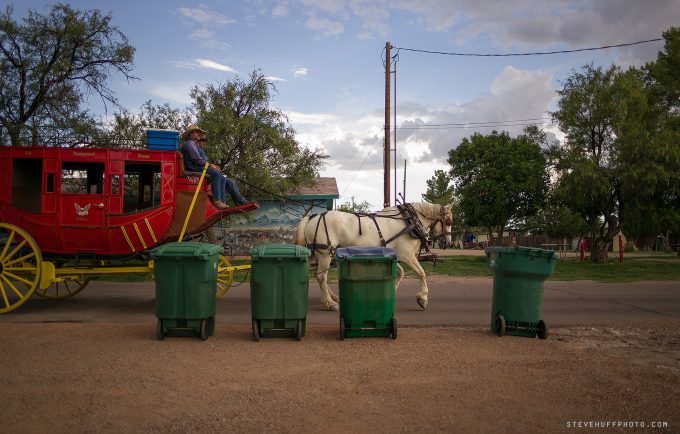 –
28 Lux at 1.4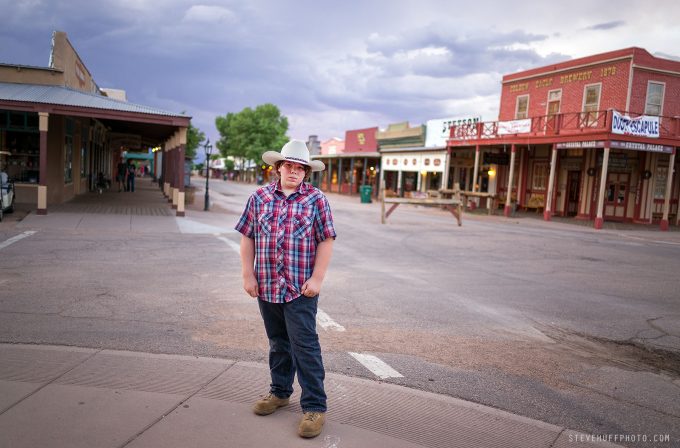 True true…this camera and lens (28 Summilux) IS INDEED going to break the bank for almost any of us. TRUE TRUE when you go to sell it 2-3 years from now, you will get 40% of what you paid. TRUE TRUE that this camera is SO IMPRACTICAL it should be illegal for what it offers vs what it costs but at the same time it is very TRUE TRUE how many smiles, how much joy and the fun and passion and motivation that this can bring is priceless. It's a strange thing..to know that you have a camera that should cost $2500 (going by what it offers) coming in at $6,000 yet when you own and use it, you know 100% that what you paid for it is so worth it.
I can't explain it but I enjoy this camera more than the M 240 and the reason is part psychological and part reality. I never imagined I would enjoy this thing, in fact, I was ready to write about how no one should buy this, but instead, I want to say BUY IT!!! I will not say that because as I stated above, it's not something for most of you out there. Many today could NEVER EVEN IMAGINE not having an LCD as many have been taught with a big fat LCD! Instead, the small amount of you who ARE smitten by this, know what it is and do not need me to tell you how unique and welcome it truly is.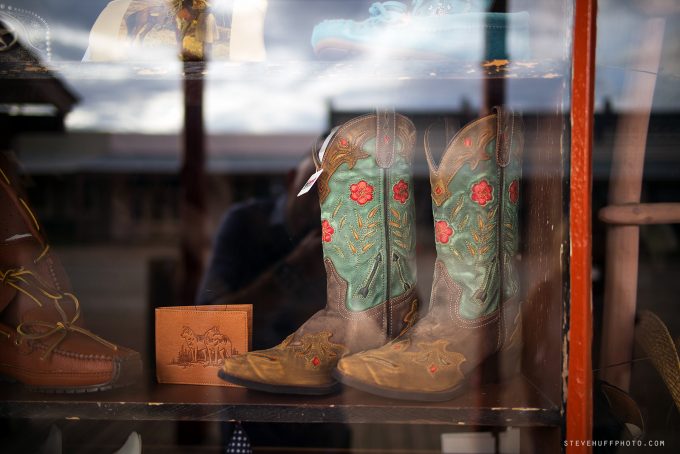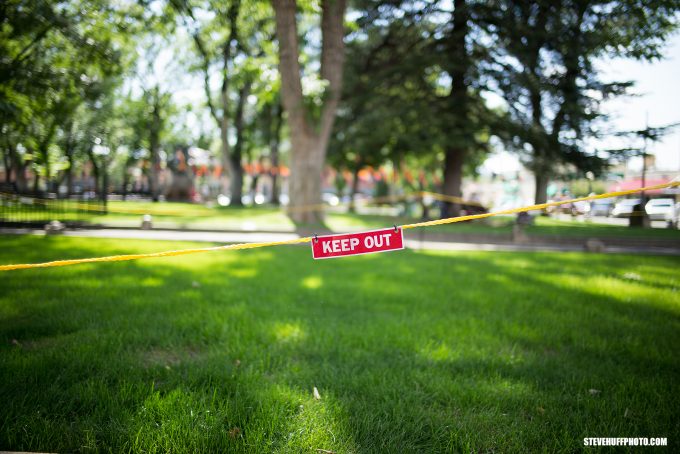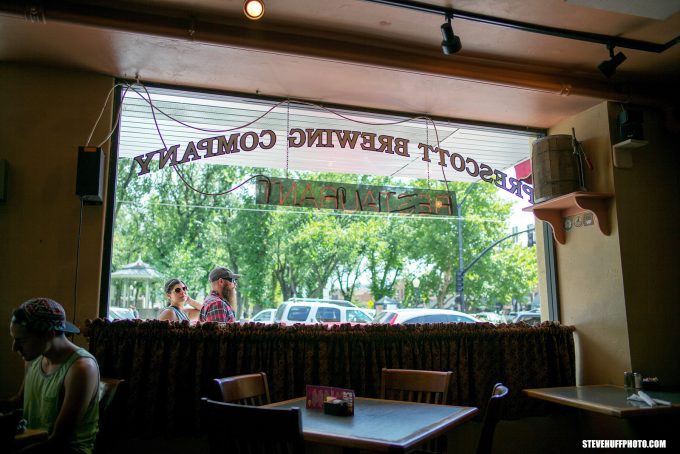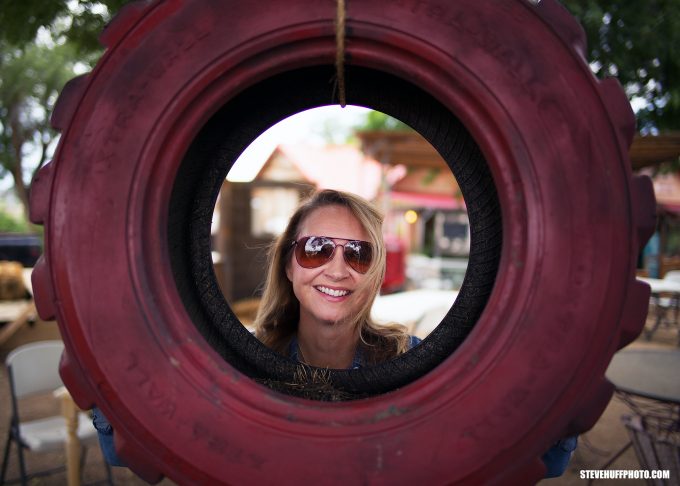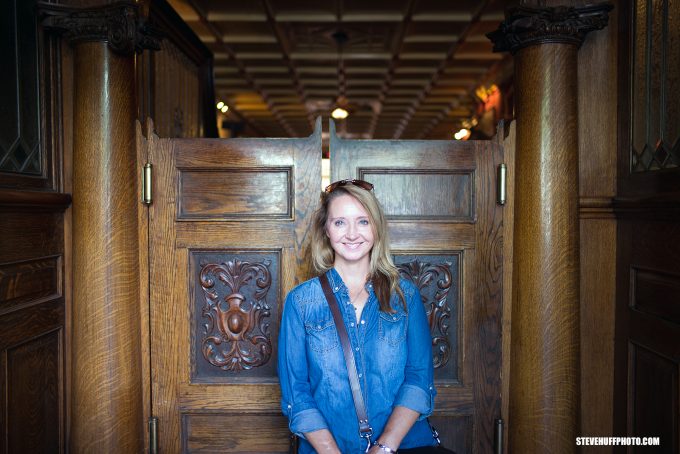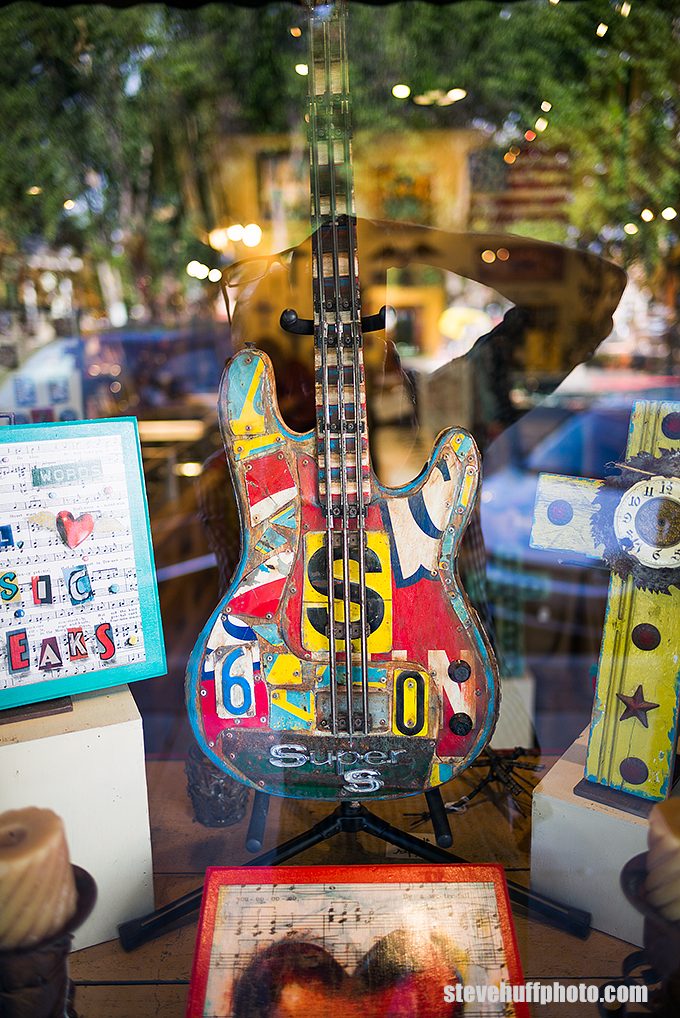 This Leica M-D looks like an old school MP, though with the larger size of the new M 240. You have your typical Leica rangefinder for focusing, which again, is always 100% manual. It only shoots RAW so forget about JPEGS. This camera is for those who love to "process" their files just as we did back in the film days (as many still do today). So one must take their time when shooting this camera. Framing for those new to Rangefinders can be tricky, and remembering to set the ISO manually has been an issue for me on 2-3 occasions (I am so used to and spoiled by Auto ISO).
But when you slow down, take fewer shots and actually learn how to frame, expose and maser the RF focusing by trial and error then it becomes a ver rewarding process. Add in a true Leica lens, like the 28 Summilux and you get that classic, beautiful, uber realistic Leica vibe going on with your photos.
Click it for larger to see the tones and rendering of the 28 Summilux at f/1.4. Zero corrections applied.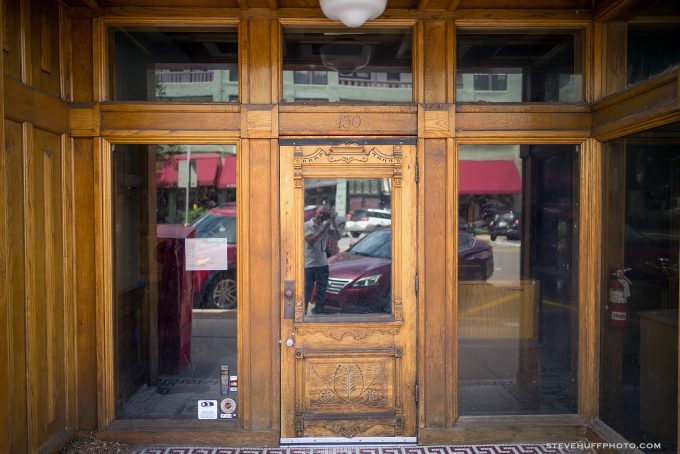 –
Town Square in Prescott AZ. My favorite small town in all of Arizona. Uncorrected.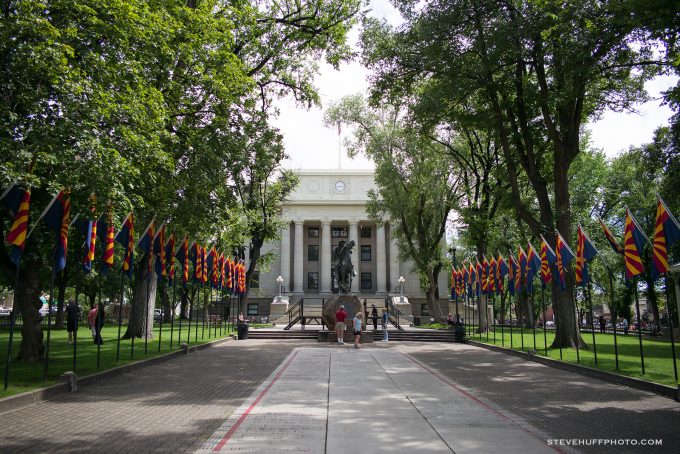 –
28 Summilux f/1.4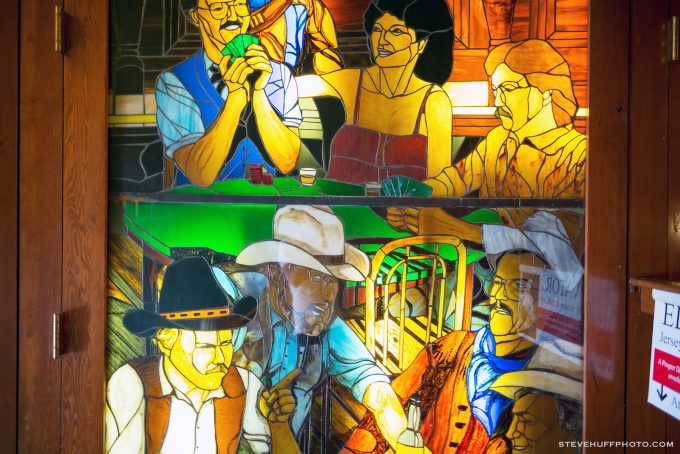 Why you DO NOT want this camera!
Lol, instead of me stating why you WANT this camera, I am going to tell you why you do not want it. ME, I want it. Badly. I want to so send Ken Hansen a check and say "SOLD" but for me, this is a ton of cash. Even so, I WANT IT and if it gets sent back without purchase I am going to have a frown on my face for months to come. Truth be told, this camera has re-ignited some passion in me and it has made me excited to look around for shots, to carry it with me everywhere and to have that excitement and anticipation of getting home to see the shots I envisioned in my mind and through the rangefinder.
So now you know I love it, and feel it's one of the coolest Leica M's ever.
BUT, here are ten reasons why YOU DO NOT WANT THIS camera…
It's $6000
It has no LCD
It has no EVF
It is manual focus only
It has no menu, at all
It has no settings
It only shoots RAW, no JPEG
You can not format your SD card in this camera
You can buy the same camera, with LCD for $600 less (M262)
There is NO Auto ISO
So with that said, 95% of you probably said YES, that is correct! Why would I want THIS camera with those 10 flaws?
The Jupiter 3+ at f/2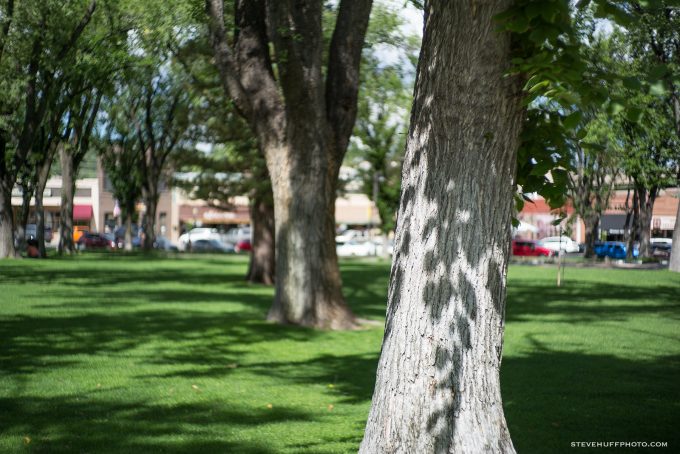 I'd guess that 5% of you see this list above and see all of the reasons YOU DO WANT THIS CAMERA!
That 5% is who this was made for. Those who appreciate the minimalist approach. Those who long for the old days of a Leica M film camera without the cost and time of film. Those who despise menus, settings and configuring a camera. Those who love the tactile feel and experience while being rewarded for your efforts when you nail a shot.
The Leica M-D is an odd cookie in 2016 but for some it makes so much sense. Yes, you can buy an M 262, brand new, with an LCD and menu system, auto ISO, JPEG shooting, a Leica red dot and in camera card formatting, for $600 less. True, see it HERE.  So why on earth pay MORE for LESS? To some, LESS IS MORE, that is why. Ever since I started writing about this Leica M-D, it has been my faithful companion and even though these days I shoot for ME and only ME (and for these reviews), I focus more on the feelings I get when using a camera, the ease of use, the way it connects with us and the performance it can deliver. For example..low light. The film M's, back in the day were known to be wonderful low light cameras simply due to the size, quiet non shock shutter and methods of shooting them. Of course it also depended on the film loaded but today we have the same features here in the M-D.
A quiet and subdued soft click shutter that sounds more like an M6 than ever. We have the same body style, easy to grip and hold and not massive. Hold an M and brace yourself and you can shoot at very low shutter speeds. While the high ISO performance is lacking compared to today's super cameras, it does pretty good for what it offers. ISO 6400 max with a fast f/1.4 lens can deliver you images that work, in pretty low light.
Very low light with the 28 Lux. f/1.4, ISO 1600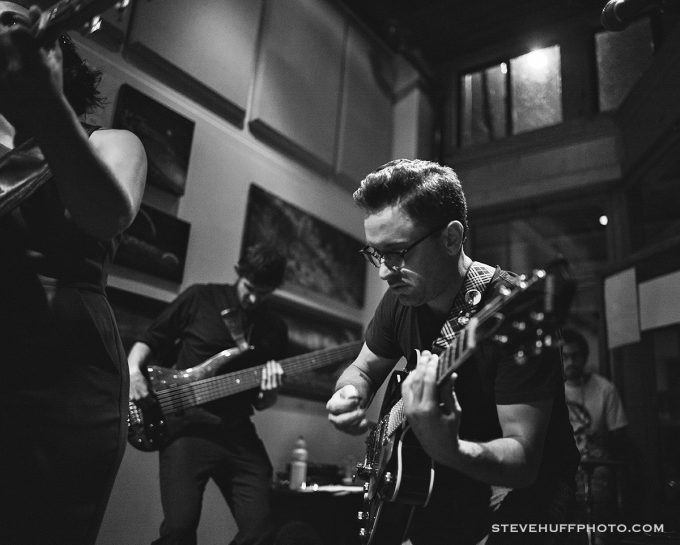 My final word on the Leica M-D 262
It's limited but liberating. It gives less, but you get more in return. It is unique, it is beautiful, and it is expensive. Superb battery life, amazing build and feel. Most simplistic digital camera ever created. 
I am so happy to see choices in the Leica M lineup today. Not so long ago, if we wanted a Digital M we had one choice. The M8. The M8, while great at base ISO lacked in every other way from low light, to a horrible LCD, to freeze ups from time to time, to weird colors when not using a special filter on your lens. The M9 was amazing but has come and gone, and today we have the M 240, which is the fully loaded M with video, live view, EVF capable, etc. We have the Monochrom which is an all black and white camera, and we have the M-E which is an offshoot of the old M9. We also have the M 262 which is a stripped down M 240 and the M-D 262 which is what I a writing about today. Some may prefer the M 262 as it has an LCD, menu system, Auto ISO and costs $600 less. BUT one thing I have noticed with the M-D is the way it feels like a film M as well. having no LCD on the back means you do not feel the LCD, instead it is just smooth and feels amazing in the hand. It feels like a solid chunk of metal, and inspires confidence when you shoot with it. It just glides into your hand.
A video I made when the M-D arrived…
The M-D 262 may not make sense to most of you, but to some of you it does and to me…well, it's been an amazing time with the M-D. Eye opening, fun to use, a conversation starter and typical Leica M results. At $6000 it is not cheap, or inexpensive. In today's world, $6000 is a huge chunk of change for 99% of us so this is not a purchase to take lightly. You do indeed get less for more, so if you believe LESS IS MORE then the Leica M-D 262 is one hell of a unique camera for you. I do not think Leica will continue this line into the next gen M, so one day many many years from now it may even be a collectable. Who knows. If I had the spare cash right now, it would be sitting on my shelf along with my favorite and most used cameras.
Steve
WHERE TO BUY?
If you want any Leica gear be sure to send Ken Hansen and e-mail to khpny19@aol.com. He has been a staple of this website for 8 years now, and a legendary Leica dealer. You can also find the M-D at PopFlash.com, B&H photo or Amazon.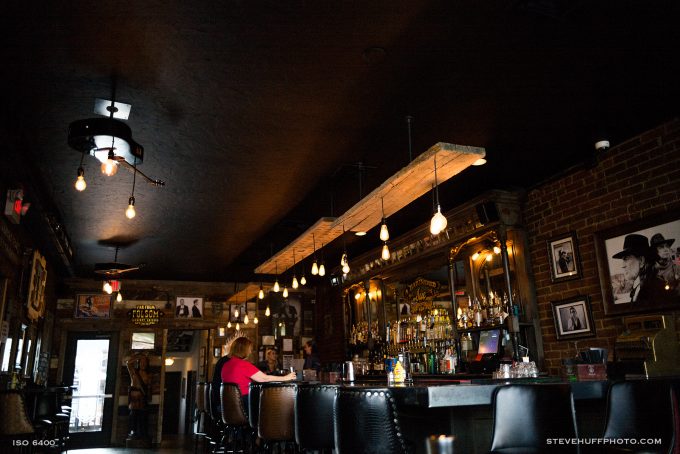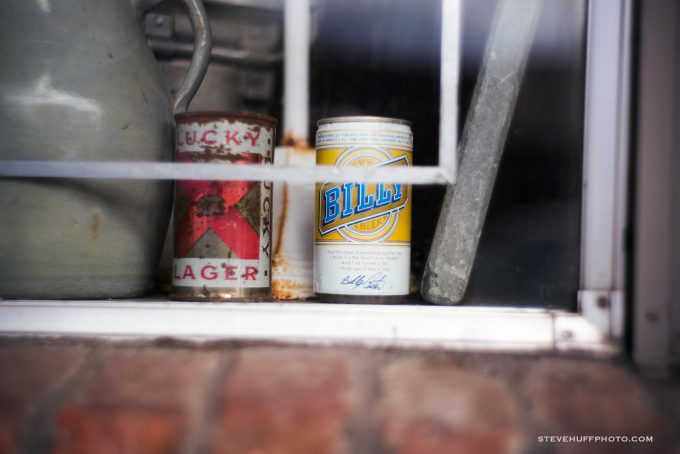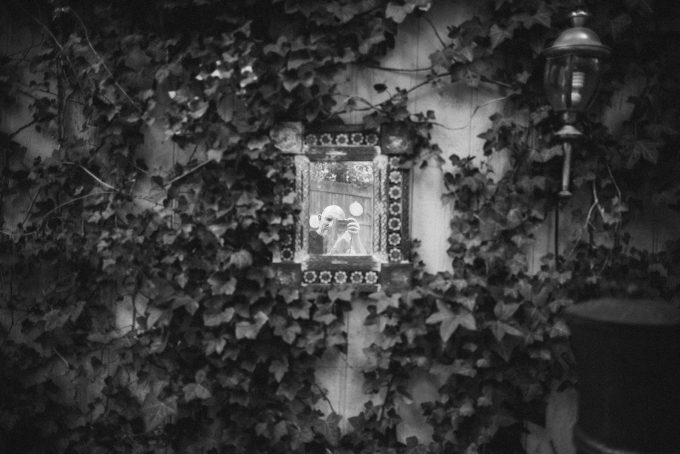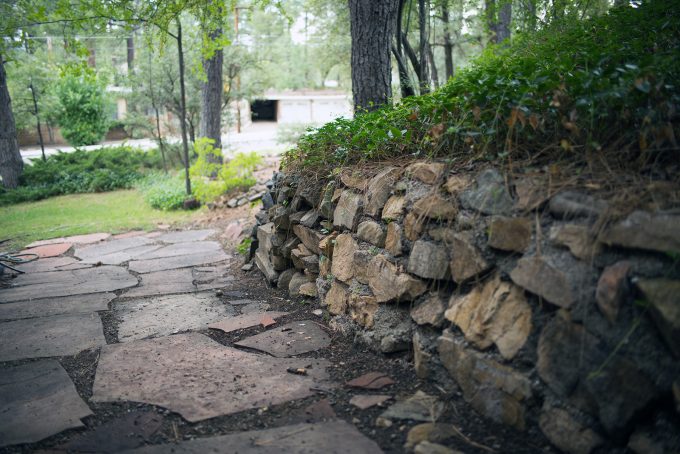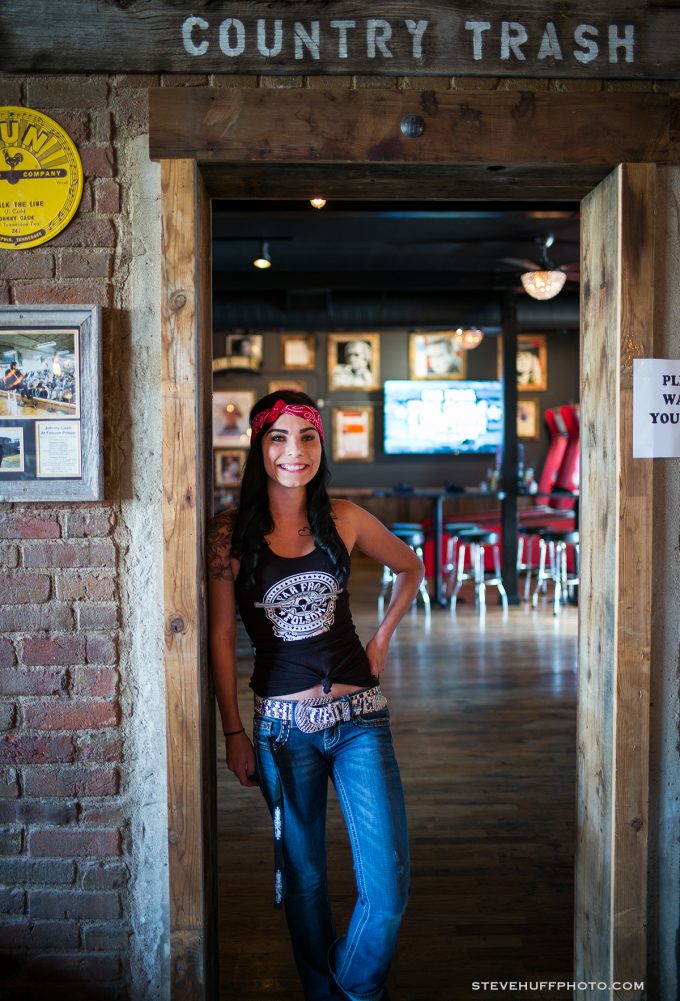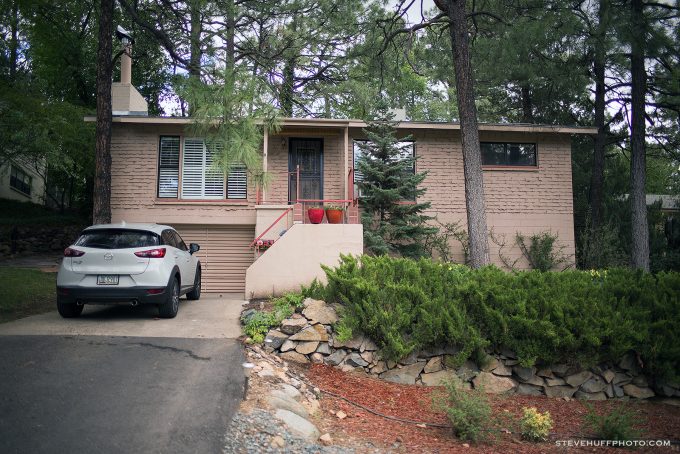 ---
HELP KEEP THIS FREE WEBSITE RUNNING STRONG! HOW YOU CAN HELP OUT!
For the past 8 years I have been running this website and it has grown to beyond my wildest dreams. Running this site costs quite a bit of cash every single month and on top of that, I work full-time 60+ hours a week on it each and every single day of the week. Because of this, I could use YOUR help to cover my costs for this free information that is provided on a daily basis. 
To help out it is simple, and no, I am not asking you for a penny!!
If you ever decide to make a purchase from B&H Photo or Amazon
, for ANYTHING, even diapers..you can help me without spending a penny to do so. If you use my links to make your purchase (when you click a link here and it takes you to B&H or Amazon, that is using my links as once there you can buy anything and I will get a teeny small credit) you will in turn be helping this site to keep on going and keep on growing.
Not only do I spend money on fast hosting but I also spend it on cameras to buy to review, lenses to review, bags to review, gas and travel, and a slew of other things. You would be amazed at what it costs me just to maintain this website, in money and time (250 hours a month, and about $3000 per month).
So all I ask is that if you find the free info on this website useful AND you ever need to make a purchase at B&H Photo or Amazon, just use the links below. You can even bookmark the Amazon link (not the B&H) and use it anytime you buy something. It costs you nothing extra but will provide me and this site with a dollar or two to keep on trucking along.
AMAZON LINK (you can bookmark this one)
B&H PHOTO LINK – (not bookmark able) Can also use my search bar on the right side or links within reviews, anytime.
Outside of the USA? Use my worldwide Amazon links HERE!
You can also follow me on Facebook, Twitter, or YouTube. 😉
One other way to help is by donation. If you want to donate to this site, any amount you choose, even $5, you can do so using the paypal link HERE and enter in your donation amount. All donations help to keep this site going and growing!
 I do not charge any member fees nor do I (nor will I ever) charge for reviews, so your donations go a long way to keeping this site loaded with useful content. If you choose to help out, I thank you from the bottom of my heart. It is TRULY needed and welcome. Thank you!