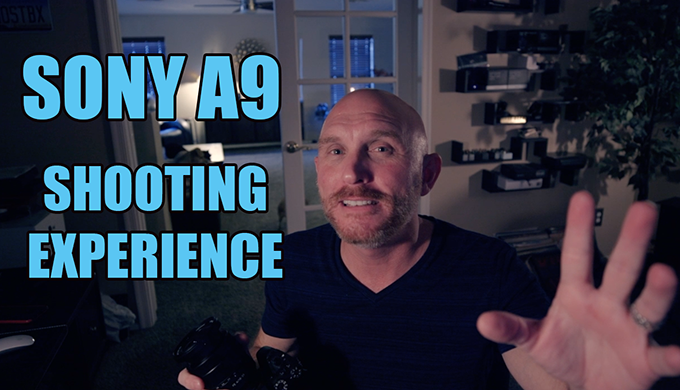 LET'S TALK: My Sony A9 Shooting Experience and why it is not just a sports camera! (Video)
Hey guys! Hope you all had a fantastic weekend! The Sony A9 fever is still in effect, though it has died down a bit from last week. Pre orders are now open at Amazon (HERE) or B&H Photo (HERE). Only a month until it ships and so many are excited to get their camera. Since I have shot with it for a full day, I wanted to make a follow-up video to my last one with my thoughts on shooting it, the speed, the quality and all things about this new A9. I can not share any images until later in the week, but at that time I will show a few shots from the 1st time ever in life I shot any sports or really fast action. So while my images are "meh", the camera was flat out amazing. But watch the video below for my detailed thoughts on using this new Sony beast.
I also get into why this is so much more than a sports camera. I did not call it my "Desert Island Camera" for its sports abilities! Enjoy your Sunday and I will have more during the week. Also, a note. I am traveling from AZ to IL to OH and through PA for 10 days or so via road trip with Debby in about a week. So during that time the updates will be slower here, but I will have fun updates from the road at my YouTube HERE. I have some new stuff I am testing that is top-secret, and will be putting it all to the test on my trip!
And now, the video…
You can pre order the A9 below at my recommended Sony dealers whose I trust: