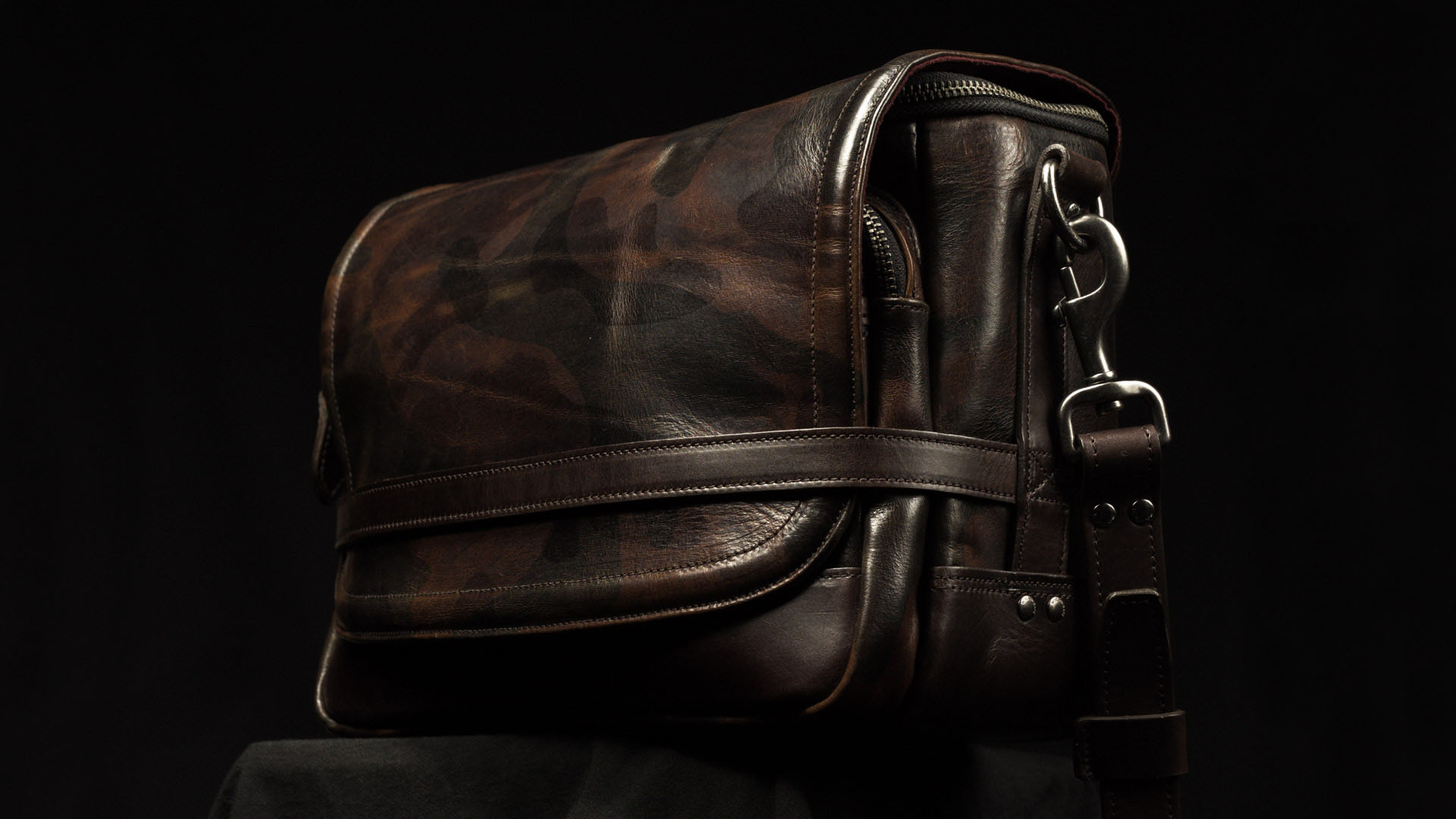 Sneek Peek: A new camera Bag arrives. The Wotancraft Ryker CAMO  Edition.
A new bag arrived today (well, two of them did and the other is from Think Tank, reviews soon on both) and it is gorgeous. It's the Wotancraft Ryker in a camouflage finish. OH MY it is gorgeous! You guys know the Ryker is my all time fave bag, and this one is just another finish that adds beauty and style to this already gorgeous back. Black, Tan or Camo, they are all beautiful in design, construction and function.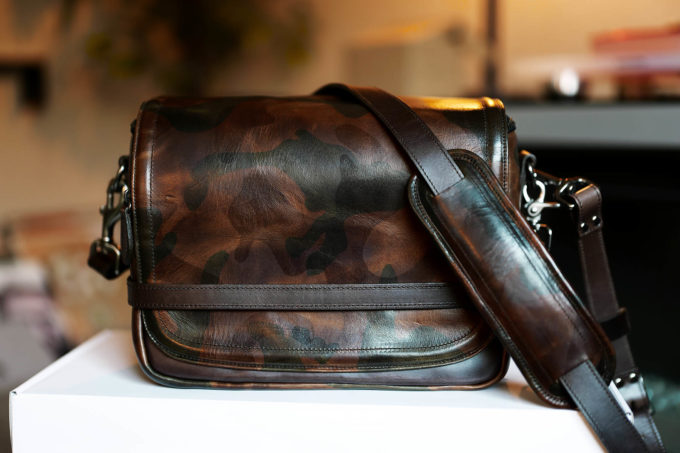 You are going to start seeing this bag in some future videos (and will talk about it in my next video)  but I was reading the Wotancraft website about this bag and they created the Ryker (and a new version is on the way that is different from the prototype they sent me many months ago) as a Leica bag. In fact, their website says this:
"Ryker is a designated Leica bag, simple as that.
When we first encountered the Leica M6 film camera, we fell in love with the classic design and the nostalgic history background, the same reason we are so obsessed with vintage Panerai and Rolex watches.
Over the years we added the digital Leica M9 and the Leica M240 to our collection, and amazingly these new generation cameras still possesses the same "Leica spirit": traditional and intuitive operating mechanism, manual focusing, unquestionably elegant design… owning and shooting Leica M is truly a very "intimate" experience, users overcome the challenges of manual focusing, just to gain a nostalgic sense of oneness between man and machine, somewhat resonating with the feeling of operating an analog manual vinyl record player.
A Leica, being what it is, deserves a specially made bag that authentically carries its appeals and design language."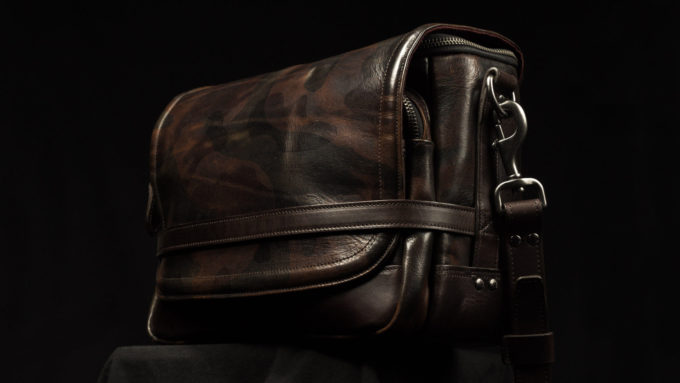 "To make the Ryker worthy of the classic tradition, we carefully scrutinize the bag's structure design, to avoid loosing a sense of overall aesthetic integrity in favor of specific functional needs.
We started out with a traditional "satchel" style, and added a challenging hand-folded "edge rim" padding, to create a unique visual effect: a camera bag that "doesn't look like a camera bag". Others will see Ryker users as owning an subtly elegant bag, the keywords that pop out should be "quality" and "classical" rather than "utilitarian" and "modern"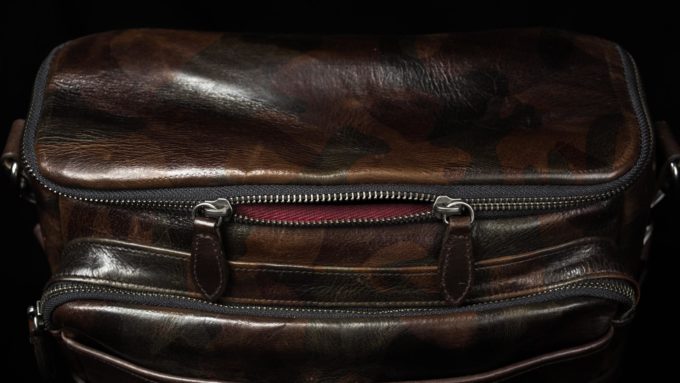 "When we were prototyping the Ryker bag, we deliberately discarded any use of metal tuck-clasps. The front flap is the most frequently maneuvered part of the bag, and we don't want to repeatedly go through the harsh sound of metal scuffing against each other.
We created a horizontal fastening strap to tuck the leather flap under, while using the hidden magnets to secure the flap.
"Even since its release in 2010, Ryker has underwent various upgrades per feedback from professional photographers worldwide, and the most prominent enhancement is the addition of "zippered inner flap" in 2014.
This is considered a "genius idea" by photography gear reviewer Steve Huff at www.stevehuffphoto.com (Ryker is also Steve's NO.1 favorite camera bag to date) for using a simple design to accommodate photographer's real life considerations, such as rain / snow / sand impacts out in the wilderness, and the possibility of gear tumbling out when a bag tips over."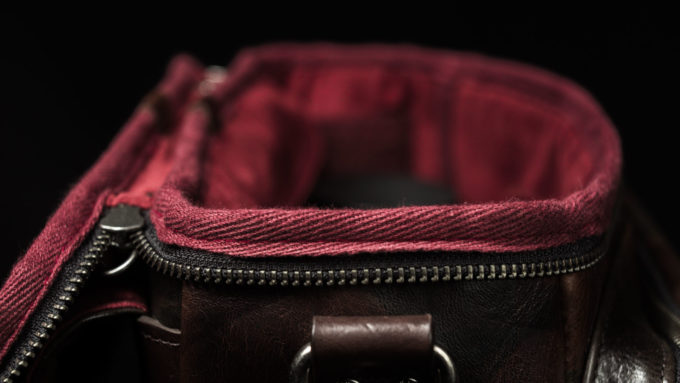 There is much more at their webpage for this bag, so if you want to see more text or images, check out their site HERE. 
But let me add this. The Ryker is and has been my #1 fave bag for many years now, it is gorgeous in every way, has a soft supple feel, never stiff. It hold a Leica M and lenses and even my SL and some M glass. The design, the materials and the construction…well, doesn't get any better than this.