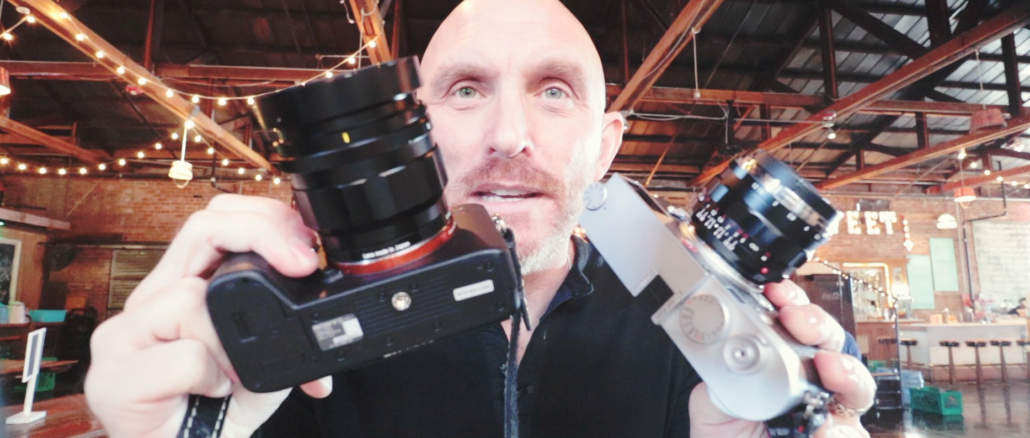 More with the Voigtlander 40 f/1.2 M mount and E mount!
By Steve Huff
As a follow-up to the article from the other day I shot a little more with the Voigtlander 40 f/1.2 in both the M version and the E mount version. After the last quick test I wanted to see if there were truly differences between these lenses, optically. In a couple of the shots from that post, it appeared the Leica was giving a more shallow DOF than the Sony version. Some in the comments have suggested what may have caused this difference: "Since you are shooting both lenses at f1.2, I'm sure you were using high shutter speeds. It would be worth making sure that you have EFC (electric first curtain) or full electric shutter turned off on the aRIII. I've read forums and seen examples of how EFC affects the Bokeh with shutter speeds above 1/2000"
So I made sure those were off, and I tried again. This time, the differences were much more subtle which shows the Sony can affect bokeh of some lenses, in some situations. Interesting indeed.
Below are a few more snaps, and I will also have a review of the M mount as used on the M10 soon. I am heading to Vegas today for WPPI and a few other surprises, so will be updating from the road most of the week. Before you take a look at the images below, see this video with more on these two lenses. I LOVED the E Mount, and again, if you missed my review of that lens while I was in Whistler, Canada then it's worth a look and is HERE.
I made a quick video on these lenses where I also share these snaps and discuss my thoughts…
Quick Comparison Images
NOTE: CLICK ON THE IMAGES to see Larger and Better versions. Not doing so means you will not see differences (if there are any) as these small versions are compressed highly. 
1st shot. The one thing I found with the E mount that has happened 2-3 times now is that it is easily switched to f/1.4 from f/1.2 so in this test it appeared the E mount was at f/1.4 though I thought it was f/1.2. Even so, the Leica version looks nice when wide open, and the Sony looks nice at 1.4. Both appear pretty similar with some slight differences in the output. Leica being a but more contrasty and the Sony less so. By these, the Sony looks a tad more dull but of course it could be made to look just like the Leica version with some tweaks in contrast and saturation.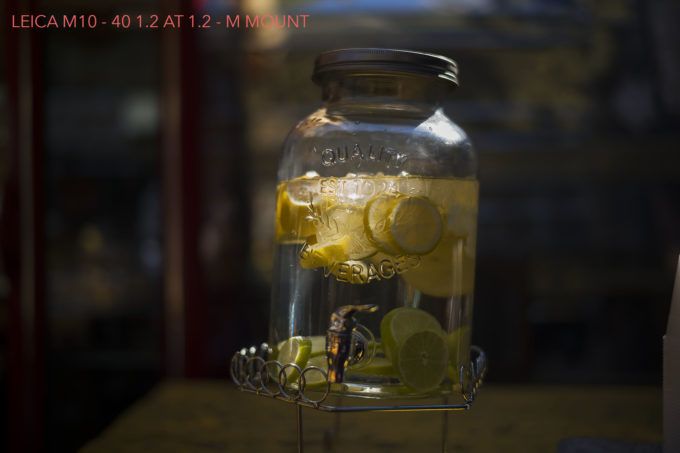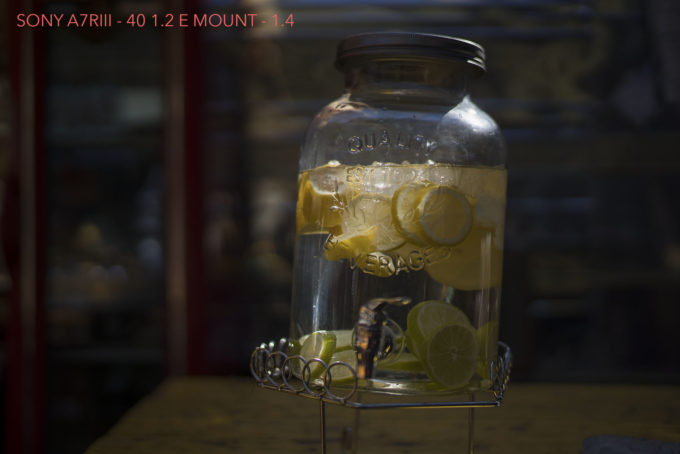 —
To me the Bokeh now looks the same between the two lenses. The Leica shot, again, has more pop and contrast as the is how it puts out a file. The Sony is more subdued but this is not a bad thing. In fact, it makes the file easily tweak-able during raw conversion.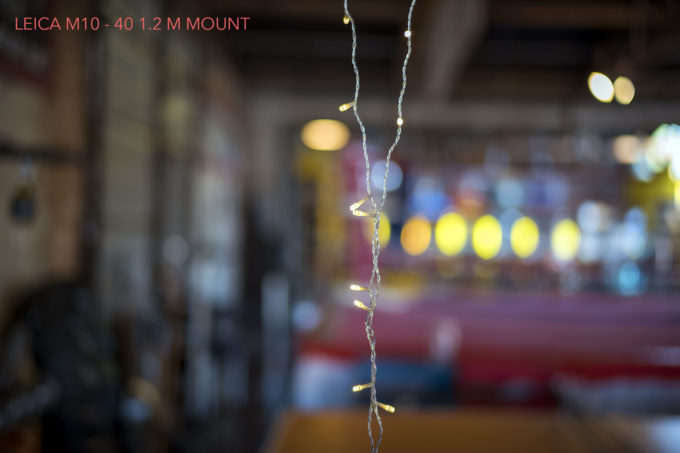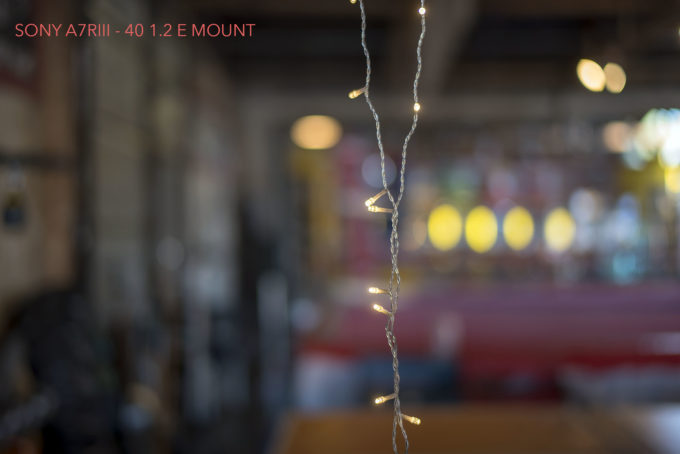 —
This is a shot of Debby with the Leica M10 with M mount, then Sony A7RIII with E mount, then Sony A7RIII with M mount! I will state that my preference here is with the M version of the lens on the Leica and Sony. My M mount version is not only half the size of the Sony mount but a bit sharper as well.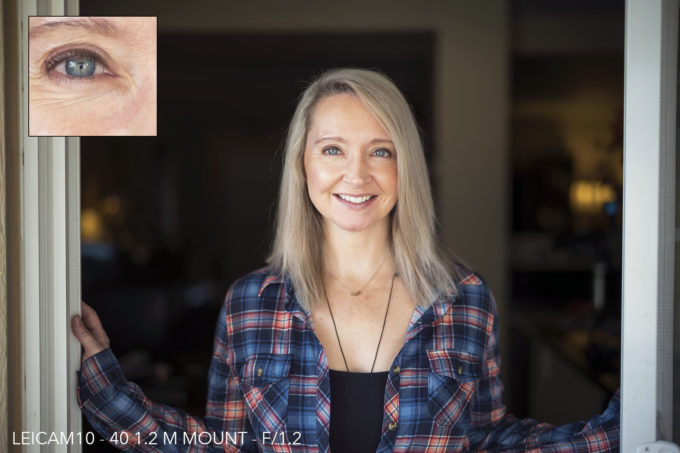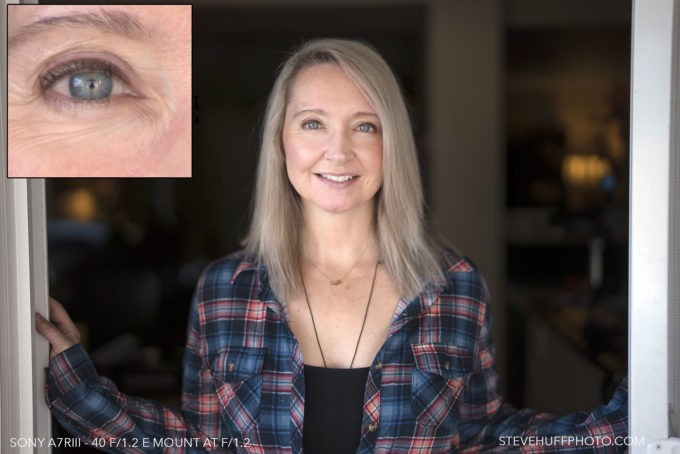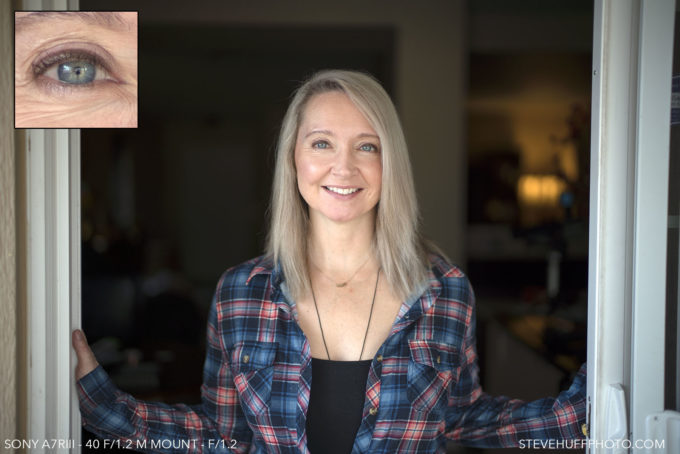 So would I go with the E mount or M mount with Adapter if I was planning to use this lens on a Sony A series camera? Well, I would still go with the E mount and that is because it was made for the E mount and it has electrical contacts. This means your EXIF data will be recorded and the auto magnify will work when you go to focus. Of course, one could also go with the M mount and a Techart adapter that would allow Auto Focus and even Eye AF with the Sony ; ) See more on the Techart adapter HERE. I tested the very 1st version as well, and you can see that HERE. 
So far I am enjoying the Leica M experience again after not shooting with one for over a year. That was the longest stretch without a Leica I have had in over 11 years I think. While a Sony A7RIII will give me more tech features and pro features and versatility with all kinds of lenses and macro capabilities as well, the Leica offers something that no other camera besides the Hasselblad X1D (IME) can…and that is the romance, the love, more passion and fun with my photography. When you shoot a tool you really enjoy and love, it will show in your images and excitement to take them. While all I have done so far is do testing with the M (only had it for 2 days) I will be shooting with it this week, and also have a diopter on the way for my aging eyes.
I want to thank Stephen Gandy from CameraQuest for loaning me both of these lenses for a long-term tryout. If you are looking for Voigtlander lenses, he is the man. 
The M10 came to me from Ken Hansen (khpny19@aol.com) but can also be bought at B&H Photo, PopFlash.com or even Amazon.
Yes, the M10 is now in stock almost everywhere and you can even find a killer deal if you look for one ; )
More to come! Will have updates on the M10, the review for the 40 1.2 M mount, and some other new things soon!
RESOURCES AND LINKS: Sony A7RIII Info/Thoughts, Leica M10 Part 1 and part 2 review, Hasselblad X1D 4 Part Review starts HERE, Voigtlander 40 1.2 E Mount Review HERE.
---
PLEASE! I NEED YOUR HELP TO KEEP THIS WEBSITE RUNNING, IT IS SO EASY AND FREEE for you to HELP OUT!
Hello to all! For the past 8 years I have been running this website and it has grown to beyond my wildest dreams. Some days this very website has over 200,000 visitors and because of this I need and use superfast dedicated web servers to host the site. Running this site costs quite a bit of cash every single month and on top of that, I work full-time 60+ hours a week on it each and every single day of the week (I receive 100-300 emails a DAY). Because of this, I could use YOUR help to cover my costs for this free information that is provided on a daily basis. 
To help out it is simple, and no, I am not asking you for a penny!!
If you ever decide to make a purchase from B&H Photo or Amazon
, for ANYTHING, even diapers..you can help me without spending a penny to do so. If you use my links to make your purchase (when you click a link here and it takes you to B&H or Amazon, that is using my links as once there you can buy anything and I will get a teeny small credit) you will in turn be helping this site to keep on going and keep on growing.
Not only do I spend money on fast hosting but I also spend it on cameras to buy to review, lenses to review, bags to review, gas and travel, and a slew of other things. You would be amazed at what it costs me just to maintain this website, in money and time (250 hours a month, and about $3000 per month).
So all I ask is that if you find the free info on this website useful AND you ever need to make a purchase at B&H Photo or Amazon, just use the links below. You can even bookmark the Amazon link (not the B&H) and use it anytime you buy something. It costs you nothing extra but will provide me and this site with a dollar or two to keep on trucking along.
AMAZON LINK (you can bookmark this one)
B&H PHOTO LINK – (not bookmark able) Can also use my search bar on the right side or links within reviews, anytime.
Outside of the USA? Use my worldwide Amazon links HERE!
You can also follow me on Facebook, Twitter, or YouTube. 😉
One other way to help is by donation. If you want to donate to this site, any amount you choose, even $5, you can do so using the paypal link HERE and enter in your donation amount. All donations help to keep this site going and growing!
 I do not charge any member fees nor do I (nor will I ever) charge for reviews, so your donations go a long way to keeping this site loaded with useful content. If you choose to help out, I thank you from the bottom of my heart.