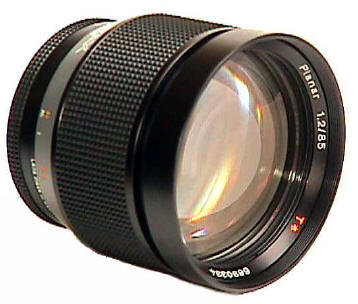 80's Vintage. The Contax 85 F1.2 lens on Leica and Nikon
by Alexandra Shapiro 
The Zeiss Planar 85mm F1.2 for the Contax (C/Y) mount was a limited-edition lens issued in 1982 for the 50th anniversary of the Contax, and again in 1992 for the 60th anniversary.  It is a great manual focus portrait lens, with very smooth bokeh.  Last March, I acquired an excellent copy of the 50th anniversary edition on ebay.  I have used it with a Kipon adapter on Leica M cameras, and recently began using it on the Nikon Z system cameras with a Shoten adapter as well.  
The lens is a very large, well-built metal lens, weighing 874 grams.  The aperture range is F1.2 to F16.  The minimum focusing distance is one meter.  It says "Made in West Germany" on the barrel.  It is a manual focus lens.
This is an amazing lens that probably can be adapted to work beautifully on any full frame mirrorless camera.  Here are some sample shots taken with each of the Leica M10, Leica M246, and Nikon Z7.  All of these were taken at F1.2.  I shot these in RAW and processed the files in Lightroom.  
Here are some shots with the Leica M10:
Here are some shots with the Leica M246:
Here are some shots with the Nikon Z7:
If you enjoyed these photos please check out some of my other work on Steve's website HERE, HERE and HERE, and/or follow me on flickr HERE or on Instagram @aaesphoto.