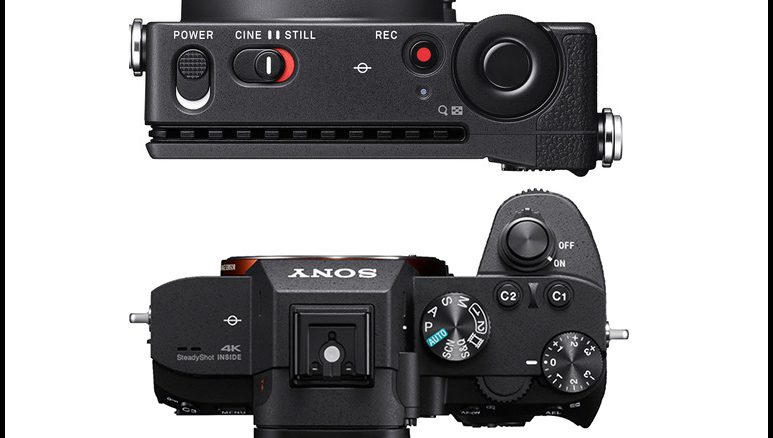 Sigma fp vs Sony A7III – High ISO Comparison!
By Steve Huff
Happy Saturday everyone. I am testing out the Sigma fp all weekend and the first thing I wanted to do before I head out tonight to shoot in lower light (video and stills) was test the ISO performance against the Sony A7III. The Sony is considered one of the best low light cameras made today and comes in at $1799, or $100 less than the Sigma. I have used the Sony up to ISO 25,600 when shooting, with usable results. With the little Sigma fp in hand, which is the smallest full frame camera made today, I wanted to see if the sensor inside the Sigma would be able to compete against the Sony. Both are 24 MP so should be similar. Where I expected them to differ is in the color, and there are differences.
These were shot RAW and the files you see here were direct from RAW without any processing whatsoever. So what you see is what you get from each camera. Color mode on each was set to Neutral. You can click the images below for larger versions and to see the 100% crops at 100%. To me it appears the Sigma eeks it out in the noise department but they are close. Color, I prefer the Sigma but that is a personal preference.
First two images shot at ISO 12800 and 1400s – from RAW. 
The 1st image is from the Sigma fp and Voigtlander 75 1.5 Lens. The 2nd Photo from the Sony and same lens. Click them for larger and to see full 100% crop. 
Next two..Sigma then Sony, both at ISO 25,600
So there are clear color differences here. I will say that the lights behind the can are REDDISH/PURPLE and the Sigma is representing the color much better than the Sony which appears almost orange though neither are spot on. I almost feel as if I am seeing a slight color cast in the Sony image, I sometimes call this "dirty color". When I look at the blue on the can, the Sigma nails this color perfectly. The Sony almost has a haze over it with a color cast/haze that appears yellowish. When you click the images and view them at the larger size you can see this color cast in the Sony images. Of course this reflects on the AWB of each camera, and both were set to AWB. This shows how each camera may render colors, at least in this kind of lighting scenario. No light was on the can at all and it was pretty dim in the room.
The Sigma is really more of a cinema camera as it shoots in DNG RAW and can shoot at 12 bit in camera, which is unheard of in a camera of this price. But it also houses a nice full frame 24MP sensor and while it is more expensive than the Sony, it offers a few unique things that may sway some to it over a Sony. No built in EVF, no swivel LCD, No 5 Axis IS, no built in grip…rather the fp was created to be modular. Meaning, if you just want the camera body, it can be small and compact, even with the Sigma L mount 45 2.8. This combo is small and yet powerful in the IQ department.
You can add to the fp with grips, viewfinders, and accessories that screw on tight and feel great. Add whatever you need. My setup has the viewfinder, which is large (make no mistake) but it is also beautiful to shoot through. I am usually not a fan of large accessories but this viewfinder makes the fp feel retro, like an old super 8 movie camera. I prefer the EVF because these days my eyes are so bad for close up and I rarely have readers on when taking photos, so the LCD looks blurred to my eyes when shooting. The Sony offers more for less. Better battery life, built in EVF, swivel LCD, 5 AXIS IS, faster autofocus and many more lenses available. The Sigma offers charm, smaller size, and a much nicer/easier menu system that is intuitive and beautiful all at the same time. I will say the Sigma is more fun to shoot than the Sony and I would reach for it over the Sony almost every time if given the choice.
The fp is more of a unique experience. With that said, I could not imagine slapping on a Leica 24-90 or 90-280 or even 50 1.4 L mount to this as it is so small and those lenses are so large. I believe many may find this camera great for video, as maybe a B roll camera, but I also see great potential as a stills camera when using Leica M mount lenses. The body, the grip and the viewfinder with M mount lenses is quite the experience. A Leica SL can be had today new, USA model, for $4500. A Leica SL 2 can be ordered for $5995. The fp, with the same lens mount and being much smaller comes in at $1899, the grip at $59 and the VF at $300. So we are looking at a $2260 investment for these this kind of setup, or half of an original SL. I think the original SL is a nicer experience when shooting M lenses but it also does not have as good of IQ in low light. The new SL2 comes in at close to $3800 more and offers more MP but even worse low light performance. Then we have the Panasonic S1, which is also superb BUT it's HUGE, the largest of all of the 35mm full frame cameras. That camera comes in at $2500 for the body only and offers a 24MP sensor, 5 Axis IS, and all the goodies and features one could ask for.
At $1900 the fp is more in line with a Sony A7III or Nikon Z6 or Canon EOS-R. All of these cameras have more features and gimmicks built in but the fp, again, has some charm and really shines in the cinema dept and may be the camera to go for if you want small, and to shoot Leica M mount glass. Sure the Sony can do this too but it's just not as fun and the color not as good. I will be shooting tonight with M lenses and the Sigma 45 2.8 as well as a Canon mount or two and am excited to see how it goes.
I will be posting more from the fp Monday or Tuesday for those interested. Stay tuned.
Steve