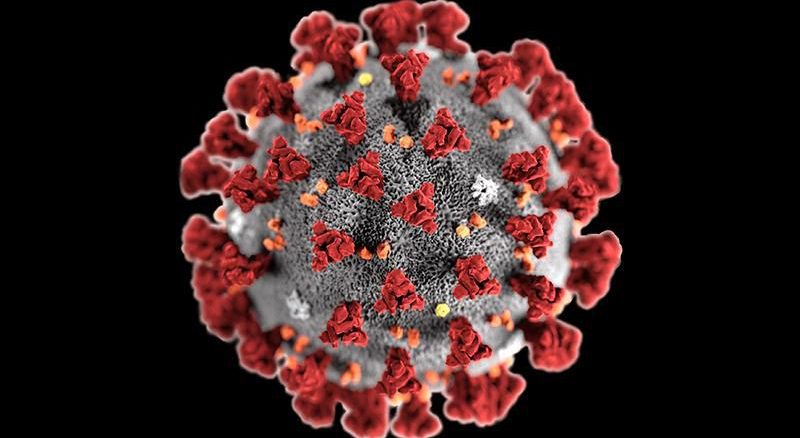 The next few weeks…
By Steve Huff
Here at the Huff household we are doing our part to help slow the progress of Covid 19. We are housebound for at least the next two weeks and I am happy to do this VOLUNTARILY. Of course, for me it is easy. I work from home as it is, so I am lucky in this regard. I feel a mandatory lockdown is headed for everyone in the USA soon, so may as well start early. Hope I am wrong of course. I'd be happy to be wrong.
For many of you out there reading this, your situation is most likely not the same for you. Most in the world have a job outside of the house. Most can not just stop going to said job. Here in the USA there have been no economic stimulus plans to help actual Americans just yet. So far just talk, so I hope there is something in the form of relief for those who are told stay at home without pay. Whatever happens over the next few months one thing is certain. The world will change forever in a few ways.
But for right now…
The entire word is now deep inside of this virus that is spreading like wildfire everywhere. Some are taking heed to the warnings, some are not. Some are ignoring that it is important to SLOW or STOP the spread. To do that, we all need to be responsible at this time. This virus is 10X easier to catch over the flu and the death rate is much higher. Those are facts. The elderly over 70 are at super high risk as is anyone, at any age with certain conditions like diabetes, heart disease, high blood pressure, etc. This is not just "the flu" but something very serious for a lot of people. Just look at the situation in Italy right now… it is grim and I have sent prayers of love to the globe every day. I have spoken with a few of you in Italy and I feel your pain. Please continue to keep positive thoughts no matter the situation. No matter the situation there is a positive side to it. You just have to find it. It's there.
Love is the key to this life my friends. Taking care of each other, CARING for each other and helping those in need when we can. But stay calm. Fear is our worst enemy in life, period. Fear can cause stress, which can cause a lowered immune system as well as many physcological issues over time. Fear does NO GOOD for any situation you are fearing! So do not fear or panic, rather try to stay positive and spread love at this time.
It seems strange, but who is looking to buy a new camera right now? Today? Hmmm. Well, maybe some out there are but if so, slow down and assess what is happening all around the world. There are things much more important. We are already seeing weddings canceled, which means loss of income for wedding photographers. We are seeing less and less social gatherings, and soon there will be none. The photo industry (and all businesses really) are already feeling effects and strain from this virus, and it will worsen before it gets better. The effects of what is happening now will be seen and felt in the coming weeks. Cameras will still be here when we get through this, and we will all get through this and back on the streets snapping away soon.
Right now though, let's focus on our family, friends and loved ones and maybe even reflect on the good things we have been blessed within our lives. Positivity is good so think good thoughts during this down time. Focus on what we are being told so we can slow and stop the spread of this. If you can work from home, do so.
I have products here to review in hand…Cameras, Lenses, Speakers and Amplifiers but I am not rushing to write reviews at this time. Many individuals are hurting now or will soon be due to loss of work. I feel a recession is coming and can not be stopped but hey, what do I know? I am no financial guru but something feels like it is about to hit. I mean, no one knows and that is part of the problem. We are in uncharted territory right now but the most important thing is to stay calm, do not panic, be responsible, do the right thing and be kind to our fellow neighbors.
As I sit here in my house for the next 15 days I will be listening to music with the variety of speakers on hand (three sets in for review now, two more I already reviewed are still here) as I will be reviewing them soon. But this is not a time to talk about why you should buy a $3000 camera or a $6000 set of speakers. Right now I know many are only thinking of what is headed our way with this virus. It will effect us all in some way and that can be in the form of sickness, monetary and even the changes we are having to make in life right now outside of our comfort zones and routines. We need to take care of our loved ones, and especially our elderly. With that said, it's no reason to panic or spread fear as again, we will get through this period of uncertainty as long as we all do our part to help get there.
So I am here, but reviews are not my priority right now during this week. When we all get through this, and we will, I will have a slew of reviews ; ) Fuji X100V is in the house. Olympus EM1 III is in the house. QLM Prestige 3 Speakers, in the house (WOWZERS). Raven audio amp and speakers, in the house (High end System for Little $$$). Klipsch Cornwall IV, delivered tomorrow. Lenses are here, and for the  first time I am swamped with products to review. They will all come in time.
What I may do is make a few videos during this time showing what I have here and talk a little about it all. Can give some of us who are stuck inside something more to watch ; ) I think YouTube will be doing great over the next few weeks.
Love to you all, and be safe my friends. We will all get through this as we always do.
Steve