The SteveHuffPhoto.com Workshops and Meet Ups
Yes! The photo workshops have been going great and have all been great successes so far! I have had so much fun meeting with and talking with all of you who have attended so far. I look forward to more in the future but am not one of these guys who schedule them every 2-3 weeks. I prefer to plan them out and make them more of an "event" than just a quick run and shoot session. I also lay off the overly technical stuff and we have mass amounts of fun, have great food and we always seem to make life-long new friends in the process. Sort of a "Real World" approach!
I am now down to doing one of these per year or two. That is all but believe me, they are AWESOME and well run, organized and the locations are stunning. We take care of everyone from hotel, to meals, to travel. These are now "trips of a lifetime" for any photograoher of any skill level!
Below is a listing of any current workshop or trip selling and past workshops from the past. Enjoy!
NEW:
OREGON TO NORTHERN CALIFORNIA EPIC SIX NIGHT ROAD TRIP!
DETAILS ARE HERE! MY BIGGEST EVER! THIS MY FRIENDS WILL BE THE PHOTO ROAD TRIP OF ALL ROAD TRIPS!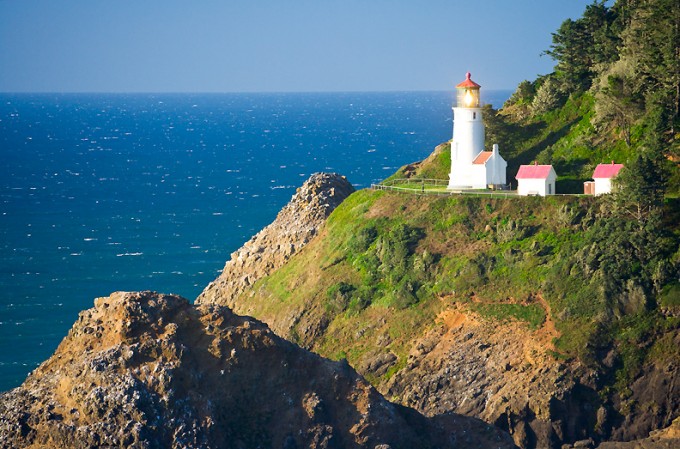 —-
PAST WORKSHOPS:
November 2014
Southwest USA tour/trip/workshop! NOVEMBER 6th-10th 2014! Chartered Bus for the entire trip, 25+ of us, full hotel, transportation and breakfast/lunch included! Jeep Tours in Sedona, Pro Antelope Canyon Tours and so much more!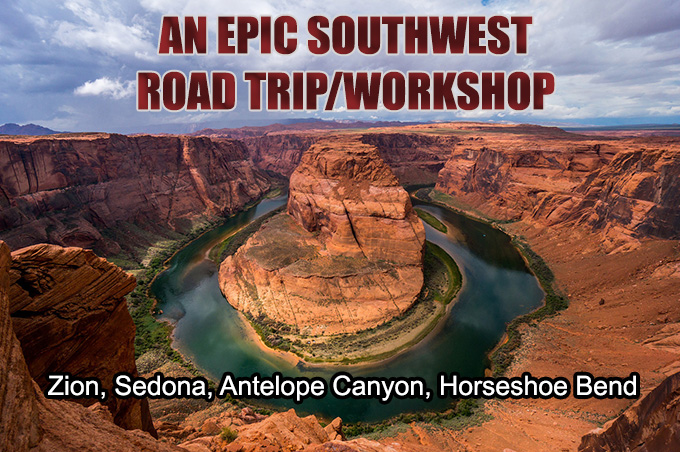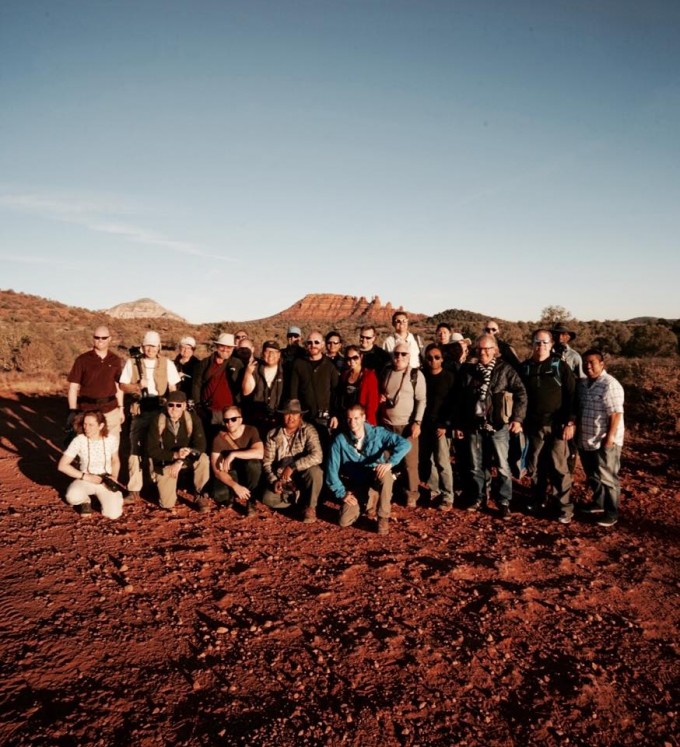 This was so much fun and an amazing time I will always remember. SO SO SO COOL!
February 2014: 
The Valley of Fire!
WAS A GREAT SOLD OUT WEEKEND in the Valley of Fire as well as the Vegas Strip! We all had a killer time hanging in the mansion, hiking the rocks and hanging out on Fremont street at night! Thanks to all who attended! Our group shot is below even though we had 2 who were MIA for it as they were off hiking 😉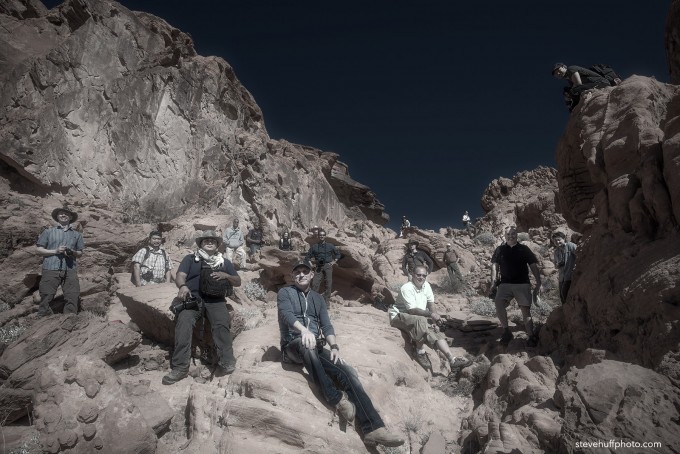 June 2013:
The Palouse Washington road trip from Seattle to Palouse, WA. A 4 day trip with Ashwin Rao and Steve Huff was a HUGE success!
This road trip/workshop was epic! My favorite of all time 🙂 14 of us embarked on a road trip Journey from Seattle to the Palouse and back again, spanning 4 days, 12 meals, and thousands of photos! You can read the report of the event HERE and see some of my photos. Was a fantastic time and I could not have asked for a better group! THIS EVENT will be happening again in 2015 but even bigger and better and more streamlined. If you are interested in getting in on the "Interest List" – EMAIL ME HERE.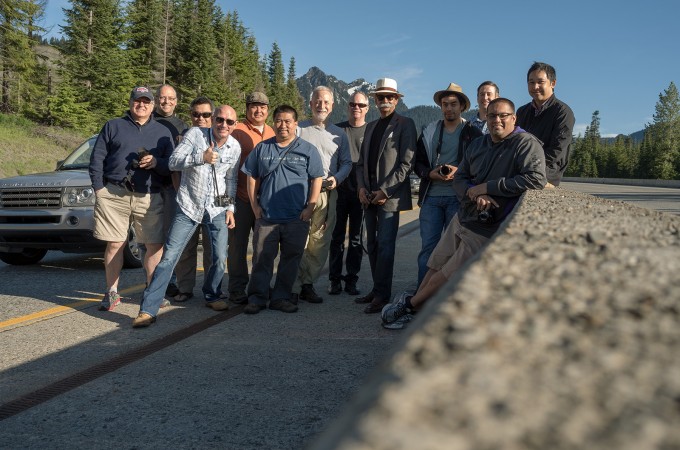 September 2012 – The 1st Annual Photo Cruise 2012!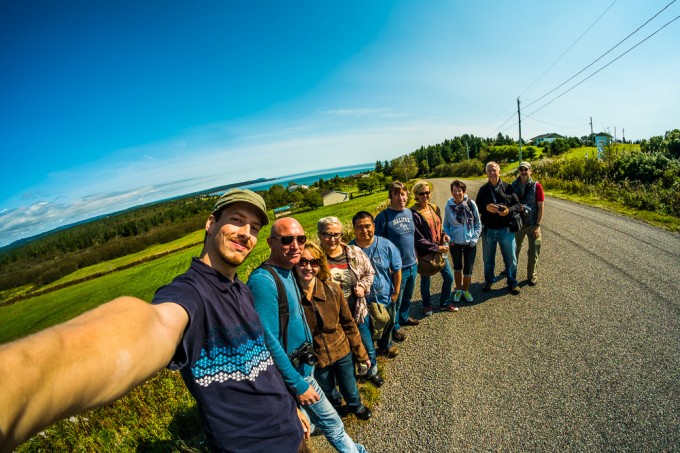 This was GREAT! An amazing vacation and shooting extravaganza all while making new friends along the way. Should we do another cruise? Let me know what you think! Read more on the 2012 Cruise HERE and HERE!
–
LAS VEGAS SMALL PHOTO PARTY MEETUP!
March 31st – April 1st 2012 – Las Vegas Photo Party Meetup – 24 hours! 
Only a few people were allowed access for this Saturday day, evening and night walk! What is super cool is we did it up Vegas style and we will all slept in one big luxury Las Vegas suite that is 2000 SQ Ft and filled with all kinds of fun (we stayed in the "Real World Suite' which was awesome) from Sat-Sun. The only cost per person was to help cover the suite that I reserved for us all in a prime location. Just a few of us out shooting on the strip as well as Fremont street and then back to the room to process and edit.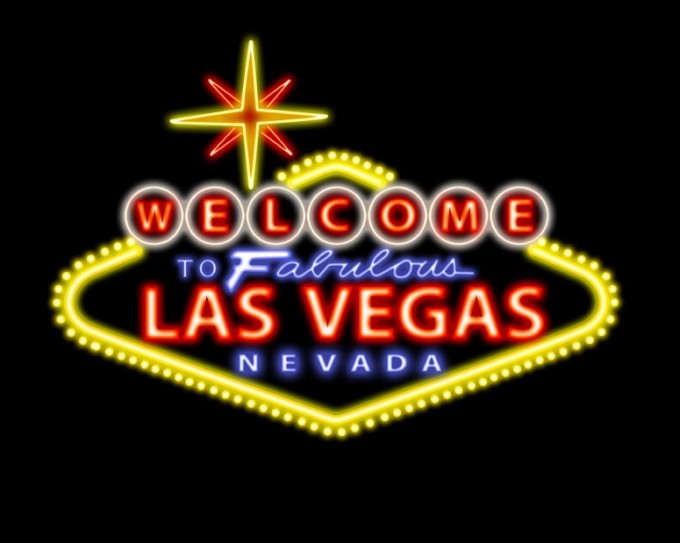 This was not a "workshop", just a few passionate shooters hanging out, talking shop, sharing techniques and having fun in Vegas! Was a great time.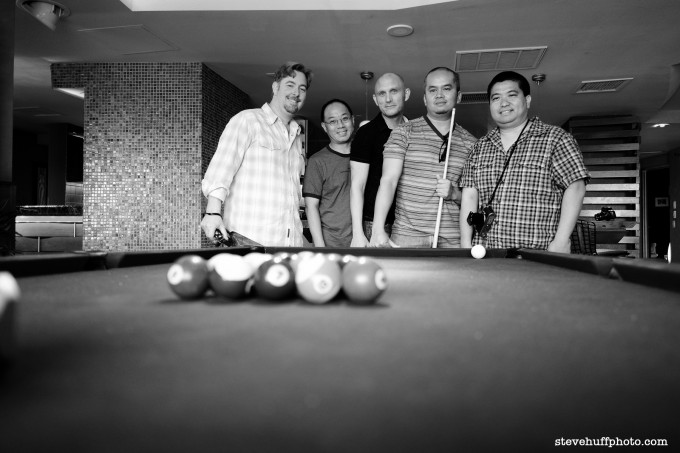 –
The Los Angeles Workshop 2012 – Mega 3 day event! Was amazing fun and we all had a blast with 32 in attendance! SOLD OUT!!!
See the reports on Day 1, Day 2 and the final wrap up!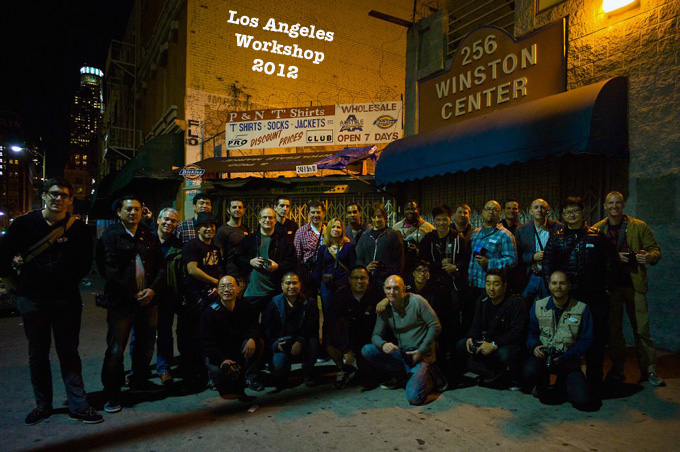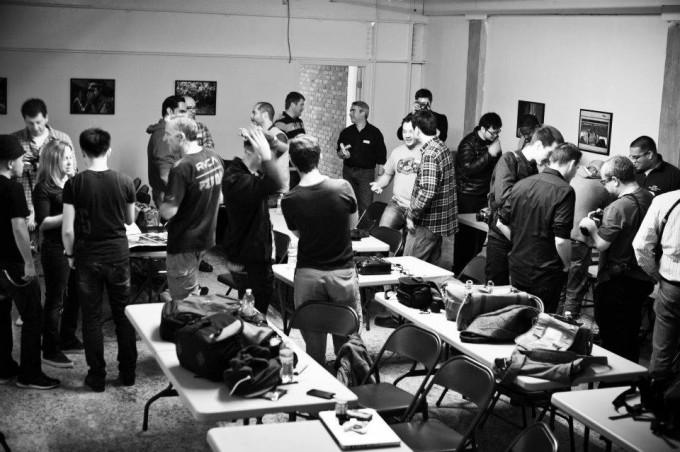 –
The Chicago Workshop 2011 – This was a one day event and even though we had rain and some cool weather, we still have a great time! See a report HERE.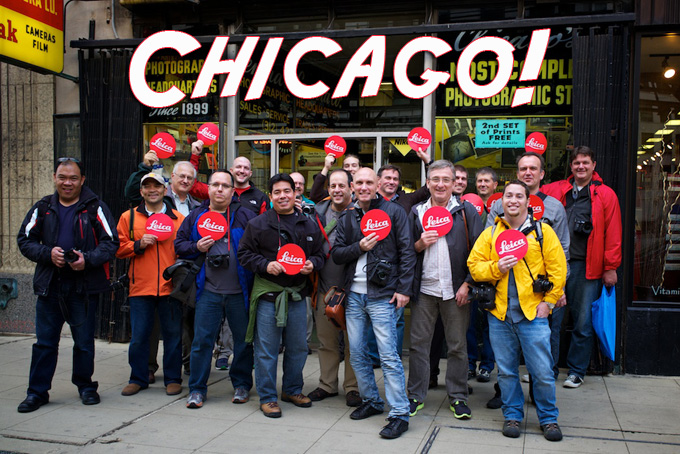 –
The Seattle 2011 Workshop – This one was awesome! A 2 day event with a sold out crowd – I have fond memories of this weekend and hope to do it again in 2013 but bigger and better! Report HERE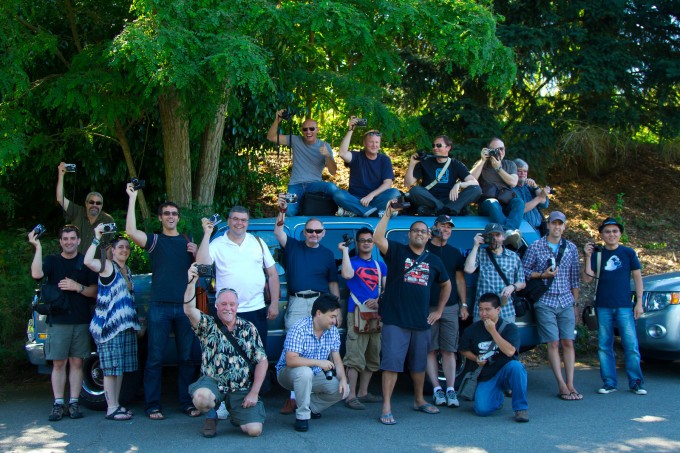 –
The New York 2010 Workshop – The 1st one and we did not even get a group shot! Over 20 of us were in attendance and this is the one that started it all!