HiFi Garage Sale – Deals on my lightly used HiFi Gear! 
Welcome! This page will house gear I have for sale when I have it available to sell. Sometimes I buy gear and after a while I sell it as new gear is always coming in. I try to do this to bring you reviews while taking a small minimal loss. It's a win win for all of us. All gear here is in mint perfect condition unless stated. Either way you will get a great deal compared to new!
As for payment I can only accept PayPal friends and family, Zelle or Wire Transfer. Can also do cash for local pickups near Effingham Illinois.  
Current Items For Sale Now (will be taken down when sold)
I have a set of black Fleetwood Deville standards for sale with black stands. These have the upgraded torrified dark wood for the top, bottom and horn enclosure. They are packed in their three boxes ready to go to a new owner. I will sell these for $9000 within the USA. These are $16k+ retail as they had the wood upgrades. Local pickup available near Effingham Illinois. Also, can ship via Fed Ex ground for $200 (three very large boxes). Cash at pickup (with small PayPal F&F deposit to lock them in) or I can take PayPal via Friends and Family or Wire Transfer if you want them shipped. Email me if interested.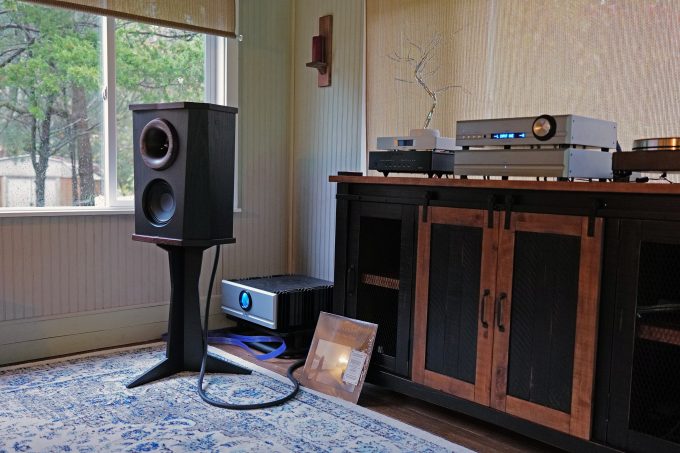 ---
Audioquest Blizzard Power Cable IN BOX, 1M Length  – I have used this cable with my PS Audio P20 and have since upgraded to all Nordost Red Dawn power cables along with one from Puritan. This is a great cable and a great deal. I have the box and all. This is $700 new at Amazon, see here.  I will sell this one for $250 within the USA only WITH BOX. Perfect condition! Free shipping! Paypal friends and family only. Email me HERE if interested. 
---
Raven Audio SoniQuil Power Cables – 3 Meter – I have TWO of these. See info here on these at Raven.  These are fantastic power cables that will not break the bank. For me they added a bit of warmth to the system, which was interesting. Very well made, very flexible and at this price you should buy both. : ) $100 each via Paypal Friends and Family. Email me HERE if interested. 
---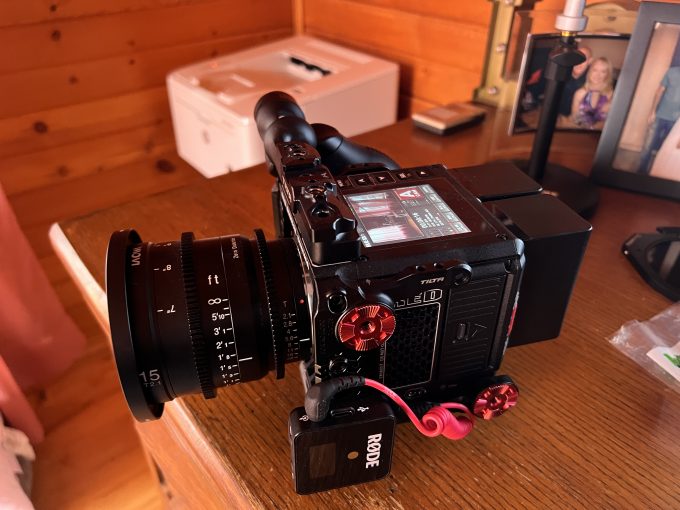 RED DIGITAL KOMODO CINEMA CAMERA: I am also selling a cinema camera. I have a RED KOMODO for sale that is around 7 months old. It is like new, and only used here at my home. I will include with the KOMODO four batteries, two red brand and two JUPIO brand. I have two chargers, the RED card reader, a 512GB RED card, a 15mm T2.1 LAOWA cinema lens, a TILTA phone holder (I used my phone and the red app for display), RED Outrigger handle, Canon drop in filter adapter with ND (for EF lenses), an UNOPENED Komodo Expander Module and Unopened RED Ptap cable. This is a $10k+ retail package as it was bought as the Production Pack. I am also including a CAGE for the camera and of course the power adapter. All is in original boxes like brand new, even the lens. I will sell this entire package for only $6000. There is only43 hours on the camera and everything is in perfect working and cosmetic condition, as new. Email me if interested or you want pics.