Pre-Order the new Sony A7 and A7r Cameras and recommended accessories and lenses!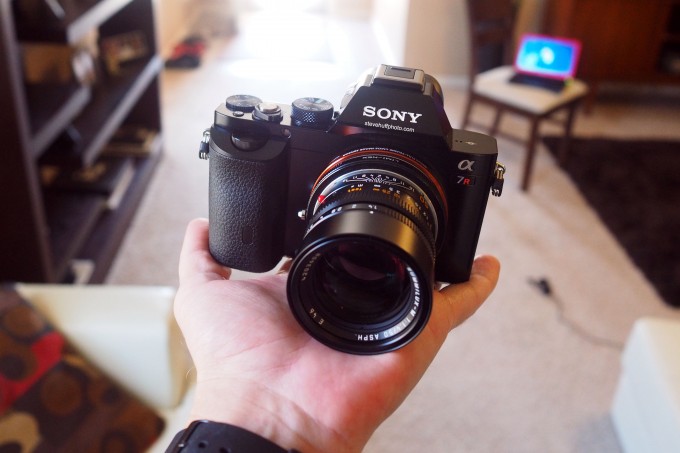 *My 1st hands on Look at the Sony A7 and A7r as well as some images of them. 
Many ask me "Where do I buy the new Sony A7 or A7r"?
Well, never fear because I have a list of links below that will allow you to pre-order any and all of the new Late 2013 Sony products.
Why Pre-Order?
Simple. Places like Amazon or B&H Photo do not charge you until the product ships! Amazon does not even do an authorization! This means you can go online, place the order and assure your place in line. With a camera such as the Sony A7 and A7r, there will be long wait times if you are not one of the 1st to get in an order. It is a win win and no way  to lose. Even if you change your mind, you can cancel anytime before the camera ships, giving your place in line to the next person behind you. Since you were never charged, there is no harm or foul. You lose nothing! By pre-ordering a hot camera such as this you are assuring you get it quicker.
So if this is a camera you want 100% then it makes all the sense in the world to pre-order so you will not have to wait. For example, the Leica M 240 has a year wait list for those getting in now. If you are in no hurry then there is no need to pre-order. Not everyone wants it NOW. 🙂
Think about it. This Sony is the worlds 1st full frame mirrorless with Auto focus, and the 2nd full frame mirrorless next to the $7000 Leica M. It will house a better sensor yet cost a FRACTION of the Leica. THIS is why this camera is selling like hotcakes already, and believe me, it is. In fact, I would wager that this is the fastest and hottest selling pre-order digital camera EVER. I have heard some numbers and it is staggering. 
So below is a list of links to where I recommend buying the camera. Either B&H Photo or Amazon. I shop Amazon every week and have been shopping B&H Photo for 15-20 years. These two shops are tied #1 for me for any photo gear and especially for buying Sony.
So without further ado, I give you the direct links:
Links to Pre-Order at B&H Photo
Pre-Order the 36MP A7r Body – Expected to ship Mid December – (I am ordering this) – $2,298
Pre-Order the 24 MP A7 Body – Expected to ship Mid December – $1,698
Pre-Order the A7 Body with 28-70 Kit Zoom  – Mid December – $1998 (I DO NOT recommend this kit. To have this camera shine, use a fast prime or fast zoom)
Pre-Order the new RX10 – Ships Mid November – $1298
Pre-Order the A7/A7r grip – Ships Nov/Dec – (I am ordering this) – $298
Pre-Order the Sony Zeiss 35 2.8 FE Full Frame lens for the A7/A7r – (I am ordering this) – $798
Pre-Order the Sony 55 1.8 FE Full Frame Zeiss Lens for the A7/A7r (I an ordering this) – $998
PRE-ORDER the Sony/Zeiss 24-70 f/4 High Quality Pro Zoom – $1,198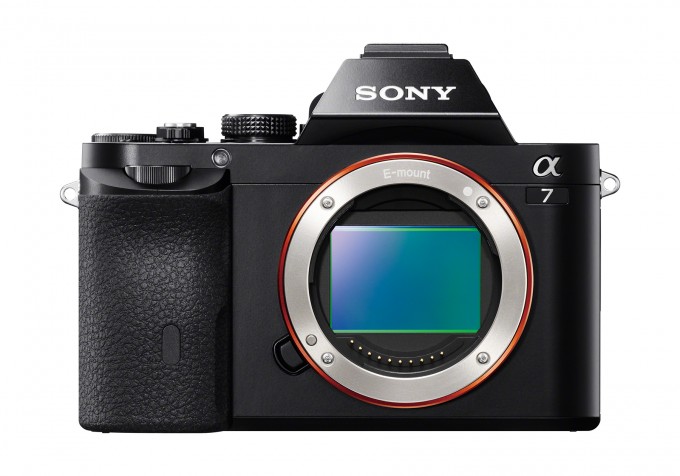 Links to Pre-Oder at Amazon
Pre-Order the Sony A7r Body Only – (35 MP, No AA Filter, Ultimate Resolution, Best for Leica M glass)
Pre-Order the Sony A7 Body Only – (24MP, AA Filter, Phase and Contrast Detect AF)
Pre-Order the Sony A7 with Kit Zoom – (for the record, I do not recommend the kit zoom option)
Pre-Order the new Sony A7 Grip – (recommended)
Pre-Order the new Sony/Zeiss 35 2.8 Lens for the A7 and A7r
Pre-Order the new Sony/Zeiss 55 1.8 Lens for the A7 and A7r
Pre-Order the new Sony 24-70 f/4 Zeiss Zoom for  the A7 and A7r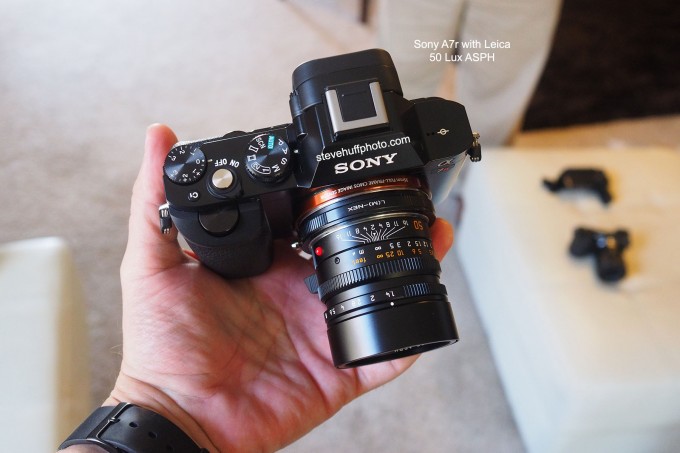 Order Leica Lenses and Adapters for your A7 or A7r
DISCLAIMER: I have not yet tested any Leica lenses on the A7r except for the Leica 50 Summilux ASPH. What I saw in the EVF playback was amazingly sharp, vignette free and had 3D pop and critical sharpness even at 1.4. But I have NOT seen any images from this combo on my computer yet!
So until I test other lenses and even test the 50 in detail, I can not recommend buying Leica lenses just yet. But if you do want them, you can use the links below. I assume lenses like the 50 will be amazing, but we are not so sure about wide angle lenses yet which pose problems even on the Leica M depending on the lens used.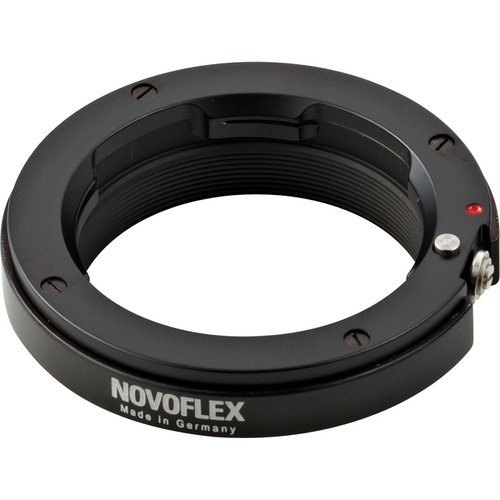 Adapters to use Leica M Mount lenses on the Sony A7 or A7r:
You only need a Leica M to Sony NEX or Sony E Mount adapter. (Same thing). Since  the A7 is an E-Mount camera, it will take any E mount accessories. There is no special mount. With the adapters below you can mount Leica, Voigtlander or Zeiss M mount lenses. Imagine a 50 Sonnar on the A7r!
The Best of the Best adapter: The Novoflex M to Sony E Mount Adapter – Buy it at Amazon – Or Buy it at B&H Photo – $260
CHEAPER option: Rainbow Imaging PRO Adapter – $16 at Amazon – This is the one I tested the 50 Lux with.
–
You can use ANY Leica M lens with the A7 or A7r and while wide angles have not yet been tested (But I will be doing so in  a matter of days) I do know that the 50 Summilux seemed to work very well on the A7r. Below is a list of my highly recommended Leica dealers if you wanted a Leica lens to go with your A7. I feel lenses like the 50 Summicron, 50 Summilux or even a 35 Summicron wold be fantastic. There are also Voigtlander lenses which should do well. To those who are unaware, Leica lenses are MANUAL focus only and VERY expensive. They are small and VERY high quality. Best you can buy.
Leica Lenses
Ken Hansen – He is a legendary Leica dealer and has been selling Leica for a million years (well, not that long). My #1 Leica guy, Ken has it all, even used Leica. You can e-mail him at khpny19@aol.com
PopFlash.com – Tony Rose is also legendary in the Leica world and now sells Fuji and Olympus as well. You can check out his site HERE.
The Pro Shop – A group of guys with tons of experience, the Pro Shop sells Leica, Nikon and much more. You can check them out HERE or call them at 561-253-2606
Voigtlander Lenses – M mount
For Voigtlander look no further than CameraQuest.com! Check them out here but the 50 Nokton and 35 1.2 and 21 1.8 are my favorites!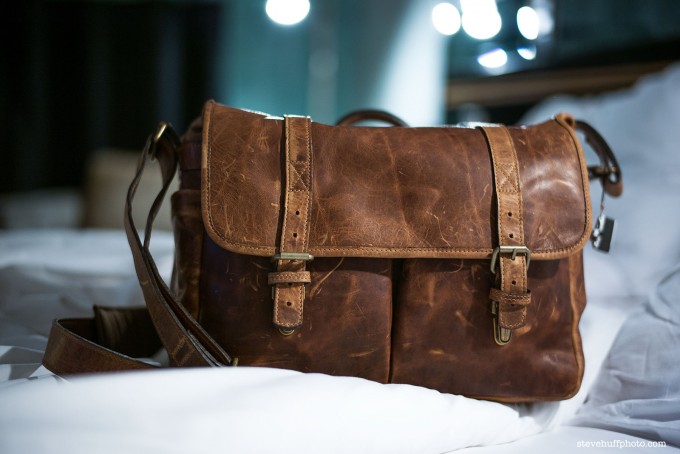 Camera Bag with Style
My recommended Camera Bag for the new Sony A7 or A7r? The one I use is from ONA BAGS.
I own and use the following two bags and LOVE them to death:
The ONA Bowery Leather – For a mirrorless and 2 lenses with accessories. Here is a link to ALL Bowery models and colors.
The ONA Brixton Leather – For a laptop, camera, 4 lenses, accessories, ipad mini and more.  Here is a link to ALL Brixton colors.