Since 2008 – THE ORIGINAL AND FIRST "REAL WORLD REVIEW SITE" always 100% FREE to you, the reader.
I never have charged one penny for the endless information and reviews on this site, and I never will. It is run from the passion in my heart and soul and has become a pretty special place for me, you and everyone to hang out and talk photography, read the latest real world reviews, share images with daily inspirations and so much more. So how can you help? It's EASY and you do not have to do ANYTHING that you are not already doing! If you have enjoyed this site over the years or even have just found it and are benefitting from the information here there is a way you can help Use my links when you want to shop ..this will help me dramatically! Almost everyone I know shops at Amazon. If you do, you can help me without even trying 🙂 
When you use the links at this site to visit B&H Photo or Amazon, I get a tiny commission on the sale. Over time, this adds up and it really helps to pay for the costs of keeping this site going AND growing!
USA Amazon Link:

 http://www.amazon.com/?_encoding=UTF8&camp=1789&creative=390957&linkCode=ur2&tag=stehufpho-20
–
Also, keep in mind you do not pay any more by using my links, you pay the same costs as you normally would. I just get a teeny % that helps me keep chugging, or should I say, SNAPPING along 🙂 ANYTHING you buy at Amazon from camera gear, film, mac and cheese and even baby wipes will help me keep going with this site, and for those who do then I appreciate each and every time you help out! 
———————————————————————————————————-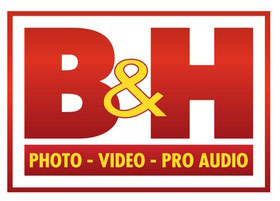 If you buy ANYTHING from B&H Photo it helps me as I get a small percentage that adds up over time and every month or two I get a check that helps to pay for the web hosting, new cameras to review, and keeps me motivated to GO GO GO. I do not get rich doing  this, far far from it but by you helping me out just by doing something you already are going to do..well, it really does help and it means the world to me. It means I can keep going and grow this site to what I have always imagined as (I'm about 40% there). To help me with B&H Photo all you have to do is click the link below from this page to get to them. That is how they know you came from me and how they know to give me a commission on whatever you may buy. BUT for B&H you must use the link below from this page or any of the other links on my site. They do not allow bookmarking like Amazon does. They do ship worldwide!
–
Anytime you want to shop B&H and want to help me with this site just come here to this page and use the link above, or use any link to B&H in my right sidebar on any page, or link in my reviews. If you do this then I thank you from the bottom of my heart as it will allow me to continue this passion and website which has become much bigger than me. THANK YOU!
WANT TO HELP IN OTHER WAYS? ARTICLE SUBMISSION/GUEST WRITER?
I am always looking for good articles and guest writers and this helps me provide a broader range of useful info to reader and this is what this site is all about! I feel like we are all building an awesome community together and if it can keep growing with more like us then WOW, what a site this could be. If you have a passion for photography and love to write about it then contact me. What you get in return is not money but free promotion for your website or blog as well as being published and seen tens of thousands of people!
Follow Me!
You can also help by following me by subscribing to my YouTube channel or liking my Facebook page