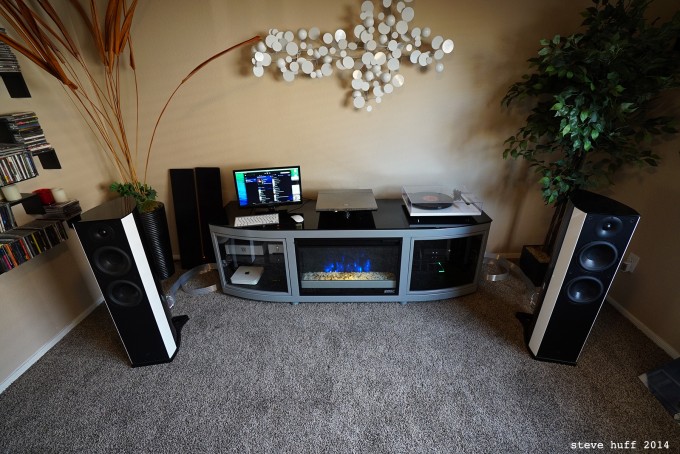 The Devialet 200 Review. HiFi at its finest.
I have not written a Hi-Fi review in a while, and for good reason. What might be that reason you ask? Well, it is basically because I purchased a new DAC/AMP/PHONO STAGE/CONTROL center and have been so blown away by it I wanted to wait months before I wrote about it because I had to know if it had the stamina to stay with me. Usually, with me, if any kind of audio gear doesn't cut it for ANY reason, it goes and is sold within 1-3 months. If a piece can stick with me for more than a few months then chances are it is not going anywhere. To reach this status with me, the piece has to be amazing, has to be special and has to be something I never want to part with (for at least a couple of years).
I found such a piece and boy, it is quite special. 
I am talking about the revolutionary Devialet 200. When I first saw these in the form of the D-Premier I blew them off as (I assumed) they used class D amps and the class D Wadia Intuition I tried was NOT good at all. Dry, low power, stale, and flat. I figured this was the same, but yep, I was wrong.
So off I went… I searched for this thing that I was hearing such amazing  things about and I found a local dealer here in AZ, which was awesome.  They let me take one home for a few days so I could test it for myself. That dealer was Esoteric Audio AZ. They had no idea who I was yet I walked in and they handed me a bag with a Devialet 200 in it. They said "take it home and make sure it works before you buy it". Wow. No drivers license copy, nothing. THAT was trust and I am not sure I would do that if I ran a HiFi business with expensive items. But they trusted me and I took it home to test it out.
First impressions were "WOW, this is GORGEOUS"! It was slim, and had the looks of an expensive item yet it was also simplistic. The remote is hefty, made of metal and has a huge round DIAL which takes me back to the analog days when we had bug round knobs on our audio gear. I immediately thought "This may look beautiful but I have a feeling it is going to sound harsh and sterile". In any case, I hooked it up to my then Sonus Faber Amati Futura speakers and away I went.
BAM! The speakers took on a new level of control, bass slam and even some detail, and boy was I wrong! This amp is actually a tad WARM sounding and in no way was it COLD sounding. I thought it was going to be Analytical but it was neutral with a touch of warmth. The Sonus Faber speakers are also warm so it could be the speakers but I found there was a good synergy there between the two. As I let it play on and as I tested familiar material I was wowed by this device. The sound bested my Audio Research VSi 75 tube amp and what it offered meant I could sell a DAC, CD player, Phono Stage and some cables to scrape up more cash to make a purchase if I decided to do so. All you need with this Devialet is a digital cable of some sort (USB, COAX, etc) or if you prefer, NO cables as the WiFi implementation is stellar. This piece begs for a wireless digital streaming solution. Simplicity. No big money interconnects or DAC's or Phono Stages. It's all here in one beautifully made piece.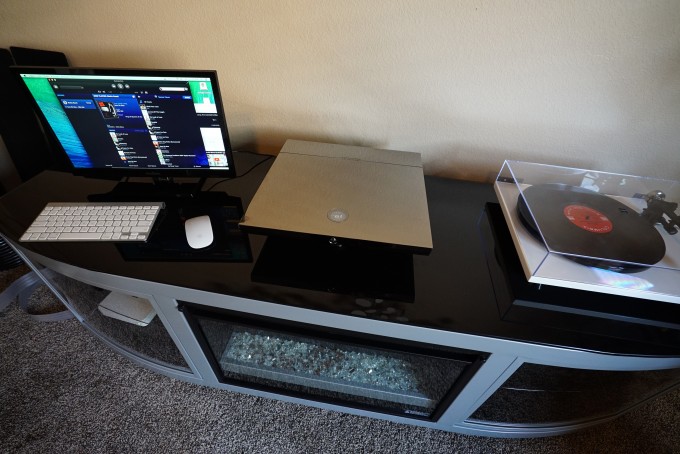 The Cost of a Devialet 200, $9,000? WHOA!
When one looks at the Deviant 200 and sees the $9k price tag they assume it is priced way too high. IN fact, now that I have owned one for many months and have used it daily and put over 1000 hours on it I consider the $9k to be a deal. I think it is a tad underpriced for what it offers.
Let me explain this:
1. You can get rid of most analog interconnects here, and some of us own $1500-$5k interconnects. When I bought my Devialet I sold some interconnects and was able to bring in $3200 towards the purchase. I no longer needed the interconnects as the Devialet does best with a simple digital cable or wireless connection. 
2. No DAC is needed. No CD player is needed. IN fact, this piece is drop dead amazing with my Mac Mini streaming my files via a Nordost USB Cable. I sold a DAC and CD Player and took in another $10k. 
3. No need for a Phono Stage. Over the past 20 years I have tried or owned so many Phono Stages and was never 100% happy with ANY of them. I have tested $100 units and $6000 units. All were lacking in some way. The Devialet has a very special Phono Stage built in that takes your analog signal and converts it to digital but the results is the best I have heard Vinyl sound in my home in 20 years. My search for a superb Phono Stage is over. I sold my existing one for $1400. It woks with ANY type of cartridge. ANY.
4. The Devialet runs in Class A until a certain volume is reached, then it kicks in to class D. I have found over any volume range from low to high the sound is MY perfect sound. Rich, detailed, a tad warm and fat, nice soundstage, good air and never ever analytical, even with analytical speakers. It will also drive just about anything I have thrown at it.
5. This Devialet sounds better than my old AR VSi 75 which was a $9000 tube amp. It plays my files from my Mac Mini better than my $13k Audio Research CD9 did. IN MY SYSTEM and ROOM of course but think about that. With this system you get an all in one that sounds like a $50k set of separates in many cases, as long as there is Synergy with your speakers. 
Yes, $9,000 is a deal. It also cleans up your audio rack or space. I now have my Devialet 200, Mac Mini and a Rega Turntable. Pretty much the best sound I have had in my room to date. I use Nordost Valhalla speaker cable, a Nordost Heimdall USB and that is it. I no longer own the Sonus Faber speakers (too large for my room  – too much of a good thing) but have found a perfect match for the Devialet in Wilson Benesch Vector speakers. This combo is the refined version of what I loved so much about my Line Magnetic/Sonus Faber combo. It is better in all ways, and that is saying a lot. Cleaner, more impact, more dynamic, better vocals and mids, everything.
When one invests into a Hi-Fi system and starts to spend crazy money…well, they want the best for their room and tastes. Some can start to spend $30, 40, 50, 100K on their system and still be unhappy. With a Devialet as the main hub, just add speakers and a source and you are done. It would be easy to create a system coasting a total of $15k that sounds like a $30k system using other componets. I should know, I have done it and tested it.
How does it sound?
My system:
Mac Mini Music Server
Rega P6 Turntable with Exact Cartridge
Devialet 200
Nordost Valhalla Speaker Cables
Nordost Heimdall USB
Nordost Heimdall Power Cord
Quantum QX4 and Wireworld Power cable for the Deviate itself
Sonos System with Deezer Streaming Service 
Wilson Benesch Vector Speakers
The sound coming from this setup is rich, BIG, detailed, coherent, spacious, LARGE, sweet, REAL, and with pinpoint imaging..oh, and EFFORTLESS. Low volume or scary high volume that can get to near concert levels the sound is distortion free and offers all of what I just described. When I listed I like a spacious sound with a scary good midrange for vocals. Putting on Leonard Cohens latest and playing "Show Me The Place" gave me goosebumps. Leonard was IN MY ROOM with the most eery and real vocals I have ever heard being reproduced in my room and sitting in my listening chair. With the lights out it was like an intimate private performance. Chilling. These Wilson Benesche Speakers are fantastic. They offers the warmth of Sonus Faber, the Detail of Magico and an organic bass and rich sound. Not sure how it combined all of that into one design but man, they are beautiful and a perfect match with the Devialet. They can do ANY music with precision, even crappy 80's Rock songs sound big, rich and full with amazing sonics. I have never heard some of my songs sound so good. What was unlistenable on other systems is flat out INSANE on this one. Nothing sounds bad, nothing sounds artificial.
My speakers came from AZ HiFi in Central Phoenix. 100% Recommended and my fave HiFi store ever.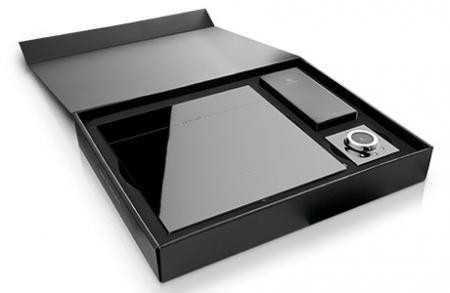 So the Devialet sound is in no way hard, cold, over detailed or sterile. It is the opposite, and is pretty amazing how they achieved it. It is, for me at least, a tad on the warm rich side of neutral but maybe only 5% to that side of neutral. PERFECT for my tastes as I hate cold and sterile and thin. The Devialet can play at whisper levels or concert levels and still remain composed and yes, it even runs on the cool side, only getting slightly warm.
I have loved Tube Amps forever and I swore I would never go to back to Solid State. Ever.
I was wrong.
No way I can sell this Devialet unless I was getting out of HiFi altogether. Nothing else in this price range will give me what it does and I feel I would have to spend $20k to beat it. There are so many details about this amp but they have been talked about in other reviews. Things like the customizable phono stage that will take ANY cartridge of ANY type. The remote that can be used in other rooms to control the volume. The fact that there are updates on a regular basis to improve the performance. SAM for speaker matching and many other cool features. There has never been anything like this and the Wadia Intuition can not hold a candle to this piece, not even close (I had both in my system). I have tested it and it was awful for me. Cold, harsh, flat and underpowered. The opposite of the Devialet.
I can only imagine what the dual mono version sounds like but I do not need it as the 200 gives me all I need and then some. I have yet to hear it sound bad and I have had it hooked up to several speakers, bookshelf and floor standers.
I will tell everyone now that the combo of the Devialet and Vector speakers is a match made in heaven. 😉
You can see the Devialet web site HERE for more info. You can visit AZ HiFi on Facebook HERE and you can visit Esoteric Audio HERE.