My Gear! What I own and use every day!
The Photo Gear I Own and Use!
I have had many requests to add a page that lists all of the gear I own and use, and why I chose a particular camera or lens. So, here it is! A complete listing of what camera gear I own and use on a daily basis. When and if it changes, I will change it here. I will also list my bag, computers, hard drives, and anything photo related that I use in my daily shooting adventures! Can one man own too many cameras? NEVER!
But remember, I run a review site and my gear changes often as I have to keep up with the times, it is what I do. If I did not run this blog I would probably still only be shooting my M9 and 50 Lux. :)
Cameras:
The Leica M 240
My review is HERE and the Gallery is HERE
You can order the M 240 from Ken Hansen, PopFlash.com, Pro Shop or B&H Photo
My M is below with my Gariz M case, and Cub & Co strap :) I baby it the best I can these days :)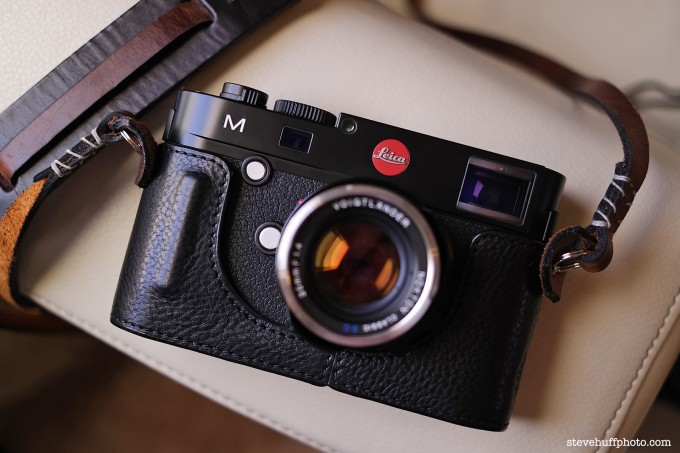 Yes, yes, yes I know. I sold my 1st M 240 in favor of the Monochrom. Well, I always said I would own it again, just never thought it would be this quick. A reader emailed me asking me if I wanted his M 240 he ordered. He was going to refuse delivery as he changed his mind but I told him I would take it since at this time, there is a year wait for one. Sure, I could have left it sealed and sold it for a $2000 profit but I decided to once again make the 240 Mine. It's such a fantastic camera and honestly..it is indeed a better camera than the M9/M-E. I know this even more so now after shooting both side by side and seeing the improvements of the new M in color, dynamic range, ISO, body and controls, live view, shutter, etc. The new M is superb and mine once again. Product image above taken with the Samsung NX300 as an OOC JPEG.
Though I do miss that Monochrom. :)
———————–
Olympus E-M1
See my full review HERE of this 2013 Camera of the Year!
You can order the E-M1 at B&H Photo, Amazon or PopFlash.com!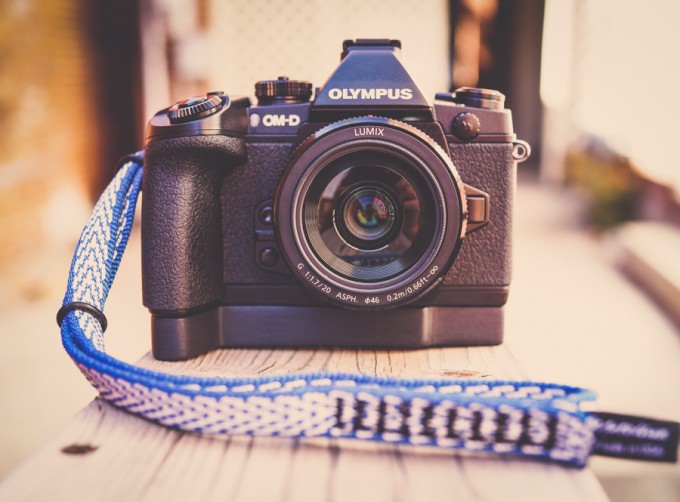 image above from JB camera designs showing the E-M1 base
What can I say? This is the best Micro 4/3 camera ever made, end of story. It has it all. Speed, build, lenses, usability and IQ. While it does NOT match the full frame offerings for IQ, it does everything so well it is my most used camera! The 5-Axis IS is astounding.
—————
The Sony RX1/RX1R
(Upgrading to the RX1R end of July 2013)
My Review can be seen HERE – Part 1 and Part 2
You can buy the RX1 at Amazon HERE or B&H Photo HERE
Now the RX1R is available as well without an AA filter for more detail in your images. See HERE. Buy it HERE. RX1/RX1R gallery is HERE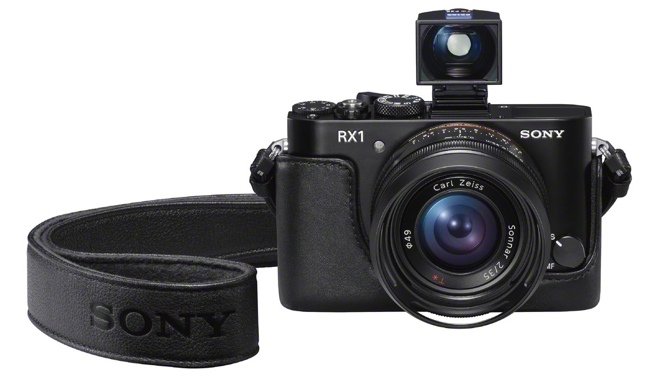 This little guy is amazing. It usually goes with me everywhere. The combination of small size, Zeiss f/2 lens, full frame sensor and outstanding low light IQ makes this a treat for anyone who loves cameras and photography and technology. This camera has given me some of my most beautiful memories and while expensive at $2799, it is cheap compared to a Leica M setup with lenses and will even focus closer.
While not an "M" it is a great camera that gives outstanding quality for everyday shots or pro use. If you do not mind a 35mm fixed lens and want the best quality you can get from a 35mm full frame camera with 35mm lens, this is it. It equals the Leica M for all out quality. I love my RX1 setup and have the EVF along with the Gariz case. This is one expensive "system" but for me, well worth it. It is a G.A.S. ender in this genre of camera :)
---
Lenses for my Leica: 
The Leica 50 Summilux ASPH
Take your pick: You can buy  this little legend from Ken Hansen, PopFlash, Pro Shop or B&H Photo. Even Amazon Prime has them from time  to time. (though they show the wrong pic, it is the right lens)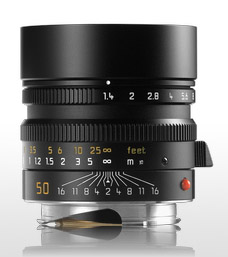 The legend is real. It is the best 50mm lens in the world. The Leica 50 Summilux. An all rounder that excels at everything. Wide open, stopped down and the size is small. There are other great 50′s out there but none match the Summilux ASPH for price vs performance. Expensive, but worth it if you want a lifetime lens.
---
BAG 
ONA Bags  - "BERLIN"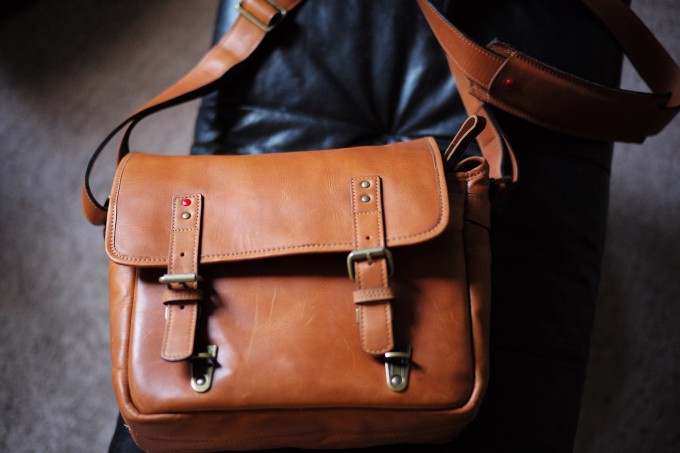 My Holy Grail bag for quality, style and function. I have had many bags in my life (Fogg, Artisan & Artist, Think Tank, Billingham, Crumpler and more) and have lived with an Artisan and Artist 7000 for years. Think Tank rocks. But I took it up a notch and now have amazing style WITH quality AND functionality. The Ona Berlin is specially made for Leica but will work with any smaller camera system. Holds an iPad, Leica M, 2-3 Lenses and accessories.
The Leather Berlin does not come cheap at $369 but it is a quality bag (THOUGH HEAVY AT 3 LBS)!
You can buy it at LeicaStoreMiami.com 
If the Leather is not your thing you can also buy the "Bowery" which is also fantastic. Click Here to see them. They are also cheaper!
---
COMPUTER, Hard Drives, Accessories, Audio, etc
2013 iMac 27″ – my "Super Mac" is the best investment I have made in years. 
3.4 GHX i7 processor
32Gb Ram
3 TB Fusion Drive
2GB Video card
LaCie 5Big 10TB Thunderbolt External Hard Drive
Audioengine A5+ Bamboo Speakers with Nuforce Icon HDP DAC/Headphone Amp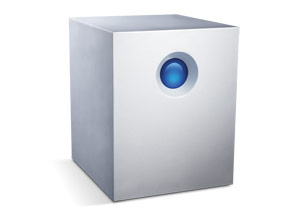 The iMac I bought from B&H Photo and the exact model I bought is HERE. I can not recommend it enough…best, fastest and coolest computer I have owned in my entire life. In fact, if anyone wants a computer for photo or video editing, this one will do it for you and do everything in super speed. It is easily 4-5X faster than my old iMac in all applications from editing huge files to importing and editing video. I have always used iMacs or Mac Pros and no, I have no issues editing photos on them whatsoever. I do not stress about insanely super calibrated displays as 98% of what I shoot if for my own personal use or this web site/reviews. Every photo ever posted by me online in the past 15 years has been edited on an Apple display.
The External Hard drive storage/backup and video/photo editing solution I invested in at the end is the LaCie 5Big 10TB Thunderbolt drive. This thing is a monster and after having a G-Raid fail after two days with the result being me losing 1 TB of video/photo data (that was not yet backed up as it failed so quickly)  I decided to go for a solution that will be fast and reliable while never needing more space. Expensive but a long term solution that should last me many years. It also goes to sleep when my iMac does, which is nice. Not a backup solution in itself  but I back this up nightly to another drive. This thing is fast, solid, beautiful and so far, reliable. It tackles my video editing, photo editing, storage needs and is cool and quiet. Gorgeous external to own.
It is quiet, stable and bad ass looking. I recommend this if you need massive space. If you only need 4TB, go for this one. 
Desktop Speakers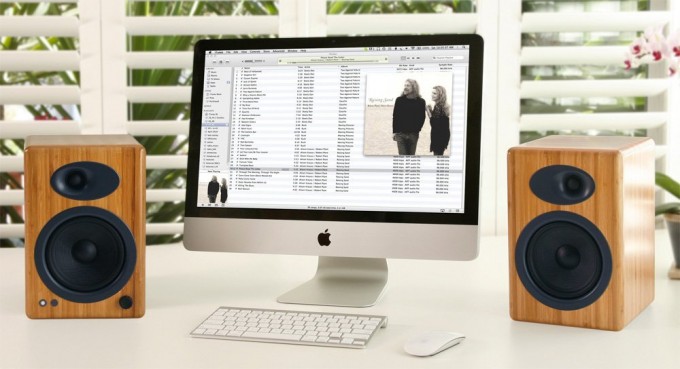 The speakers I bought for my desktop are HERE and the DAC that brings them all together is HERE.  The Speakers are Audioengine Bamboo A5+ with a NuForce HDP Icon Dac. I tried the Audioengine D1 but the ICON is better, much better IMO. This sound setup ROCKS!!! I am a former audiophile who used to own a $25000 2 channel system and this little setup for $900 is about 75% there, all on my computer desk. Perfect for music, youtube, video production, etc. Best setup I have had EVER for my computer desktop.
Home Headphones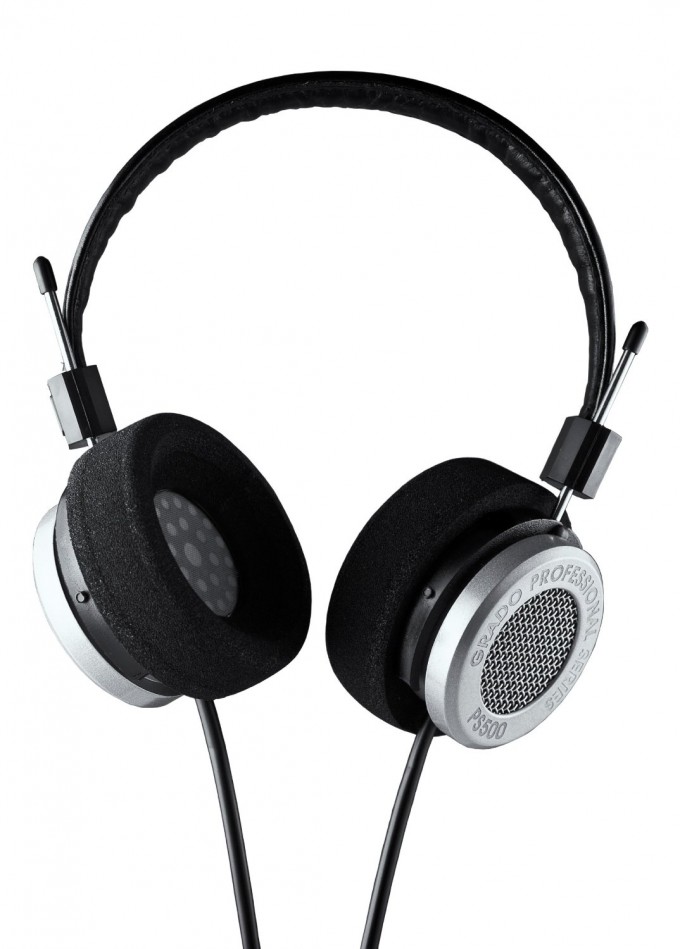 My headphones have been with me for a year and while I have tried and tested 5-6 other higher end models, these have stuck. The Grado PS500 are a great mix of highs, mids and lows that make for a very pleasing and full but detailed sound. Nothing is lacking and they are great to wear as I work, especially at night when I do not want to disturb others in the house.
SERIOUS AUDIO…