Sigma fp camera REVIEW. Tried one, then BOUGHT IT. Here's why.
By Steve Huff
The Sigma fp. The new modular camera system from Sigma. It seems not many are covering this in any kind of detail. I mean…a few are, mostly in the cinema world as it seems to be marketed more at video/cinema use. But what about as a stills camera? Well, lock up your credit cards as this little camera has fantastic image quality and is super unique to shoot with. I almost feel like it should have a red dot on it at times. ; )
This setup feels SO GOOD in the hand. With a Voigtlander 21 3/5 M mount lens.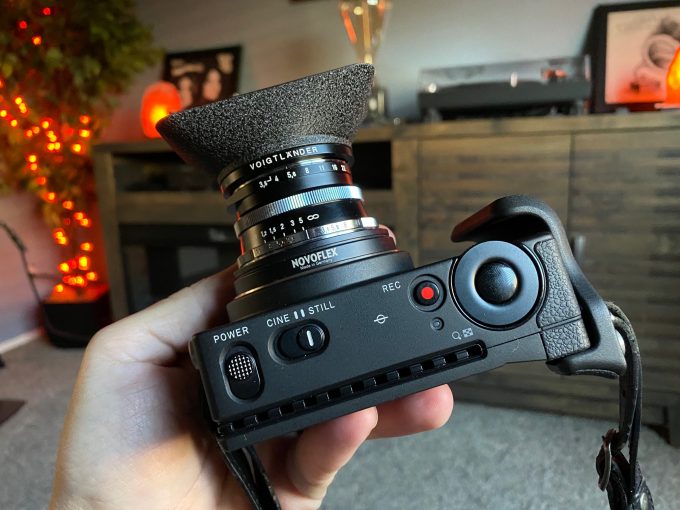 I was turned on to this little guy after a good friend (who knows his stuff when it comes to cameras) told me that he bought one and fell in love with it almost instantly for photo use. As he described it and shared a few images I said "I NEED TO TAKE A LOOK AT THIS". The fp uses the Leica L mount, so you can use any L mount lens from Leica, Panasonic or Sigma. You can also easily adapt Leica M lenses to it, or even Canon. Hmmm. "This could be fun" I said to myself. ISO 6 to 102k… Dedicated Stills and Cinema modes..brick like build, no overheating due to integrated heatsink, mic input, two hour video record time..12 Bit HD Video, USB-C battery charging, Up to 12 Bit DNG RAW 4K, all electronic shutter, Electronic Image Stabilization…sounds amazing actually! 
Video Review – The Smallest full frame camera in the world!
(BTW ISO 6-50 is not really a true ISO 6-50 as a tripod is needed to use the camera at these low ISO's. The camera uses trickery to sort of simulate ISO 6 and can not be done handheld. So yes, you will still need ND filters if shooting wide open, handheld in bright light. These choices are also not available in Cine mode as far as I can see, as in there are no options in the CINE menu for these lower ISO's. More on this later.)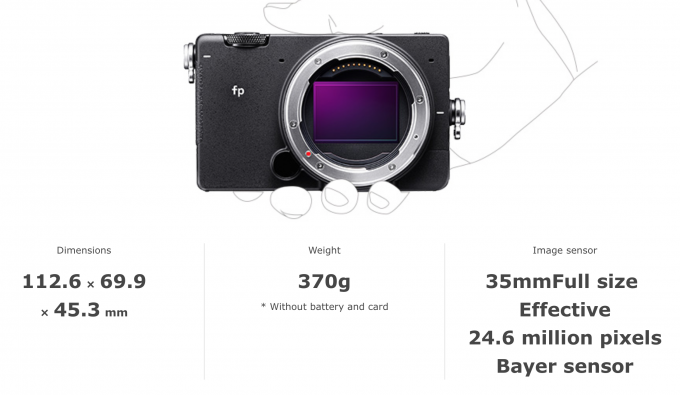 So I rented a Sigma fp, viewfinder, grip and 45 2.8 lens last week.  It's a full frame CMOS sensor camera that is modular. The body is a super solid small square with basic controls, has a dedicated switch for stills and cinema use, and super enjoyable menus and navigation.
It is filled with negatives out of the gate though. There is no viewfinder built-in, no grip built-in, and the sensor is not 47MP or 60MP but the standard 24MP. Has only an electronic shutter which could being up problems when shooting in areas with fluorescent lighting (flicker and banding). So this is not a camera for everyone! 
It's modular so you add what you want and it does come with an attachment that adds a hot shoe so you can add a flash or mic. Don't need it? Take it off end enjoy the smaller size. Even with the negatives, the first night I had this camera I shot it and came away with two images I will be printing large for display. To me, this says it is a fantastic stills camera. The last time I printed an image I liked was with the Hasselblad X1D. I rarely print my work or feel motivated to do so. Yet I have two images on one night I want to print with the fp. 
The Sigma fp and Voigtlander 75 1.5 shot at the Lost Leaf in Phoenix AZ. I have shot many cameras here and this one did very well. The unique VF experience made this a very enjoyable night of music and photography. It's like looking through a VF to see a movie screen size EVF as it uses the LCD for the VF. This is a funky but cool camera. CLICK IMAGE for larger. This will be printed.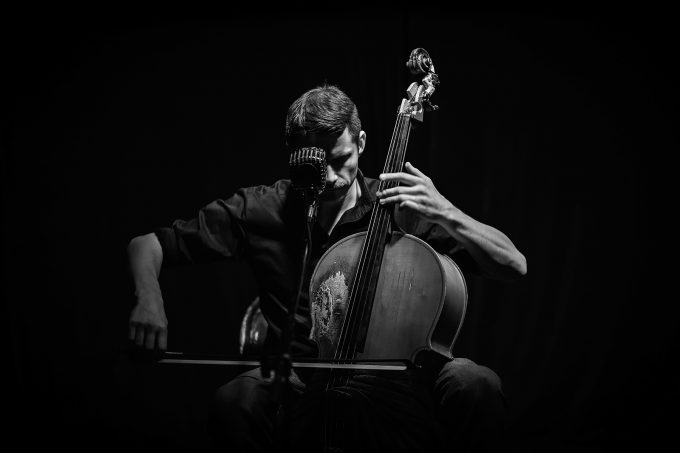 It seems many reviewers kind of wrote this camera off as there is almost no real coverage of it online for photo use! A few first looks in the cinema world but it seems many who are photographers may be missing out because as I found out, this is a stunning stills camera that also happens to be a very capable video machine.
The Sigma fp with the Viewfinder. It's large, makes the camera bigger but let me tell you…it's so enjoyable to use. It's the nicest VF experience I have ever had. This makes the experience of using the fp VERY unique, and I love "different".  This is not the same old same old but rather a quirky, interesting and very capable camera that I feel is just as good for STILLS as CINE. Shot of the camera with the iPhone 11 Pro Max.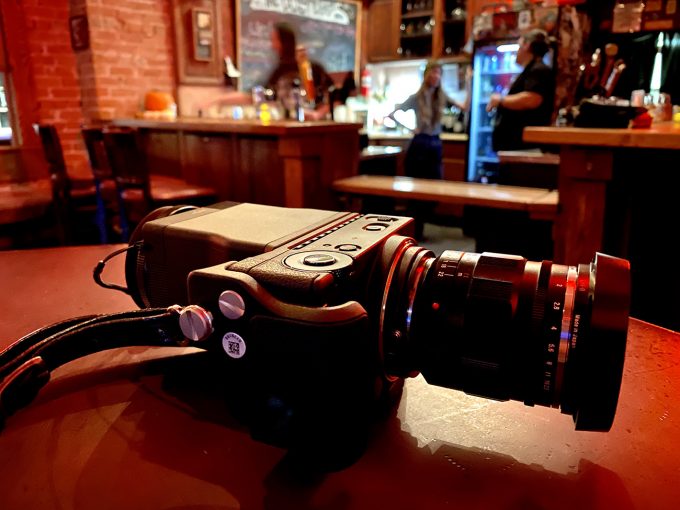 I myself even wrote this camera off weeks ago! Why would I do this? Well, for me and my tastes, Sigma has not had any "home runs" in the world of digital cameras. They have had cameras that delivered world class IQ but I never really bonded with any Sigma camera as they were always turtle slow to focus and use and had zero low light abilities. They were quirky and odd in design (which I did like) yet I just have never been a huge fan of the Foveon sensor cameras. I do know they have a solid following of those who adore them because you can not get that kind of color and IQ from a CMOS sensor. This is why Foveon has a small but solid following. But the fp here does not use a foveon sensor which means it should be faster and much better in low light. 
The large but quite amazing viewfinder which is optional and comes in at $290. Best VF experience I have ever had.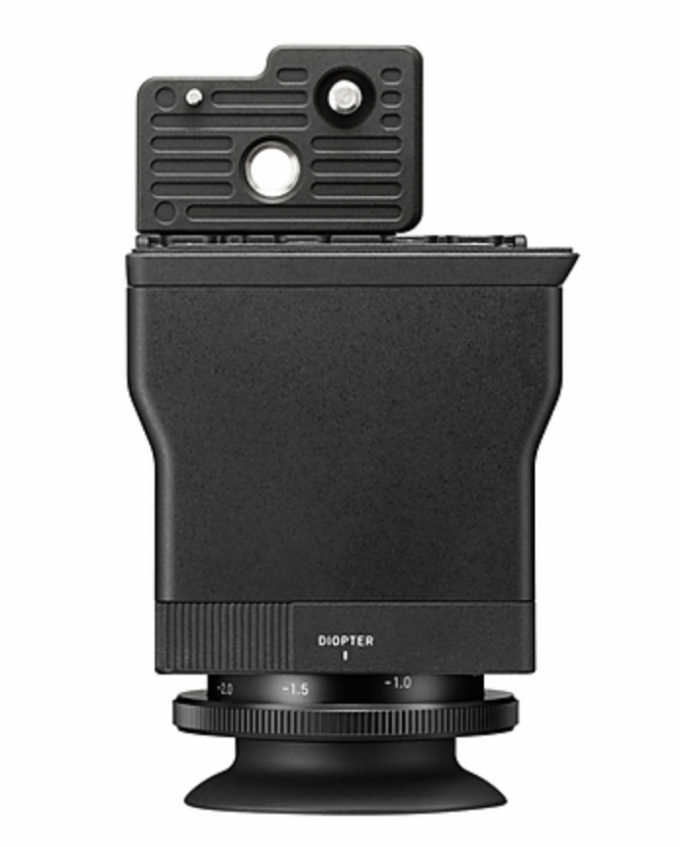 With the Leica L mount we have cameras like the Panasonic S1 series, the Leica SL series and even the TL and CL from Leica (I reviewed the all here on these pages). The L mount alliance is already bringing great things. This fp from Sigma, The new SL2, the Panasonic S1 and all of these new lenses from three manufactures. This is an alliance that is creating some of the most exciting things in the photo and video world here in 2019, IMO. These are all companies and products to look out for in 2020 and beyond.
Sigma fp, ISO 10,000. Voigtlander M mount 75 1.5 Lens. CLICK IT to see it how it should be seen. This image here impressed me to no end. Why? Because in this venue, only a few cameras can get the shot. It's dark, and the performers are lit with a low output red light. That's it. Some cameras blow out the reds (Sony sometimes does here), some have too much noise here (Leica SL) and others can not even play here (Micro 4/3). The fp on my 1st outing with it shocked me with the IQ . I will be printing this as my second print from the fp and it's an ISO 10K shot without any Noise Reduction applied. This lens is one of my faves from Voigtlander. See my review of the lens HERE!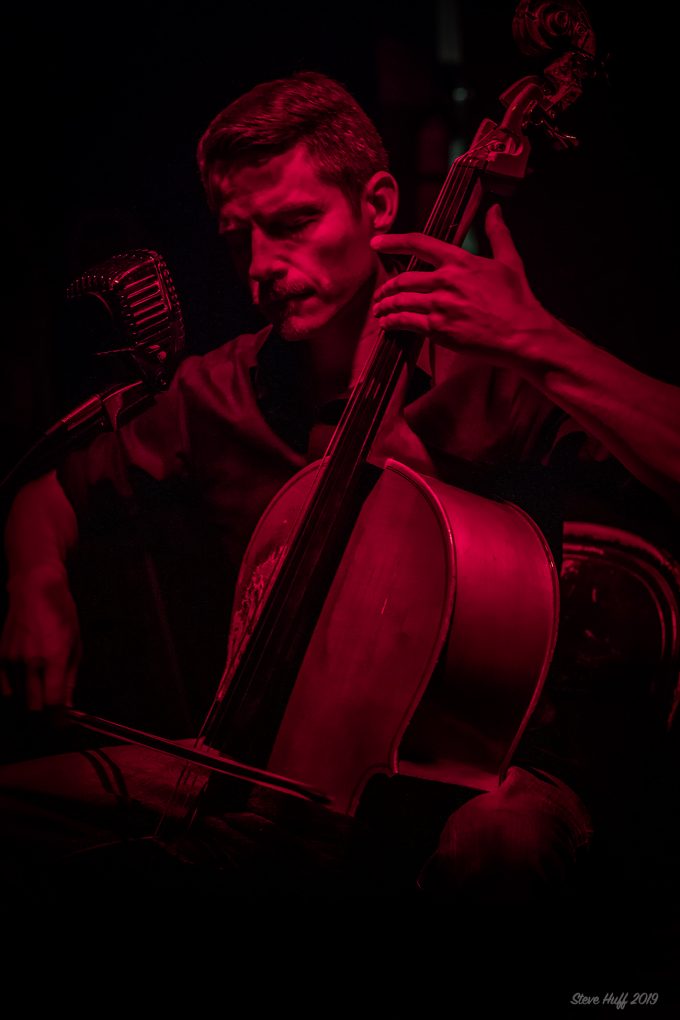 Being a reviewer now for TWELVE years this month, I always have access to whatever camera I want to try out. It's a sort of "perk" for of doing what I do. So I test and try almost every camera that comes out but I do not review them all. If I do not like a camera or if it doesn't excite me, motivate me, or draw me in, I do not spend the time to review it. For me, reviews are about sharing my excitement for new cameras that I enjoy with my audience as I know many of you out there have the same likes as me, so sharing my findings on these cameras for you guys is what I do. This camera, the Sigma fp, is a camera that has intrigued me from the moment I picked it up when the rental arrived. It's not perfect, and there are things I would have liked to have seen included here but as is, for the cost, it is competing with the Sony A7III, Canon EOS-R and Nikon Z6. All three of those are formidable cameras and what one chooses to buy or use all comes down to personal preference.
CLICK IT! To me this looks like an image from something like a Leica M10. It's crisp, has deep colors, rich tonality, details all over the place and get this…it was shot with a Voigtlander 35 f/1.2 II wide open. This is the best I have seen this lens perform. Using M lenses is easy with an adapter. A dirty nasty sink in a bar bathroom. ISO 1000 at f/1.2
So the question is "why would one choose this over one of the other big brand cameras at the same or less cost"?
For me the answer is simple, for you it may not be so simple. First off, many will be wanting this strictly for video use due to the impressive video specs it has. RAW shooting, 4K, 12 bit Cinema DNG in 4K or Full HD, etc. So many will buy it for this reason alone. Yes, you can even shoot full HD in 12 Bit using DNG RAW IN CAMERA. This provides stunning HD but large file sizes. Go to 4K and the files sizes get even more horrendously large and an external SSD will be needed. This camera offers more (in regards to video) than any other camera in this price range or well above it. One thing to note is the Electronic IS is not available when shooting video in DNG RAW, even in Full HD. So there are a few limitations here in regards to IS and video use.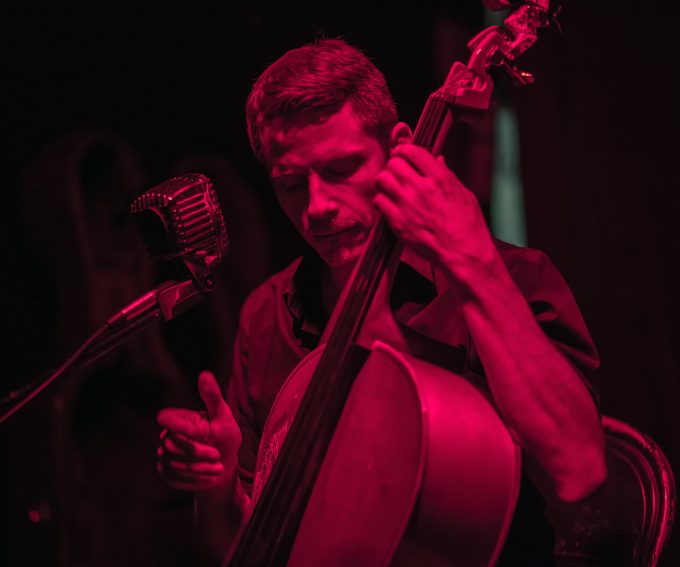 I also am going to argue for its photo qualities. THIS IS NOT just a video camera my friends. It's a stunning stills camera… though a bit quirky. 
Most of you out there today want your still cameras full of features. You want them fast and loaded with megapixels and more. I even enjoy things such as 5 Axis IS when it is implemented nicely (as Olympus and Panasonic does) but I am not a huge fan of features that do my job for me. I see no need for 100 FPS or 60 MP for what I do. I see no need for more than 24MP as anything more has more drawbacks than pros as far as I am concerned. (low light suffers, file sizes are larger, need faster shutter speeds to keep sharp images, etc) As I have said for years, a full frame sensor with 24 MP is my sweet spot. It delivers and always has delivered the best of all worlds. Great low light, dynamic range and manageable file sizes and the capability for large prints if needed. These days camera manufacturers, IMO, push higher res as bigger numbers makes some feel like "bigger must be better". They have to do this to keep selling upgraded models. Nope, give me 24MP on a full frame sensor and I am a happy man.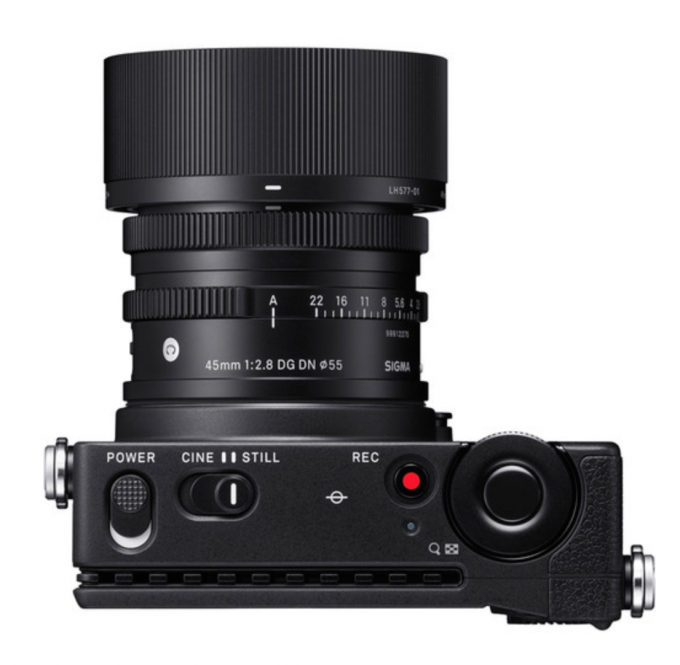 The way I am choosing to use the fp is not only with the Sigma 45 f/2.8 lens (that seems like it was made for the fp), but with Leica M mount lenses as well. While these days I do not own a stable of Leica branded lenses, I have invested in Voigtlander due to the bang for the buck and slightly more ethereal rendering I get from them. Warmer, more rounded and yet beautiful. Todays Voigtlander is not like the Voigtlander from 10 years ago. The lenses they make today are IMO much nicer when it comes to color and rendering. Seeing that they are at times 1/10th the cost of a similar Leica, it was a no brainer for me and my wallet. If you have interest in these lenses, visit CameraQuest, the USA distributor of Voigtlander glass.
Some of my recent Voigtlander lens reviews: 75 1.5, 35 f/2, 40 1.4, 21 3.5.
Click this one! No noise reduction (no images here have any NR) and from RAW. Converted to B&W yet look at the detail and sharpness here. ISO 6400 and shot at f/1.2 with the 35mm Voigtlander. The tonality is beautiful IMO and reminds me of something out of a Leica Monochrom.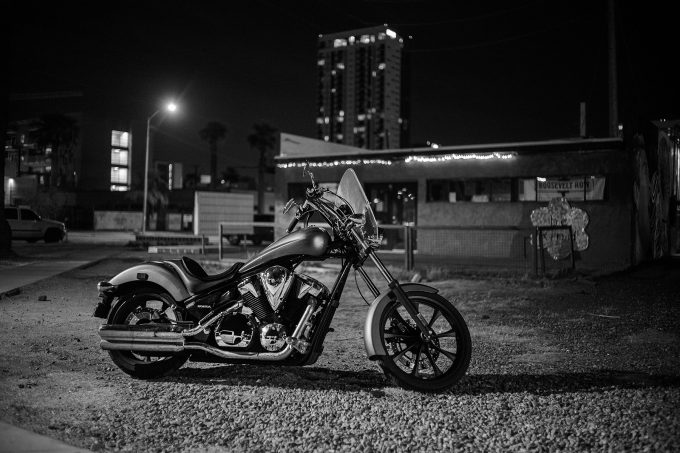 Using M mount lenses like this is something I have done quite a lot lately, mostly on my old Leica SL. I have shot them on Sony, Nikon, Panasonic and Canon but nothing was better for me then using them on the SL when it came to COLOR and overall IQ, as well as experience. But what about the Sigma fp? Would it be as good as the old SL? Would it improve upon it in the IQ dept? I told myself there was no way this could be, but after testing it…I can say it does beat the original SL with M lenses when it comes to low light/high ISO and the color is eerily similar if not a little better. Shooting the fp is almost like a new improved original SL that keeps the resolution at 24MP when it comes to image quality (not in the hand, as the fp is quite different).
This camera is a LOW LIGHT beast as many 24MP cameras are today. This first image was set at ISO 25,600 at f/1.2 with the Voigtlander 35 f/1.2. CLICK IT to see it how it should be seen. This is ISO 25,600 and yet look at the detail through the window. That's pretty amazing for this ISO. Sits in the same low light capability as the Panasonic S1.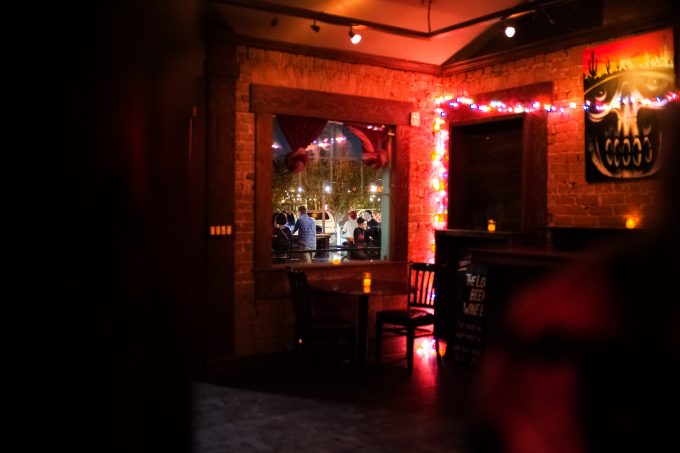 I did a side by side against the Sony A7III HERE as an High ISO test. The Sigma won by a hair in noise and had much better color over the now $100 less expensive Sony. Just shows how tech keeps moving along. BTW, I am not sure WHAT sensor is used in the fp but the color is superb. It may now be my favorite camera ever for color. Sigma color science…is very good : )
1st image at ISO 12800 from the Sigma, zero NR. 2nd image from the Sony A7III, zero NR. Click them to see larger and full 100% crop. Sigma wins in color here. 
The Sigma fp is an astounding stills camera and at the same time it is unlike any other camera sold today. Not all will enjoy this camera though. Remember, there is no built-in EVF, the LCD does not swivel, it doesn't have 5 Axis IS (instead it has an "OK" EIS), no dual card slots,  and it does not have blazing fast AF. With the Sigma 45 2.8 the AF is good but nothing like Sony or Canon, whom I feel has the best AF in the business right now. So if you are eyeballing the fp as a video or still cameras note this. If you want auto focus for video, I feel that the AF is unusable for video on the fp, but most will not use AF for video when using the fp. It is slow, it hunts and can not seem to lock on no matter the AF mode I use (with the 45 and with video).
Yes, the AF for video is VERY slow. 
The Voigtlander 75 1.5 Lens is GORGEOUS on the FP. First one from this lens and from RAW. Second image with Voigtlander 35 f/1.2 in "Teal & Orange" color mode.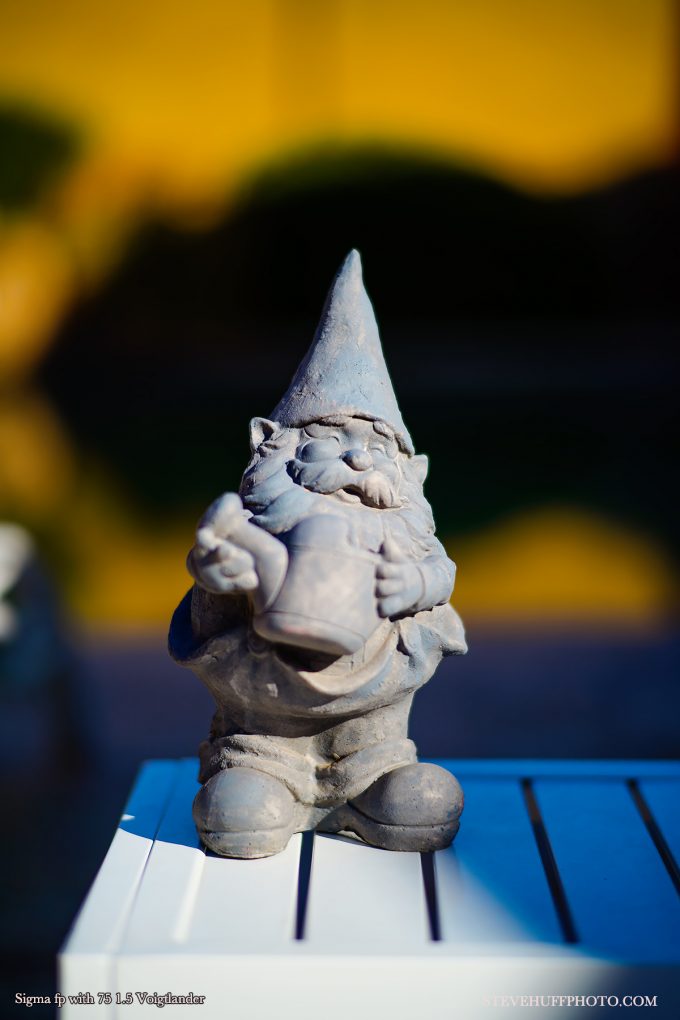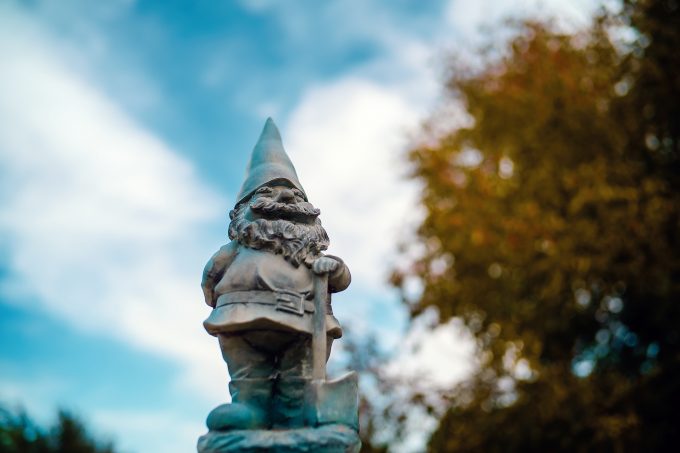 The video AF is to me, unusable if you want reliability. I suspect those who buy this for video will simply use manual focus. Also one thing to note is that with an electronic only shutter, you may see some flicker in your video under fluorescent lighting or banding in your photos. This can happen, usually at higher ISO, in some lighting conditions. I have seen it with my Sony in ES mode. I have not yet seen it in the fp but that does not mean it will not pop up, so be aware of this possibility.
Even the images created by the fp have a cinematic feel about them. This was shot with the 35 f1.2 II from Voigtlander at f/1.2 (I LOVE THIS LENS). ISO 800. From RAW.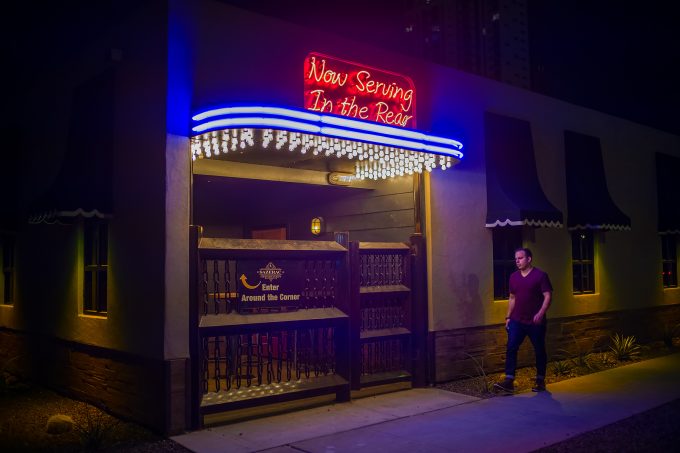 As for the viewfinder, I love it. But even though the fp is great without the VF as well, the optional viewfinder takes this camera to a new level  and while it takes away the small size aspect, it's not overly large. Just LONG. Not big and wide, not tall and fat..but long. It reminds me of an old movie camera and I feel the VF is being touted as useful for video but it is very useful for photos as well. You can see it attached at the image at the top of this page.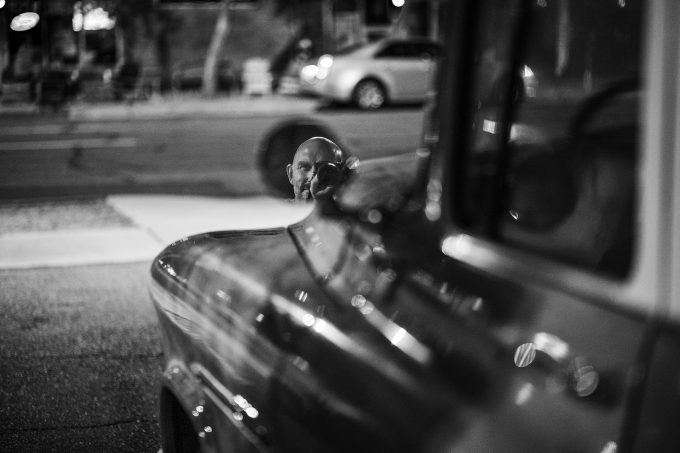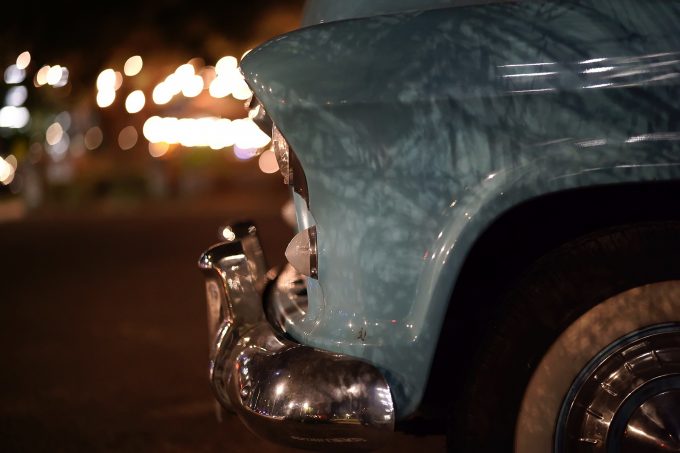 Slap on the Sigma 45 2.8 or even a lens like a Leica 50 Noctilux and the viewfinder allows for amazing framing and focus as the view is huge, clear, bright and unlike anything you may have used. It fastens on with a screw and is super solid.
The process is slow when using manual lenses much like using a Leica M or Hasselblad X1D but that is what makes it enjoyable for me. The process, the hunt for your next great photo. I see this as a fantastic "M mount lens" camera if you do not have the funds or want to spend the funds for a real Leica M or SL. The IQ is VERY Leica Like to me which is nice.
The color and detail is nice. These two are from the FANATSTIC 45 2.8 Sigma lens which is a MUST with this camera. It's small, light, has decent AF and gives superb cinematic IQ like this… click it for larger!
So at this point I am 2300 words in and just getting started. I will be using this camera more and more and will be giving you guys my thoughts on it as I go along. Out of the gate I am very impressed with the fp as a STILLS camera and I have not even spoken of the VIDEO/CINE aspect of it yet.
This is full frame and low light video is fantastic. I shot some video at ISO 10k that is clean and colorful last night. A little shaky hand held but looks wonderful. While I feel I am more impressed with it as a stills camera, that is not to say I am NOT impressed with it for video. I need to use it more and probably learn more about the color settings within video. There is no LOG profile and the CINE color profile looks awfully yellow to me though the TEAL and ORANGE preset looks REALLY good. Also, when shooting RAW the Dynamic Range is amazing. I was able to recover blown highlights with ease and bring out shadows as well.
Sigma 45 2.8 – Both images with this lovely lens. At $549 it's a steal. Small, light and gorgeous IQ. Click them for larger! The 2nd image…look at the color and snap!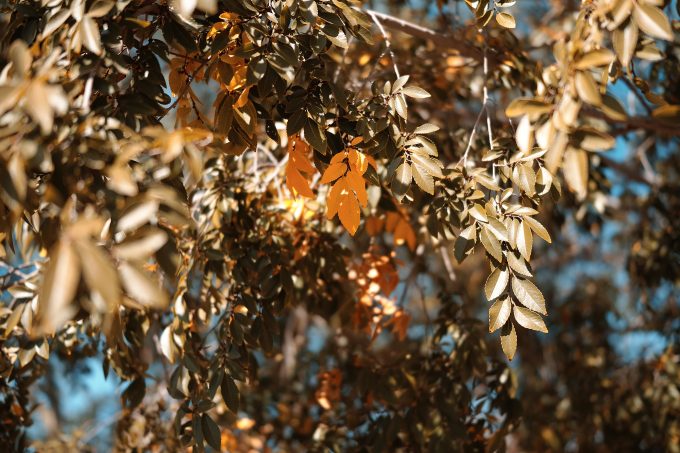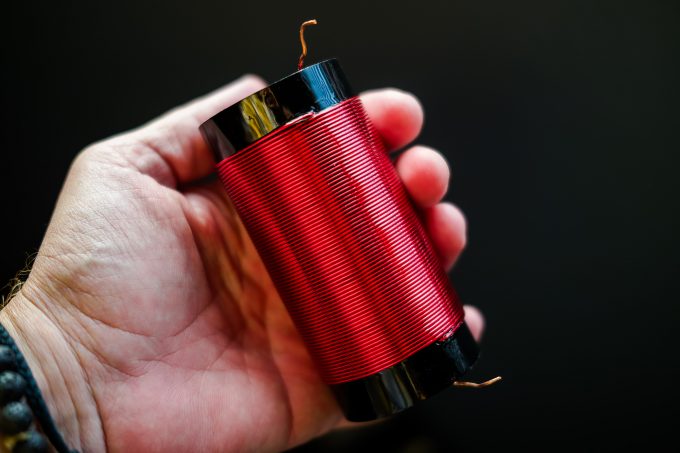 The camera does come with the Hot Shoe accessory. If you want to add a flash, a mic, a viewfinder or whatever it has the ability to do so. I feel Sigma will release a small EVF that slides up top for those who want a standard EVF. I feel they SHOULD do this as it would try make it an even better stills camera. Here it is with the hot shoe adapter added along with a mic. Also added is the small grip and the VF. It is sitting on a Leica tabletop tripod.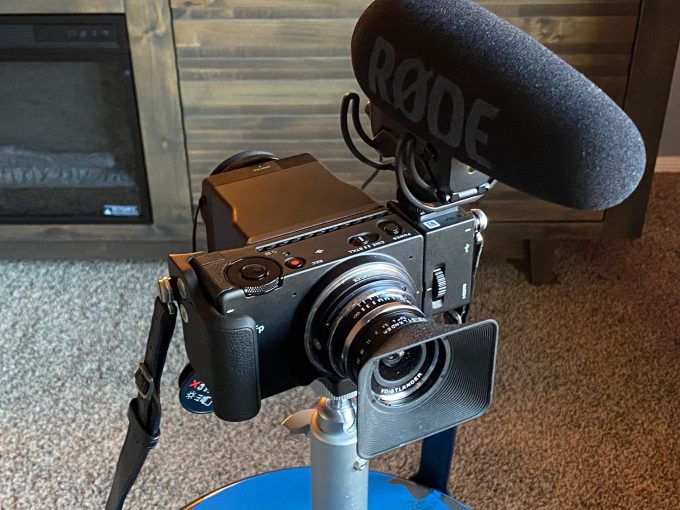 WHERE TO ORDER and READING THE MANUAL
BTW you can download the Manual as a PDF HERE. Lots of info there. 
You can save $250 if you buy the FP with the 45 2.8 as a kit. This lens seems made for the FP and I highly recommend it. It's what I purchased but it seems stock comes in and out on a daily basis at B&H Photo. This kit sells quick when it shows up in stock (as of Nov 2019). You can click the image below to see if it is in stock now. 

You can order the Sigma fp at B&H Photo HERE. 
The Novoflex Leica M to L adapter
The Viewfinder in stock at B&H Photo
THE BUILD OF THE FP
The FP camera reminds me of the old Minolta/Leica CL film camera. A square hefty block of metal that feels amazing in the hand. The FP is weather sealed and should be able to withstand the conditions, as most cameras at this price point are today. The dials and buttons are there but they are not thrown all over the top and back of the body. It sort of has a minimalist approach, but nothing is missing. The dial on the back allows you to control EV comp and the QS button above it opens a quick menu (which is fully customizable) where all relevant settings are. Even if you need to dig deeper in the menu, the menu's themselves are neatly laid out and intuitive. Not as simple as a Hasselblad X1D or Leica M but almost. The interface is clean and easy to read.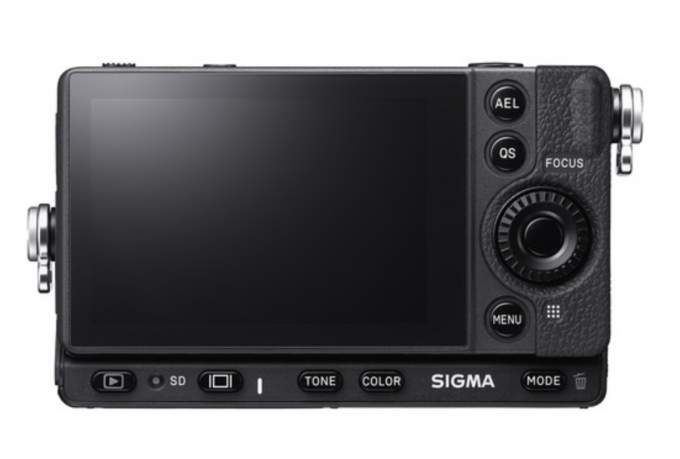 Everything on this body is solid, tough and feels as it should. The back near the bottom has buttons for PLAY, TONE and COLOR as well as MODE. Mode changes your shooting mode from A, P, S, Manual or Custom while Color lets you choose between the color profiles like standard, vivid, landscape, portrait, Monochrom and the new Teal & Orange mode which is lovely for video. You can dial up or down the effect by + or – 5.
You can also press the view button to bring up a level to the display screen. The strap lugs screw in and can be screwed out, so if you add a grip you would take out the strap lug and screw it in to the grip. It's completely modular, which is pretty cool. Without a grip it is not enjoyable to hold for long if you are shooting photos but with the small grip (see it here) it is amazing in the hand. In fact, I love this small grip and feel like it should have been included in the box like the hot shoe adapter was.
These two with the lovely Voigtlander 35 1.2 M mount lens. This has been my fave 35mm for years. Buy it HERE. 
The fp feels like a Leica in the hand when it comes to build, especially with the small grip.
The top panel is beautiful and basic.  A power button that slides up with nice click, a cine/still button, a record button and a shutter button which also doubles as a magnifier when playing back images. The heatsink is there behind the LCD but have no fear! If caught in the rain it will not hurt the camera if it gets wet inside where these holes are. So Sigma did very well with the design here, for the small amount of space they had.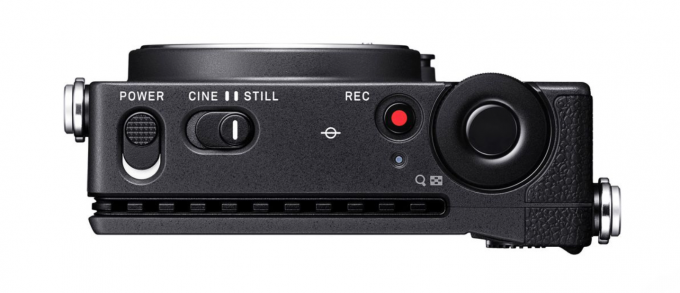 DYNAMIC RANGE/RECOVERY
Sigma say the FP has 12.5 stops of Dynamic Range. Not mind blowing (Sony claims 14 stops in some models) but very good as it is. If I were to buy the fp and had issues with recovering highlights I would return it. I am happy to say this is not the case. Below you can see an image sample that I shot to test the recovery of the highlights. The first one is a JPEG from camera, and the second is from RAW where I slid the highlight slider back to recover. No problem. I feel most cameras today have a DR that can do this and the FP is no exception. I'd love to have 15 stops of course. Maybe in 3 years Sigma will do an FP2 with 15 stops of DR, 5 Axis IS, and a small Viewfinder. If they did, it would be my perfect camera, like a true digital Leica CL because it is full frame unlike the Leica CL that Leica has out now.
CLICK THEM FOR LARGER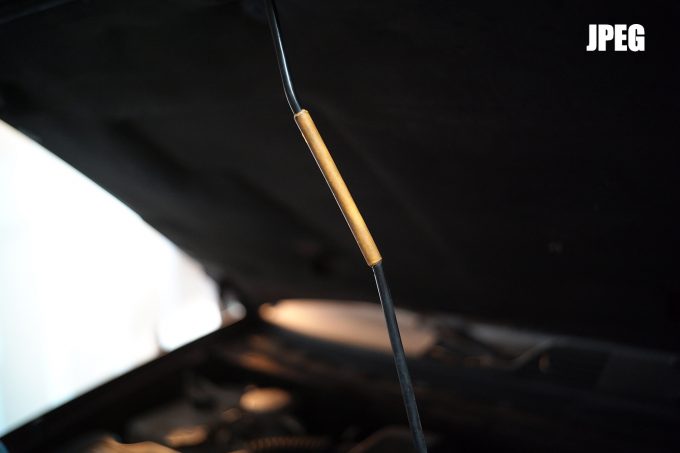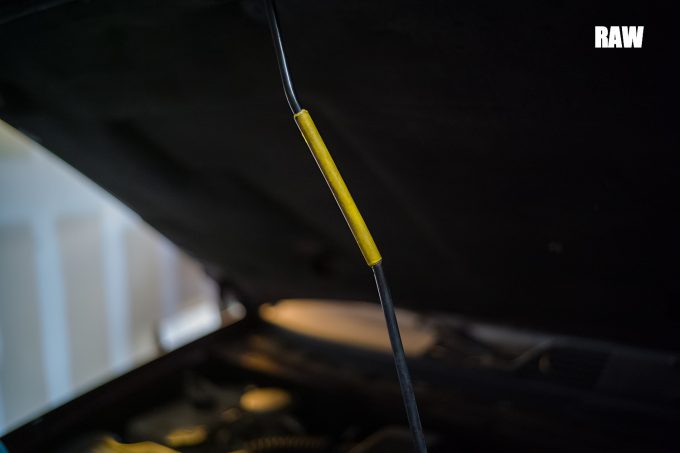 THE SENSOR IN THE FP
The sensor in the FP is said by some to be the Sony A7III sensor. If so, it would make sense as this sensor has done very well for Sony in the A7III. But the cool thing is that just because it's the same sensor it does not mean it will have the same performance. To me, Sigma color science beats Sony's as of this writing (Nov 2019). I find the color here to be very Leica SL like and I love this. Sigma also decided to skip the AA filter, so there have been reports of Moire in video. I have not seen it yet at all in my tests but I also notice a sharpness and pop that I normally do not see (even in the SL). The sink image above for example. It's a photo of a nasty dirty sink in a small music club but it's beautiful in the way it was rendered..the color, the falloff, the depth and the dynamic range. Here is another version of this photo (larger) so you can click it to see more. This was shot at f/1.2 with the Voigtlander 35 1.2 II. The best I have seen this lens perform regardless of camera used.
Larger version with less sharpening applied. Shot at f/1.2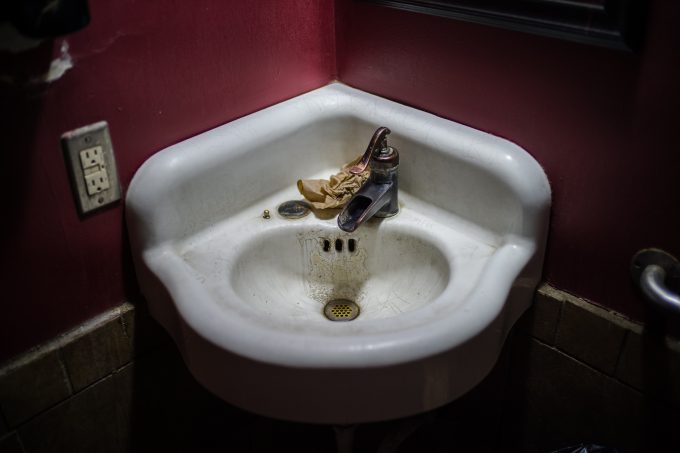 –
Indoor at night.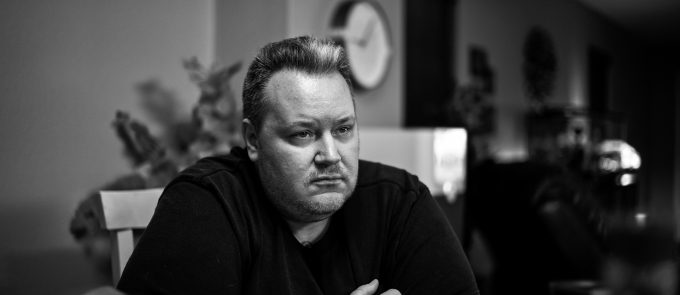 The sensor here is proven and this is the first Sigma to offer a full frame standard sensor over their Foveon sensor but I feel they were able to get the color close to what we see from their Foveon line. Not exact but it's good.
BATTERY LIFE
Voigtlander 35 f/2 at f/2 with the fp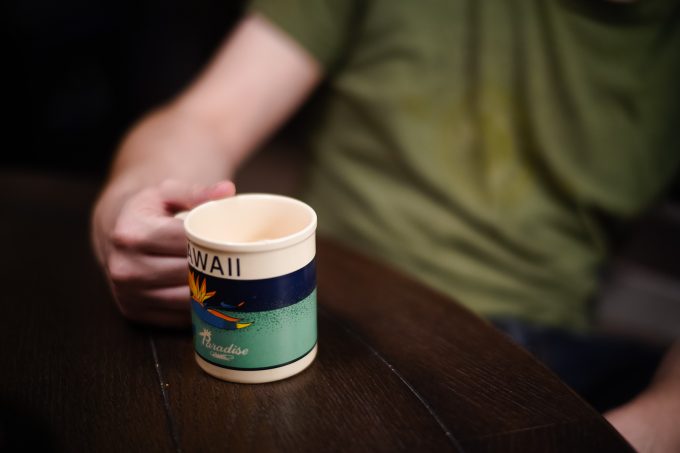 The battery life is fair to good. I guess it depends on how you use the camera. With video, I am hearing that it lasts around two hours of use. So not bad. With photo, my guess is you can get 300-400 shots out of a battery. Maybe more. I suggest two extra spares to throw in your bag or pocket. I also suggest these spares as they are half the cost of the Sigma branded batteries yet get rave reviews. I bought two of these when I bough the camera. So yes, battery life is not anywhere near something like a Sony A7III. Think Sony RX1 battery life instead.
The fp uses a Li-ion battery, Sigma model BP-51. You also have an AC power option using the DC connector CN-21 accessory. The battery charges via USB C while in camera. The fp does not come with an external charger, though one can be bought. I bought this one with the Watson batteries below.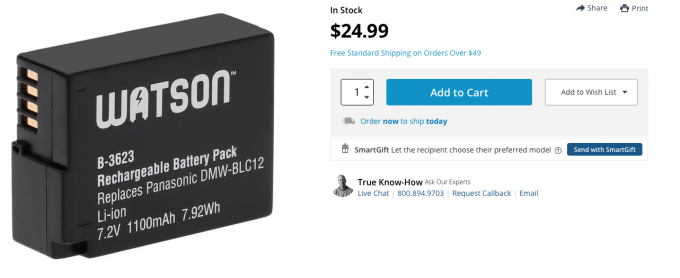 Usability/Menus 
This is one of the few cameras with an easy, intuitive & simple menu system. Much like Leica and Hasselblad, the menu of the fp is basic, simple and very easy to navigate and understand. There are no nested menus that go levels deep. What you see is what you get. It's alway beautiful when menus are clear, concise and easy to understand. The Quick Menu is also easy to customize and once you set that up, you never need to go into the menu itself.

A few more images from the fp. First, Second and Third image with the 45 2.8 at 2.8. Fourth image (Butterfly) shot was taken with the Voigtlander 75 1.5 M mount lens.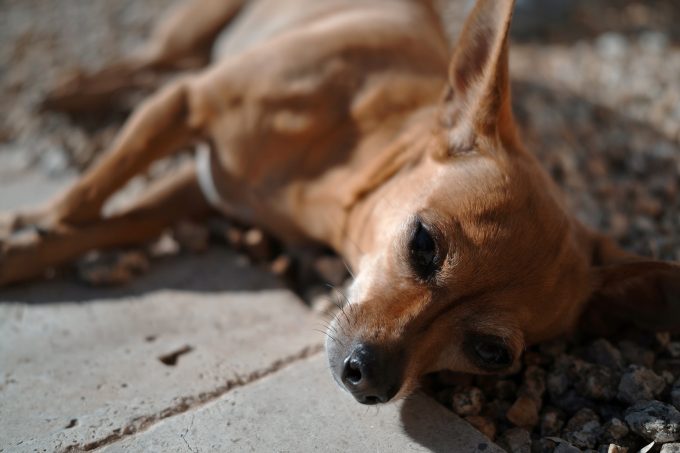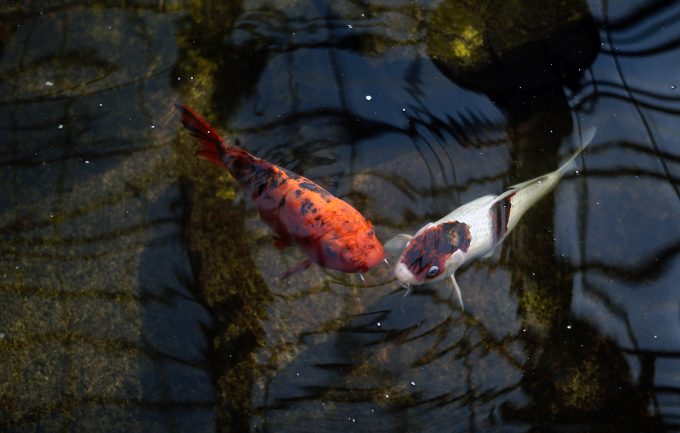 COLOR MODES IN CAMERA
The Sigma FP has several color modes in camera. When shooting JPEG these color modes will give you the color you seek without having to tweak in post processing. These are mainly for JPEG or video shooters as when you shoot RAW these profiles are not shown in the photos. Below are a series of photos, of the same subject with each color mode in the fp. Snaps below shot with the 45 2.8, all JPEG of course. You can click them for larger.
I find the new Teal and Orange to be nice in some situations. Sunset red can enhance sunsets, and Neutral is great for most situations where you want a more natural color. Not sure what Sigma was thinking with their "CINE" profile as I feel it looks awful. There is no flat or log profile here which I find odd for a camera that seems to be poised at video creators. In any case, the colors are easy to set as there is a dedicated color button on the back bottom of the camera. Love that aspect of it.
CINEMATIC?
It's interesting that this is considered a CINEMA CAMERA as the stills even have a cinematic feel. I was thinking to myself as I was looking over certain photos and saying "These photos have a cinematic feel, but what is causing it? The shallow DOF? The Color?". I then pulled out the Olympus EM5 III (which is a great camera for video and photo as well, review here) and snapped a quick snap of my hand. Yep, just a sill shot of my hand to see if the fp could even make this look cinematic. See for yourself what I am talking about. I feel it's a mix of the color and the DOF from the fp that truly creates images that appear cinematic. Also the texture of my skin is rendered nicely on the fp and sort of obscured in the Olympus image. My skin tone on the FP appears more natural where the Olympus appears more pink. So yes, the images from this camera can look cinematic in their own right.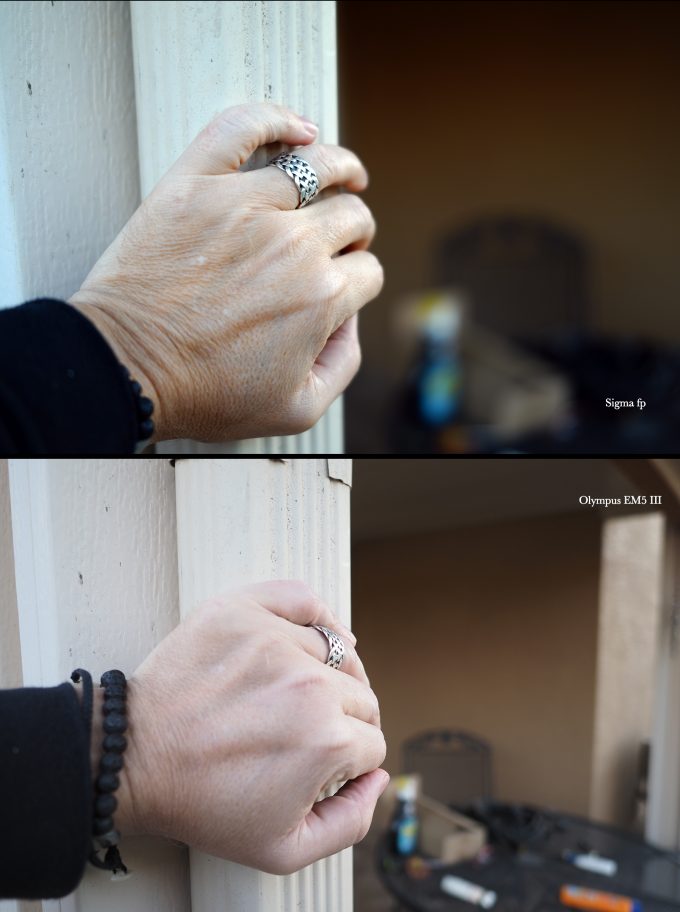 VIDEO SAMPLES IN HD
A new video showing more video samples, and testing and discussing the AF for video. I am no cinematographer but enjoy shooting video from time to time. Instead of shooting in CINEMA RAW as almost everyone else will do, I decided to test the camera in the lowest quality HD video settings. 1080 HD, 24 FPS, LONG over ALL-I. Even with the lowest video settings, it looks pretty good to me!
M Mount Wide Angle vs Sony A7III
So I slapped my Voigtlander 21 f3.5 lens to the fp and the Sony and snapped a quick shot in my yard to see how the lens did on each camera. I also took one with the Sign 20 1.4 ART lens at f/3.5 to see if it did better than the small Voigtlander. The Voigtlander 21 f/3.5 is tiny and I did a write up of it here a while back on the Leica SL. Below are three images. The first from the Sigma fp and Sigma 20 1.4 Art lens at f/3.5, then the Voigtlander 21 f3.5 on the fp at 1/500s and ISO 100. I then do the same on the Sony A7III with the Voigtlander for the third image. You can click them for larger.
1st from the fp with the huge Sigma 20mm f/1.4 ART. The second with the fp and Voigtlander 21mm f/3.5 and the third from the Sony A7III with the same lens. Straight from RAW without any enhancement or changes. Shows how lenses do create color shifts/changes. The difference between the Sigma Art lens and the Voigtlander are large when it comes to color. The Sigma Art is much more contrasty and with a color shift to yellow. The fp with the Voigtlander is cooler in temp and the Sony leans warm/yellow. It appears that M lenses do just as well on the fp as they do on the Sony A7III. I prefer the color and look from the middle shot the most, from the fp and 21. The other two have a yellow cast that is visible when looking at the water.
PROS AND CONS of the FP
PROS
It's the worlds smallest full frame camera
Can use almost any lens via adapter. Old vintage lenses work great on the fp.
Modular system, so you add what parts you want or need as you need them.
Simple menu, simple controls. Less is more.
Beautiful color, in fact, my preference for best color in any 35mm full frame.
Crazy video specs, shoots DNG RAW up to 12 bit for video.
Has EIS which offers slight stabilization but does crop the image.
$1899 is great for the specs. Won't find any camera in this price that does RAW video at 12 bit.
Viewfinder is the best viewfinder experience for manual focus I have ever used. Brilliant (but large).
Low light High ISO is up with the best in 35mm (Sony and Panasonic S1)
Lack of AA filter means sharper images and they are crisp!
CONS
No built in EVF or even external option. This is a shame, Sigma should have offered an external EVF that attaches to the side. They have the connection for it on the fp.
The viewfinder accessory is beautiful but large.
Battery life is average, need three batteries to be safe.
AF is useless with video. Decent with photos.
Accessories can get expensive/add to the total cost depending on needs.
Only one small L mount lens made so far, the 45 2.8. They need more like this lens for this camera.
EIS lacks in performance. Should have had 5 Axis IS. (IBIS).
Tends to overexpose slightly in most situations. Dial down EV to -0.3 for better exposre
Electronic only shutter means banding in some lighting stations. Set to 125s to remedy.
Sigma fp, Sigma 20 1.4 Art Lens at 1.4, out of camera image
MY CONCLUSION on the Sigma FP
This is a unique crazy camera system. Small, modular and cool yet slow to focus and without any real IS that performs well. It's aimed at video people but most vide pros I speak with say they would use it as a second b roll body rather than a main rig. This is not a pro level cinema camera like a Canon C200 or Sony FX9, both of which offer stunning AF capabilities and IQ. I see the fp as a hobbyist and enthusiast camera, for those who want to delve into photo and even video, possibly to learn as they go. With just the body and the 45 2.8 Sigma, this can be a full frame high IQ point and shoot that delivers stunning IQ and color. Add a grip if you like for $50 (well worth it). If you want to shoot old vintage lenses from Leica, Nikon or Canon you can do that as well with adapters. I use a Novoflex M to L adapter and feel it is up there in quality with the Leica adapter but $200 less expensive. The FP does great with M lenses as well as L lenses. No, it is not perfect and will not deliver perfect corners with all M lenses like an M does (as there is no in camera correction which is what Leica does with the M10 to solve minor issues in IQ). But with lenses 35mm and up, I see no issues in real world shooting. If you are into M lenses with this camera, the viewfinder is a MUST! It changes the whole experience when it comes to using the camera in this way. Sure, it's long and odd looking setup this way but I think it looks amazing! So may walked up to me and asked me what I was "filming on". Some thought it was an old movie camera, while others had no idea what it was. I will tell you this…after shooting with the fp for a week, and then going back to a Leica SL or Sony A7III…well those EVF's appear tiny, dull, dark and well..not very good. The way Sigma developed this viewfinder was pretty brilliant. It's HUGE, CRISP, HAS GREAT COLOR and WILL spoil you in the realm of viewfinders. I would not shoot the fo without it as it truly makes it so enjoyable to manually focus. 
The camera is simple to use, and set up. It's basic yet has all we need as a photo camera. I am one who feels this is a better PHOTO/STILL camera than video.  The IQ with photos is astonishingly good, and for me bests my old Leica SL in color and IQ, especially when the lights get low. As a video camera I am a tad cold on it. I will never shoot DNG RAW as I do not have the computing horsepower for the crazy 1400 MBPS files. There is no in body IBIS and the EIS is average at best. The AF is unusable for video in most situations. Sure, cinema users will not use AF but many hobbyists and enthusiasts are looking at this exciting camera and will be let down with the video AF capabilities.  I feel if Sigma added IBIS and faster AF along with even an external SMALL EVF option this would be selling like hotcakes and probably would be a top seller for the rest of the year. It would be my perfect camera if these things were included. Alas, we never seem to get the perfect camera.
As it is, I bought one for myself after renting it to test. I loved the manual M mount lens experience so much with the viewfinder that I purchased the body, the viewfinder and the small grip. Also the Sigma 45 2.8 which is perfect for this camera. It's all some will need.
But why I love and adore this system is different from how most will look at it. I do not care that it has slow video AF, as I will never need it. In fact, this will be used 99.8% for photos for me as this is not a camera that had photo use as an afterthought. As I said, I feel it is better for stills than video but I am a photographer at heart. If you are looking for a Sony killer, this is not it because it can not compete in features, in speed, or in value and most these days want things such as speed, EVF, eye AF that works, IBIS, etc.
This camera is special IMO. While it does not offer everything like a Sony does, this is partly why I love it so much. I have said for years that todays cameras do all the work for us, so outfitting the fp as a manual focus M mount shooter with the VF offers me a solution where I DO THE WORK to get the photo. This feels like an old Leica/Minolta CL in use as it's about the same shape and size. It "feels" good both in the hand (with grip) as well as emotionally. To me, different is good, less is more and unique means an experience I can not get elsewhere. I love this little guy. Would I take this over something like a Sony A7III or even original Leica SL? Today, yes I would. For my uses, needs and yes, even wants. Sony's leave me cold when it comes to body design, and in use and I have always said this. They work and they work well but there has never been an emotional connection between me and a Sony camera. Same can be said for almost all other brands besides Leica and maybe Olympus. For me. This Sigma does offer me that connection, as it has charm and speaks to me enough that it motivates me to use it like a great Leica does.
A note to Leica, make this kind of body but with an EVF, IBIS and a 24MP sensor in M mount. I guarantee you it will blow up your sales and possibly bring you the hottest seller for you in your digital camera history, even beating the M9 in sales . ; ) A real CL ; )
Just a couple around the house snaps with the fp
---
Full-Frame Sensor
Equipped with a back-illuminated, 35mm full-frame Bayer sensor with 24.6 effective megapixels, the Sigma fp is capable of taking high-resolution still and moving images.
Robust & Lightweight Aluminum Body
A body covered with die-cast aluminum on the front and the back helps ensures robustness and heat dissipation while keeping the body weight light.
Large Heat Sink
Designed and inspired by those used on professional cinema cameras, a large-size heat sink is mounted between the LCD and camera body. Combined with a heat dissipation coating applied to the outer surface, the Sigma fp achieves highly effective heat dissipation. It helps prevent overheating at high temperatures or in long hours of use.
Dust- and Splash-Proof Structure
The Sigma fp is protected with the dust- and splash-proof sealing on a total of 42 points over the camera body. When combined with a dust- and splash-proof lens, the Sigma fp is capable of shooting in rain, sandstorms, and other challenging conditions.
Same Screw Threads for Strap Fittings and Tripod
The Sigma fp is fitted with 1/4″-20 threads for both the strap holder on either side of the body and for a tripod. This provides greater freedom in how one uses the camera, from mounting it on a tripod in portrait orientation with the fixing removed, to attaching a strap for use in portrait orientation after screwing the fixing into the hole on the base.
Full-Time Electronic Shutter
Shutter shock, sound, and lags: these are disadvantages of mechanical shutters. The Sigma fp is designed to minimize them in pursuit of a system to adapt to a variety of different shooting scenes. Shooting that requires precision where even the tiniest shake is to be eliminated; shooting without ruining the ambiance of the scene; and shooting with good response, without missing your shot. These types of shooting will open unique horizons in video creation. Furthermore, the absence of a mechanical shutter makes the Sigma fp's camera structure simpler, which in turn improves its reliability as a camera.
"Teal and Orange" Color Mode
Color grading is a process of altering the color of a video and is an important step in filmmaking that will change the "mood" of a film or other types of work. One color grade style that has been widely used in Hollywood films has inspired a new color mode introduced in the Sigma fp, called "Teal and Orange." This color mode is about creating high contrast between orange colors, which are found in human skin tones, and teals (cyan blue), which are their complement, for visuals that are highly vibrant and deeply dramatic. It can be used in both the Still mode and Cine mode.
Fill Light
A function formerly available only in Sigma Photo Pro, Sigma's proprietary image development software, Fill Light has now been incorporated into the body of Sigma fp. Using Fill Light allows adjustment of the brightness of an image by adding extra light energy into the shadow regions without altering the exposure of highlight regions. This provides greater control in producing an image with great details, even with areas that are hard to control using the exposure adjustment settings. The adjustment range, which was formerly ±2.0, has been expanded to ±5.0, making it possible to fine-tune the brightness even more.
Tone Control & Color Mode
The Tone Control menu now has a manual setting option in addition to the two auto options available in previous models (Strong/Mild), which allows users to adjust the tone curve by themselves. The Sigma fp also has an "effect" slider in its color mode menu. It can be used to set the strength of an effect to apply in 11 levels, from -5 to 5, which enables the fine-tuning of the color mode. Additionally, "TONE" and "COLOR" buttons allow for quick access to the tone control and color mode menus. With these enhanced functions and a variety of operation elements, the Sigma fp makes it simple and easy to create an image, in-camera with great details, be it still or video.
HDR Shooting
The HDR shooting takes advantage of an electronic shutter to take multiple pictures of different exposures (3 frames for still photography and 2 frames for video) at once, which can then be merged into a single picture or video with a greater dynamic range that could not have been achieved in normal shooting.
The HDR shooting in the Cine mode is to become available via a firmware update scheduled at a later date.
Cinemagraph
The Sigma fp comes with a feature to make "Cinemagraphs," which are animated GIFs that are a hybrid between still photography and video. With this function, the Sigma fp is capable of creating unique imagery, where parts of a still image keep moving, in-camera.
Face/Eye Detection AF
The Face/Eye Detection AF function allows the Sigma fp to focus automatically on the eyes of a human subject. It can bring the eyes of the model into focus instantly and precisely, even when shooting portraits using a large-diameter lens with a shallow depth of field.
Focus Peaking
The focus peaking function highlights the edges of the parts of a scene that are in focus in a particular color. It is designed to help focusing the lens manually.
L-Mount
L-Mount is a mount optimized for mirrorless cameras, characterized by a short flange focal length, large diameter, and improved durability. As an L-Mount camera, the Sigma fp can be used with various L-Mount lenses offered by Leica, Panasonic, and Sigma.
Sigma Mount Converter MC-21
The Sigma Mount Converter MC-21 is a converter that enables the use of the Sigma SA mount and Sigma's CANON EF mount interchangeable lenses on L-Mount cameras. Use of the MC-21 increases the compatibility and broadens the choice for L-Mount cameras and lenses, thus greatly enhancing the scalability of the L-Mount system.
Supports Raw Video Data Recording
Aside from professional cinema cameras, the Sigma fp supports external recording in 12-bit CinemaDNG format. With up to 4K UHD recording at 24 fps, it produces video data that can be used even in filmmaking. It also supports All-I (All-Intra) recording, which makes it possible to maintain high image quality while reducing file size, allowing light data available for recording and editing.
The feature of playing CinemaDNG footage in-camera is to become available via a firmware update scheduled at a later date.
Director's Viewfinder
The Sigma fp has a "Director's Viewfinder" function that allows the user to simulate different angles of view and how an image looks on cinema cameras. It supports cameras by major manufacturers commonly used in filmmaking. It supports not only large format cameras such as ARRI ALEXA LF and RED MONSTRO 8K, but also film cameras and anamorphic lenses.
This features will also be available in the future using a firmware update. Supported cameras include ARRI's ARRICAM/ARRIFLEX, ALEXA LF/ALEXA Mini LF, ALEXA SXT, ALEXA Mini, AMIRA, ALEXA 65, and ALEXA XT; Sony's VENICE; and RED's MONSTRO 8K, HELIUM 8K, DRAGON 6K, EPIC MX 5K, and GEMINI 5K.
Functions Comparable to Pro Cinema Cameras
The Sigma fp's Cine mode comes with a variety of special functions that are comparable to those of professional cinema cameras. From shutter angle display and waveform display for exposure and color information, to zebra patterning, it comes with the functions and screen displays that can be used in the same way as with conventional cinema equipment.
UI Optimized for Different Shooting Modes
Preserving the distinctive "feels" of Sigma cameras including dials and QS (Quick Set) buttons, the Sigma fp has specially-designed operation systems and displays for Still and Cine modes. At the flick of a special switch, it can move back and forth between the two modes. This presents a shooting experience that goes beyond the boundaries of traditional cameras that are designed either for stills or videos.