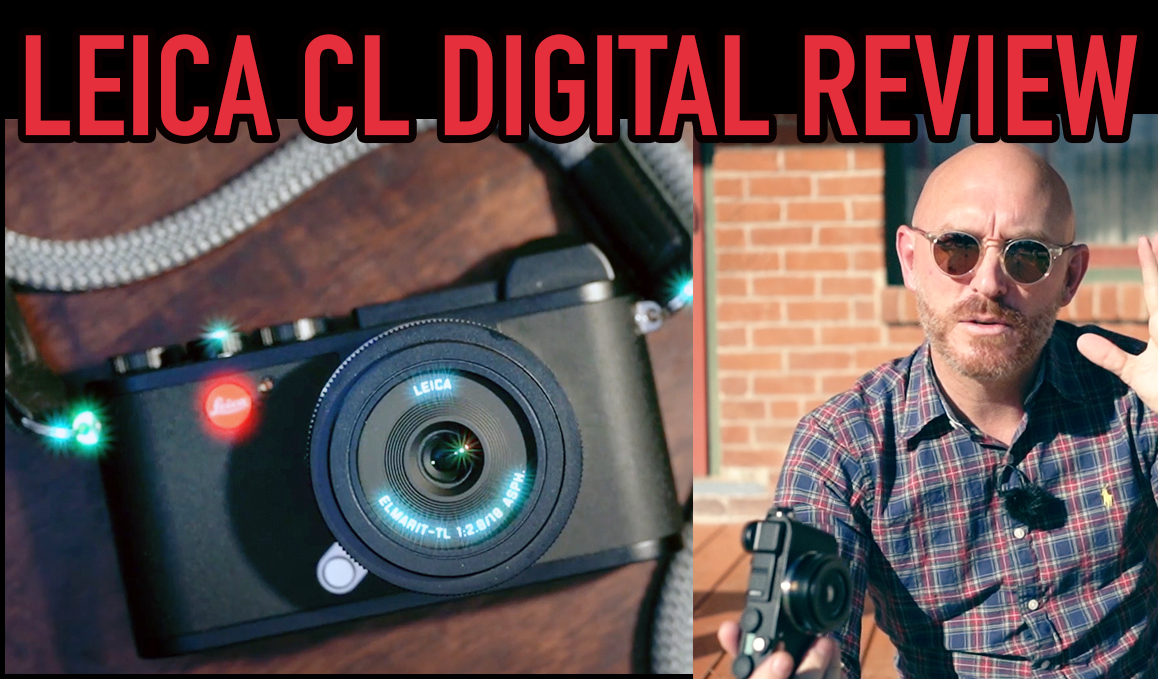 The Leica CL Digital Camera Review 2017. Is this a REAL Mini M?
By Steve Huff
Yes indeed my friends out there in camera land. The Leica CL has landed! It is indeed real, has been in my hands for the last two weeks and yes I have been enjoying the heck out of it for all of this time. Around 3 weeks ago Leica contacted me and asked if I could do a Skype chat. Usually this means something new is on the horizon and this time, with rumors flying around about the new "CL", I had a feeling that this Skype chat would be a good one. But who here remembers the original ANALOG CL? I do, and I used to own one and even did a video overview of it many years ago (Seven years ago). See that video HERE for a refresh, but if you watch only one video..see the one below ON THE NEW CL FOR 2017 because I have been using it for the last two weeks and have a few things to say…
Watch this FIRST! My video review of the NEW LEICA CL! Watch, Share and Enjoy! 
This video goes over the camera and my thoughts after 2 weeks of use, shows some video footage shot by the CL and I also share loads of images shot with the camera. 
The Modern Rebirth of a Classic
The original analog Leica CL is a classic camera from the 1970's that I actually used to own. I bet that some of you may have owned one as well. I am certain that those of you here reading this, with an interest in Leica, at least KNOWS about the old CL. To some out there who shot this old film camera from the 70's, it was their favorite Leica analog film camera of all time. To others it was just a cute little version of the Leica M. Yes indeed, when the original Leica CL was released, it was in a way, a cheaper, smaller M system camera. A MINI M. It had an M mount, and was a very nice little rangefinder camera. It was created in collaboration with Minolta back in the day to help create a way to get into the M system in a more affordable way. It was released with the then new 40mm f/2 Summicron, which I owned later in life and found to be a decent lens but not as good as the 35 and 50 Summicrons we all know and love.
So did Leica recreate the old CL in digital form for the end of 2017? Well, YES and NO! This post and video will go over the new camera, its features, what it offers and of course, I will share some images I snapped over the last two weeks. But yes indeed, the new digital CL is here but it is not a true Mini M as it does not have a rangefinder nor is it M mount or full frame. But even so, I suggest you read on to hear about my experience with this little Leica GEM.
So here we are now, November 2017 and inching our way into 2018. Digital camera tech has peaked in some areas (IQ) and is starting to really take off in others (speed, AF, etc). Many cameras today are filled with so much tech, and in my opinion, TOO much in some cameras. Today there are cameras with 10 page menus, and several sub menu pages hidden within. I STRONGLY prefer (personally) when cameras keep it as simple as possible, as IMO, it really enhances the enjoyment we get from using a camera. The simpler it is, the better it can be when out and about. When this happens we tend to use our cameras more, and therefore come away with many more images and some we would have never captured otherwise. So yes indeed this new CL is simple, small, can use almost any Leica lens (native and adapted) and this time around we get the full Leica treatment with style, and control. Yes, this is a good thing.
Cameras are indeed extensions of our own mind, eyes and even thoughts. It allows others to see what WE see. We can share our visions, our creativity, and our emotions all through photographs. I do not know about you, but for me, when I have a camera that I bond with I enjoy the process so much more than if I use a camera that means nothing to me. It's part psychology, part emotion and part love for what it is that we do.
Reflections…Leica CL and 18mm f/2.8 – click image for larger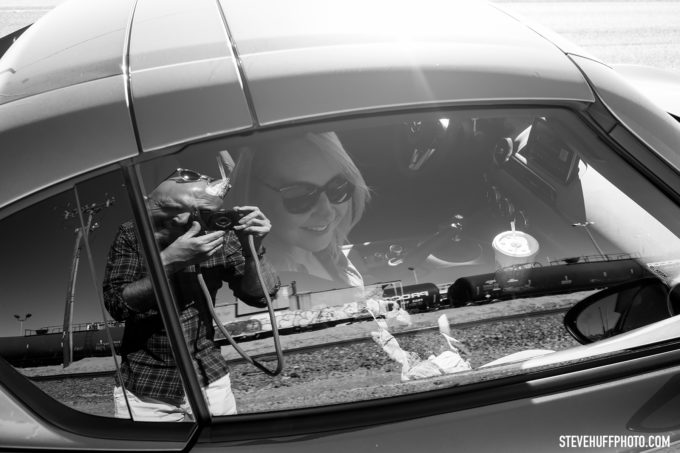 Leica has always excelled in this area. With minimal menus, minimal buttons and designs that offers the photographer only what they need and want in controls, well, for me that makes almost any Leica a joy to shoot. My faves in the Leica line up have been the M, SL, and the Q. At least for my tastes. It seems these days that Leica tries all kinds of new things in hopes something sticks. They have had success with the M and the Q over the last year or two. Two very successful, gorgeous and well reviewed cameras. The SL, as good as it is, has seen some sales success it seems but I feel those large AF lenses are holding it back, which is why I shot it with M lenses when I owned one ; ) See, small is usually preferred by myself, and honestly, if I can get a small yet powerful camera that can do what I need, I am all in.
The Mini M
So the new CL is here and once again I am hearing the term "Mini M"? Who here remembers when the X Vario was released and Leica touted it as a "Mini M"? I do, and I was not thrilled with that as the X Vario was not anything like an M, besides the shape of the body. It did not have IC lenses, did not use M lenses and was APS-C as well as being slow and quirky at the time. The IQ is and was stellar (in good light) with it but at the time I preferred the M by far.  You can see my review of that camera HERE.  BTW, you can sometimes find the now discontinued X Vario used, and at a great price over at B&H Photo HERE. 
The CL, as a Mini M..well, it does better than the X Vario IMO because first and foremost we can use M lenses with it, as it has that capability (The X Vario did not)! While being a TL mount camera (which is smart for Leica to do over making it an M mount) we can easily use M lenses on the camera with the Leica TL to M adapter. Being an APS-C Sensor means we will not have issues with the corners of the lenses, or funky colors in the edges. In fact M lenses work amazing on the camera and because of that, the CL had me falling for it over and over again. With that said, the little and new 18mm f/2.8 (27mm FOV) also delivered a few cool shots…
Shooting a Rooster with the CL and 18mm F/2.8 – Click it for larger! Shot at f/2.8.
I shot this camera with this new 18mm f/2.8 AF TL mount lens, and three "more affordable" M mount lenses. The Voigtlander lenses, the 35 1.7 Ultron and 50 f/1.5 Nokton as well as the 100mm f/2.8 Meyer Optik Trioplan which gave me nice results as well. Where I found this camera to really shine is with little M lenses. It felt amazing and the EVF experience helped so much (compared to the T series) and when out and about, I felt as if I was shooting a "REAL LEICA" because I was ; ) That vintage style and feel and control…ahhhhhhh!
While not to the build and feel of an M, it still feels nice. Light, small, and SNAPPY as can be in performance when using AF lenses. With the 18mm, the AF was fast, quick, and accurate. It is also quite the handsome camera.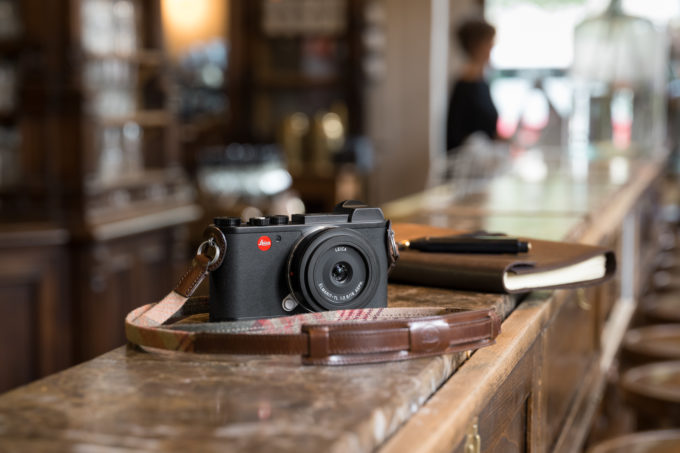 This may be the camera many have been waiting for Leica to release. It comes in at $4200 less than an M, has a built in EVF, can use ANY Leica lens made on it either natively (TL) or via adapters sold by Leica and 3rd Parties. Want to use an M, R, TL or vintage screw mount RF lens? No problem. While I know many wished for a small full frame M mount "Mini M", Leica could not do that as it would kill their M sales, and they probably could not create one and sell for less than $5k, so I feel they made the right move here with the CL, as it is. It keeps it lower priced and more accessible as well as making it more versatile and without focus issues or having a RF that needs adjusting every year or two.
The controls are beautiful, the design is pure simplicity and small in size and the feel is very nice (if not a teeny bit too small). The built-in EVF is a HUGE welcome addition. We have only been asking for a built in EVF for what? 5 years? Lol. But is it a real Mini M? Well, no not really for the reasons I have already stated. It's EVF vs RF, it's APS-C vs Full Frame and it is TL Mount and not an M mount. Even so, it feels like a modern day mini M when shooting it with M lenses.
This image with the CL and Voigtlander 50 1.5 Nokton M mount. Below that, Debby shot with the 10mm f/2.8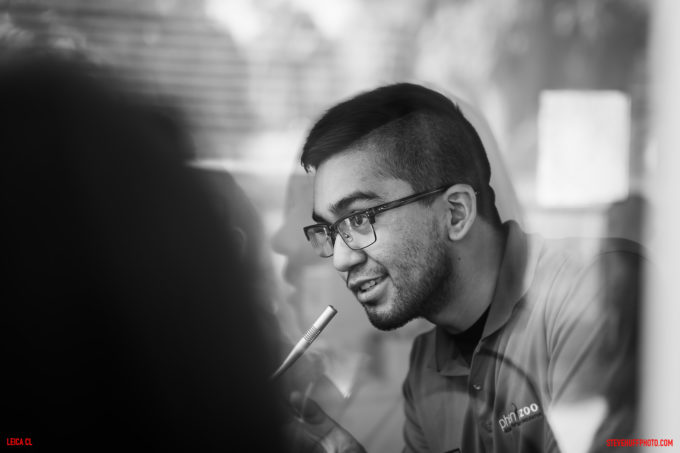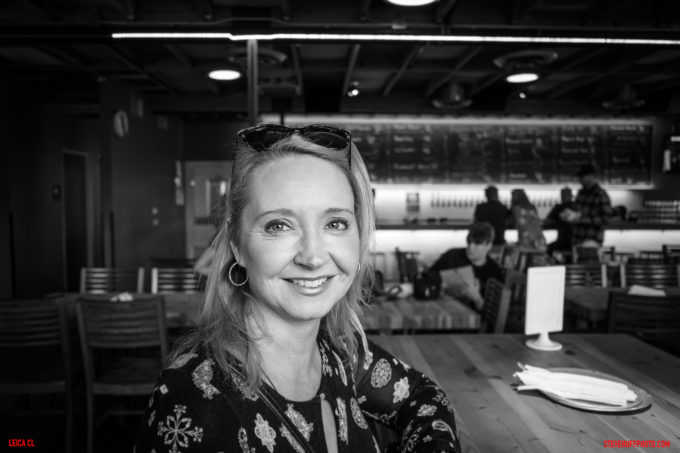 So WHY TL Mount? 
I feel Leica made the right choice here with the TL mount and APS-C sensor for this camera. If you shoot or own an M, SL, S, X or ANY Leica, this camera would make an awesome backup or solution for when you want small, fun, and powerful IQ. With the TL mount Leica was able to bring us AUTO FOCUS, and pretty quick AF at that. We have many TL lenses these days to choose from, so if you are in an Auto Focus mood, slap on a 35 1.4 T and you will have amazing beautiful IQ, with that Summilux signature and AF. That lens is gorgeous and THE ONE lens I would buy for AF with the CL. See my review of the 35 1.4 Tl lens HERE if you have missed it. 
You can expect that IQ, if not a bit better with the CL. That lens is one of TWO TL lenses made in Germany and it's a true Leica in IQ and performance.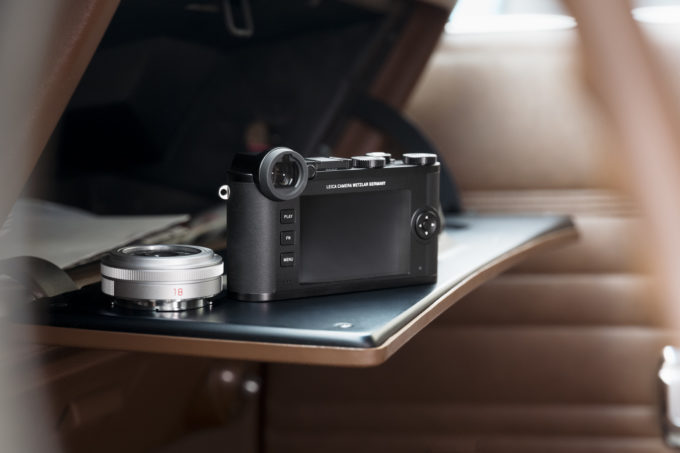 If Leica made this CL with an M mount, we would not be able to use the TL lenses and many would skip the camera as some are not manual focus fans. So by making the camera with the TL mount, we now can use ANY Leica lens we desire on the camera and use it with AF when we get the itch. I love M lenses on the CL, as shooting with them not only FEELS right, it's so easy to expand the MF area for perfect pinpoint focus. Just turn the thumb dial up top closest to your thumb and BINGO! Focus aid kicks in and magnifies the view. Turn it again and it expands even more. This makes manual focus so easy on the CL. Using any manual lens is a breeze.
With APS-C over full frame we get a more speedy, more responsive camera as well. Auto Focus is fast, and while not for sports or action, it is the best/snappiest AF in a Leica I have seen to date. The 24 MP sensor inside is the same as the one in the TL2 and provides astounding color accuracy if you desire that. The IQ follows in the same tradition as the TL2, Q and even M in some ways. Low light is very good as well and while I only went to ISO 10k outside in the real world, there is little noise for 10K in the dark.
ISO 10,000 at night, after the successful launch of Beers and Cameras Phoenix! 
Click it for larger but this is an out of camera JPEG.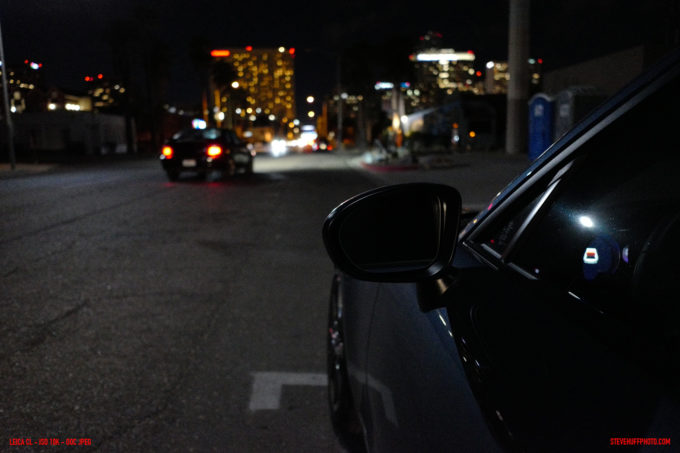 The Leica CL which was code named "Clooney" surprised me in some areas and while my experience with it was much better than expected, I struggled to find a true weakness. I mean, the form factor is nice and if you enjoy Leica's design and style, it is reminiscent of the older smaller Leica 35mm cameras. It's image quality is different from most other cameras as each brand has their own "signature" look. They all do. Nikon, Canon, Sony, Fuji, Olympus, Panasonic. So the CL IQ is beautiful. I wish I was able to take it somewhere nice, where I could have taken some gorgeous photos but for this test, I do what I normally do for reviews. Take shots that show off the color, the details, low light, and convey my thoughts on use..handling, speed, EVF, battery, etc. I hope to give you an idea of what the camera is like via test photos and words.
Just a test for color accuracy. I find the color from the CL is more accurate to the eyes than my Sony or Olympus cameras. This scene below is exactly as I remember it in regards to color. Spot on.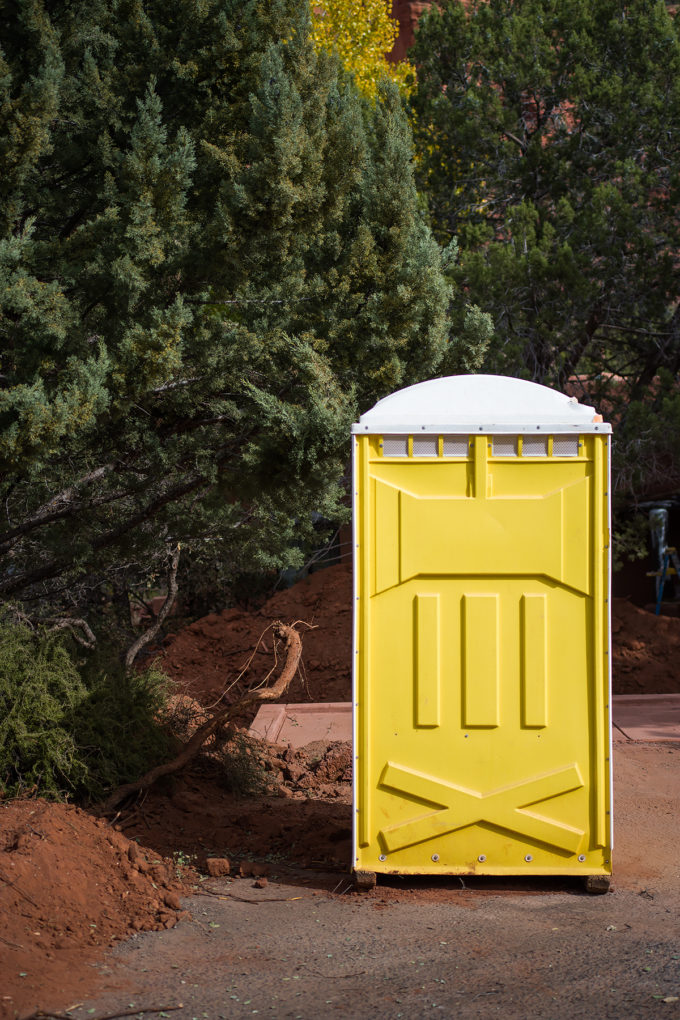 As for me, I am happy Leica chose the TL mount as they offer some fantastic TL lenses and it is better to have a body that can use ANY Leica lens vs only M lenses. It's very versatile for a Leica and that is good.
The Leica Mixer
When you sit down and think about it, this camera is like a mix between the older X2, the Q, and the TL2 with some old school charm built in. It's shaped like the older X2 and has the size of the older X2. It has the latest 24MP APS-C sensor that resides in the TL2, yet it offers a better EVF experience, and it has that unique but recognizable Leica feel that Leica fans have come to love. The IQ reminds me a lot of the Q even though that is full frame. It's that sharp output with colors that POP without going overboard and a filmic kind of style to the IQ. NO ONE can say Leica offers shoddy image quality, as they do not. The IQ from the CL continues the tradition they have set down the line with most of their models. In fact, today, the only model in the lineup that offers a different style of IQ is the SL, which is more like the older M 240 in IQ and color.
The 18mm f/2.8 Bokeh Test ; ) Wide open.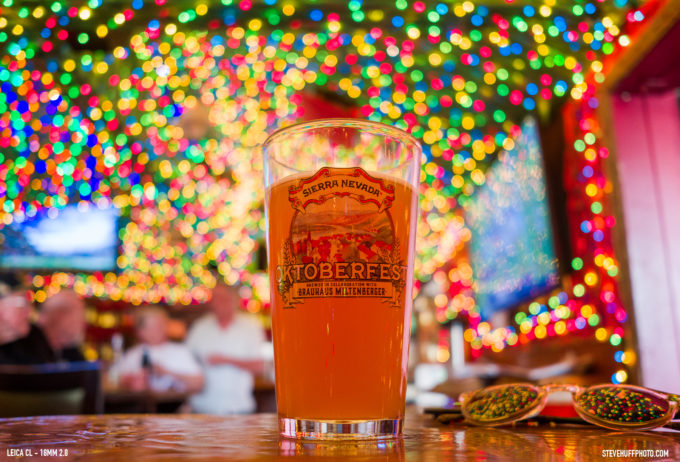 As mentioned, I have tested it with the new 18mm f/2.8 which is tiny and borderline pancake in size. I have also used it with the M adapter along with a couple lenses I had rented to try out, the Voigtlander 35 1.7 Ultron and the Voigtlander 50 f/1.5 Nokton. Both beautiful lenses that give you the M experience on this new CL. Sure, I could have rented a few actual Leica branded M lenses but that would have cost me $500. These two cost me $100 or so for the time I rented them, so they will do just fine and besides, they are fantastic lenses ; ) It also reminded me just how GOOD these two lenses are. I usually get some who ask me to test these cameras with M lenses that are more affordable, so for all of you who ask me this, here you go!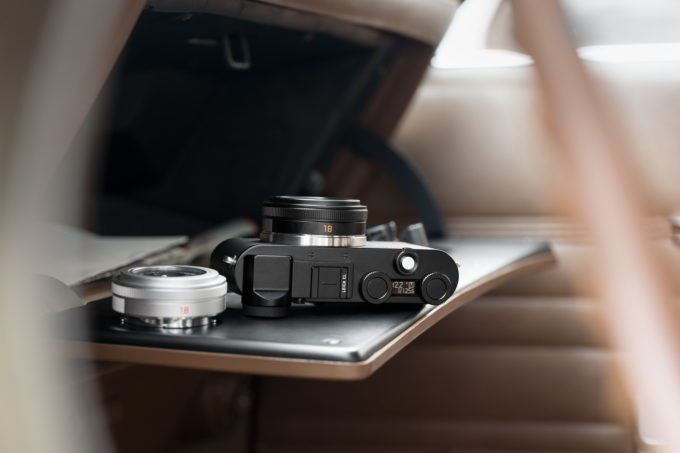 One other lens I own and have on hand is the Unique Meyer Optik TRIOPLAN. It offers a vintage feel and some very unique Bokeh. Not an every day lens but one lens I love to use from time to time. See my review of that lens HERE.
This 1st shot was taken with the Meyer Optik Trioplan…an M mount lens.
The 2nd was with the Voigtlander 50 Nokton 1.5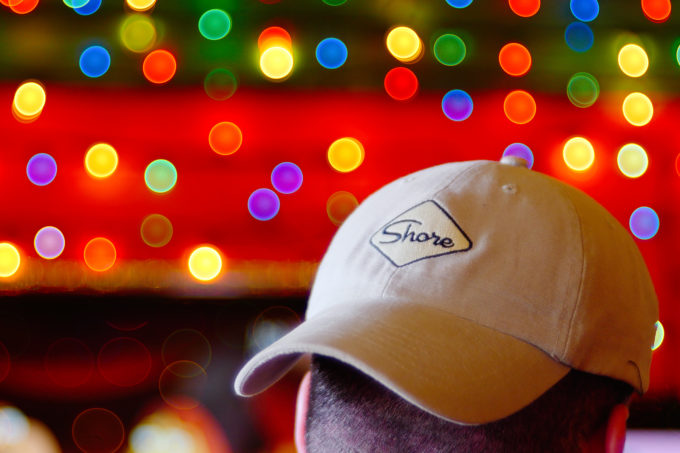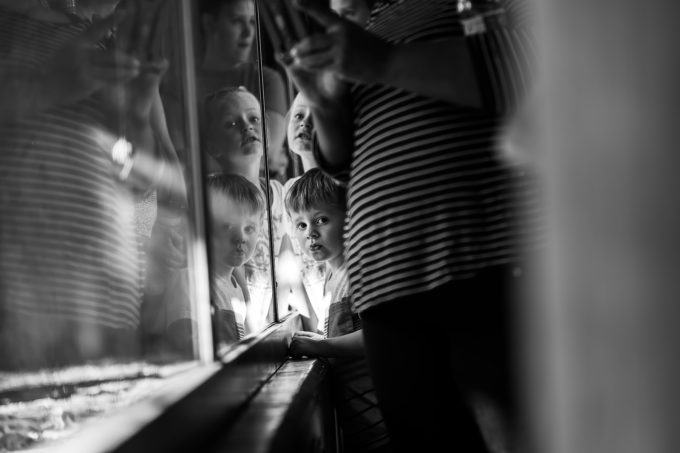 PRICING
While expensive, the CL is not as pricey as a Leica SL or M. This camera is indeed made in Germany and feels very nice in the hand. Think Leica Q in feel, though this is smaller. For what we are getting here, the smaller Leica with interchangeable lenses and an EVF and iconic design, the price of admission comes in at $2795 for the body only. For comparison, a Leica M is nearly $7k. An SL is $6k. The 28mm fixed lens Leica Q is $4250. For that money one can get the CL body and a new Voigtlander 35 f/1.7 for less than the Q. This would give you a 50mm field of view and would be a killer one lens combo. Of course you would need the Leica M to T Adapter as well.
So this is less than half the cost of a much larger Leica SL. While I feel the Leica SL is a more "premium" camera I can tell you that this one would be the one that goes with you, where the SL and its weight may mean it gets left behind more (if using SL AF lenses). There is a lot to be said about a camera that feels good, looks good and is small and light. If it performs, then a smaller camera will ALWAYS come with me were larger models do not always come along for the ride. In this respect, I feel the CL is one of the best offerings from Leica. Half the cost of an M, small, well made, fantastic performance and a camera that begs you to use it.
Here is the full price list:
· Leica CL, black anodized finish : $2,795.00
· Leica CL Prime Kit 18 mm : $3,795.00
· Leica CL Vario Kit 18-56 mm : $3,995.00
· Elmarit-TL 18 / f2.8 ASPH, black anodized : $1,295.00
· Elmarti-TL 18 / 2.8 ASPH, silver anodized : $1,295.00
It's a fact…Leica cameras have never been "cheap" to buy. Never. I remember buying my 1st M7, M6 and a couple of lenses MANY years ago, well before I started reviewing cameras publicly 10 years ago. It was a hard pill to swallow then, and even more so today. But LEICA is not your everyday camera company. They are not Sony, they are not Fuji, they are not Olympus or anyone else. They are special IMO due to their heritage and history, and what they have done for the world of 35mm photography over the decades. It's no secret I am a guy who loves to shoot with a Leica, but today in 2017, nearing 2018….is Leica still a good option? Camera tech is so insane these days and we can get a hold of some amazing cameras that cost anywhere from $1000 to $50,000. For example, as I said in my CL video near the top of this page (a must see) a Sony A7RIII at $3300 is only about $500 more than a Leica CL yet offers full frame, 42MP, higher ISO, longer Battery life, nicer EVF and Dynamic Range that outperforms the Leica.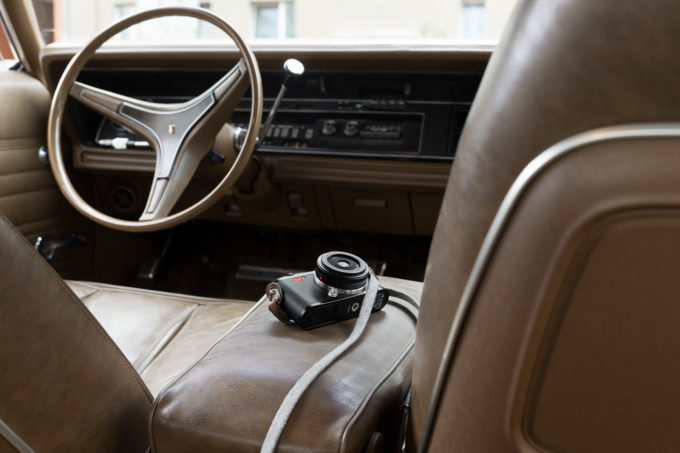 BUT…the A7RIII is a Sony. Sony for many, even me, do not speak to my heart. Instead, it is what I use when I have a specific thing I need to accomplish (as they do deliver the goods). I never use my Sony A9 "for fun" really as it is more of a technical marvel than a camera that speaks to my heart and soul. I love my Sony but I have always truly loved my Leica cameras even more. They motivate me, they speak to me, they are so simple to use and they let me focus on the task at hand…TAKING PHOTOS.
1st Shot, OOC JPEG using the 35 f/1.7 Ultron from Voigtlander in M Mount. 2nd shot with the new Leica 18 f/2.8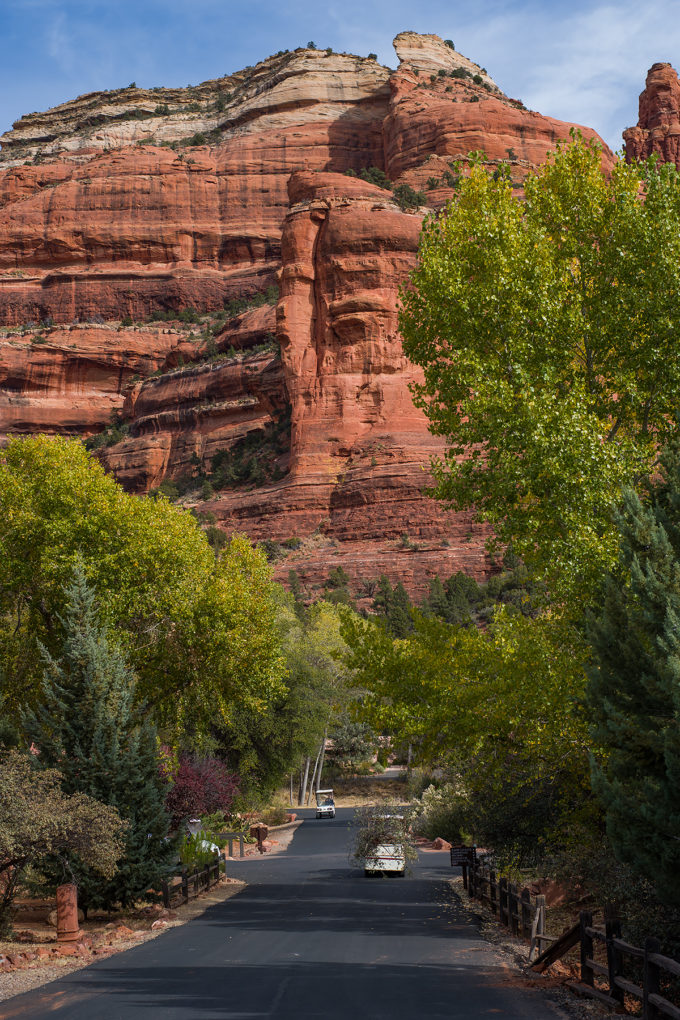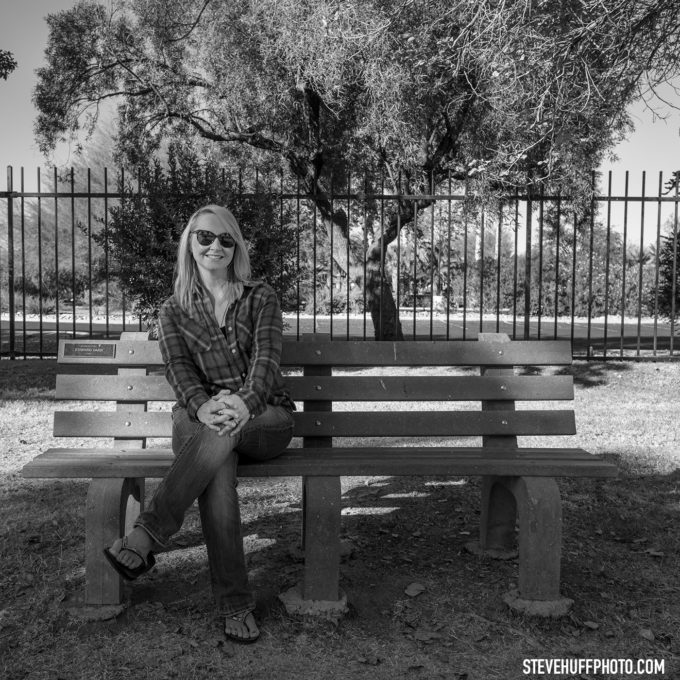 So while Leica is and always have been and always will be more pricey than Sony, or Olympus or any other camera manufacturer that makes 35mm and APS-C cameras, for some of us they are well worth the extra cost. We can not, or should I say, I can not put a price tag on inspiration, quality and uniqueness when it comes to photo gear. For my day to day shooting or having a camera to come with me when I leave the house, not knowing what the day will bring….I need to have a camera that INSPIRES me. This is why I love my Hasselblad X1D (see my review here). But man, the X1D is priced even higher than most Leica's. $11k for a body and lens. But it has inspired me to shoot more, print more and because of that, I am enjoying life more than ever with my photography. THAT is what it is all about for me.
So does the CL do what the X1D does for me? Well, to some degree, and in a different way. The CL, being a Leica and being small, does indeed inspire me to bring it with me everywhere. Does it offer the richness of a full frame file? No, but it offers a different look and feel to images that to me, have more dynamics and crispness, and again, that unique color signature that Leica has adopted these days.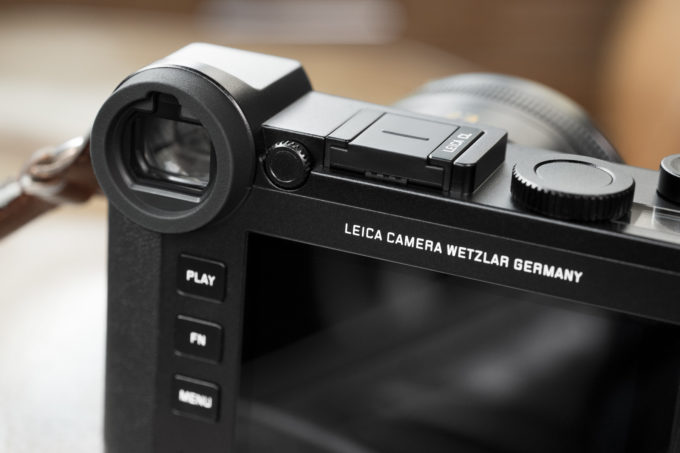 At $2795, while it may sound expensive right off the bat. In reality, if the camera inspires you and drives you to be a better photographer, then that price is OK and honestly, a little less than I expected for a Leica CL. I predicted a price tag of $3500 for body only, so $2795 makes sense. Especially since it is not full frame, as some have hoped it to be.
Yes we will lose out on some DR, Some high ISO performance, Speed and all of the mega features of some high end full frame cameras but for some of you reading this review, YOU WELCOME THIS! It goes back to what I always mention with Leica. A nice, beautiful, simple camera that does ONE thing AMAZINGLY WELL instead of doing 20 things VERY WELL. ; ) The CL is a jack of one trade and master of one. Taking Photographs. Making Memories. Capturing Life. Can a Sony, Fuji, Olympus or other camera do this? Of course, but none do it like a Leica does. So while you miss out on some things, you may not need them depending on your wants, needs and what you shoot. The fact is that for today, the end of 2017, Leica has a camera model out that does everything we need when it comes to taking photos at under $3k and this camera is the CL.
Voigtlander 35 f/1.7 Ultron with the M Mount Adapter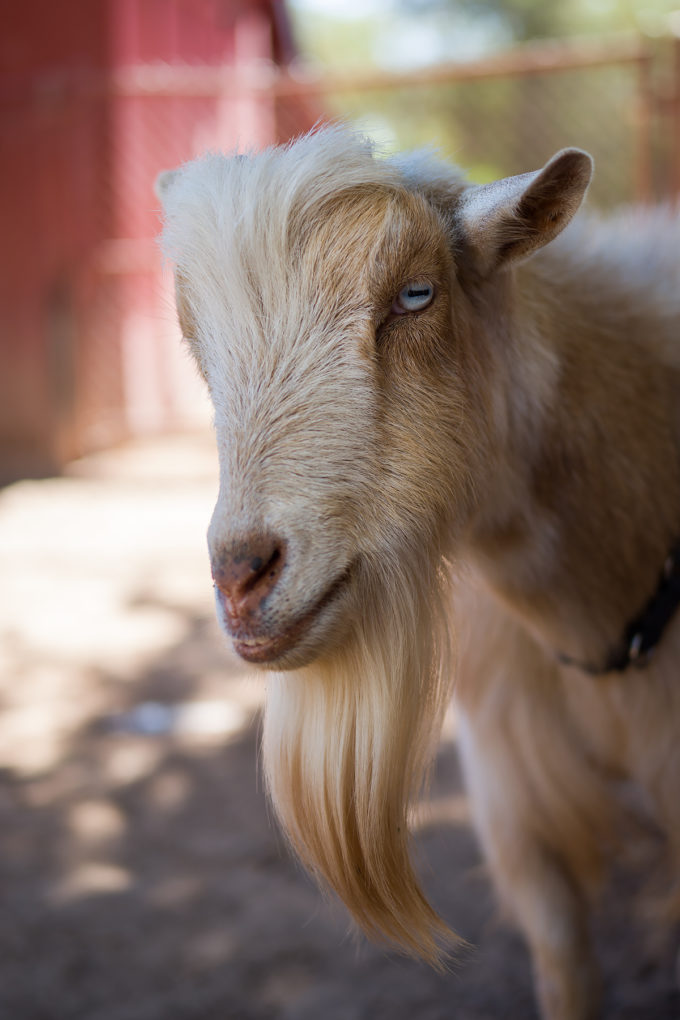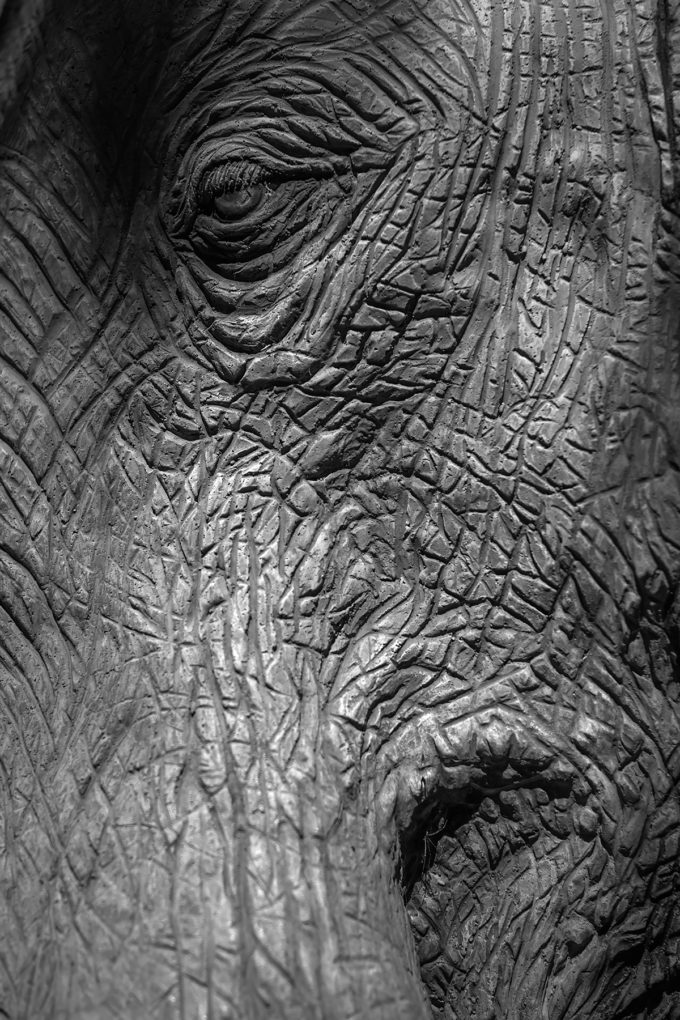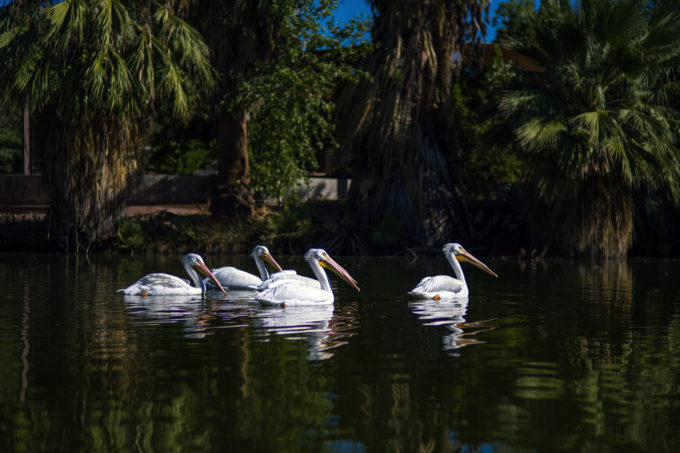 VS the Q?
The Q is a lovely camera and does quite well for Leica. You can see my review HERE.  With its high quality full frame sensor, 28mm fixed lens and sleek M style body, the Q delivered with AF speed, lower light and overall IQ and experience. At $4250 the Q is not cheap, but I never hear many complain about the price. Maybe that is because the Sony RX1RII, it's closest competitor comes in at $3300, about a grand less. Sony vs Leica. I think most would take the Leica for the name, style, etc as usually its price premium is more than $1k over. competitor.
Some will say the CL is too costly. I do not feel that after extensive use and that is because for $700 less than a Q, I can get a CL body only for $2795 and then buy the Voigtlander 35 1.7 Lens in M mount and use my adapter with said lens. This combo would cost me around $3590 or so without discounts. Less than a Q. Add in an adapter and you will be around $500 less than a Q. BUT I feel the CL, while being APS-C, offers a more versatile experience than the Q as YOU CAN CHANGE LENSES. You can use TL, M or R lenses (adapter needed for M and R) and the implementation is very nice. For the money, less money, the CL offers an experience much like an interchangeable lens Q. With that said, the Q is gorgeous to use and in IQ and offers the full frame advantage.
VS the M?
The M does one thing and it does it masterfully. It is a manual rangefinder camera that uses some of the best lenses in the world. It can not use TL lenses, it is full frame and the M10 is a masterpiece of design, build, and for the Leica M, IQ. It's a cross between the M9 and M 240 and offers the best M sensor ever. At $6900, it is not cheap as that is for a body only. Add a nice M lens, even a old 50 Summicron and you are at over $9000. You lose the EVF, there is no close focusing, and no video. You have no touch screen, and you have no "WYSIWYG" style of shooting. You gain a full frame sensor and quality but the IQ is not that far off between the two cameras. The M10, just like this camera, seems to blow highlights easier than most cameras today, so they are more similar in color, tone, sharpness and overall vibe than different. The CL, while not a true Mini M by any stretch, is more like a mini interchangeable lens Q. If you have the disposable income, go for an M10 and a nice lens. Even the 50 APO. THAT is a stunning combo. If you do not want to go nuts with the price, and want a Leica, then think about the CL as it offers a Leica experience and IQ for much less. No you do not have the build and quality of the M camera but you are paying much less. If Leica made the CL full frame and M mount, it would have been $5k or slightly more, maybe $5500. Would have been no point. So they did the right thing with the CL for what they needed to offer.
VS a Sony A6500 or A7RIII?
Some will say "Why not buy a Sony A6500". True, this camera, the Sony is an APS-C and probably closer to what the CL is than a full blown A7RIII. But the price of the CL is closer to the Sony A&RIII than the A6500 so we would expect to get something more from the CL for our money. Well, we do. We get a much more inspiring body, a made in Germany Leica with the styling of an M camera. To me, the A6500 is nice but I have never been a huge fan of its styling, menus, or controls. Even the IQ, IMO, is a tad "sterile". It's a good camera but for me, I would take MANY over an A6500 for the same or more money. The A6500 can get the job done but the Leica inspires, and is a camera that brings pride of ownership, as well as the basic approach where photography is all that matters when you use it. Not video, not FPS, not play memories apps and not anything else but what we buy a stills camera for. The CL is a STILLs camera. Period. It is made for this, and sticks with the Leica philosophy of simple, small and capable. The A7RIII is a better camera in every way over the CL, and my money would go there if I wanted a camera that can do ANYTHING at ANYTIME. But again, the Sony's do not speak to my soul. The design is OK, and while they are powerhouse cameras that are the best on the market today for 35mm mirrorless, the Leica just has that something about it with it's IQ signature, and ease of use that draws you in. But make no mistake, the A7RIII is a better camera "technically" for all situations though if one wants a Leica, one wants a Leica.
Leica Camera overview of the CL
High ISO Performance
The Leica CL will not beat out a Sony for low light, but in reality, not much will or does in the mirrorless realm. With that said, the low light capabilities have come a long long way since the Leica M8 which topped off at ISO 640 for usability back in the day. These days, I would say ISO 6400 is solid, and 12500 would be the max ISO that I went up to. I have prints in my home using a Hasselblad X1D shot at ISO 25,600 so I am no stranger to low light and high ISO shooting, in fact, that is where I live most of the time. With the CL, I'd say try your best to keep the ISO capped at 6400 and in a bind, go 12500. Just like with the SL or M. These samples shot on a tripod using the 18mm f/2.8 at 2.8.THE RESULTS, IMO, ARE FANTASTIC.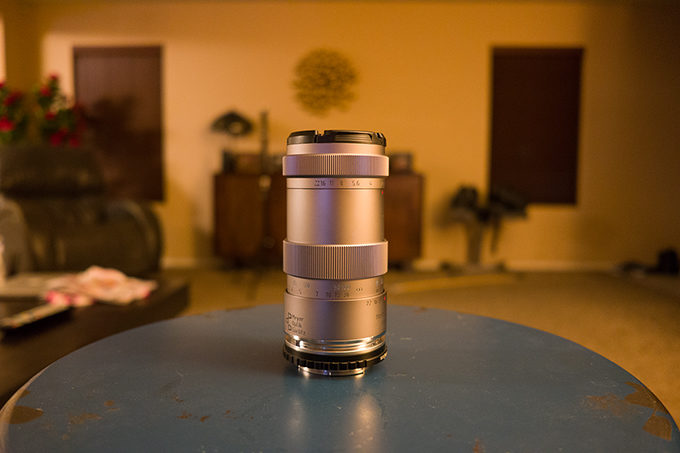 These are 100% crops of the above image. Shot in my living room at 9PM at night, with only a floor lamp in the room.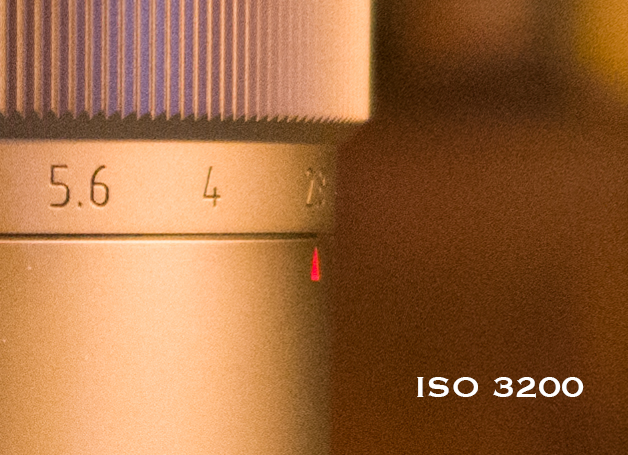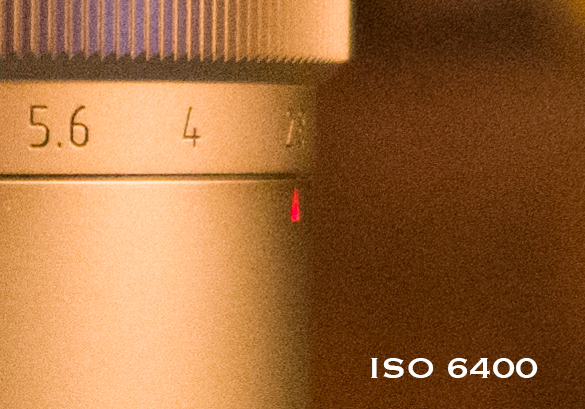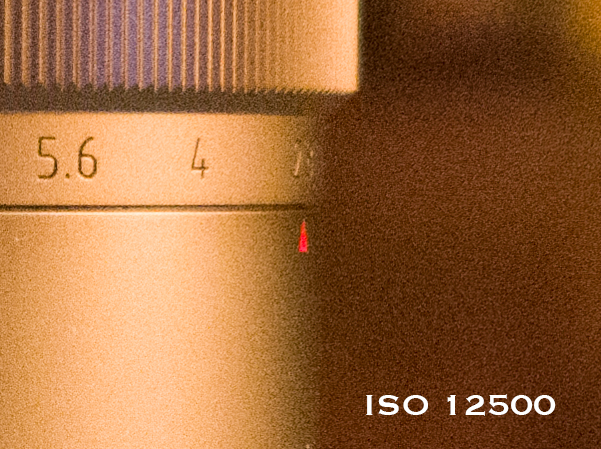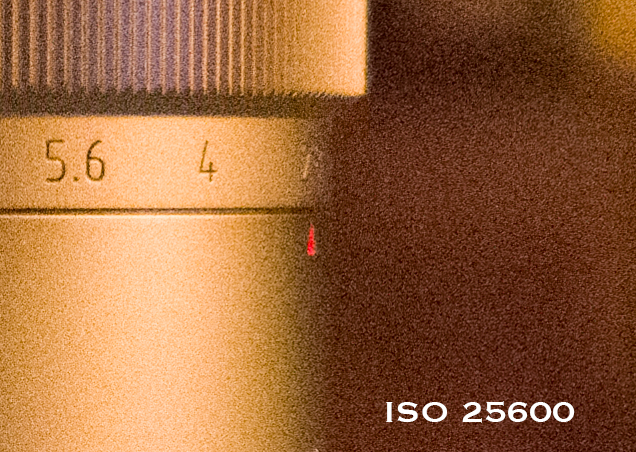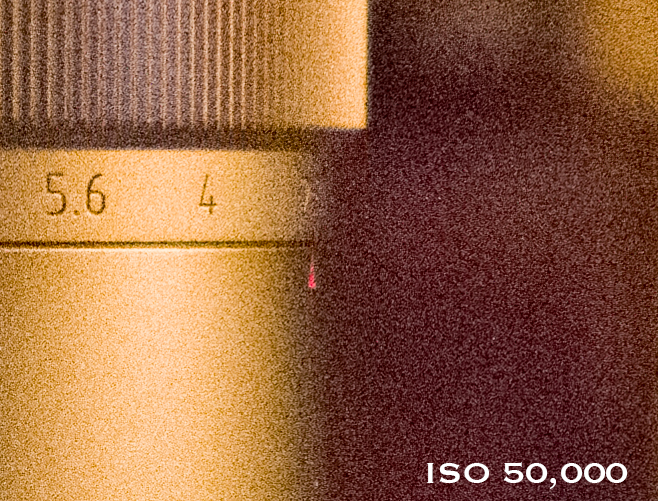 The Controls are Cool
On top of the CL you have three dials/buttons. One is the on and off dial. The other two are dials you turn with your right thumb but they also have buttons embedded within them. So turn the left dial and you will change exposure compensation. Press the button inside that dial and now you can control what mode you are in. Aperture Priority, Shutter Priority, Manual, etc. The right dial will control aperture but press in the button within that dial and you will now control ISO. Pretty easy and intuitive.
The Leica CL Pros and Cons
Pros
Small, light, but well made
Quick snappy AF, at least with the 18mm f/2.8
Brilliant with M mount lenses. Easy Manual Focus.
Design is minimal, which is AWESOME.
Uses the nice Q battery.
Can use any Leica lens made. M, TL, R, Etc. (Via adapters)
Leica color signature and vibe
Price of $2795 is steep but for a German Made IC Leica, not as bad as I had thought
Low light abilities are nice. ISO 10K looks great in low light.
OOC JPEGS look snappy, high contrast and bold. Sometimes they "look" better than the RAW. Easy.
Top display that glows in low light is welcome. Lets us see settings at a glance.
Comes with a nice Leica leather strap in the box
EVF IS VERY WELCOME! NO more WART we have to add!
Images keep detail even at high ISO
30 Seconds to 1/25000s Shutter – Auto electronic shutter setting
Cons
As stated, price of $2795 is decent for what it is, but still expensive.
TL Lenses are expensive. The 18mm f.2.8 is $1295 for an APS-C near pancake sized lens that does not "feel" Leica like.
Not for action or sports obviously, but we knew this already.
EVF can get laggy in very low light, like some older EVF's.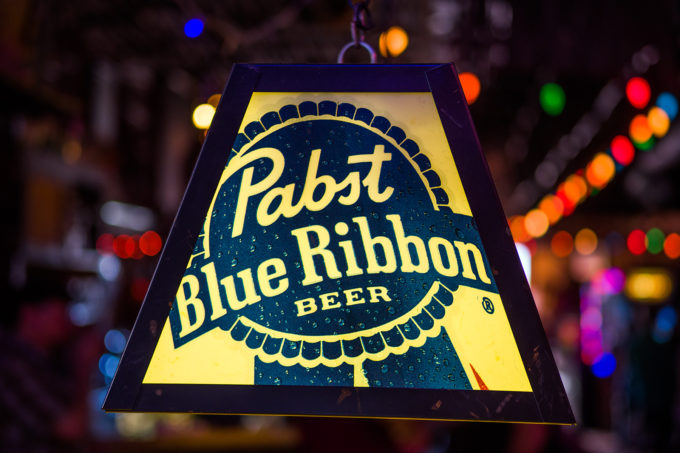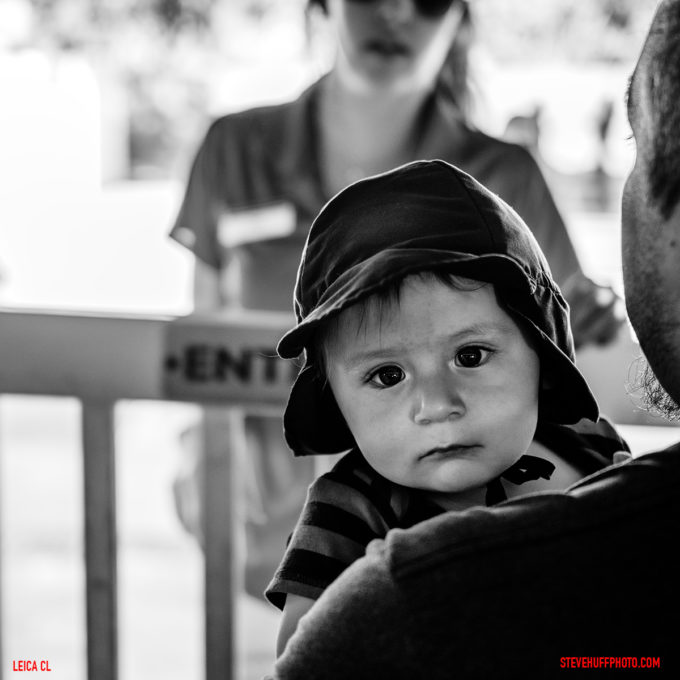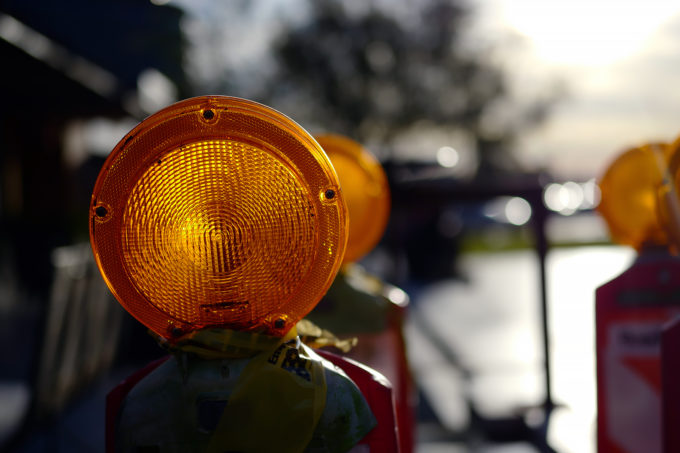 MY FINAL CONCLUSION ON THE CL
The Leica CL has been long asked for in digital form and while Leica did not create this body with an M mount, I applaud them for this choice. We already have an M camera and it is brilliant.
Think about this…This body is more versatile than an M, and smaller than an M and comes in at around $4k less than an M body only. We can use TL mount lenses, M or R lenses via adapter and a slew of vintage RF lenses in screw mount using adapters. The camera offers an ease of use like only a Leica can. It allows you to focus on one thing, PHOTOGRAPHY! This is what the camera is made for. In fact I have yet to see any recent camera besides the Hasselblad X1D and Leica's own M that are made in a way that forces you to focus on your photo, your image..and yes, the experience.
Add in the large built in EVF, vintage Leica style and controls that are how they should be and you have one hell of a camera that is up there with some of Leica's best ever digital models. I rank it with the M, the SL, and the Q. My three fave digital Leica models EVER. For me it beats the T, TL and TL2 and it is much more fun to use, and also offers a touch screen for image playback or setting a focus point. Yes, the CL has video (as I talked about and shared an example of in my video review at the top of this page) but it is not a video camera. In fact if you buy this thinking you will do video and photo, think again. THIS Leica CL is BUILT for one thing, PHOTOGRAPHY. Stills. Yes, you can shoot video but use it only as B roll or family footage, personal. It's not a pro level video machine.
The shutter speeds of the CL go from 30 seconds to 1/25000 of a second. You can even set the electronic shutter to come on automatically when faster than 1/8000s is needed. This way, let's say you have a Noctilux on your CL, and you want to shoot at f/0.95 in full sun. No need for an ND filter here, as the electronic shutter will kick in when you need that faster speed to expose the scene correctly. Very cool.
If you want a small, light, gorgeous camera to take with you everywhere… one that has brilliant image quality and capabilities and allows you to use any Leica lens made, and you want to be inspired to get out and take photos then I suggest you take a look at the Leica CL. It's really good and Leica has hit one out of the park with the new CL.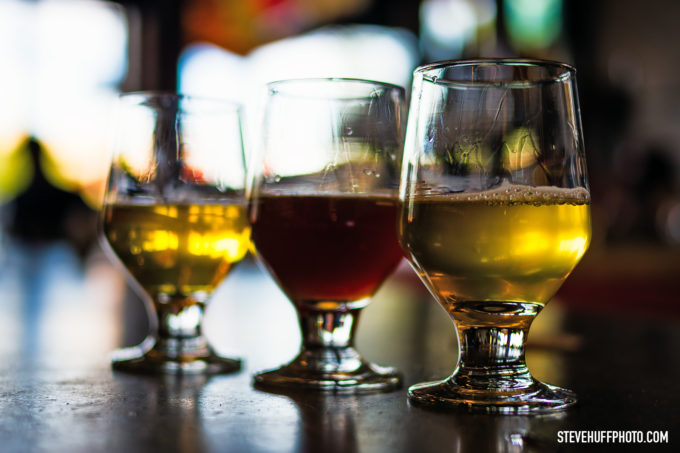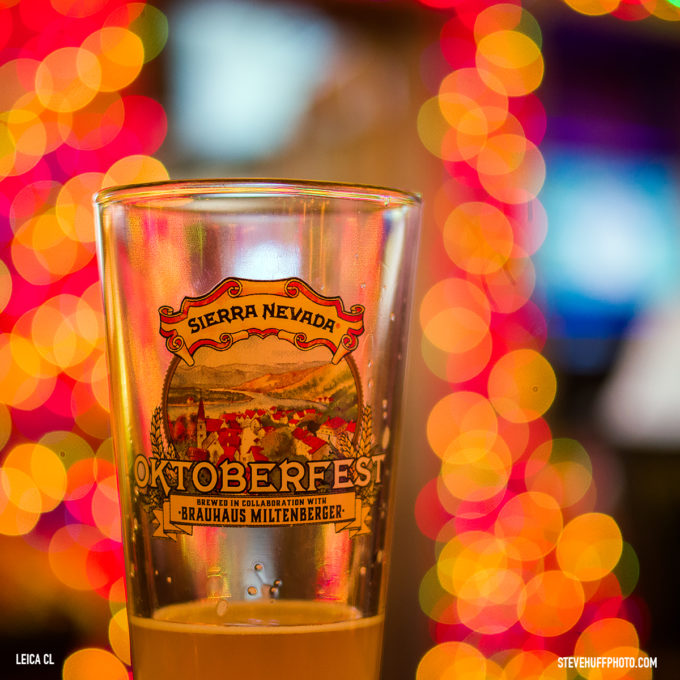 WHERE TO BUY, WHERE I WOULD BUY.
The CL comes in three bundles. #1. Body only at $2795. #2. The "Prime" kit with 18 f/2.8 for $3795. #3. The "Vario" kit with the 18-56 at $3995. Me? I would take the Body only and then add some M lenses along with the adapter. In my video above I state if I bought a kit, it would be the 18-56 Zoom but on 2nd though and more use, I would most likely take the 18 2.8 due to small size, light weight and decent performance. Below are 100% TRUSTWORTHY and HONEST Leica dealers that I love. The CL will start shipping at the end of November 2017. 
KEN HANSEN – For 10 years I have bought my Leica gear from Ken Hansen. He is a legendary old school Leica dealer who really delivers on all fronts. Service, price and product. He sells only Leica, so you can email him to see if he has any in stock, or has a pre order list going. He will get back to you quick with the details. I have been recommending him for years, as he helped me start this very website long ago by providing me review samples of Leica lenses when I could not get Leica to send them ; ) You can email him HERE. Tell him I sent you!
PopFlash.com – Another legendary Leica seller/dealer, Tony Rose has been in the Leica game for a long time. You can check out their website HERE as they will be selling the new CL! I have been shopping with Tony for years and years.
B&H Photo – Some will only buy cameras from B&H Photo and I have been buying from them for as log as I can remember. In fact, in 2017 I spent over $15k with B&H. They have an amazing return policy, fast shipping and an unsurpassed website experience. Click here to see their page for the Leica CL. 
AMAZON – Who doesn't shop here? Amazon is..well..amazing and taking over the world. You can get the Leica at Amazon using the link HERE.
The 18mm f/2.8 can be seen at B&H Photo HERE
I will leave you with a few more snaps but be sure to watch my video review! You can see it HERE if you missed it above.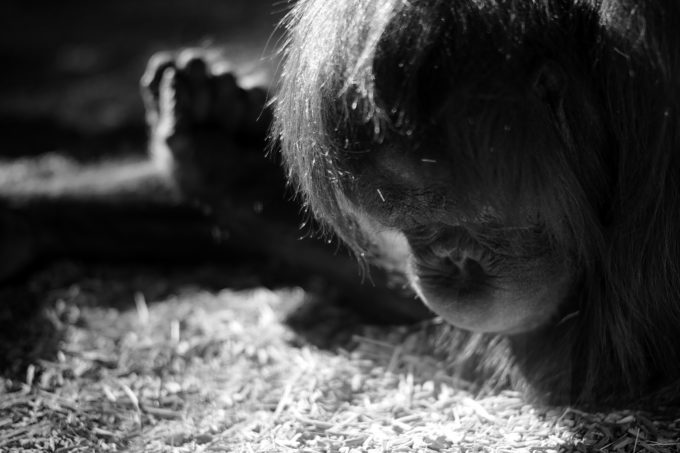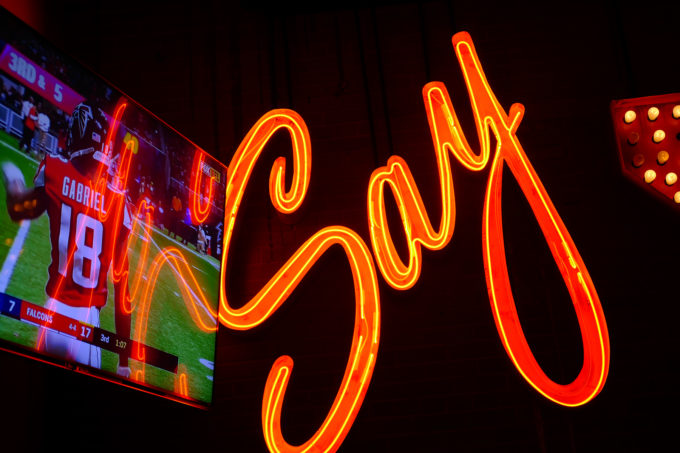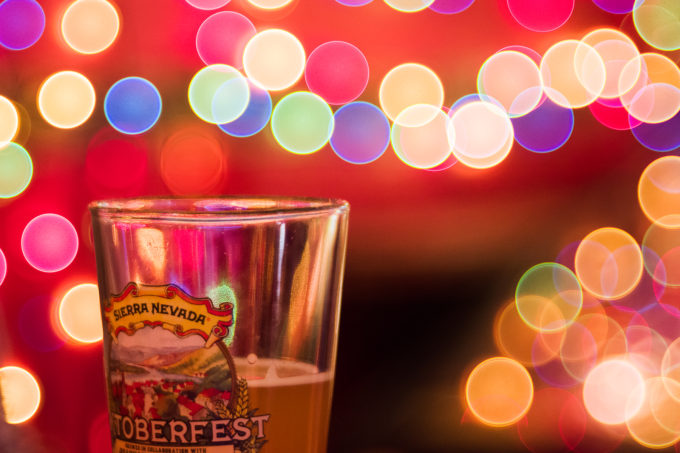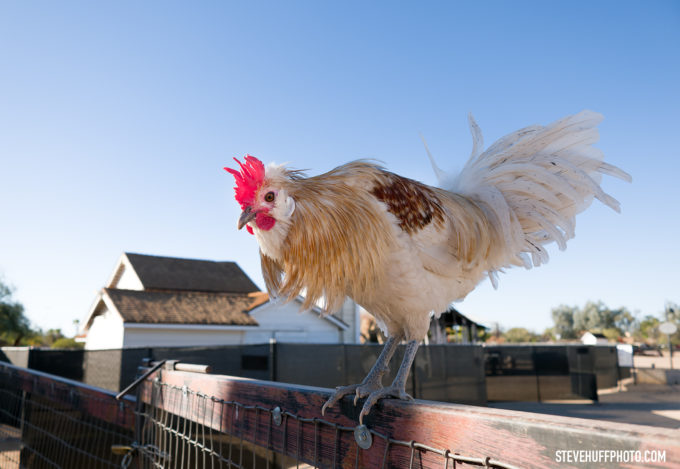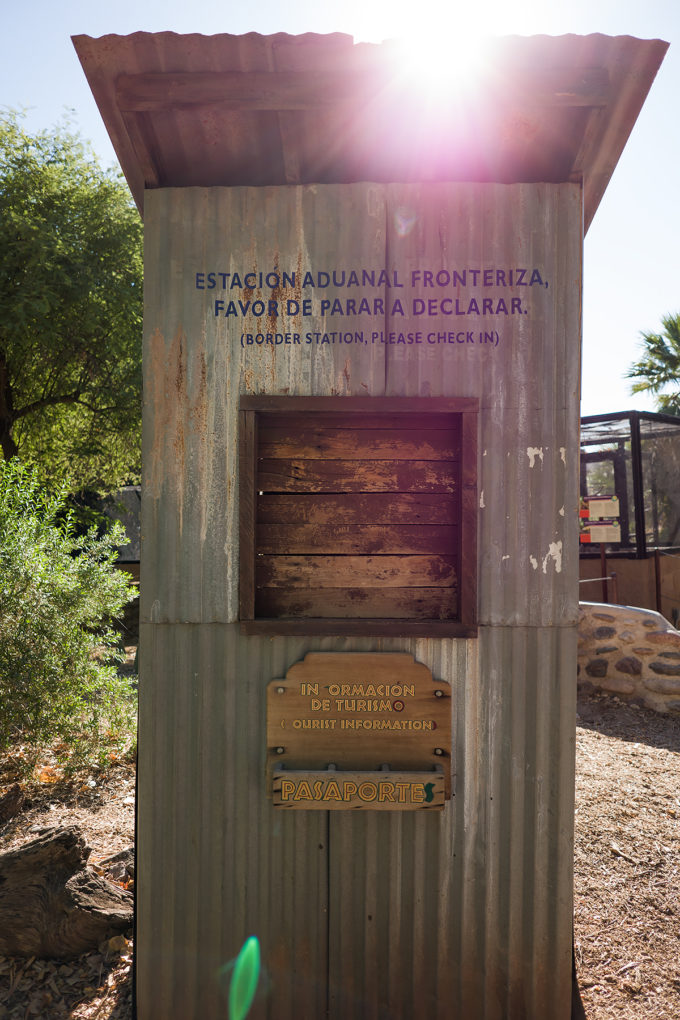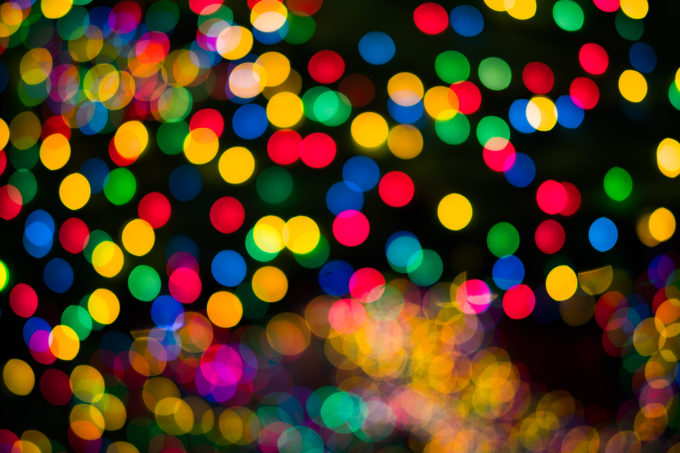 ---
PLEASE! I NEED YOUR HELP TO KEEP THIS WEBSITE RUNNING, IT IS SO EASY AND FREEE for you to HELP OUT!
Hello to all! For the past 8 years I have been running this website and it has grown to beyond my wildest dreams. Some days this very website has over 200,000 visitors and because of this I need and use superfast dedicated web servers to host the site. Running this site costs quite a bit of cash every single month and on top of that, I work full-time 60+ hours a week on it each and every single day of the week (I receive 100-300 emails a DAY). Because of this, I could use YOUR help to cover my costs for this free information that is provided on a daily basis. 
To help out it is simple, and no, I am not asking you for a penny!!
If you ever decide to make a purchase from B&H Photo or Amazon
, for ANYTHING, even diapers..you can help me without spending a penny to do so. If you use my links to make your purchase (when you click a link here and it takes you to B&H or Amazon, that is using my links as once there you can buy anything and I will get a teeny small credit) you will in turn be helping this site to keep on going and keep on growing.
Not only do I spend money on fast hosting but I also spend it on cameras to buy to review, lenses to review, bags to review, gas and travel, and a slew of other things. You would be amazed at what it costs me just to maintain this website, in money and time (250 hours a month, and about $3000 per month).
So all I ask is that if you find the free info on this website useful AND you ever need to make a purchase at B&H Photo or Amazon, just use the links below. You can even bookmark the Amazon link (not the B&H) and use it anytime you buy something. It costs you nothing extra but will provide me and this site with a dollar or two to keep on trucking along.
AMAZON LINK (you can bookmark this one)
B&H PHOTO LINK – (not bookmark able) Can also use my search bar on the right side or links within reviews, anytime.
Outside of the USA? Use my worldwide Amazon links HERE!
You can also follow me on Facebook, Twitter, or YouTube. 😉
One other way to help is by donation. If you want to donate to this site, any amount you choose, even $5, you can do so using the paypal link HERE and enter in your donation amount. All donations help to keep this site going and growing!
 I do not charge any member fees nor do I (nor will I ever) charge for reviews, so your donations go a long way to keeping this site loaded with useful content. If you choose to help out, I thank you from the bottom of my heart.