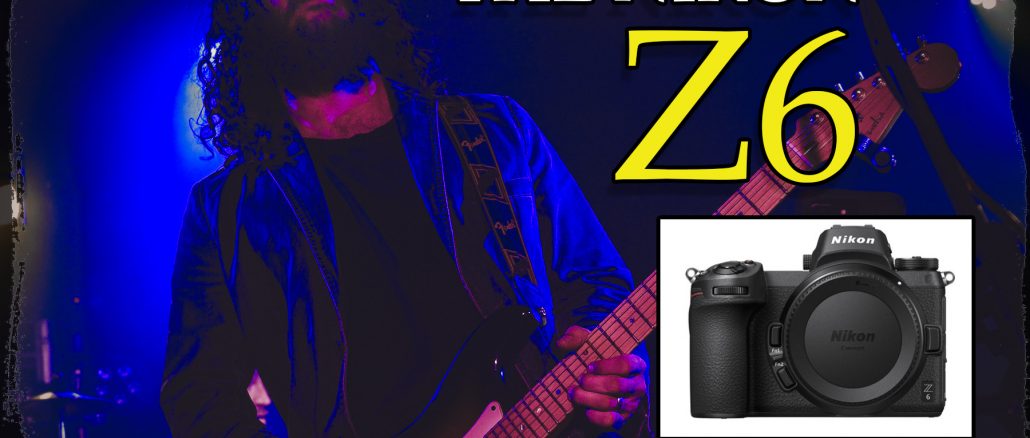 My Nikon Z6 Experience and Review
By Steve Huff
First my video on the Z6, worth the watch! 
—
The Nikon Z series. There are gobs of reviews out for this camera already and many have praised it, few have critiqued it but that's just a sign of the times. First, all camera today at this level are great for image quality. Each brand has their own flavor, their own style and mojo.
Mirrorless.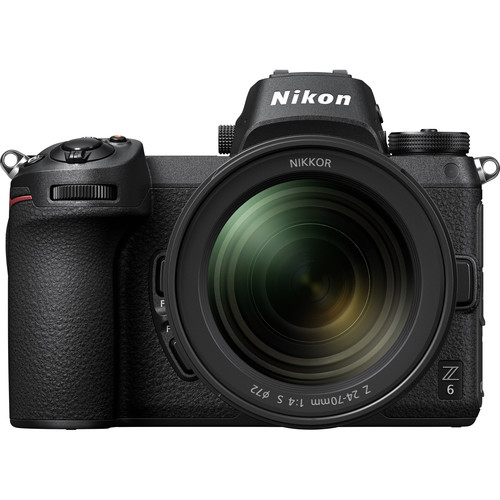 Sony has had a huge head start on Nikon when it comes to the mirrorless camera realm. For years Canon and Nikon did not take it seriously, and thought mirrorless was something that would go away. As Sony pushed on and developed serious cameras that were smaller, had full frame sensors and performed in the image quality world of the big DSLR's, well, Nikon and Canon were creating cameras like the EOS-M and V series. Not cameras that were up to what Sony were doing.
As Sony grew in popularity Nikon and Canon both started to see that mirrorless full frame cameras were outselling DSLR's, as they really were. Sony was on a roll, and a massive surge of popularity. I saw it all first hand as I loved these Sony cameras and started reviewing them and using them from their very 1st entry into mirrorless with the NEX-3 and 5. I also enjoyed seeing what they would come up with next as with each full frame A7 and A9 release they were putting another nail in that DSLR coffin.
The Z6 in action…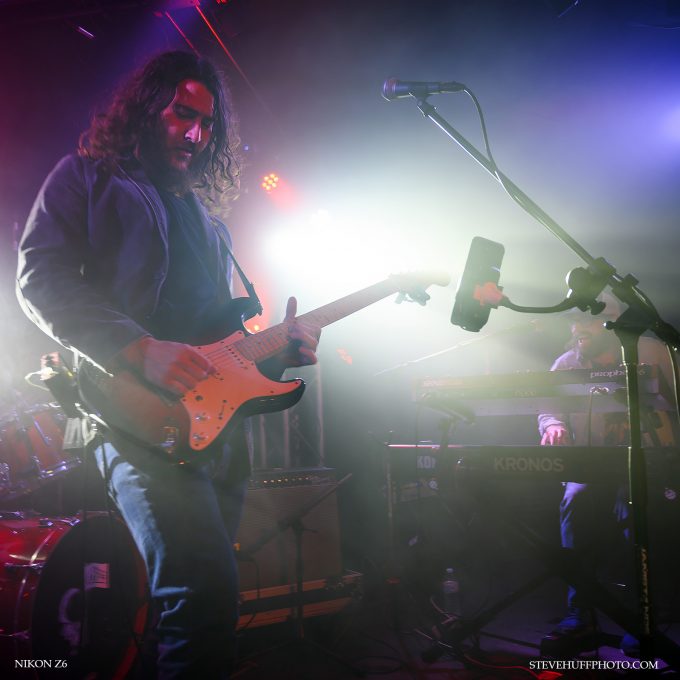 Say what you will, but for years I have said the DSLR is dying and that mirrorless would take over in sales and popularity when it comes to digital imaging. Well, that time is now and Nikon cam out swinging (finally) with the Z6 and Z7. At launch, many were upset about the cameras not having dual card slots. I even fell into some of the drama with these cameras (EOS-R and Z series)! The excitement was high as were the hopes. Some felt let down by the specs but what we were all guilty of doing was comparing these paper specs to the Sony cameras and Sony had a massive 5 year head start over Nikon and Canon! Also, one should never judge a camera on paper specs, but rather by USING IT.
For first attempts, the Canon and Nikon are FANTASTIC and beat out Sony's first attempts without question. Between the lower resolution and less expensive Z6 and the higher resolution and more pricey Z7 I was interested in trying out the Z6. I felt that the specs suited me better and it had some great bang for the buck, which is always nice. Who doesn't want more for their money?
Not owning any Nikon glass and being 100% happy with my new EOS-R I still wanted to give the Nikon a shot as it is what I do! For eleven years I have been trying and shooting every digital camera under the sun. I admit, lately I have not been testing ALL of them as again, all are wonderful. All are fantastic. Each just offers a different flavor. I am not one to stress out or freak out over paper specs though. For example, I do not need IBIS. I do not need two card slots. I do not need ALOT of what these new cameras offer as I see it from a different approach.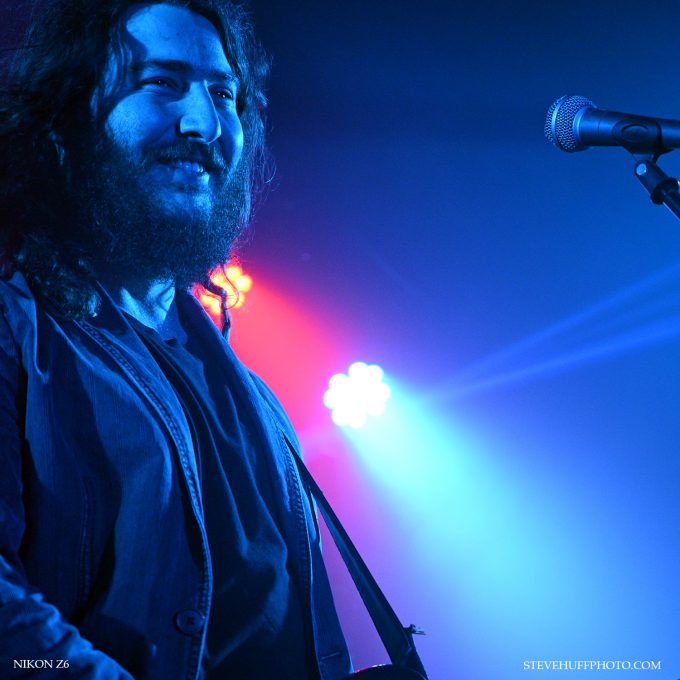 I'd rather have a simple camera. Yes, less is more for me when it comes to taking photos. But the way marketing works these days, more is better and each year new models are released with MORE, and that marketing tells us we NEED it so people buy the new cameras. With thousands of camera reviewers out there today pushing all of the latest tech for affiliate sales (even if the gear sucks) we are living in a massive age of buy, sell, buy, sell, lose money, buy, sell, repeat. As I have said for years, I only review camera gear that I find is really good, or great. If a camera is lousy, or I do not like it then I do not waste my time reviewing it. So when you see me review something it means I like it a lot or it's worthy of a purchase and should not be a disappointment to anyone if it meets there needs.
The Nikon Z6 Specs
24.5MP FX-Format BSI CMOS Sensor – This to me is the perfect resolution for a full frame sensor. I feel it gives us the best balance of resolution, ISO performance and even AF speed. 
EXPEED 6 Image Processing Engine
UHD 4K30 Video; N-Log & 10-Bit HDMI Out – Great video specs here and video looks great. 
273-Point Phase-Detect AF System – Point schmoint. I use center frame this day as when you use one of these points the camera, no matter the brand, seems to never focus on what I want. 
Built-In 5-Axis Vibration Reduction – Great to have, works great for video. Not a necessity in any way for me. 
0.80x 3.6m-Dot EVF with NIKKOR Optics – EVF is wonderful. Comparable to the Canon EOS-R and bests the Sony A7III.
3.2″ 2.1m-Dot Tilting Touchscreen LCD – Nice LCD!
12 fps Shooting; ISO 100-51200 – The speed demons will like 12FPS. ; ) 
Top-Panel Dot-Matrix OLED; XQD Card Slot – I love the top panel as it's nice to check your settings on the fly. The XQD card I have mixed feelings on. Cost me $200 for a card and a reader. So expect this cost. You can not use SD cards!
In this "Experience" report I will not be showing you a slew of pixel peeping tests, or talking deeply about specs. I will not be talking about things that have nothing to do with actual photography (pixel peeping doesn't have anything at all to do with the art of photography) but rather how I liked using the camera for… get this…taking photos ; )
To me, what is most important is the auto focus, the handling, the color and overall IQ and ISO performance. What a file looks like at 100% view is not really my thing as all cameras today deliver the goods. There is no need to stress over little things, really. There isn't.
If a camera feels good, has great controls, has a nice file and offers up great AF and performance then making the choice to buy comes down to your preference for the brand and what it offers.
I will say up front. If you own Nikon glass, the Nikon Z6 or Z7 are great cameras and probably one I would jump on (If I owned Nikon glass). If you own Canon or Sony glass, stick with those brands. I LOVE my Canon EOS-R for photos and video and it has performed for me without a hitch since the day I bought it (and I only use EF lenses with it)! I have a preference for some of the great Canon glass (50 1.2, 24 1.4, 85 1.2, etc).
Click for better and larger versions. Nikon Z6 and 24-70 f4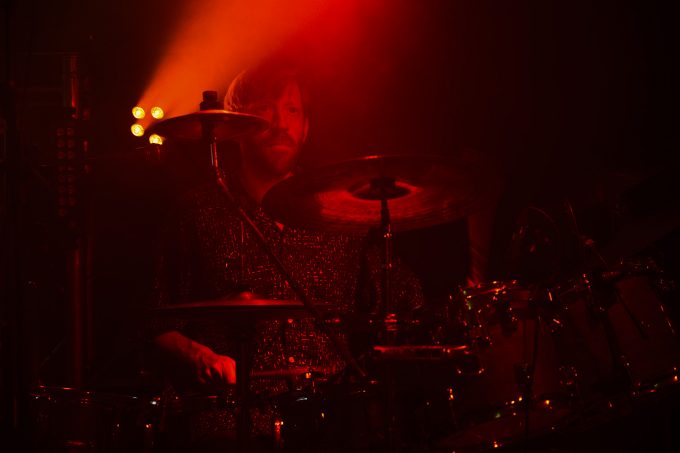 USING THE Z6
So the Z6 arrived for me to try out for a few weeks courtesy of B&H Photo and it arrived with the 24-70 and 35 1.8 (which is a fantastic lens). I admit, before I saw the Z in the flesh I judged the lenses based on appearance and shouldn't have. They are built to a high standard and feel amazing in the hand. They are also much smaller than the Canon EOS-R native lens offerings! Canon went for speed and IS in the lens, Nikon went for small and IBIS in the body. Nikon probably made the best move here but those Canon lenses are GORGEOUS. Large, but gorgeous in build and IQ and function.
So far so good. The Nikon body felt wonderful. Beefy yet small, solid yet not tank like, and controls were all in the right place. My 1st impression on holding it was "this feels great" but not as good as my EOS-R. The Canon fits my hand better and has a better grip, and I am not alone in this thought. Both beat the Sony in feel and ergonomics (Sony needs a redesign IMO).
When I realized and remembered that I can not use an SD card with this camera I bought a XQD and Sony Reader from Amazon, cost me $200! Even though I was just evaluating this camera I spent $200 to test it, lol. Well, at least now I will have a card and reader…unless one of you guys want to buy them for half price? If so, 64GB XQD and a Sony Card Reader – $100 plus $15 shipping. Email me HERE. 
So the battery is charged, XQD card arrives, and I finally get to go out and shoot the Nikon Z6!
Shooting at the super low light venue, "The Lost Leaf"
I took it with me one day when Debby was getting a new tattoo, her 1st of three sessions for it. I had to learn the controls as they were so different from Sony and Canon but after an hour or so I had it all set up and felt it was natural and ergonomically fantastic.
I was noticing the Auto Focus was fast but not up to the EOS-R performance. In fact, for me, wasn't even close for video use or C-AF. The Canon EOS-R is INSTANT and that is not hype, I thought it was broken when I first shot the Canon but nope, the AF was just that fast, even in low light. (more on this later).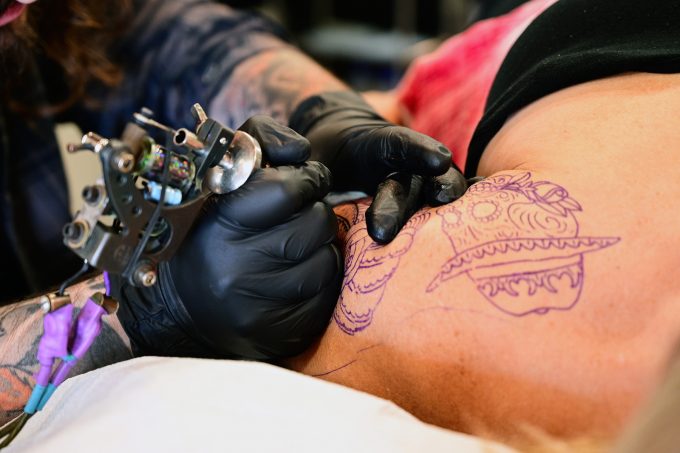 But don't get me wrong, the Nikon Z6 AF is still great. It's just not the "best" out there. I feel Canon wins 1st place here, Sony 2nd and Nikon 3rd. Remember, I have shot with all of them extensively, so these are my honest opinions. Being in 3rd doesn't mean it's bad, it's better than something like a Sony A7II for sure. It's FAST just not INSTANT. In low light though, it's a different story.
I was shooting the Nikon here and there, testing video, testing photos. I then realized something. It wasn't inspiring me to use it. It was nice, but the color signature and way the files were being put out were not to my preference (though it may be to yours). Out of camera JPEGS were flat, no matter the color profile I set. RAW files were much better as they should be so these Nikon files do need tweaks to really shine. I would not recommend this as a JPEG camera unless you like subdued flatter files.
I don't know…the camera feels great, looks great, has a wonderful EVF and LCD, and has IBIS. It just was not getting me excited, so I set it down for a week or so and never gravitated toward it. Instead I used my Canon, and realized that for me, the EOS-R is MY preferred camera. But I was not evaluating the Nikon for ME, I was evaluating it to let you guys know what I think about it!
So I grabbed it once again and shot some more with it.
THE QUALITY IS STUNNING
I will say that the RAW files are stunning. These are some of the crispiest shots I have seen from any mirrorless. They create that perfect balance of sharp and smooth and seem like they have more detail than what I see from Canon or Sony. If detail is your thing? You will most likely love this camera. The files while subdued out of camera are NOT subdued in sharpness or detail.
So in reality the Nikon Z6 is offering a better EVF over the Sony A7III. Better ergonomics. Better build. A more filmic presentation in lower light shots (noise) and even has better IBIS performance over Sony. At the same price as the Sony A7III I started to think..WAIT! I do prefer this to the Sony A7III but not over my Canon EOS-R.
The Sony A7III has been the mega hit of 2018 in the world of mirrorless. The Nikon does beat it in these areas BUT NOT in AF, high ISO in low light, or battery life. So pick what is important to you if you are shopping for a new digital mirrorless camera.
All shot with the Nikon Z6 – Exif info is embedded in each
MY VIDEO EXPLAINS ALL OF MY THOUGHTS AND SAMPLES 
My video below (a must see if you skipped it at the top) shares my thoughts, photos, video and images from the Sony and Canon as I talk about what I think of the Nikon and others. If you are interested in the Z6, check it out:
LOW LIGHT
I will say that when I shot the Z6 for live concert shows in small clubs and bars I was let down by the Auto Focus. Being spoiled by the Sony's and Canon EOS-R in these scenarios I felt the Nikon was the worst of the bunch here. The AF was hunting and missing with the 24-70 and 35 1.8, both native lenses. This was for a live show with spotlights and stage lighting! Not good for what I shoot as I shoot these kind of shows every week or two.
100% crop, ISO 3200  – Click it for full size and to see some hot pixels.. 2nd image, ISO 18,000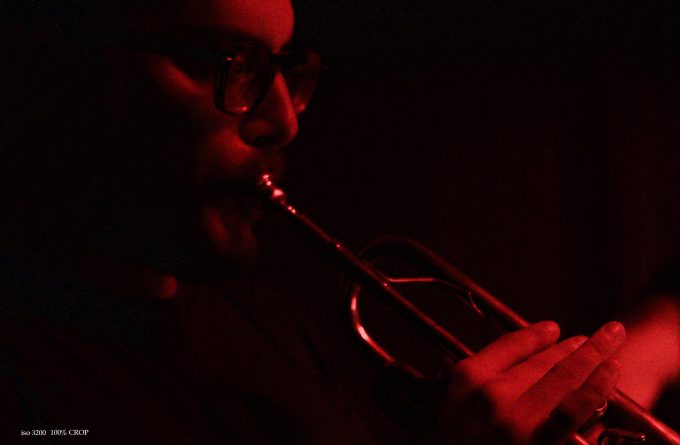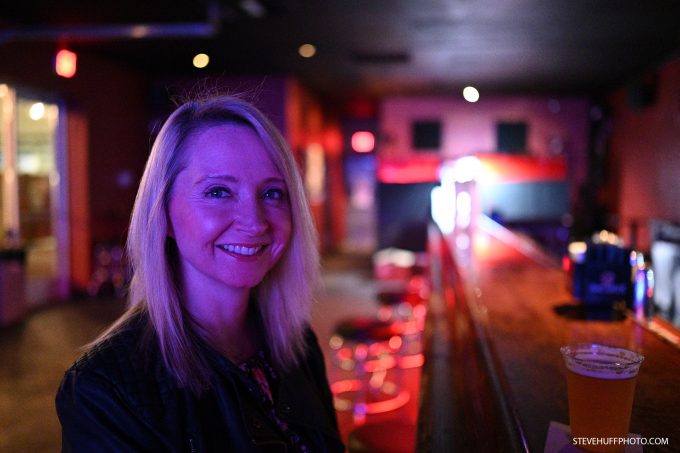 For me the best performers for IQ, usability and ISO noise in these conditions have been the Canon EOS-R (due to it's instant AF) and even the Leica M10-D (just a beautiful experience and better high ISO over the Z6).
There's so many pros and cons to all of these cameras though. I will try to break it down, as all are great but none are perfect:
The Nikon Z6 Cons: Low light AF is not good. Period. High ISO in low light will bring more noise than a Sony or even Leica M10. One card slot. Must buy an expensive XQD card.
The Canon EOS-R Cons: Worst low light high ISO between Sony and Nikon. Nikon and Canon are close here but I feel when the going gets tough, the Canon brings the most noise. Sony wins here easily between them all. Silly touch bar is useless. One card slot. No real usable 4K video.
Sony Cons: Worst ergonomics of the bunch, lower res EVF and LCD in the A7III, IBIS not as good as Nikons. Menu system is the most complex. Colors are the most digital of all of these cameras. Nikon is most filmic. Canon has their usual pastel like colors, which I love.
Leica M10 cons: Price and if you love which bang gimmicky features, or auto focus you would hate a Leica. Me, I feel less I more but the cost makes it painful.
These are just the things that stick out to me, top of my head. All have pros and all have cons. Each have a different color signature (which I show in the above video) and each feel different. There are no bad choices here if you are looking for a new mirrorless. Again, go with your heart, and go with what you are drawn to.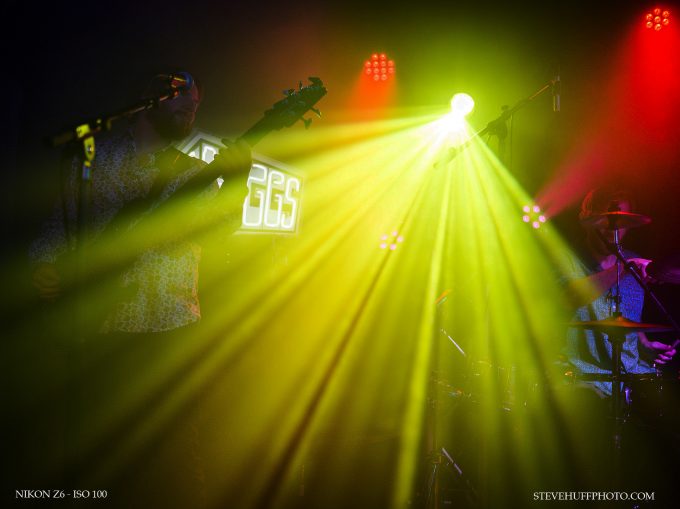 BOTTOM LINE
But I will say it again, if you own Canon lenses? Go for the EOS-R as it is truly fantastic. I love mine and have no regrets. It has never let me down.
If you own Sony glass, the Sony A7 series is fantastic. Can't lose.
If you own Nikon glass, the Z6 or Z7 is without question what you want.
ALL ARE AMAZING in their own ways and they each give you the capability to shoot professional level images. If you are buying new, and do not own any lenses…then again go with the one you are most drawn to. I would choose by color if you are having a hard time. Me, I much prefer the Canon and Leica color science above all others. Always have. Nikon has had the same color signature forever, and you either love it or you don't.
Where to Buy?
I recommend buying the Z6 from B&H Photo. Links below if you are interested in this camera!
See my Canon EOS-R Review HERE
---
PLEASE! I NEED YOUR HELP TO KEEP THIS WEBSITE RUNNING, IT IS SO EASY AND FREEE for you to HELP OUT!
Hello to all! For the past 10+ years I have been running this website and it has grown to beyond my wildest dreams. Running this site costs quite a bit of cash every single month and on top of that, I work full-time 60+ hours a week on it each and every single day of the week (I receive 100-300 emails a DAY) and am only a one man operation. Because of this, I could use YOUR help to cover my costs for this free information that is provided on a daily basis. 
To help out it is simple, and no, I am not asking you for a penny!!
If you ever decide to make a purchase from B&H Photo or Amazon
, for ANYTHING, even diapers..you can help me without spending a penny to do so. If you use my links to make your purchase (when you click a link here and it takes you to B&H or Amazon, that is using my links as once there you can buy anything and I will get a teeny small credit) you will in turn be helping this site to keep on going and keep on growing.
Not only do I spend money on fast hosting but I also spend it on cameras to buy to review, lenses to review, bags to review, gas and travel, and a slew of other things. You would be amazed at what it costs me just to maintain this website, in money and time (200 hours per month, and about $3000 per month).
So all I ask is that if you find the free info on this website useful AND you ever need to make a purchase at B&H Photo or Amazon, just use the links below. You can even bookmark the Amazon link (not the B&H) and use it anytime you buy something. It costs you nothing extra but will provide me and this site with a dollar or two to keep on trucking along.
AMAZON LINK (you can bookmark this one)
B&H PHOTO LINK – (not bookmark able) Can also use my search bar on the right side or links within reviews, anytime.
Outside of the USA? Use my worldwide Amazon links HERE!
You can also follow me on Facebook, Twitter, or YouTube. 😉
One other way to help is by donation. If you want to donate to this site, any amount you choose, even $5, you can do so using the paypal link HERE and enter in your donation amount. All donations help to keep this site going and growing!
 I do not charge any member fees nor do I (nor will I ever) charge for reviews, so your donations go a long way to keeping this site loaded with useful content. If you choose to help out, I thank you from the bottom of my heart.