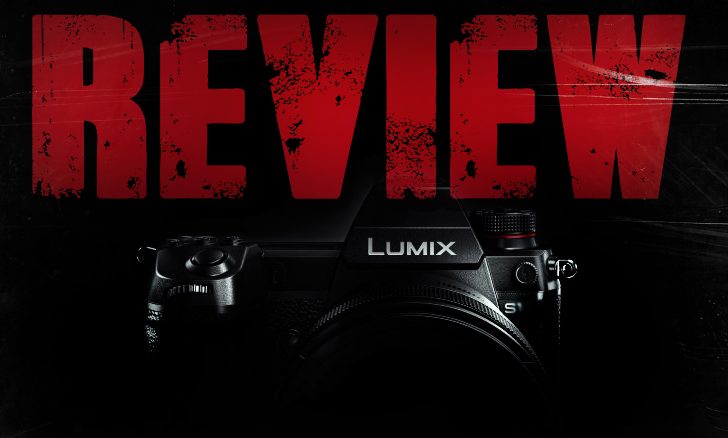 The Panasonic S1 Camera Review. The best I have seen this Year (2019).
By Steve Huff
It's now April of 2019. Mid April.
So far,
for me, there have not been any cameras that have been released this year that have been as exciting as the Panasonic S1.
So far
, this is my pick for Camera of the Year 2019, and unless something else come out that touches my heart more than this, it will remain in that spot. Yes my friends, 
The Panasonic S1
has been released along with the higher resolution version,
the S1R
. This review however will focus only on the S1 as I bought my own, and feel the 24MP version is the one to get. Of course, I am biased here as I am a fan of 24 Megapixel sensors. They offer the best of all worlds in my opinion. Low light, dynamic range and enough resolution to print any size you will ever need.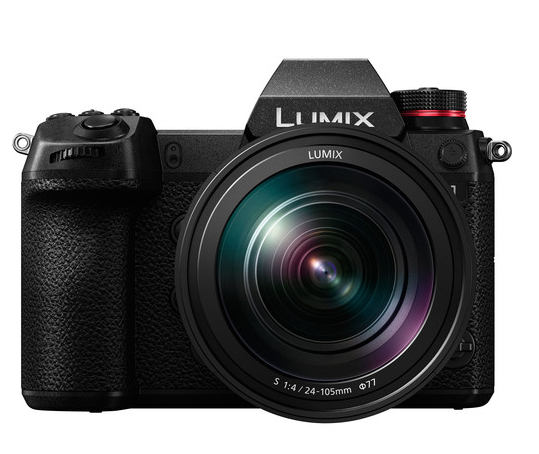 Higher megapixel sensors in a 35mm sensor have their limited place, for example in a studio with controlled lighting, if you are a crop-a-holic or if you want the most detail from a landscape shot you intend to print large, very large, well the S1R may be the best bet. For everything else I feel the S1 is giving you more for your money, and it's cheaper.
Video Review
The Panasonic S1 is a Leica SL Clone..an improved one..sort of…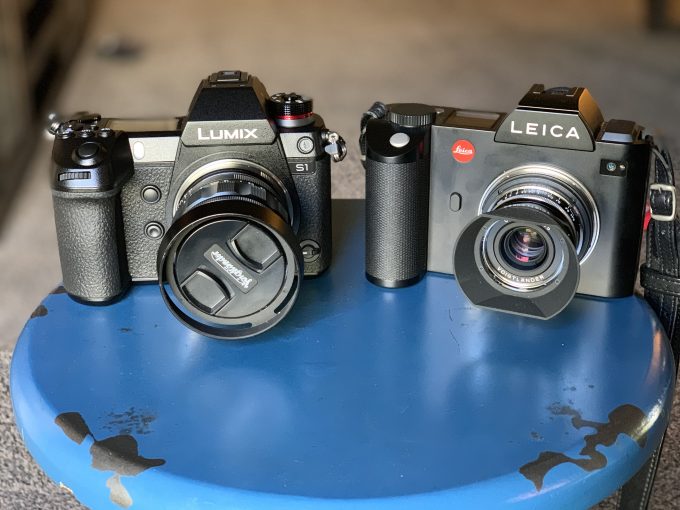 It's no secret I have adored the Leica SL for four years. It just clicked with me, and even now after four years it still speaks to me, and I enjoy it immensely. When I saw Panasonic was coming out with two cameras using the L mount (Leica SL) I was a little excited about it. I was curious to see what Panasonic could do with an SL styled body, but with a newer sensor and EVF as well as in body 5 Axis IS. "Will it replace my Leica"? I asked myself. "NO WAY"! I said back.
But my curiosity was aroused and after 2-3 weeks with this camera my voice that speaks back to me is now singing a different tune.
Two images below..the 1st one using the Canon 50 f/1.2 EF lens via an adapter. This is one of my fave 50's ever and is amazing on the S1. The 2nd with the 24-105 Kit Zoom, which is also quite nice. Click them for larger!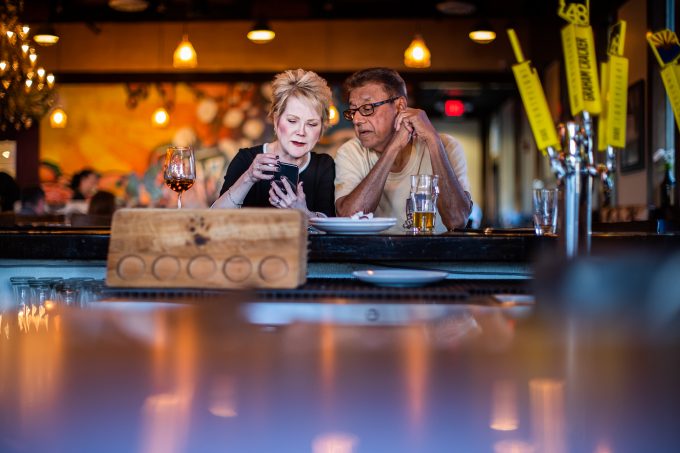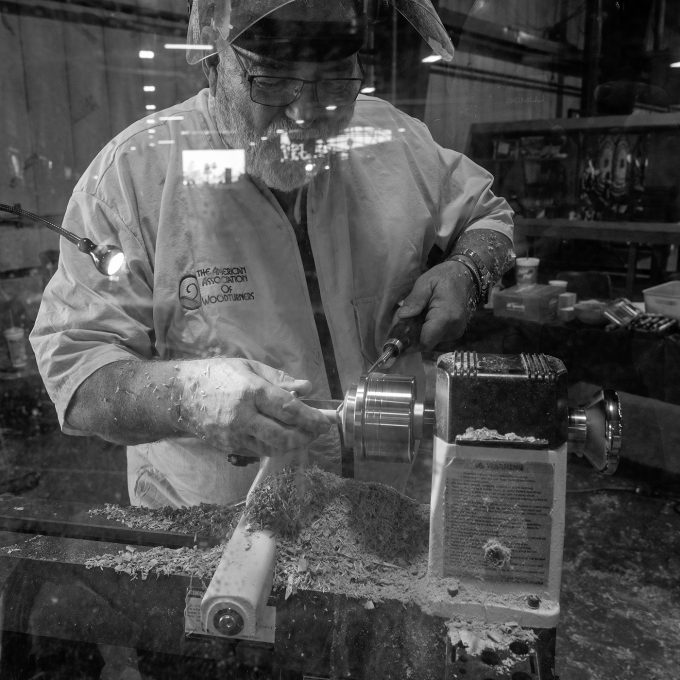 When I saw the news of this camera I immediately ordered one from Amazon HERE. After two weeks I canceled that pre order as I was telling myself there was no way it could beat my SL, and I did not want to waste money on a camera when I already have several cameras here. But I had started thinking…"what if" …as in, what if this camera could be "the one" I have been looking for. What I wanted was a pro level build camera that offered best in class low light High ISO, best in class Dynamic Range, was able to use a multitude of lenses, and had to do well with adapted lenses. Video must be decent and I wanted a nice EVF and shooting experience. It seemed the S1 would deliver on that, or at least could if I were to believe the specs and hype. So I re-ordered it on April 4th and it arrived on April 5th.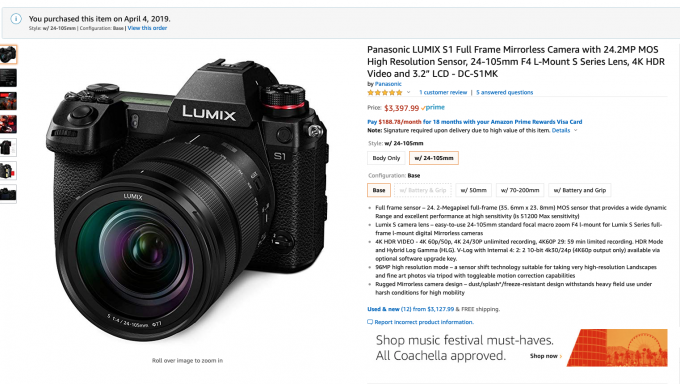 I received it along with the new 24-105 Kit Zoom lens from Panasonic. I almost ordered just the body but figured it could be good to have this new native lens. With the lens it was not crazy expensive, but priced just under a grand more than the body only. So I made the plunge and had high hopes.
My Plan for the S1…
One reason I enjoy the Leica SL so much is that it feels so good in the hand when using it with Leica M mount lenses. I do not mean JUST Leica branded lenses but also lenses from Voigtlander and Zeiss and even Leica TL lenses like the 35 1.4 T (though you will lose MegaPixels when using APS-C L mount lenses). But using that body with M mount glass or vintage glass (all via adapters) makes this camera so nice to use. The large EVF, the solid build and simple interface made it a long term winner for me. The areas where the SL could use some updates, well, we have them here in the S1 and the S1 comes in at $3500 LESS than a Leica SL that is four years older. Yes, the SL is still relevant but when you have a modern day version of the camera (internally) for $3500 less, it is something I had to take seriously. Leica lovers will pay the extra regardless, as I have but for most out there it is seen as ridiculous to do that when you have a camera that is just as capable, if not more so, for thousands less. But I wanted to see how the S1 would do with small M mount and Canon lenses, adapted to the camera.
All three with the 24-105 Kit zoom, which is actually quite a nice lens. Click for larger. 
Worlds Best…
With the S1 we are getting the worlds best EVF. Yes, of ANY camera made today the S1 has the highest resolution and largest EVF out there, beating the SL, any Sony and the Nikon Z series as well. Once you shoot through it, well, it's game over. It makes it hard to go back to the smaller cameras. It has spoiled me for sure. Panasonic also put in 5 Axis IS which is amazing if you are shooting video as it will work with ANY lens you adapt. I have been able to get smooth video footage, hand-held, using even a Canon 50 1.2 EF lens, adapted using THIS cheap $35 adapter. I find 5 Axis to be more useful for video use than photo use but it works there as well. Panasonic has one of the best implementations of 5 Axis in their GH5 camera but unfortunately the GH5 lacks in Auto Focus capabilities (yes I tested the most recent firmware and it was still awful for video) where the S1 is much improved in this area.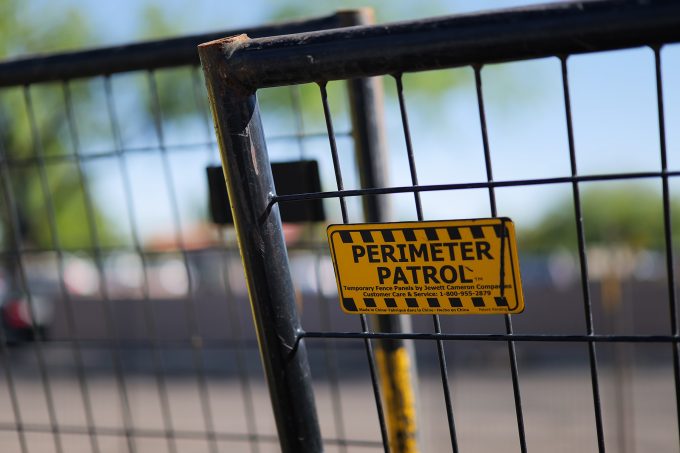 Low Light and High DR
The new sensor in the S1 brings much improved low light capability and dynamic range, in the real world at least. I have been blown away by the dynamic range coming from the S1 and knocked to the ground by the low light capabilities. In fact, performance wise, THIS IS THE CAMERA I have been waiting 10 years for. A solidly built all weather body that is a joy to hold and handle, a joy to use, can be used with adapted lenses, brings 5 Axis that is well implemented (even to adapted lenses) and gives us a sensor that is a low light monster as well as bringing crazy DR to the table. Add the EVF and BAM! This is my perfect camera, for me. Adapted lenses or native lenses which can be used from Leica, Panasonic or the new Sigma lenses and we have a mirrorless camera that we have never really seen before. My plan for the S1 was to use it 90% of the time with adapted lenses from Voigtlander, Leica, Zeiss and even Canon. That's just how I love to shoot and see the world.
Click images for larger. The 1st two shot with the Voigtlander 35 1.2II at ISO 6400 at night. The 3rd was (I believe) shot with the Canon 50 1.2 EF. 
Pick a Lens…Any Lens…
This is a body you can mount nearly ANY lens to, which is the beauty of mirrorless. You can not do this with ANY DSLR. Not possible. But with a camera like the S1, Nikon Z, Canon EOS-R, Sony A series…you can. But not all cameras are created equal in this regard. Some cameras just do not do well with adapted lenses and there are scientific reasons for that (which I will not get into) but all that matters is which bodies do good with these kind of lenses and which ones do not.
Two using the 15mm Voigtlander M Mount Lens. It has some vignetting as it does on nearly all bodies. Looks good to me for having no built in lens corrections. 
I have tested the Canon EOS-R that I own with M glass, and was not a fan. I love the EOS-R but it's just not a good choice for adapting M mount lenses. Same with the Z series by Nikon. The Sony's do fairly well with M lenses to some extent, and have always been good enough for me but if you are a pixel peeper and zoom to 300% on the corner of an image to look for softness (when it doesn't even matter if the photo is good) then these bodies will never be good enough for you, even the S1. Some will say that if you want to shoot M lenses, buy an M. Sure, one could do that and many do but I have said for years that for me, shooting these lenses on the SL was a better experience for my style. No rangefinder to drift (when this happens, and it always does, your manual focus will never hit and then a six week wait for service) and with an EVF I can see exactly what I will get in my finished image. I just have come to love a fantastic EVF as it heightens the shooting experience.
A 100% crop from a full frame image using the 24-105 – click it to see it.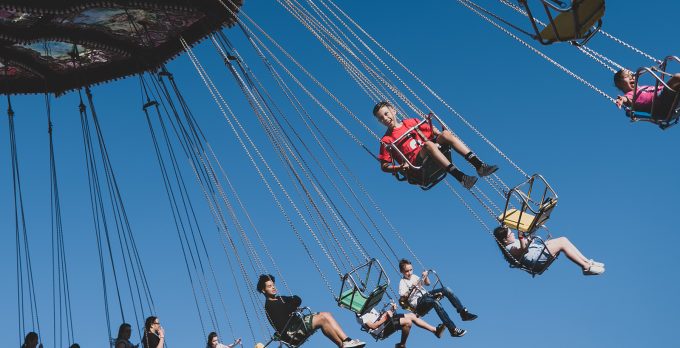 I have been a long time Leica M camera lover but I feel it is time for Leica to finally ditch the RF and put in an EVF into the next M, much like the EVF in the S1. THAT camera would be a game changer. I would buy one as long as it had a great 24MP sensor (not a 47MP sensor which would hold it back in what an M is supposed to do best) and did well in low light and had the same DR traits as the S1 does here. Heck I would even buy one with the "old" Leica SL sensor ; )
But back on topic.
The Leica SL and now the S1 do pretty damn good with M mount lenses, even wide angle lenses like the Voigtlander 15 f/4.5. Even when shooting at ISO 51,200 in almost complete darkness…
It was so dark in this Drive in Theater parking lot I could not see his face. I guessed at the focus as it was too dark to see with my own eyes. Set the camera to SIO 51,200 and shot the Voigtlander 15mm M mount lens. For a shot taken in darkness, at 51,200 ISO this looks pretty good. Yes there is noise, but this is 51,200! When doing ISO tests it is always best to test in VERY low light, as that is when you will need High ISO. Many test it with studio lights or lighting and that is not a good test for ISO performance. When you use light it will create less noise. The darker it is, the more noise. Most cameras in this situation would look like a total mess at this ISO and this shows how good the S1 is at shooting in these conditions. Click it for larger.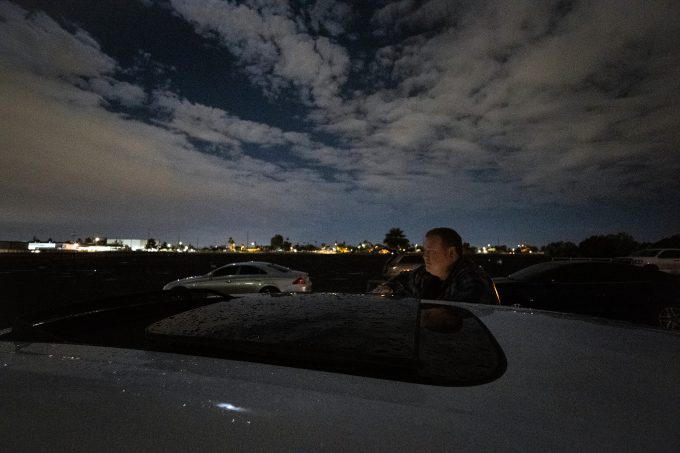 Now one at 51,200 with some ambient (but still very low) light. More light, less noise. But look how the color is retained at this crazy High ISO.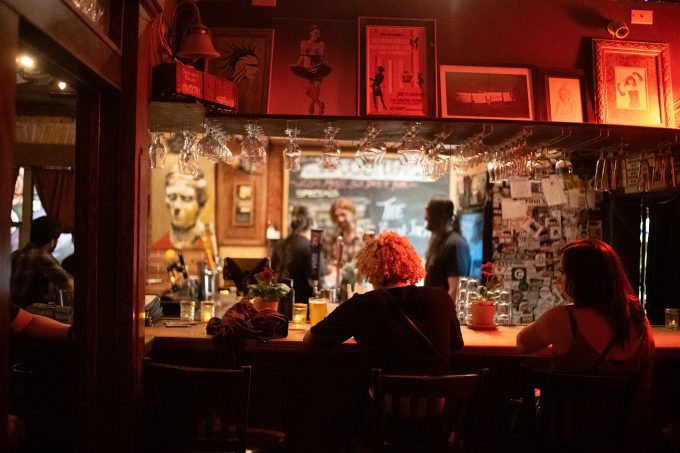 For me, I think this does better than even the Sony A7SII did for me in low light as it may just have better DR at these ISO's (though I am going from memory, I do not own an A7SII) and retains the color nicely as well. So, I believe this is the best low light digital camera made as of April 2019, or at least up there with the very best. BTW, no noise reduction was used in either of the images above, or below.
ISO 25,600 with a crop – Click It! Using a Voigtlander 35 f/2 Ultron M Mount.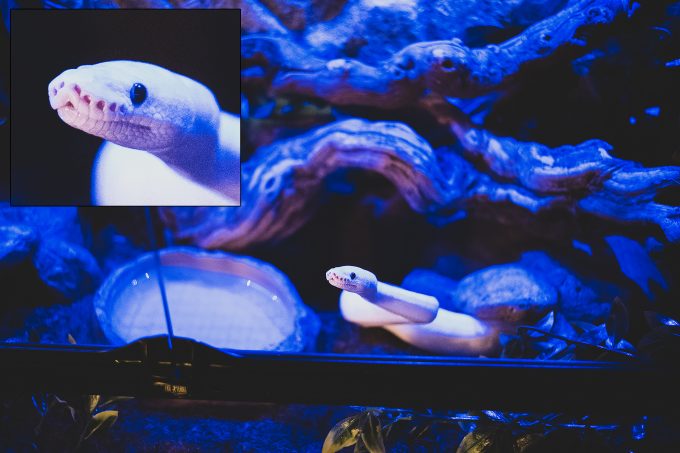 HIGH ISO TESTS
A few test snaps at higher ISO. You can see these compared to the Leica SL HERE.
Looking GOOD at all high ISO's. The next shot was taken indoors at ISO 51,200. Even at this High ISO, again, it keeps color and detail. This for what I do, is amazing as it is giving me a pro level body with these capabilities in it. It beats the Canon 1dxII for low light and feels just about as solid in the hand while being smaller and giving us that brilliant EVF experience.
ISO 51,200, no noise reduction, Voigtlander 50 1.2 M mount lens.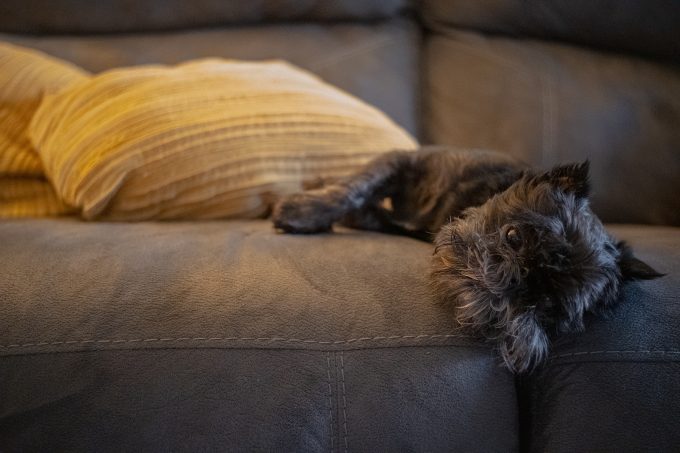 The S1 Body
While the S1 has a nice shape and style, for my tastes it does not even come close to the body of the Leica SL. The Leica has clean lines, no buttons, and is super intuitive to use. It's thin but taller and just has all you need via the dials up top. The SL reminds me of my favorite body design ever, the Hasselblad X1D. On the other hand, the Panasonic S1 is loaded with buttons, dials and controls which most of you will enjoy. The buttons even light up on the back if you are in the dark and need to see them. Just push the light button on top and bam, instant see in the dark controls.
There is a button or dial or knob for anything you can imagine or program to it. Size wise it seems a smidgen larger than the SL but just by a hair. Overall it is basically an SL styled body but with a deeper grip (which many will applaud) and more controls. IT's more "busy" I should say and doesn't have the "less is more" approach of the Leica. Even so, it has grown on me over the last couple of weeks. It feels amazing in the hand, and now that I have learned where all the buttons are and what they do I am much more comfy with shooting the body.
I even set up the manual focus control to match that of the SL. When using an M lens or any other adapted manual focus lens you can push the joystick on the back and get an immediate exploded view for critical focus. You can choose to keep this in a small frame or have the entire image in the EVF blow up, which is what I prefer. Using the frame is too small and makes it harder, at least for me. The good thing is that this is all customizable. You can set this up any way you like to make it personal to you.
The battery uses a variant of the medium format Leica S body, and it's large and powers the SL for a long while. I have charged my battery twice since getting the camera, but I am not a spray and pray shooter. Rather a slow going kind of guy. This S1 has two card slots, and IMO, it is done right. One card is for an SD card, of which I own a ton. The second is for an XQD card much like the one card slot in the Nikon Z cameras (Which I disliked as it is the ONLY option). So dual card slots here in the S1, which is always better than one. I normally do not have issues with one slot but having two is always better.
The body is weather resistant and is pretty responsive when shooting. What amazes me is how well Panasonic did here for their first entry into full frame. They managed to not only compete with the German made Leica  but also managed to surpass it in many ways, beating them at their own game. I do know an SL2 is coming but I do not know how they will compete with Panasonic now that the S1 and S1R are out. When the SL was launched there was nothing like it in the mirrorless world. Now there is, and for much less than the cost of a Leica. We will see soon enough as I hear sometime in 2019 the SL2 will be announced. I expect it to house the 47MP sensor.
The Leica 35 1.4 TL Lens (Native L Mount but an APS-C Lens) is gorgeous on the S1. Sharp wide open, Leica color and bokeh and gives a 50mm equivalent focal length with an f/1.4 aperture. Lens is only one of two TL APS-C lenses made in Germany. Only negative is that you will be in crop mode, so you will get about 10-11MP or so out of that 24MP sensor. This is a lens that would be smarter on the S1R.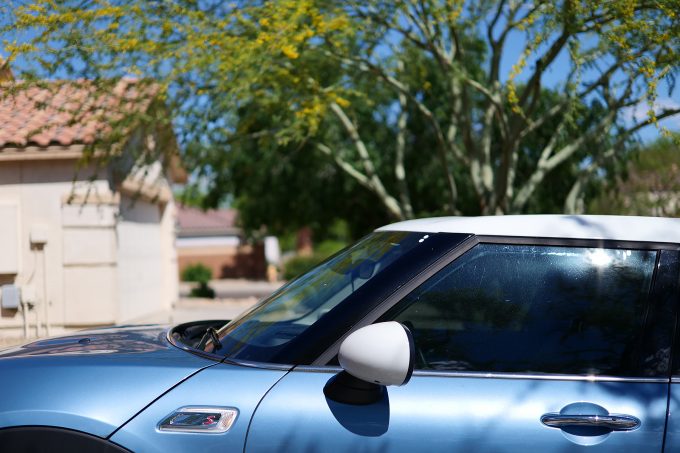 DYNAMIC RANGE
The Dynamic Range of the Panasonic S1 is impressing me every day. I will share some images below to show you what I mean. Dynamic Range is something that has been improving slowly but steadily in digital camera sensors over time. If you do not know why this is important, have you ever taken an image with your digital camera and the highlights were blown out? As in, the whites or brightest parts of your image are just blown and not able to be recovered. On the other side of the spectrum, how about shooting with deep shadows and what you wanted to show in a shadow in now invisible in your image? In cameras with low Dynamic Range, Or "DR", you will blow highlights and lose details in the shadows. With newer sensors that have really good DR, you can save these highlights and details when shooting RAW.
For example, the newer Canon EOS-R does not have top tier DR. The Sony A9 does. When it comes to cameras today it seems Canon has the least impressive DR while Sony and Fuji has some of the best. Well we can now add the S1 to the list of cameras with truly amazing dynamic range. Below are some examples:
Two images below. The 1st one was the JPEG out of the camera. See the door in the background? The lights outside are blown out. The 2nd image is from the RAW where I simply swiped the highlight slider to the left and presto, detail is now seen. We can now see there was indeed something outside of the window, and was it was. This is amazing Dynamic Range in a real world scenario. 

So yes, the DR of the S1 is fantastic. You can save highlights that are pretty blown out or recover shadow detail if you so desire. This is up there with the Sony A7III and A9 series cameras judging from my eyeballs and memory. Again, I do not do scientific tests just real world tests, and it is how I have done my reviews for 11 years now. Using the cameras to see what they can do is the best way to see just what is capable. 

One more example… before up top, after below
The sensor in the S1 has been impressing me every time I use the camera because no matter if the sun is harsh or the sun has set, the results are pleasing. No more worrying about blowing highlights so easily.
The S1 Specs
Funny enough I have already written close to 3000 words and have not posted the official Spec List. I assume most of you reading already know the specs of this camera but if not, below is the list:
24.2MP Full-Frame MOS Sensor

Venus Engine Image Processor

5.76m-Dot 0.78x-Magnification OLED LVF

3.2″ 2.1m-Dot Triaxial Tilt Touchscreen

UHD 4K60 Video; HDR and 10-Bit Recording

ISO 100-51200, Up to 9 fps Shooting

Contrast-Detect 225-Area DFD AF System

Sensor-Shift Image Stabilization

Weather-Sealed Construction
So there they are and I have spoken or touched on all of these points so far, besides the AF performance when using a Native lens. So let's talk about that now in the simplest way I know how…
Auto Focus Performance
In the past I have tried to love Panasonic Mirrorless Micro 4/3 cameras like the GH5 and GH5s, I even tried the GH5s twice for it's amazing video quality in low light. My problem with those cameras has been the AF, or lack of it. While I applaud Panasonic for improving this feature with many firmware updates I feel the hardware is flawed here and it is as good as it will ever get in this area. So this alone has turned me off of the GH5 and GH5s and I am well aware many use these cameras every day to create stunning content. I just need AF with my video at times. Note I said "video" as with photos the GH5 series is plenty fast enough as long as you are not shooting action of high speed sports. But when shooting video, which is what those two cameras excel at, the AF is a bummer.
The S1 changes that, and the focus performance of the S1 when using the 24-105 or even the Leica 35 1.4 TL lens is pretty impressive when compared against the older GH5 series. Now, a Sony A9 it is not and no, it does not compete with Canon's dual pixel AF but the face tracking, eye tracking and even continuous Af work very well indeed. It even has Animal AF, lol.
I was able to shoot video and it held focus on my face every time when testing it in a self shooting scenario. I shot others and it held focus without problem so finally it seems Panasonic has a decent AF camera for shooting video! When shooting photos it is VERY quick indeed, and I have no complaints. Again, if I were to shoot sports it would be with a Sony A9 or Canon 1dXII. If I wanted the best AF performance I could get for moving subjects, quick moving subjects it would be Sony or Canon again.
With that said, the S1 surprised me again in this area and even in low light the AF worked reliably and always locked on. Using their DFD autofocus with Panasonic lenses which is a contrast based AF (no phase detect here) it does a great job.
1st image iso 25k with the Canon 50 EF 1.2, 2nd mage with a Voigtlander 35 1.2II and third with the same lens. 
My Conclusion on the Panasonic S1
Quick Conclusion: If you want a full frame mirrorless it doesn't get much better than this. From build, style, versatility, video, handling, control, EVF, sensor quality, low light abilities or challenging light this is a 100% winner through and through. So far my pick for camera of the year 2019.
All images below shot with Voigtlander M mount lenses…one with the Canon 50 EF 1.2
Long Conclusion: This is a camera that I have found no faults with for what I shoot and use a camera for. It does everything well, which is not easy to find in any camera, even in 2019. First, it has an amazing build and feel. While on the larger side, when using it with small adapted lenses it handles like a dream, and shoots like a dream. The high res giant EVF assures you nail focus easily, even without focus aides, if need be. It's fast to use, easy to control and offers creative comforts such as dual card slots, 5 Axis IS and the sweet spot 24 Megapixel sensor size. It offers long battery life, and even if using native AF lenses they are not as large as the Leica SL lenses, and come in for much less cash outlay. This is a modern day copy of the $6000 Leica SL but includes a better sensor, better EVF, better battery, adds 5 Axis IS, and a better sensor for $3,500 less. 
Hmmm.
I tried to find something I did not like about this camera and I could find nothing. I would not want it to be mini sized like a Sony A9, and I would not want it to be anything other than what it is. These are some big words I am about to write but I feel this may be the best mirrorless digital camera on the market (not including crazy expensive medium format bodies) regardless of price, but I have to be careful here. This is not a high speed action camera. For that I recommend Sony, Canon and possibly even the Olympus EM1X if you are a Micro 4/3 shooter.
For everything else, this camera just excels at what it does. The IQ is lovely, the low light abilities stunning, the Dynamic Range is up there with the best, it adapts M glass in a way I usually do not see, and it's a blast to shoot a lens like the Canon 50 1.2 EF on due to the amazing EVF where you can nail focus every time, even at f/1.2. Compared to the EOS-R (that I also own), the Panasonic is only $200 more to buy the body only, yet is a much better camera in nearly every way over the EOS-R. No need to rehash but the only area where the EOS-R wins is with its dual pixel AF and swivel out LCD. The S1 only has a swivel up LCD. Canon needs to release their Pro Level EOS-R but when they do, I expect it to come in at $5k at least. Making the S1 a bargain.
This camera is another nail in the DSLR coffin in my opinion. It's the realization of what Mirrorless aimed to be. No, it is not "fun size"but it's still thinner than those fat DSLR's and offers much more when it comes to versatile and shooting experience. I say this with no brand allegiance, as I have none of that. I just shoot what I enjoy, and it has been a long long time since a camera came along that excited and motivated me like this one has. I guess the S1 has shown me that cameras and most importantly, sensor tech is still evolving.
Do not discount this camera because it is a Panasonic, trust me on this one! I've seen a few say "but it is a Panasonic"!! Well, yes, but they have created a fine photographic tool here in the S1.
If not shooting sports, and trying to decide on a mirrorless camera today I can say without hesitation I would recommend the Panasonic S1 without reservation. It is a true pro level camera in all ways yet can also be at home shooting family memories or street photography.
BTW, the shutter is rated to 400K actuations and sounds like a soft buttery swoosh when clicked.
As for video, Panasonic did not outfit the S1 with full pro video specs out of the gate but even so, the video here is impressive if you do not need the best of the best specs and bitrates (I will have a full video review soon, with samples). For YouTube or most content creation, the fact is even 1080P today is still more than good enough. The 4K video coming from this camera looks remarkable to me, and the 5AXIS IS improves it with a more cinematic flair. I still shoot 1080P and own a Canon C100II that I use 3-4X per week for web video creations that receive millions of views. So yes, 1080 is good enough for anything but feature films to be shown on the big screen. Even so, many demand full 4K pro specs, and the S1 doesn't have them. Yet. Soon Panasonic will give the S1 an upgrade though through a paid firmware update that will add more video specs and Vlog as well. I feel this is wonderful for those who NEED and WANT it as they did not have to raise the price of the camera to include it for those who do not need this. There are less who want this than do, so smart move by Panasonic.
So there ya go, my thoughts on the S1 in a nutshell. I am sure I missed a thing or two as I normally do but if so, I will add to this review very soon. This camera rocks and the L mount alliance will be strong. I predict a bright future for this mount and this camera and lens line. I will have native lens reviews coming for the L mount soon.
All High ISO low light shots below from 6400 ISO to 51,200 ISO – All M mount Voigtlander lenses. 
WHERE TO BUY?
You can buy the Panasonic S1 at Amazon HERE. 
You can buy the Panasonic S1 at B&H Photo HERE.
This is a lens that rocks on the S1, and here is the adapter I use. 
The Leica 35 f/1.3 TL fits natively on this body, and it's awesome. See my review HERE. 
A super cool lens for under $450 that you can shoot on the S1
See my review of an amazing L mount 50 1.4 
Panasonics 50 1.4 L mount lens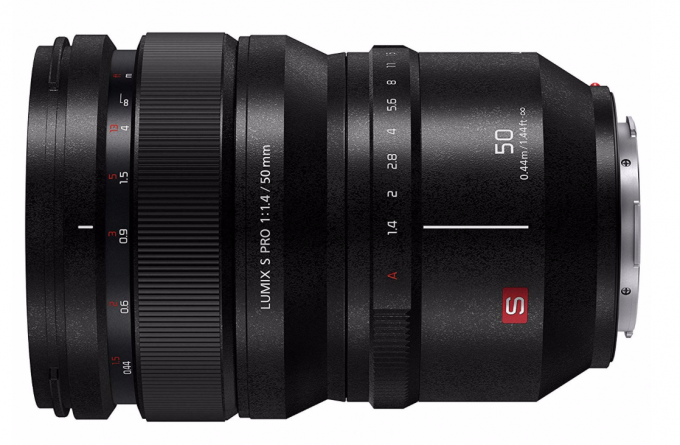 ---
PLEASE! I NEED YOUR HELP TO KEEP THIS WEBSITE RUNNING, IT IS SO EASY AND FREEE for you to HELP OUT!
Hello to all! For the past 10+ years I have been running this website and it has grown to beyond my wildest dreams. Running this site costs quite a bit of cash every single month and on top of that, I work full-time 60+ hours a week on it each and every single day of the week (I receive 100-300 emails a DAY) and am only a one man operation. Because of this, I could use YOUR help to cover my costs for this free information that is provided on a daily basis. 
To help out it is simple, and no, I am not asking you for a penny!!
If you ever decide to make a purchase from B&H Photo or Amazon
, for ANYTHING, even diapers..you can help me without spending a penny to do so. If you use my links to make your purchase (when you click a link here and it takes you to B&H or Amazon, that is using my links as once there you can buy anything and I will get a teeny small credit) you will in turn be helping this site to keep on going and keep on growing.
Not only do I spend money on fast hosting but I also spend it on cameras to buy to review, lenses to review, bags to review, gas and travel, and a slew of other things. You would be amazed at what it costs me just to maintain this website, in money and time (200 hours per month, and about $3000 per month).
So all I ask is that if you find the free info on this website useful AND you ever need to make a purchase at B&H Photo or Amazon, just use the links below. You can even bookmark the Amazon link (not the B&H) and use it anytime you buy something. It costs you nothing extra but will provide me and this site with a dollar or two to keep on trucking along.
AMAZON LINK (you can bookmark this one)
B&H PHOTO LINK – (not bookmark able) Can also use my search bar on the right side or links within reviews, anytime.
Outside of the USA? Use my worldwide Amazon links HERE!
You can also follow me on Facebook, Twitter, or YouTube. 😉
One other way to help is by donation. If you want to donate to this site, any amount you choose, even $5, you can do so using the paypal link HERE and enter in your donation amount. All donations help to keep this site going and growing!
 I do not charge any member fees nor do I (nor will I ever) charge for reviews, so your donations go a long way to keeping this site loaded with useful content. If you choose to help out, I thank you from the bottom of my heart.