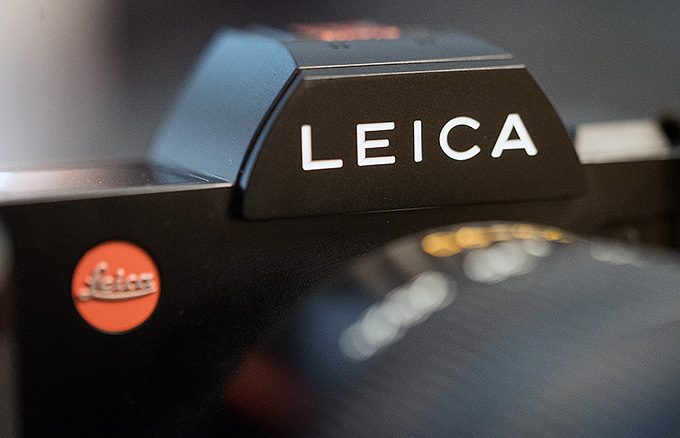 Is the Leica SL still relevant in 2019?
By Steve Huff
See my original full massive SL review HERE. 
Pound for Pound, Dollar for Dollar the Leica SL is certainly not a "value" by todays standards. It's four years old and still comes in at around $6000 for a body only (Update August 2019 – NOW $4500). I have been talking a lot about the "old" SL for a couple of weeks here as I still really love this camera but with the arrival of the Panasonic S1, the SL is starting to show its age in some areas. Even so, this doesn't mean the SL is outdated or unusable. Quite the opposite. In fact, if you own an SL then it is still just as wonderful today as it was four years ago. As I get older I start to realize that newer is not always better. I have a few cameras here and they all get used for something specific but none give me the all out satisfaction of the SL (The Panasonic S1 gets close though) even after all of these years that it has been out.
I will share images taken with the SL over the years here in this post, so yes, all images here were shot with the SL along with M mount lenses from Leica, Voigtlander and Zeiss. A few with the Canon 50 1.2 and the new Zenit Helios 40-2. 1st image below with the Voigtlander 35 1.2 II, 2nd image with THIS lens. 
The SL is one of those cameras that took a while for people to catch on to. When it was released it was more expensive than it is now ($7500) and most just saw those huge native lenses for it and said WAY TO LARGE and WAY TO COSTLY! As good as those large lenses are, and they are stunning, most did not want a giant 35mm system. With the Sony cameras starting to nestle in as the Kings and Queens of Mirrorless and Fuji rocking it with Leica like designs for APS-C, the SL was overlooked by so many, and I understand why.
It was huge, it was expensive and the glass was also quite large. There is no such thing as a small native SL lens, at least back then.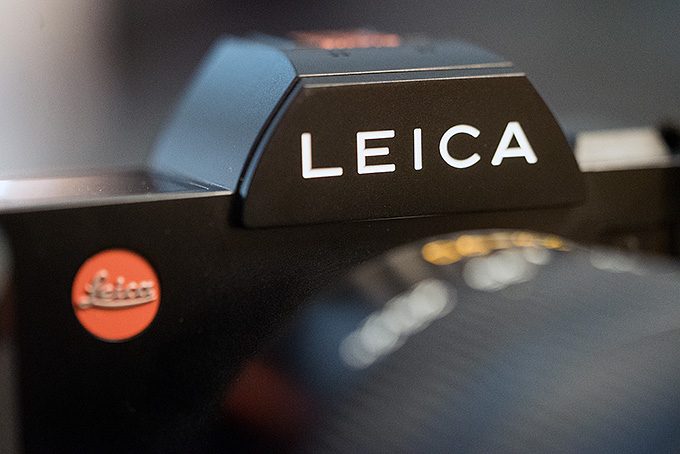 I fell in love with the SL once I truly learned it's simple control setup, which took a day or two for me to fully get used to. Once I did though, I found it such a joy to use. Almost an ethereal experience on some occasions. If you are used to a DSLR like a Nikon or Canon, the SL will feel strange to you. If you are used to a Sony A7 or A9, the SL will feel LARGE to you but after a few days, my guess is that it will start to feel REALLY good to you. For me, I fell for the SL build, sleek design and the fact is that it is not that much larger than a Sony A7 series body yet it feels much better and nicer in build (as it should, I mean, the SL even today sells for $6000). It's solid, and when I started shooting Leica M glass with it, like the 50 APO, the 28 Lux or the 90 Summicron I was blown away and said "THIS is what this camera is meant for"!
Top with the 35 1.2 II, middle was actually with the 24-90 Zoom and the last with a 50 APO. 
The SL to me felt like shooting an M 240 with that GPS grip they used to sell for it. Taller, but thin. Solid but not too heavy. Much like an M but with a world class EVF and no rangefinder to drift off (which happens with all M's eventually). The EVF was the best of the best at the time (now surpassed by the Panasonic S1) and shooting manual focus M lenses was so much fun but also gave back amazing quality. When I look back at my old SL images it brings a smile to my face. There is a richness to the files, the color, the "look" that I just do not get with other cameras. To me it is more like the M240 (which I loved) in IQ over the more contrasty M10 but the color is superb, especially with amazing glass like that crazy expensive but beautiful Leica 50 APO. It produces a medium format type of look.
Another with the 24-90 SL zoom, 1st image. The 2nd was with a 50 f/3.5 Voigtlander M mount lens, the last two with a Nikon 58 1.4
I have read many comments over the years on forums from those who just hate on this camera because of the red dot. Most never shot with one, especially with M lenses yet there was so much hate coming at the SL. Therefore, sales numbers probably were not amazing but I do know several who still own and use an SL and they adore it. It's interesting to see hate slung at the SL yet praise of the new S1 which is basically an updated SL in Panasonic clothing. I have the S1 also, and it is one of the best cameras I have worked with for my shooting preferences (concerts, low light) and yes it beats the SL in almost all areas of IQ from High ISO to Af speed to having 5 Axis IS, Eye AF, Lovely video due to that 5 Axis and lovely skin tones. But when shooting the S1 it doesn't feel anything at all like the SL and I still feel the SL has richer and nicer color than the S1.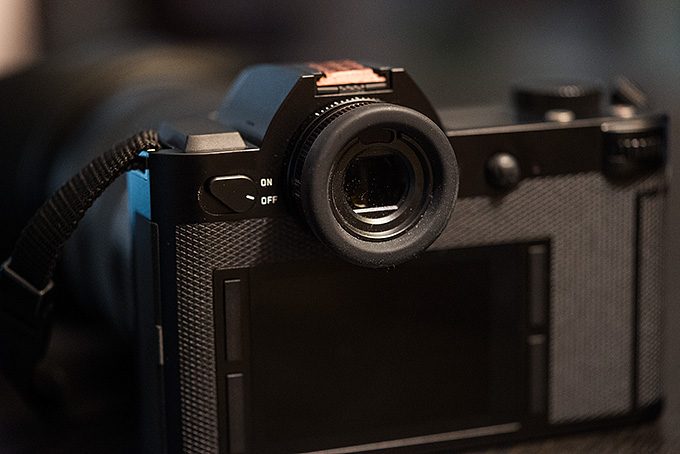 Yes, they are about the same size, same shape, use the same mount and are more similar than different with the EVF but the Leica to me just "feels" better in my hand. The joystick has a more confident click when pushed to expand the manual focus area, the sleek back without buttons makes it feel more comfy in my hands. It seems to just make me smile more. The diopter is brilliant, just twist the dial behind the massive viewfinder. Solid clicks set it into place. Large and easy to rotate to dial in the perfect focus for your eyes.
The first three images below, I believe were take with a 50 Summilux f1.4. The last with a Voigtlander 35 1.2 II
The dilemma is that the Panasonic is better in most areas of IQ and tech AND is less than half the cost of the SL. The SL is $6,000 and the S1 is $2500. That is a tough pill to swallow but now that the S1 is out I feel more and more will get a small taste of what the SL is like. I am keeping my S1 as it's just so so good in so many ways. To me, it really may be the ultimate 35mm format camera. It is larger but after shooting the S1 or SL for a few weeks and then going to something else in mirrorless, well, those something else cameras feel too small, and some of them toy like. The S1 is serious and for those who spend $2000 or more on a mirrorless, this is one serious camera to consider as just like the SL, you can use adapters to shoot M lenses, Canon lenses, Nikon lenses. It's versatile and fun, and can deliver some very artistic results via unique lenses. I also found it renders with M lenses better than something like a Canon EOS-R or Nikon Z (neither I would recommend for shooting M glass).
The SL with the Zenit 85 1.5 40-2 Lens (It's Cheap but Good)
I know most will be looking at the Panasonic native lenses like the 24-105 which I also have here, and it's a good lens (but f4) and it feels like a kit lens. There is the 50 1.4 and 70-200 but they are large. We will soon see glass from Sigma for this mount as well, which many will embrace but if you own an S1 or SL, I urge you to at least try one small M mount lens, even from Voigtlander. Something like the small 35 f/2 Ultron is beautiful on either of these cameras. A jewel for under $1000.
More from the SL…
Image one with the Voigtlander 50 f/3.5. Image 2 with the older original Leica 50 Summicron, image 3 with the Voigtlander 35 1.2II, the 4th image was shot with the Leica 50 APO (which the voigtlander 50 f/3.5 renders like, just with a slower aperture and for only $529. The last image was taken with a beautiful Zeiss 50 f/1.5 Sonnar. 
But going back to the SL… I feel its time is nearing the end for being able to buy it as there will be an SL2 coming, and reports say this year. Unfortunately (for me) if rumors are correct the new SL will be using the 47 MP sensor which is not a bad thing of course, but for me, I prefer 24 megapixels as it delivers the lowest noise levels and will also offer faster AF and possibly better DR (but don't quote me on that). I just love that 24MP sweet spot. As you can see in my Leica Q2 review, that camera also uses the 47MP sensor and it was not very good in low light. In daylight it was beautiful though.
So the SL2 that may be coming this year may have that 47MP sensor! This makes sense as it will be there big bad ass 35mm mirrorless and many feel "more is better" so it should generate some excitement. I am just not sure how they will compete price wise with the Panasonic S1R. That's another story for another day when the SL2 is official. We will see. Actually I should say I do not know how they will compete for the masses, as those who love Leica will understand it's more than what's inside, it's also how its built, designed and the minimalistic approach to the camera body. The reality is that the SL2 will be a hard sell if it is 2X the cost of the S1R.
If someone asked me today what my perfect "desert island" camera would be I think it would be the current SL body but with the new EVF and new 24MP sensor. Add in 5 Axis for smooth video and call it a day. It will never happen but that's because its an oddball idea and not many would buy it (but I would)!
All shot with the SL…the first two with the Zenit 85 1.5 40-2 Helios in Canon mount using a cheap adapter. The third with the Canon 50 1.2 EF, manually focused. The next image with the Voigtlander 35 f2 Ultron, then the 50 1.2 EF again and finally one with a Zenit 16mm f.28 fisheye. 
Yes the "old" Leica SL has been a camera I have come back to time and again. It pulls me back like it has some kind of mystical magic mojo, a hold on me that I can't shake. I used to feel this way about the M line of cameras but after never having one issue with an SL (focusing or otherwise) and experiencing that EVF, well, I was sold. With all of that said, the SL is not the greatest in low light. Most cameras today trounce it there. I mean, it is good by the standards set five years ago, but not by 2019 standards. The Panasonic S1 on the other hand is crazy good in the darkest of situations. The way that camera deals with noise is beautiful. Expose correctly and you can get 51,200 ISO shots at night with acceptable noise levels, if you like the 1600 film look.
#1, 2 and 4 with the Leica 50 Lux, #3 with the 24-90 and the last one with the Leica 50 APO
So this article was just one to write as I sit here on a Friday morning looking at the SL and S1 on my desk. It is lovely how far we have come since I first reviewed the old Panasonic GF1 so many years ago. The SL to me is one of the greats, in my top 2-3 cameras of all time, again, for me, my tastes, and what I shoot and how I shoot. You may hate it, or hate shooting manual lenses but for me it is like therapy to do so. It makes me feel like I am doing the work, and not the camera. A Leica is simple and gets out of the way of the photographer or creator and says "You must master me, and when you do, I will reward you". It's a lifetime camera, or as long as it may last. The S1 on the other hand is new, still unproven for reliability (but mine has been good so far) and it has the DNA of the SL all throughout and gets close to the SL experience, but not quite. I can not put my finger on it but it has to be the Leica Mojo drawing me in. Sleek, sexy, smooth, solid, minimal and beautiful. I am torn as I see the benefit in IQ and PRICE with the S1 but at the same time, to me a camera is more than a sensor so yes, I still adore the SL even with the S1 being here.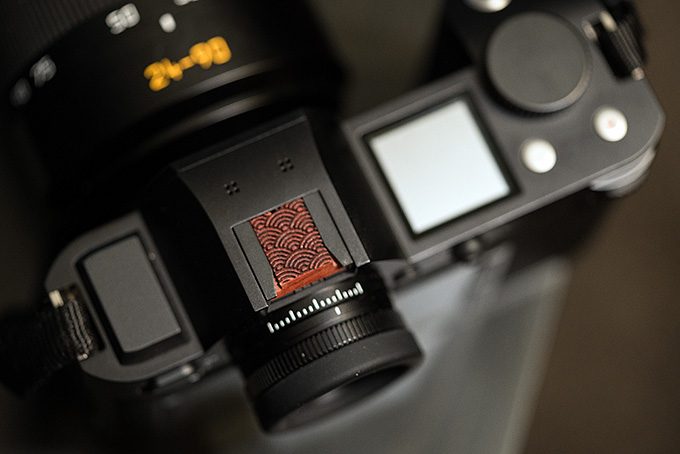 With that said…
If you are looking at full frame options, want something that has a pro solid build and FEELS solid yet nice, want the latest sensor tech and tech features, you must look at the S1. Do not discount it as anything lesser than a Sony or Nikon or Canon. At least give it a try in a shop, or even rent it for a few days. I urge you to also try it with an M lens of some sort, any brand, to see how lovely the experience can be. Grab a Voigtlander 50 1.2 or Canon 50 1.2 EF with adapter and manually focus for a day or two. Set those lenses wide open as well, and your S1 shutter selection to automatic to allow full sun shooting wide open. (This auto chooses electronic shutter when in bright light). You may be surprised! Also shoot RAW & JPEG as the JPEGS may surprise you from the S1 (they are much nicer than the SL JPEGS).
Two with the lovely little 35 f2 Ultron from Voigtlander in low light. 
Anyway, just wanted to share some of my love for the SL and now the S1. Lovely lovely cameras that can stand the test of time. As for the title of this post, "Is the Leica SL Still Relevant in 2019" I say YES, 100%. If you love Leica and have the cash and want a solid simple body that is easy to use and is lovely with adapted lenses, the SL is a camera that will still be as good in 5 years as it is right now, and it is still VERY good. As long as you do not need 5 Axis IS, Eye AF, or fancy gimmicky features the SL will be a treat. For me, the magic lies with using these small, manually focused lenses. This keeps the camera lighter and well balanced as well as one of the best manual focus digital cameras on earth today.
Steve
INFO ON ALL I USE HERE
You can check out the S1 at Amazon HERE or B&H Photo HERE.
I use this adapter for M lenses on the SL and S1
This is the BEST M adapter for the SL (as it reads the 6 bit Leica Lens code)
I use this cheap adapter for Canon EF lenses.
You can check out the Leica SL HERE at B&H Photo. Also at Amazon.