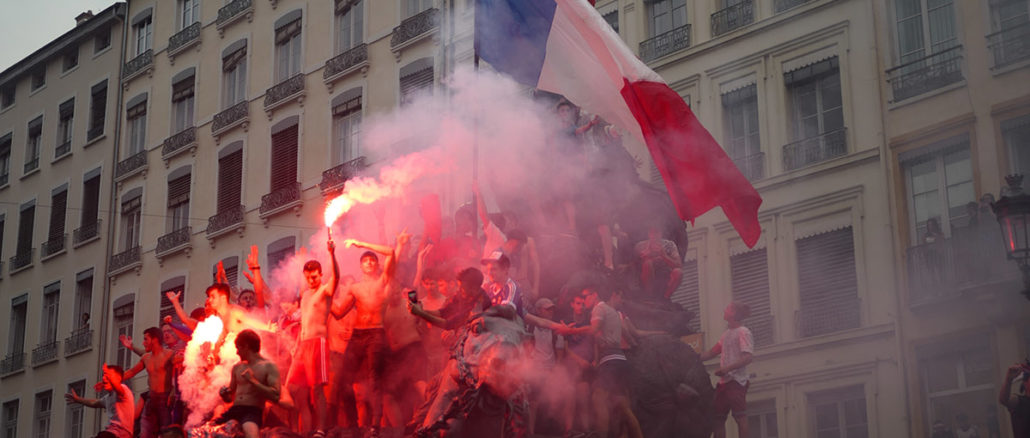 Champion of the World (Leica SL and 35 Summilux)
by Shai Ashkenzi
Hi Steve! Hi everybody!
It was an experience of a lifetime, that I Must share with you.
When my little euro trip was planned, which I came back from a few days ago, I did not really know which teams would qualify for the World Cup finals on the date I will be in Lyon, France.
Sunday 15/7/2018 I wake up to a not typical French morning and what I did not know is what I will experience in a few hours.
That I will be surrounded by tens of hundreds of thousands of people who represent themselves  and their country who become the world soccer champion .
It felt like a volcanic eruption. Like an atomic explosion.
Like skydiving. Like insanity. Like a real revolution. Sometimes even like a war.
A war of joy.
The roar of joy and the outburst of emotion that were in the course of the game, which we all watched horribly in a rain that'd not stopped, were only a small particle of what happened there later in the streets. Infinite joy.
Shouts. dances. hugs. Kissing. hissing.
People soaked in water. Children sitting on moving cars. The streets was madness .. As a street photographer, in most cases me and my camera, we are the ones who invent the story behind the characters and situations. This time the street spoke in one clear language – France the world champion. People lost themselves in some of them even took advantage of the rush to destruction and calamity. The police, which looked like they came out from A war movie, gave fight back and scattered  the crowd with gas to disperse excessive rioting. 
Terror of love. People's love for their country. To their flag. Their anthem. To their language.
How much power all these people had together its crazy.
I could not stop photographing all the unforgettable moments I had seen. Happy and grateful for the privilege of being present at such a moment of so many happy people around and of course with my baby: A Leica Sl and the 35mm Summilux
p.s All the photos are jepg straight from the camera.
Thank you for reading and hope you enjoyed the pictures.
Shai ashkenazi
More images…