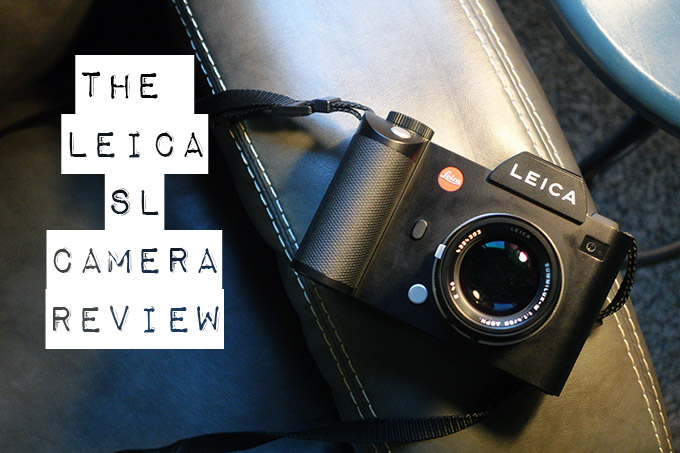 The Leica SL (type 601) Camera Review. My Camera of the Year 2015!
By Steve Huff
(NOTE: You must click on the images in this review to see them how they were meant to be seen. If not they will appear soft and dull)
So here I am, another year older and another year of some amazing camera's that have come through the Huff Household. I can not believe I am now 46 years old! Seems like yesterday when I started this website but I was 38 going on 39. Time flies when you really enjoy life, love what you do, and live as happy as you possibly can. I believe in loving every moment of life, avoiding negativity and being a nice person to all. Usually when I am about to write a new Leica review I get a bit tense as many HATE the Leica brand simply due to the cost of their cameras and this means that just by me being honest in this review, there will be Leica hate comments coming in.
Leica is a brand that is understood by some, and misunderstood by many. Whatever the dialogue here one can not take away the fact that Leica has created, for me at least, the best digital camera I have ever used, owned or tested. THAT is a HUGE claim, I know…and as much as I love and adore and use my Sony A7RII, the SL beats it out for what it offers, and yes, the quality of the images and the camera itself.
Also, since the Leica SL comes in at $7500, this review will be a 7500 word review with over 75 images 😉 Not quite the over 10,000 words of my Leica M 240 review from over 2 years ago but close enough!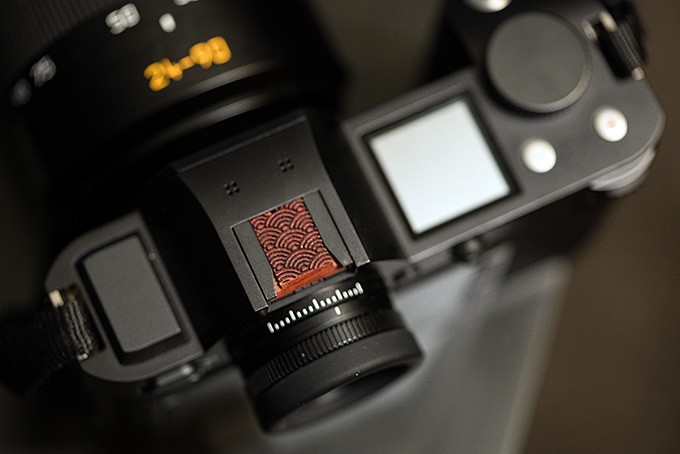 It was a hard choice as to which camera would make my "Camera of the Year 2015" as the amazing Sony A7RII had it in the bag a few weeks ago. Then this SL hit me and surprised me with an amazing overall user experience, which is VERY important when using a camera. It's the main reason I do not give the Sigma DP series much love here as the user experience is awful with those cameras even though the IQ is incredibly good. I prefer a camera that looks great, is built to a high standard, is easy to use, reliable, fast and has amazing image quality. While the Sony A7RII has all of this, the Leica has a little more, and even though its more than 2X the cost of the Sony, you can really tell this when shooting with it so it's not just an inflated price for a red dot sticker. If someone tells you it is they either have never touched the SL or are lying or had no idea how to use it (as it will take a few days to learn the controls).
The build alone will tell you this is a serious camera.
One of my 1st test shots with the Leica SL and 24-90 Zoom. My beautiful Debby 😉 
CLICK IT TO SEE IT CORRECTLY!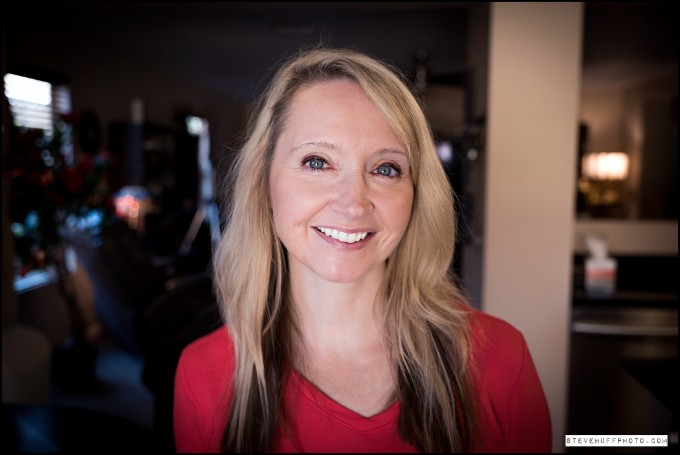 But the SL is TOO expensive you say?
Yes, Leica is expensive… but so what, they always have been, nothing new here so everyone reading this knows the Leica pricing structure, so it should come as no surprise. Rolex makes an expensive watch. Porsche and Rolls Royce make expensive cars, and those who go to buy them know this. Some poeple live in million dollar homes while others live in modest $79,000 homes (what my home cost in 2010). That is the beauty of life..we have choices and can live our life the way that makes us the most happy, depending on our life situation and budget. If someone has loads of cash then Leica is not expensive to them. If someone has little cash, Leica seems ridiculous in their pricing. Either way, there is no denying they make beautiful cameras and lenses and with the SL I feel they created a whole new class of Mirrorless Camera, one of the best, if not THE best mirrorless body on the market, period (for mirrorless). Sure, only one native lens so far but more will come, and using M glass has never been more enjoyable. This camera is much more than just for the rich..see, I am not rich but I am happy and feel lucky and blessed to own one.
My 1st look video I did when the Leica SL 1st arrived. My excitement is still here after much use.
So enjoy this real world review of the new Leica SL and try to keep negativity and hate away as we are not learning anything new here…Leica is an expensive brand, but as with many things that cost more than the competition, sometimes you actually do get what you pay for. Sometimes. 
My "Movember" Selfie with the SL and 24-90 at 24mm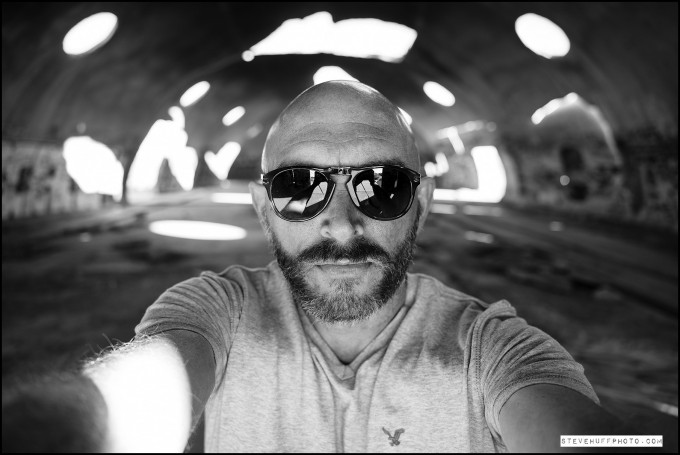 –
The crisp files and rich color make the SL files POP. Click this and marvel at the crispness of it…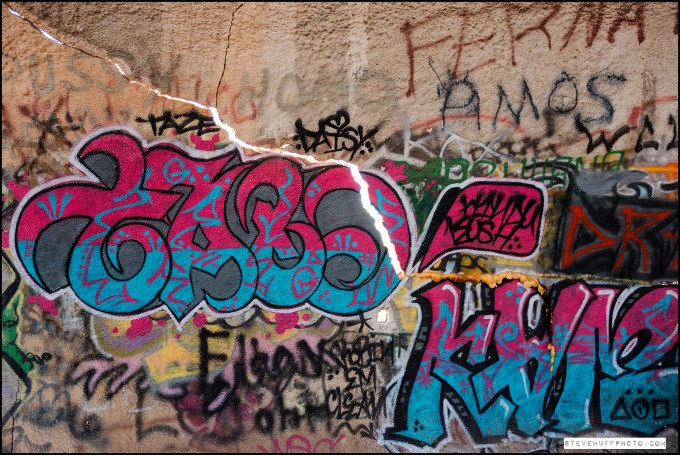 In the case of the SL, this is true as you do get what you pay for indeed. The SL is not like I originally thought…as in, it is NOT a Sony A7 copycat. Instead, it is like a whole new class of camera that for me, even outshines any DSLR or mirrorless camera in construction, feel, EVF, and when shooting…the SL gives you an amazing feeling..it's one of the very few cameras I have "bonded" with in life. Using M lenses on the SL is a dream as the EVF is mind blowing good and the best EVF made to date, from any manufacturer…and yes, you can quote me on that one. Nothing like it exists in 2015 but I am sure the SL will force others to create better EVF tech in their bodies. The EVF is not hype or a myth, it really is as good as everyone is saying it is. Another class, league and when I go back to my other cameras I immediately notice the massive drop in EVF quality. That's how much Leica has upped the EVF game with the SL.
The Zeiss 50 Sonnar C ZM on the SL. Gorgeous.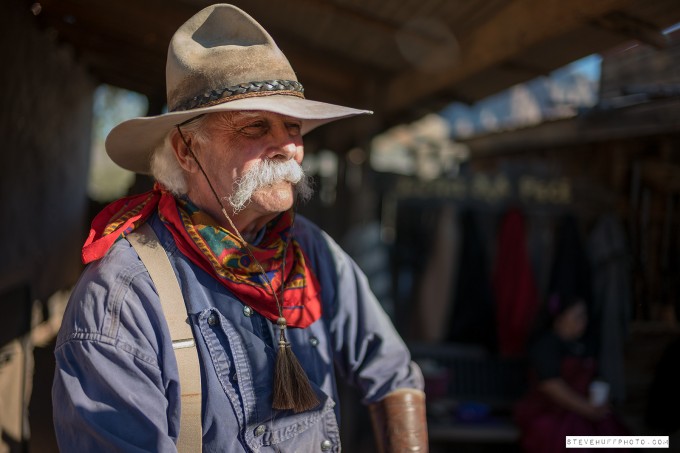 Strange that Leica was the one to build a better EVF as they rarely innovate. This time they did in more ways than one! Good for them.
Low light with only ambient bar lighting here yet this OOC JPEG looks great (click it) and color is rich and deep. The AWB did great here considering the challenging conditions. Yes, all of that yellow was there but this is an OOC jpeg with boosted colors so the yellow and red jump out.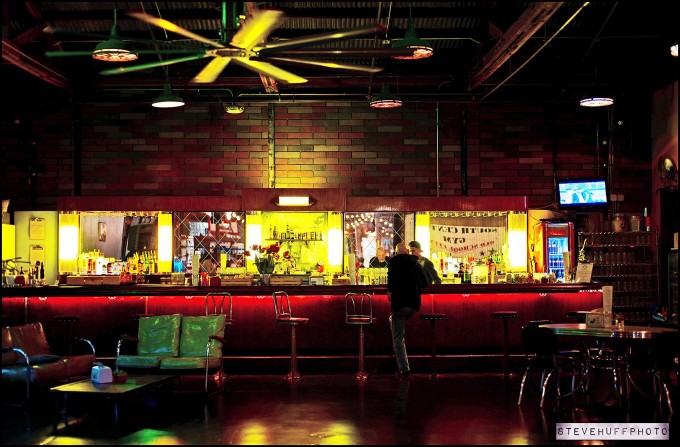 When the SL was announced and I saw the A7 like body style and the price  tag of $7500 I assumed Leica partnered with Panasonic to create an A7 copycat and were trying to charge a premium for it. When I received one for loan to review I quickly ate those words as the SL is on another planet for the way it was designed and how it works. This true made in Germany Leica feels like a precision camera..a tool that inspires confidence and one that makes you feel like you WANT to get the shots when using it. Many cameras fall short of this but Leica has a history of being amazing with it due to their cameras simplicity and basic nature. BTW, for those spreading false rumors out there..this is not a panasonic, this is a true Leica.
The SL is in reality, more like a Mini S Type camera. You know, the insane crazy expensive camera with a medium format sensor that went for $22,000 not too long ago? Shrink an S camera, make it sleeker with the same level of build (even higher IMO with the SL) and you have the 35mm full frame SL with the 24 MP sensor from the Q (tweaked for the SL), which is an outstanding sensor much improved over what is in the M 240. The color and detail is so so good here, best I have seen from digital Leica. BTW, the Q sensor here has been "tweaked" for the SL.
So Red the Rose, Leica SL and Leica 50 APO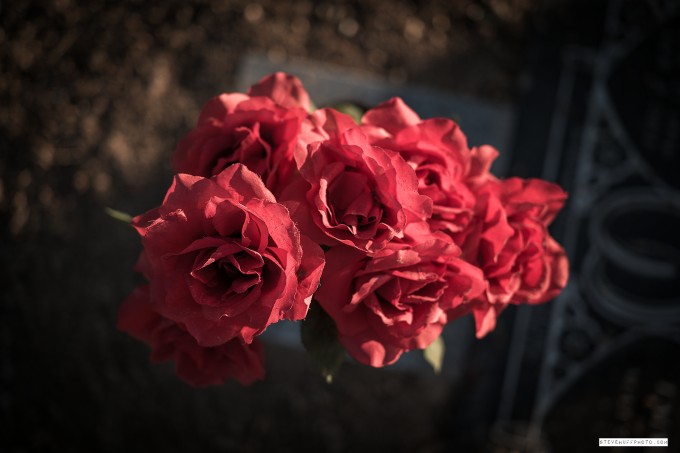 –
Blue Pop – Leica SL and 50 APO
But do know that this is in no way a small pocketable camera. It is larger than the A7 series, the M and while thinner and sleeker than any DSLR, it is still large when using the 24-90 zoom lens. Thrown on an M lens and it is compact, and feels perfect. In no way does it resemble a DSLR with an M lens as it is thin and tall where DSLR's are short and squat and feel like a hunk of plastic usually. But use the 24-90 and it will get large if you are used to small cameras. With the zoom, it's DSLR like in size and weight.
1st image below with the 50 Summilux at 1.4, 2nd image with the 50 lux at f/2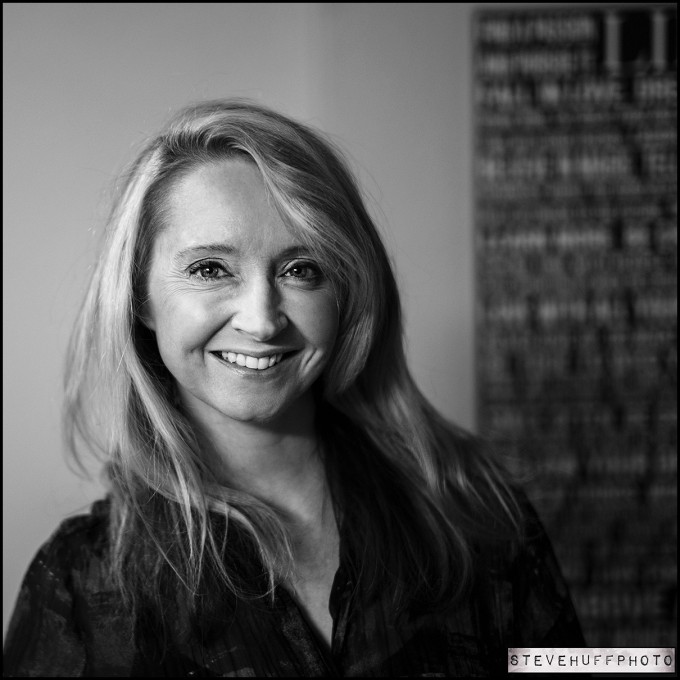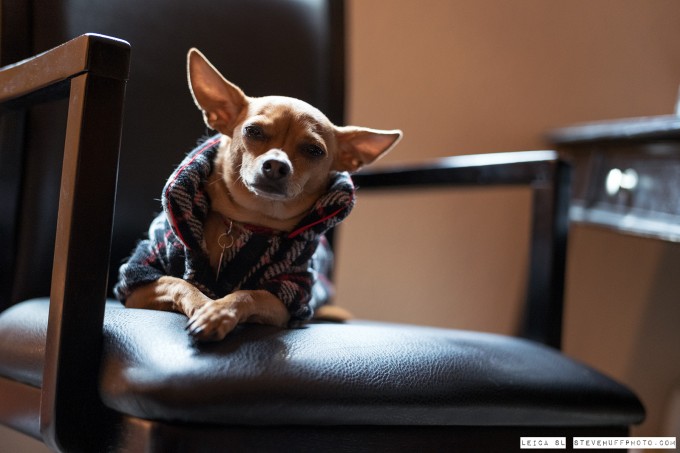 Leica's have Character
Leica's have a way of giving you back beautiful and at times moody photos. That "Leica Look" as many call it…well, I call it "life photos". It usually is a by product of the lenses as Leica makes some serious lenses with some serious IQ and pop/character. The new 24-90 f/2.8-f/4 zoom, while huge and massive, is the best zoom lens I have ever used from any manufacturer, without question, period. Now of course I have not used every zoom lens ever made, but have used quite a few. The 24-90 renders like a beautiful Leica prime and has the most amazing colors and details I have seen from any zoom at any price. It's the only Zoom I have ever used that makes me WANT to use it and want own it!
WOWZERS! THIS 24-90 Zoom is INCREDIBLE. The 1st zoom ever that makes me want to use it (and own it)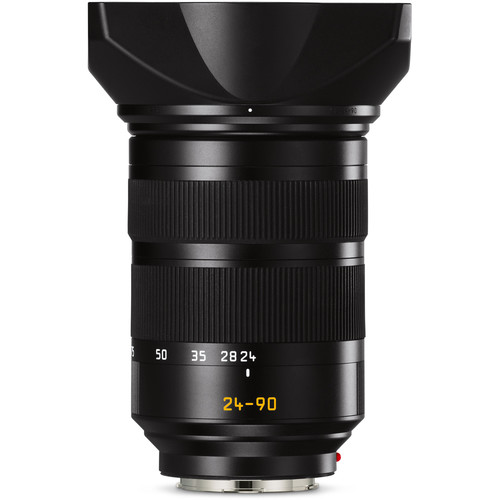 Is it expensive? YES, crazy expensive but if you have the cash, and want the best standard zoom around, the 24-90 f/2.8-f/4 will not disappoint. I call it like I see it and while I have never liked Zoom's..I love this one. I did not originally order it but was able to buy this one that was sent to me. It is that good..yep… Steve Huff bought a Zoom Lens, and a crazy expensive one at that (that required me selling other things to afford it). That says A LOT as I usually avoid zooms like the plague but this new Leica has swayed me with its beauty, solid build, semi light weight and incredible performance across its range plus you get an extra 20mm compared to a Nikon or Canon or Zeiss 24-70 😉
Both images below with the fantastic Leica 24-90 Zoom. Click them for better view.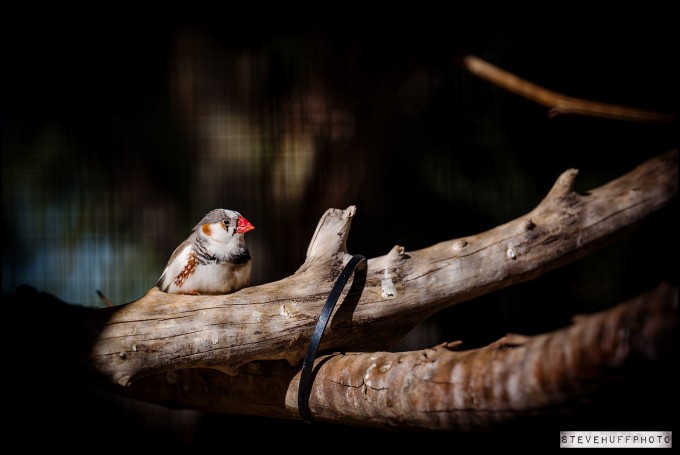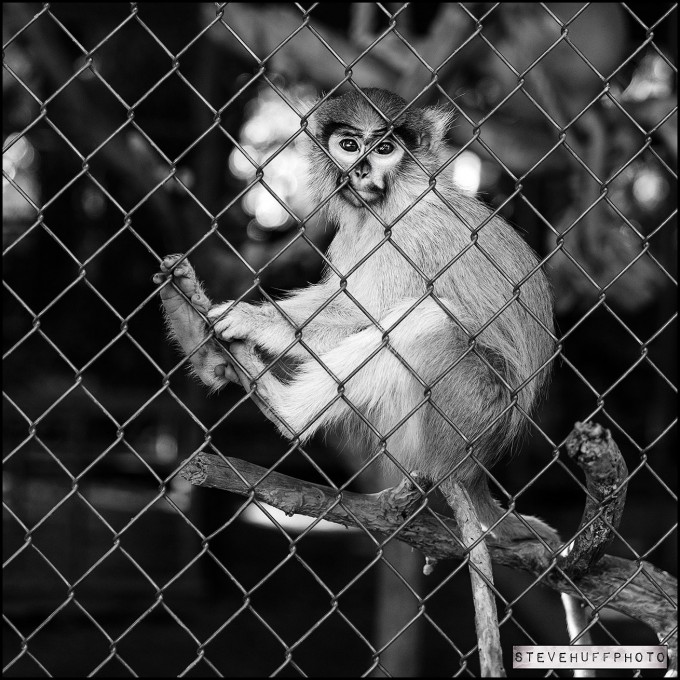 You do not have to like the SL, but you should respect it.
I see many bashing the SL camera on forums without seeing one, using one or even testing one. Same old thing that the Leica haters (or any camera brand hater who defends their brand) do every time a new major release is out. Hell, I was not being so nice to the SL the day it was announced but I had the same impression many got after seeing images and specs. After it arrived to me, I fell in love with the SL and admit I was wrong in my initial thoughts, in every way and I am happy to admit I was wrong.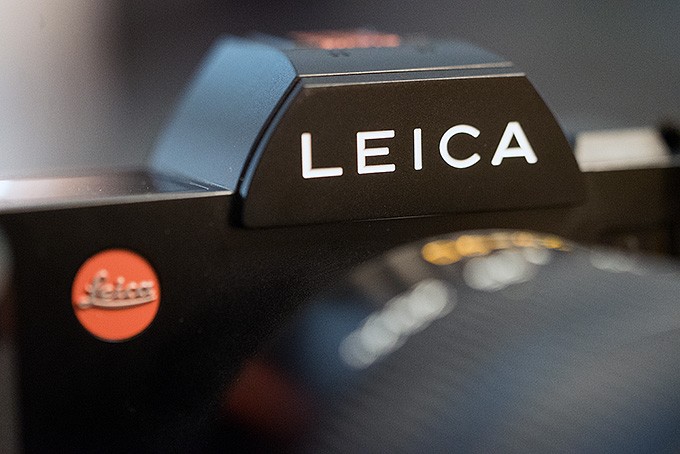 The fact is that after using the SL I would choose it over the M 240 these days due to the great feel and build, the sensor, the EVF and the joy of using M glass on the camera (Until the next M of course). In fact, I ordered my own SL and 24-90, which is so out of my character but once I shot this camera and lens, I knew I had to have it. I was spoiled. I will use it from time to time but am most excited about shooting M glass with the SL. The 50 Lux is gorgeous here and no, the lens does not look to small for the camera as the camera is not that much larger than an M 240! Really!
Two more lenses planned for 2016. The 50 1.4 Summilux and the 90-280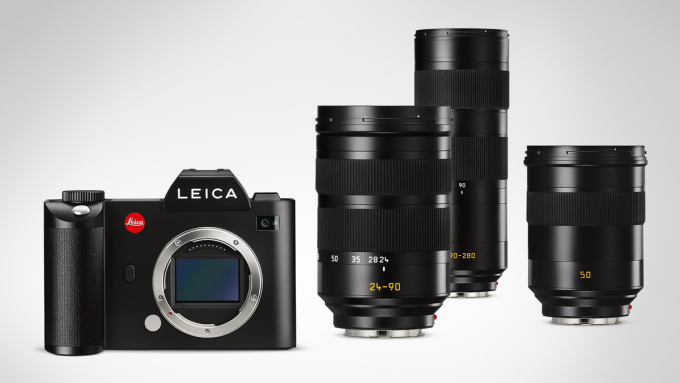 But yes, I prefer this SL  to the M 240. How crazy is THAT? I am a hardcore M lover so for a camera to sway me from the M means it has to be special and the SL is. It's also comforting to know there is no rangefinder mechanism to drift out of alignment every few months to a year, so using M glass means you will never have to wonder if your images will be in sharp focus.
50 Lux ASPH in action on the SL (click the images for much nicer looking images)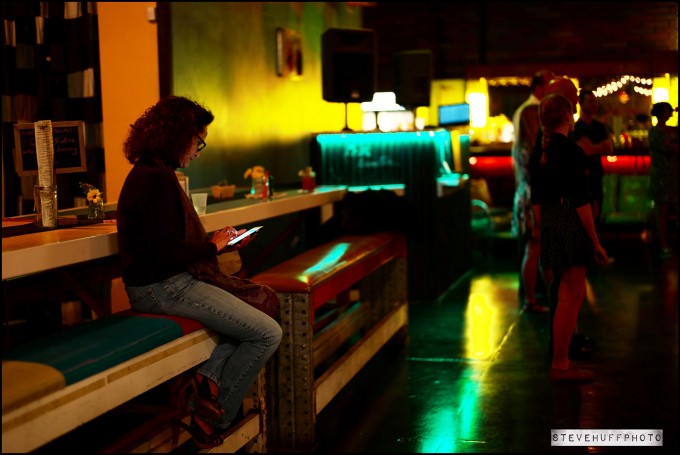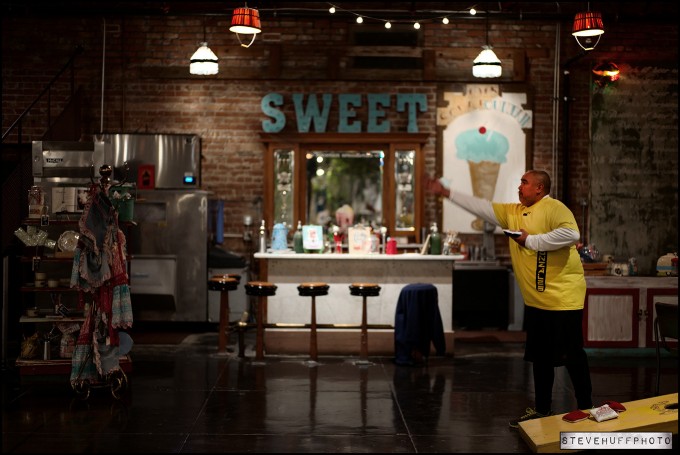 So let's get to it… what is this SL? Who is it for?
The Leica SL, according to Leica, takes aim at Canon and Nikon PRO users. Yes, an impossible task, and even I will say that they will never get market share from Nikon or Canon. Not enough Native lenses (only one so far) and well, it's not CANON or NIKON. Even so, the SL will have a place for many enthusiasts and pros anyway, and Leica never intends to sell Canon or Nikon numbers. The bottom line is, many will buy an SL from Pros to Enthusiasts to Leica lovers. It's not just for pro shooters, it is for any passionate photographer who enjoys the craft, respects the craft and wants a VERY solid, amazing feeling and performing camera. I see Wedding Pros using the SL and feel that is where it will spread around as it is the perfect wedding or portrait camera.
Leica has the Q for hobbyists and enthusiasts (see my Review here), they have the M for rangefinder lovers (My huge review HERE) and they have the T (review here),  and the X (review here) or even the D-Lux and others for those who want smaller more compact Leica's. The SL is for the Pro or the one who wants the best made body in existence for mirrorless, best EVF with a killer sensor that delivers amazing color and richness to the files. It supposedly offers fantastic video (even 4K but I do not test the video as I am not a video guy) as well and with the ability to use M lenses, R lenses, T lenses or even S lenses in addition to the new SL lenses…
…well, we now have the ULTIMATE Leica camera for the true Leica aficionado. The SL does it all "LEICA", and it does it with ease and a very mature "flow".
In all honesty, it is responsible for lifting me out of a "funk" I was in with my shooting as it is very inspiring and it just makes you want to go out and shoot. It is a very inspiring tool.
TOP: Leica 50 Summilux ASPH. Bottom, Leica 24-90 at 90. Both fantastic lenses on the SL.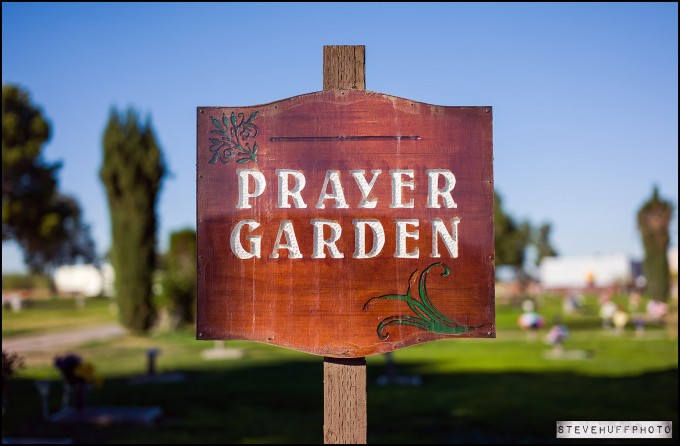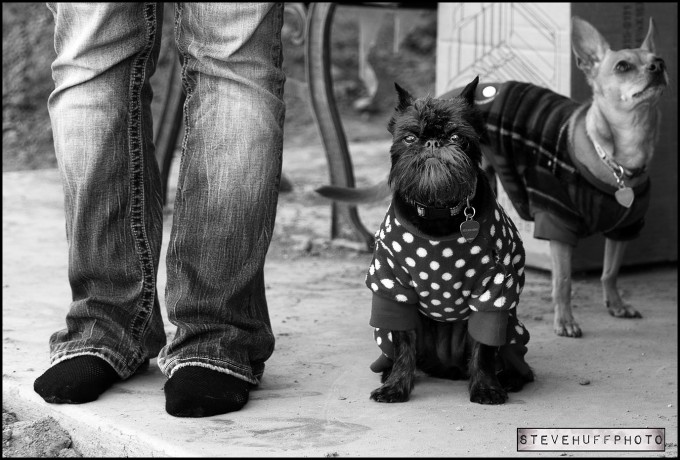 Glitch Free SL
This time around the new out of the box Leica is not glitchy nor has my SL frozen or gotten stuck. I have not had to remove the battery for a reset … no issues at all, and the camera as a whole has been stellar in every way. In the old days, new major Leica releases would be buggy or need fixes right out of the gate (M8, M9, etc). This time, I think they nailed it. The IQ is so so nice and for me, slightly edges out my previous reference, the A7RII for depth and color. But tastes vary and this could go either way depending on your preferences. The Sony A7RII has BEAUTIFUL Image Quality. The SL has just as beautiful IQ but it is slightly different as it will offer a different color signature and character.
Want to see these images how they were meant to be seen? CLICK THEM 🙂 All 50 lux here…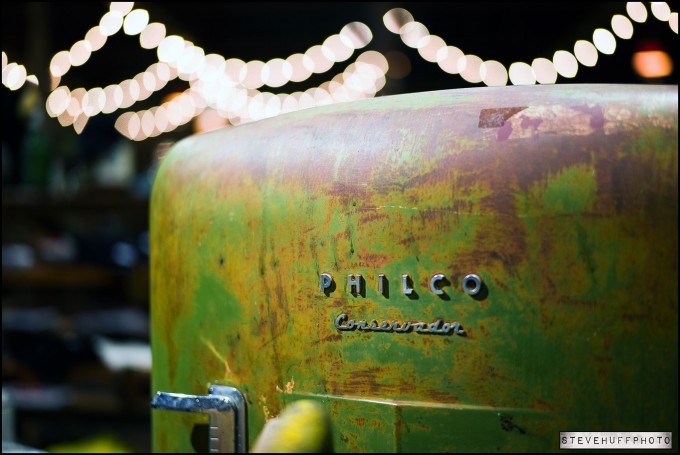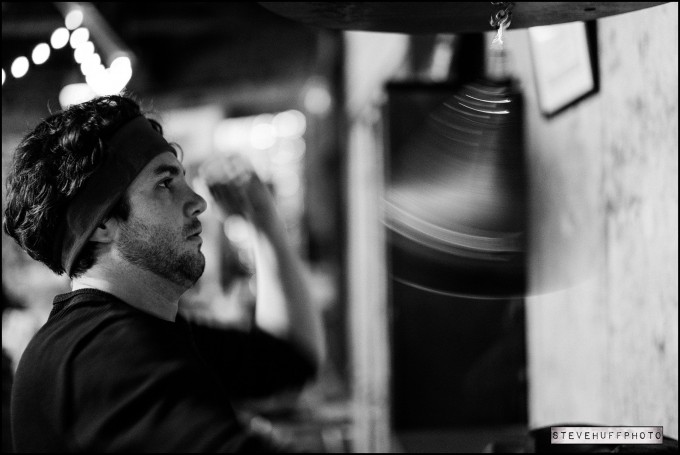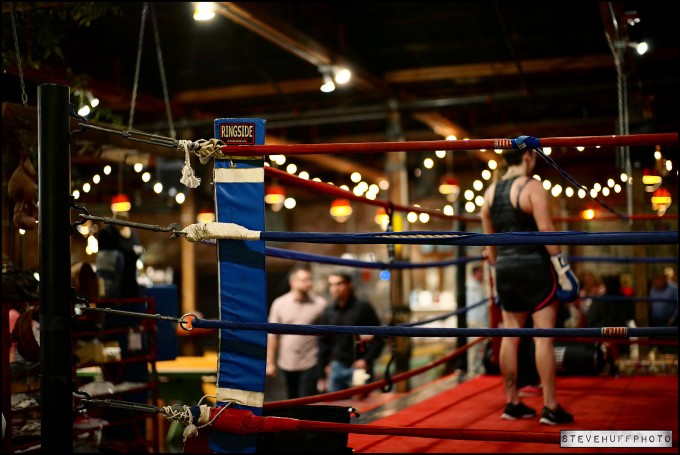 I say "edges out" because it is slight. For me, I prefer the Leica color character and the biting detail at the focus point. I like the way M lenses work on the SL as using that HUGE bright and crystal clear EVF makes manually focusing and framing a breeze (I can not stress this point enough, the EVF is fantastic). As far as technical IQ, the Sony edges out the SL with more resolution due to its 42MP sensor vs the 24 of the SL. The Sony also has tons more lenses that can be used on it, so paying a little more than double for the SL for someone trying to decide between Sony and Leica will be a tough choice, as the Sony A7RII is a lot of camera for the money and for many, the best choice because of this.
The Leica SL is the appropriate camera for the money as in it is not overpriced for what you are getting. In other words, if you have the extra cash you will not regret the Leica IF YOU HAVE M lenses to use for it as there is only one native lens for it at launch. But a fine lens it is, one of Leica best.
Next shot also with the Leica 50 Summilux ASPH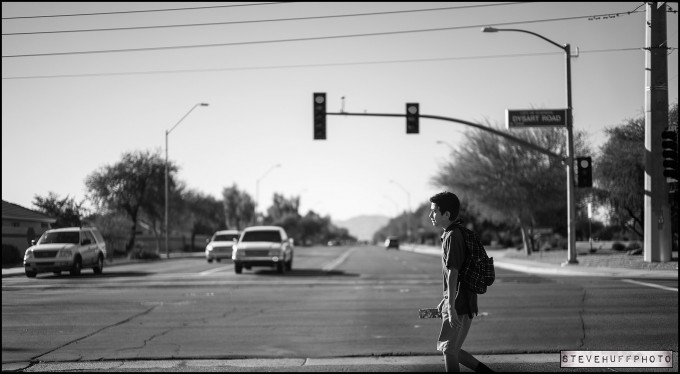 My 1st use with an M lens
When I unboxed the SL, held it and shot with it… and after using M mount lenses with it I knew I had to buy it for myself. It's a special thing and Leica may just be starting to "get it" and while many enthusiasts see this cameras as an overpriced body that has less features and specs than competitors at half the price, Leica knows they have a quality camera here and one that offers the most "pride of ownership" I have seen in a camera, ever. So I think the SL will take off as much as it can and IMO, it should sell better than even the M 240 because it offers so much more while still retaining that Leica feel and experience.
The Leica 50 APO on the SL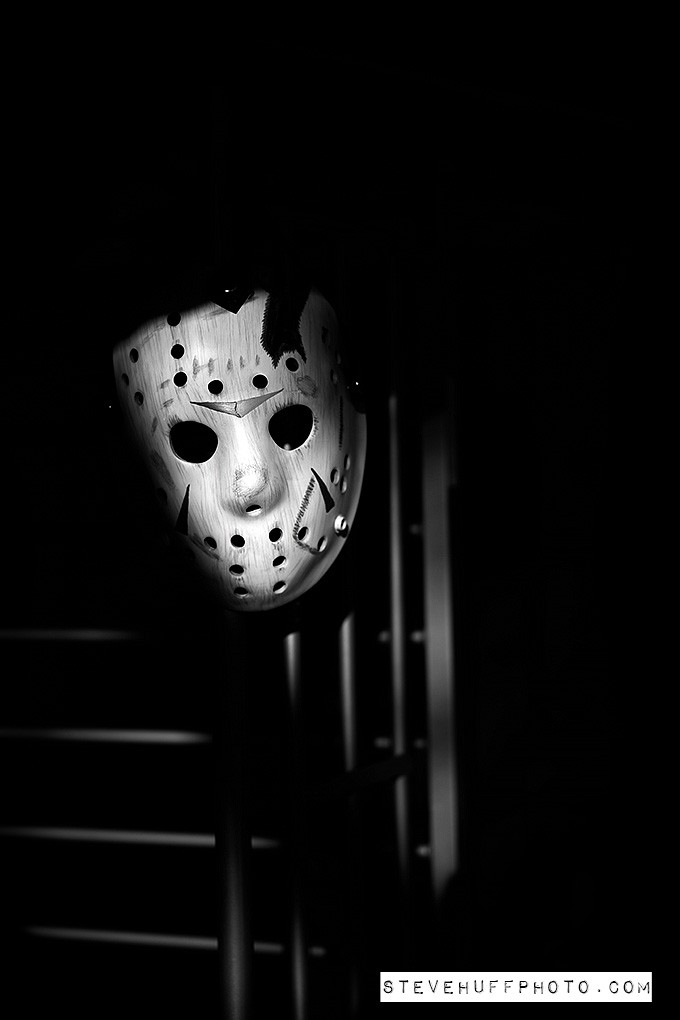 Yes, you get WAY more than the M for your money in build, specs, IQ, features and versatility.
I take this out every day with a 50 Lux and its light and not large on me. Those who have seen it, they all say the same thing "That is much smaller than I thought" as many have the impression it's giant sized. Well, it's smaller than a Nikon D810, D4 or Canon 5DIII or 1d series. Its much thinner and feels like a solid block of metal while not feeling like it weighs like a solid block of metal. It makes the other "pro" bodies feel not so pro anymore, and I am 100% serious and honest when I say this. It's not that much larger than an A7RII, though it is bigger without question. Use it with M lenses and its never heavy or a burden. Throw the 24-90 on and it can get to be heavy after a little while.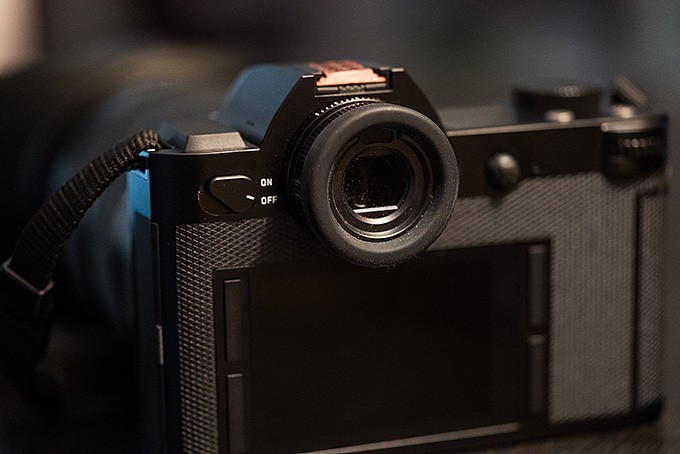 While Leica may or may not sell a bunch of these, they did in fact create a camera that anyone would be proud to own and shoot, and once a few start giving it a go, I think word will spread about how special the SL really is in all areas.
1st shot with the 24-90 (added a VSCO filter to this one, so grain is there from the filter) – 2nd shot to test sharpness of the 50 Summilux M at 1.4 while indoors. Third image with the 24-90.
(must click them)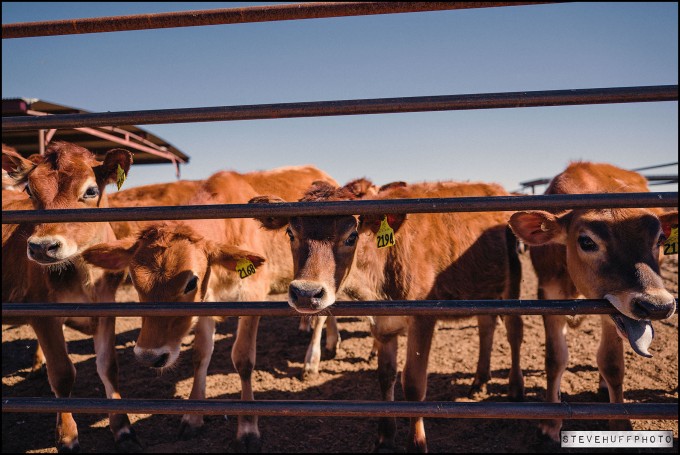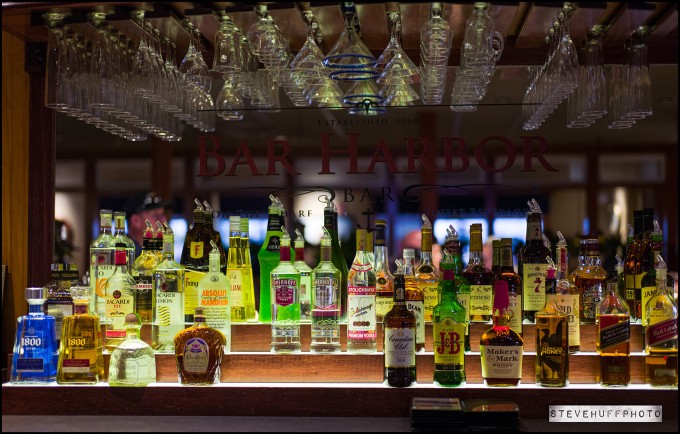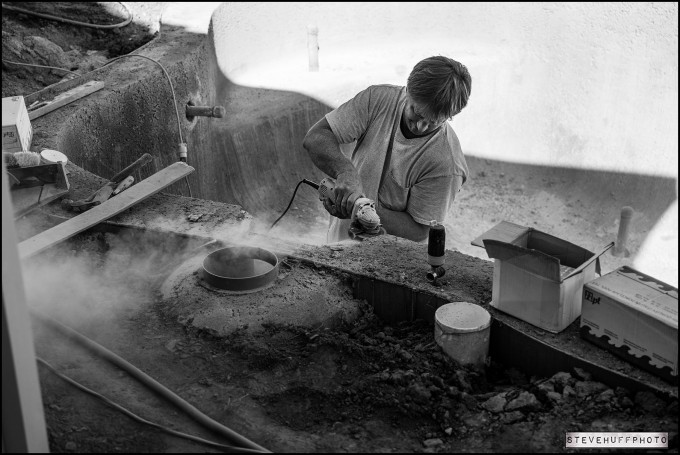 So How does it Perform? Let's Get to the Tests…
Shoot RAW! Details..
The SL performs to a level (or above) that is right at the top of the 35mm full frame heap when it comes to Image Qualiy. RAW is best of course as I find the SL to put out VERY contrasty JPEG's even when the contrast is turned down. So JPEGS are not the best and I recommend shooting RAW 100%. The RAW files are gorgeous and detailed and have a nice natural rendering and color to them. See some images below with 100% crops..plenty of detail to be had here…but a camera is so much more than the detail it can pump out as IQ is only one of many things I look at when I am evaluating a camera…
Click the images for larger view and true 100% crop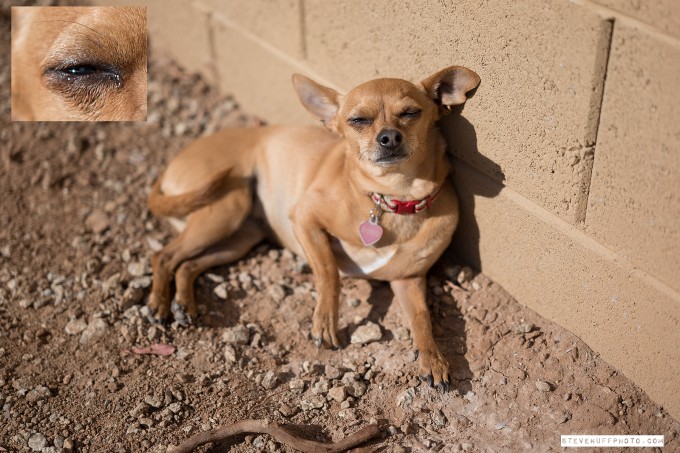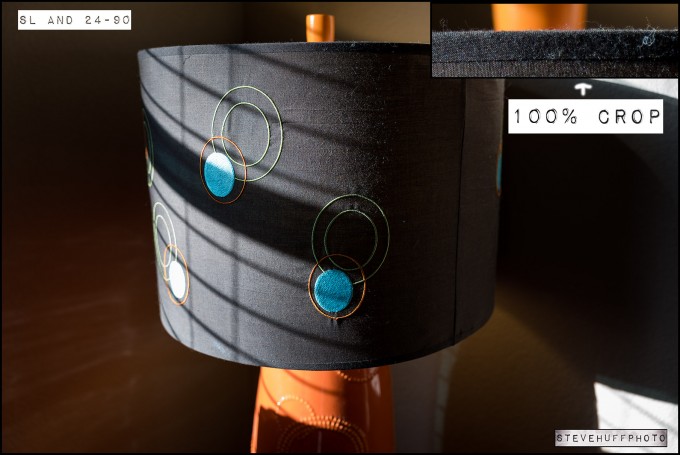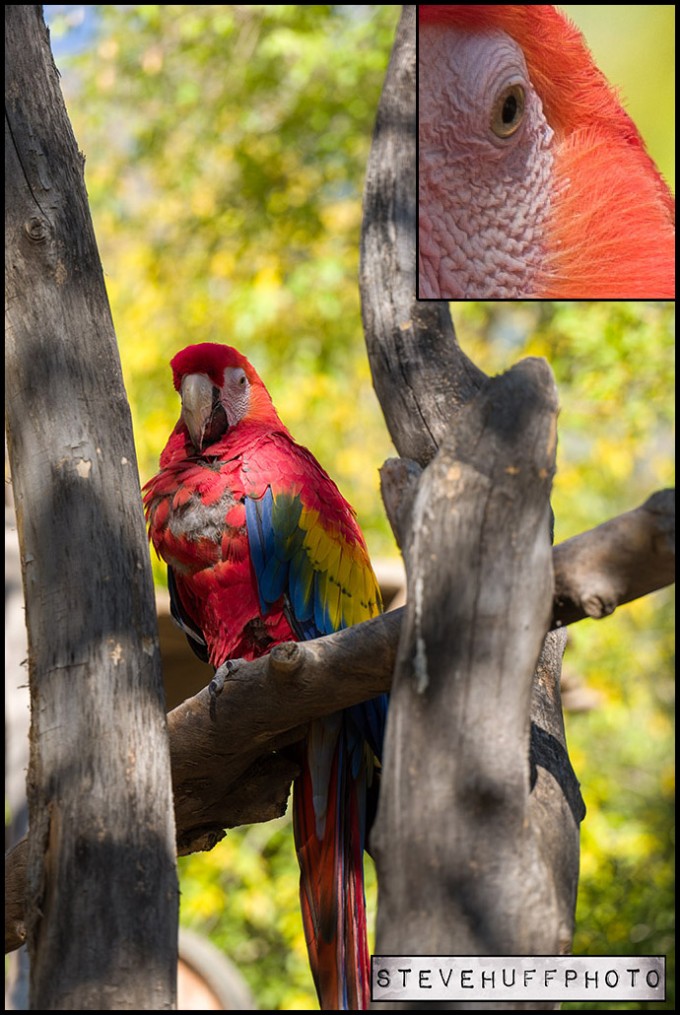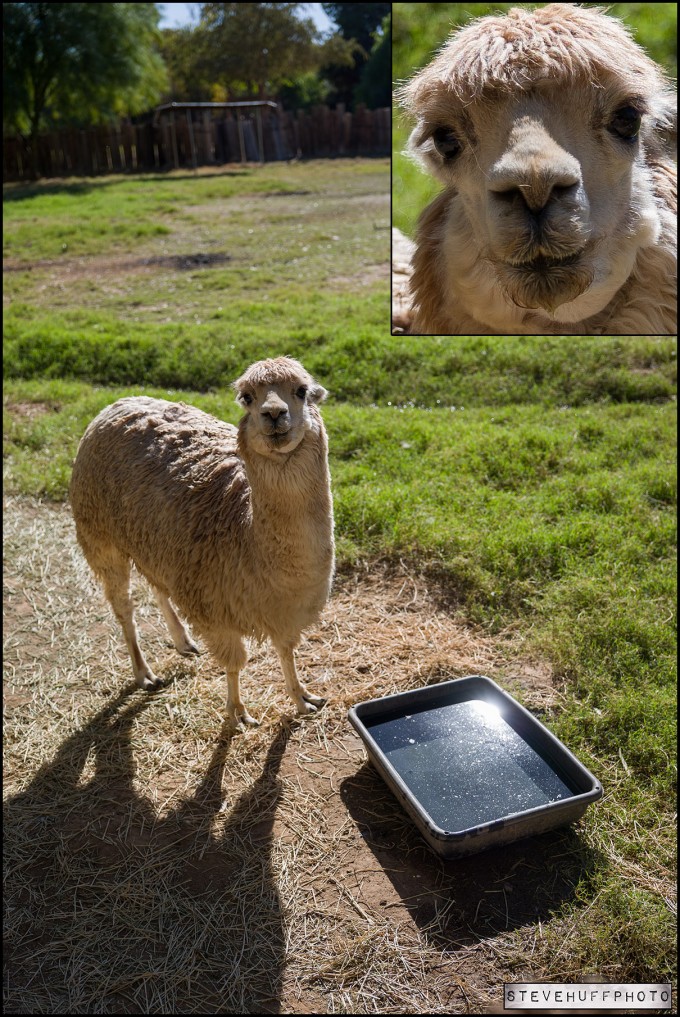 –
Start Up & That Glorious 4.4MP EVF
When you start up the SL you are ready to shoot, and the 1st time you power it up you will be treated to a nice fancy start up sequence on the LCD. Lift it to your eye and take a look through the 4.4 MP EVF and bask in the hugeness of it… the clarity. It's like looking through a window. A very clean crystal clear one. Movement is smooth and never ever jagged or rough BUT if you get into really low light it will get a little choppy as with ALL EVF's made. In daylight it is quite incredible to frame with. In all of my camera review career (7-8 years) I have never experienced a nicer more informational and useful viewfinder. You SEE much better than with an OVF because you have the brightness, clarity and detail of an OVF but you are seeing exactly what you will get when you press that shutter, with a HUGE HUGE view. This embarrasses many EVF's that are in other cameras, even the A7RII or RX1RII. The diopter control is in the form of a dial around the viewfinder and it is solid and great feeling. Easy to adjust as it is large and natural to adjust.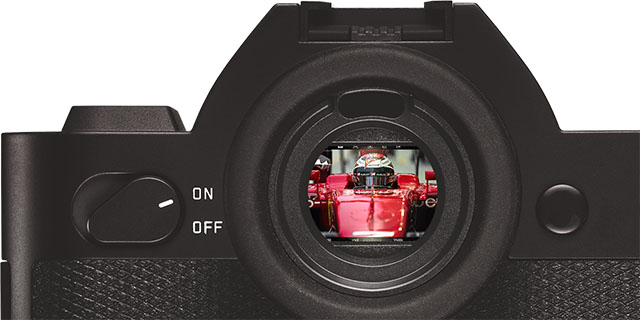 Throw on the 24-90 Zoom and you will be treated to quick snappy AF (no lag or hunting that I have noticed unless you are in pretty low light) and gorgeous IQ. Throw on an M lens (Via an adapter, I use the Leica branded T to M) and you will be treated to a really nice manual focus experience. With peaking and the large view it is easy to manually focus (make sure to have peaking on by clicking the lower right button until you see it active). I do not even use the LCD magnification. No need.
Manual Focusing M Lenses
But speaking of magnification for using manual focus lenses, there is one flaw I found with the SL (UPDATE: THIS WAS FIXED IN FIRMWARE VERSION 1.2 RELEASED DECEMBER 2015)!!. There is only ONE WAY To magnify the EVF or LCD when manually focusing, and that is to press the lower left button on the back, which is in a bad spot as no fingers are near it when looking through the EVF!
Zeiss 50 Sonnar ZM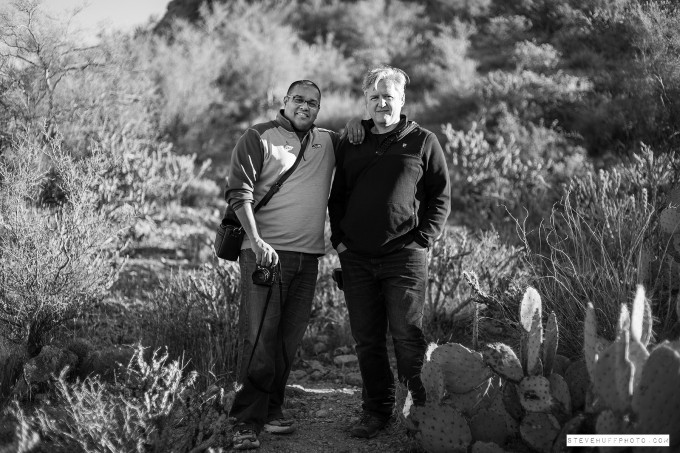 Leica's v1.2 FW update allows the SL to now go in to Manual Focus magnify by pushing in on the back joystick which is right where your thumb lays. PERFECT!!! My ONE flaw was fixed within 2 weeks, way to go Leica! 
This button is not changeable or assignable and it should be as I need a button near a finger so I can activate the magnify if I so desire. Where it is placed now makes it very hard to use, so this needs a firmware fix so you can assign it anywhere. It really does as whoever decided to put the focus magnify there..well…bad move. It needs to be programmable and at the time of this review, it is not.
With that said, manually focusing M lenses is a breeze. With the huge EVF, focus peaking or magnification I did not miss any shots due to missing focus. In fact, I was able to focus M lenses without any MF aids at all just due to the large clear EVF.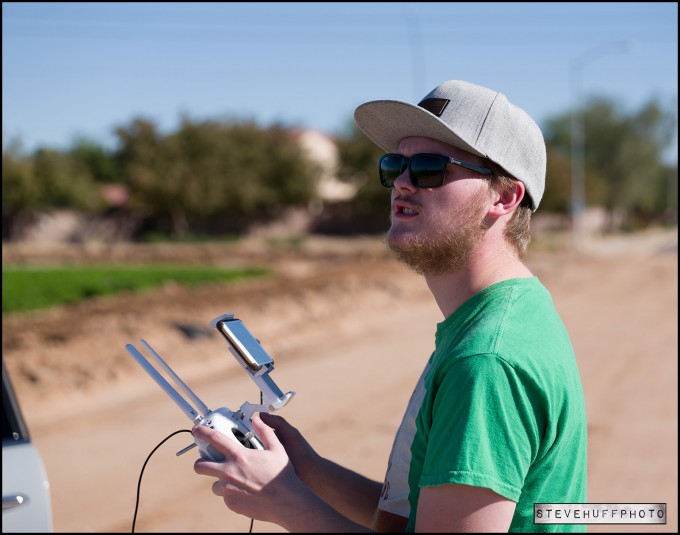 Touch Screen!
Keep shooting and you will soon discover that the SL has a touch screen which can be used for focusing or image preview. The SL has features such as interval shooting (time lapse) and 4K video (as well as 1080P HD) that looks gorgeous. Even the built in mics sound big, rich and full but of course we can add external mics to the SL for those who want pro audio. To date, best internal mics go to SONY, then the SL but whoever is shooting serious video..again, will use a mic anyway.
Look at how clean and nice the back looks? Not 10-15 buttons, loads of small white text and a mish mosh of controls and wheels. Nope, the SL is simplicity at its finest and after an hour or so os use it becomes second nature. Amazing how effective and simple the Leica setup is. All cameras should be like this.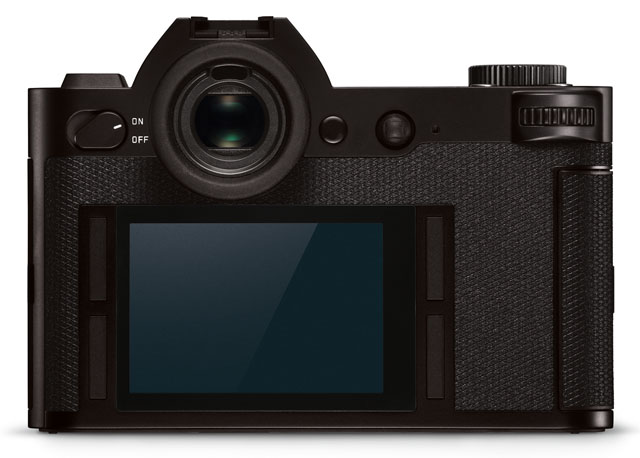 VIDEO! DOUBLE BUTTON!
BTW, I LOVE the way the video button has been implemented, and feel all manufacturers of cameras should do this. To start shooting video one must press a button to the left of the video start button to activate video mode. If you do not do this, the record button will not record! THIS IS GENIUS as it keeps that button from bring pressed by accident, which happens to many… OFTEN. So another innovation though a simple one from Leica. Brilliant. Double button video 😉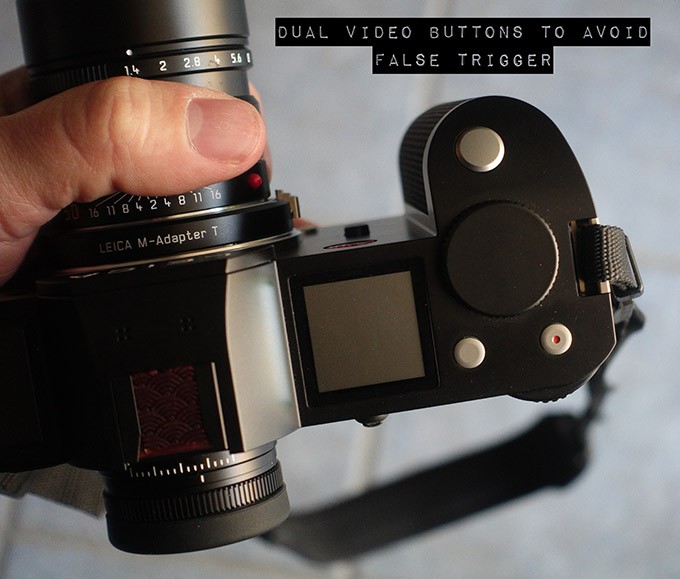 HIGH ISO on a Leica? Yep..
The new SL has an ISO capability of up to ISO 50,000 and it can be usable at 50k if you do not get banding, which I have gotten in shots from ISO 25K to 50k but not EVERY time. The ISO capability of the SL is quite shocking for a Leica. Gone are the days of ISO 640 max on the M8 and S2 and 1250 on the M9 or even 3200 on the M 240. This guy is giving me beautiful shots even in low light at 12,500. Later on I will do a comparison to the Sony A7RII for high ISO but for now, a couple of higher ISO shots using the SL.
1st shot of my Dog Baby on the bed at night. ISO 12,500, no noise reduction (I never use it and the SL does not use it) – 24-90
–
Just some clouds at night at ISO 25,000 ISO – 24-90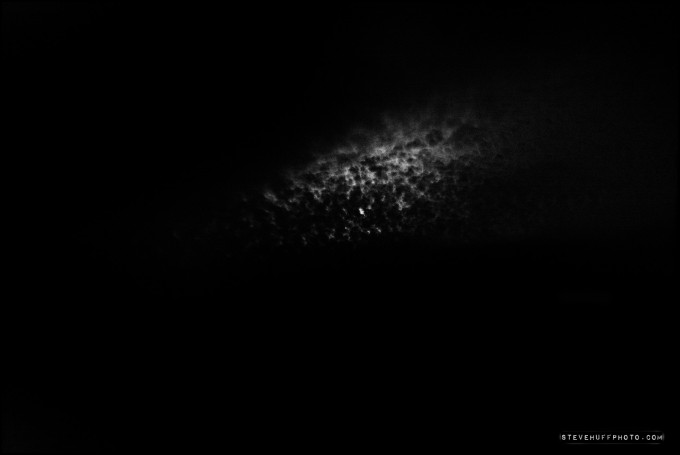 –
ISO 4000 – 24-90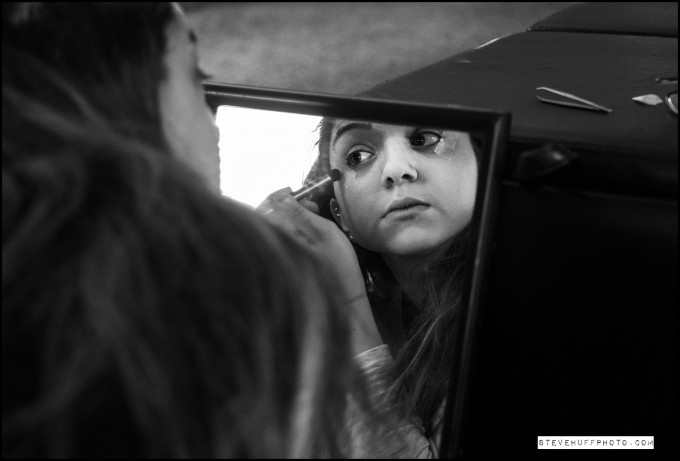 –
Mr. Kurt Kamka with the 24-90 at ISO 12,500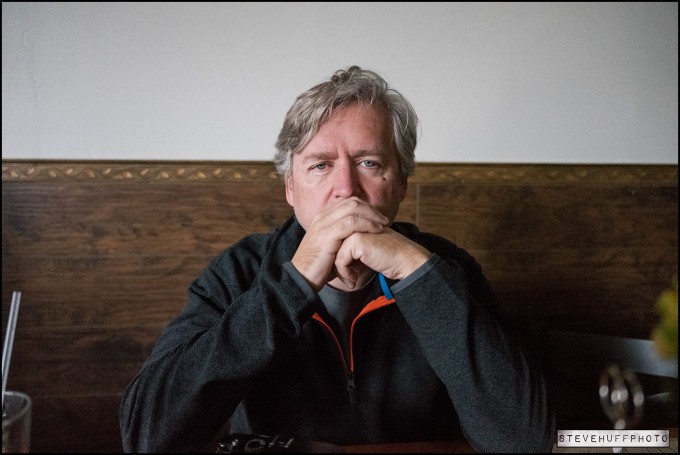 With the SL, there are no ISO worries. Even at high ISO the detail is there with a nice noise pattern. Man, have we come a long way!
Full Frame but T mount?
The new SL is full frame but uses the T mount. The T camera is APS-C but Leica made it with a mount large enough for full frame. Larger than even the M mount. I guess that they had plans all along 🙂 For this reason, to use M glass on the SL you need the T to M adapter from Leica. This will send info to the camera when using authentic Leica M lenses. This means the SL will adjust for corrections just like the M does. IT'S THE ADAPTER YOU WANT. TRUST ME!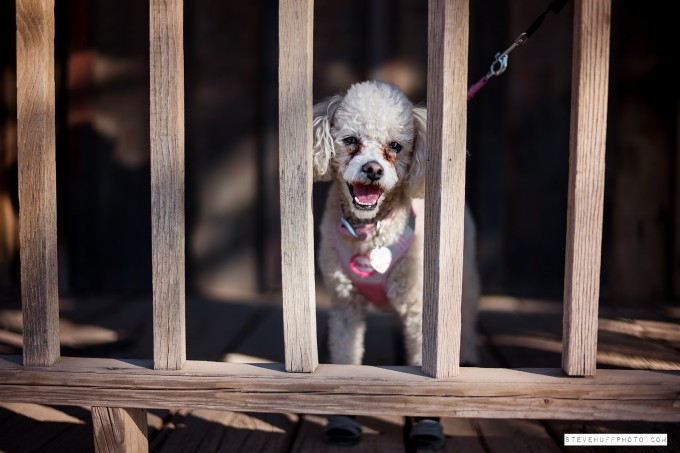 After shooting with the SL for a while I started to realize that this IS INDEED a very PRO camera, in every way. The file quality is just superb. Rich colors, fantastic AWB performance (best I have used), snappy Auto Focus with the 24-90 and wonderful performance with M lenses, which many of you reading this own. When shooting it I feel like the asking price is exactly what it should be, as the SL is a camera I would choose over ANY camera in the 35mm world, even the Pentax 645 series which is larger, slower, more cumbersome and much more limited, and you can not use M glass on them. Id even take the SL over Leica's own S if both cost the same. The Sl is smaller, has a nicer design, and I prefer the full frame 35mm format over medium format for day to day shooting, without question. I have spoken  to a few pros, at least 7 of them who are switching to the SL from other cameras. They tested them and fell in love and a few of these are high-end pros who rely on a camera for their bread and butter. As I said, once you use one for a couple of days, you will NOT want to be without it. It's addicting.
A few more images with the 24-90 which ended up being the lens I used most with the SL.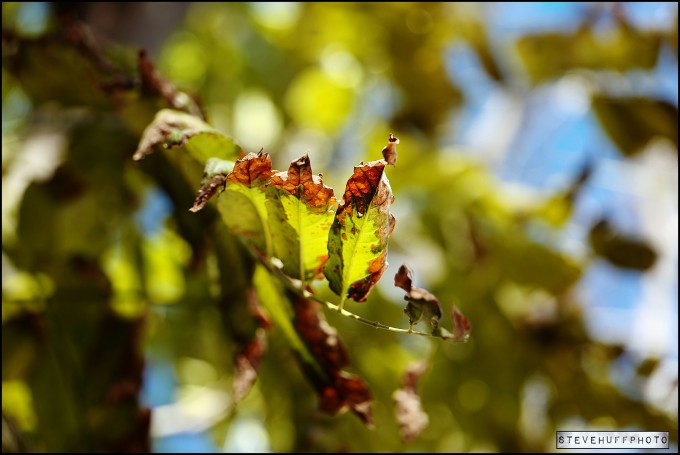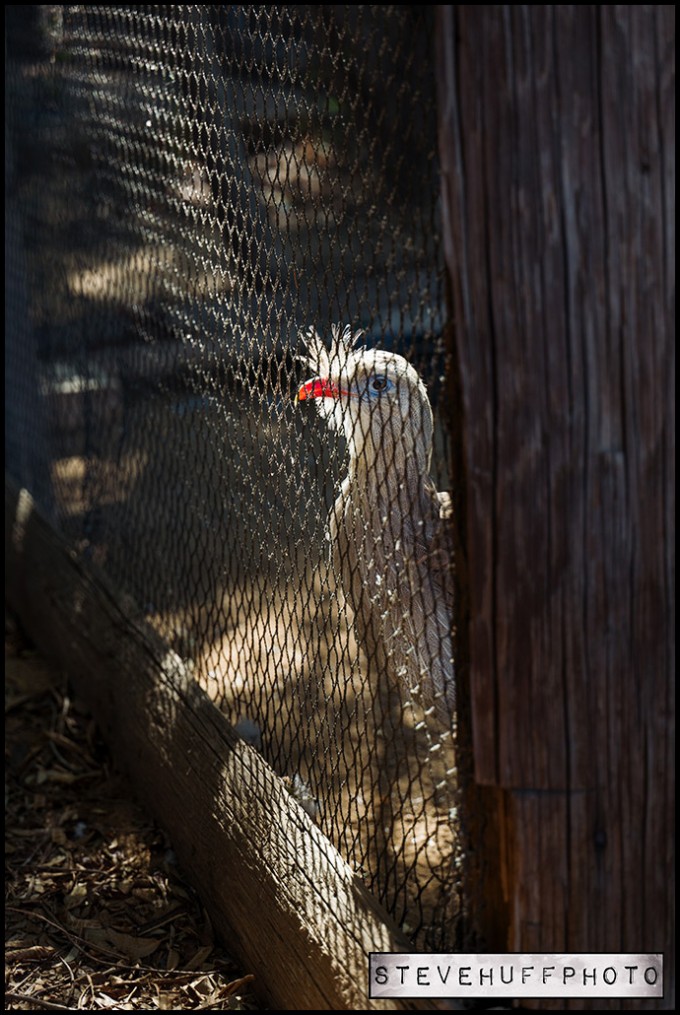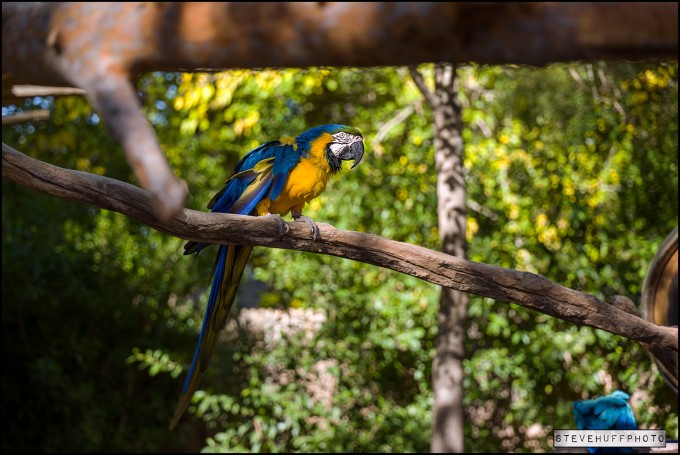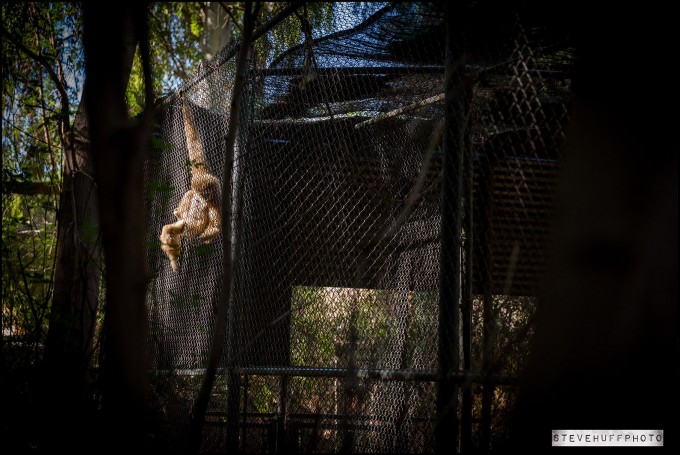 If you clicked on the images above you will see just how good they look. The SL just continually pumps out amazing quality from Dynamic Range (though Sony wins in this dept. and beats the Leica in DR with the A7RII) to color, to AF to build, design and responsiveness. The SL is a camera that you will appreciate and want to keep for years and years. In fact, the AWB is probably the best I have seen in a camera. The high ISO is remarkable for a Leica and the speed and response is so out of character for a Leica (it's fast)!
Sure, with Nikon and Canon you get hundreds of lenses to choose from..with the SL you get one Native lens, lol. BUT this will grow with time (remember Sony's FE lens roll out? 2 years and they have a TON of amazing glass). The key here is that one can use M, S, T or SL lenses with the SL.
Next two with the  24-90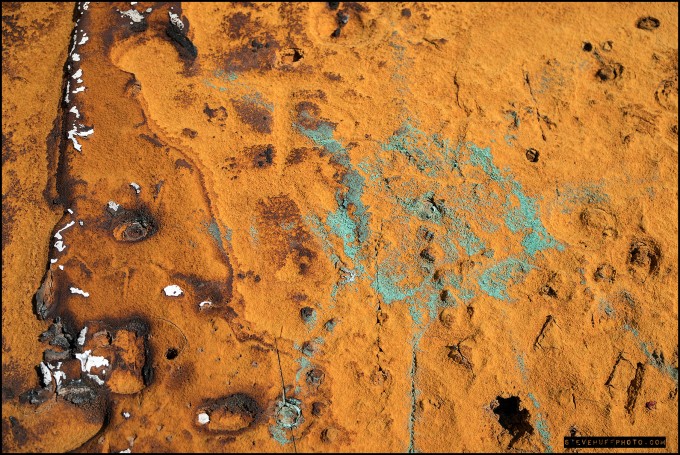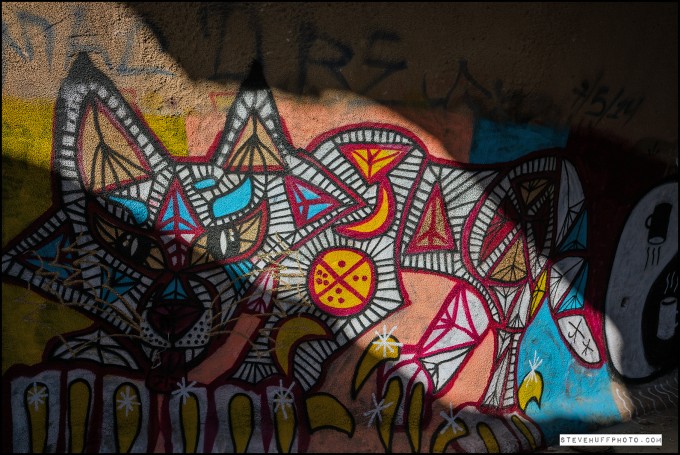 With all of this out of the way, let us get to the testing. ISO, Comparisons and more…phew! 4100 words in and we are just getting to the comparisons! When I get excited about a new camera you can tell as the reviews get long. Sorry!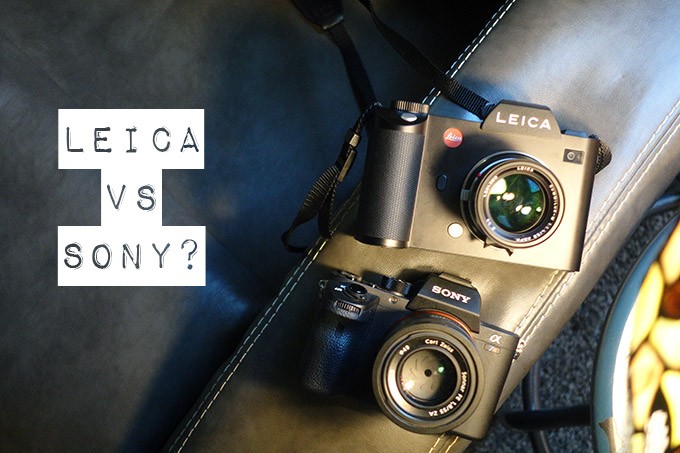 VS the a7RII – HIGH ISO 
Many are asking me to go head to head with the Soy A7RII, so that is what I did, 1st up, ISO comparisons between the two. The Leica shocked me here in this test against the Sony A7RII for high ISO/Noise performance.
1st shot, ISO 12,500 on the SL and then 2nd, 12,800 on the Sony
Sony has the Zeiss 24-70 at f/4 and the Leica has the 24-90 at F/4 but we are testing noise here not lens or sensor performance. Click them to see full 100% crops as they are meant to be seen. ZERO NOISE REDUCTION ON THESE!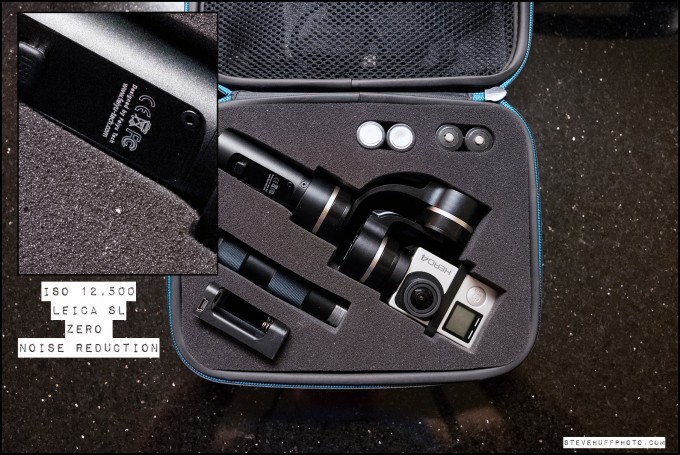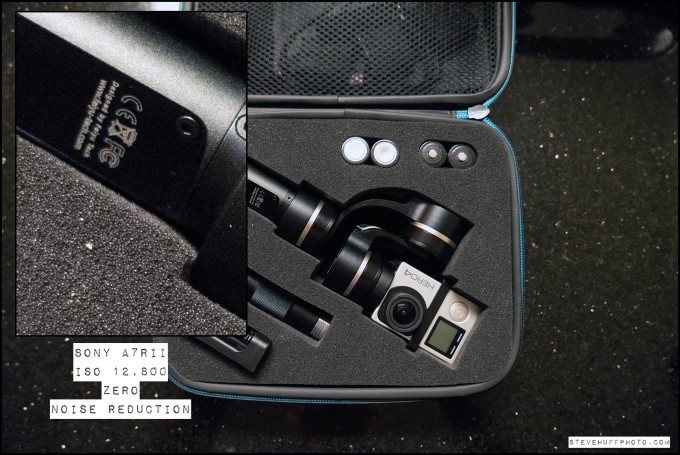 —-
Now ISO 50,000 on the SL and 51,200 on the Sony (closest ISO match) – same deal, click them to see them correctly. THIS test surprised me greatly as I thought ISO 50K on the SL would fail. They knew when to cut it off because even 50K may be useful in some situations.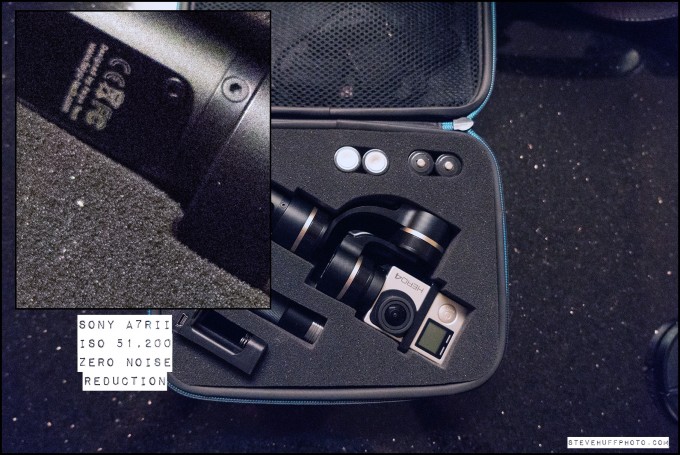 –
Not believing my eyes on that one I did another test in my dimly lit office at night…this time ISO 25k and I see some banding in the Leica shot this time. So banding is possible with the Leica at ISO's past 12,800 but does not mean you will get it every time (as you can see above)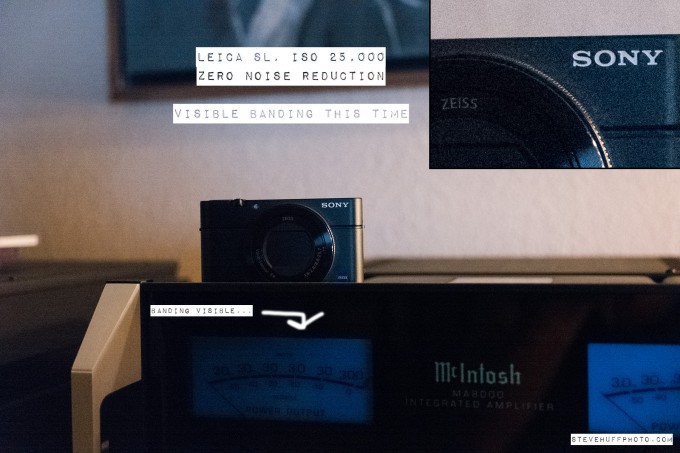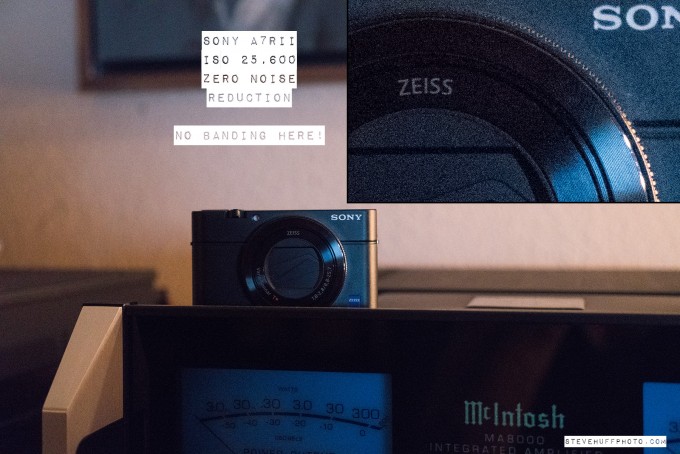 Without question, this is Leica's best high ISO camera ever and it performs to a level I never thought a Leica could go. 50K ISO? Wow. But what about daylight and base ISO? How is the RII against the Leica SL using a nice lens on the Sony? Let's find out…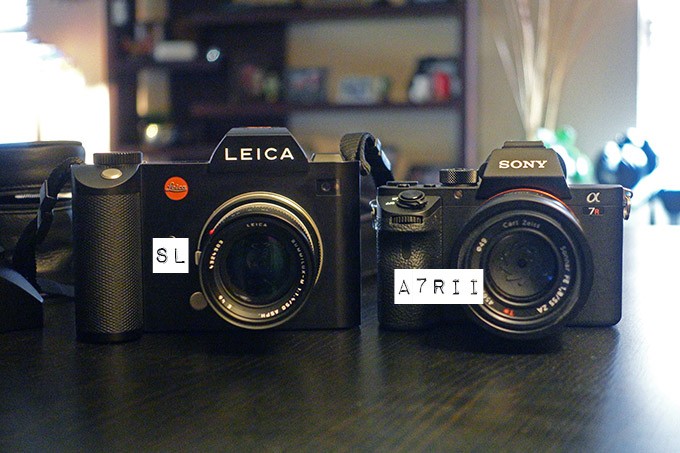 VS the a7RII – STRAIGHT COMPARE
For normal IQ with base ISO who will win the IQ battle? Sony will have more megapixels at 42 vs 24 but which one will offer better color out of camera? Which one will offer more micro contrast and pop? One would think Sony has this tied up WITH THE NEW 42MP SENSOR.. and they just night but let's take a look…
1ST up, the Leica SL. 24-90 at 35mm and f/4 – from RAW – CLICK IT!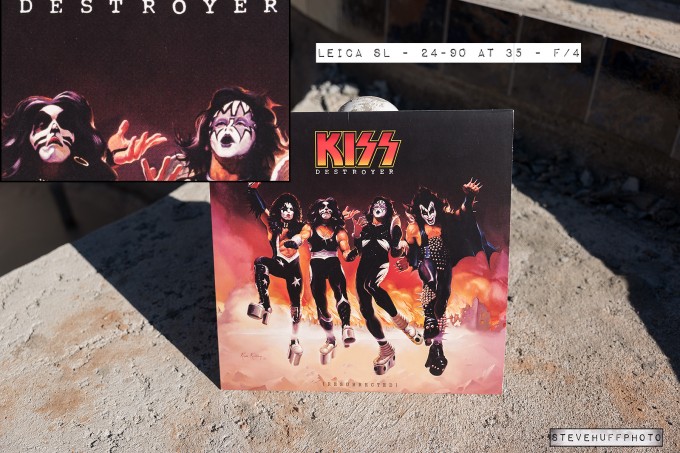 –
Now the A7RII with the 16-35 at 35 and f/4 – from RAW – CLICK IT!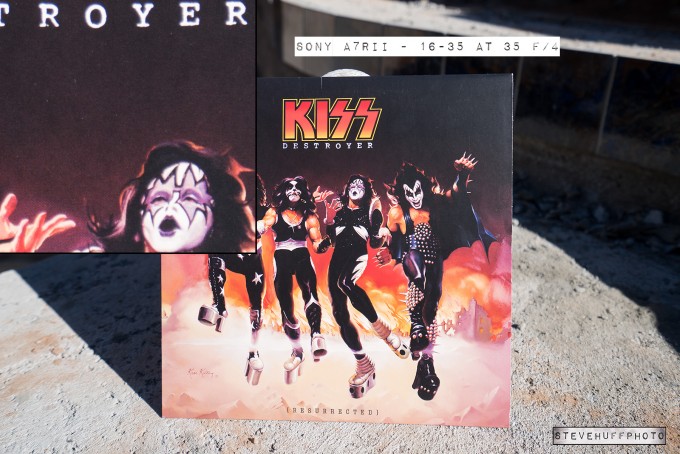 –
Leica SL, 24-90 at 35mm and f/4 – wow.. – CLICK THE IMAGES!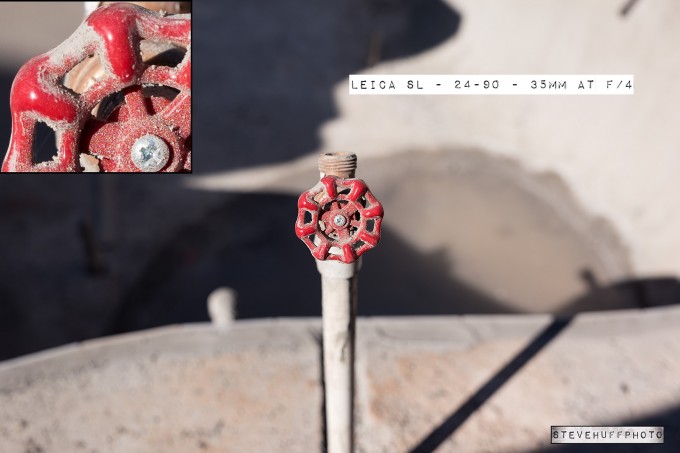 –
The Sony has less detail at 100% here which shows a limitation of the lens at 35mm and f/4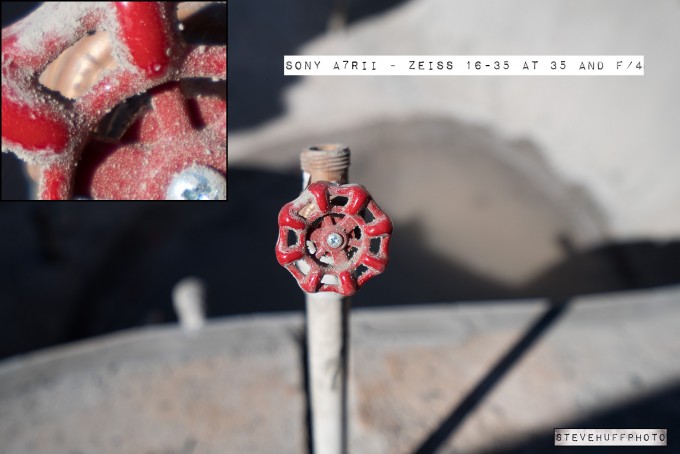 –
ONE MORE TEST COMING WITH THE SONY 35 1.4 INSTEAD OF 16-35!
More…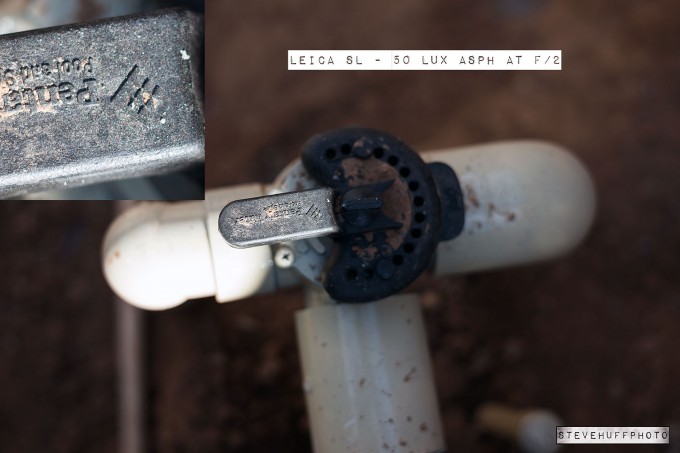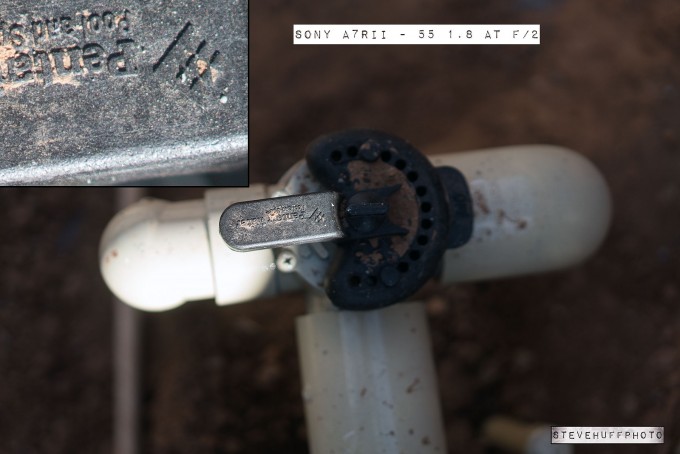 –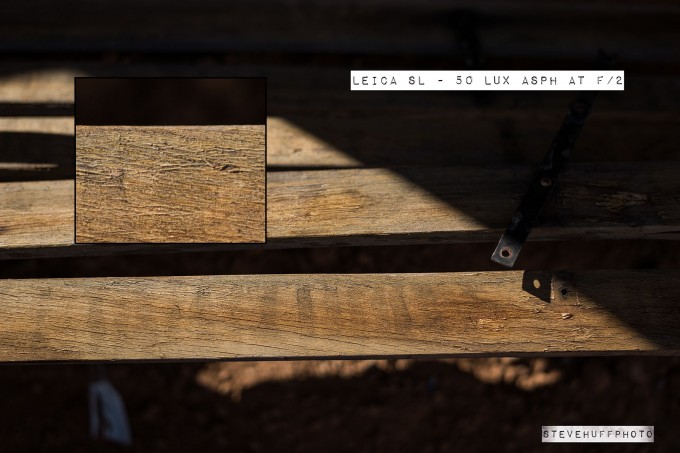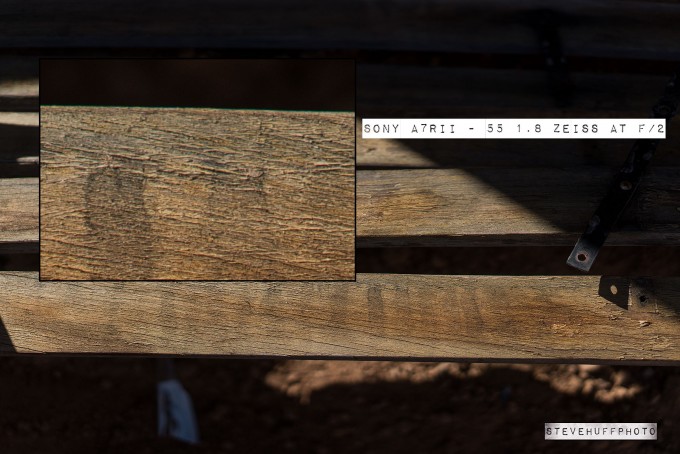 –
AND BY REQUEST, I ADDED A TEST WITH THE SONY/ZEISS 35 1.4, which is what I feel is Sony's best lens for the A7 system
Now slapping the gorgeous and magical Sony/Zeiss 35 1.4 (review here) on the A7RII to make it a fair fight…
1st up, the SL with 24-90 at 35mm and ISO 100. Tripod mounted. Click it to see the 100% crop and detail in that crop..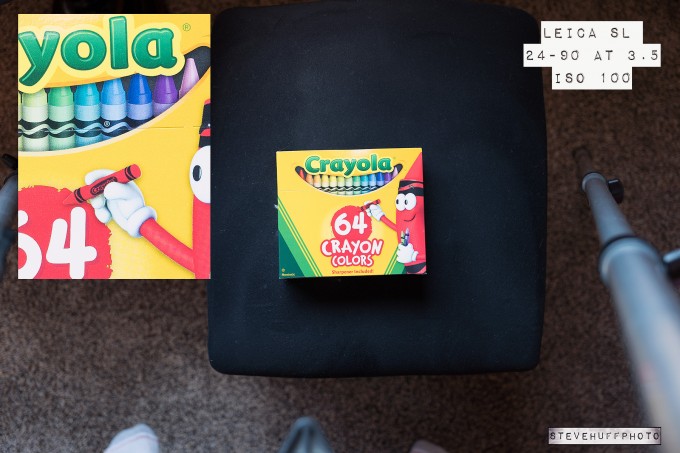 –
Now the Sony A7RII with the 35 1.4 at f/3.5 and ISO 100. Tripod mounted. Click it to see the 100% crop. The Zeiss 35 did much better here than the Zeiss 16-35 above. Sharp, detailed and with the cooler Sony rendering. The Leica for me edges out the Sony in color and detail but we are splitting hairs here. Both are fantastic.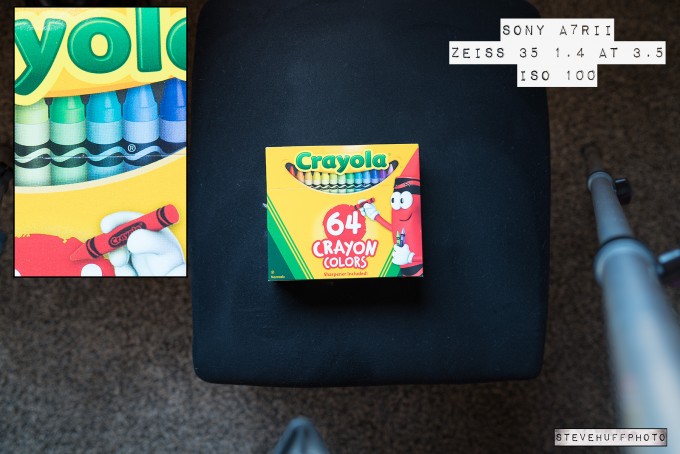 –
One more with the 35 1.4 Zeiss on the Sony…
The Leica again, same setup as above. Click it to see the crop correctly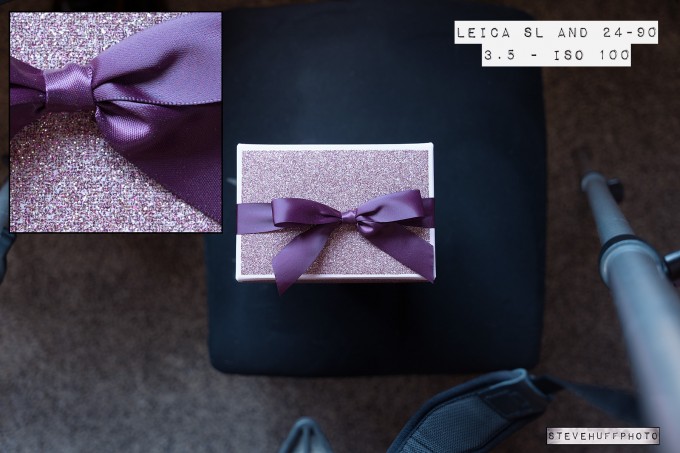 –
Now the Sony..again, the color of the Leica edges out the Sony IMO, but we can go either way with the detail crop. You may get more resolution with the Sony but the Leica edges it out in detail. The lens and sensor combo of the Leica are stunning. The Sony sensor is also stunning and needs a lens like the 35 1.4 to get the most of it (Or Zeiss Batis, Loxia, etc)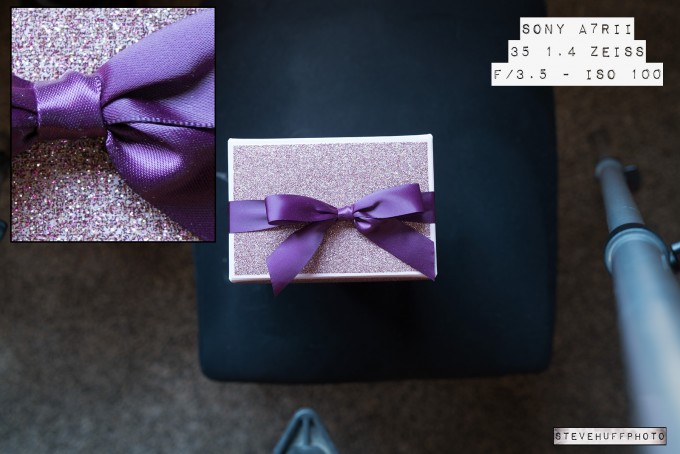 At the end of the day, the Leica slightly edges out the A7RII in IQ (for me) in color, and crispness and pop. Take into account the other things that best the A7RII and we have the $4k difference in price that is justified here. (Build on another level, EVF on another level, usability much better, pro features and competing high ISO (with more detail) and the SL shows it is worth the cost to those who want to make the jump. Again, for quality of all current model mirrorless cameras available today, my top three are Leica SL, then Sony A7RII and Rx1RII with the Leica Q in 4th.
–
Out of camera color (AWB) and JPEG comparison
Here are two simple snapshots showing the out of camera color from each camera, the SL and A7RII. The Leica will give you a warmer rendering and the Sony a cooler rendering which is how it always has been it seems…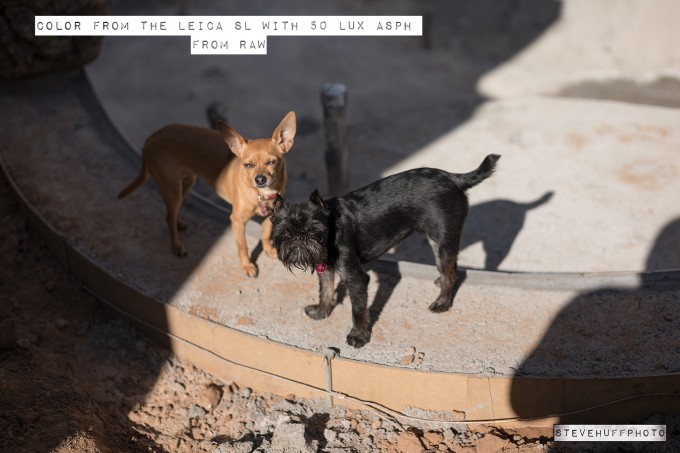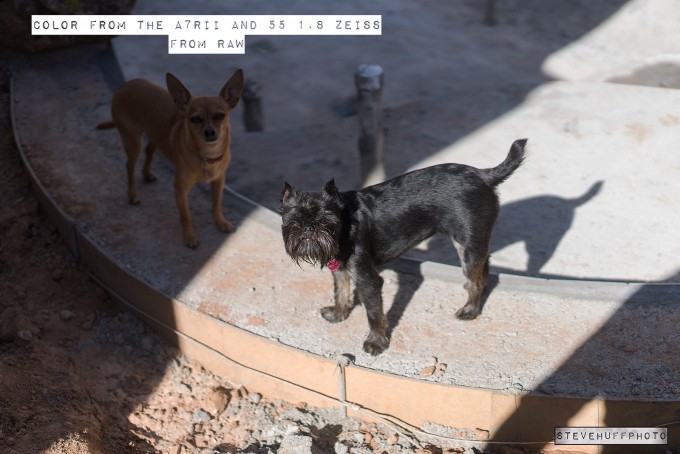 –
And both with an out of camera JPEG. Again, the Leica AWB here nails it with rich color and  tone. The Sony AWB misses a but and has an off color leaning a bit to yellow..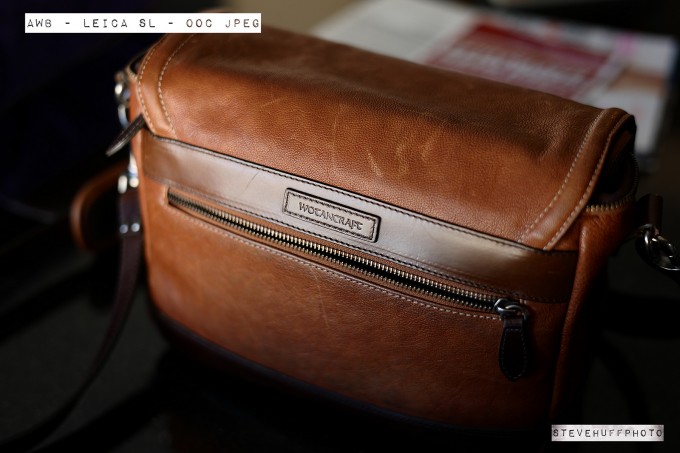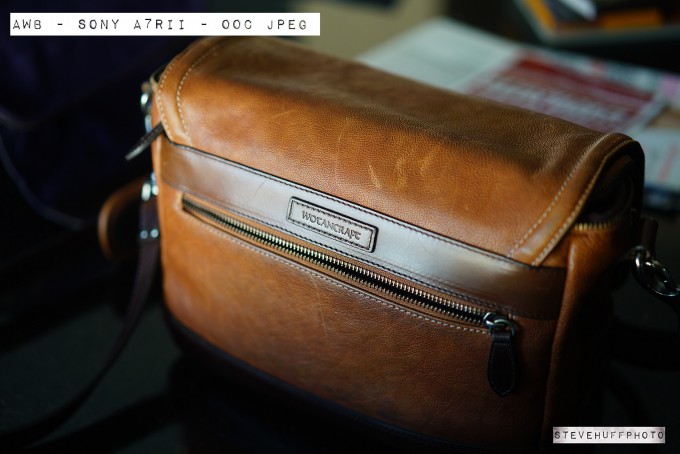 After I did these tests I was incredibly surprised. I thought the Sony would win in all areas. But what I saw is that the Leica wins in perceived detail, color and even matches the Sony (almost) at high ISO minus the banding issue with the Leica when shooting at 25-50k (sometimes). This is not your typical Leica! It is polished, smooth, feels mature and feels like a product that has been refined for years.
The SL with the soon to be released Grip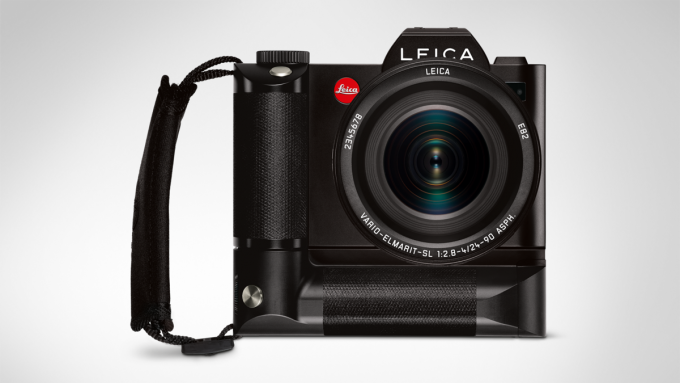 VIDEO with the SL?
Will add a video here soon shot with the SL, stay tuned!
Shooting video on the SL is not something I will do often but I did shoot some video and it looked beautiful and even the built-in mics are very good with a huge beefy sound much like the Sony A7 series. The SL can shoot 1080 or 4K video and it does it very well. It has pro level video specs but if you want to know more about the video, I suggest  reading elsewhere as this review is focused on the image performance. Even so, I can even tell that this is Leica's best video to date. It's not an afterthought like it was on the M 240, it's the real deal.
Video Specs of the SL
4K Super 35 (4096 × 2160p) at 24 fps
4K-UHD (3840 × 2160p) at 25/30 fps
Full HD (1920 × 1080p) up to 120fps
Video RAW/log format recording
10-bit output
Time code (for video editing)
Integrated stereo microphone
Audio interface for headphones and microphone
UHD resolution (3840p × 2160p) at 25 or 30 fps
In all 4K mode, the APS-C formatarea of the sensor is used and the viewing angle is reduced by a factor of 1.5
An OOC JPEG from the SL with 50 Lux ASPH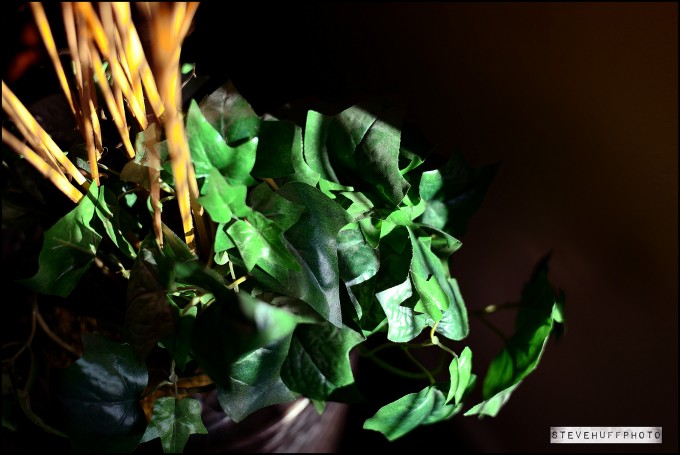 PROS AND CONS (focus button, etc)
Pros
Build is as good as it gets without being too heavy
Weather sealed!
BEST EVF EVER
Battery Life = Amazing
Simplicity at its finest
Fast AF, and yes, this IS a Leica!
Versatile as it can use just about any Leica lens ever made from M to R to T to S to the new lenses
Manually focusing M lenses is a breeze due to the EVF, Peaking or Magnification
EVF touch screen for focus point and viewing images, very smooth
Leica did not skimp ANYWHERE on the SL
A true Pro level camera
Image quality is stunning
Best ISO performance of any Leica digital, EVER
Video is pro level and the two button design is genius
Feels and shoots like a $10k camera
MUCH nicer than lugging a medium format rig around
At home on the street, landscape or in the studio
Packaging and presentation is top-notch as usual
Diopter control just like on the S, so easy to dial in!
Best mirrorless camera experience all around that I have ever used
Will be able to use Nikon or Canon or 3rd party lenses when adapters are available. That's the beauty of mirrorless.
DUAL SD CARD SLOTS! Can back up #1 or use both as storage and door is solid.
GPS is built-in, just turn it on in the menu to activate it!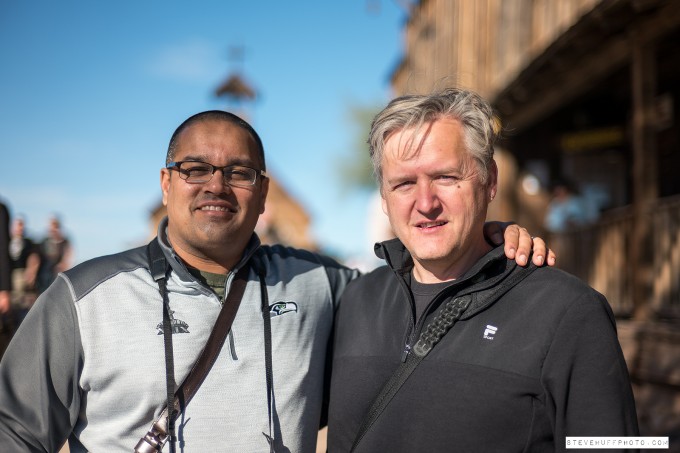 Cons
Only one native lens at launch. Should have had THREE at least! (more coming in 2016)
Need an expensive adapter to use M lenses or R lenses, etc
Wallet Buster for mere mortals! Body only $7500. The one SL lens, $5000. $12500 for body and lens. Ouch.
Sony A7RII is an IQ monster with all kinds of goodies for less than half the cost, but in mirrorless, that is the only real competition to the SL.
You can/may get banding at higher ISOs around 25k and up.
With the 24-90 it is a large and somewhat heavy system if you are used to an M. With an M lens, it is not heavy or cumbersome at all though.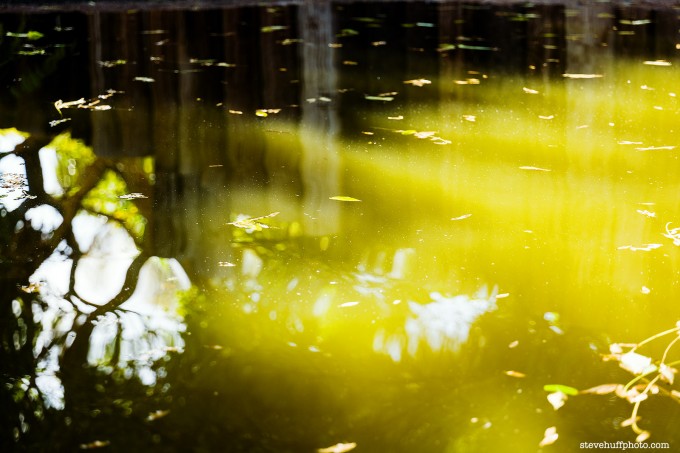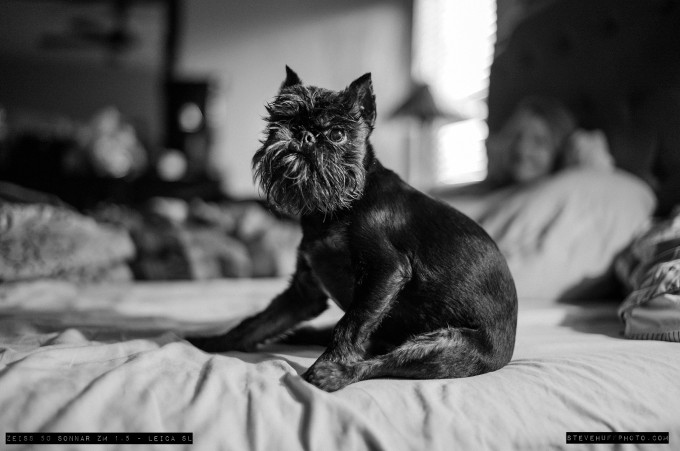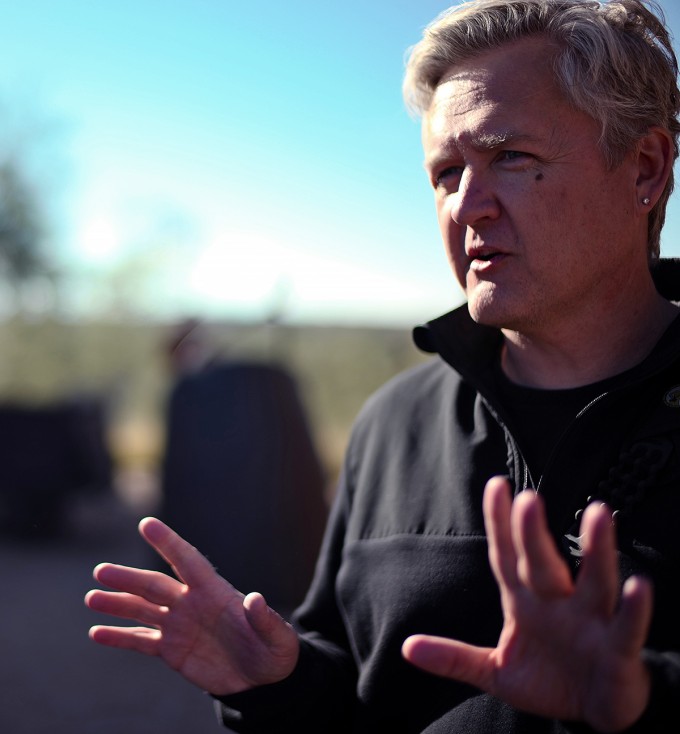 FINAL THOUGHTS on the Leica SL (lenses, versatility, build, quality 100%)
Well well, you made it this far (or skipped over the rest) and I can happily say that I had a blast writing this review and using the Leica SL over the past weeks. It is a new era for Leica as they have created a system camera that IMO beats every single mirrorless camera made today, and IMO, beats any DSLR (but I am not a DSLR guy) with its build, simplicity, EVF, and overall quality and usability. While this will not replace a Nikon D4 or 1d series body for many, it will be the ultimate Leica for the Leica fan as you can use ANY Leica lens made on it from M to R to S to T, the SL can handle it.
Using it with manual focus M glass is a treat due to the huge clear EVF and the connection one can have with a camera that is working WITH you instead of AGAINST you.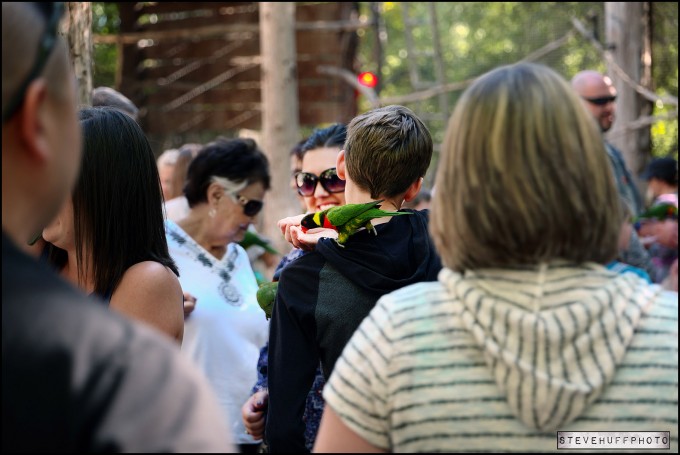 Really, the SL has amazed me every single day with what it can do, and I am shocked because in the past there was usually a compromise with Leica. With the M8 and M9 it was ISO, limited to shooting at low ISO's. With the S2, it was also limited to ISO and most stopped at ISO 640 with the S2. With the M8 and M9 we had quirks and issues from SD card issues to cracking sensor glass and more.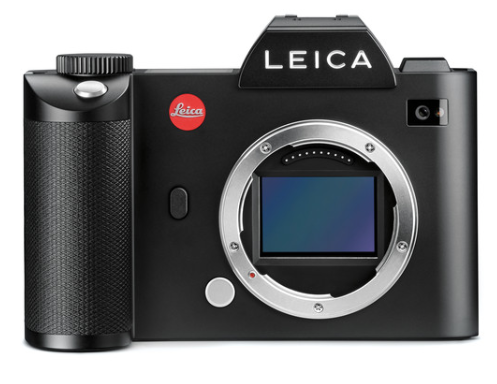 The SL is without question the best digital camera from Leica I have ever used. In fact, and this is a HUGE statement, it is my favorite camera I have ever tested and it knocked my Sony A7RII to #2. The Leica SL has everything one would want in a true German Leica….and I enjoy it more than the M8, M9, M240 or Q. No contest.
Here is why…
BUILD – Weather sealed, sturdy, feels like a solid chunk of metal (oh, it was made from one)

Speed (fastest Leica AF ever)

Versatile (Uses any Lens Leica has ever made via adapters)

New lens line is STUNNING in quality

EVF – Best made today, period.

Simplicity (WOW, this is how a camera should be..trust me on this one)

Low light – (ISO 12,500 is fantastic and goes up to 50k but Sony still leads in high ISO)

Battery Life (One charge lasted me a week)

Controls (joystick is AWESOME for picking on the fly focus point – – -for example, the eyes)

Menu system is SWEET and SIMPLE and EFFECTIVE

Beats the M 240 at the same price in IQ, build, versatility, and more

Video mode is VERY nice and the double button system is genius (1st Leica with AWESOME video)

New 24-90 is the best zoom I have ever tested or used or owned

Not big when using M glass, feels fantastic in the hand

IQ is somewhere between M9 and M 240 as far as rendering, and this is good

Best AWB I have seen in a digital camera, ever. 

Built in GPS
Dual SD Card slots with pro build solid door

You get what you pay for, is it worth $7500? To me, yes. 
Now of course we have the incredible Sony A7RII which is still one of my top fave cameras EVER. It offers SO MUCH for less than half of the Leica SL and I will never sell mine. But it feels like a $3400 camera where the Leica feels like a $10k camera. This SL truly feels like a Mini S camera, and that is a good thing but truth be told, the Sony A7 V2 series is probably better for most reading this as you can get an A7RII and a couple great lenses for the cost of the SL body only. The A7RII IQ is different but not worse or better, just different. This Leica will be for the Leica people or a studio pro or even street shooter who wants a camera that will last them much longer than a normal camera would.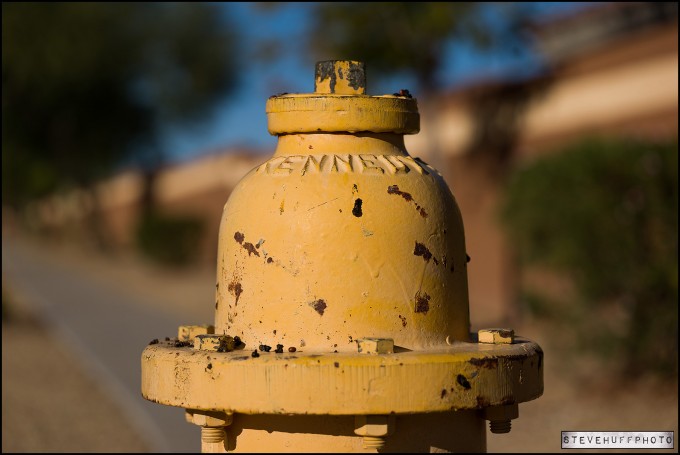 Congratulations to Leica on this one, for me it is my Camera of the Year for 2015 due to the innovation here. Best ever EVF, amazing battery life, crazy good pro build/features and weather sealing, stunning IQ and color performance, more refined than my #2, the Sony A7RII in every way from IQ to operation to build to the use of M lenses… and a nice start with the incredible performance of the new 24-90 f/2.8-f/4 Variable zoom.
Leica deserves the accolades here and while many will trash talk the SL (without ever using one) the facts are clear. It's an amazing camera for usability, battery, and build. Period. It is IMO, not overpriced at all. Well worth the asking cost for those with the deep wallets that can afford it. As I have said, sometimes yo DO INDEED get what you pay for.
Throughout 2016 I will do new lens reviews on the SL, testing various M mount lenses and maybe a few R lenses. Will be fun to do for sure.
So yes, the 2015 Camera of the Year for me is the Leica SL with the Sony A7RII coming in 2nd and the Sony RX1RII in third. Honorable mention goes to the Olympus E-M5 Mark II.
The Huff House where all of these goodies arrive for testing 🙂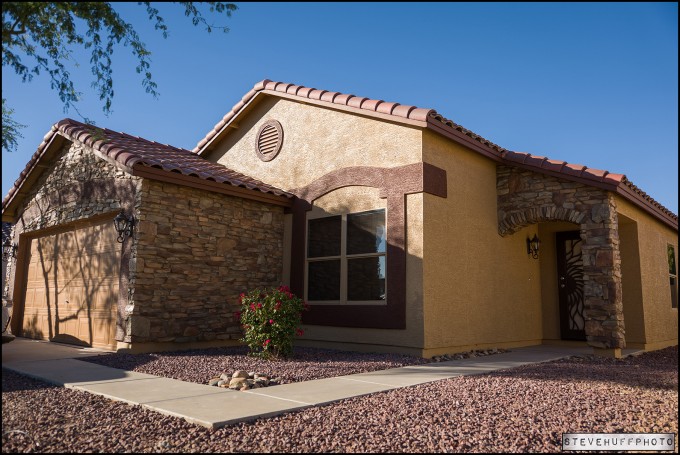 WHERE TO BUY?
My preferred Leica dealers are below. All are fantastic and will treat you right!
Ken Hansen – E-mail Ken at khpny19@aol.com to get on his SL list
PopFlash.com – Click HERE to check out PopFlash's SL Page!
B&H Photo – CLICK HERE for the B&H SL Page
Leica Store Miami – They have the SL listed HERE
Below I will leave you with a few more snaps with the Leica SL.  Thank you for reading this review as it was my pleasure writing it for you. My life is truly blessed to be able to do what I love to do each and every day. Thank you all!
–
Want More? Here are some OTHER Leica SL Reviews 🙂
BTW, if you want to see more reviews on the SL you can see a couple below that I recommend!
Ashwin Rao SL Review (HERE on this SITE)!
Kristian Dowling Leica SL Review
—
One more thing…
Why is it that many people feel a camera should only be judged on image quality? When I review a camera it is a review of the entire package. Build, Feel, Controls, Menu System, Speed, Response, ISO, AF accuracy and Speed, AWB, COLOR performance, EVF/LCD, built in Mic for video, and every little thing. IQ is just one little aspect of a good camera and ALL serious cameras today have astounding IQ that is good enough for ANYONE, pro or enthusiast.
So when looking for your next camera look at all aspect of it to make sure it is something you jive with for the long haul. One reason the Leica SL made CAM OF THE YEAR 2015 for me is due to all of what I just said as there is no mirrorless camera made today that can compete with the SL on build, AF accuracy and response, AWB, EVF, Simplicity, menus, even retaining detail at up to ISO 25k. No other mirrorless made today is at the level of the SL which is why the SL is $7500 (and well worth it if this is truly your passion).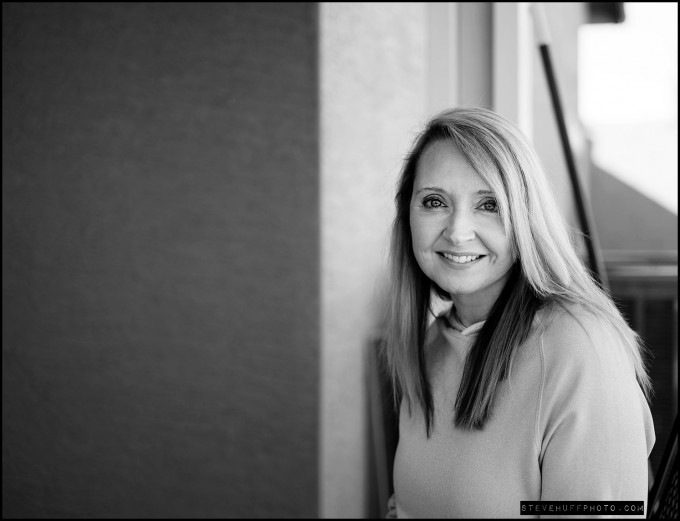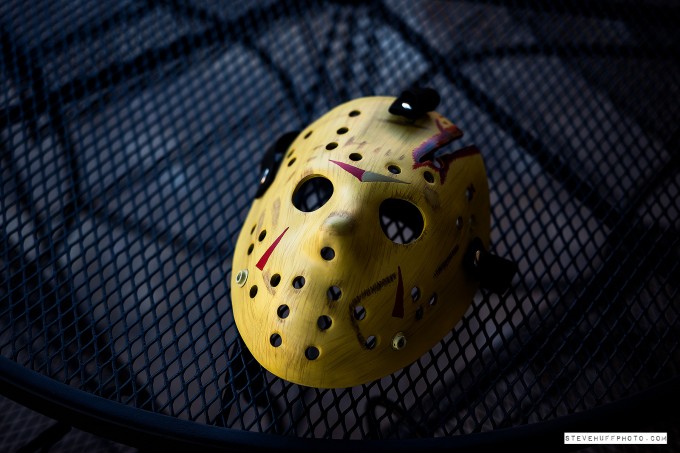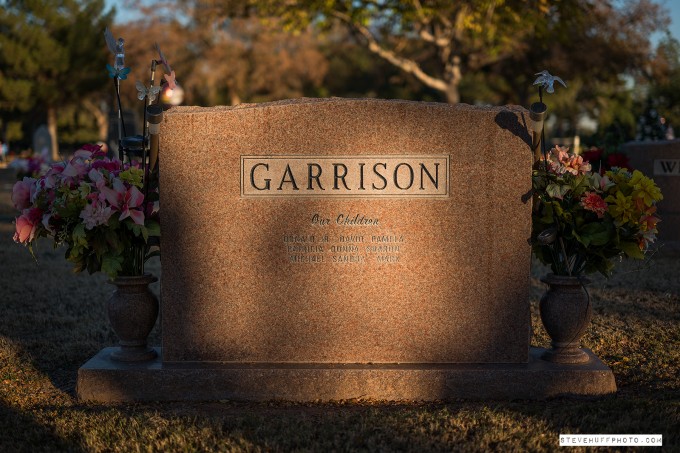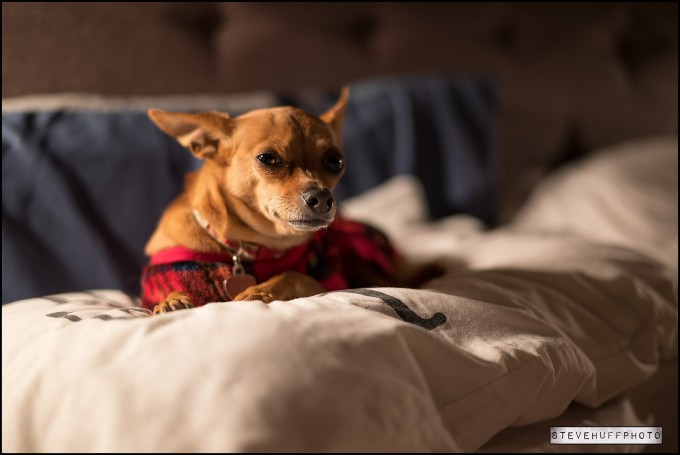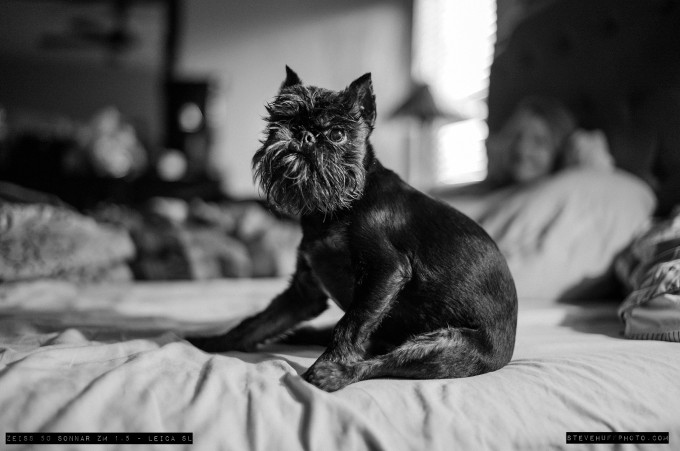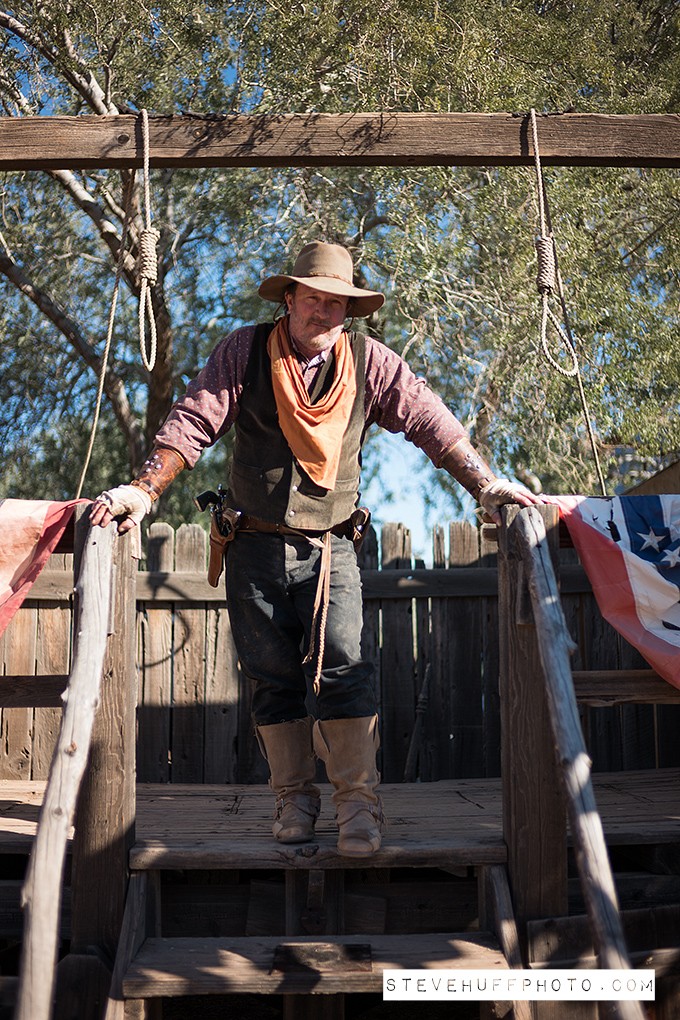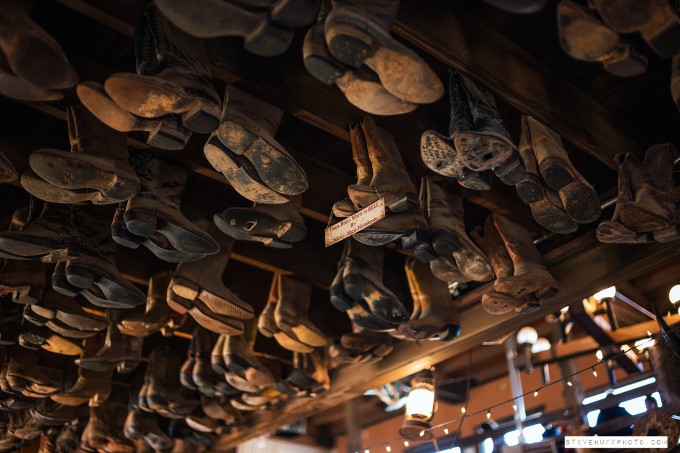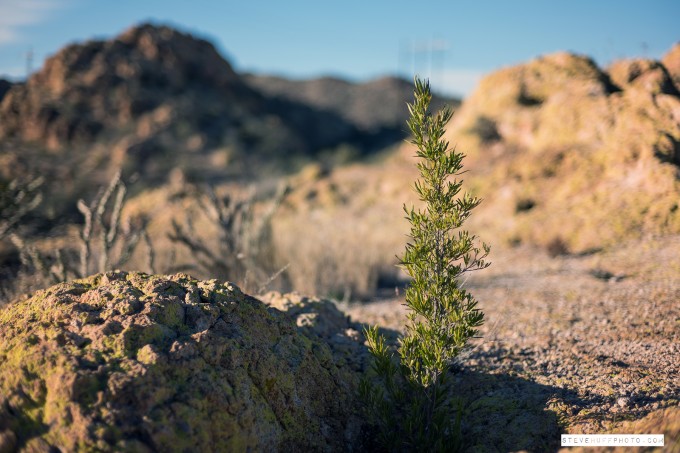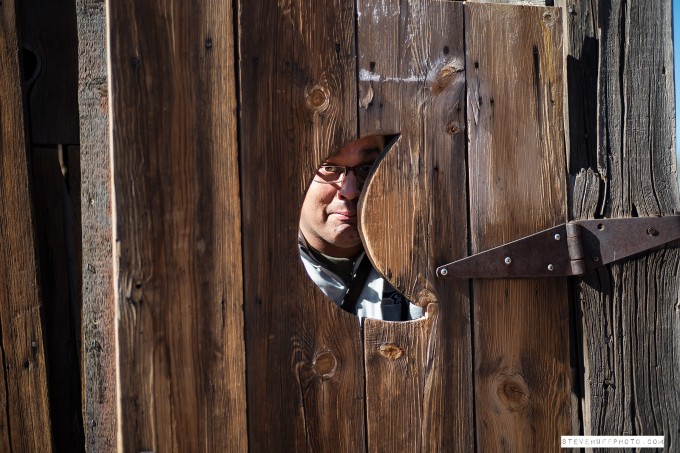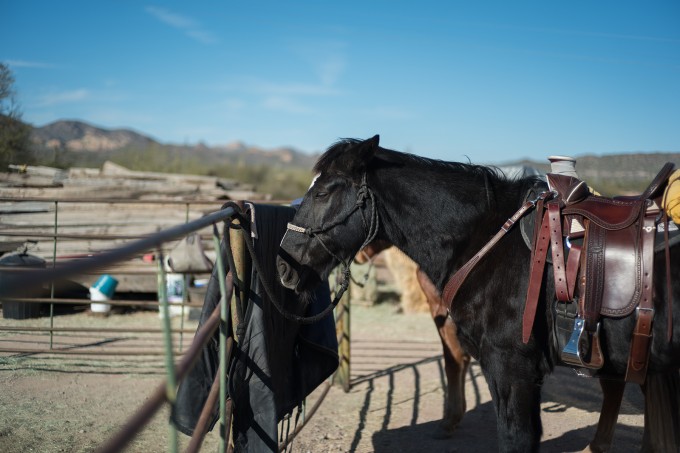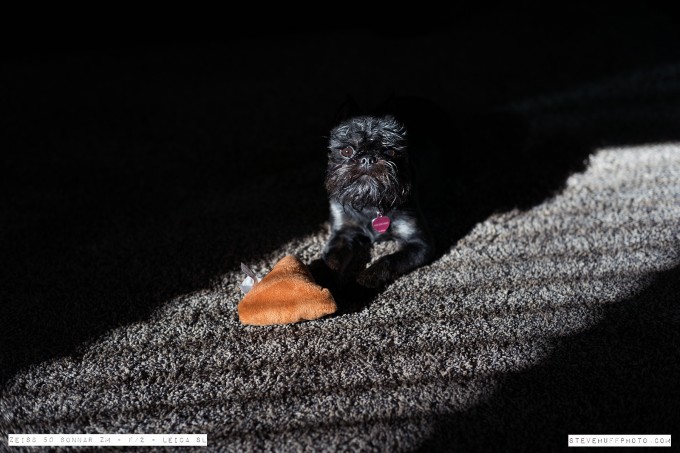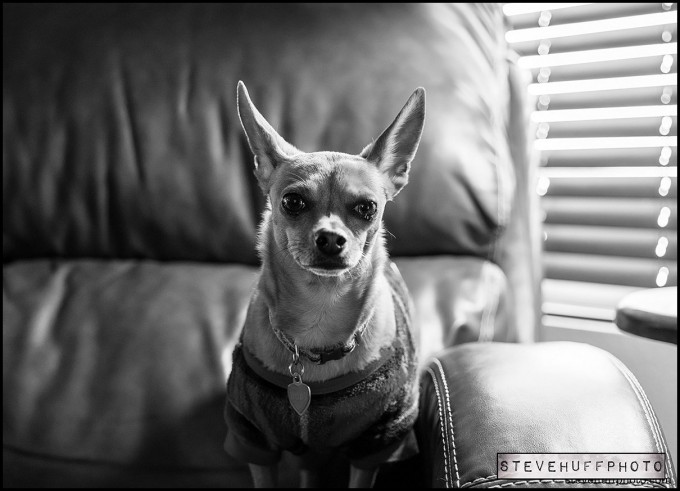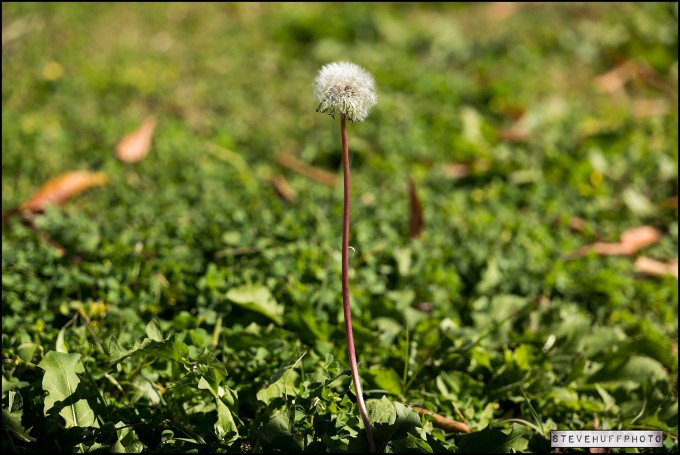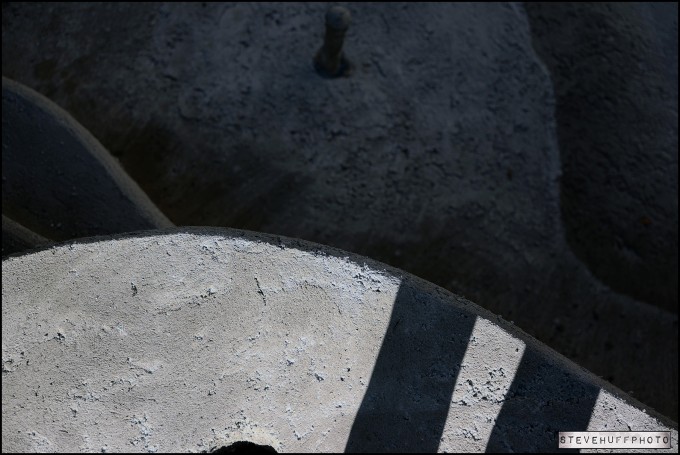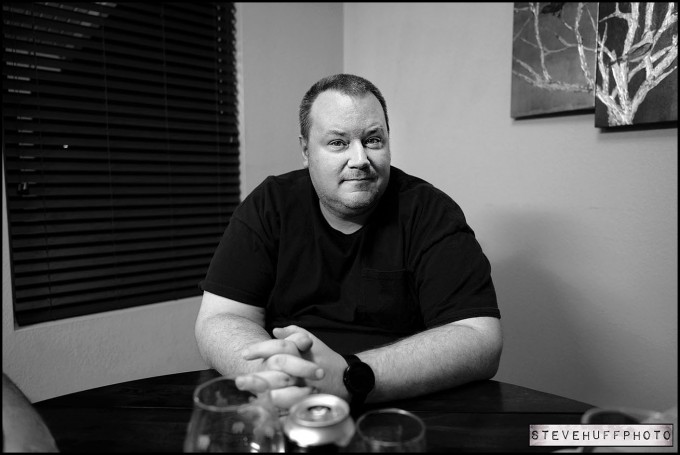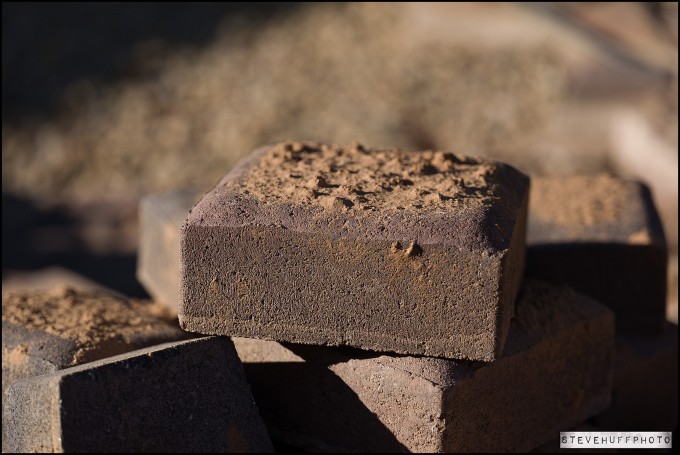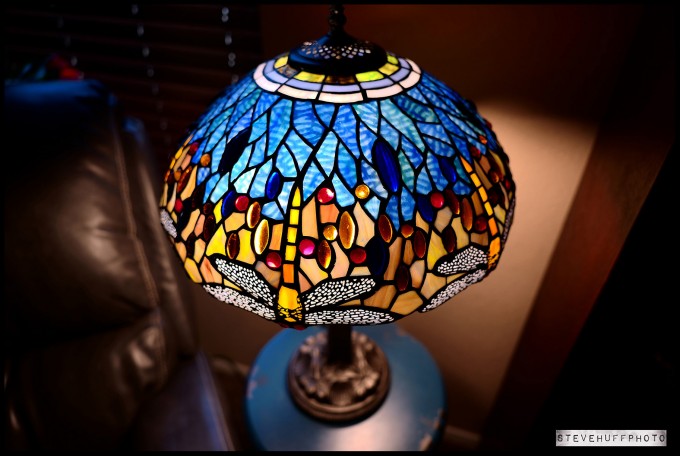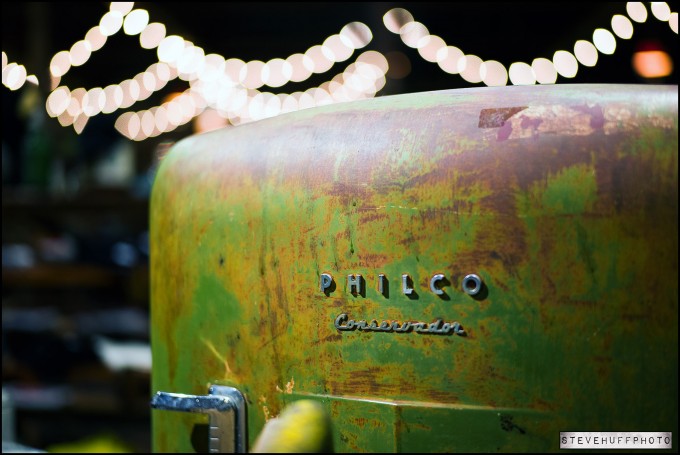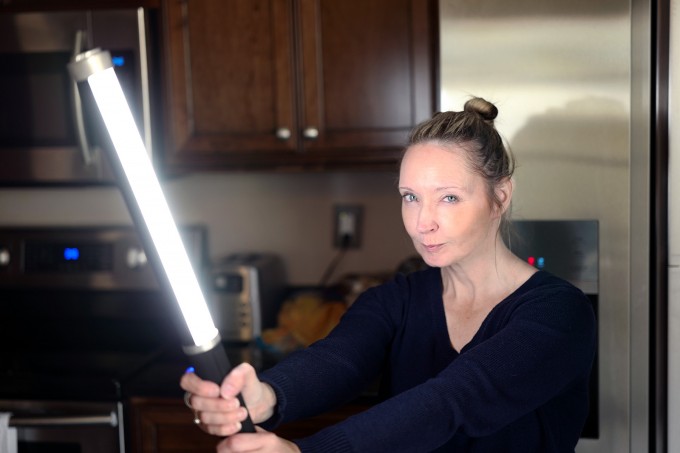 —————–

PLEASE! I NEED YOUR HELP TO KEEP THIS WEBSITE RUNNING, IT IS SO EASY AND FREEE for you to HELP OUT!
Hello to all! For the past 7 years I have been running this website and it has grown to beyond my wildest dreams. Some days this very website has over 200,000 visitors and because of this I need and use superfast dedicated web servers to host the site. Running this site costs quite a bit of cash every single month and on top of that, I work full-time 60+ hours a week on it each and every single day of the week (I receive 100-300 emails a DAY). Because of this, I could use YOUR help to cover my costs for this free information that is provided on a daily basis. 
To help out it is simple, and no, I am not asking you for a penny!!
If you ever decide to make a purchase from B&H Photo or Amazon
, for ANYTHING, even diapers..you can help me without spending a penny to do so. If you use my links to make your purchase (when you click a link here and it takes you to B&H or Amazon, that is using my links as once there you can buy anything and I will get a teeny small credit) you will in turn be helping this site to keep on going and keep on growing.
Not only do I spend money on fast hosting but I also spend it on cameras to buy to review, lenses to review, bags to review, gas and travel, and a slew of other things. You would be amazed at what it costs me just to maintain this website, in money and time (250 hours a month, and about $3000 per month).
So all I ask is that if you find the free info on this website useful AND you ever need to make a purchase at B&H Photo or Amazon, just use the links below. You can even bookmark the Amazon link (not the B&H) and use it anytime you buy something. It costs you nothing extra but will provide me and this site with a dollar or two to keep on trucking along.
AMAZON LINK (you can bookmark this one)
B&H PHOTO LINK – (not bookmark able) Can also use my search bar on the right side or links within reviews, anytime.
Outside of the USA? Use my worldwide Amazon links HERE!
You can also follow me on Facebook, Twitter, or YouTube. 😉
One other way to help is by donation. If you want to donate to this site, any amount you choose, even $5, you can do so using the paypal link HERE and enter in your donation amount. All donations help to keep this site going and growing!
 I do not charge any member fees nor do I (nor will I ever) charge for reviews, so your donations go a long way to keeping this site loaded with useful content. If you choose to help out, I thank you from the bottom of my heart.