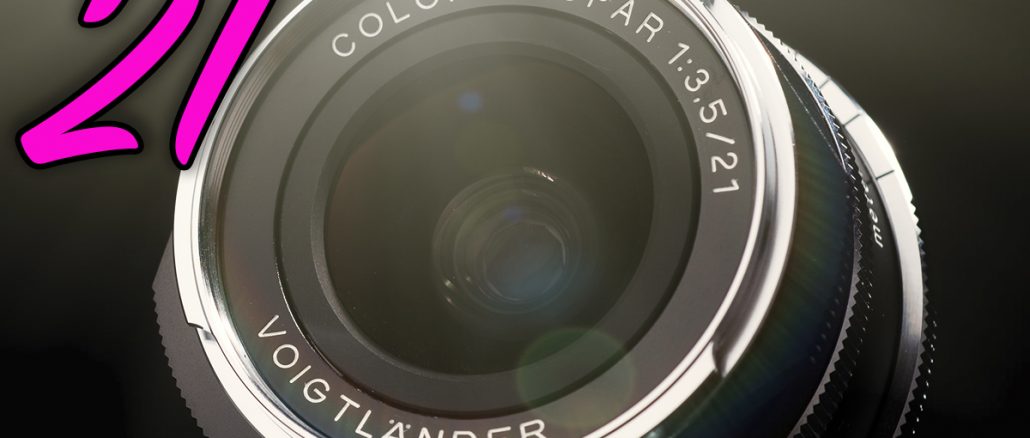 The Voigtlander 21 f/3.5 Color Skopar M Mount Lens. What a Charmer!
See more about it at CameraQuest HERE
Hey everyone! It has been a week or so since I made any kind of post but I have been taking a few days off of photography and reviews (this is a good thing from time to time)! When you review gear for so long over so many years there are times when a break is needed! Sometimes all of the gear talk gets boring and with so much GREAT gear out these days, we are no longer in the days of "Did I just make a mistake buying this camera"?? ALL of them are great and ALL of them are capable of taking beautiful photographs. Most cameras these days do way more than we need them too and the days of constant upgrading every year are over (for most). 
But even so, I still get excited from time to time about some products, and yes, even some cameras that are finding their way to the market.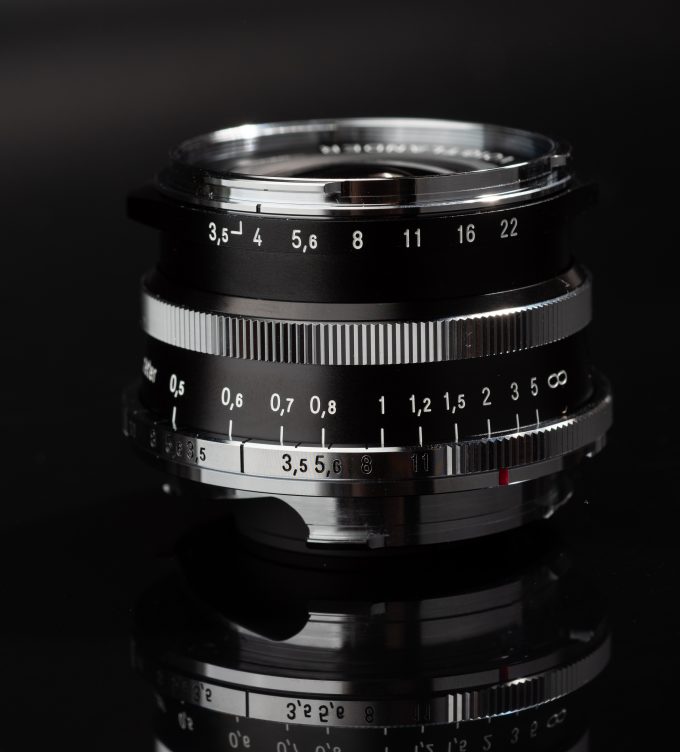 It seems almost all cameras made today have extended dynamic range, fast auto focus and great features unique to each specific body. I chose the Panasonic S1 as my camera of choice (Personal Use) for its build, EVF, features, sensor, DR and low light capabilities. I also like that it can mount Leica M lenses with an adapter and also produce nice results with these lenses.
The S1 and Voigtlander 21 f/3.5 at f/3.5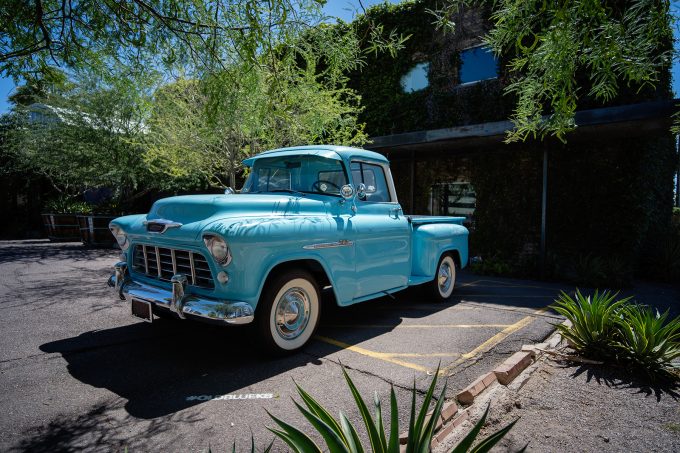 Lenses are a bit different than buying digital camera bodies as lenses are basically like the paint brush where the body and sensor is the canvas, if we were talking about painting or art here. The lens is the most important aspect of the digital camera IMO, as it is what brings the light into the body and into the sensor. Every lens brings in the light a bit differently and all lenses are made with varying quality of glass, having different designs and therefore results. Some lenses are artsy, some are clinical. Some are cheap and offer cheap results and others offer tremendous bang for your buck. I lump Voigtlander in with this category as they offer lenses that give us serious BANG FOR THE BUCK. When compared direct with some Leica lenses of the same focal length, the lenses voigtlander are putting out today are getting oh so close, for so much less.
Today I want to write a little bit about one such lens. The 21mm f/3.5 Color Skopar from Voigtlander and while it is not my usually focal length, I still fell for it and bought one of my own after giving it a go for a few weeks.
Yep, I have been shooting with the little Voigtlander 21 f/3.5 that arrived to me from CamerQuest.com for a few weeks now, here and there. At $799 this is a lens that will not break the bank and also offers you small size, jewel like build and a retro look to the design. Do not be surprised if you get stopped on the street when shooting this little guy. Many will think it is a very old lens even though it is a new 2019 production lens.
This is a tiny little lens that reminds me a lot of the Leica 28 Summaron f/5.6 except it is wider, and a little faster at f/3.5 vs f/5.6. Oh and around $2000 cheaper to buy ; )
On the Bus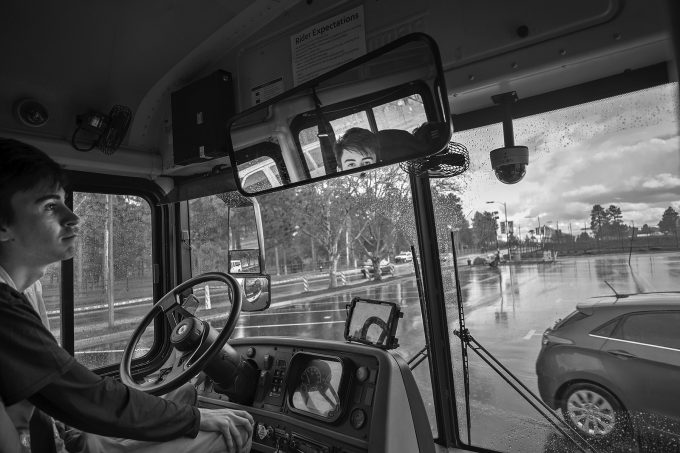 It's not a fast prime lens by any stretch of the imagination. But it is tiny, super compact and looks like a lens from the 1950's yet it is brand new, so no vintage worries like fungus, focus, etc.
While made for a Leica M mount camera, this lens is equally at home adapted to bodies like the Panasonic S1, Sony A7 series, Nikon Z series and others. It's a full frame manual focus lens and while it's not my favorite focal length, it comes in handy for casual wide snaps that bring me that look I have come to love from Voigtlander. It is sharp but not overshare, and it has a character that is pleasing. Being wide angle AND a slower aperture lens focusing is simple as the depth of field is wide.
On the S1 there will be some vignetting, which is easy to fix but out of camera you will get something like this…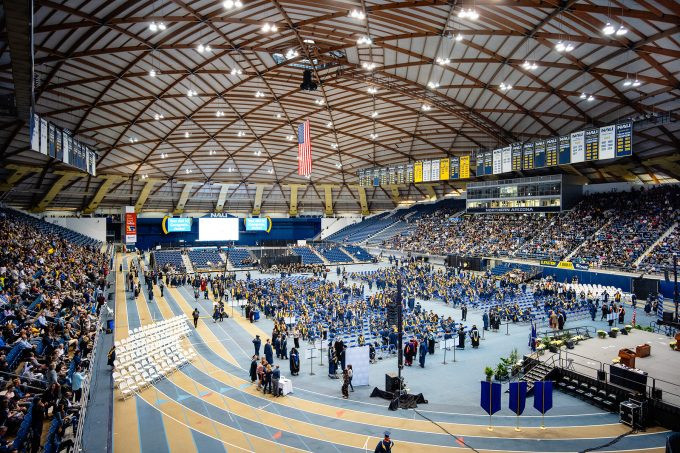 Specs
Specifications




Focal Length: 21mm




Aperture Ratio: 1:3.5




Minimum Aperture: F22




Lens Construction: 8 Groups 9 Elements




Angle of View: 91.2°




Aperture Blade: 10




Minimum Focus: 0.5m




Rangefinder Coupling: Infinity ~ 0.7m(Depend on camera body used)




Filter Size: Φ39




Diameter X Length: Φ52mm x 29.95mm




Weight: 6.3 oz
I have grown fond of small prime lenses over the years. I have always loved them but when I am out shooting photos I love to load up my bag with this lens, the 35 f2, and a 50mm. The 50 could be the newer 50 1.2 or something like the gorgeous 50 f/3.5. that this lens mates really well with.
This Trio of Voigtlander M Mount lenses are gorgeous. The 21 f3.5, 35f/2 (review) and 50 f/3.5 (Review) . Tiny. Vintage Design. Beautiful performance.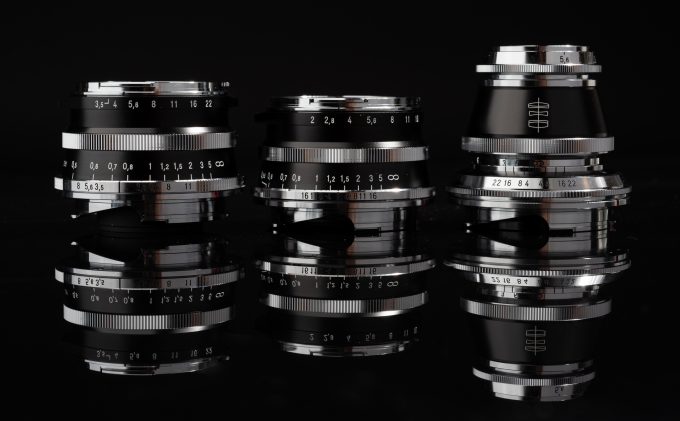 I also have the hood with this lens and it is an all metal design that gives the lens a "matte box" appearance. The hood is $79 and is an extra, but can be seen HERE.
This lens has a minimum focus distance of 0.7M and also has a focus lever on the side for easy focusing. It was a breeze to focus the lens on the Panasonic S1 (see review here). While I am not a 21mm guy, I bought this lens for myself for the rare instances I do need a wider angle lens. I am not a fan of big bulky zooms so this was a perfect fit and it matches my 35 f/2 which is a gorgeous lens indeed.
While not made to be modern day perfection lens this little lens is a jewel, and one that delivers IQ in a similar way to the 35 f/2. I adore them both and while I lean more to the 35 and 50mm side of things, at $799 this is a great little lens for the creative types who still value manual focus and doing some of the work yourself to get the image.
There's not much to say about this lens other than it's a fantastic and tiny manual focus prime for those who just want to keep to simple and get great results. For those who do not worry chasing perfection in a lens and for those who love some vintage charm thrown into the design. This lens is not clinical in any way yet it is also not soft or mushy. It's right where the other lenses in the "Vintage Line" sit and will deliver an image with medium to lower contrast vs deep biting contrast, which makes it a great sunny day lens, or even better black and white lens. Great bang for the buck performance here.
I do feel this is a lens made for a Leica M camera and will be best suited to an M but it will work on other bodies when adapted, as I have shown here.
You can see this lens, or order it, from CameraQuest direct right HERE!
08/14/19 – By request, a snapshot with the lens when mounted to the Leica SL and the Sony A7III
1st Two: Leica SL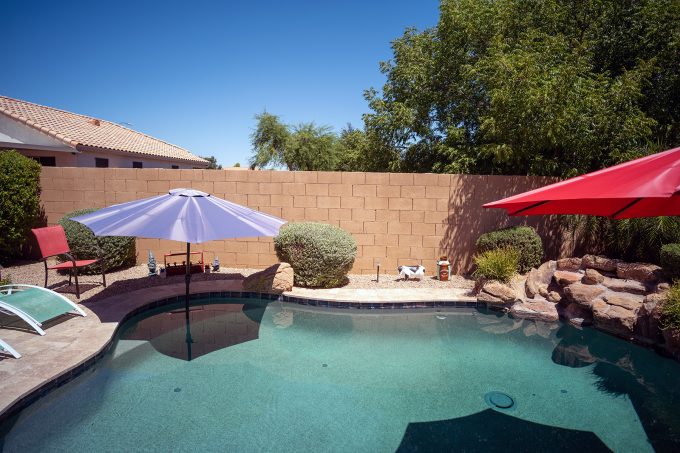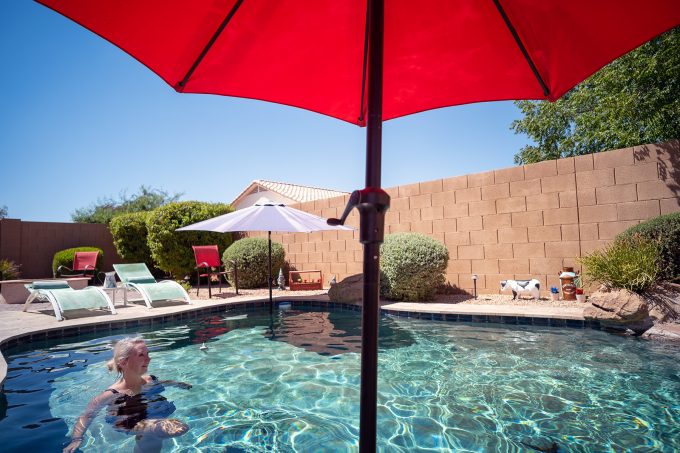 Below: Sony A7III