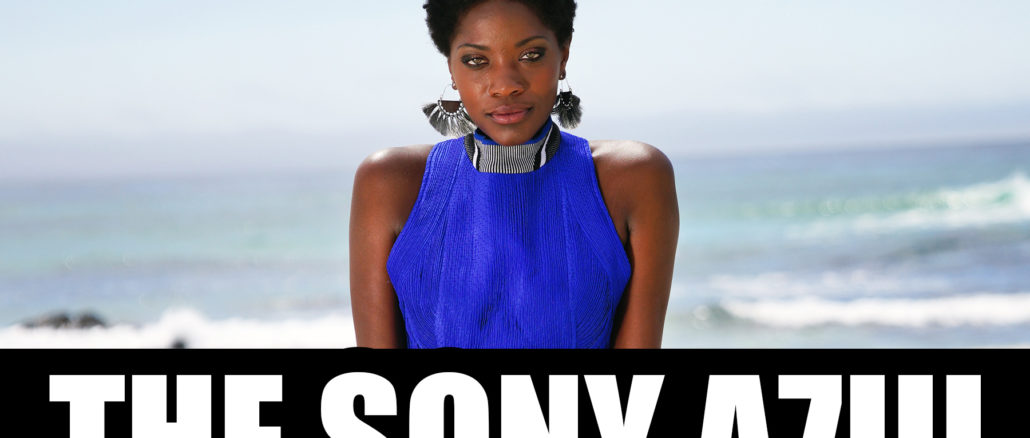 The Sony A7III Real World Review. The one you haven't seen yet (but should).
By Steve Huff
All photos here shot with the Sony A7III and 24-70 G Master lens and ALL are JPEGS with most shot in VIVID mode, so yes they will pop more than usual. I will post processed RAW's next week when I arrive home and have access to my normal computer and display. Click on them to see them larger! 
Let's start with a video!
It's been a while since my 1st look at the
A7III from Sony
. I have had hands on with it here and there, and honestly, on a few occasions. It was not until this week that I was able to really dig in to it, and to delve more into the camera to see the differences between it and the A7RIII I have been enjoying for a while now. I am happy I waited to write this, as I now have an understanding of this camera and why some of you may prefer it to the other models in the Sony lineup, and the kicker is, you can save thousands by going the route of the A7III over the A7RII or A9.
Three JPEGS from the A7III with the 24-70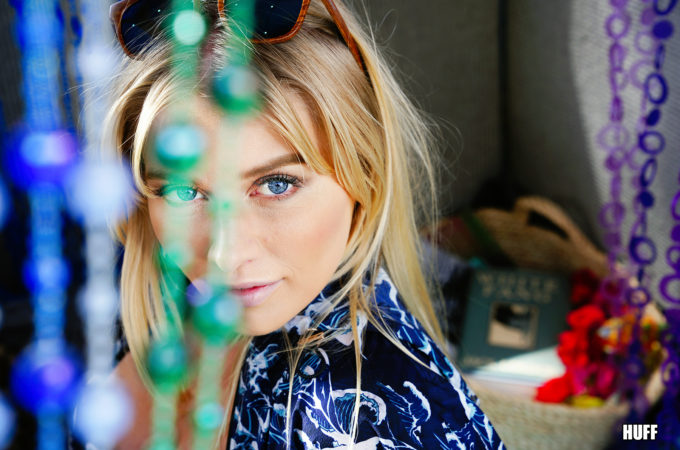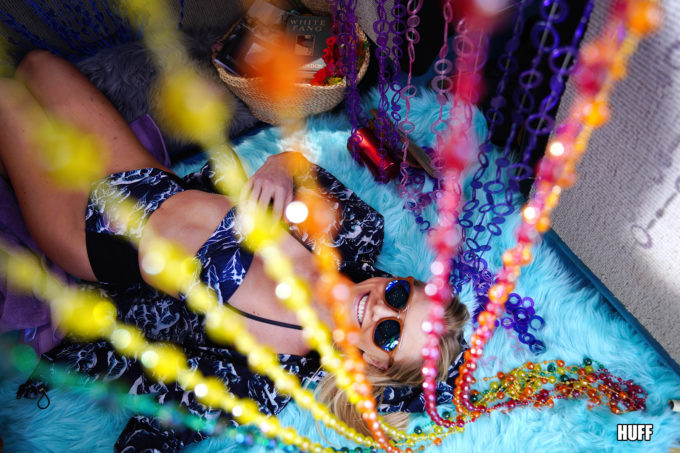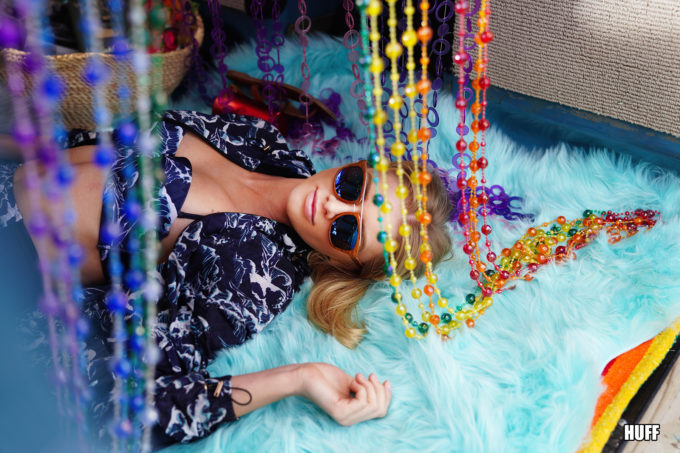 Since I also have extensive experience with the A9, I now have had loads of times with each of Sony's newest offerings. The A7III, the A7RIII and the A9. Right off the bat, I will say my fave of the bunch is still the A9. There is just something about it that I like, it feels a little better, is so super responsive and quick, and has more external controls. So if they were all the same price, I would. take an A9 all day long. (see my a9 review here). BUT with that said, the A9 is not the best for IQ. They are all super close but I am here to say that the A7III has something about it's IQ and files that I find very pleasing above all others in the Sony lineup.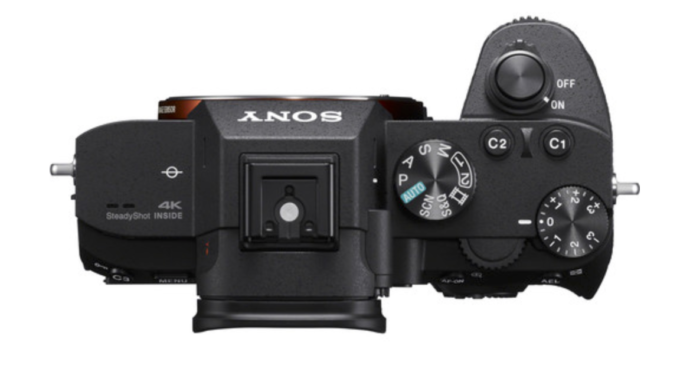 Also, the A9 is $4500 (can be had for $4200 these days). The A7RIII is $3300 and the A7III is $2000 and believe me when I say, there is not a ton of difference between them when it comes to image quality in all areas. There is a "Sony Flavor" to the images that all match in color and look/style.
What the difference amount to are RESOLUTION (A7RIII), SPEED (A9) and an ALL AROUND KICK ASS CAMERA (A7III). When the A7SIII hits (and it will), that will round out the collection with LOW LIGHT/SENSITIVITY thrown in the mix.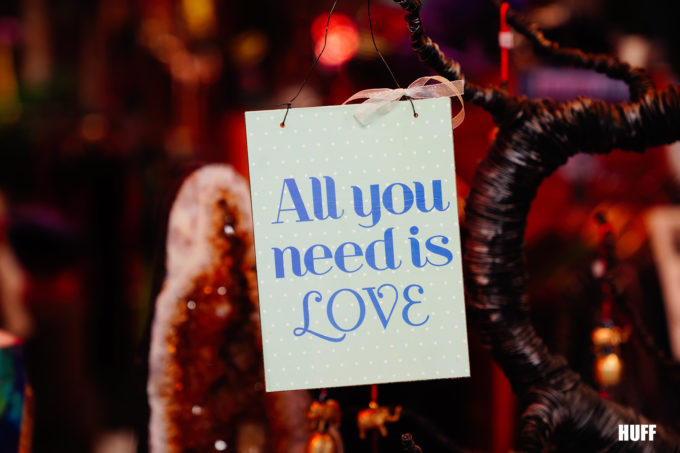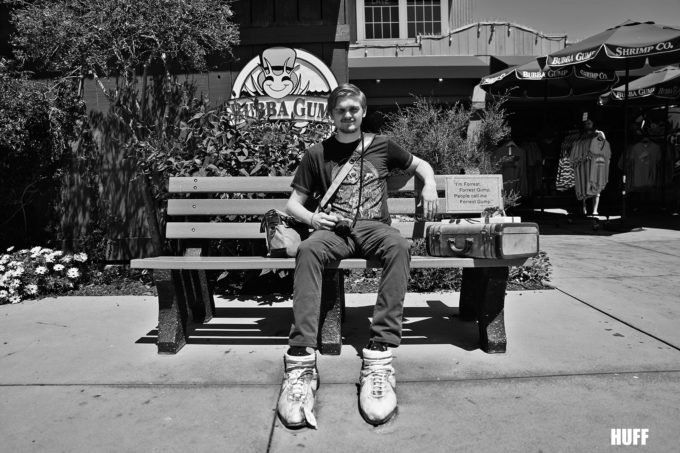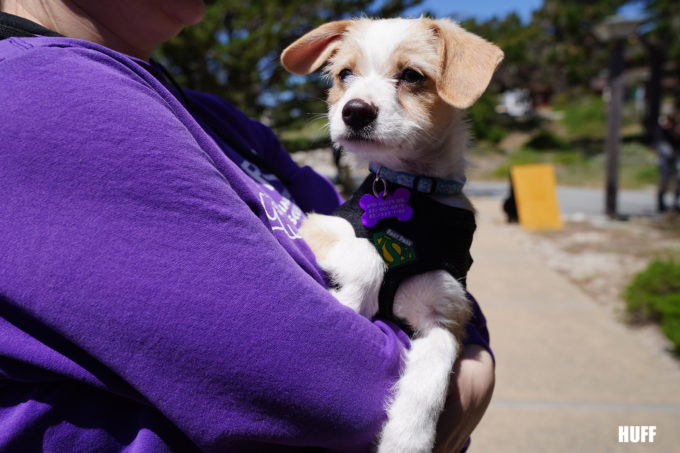 So if you want or need high res, go for the a7RIII. If you want all out speed and the best built Sony, go A9. If you want a camera that will cost you thousands less yet still give you 90% of the other two, go for the A7III. Me, I do not find I need or really want that WOW of the 42 MP A7RIII.
Yes I have an A7RIII but I would be just as happy with the standard III.
In Fact, I will say now that the A7III is probably the top recommended camera by me today, as of this moment (May of 2018). It offers so much, for so little. NO NO NO, $2000 is not a little amount of cash, far from it. BUT compared to the other two current models, and other brands comparable models, nothing comes close to the A7III for the $1999 price point it comes in at. NOTHING.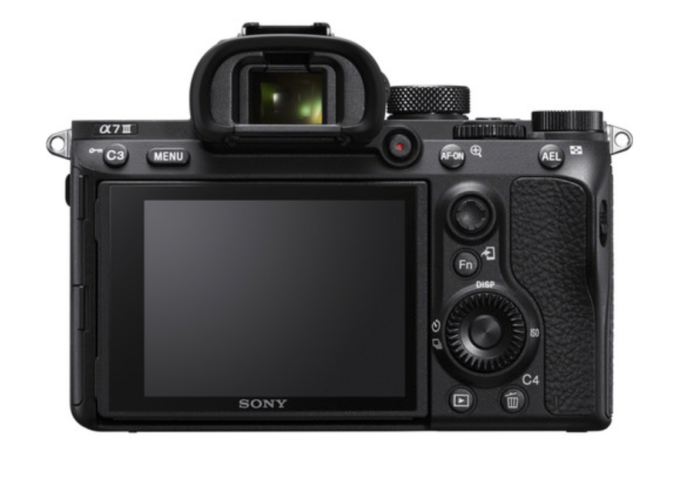 Sony knew this, and knew the III would be a hit. It seems to be "all part of the master plan" for them to take over the world – HAHAHAHAHA!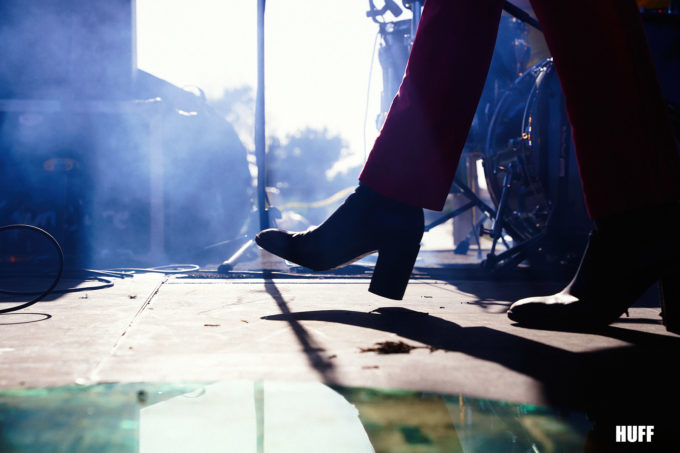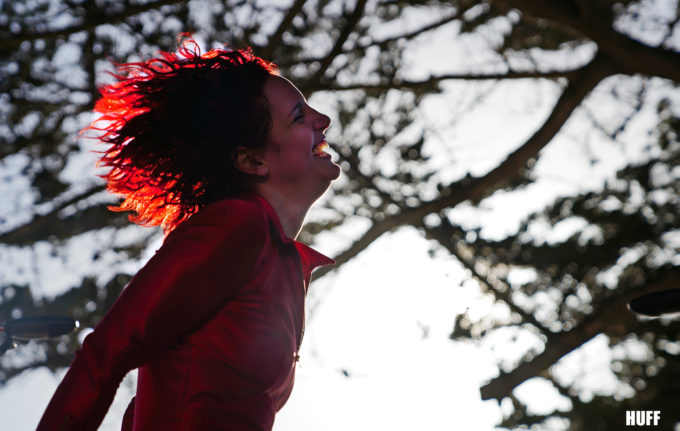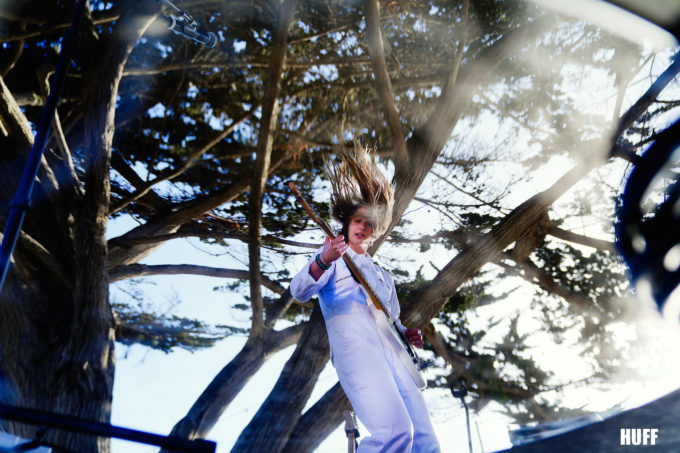 I think the A7III has propelled Sony sales over the top as well being Sony's most desired body to date. It's the first Sony body that has been sold out for weeks after release. As of this writing there is a 3-4 week wait for the A7III. Normally Sony doesn't sell out of their new releases as they have TONS of stock sent to dealers. So the A7III is HOT right now, and deservedly so.
A video from the A7III launch. This was my 1st look from a while ago. I have since logged in a ton more time with the A7III! But if you missed this one from back then, check it out! 
Over the course of my writings here I will share my thoughts, my feelings, my heart and soul and video or two that will relay feelings on the Sony lineup, other "soon to come" cameras, and of course, this A7III itself.
THIS IS my review for the A7III but it wouldn't be a review without sharing my feelings on the other models, or even other brands. So away we go!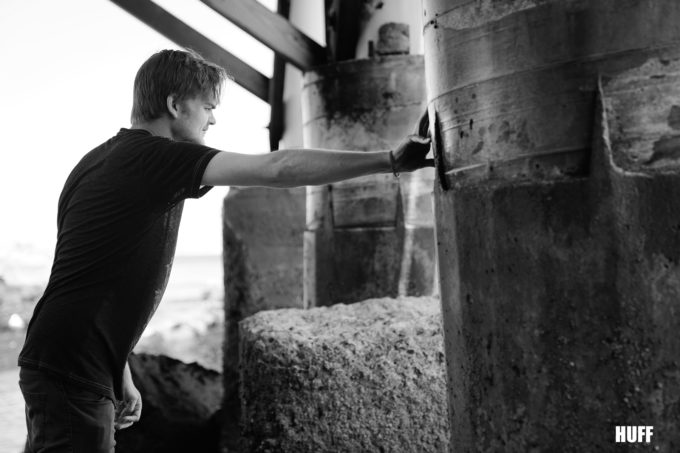 THE SPECS of the A7III
The a7III may be the lowest cost Sony full frame A7 body available now, but it is packed with cutting edge features and is not in any way a dumbed down model, or a compromise. In fact, I would be so bold to say it is all 99.9% of us ever need. This camera is better than most of us, even you uber skilled photographers. There's not much it can not do, as it has the speed, enough resolution for almost anything and low light abilities up there with the best. Lenses…well there are a TON today, and not only from Sony but from 3rd parties.
As I said in my earlier reports of this camera, you lose only a few things from the pricer models like a higher res EVF, and LCD (and a few other features many will not use) but you keep the new battery system, and it borrows tech from the A9 for its speed capabilities. This thing will focus faster and lock on better than the A7rIII, so yes, this is faster than the A7III for less. It has 5 Axis IS inside as well.
The lowdown…
24MP Full-Frame Exmor R BSI CMOS Sensor
BIONZ X Image Processor & Front-End LSI
693-Point Hybrid AF System
UHD 4K30p Video with HLG & S-Log3 Gammas
2.36m-Dot Tru-Finder OLED EVF
3.0″ 922k-Dot Tilting Touchscreen LCD
5-Axis SteadyShot INSIDE Stabilization
ISO 204800 and 10 fps Shooting
Built-In Wi-Fi and NFC, Dual SD Slots
USB Type-C Port, Weather-Sealed Design
Yep, you get the dual card slots as well here. All of these Sony bodies are similar in design and shape and size. What is lost or gained comes in the form of weather sealing, lower res or higher res EVF, slightly slower or slightly faster AF, and so forth. So if you choose the A7III you are NOT really missing out on some uber cool tech that may be in the a7RIII. In the case of the A9, it has the best EVF experience of the bunch with its no blackout EVF but again, that feature and the better build and all out speed come at a cost of $2200 more over the A7III yet the IQ may be a tad teeny better with the A7III! Call me crazy but this means that I would suggest only buying the A9 today if you want the fastest best built Sony today.
If IQ is your main concern, go for the A7III or A7RIII!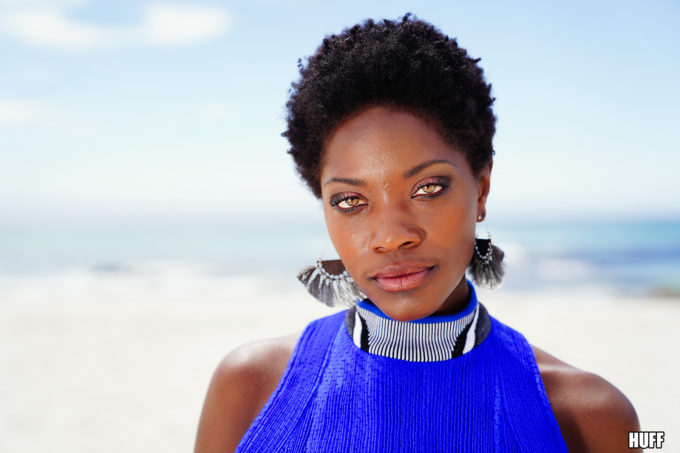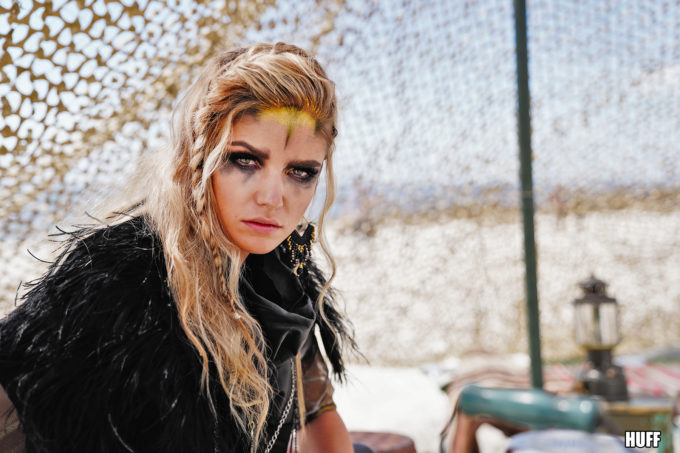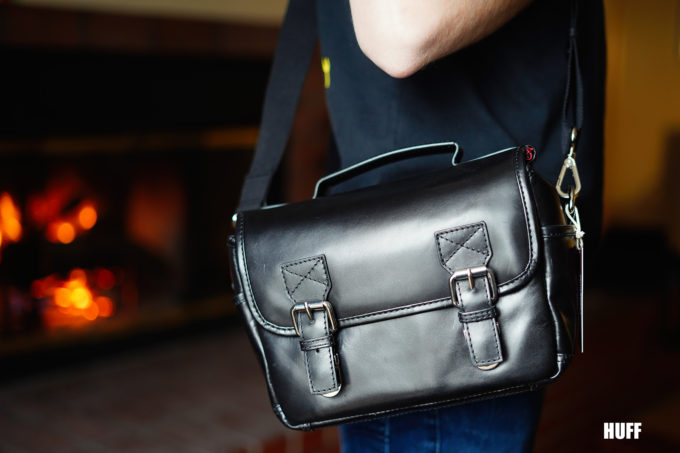 (BTW the bag above is one I have been testing out from BLACKFOREST BAGS and can be seen here. It's beautiful and LOW COST!)
IT's AN ASTONISHING VALUE..for SOME. 
The A7III is truly an astonishing value. No way around it. For under $2000 you get full frame and class leading speed, and IQ. You get superb low light that bests ANY APS-C made today, and you get a huge selection of glass to use, even M mount lenses can be used and it is very fun to use those little Leica lenses on these Sony bodies. You also retain all of the character of these lenses as the sensor is full frame, and those old lenses are made for full frame.
I can think of no camera under $2000 that delivers what the A7III does but as usual, it is not perfect. It's not my desert island camera but I know of nothing else on the market, at this price point, mirrorless or DSLR that can compete with the specs and features on paper for this price point.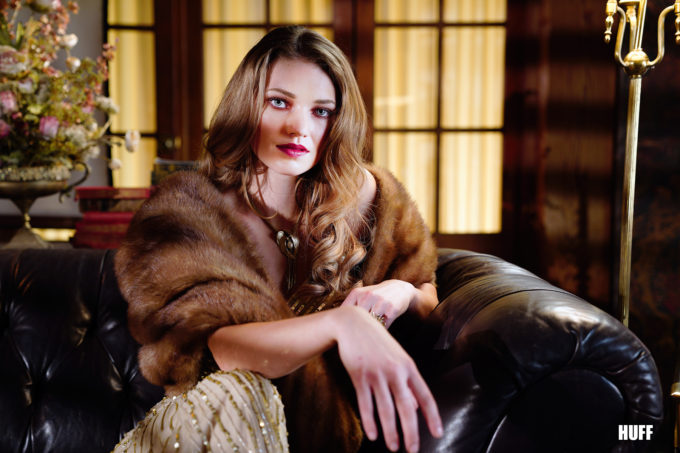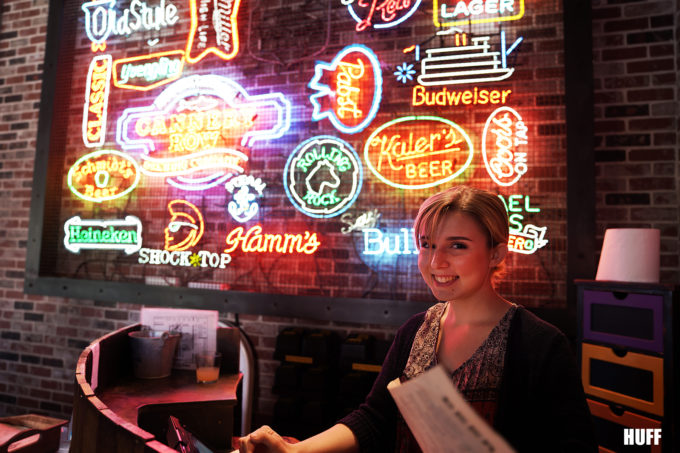 The value comes with the price point and what it offers for this price point. It's above and beyond and technology has improved in digital imaging for the last 10 years at a steady pace, and we have finally hit a sweet spot with mirrorless. So much so, Nikon and Canon have finally gave in and have been working on pro level mirrorless systems of their own. BUT they are behind the game, and 10 years behind. This means they will be doing some catch up, and it will be exciting times ahead as we see the "Mirrorless Wars" heat up.
Up until now Sony has not had any competition really when it comes to full frame mirrorless. Sure, we have other fantastic mirrorless cameras from Fuji, Olympus etc. But no one is doing FULL FRAME and progressing the tech like Sony. Since they make their own sensors (and sensors for many others) it makes sense.
But I have heard that Canon's pro mirrorless is already out there in the world being tested. Nikon is said to be coming out with a serious mirrorless system in 2019. All I will say is they better be full frame, and be fast, have amazing battery life and have superb video capabilities. See, it t took Sony 10 Years to do this. How long will it take Nikon and Canon whose DSLR sales have been slowing year after year.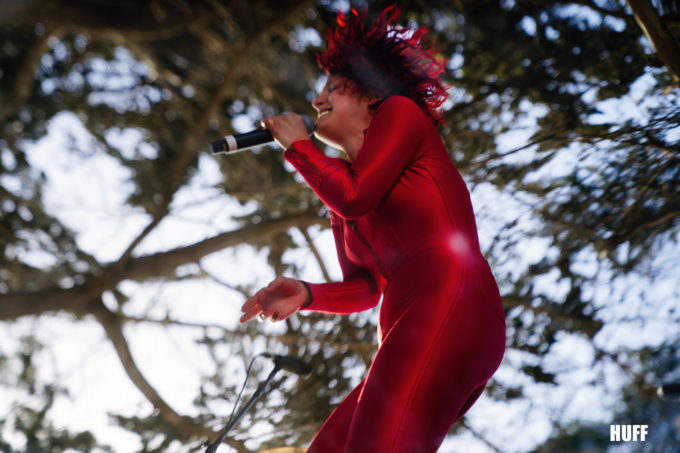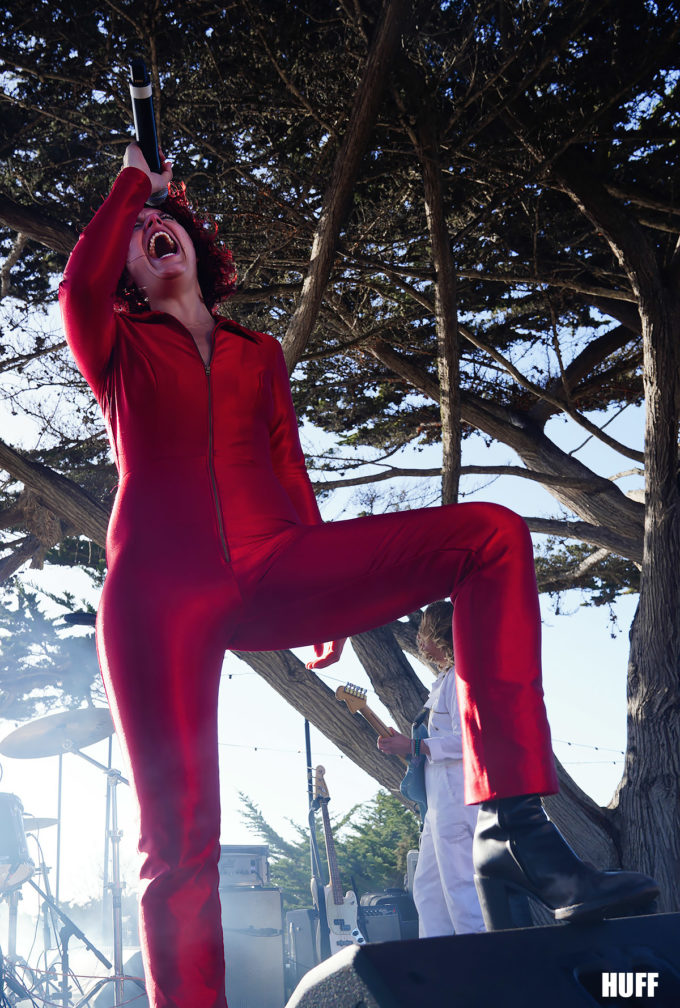 LOW LIGHT, HIGH ISO
There have been times I have lived in low light scenarios, shooting images in cave like conditions. Low light music clubs with one light bulb providing the light. In these scenarios, not many cameras can handle it. The Leica M10 and SL can't, Olympus can't swing it, and most APS-C's can't either (Fuji can't do it either). The only cameras that have blown my mind in low light have been the Sony II and III models and the Hasselblad X1D which to me is still an amazingly incredible and gorgeous camera, depending on your use. (My X1D 4 Part review can be seen starting HERE)
This Sony A7III is no exception for low light use. It just works. The AF works, locks on and the resulting image will have noise if you are in the dark and shooting at ISO 12800 or above but it's not nearly as offensive as some would think. Again, all comes down to what you like or want to shoot but do know that if you find yourself in the dark, these Sony cameras with even a Semi-Fast lens will see better in the dark than you do. They will delver an image that appears to be lighter than the scenario you are in.
Below is an image at 12800 and a crop of the image. These are right from camera with noise reduction turned off.
Must click on the images to see them correctly. If not they will appear soft. That goes for all images on this website! 
First the resized full image, then a 100% crop without any NR turned on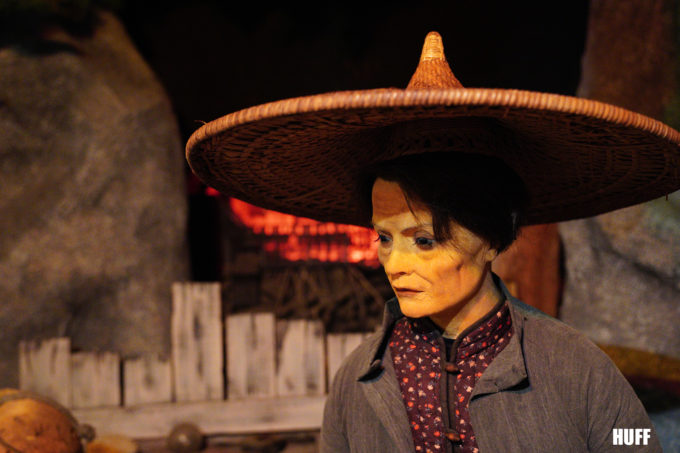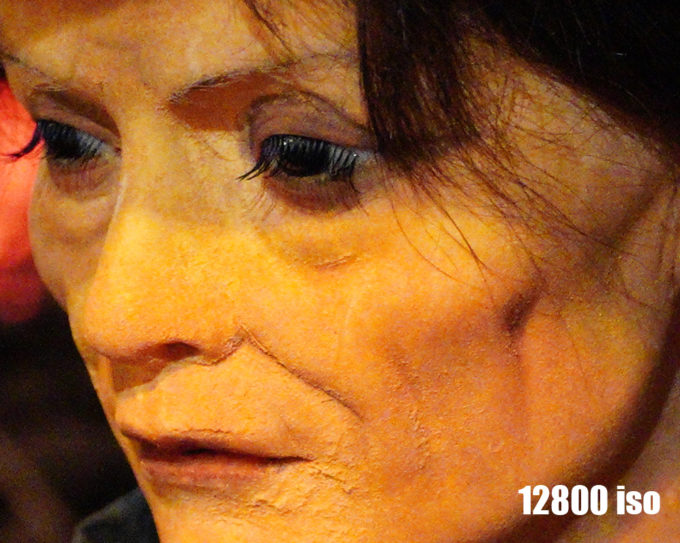 –
Image below is at 6400 ISO, crop right after the full scene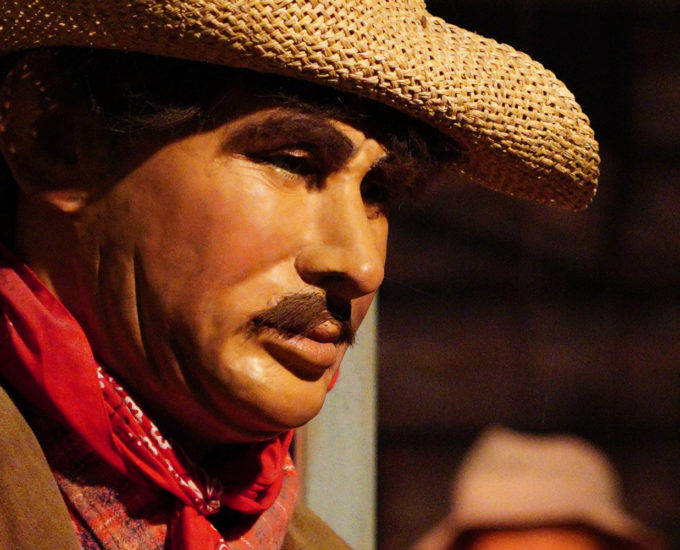 You can see that at 6400 it looks pretty damn good. ISO 12800 starts to muddy up but I would still use it if I had to in a low light scenario, and possibly convert to B&W. But for most, 6400 will be usable and look VERY good.
DETAILS
The a7III does have an AA filter. The A7RIII does not. For a few out there this may be a dealbreaker. I personally prefer cameras without the AA filter but in this case it doesn't seem to do much harm to the image or detail.
See an image below of a dog coming out of the ocean. I shot this with the 24-70 from quite a distance but you can see the the full out of camera image by clicking on it below. Keep in mind, this is a JPEG. RAW would be even better (I will add the raw file here in a few days).
MUST CLICK IT TO SEE IT FULL SIZE!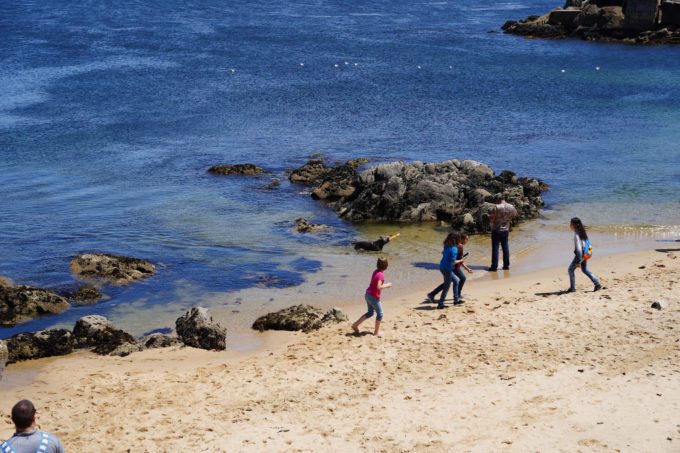 I mean, for an JPEG saved as a level 8 JPEG before uploading this is not bad at all. In fact it shows just how good this camera (and 24-70 GM lens) is.
DRAWBACKS 
I thought for a while on what the drawbacks are for this camera, and the only one I have found applies to ALL Sony models. The menu is too complex and deep. I wish there was a simple mode, or as my friend Chad Wadsworth has said "A classic mode" with simple menus and interface like the Leica's and Hasselblad X1D. I also wish Sony would design a killer camera, even if it was a one off model… create a work of art that performs like they do and you would then have my desert island camera.
THEY CAN DO IT! Will they? I doubt it. There truly aren't weaknesses that I can find with the 7III for the money. Sure, I can say "Why didn't they use the high res EVF"? But I know the answer. To save money so they can save US money! You want the best you pay for the best but in this case, the 7III, as stated, is not a dumbed down camera or compromise. It's simply fantastic.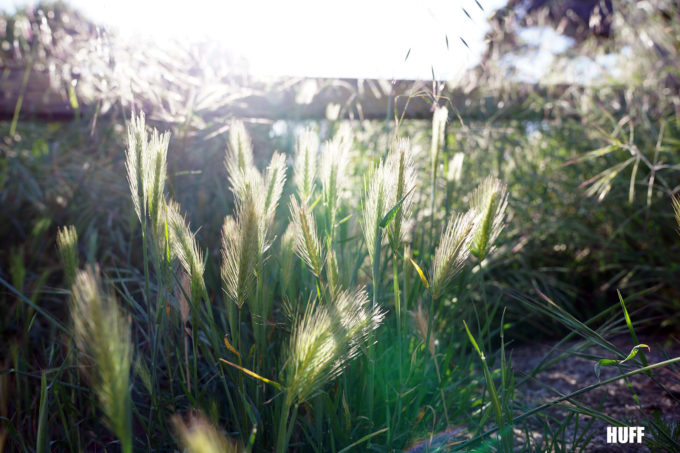 THIS IS ONE CAMERA TO TAKE SERIOUSLY. 
MY FINAL THOUGHTS.
There are probably over 100 reviews out there for this camera right now. Many did them a month ago, some just 2 weeks ago and a few just completed them. You can find them on YouTube, the Web and on personal blogs. Me, I am late to the party review wise but when a camera like this comes down the pike I have to really use it more than once or twice to get a feel for it. I have to develop a relationship with it as a tool, so I know what to expect of it, what it can do and what it's limitations are.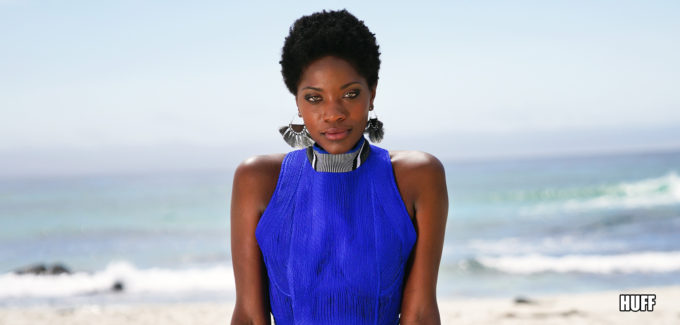 I have to get it in my hands, to see if I have ANY issues with it at all. To see if there are quirks, flaws or problems that I myself encounter (not anyone else). For me, in all of my use of the A7III I have NOT had ONE issue with it at all. No freeze ups, no crazy stalls, no lag, no issues with the speed, AF or video. In fact, these latest gen Sony cameras are incredibly solid in performance. Here at the Kando 2.0 trip there are hundreds here using the newest Sony models and I have not see anyone with issues (not to say there hasn't been but if so, I have not seen it).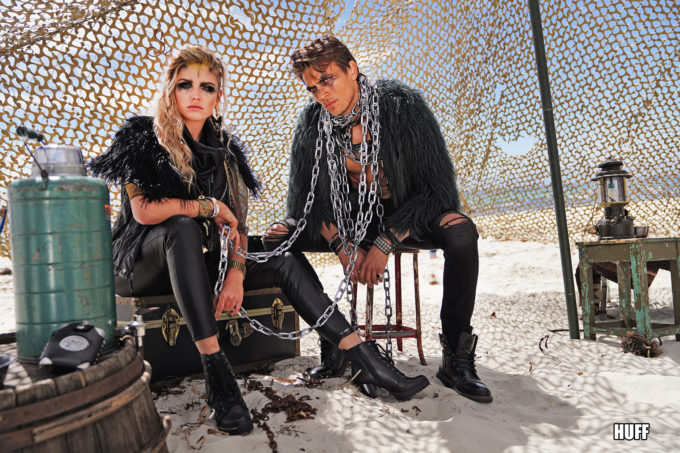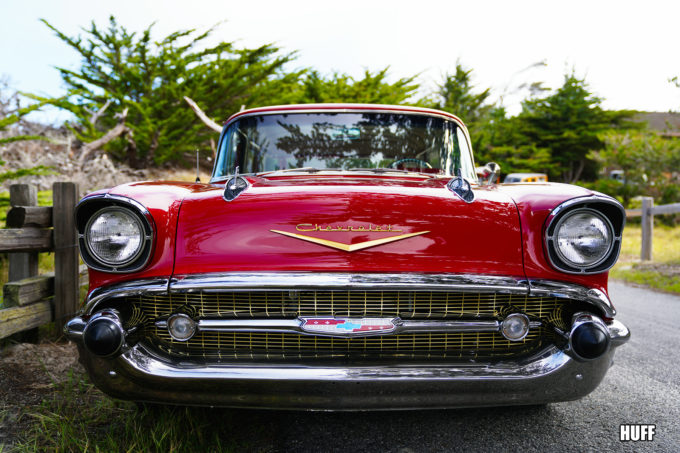 Today's Sony camera is much different than the Sony cameras of the past, and I mean 10 years ago, 9 years ago, 8 years ago. Who would have thunk that those little 1st NEX3 and 5 cameras would evolve in to an incredible system that PROS would be switching to? I'm far from the only one singing the praises of these new Sony cameras. Olympic pros, concert pros, wedding pros, portrait pros..all are loving these new cameras.
Almost every serous reviewer who actually uses the camera seems to love it. Those who have not used it, and are fans of certain brands may trash Sony but the fact of the matter is this:
These cameras deliver all one could want or need, and while I find the body design boring and dull, I can not deny the performance of these cameras. The "Basic" A7III offers most of us all we will ever need. Again, if you want more resolution in your images, or EVF go for the A7rIII. If you want all out speed, go A9. If you do not mind slow quirky performance spend $700 and go for an original A7!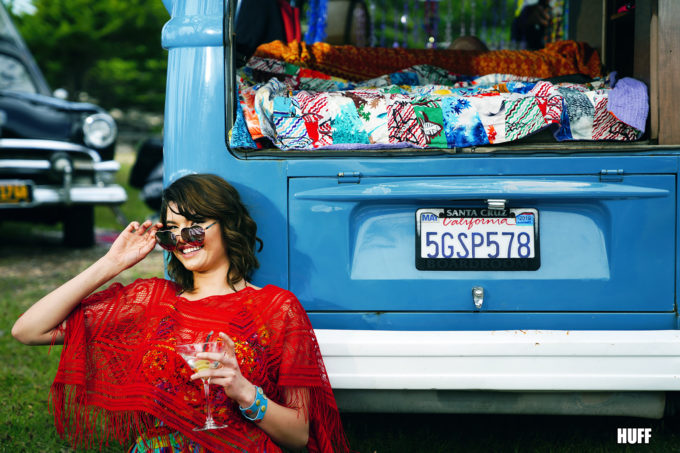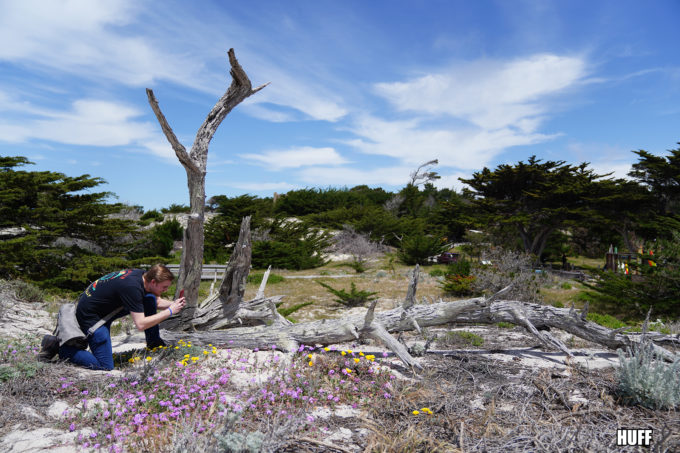 But for those who want the flavor of all of the version III bodies from Sony and you have a $2k budget, you can not go wrong with the A7III. Video, photo, speed, response, and experience is all top notch. No one can say otherwise as if they do they are not being honest with you or themselves.
Sure, Sony cameras may not appeal to all as their design, menus and buttons leave some to be desired (I wish they would design a truly amazing enthusiast body) but again, the performance can not be denied. By anyone. That is the truth, fact and just how it is.
There's no bad here. Just good. Digital tech has come a long way for imaging, and it will only get better because competition is on the way via Canon and Nikon. I just hope they are serious, and deliver something outstanding so we all can benefit from companies pushing the limits. I am excited to see what is to come in the full frame mirrorless world. I will be here to check them all out, and relay my thoughts to you, or anyone who is interested in hearing them.
Here is a video I did on the spur of the moment the other day, as I felt an excitement from within about what is to come in the digital world. Do not take what I say here (in this video) as me saying a camera is the only thing that can motivate you to shoot, but rather a component to aid in that passion and excitement because when you have a camera you LOVE and can bond with, it just makes your photography adventures THAT MUCH better.
I have a confession! 
Thanks to all for reading my thoughts on the A7III. They come from the heart and I am not into going into detail about tech specs, I never have done that actually. Ten years of reviews and I still write them the same way, and 2018 and 2019 is making me excited again about what is to come. I will say that the A7III is flat out a fantastic camera that you will not be disappointed in, no matter what you may shoot. HIGHLY RECOMMENDED!!!
OH and BTW, this 24-70 G Master is GORGEOUS as we already know. Every image in this review was taken with the 24-70, and all of these are JPEGS! I will share RAW files at a later date when I get back home and can process them correctly. You can buy this lens at B&H Photo or Amazon!
Thank you all!
You can order the A7III at any of my trusted dealers below:
OTHER RANDOM NOTES ON THE A7III
It does have some weather sealing but not at the pro level. Battery life is around 700-800 shots though I have gotten 1300 on a charge. Video capabilities are, as usual, fantastic and it does shoot 4K of course. LCD and EVF are slightly lower res than the A9 and A7RIII but in use, it's not something I really notice. Once you shoot for a few minutes your eyes adjust and it is not an issue. The joystick on the back is fantastic, and the continuous AF is just under the A9. I do not talk about or test all of these crazy specs, as there are 100 other reviews that have done that. Instead, I prefer to speak about the usability, the performance and the passion that comes from using a product. This one ticks all the right boxes.
---
PLEASE! I NEED YOUR HELP TO KEEP THIS WEBSITE RUNNING, IT IS SO EASY AND FREEE for you to HELP OUT!
Hello to all! For the past 8 years I have been running this website and it has grown to beyond my wildest dreams. Some days this very website has over 200,000 visitors and because of this I need and use superfast dedicated web servers to host the site. Running this site costs quite a bit of cash every single month and on top of that, I work full-time 60+ hours a week on it each and every single day of the week (I receive 100-300 emails a DAY). Because of this, I could use YOUR help to cover my costs for this free information that is provided on a daily basis. 
To help out it is simple, and no, I am not asking you for a penny!!
If you ever decide to make a purchase from B&H Photo or Amazon
, for ANYTHING, even diapers..you can help me without spending a penny to do so. If you use my links to make your purchase (when you click a link here and it takes you to B&H or Amazon, that is using my links as once there you can buy anything and I will get a teeny small credit) you will in turn be helping this site to keep on going and keep on growing.
Not only do I spend money on fast hosting but I also spend it on cameras to buy to review, lenses to review, bags to review, gas and travel, and a slew of other things. You would be amazed at what it costs me just to maintain this website, in money and time (250 hours a month, and about $3000 per month).
So all I ask is that if you find the free info on this website useful AND you ever need to make a purchase at B&H Photo or Amazon, just use the links below. You can even bookmark the Amazon link (not the B&H) and use it anytime you buy something. It costs you nothing extra but will provide me and this site with a dollar or two to keep on trucking along.
AMAZON LINK (you can bookmark this one)
B&H PHOTO LINK – (not bookmark able) Can also use my search bar on the right side or links within reviews, anytime.
Outside of the USA? Use my worldwide Amazon links HERE!
You can also follow me on Facebook, Twitter, or YouTube. 😉
One other way to help is by donation. If you want to donate to this site, any amount you choose, even $5, you can do so using the paypal link HERE and enter in your donation amount. All donations help to keep this site going and growing!
 I do not charge any member fees nor do I (nor will I ever) charge for reviews, so your donations go a long way to keeping this site loaded with useful content. If you choose to help out, I thank you from the bottom of my heart.