Night Time Street Shooting with the Sony RX1..AMAZING High ISO Samples.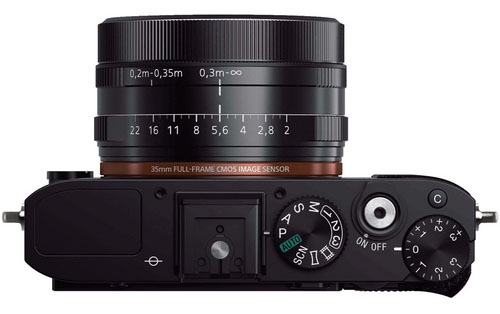 Ok guys, I promised more and more and more on this hot camera so here is MORE! Just returned from a late night walk and am BLOWN AWAY by the high ISO and usability of the RX1 on the street late at night. The camera is fast, responsive, silent and shooting at ISO 25,600 in B&W is IMO..beautiful.
I will keep this post short in text as I have to get some sleep as I have an early and VERY long day tomorrow (when the official shooting begins with the new Sony cameras) which will be jammed packed shooting from 7am to 10PM. (am writing this at 1am).
[ad#Adsense Blog Sq Embed Image]
So with that said I just want to share some photos from the late night walk. Things I like about the RX1 after a day? Size, weight, speed, lens, and build quality. I will admit that shooting in low light at night did result in a few AF misses but it was not any worse than most other cameras when shooting in the dark. On a few occasions the camera hunted when the light got REAL low and a couple of times focused on what was behind my subject. When I put it into MF mode using focus peaking it worked VERY well. Remember this is NOT final firmware so maybe Sony can improve on this. They say they are improving the IQ some as well so we shall see.
EXIF is embedded on all shots below and you must click them for a larger view. Also, when I get home next week I will write more in-depth on the RX1 with crops and processed shots as well. After that Sony should be sending me one soon for an "official review". The thoughts I am posting now are just my 1st look thoughts and samples.
After tonight's walk it made me really get excited again about this camera because it does low light/night VERY well. The high ISO is nothing short of astonishing and just think, every image here is an OOC JPEG without noise reduction. ISO 25,600 is VERY usable for gritty B&W street shooting. Pair that with the super sharp and soulful Zeiss 35 f/2 and well…where did I put that spare $2700?
BTW, San Francisco is AWESOME and I hope to come back really soon when I can spend some quality time here.
ISO 6400 direct from camera JPEG – click for larger – Noise Reduction turned OFF!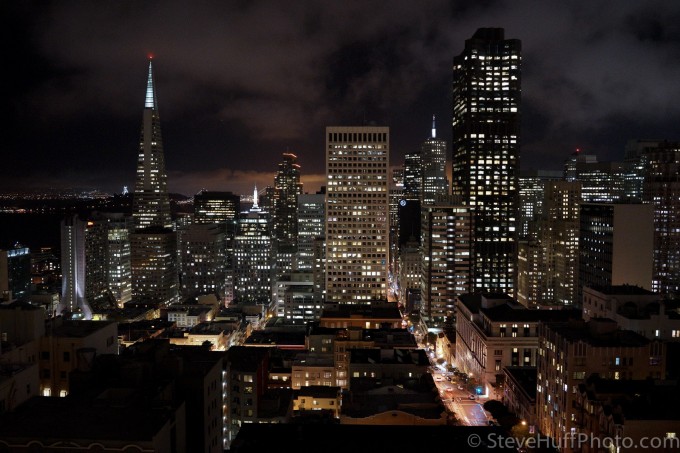 –
With an f/2 lens you really do not need higher ISO when you have light so this was the lowest ISO of the night, 160 – OOC JPEG in Standard Color mode..
–
ISO 5000 – OOC JPEG – NR OFF!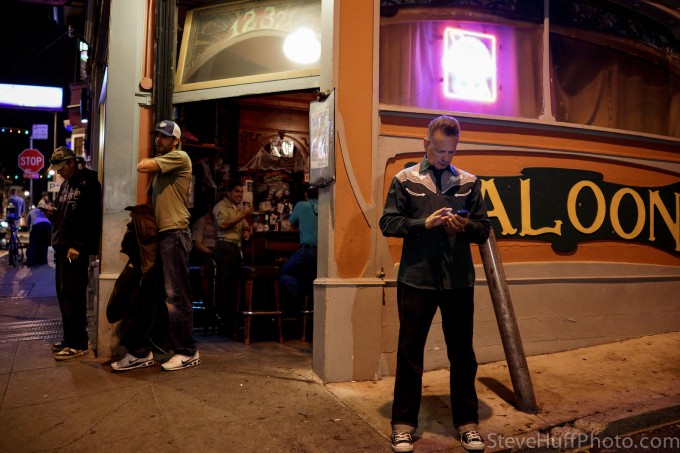 –
ISO 2500 – NR OFF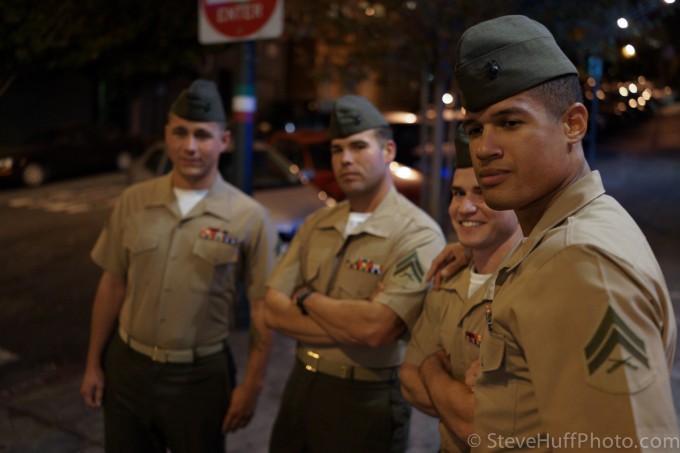 –
ISO 8000 – YES, 8,000 – NR turned OFF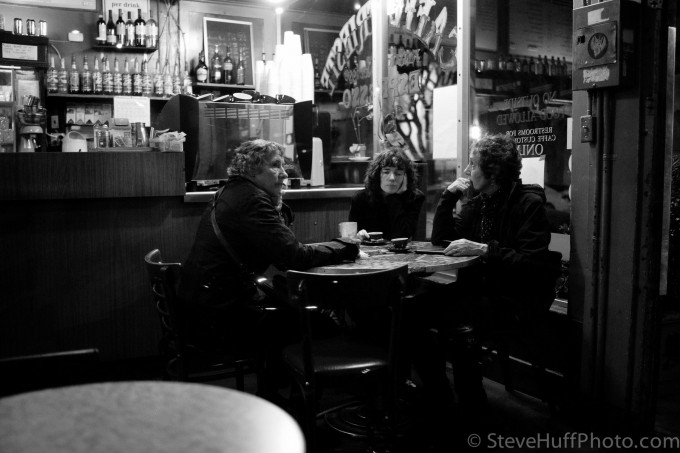 –
Now we get down to business…ISO 25,600 – NR OFF!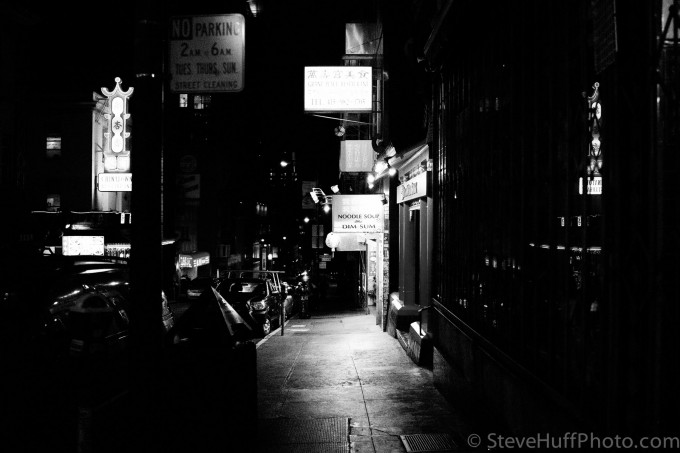 –
ISO 25,600 – the lens and sensor combo are stunning…ZERO NOISE REDUCTION! and this is a JPEG direct from camera!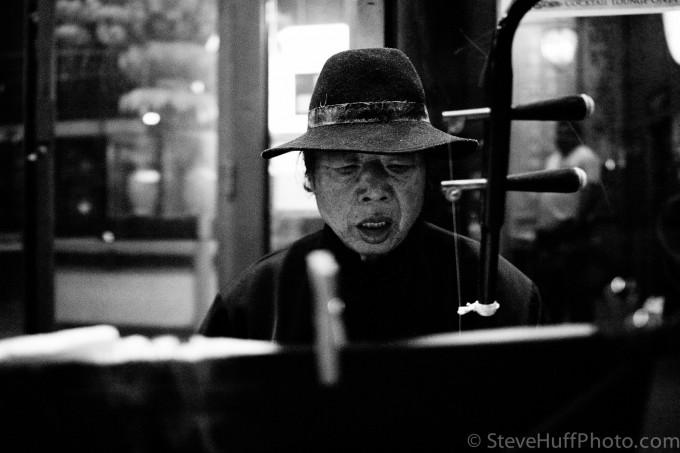 –
ISO 25,600 – Direct JPEG, NO NR!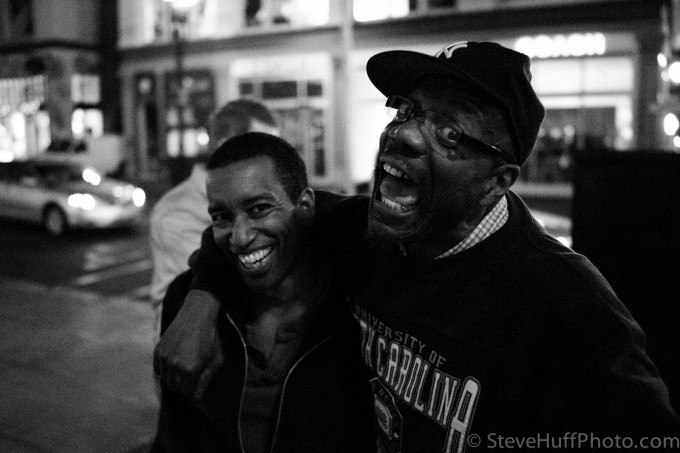 –
25,600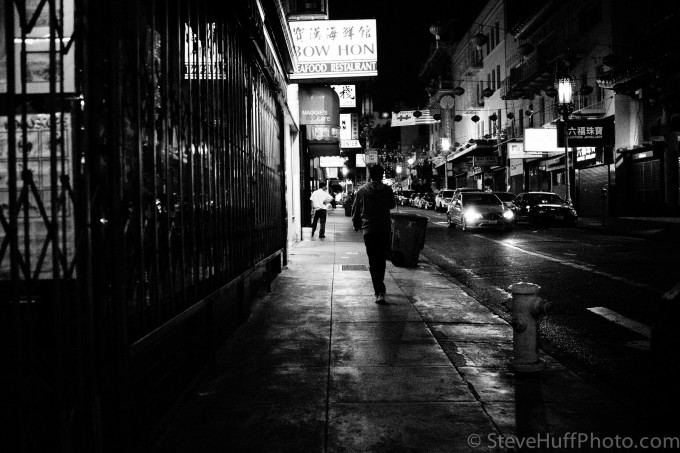 And a color shot at ISO 25,600 – retains all detail and sharpness – NO NR, direct from camera JPEG!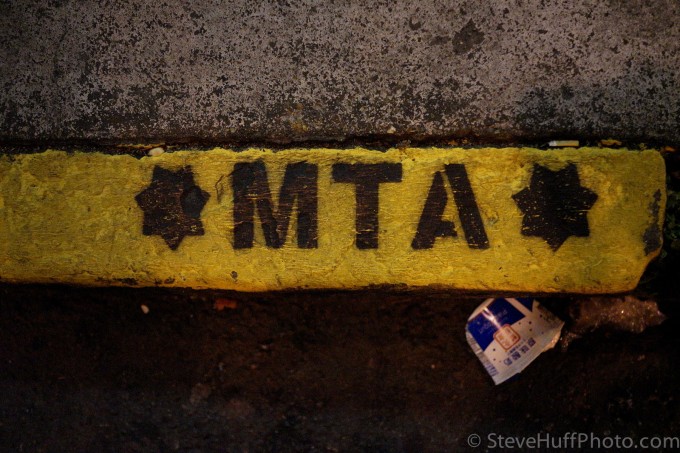 Pre-Order the RX1 at Amazon