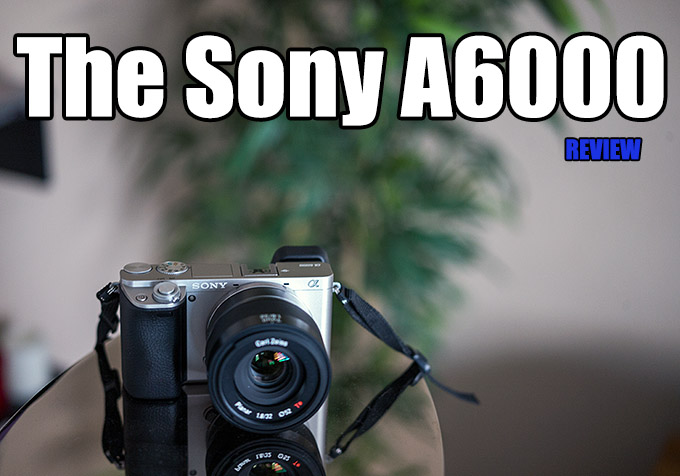 The Sony A6000 Digital Camera Review by Steve Huff
Sony is back once again with a camera that may appear to be just like the previous NEX-6 but takes it to the next level with new branding (No more NEX name or Menu, this is the ALPHA 6000), a new more robust and square body, and a very good price. The new Alpha line came about when Sony released the A7 and A7r and renamed them from NEX to Alpha. With the NEX camera line, Sony always had loads of complaints that the menu..well..sucked. It sort of did. I even complained about it on a few occasions and said "why do they not just use the Alpha menu system"!?!? Well, now they do and it is so much nicer than the old NEX menu system. Much quicker, easier, and laid out better in every way. The last NEX, the NEX-6 was and is a great camera. Nice size, built-in EVF, good speed and finally, some great lenses for the system. The new A6000 kicks it up a notch and the result is Sony's best APS-C NEX style body to date. This one is a screamer and a sleeper that many will pass up.
Before I get into the review and the images, let me state that I have had this body for 3 weeks, thanks to Sony sending me the review sample. So thank you Sony! If they did not send it I myself may have passed on reviewing it as I originally thought it was just another re-hash of the NEX cameras. While it is a rehash to some extent it is so much better than any NEX camera that if I were to offer an Editors Choice" or "Steve's Pick", this would be one of them. In the past I have reviewed all of the NEX cameras (almost) and you can see those reviews HERE at Mirrorless Central in the Sony section, the place where I archive all of my mirrorless reviews. BTW, This review will be of the shorter variety so I AM NOT re-hashing my reviews.
Most of what I felt of the NEX-5, NEX-7 and NEX-6 is the same with the A6000 because at its core and heart, it is still a NEX camera in design, in feel and in use. Basically we are getting the new menus, faster speed and the best IQ in a NEX type of camera to date. We also get the WiFi and camera apps but WiFi is in almost every camera today so it is a must for most companies to throw it in, and it works great here in the A6000. The apps are cool but I never use them as it slows me down too much. Some love them though. For me, the A6000 is a REAL camera that can offer someone wanting to step up from a P&S to professional quality images (with the right lens). It can also offer owners of the NEX cameras the new interface and the super fast speeds.
My biggest bang for the buck system of the year – The A600 and Zeiss Touit 32 1.8 – Under $1400 for the set. This one was shot at f/2.2 and is a JPEG from the camera. Click it to see it MUCH better. This impressed me, especially being a JPEG.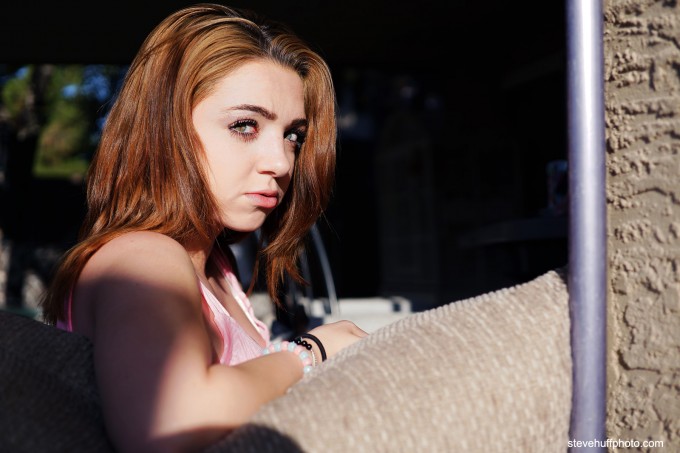 The A6000. What are the specs?
The best of the  A6000 specs are below:
24.3MP Exmor APS HD CMOS Sensor and BIONZ X Image Processor – The latest processing power and the latest Sony APS-C sensor. Sony always leads the way in Sensor design IMO.
Fast Hybrid AF System – The Fast Hybrid AF system utilizes both a 179-point phase-detection system and 25-point contrast-detection system to achieve precise focus in as little as 0.06 sec. This system also provides AF tracking when shooting up to 11 fps in continuous high mode and functions seamlessly when recording full HD movies. In real world use, this camera is FAST. One of the most responsive cameras I have ever used. No slowness here. I remember the very 1st NEX-3 and NEX-5. They were so slow when compared to this new A6000. How things have improved.
There is also Eye AF! A detail-oriented focusing function that can prioritize a subject's pupil and dedicate focusing performance on that for sharply rendered portraits; Lock-on AF is a dedicated focusing method for use with moving subjects and adjusts the target frame size as the subject moves throughout the image frame; AF area settings allow you to prioritize specific regions within the frame for increased accuracy; and AF-A (Automatic AF), AF-S (Single-shot AF), AF-C (Continuous AF), DMF (Direct Manual Focus), and Manual Focus modes can also be chosen.
Full HD Video Recording – Full HD 1080i/p video recording is supported at both 60 and 24 fps frame rates to produce high-resolution movies with a smooth, cinematic look. Full HD videos are recorded using the high-quality AVCHD codec, while 1440 x 1080 and 640 x 480 formats are also supported in the Internet-friendly MP4 format.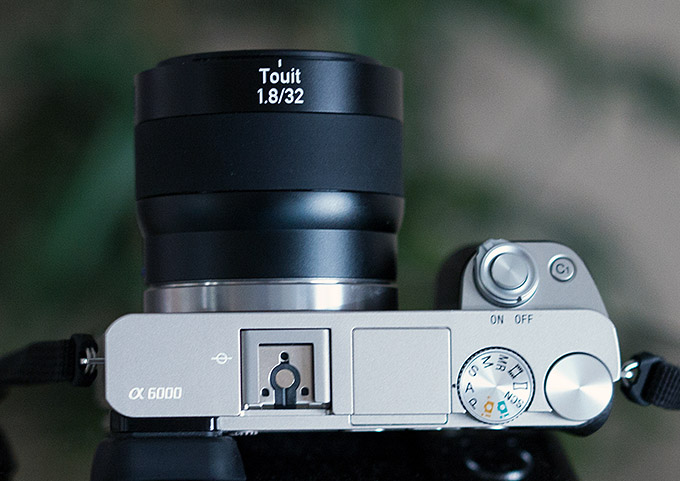 Body Design – The Tru-Finder 0.39″ 1,440k-dot OLED EVF features a refined optical system that integrates four double-sided aspherical elements to provide 100% frame coverage and a wide 33° viewing angle for clear edge-to-edge viewing. The electronic viewfinder's design offers a true live view image, which is able to simulate the appearance of the finalized image prior to shooting and also avails focusing aids, such as MF Assist and the Peaking function. The 3.0″ 921k-dot rear Xtra Fine monitor is a larger alternative, suitable for making accurate compositions, reviewing imagery, and navigating the menu system. It features a tilting design that can tilt upward approximately 90° or downward 45° to benefit working from high and low angles. Additionally, WhiteMagic technology works to increase the overall brightness of the screen to better support use in bright or sunlit conditions.
Built-In Wi-Fi Connectivity
Additionally, PlayMemories Camera Apps are also supported via the built-in Wi-Fi connection, and allow you to personalize the camera's features depending on specific shooting styles. Apps are available to suit creating portraits, detailed close-ups, sports, time lapse, motion shot, and other specific types of imagery.
Sony 16-50mm f/3.5-5.6 OSS Retractable Zoom Lens.
The Zeiss 32 1.8 on the A6000 is fantastic though the front bokeh can be a bit odd at times. Still, one of the best lenses i have used on a Sony camera. I was not a HUGE fan of the Touit 32 1.8 on the Fuji system but love it on the Sony.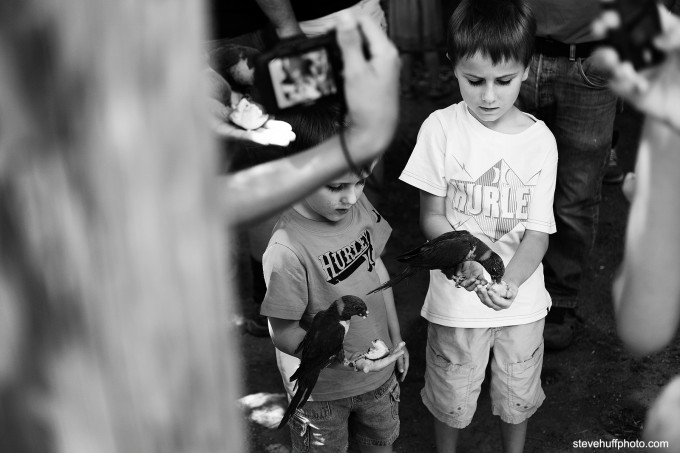 My First thought on the A6000 after it arrived
When the A6000 box arrived I was thinking "Great, a variation of the old NEX-6..not exciting".  Then I took it out of the box and thought.."Damn! This is the best feeling and looking NEX style body ever". Sony sent me the silver version and it looked pretty sharp. All I had was a kit zoom so I knew I had to try something better but even so, the kit zoom was doing great. I love the fact that the new 16-50 is so small and sleek when compared to the old long and fat 18-55. Yes, these Sony's are getting better and better with each release. The best part about the A6000 kit is the price. Coming in at $798 for the camera body AND kit zoom, it makes me feel dirty to recommend other APS-C cameras that cost more because the A6000 is so good in so many ways. It is a little on the lightweight side but feels just as good in build, if not a little better, than the Fuji offerings. So again, good bang for the buck.
I looked the body over and remembered I also had that Mitakon 50 0.95 and it was a native E mount lens! Why not slap it on and give it a try? I did just that and the snapshots I snapped with it are below (all were at f/0.95), as well as a look at the A6000 with the lens attached: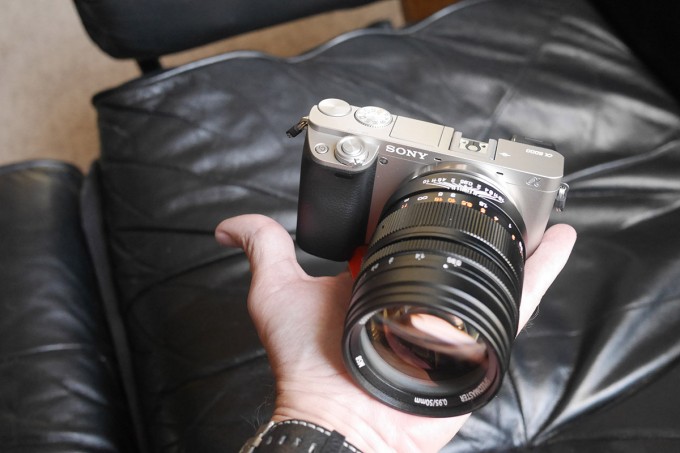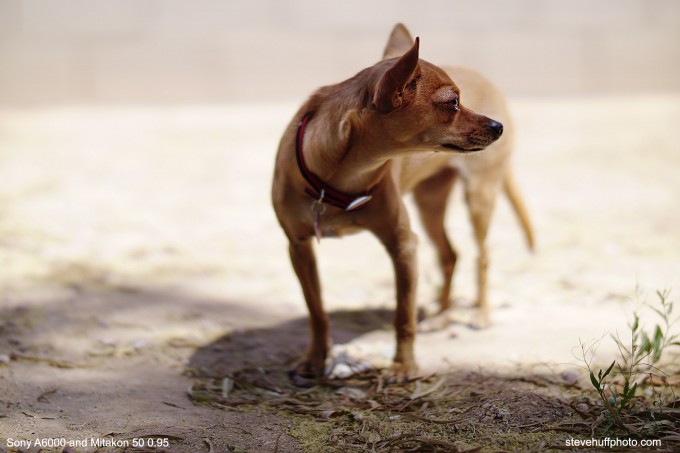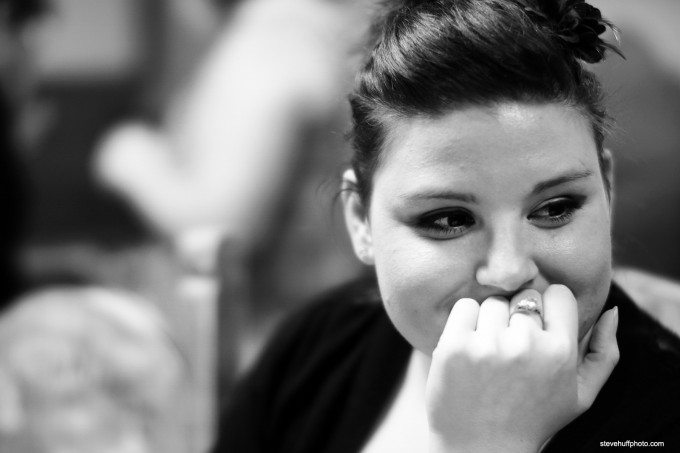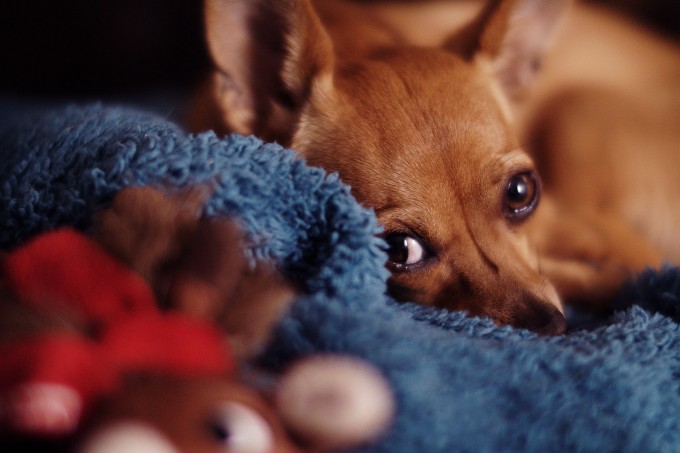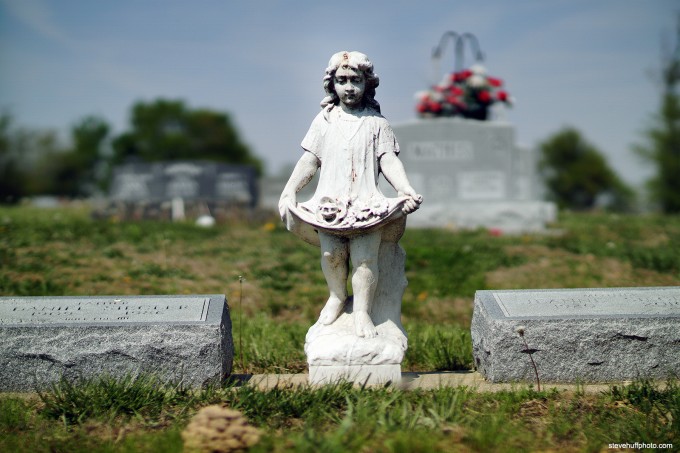 The combo of A6000 and the Mitakon ROCKED! Not as good as it was with the A7 but it was nice to have that shallow DOF and a super fast WELL MADE lens on the camera. It felt solid, it inspired confidence and for me, was easy to focus just using the EVF. While not a perfect lens (it has some odd Bokeh qualities) at $799 it gives you a taste of those super shallow DOF lenses like the Leica Noctilux that comes in at $11,000. While I feel the Sony 55 1.8 or Zeiss 32 1.8 are overall better choices if you are only going to have one lens, the Mitakon is great if you want to add some artistic flair to your photos. The thing is a beast of a lens and well worth the $799.
With more use of the A6000 I started to realize that this camera was actually pretty special. For under $800 I was seeing the fastest response of any camera in recent memory (mirror less). The response, the AF and even the shutter were fast and gave me an actual sense of speed while using it. Like AIM, FIRE, FIRE – BAM! Done! As I said I have reviewed nearly all Sony NEX cameras and while the A6000 is VERY similar to all of them in many ways, it is the most responsive in all areas without question.
Oops, they did it again! But no biggie. 
After looking through the box more I realized that Oops, Sony did it again. No external dedicated battery charger. This time I will forgive them though as for $798 (yes I keep relating the price because it is such a value) they could not have given it all. If this camera were $1200 I would have been upset at the fact that all we get is a USB cable to charge while the battery sits in the camera. At $798, it is fine. You can buy an external charger for Sony batteries at Amazon for cheap, so no big deal. Look at this crazy deal. For $19.99, and using Amazon prime, you can get a dedicated charger and extra battery. Yes, a battery and charger for under $20. SNAG IT if you have an A6000 or A7 as they use the same battery.
The Kit Zoom is pretty nice. 
Usually I am not too fond of the kit zoom's that are included with camera kits. They are usually slow, soft and cheap in build. The A6000 includes the better Sony Kit Zoom, which is the 16-50 OSS lens that normally sells for $350 on its own.  Some people are not a fan of it but I happen to think it does great on the A6000. If you have light and need the versatility that a zoom offers, it is a great lens and gets the job done. I used it while walking around rural areas in Southern Illinois with my Mother over Mothers Day and it did great.
These are all OOC JPEGS using the kit zoom and A6000. Click them for larger! 1st two shot by Brandon.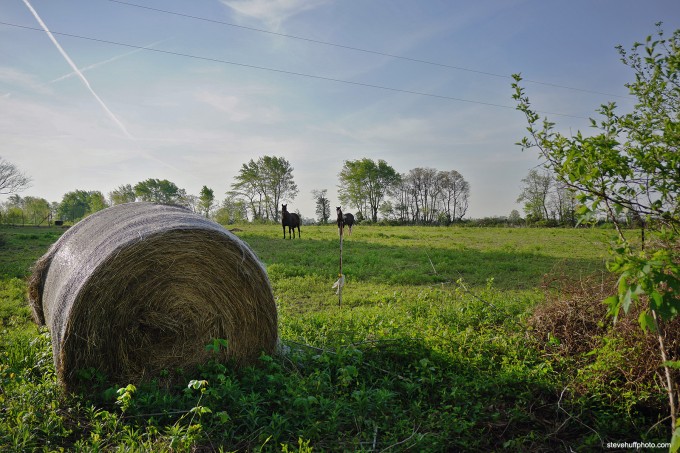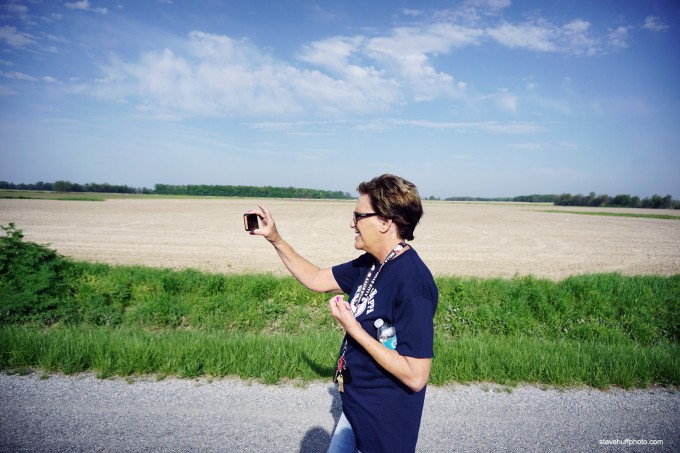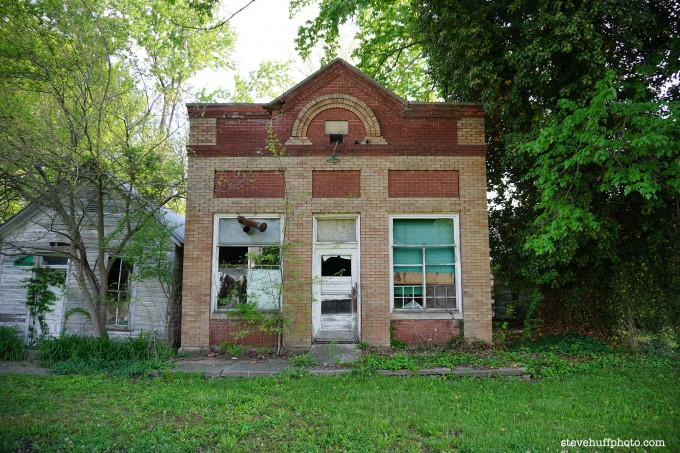 So while I am still not a fan of zoom lenses (I prefer primes) the kit zoom is actually a nice and small little lens. Not perfect, not high end, not anything giving a WOW factor but when it is included in a camera of this price it is very nice indeed. The color is very nice right from the camera as well, which is not the case with many of the cameras that are even priced into the thousands.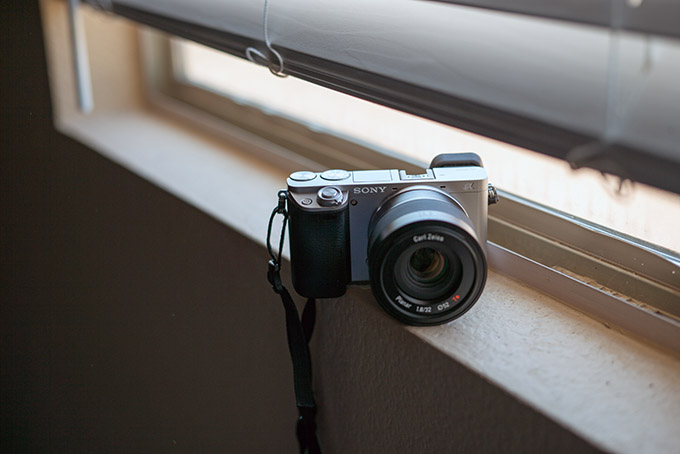 The need for MORE speed!
The Sony A6000 is a monster in the speed department. It can shoot 11 frames per second and due to its crazy focus points covering 92% of the sensor, it is uber fast. It has contrast and phase detect AF, which in laymen's terms means IT IS FAST. When I was shooting with the bundled kit lens the camera was lightning fast. I shot the camera in all kinds of light and never once had an issue with Auto Focus. As i mentioned earlier, I do not remember any other camera being this fast. It is faster than my old fave, the Nikon V1..faster than ANY other Sony to date (much quicker than the A7 flagship) and faster than any Fuji. I think it even edged out my Olympus E-M1 which has been my benchmark for speed and response. While the Sony system does not offer the lenses that Micro 4/3 does, nor does the A6000 offer the build and features of the E-M1…it is up there and maybe faster in the speed department.
Sony also excels here with focus tracking. If you want to shoot sports or action, this is probably the best mirror less to date to do just that. In fact, I know it is. So I will say it clearly: In May of 2014, the A6000 is the best mirror less camera for tracking moving subjects as well as overall speed. 
An APS-C sensor that is super fast, responsive and has amazing AF? Yep, that has finally become a reality in the Sony A6000. Every year cameras get faster and add more features. Sometimes they are not really worth the upgrade and sometimes they are. If you value speed and an APS-C sensor, you MUST try the A6000.
All three images below were shot as JPEG using the Zeiss 32 1.8 Touit lens. The 1st one was converted to B&W using Alien Skin. STILL my fave filters!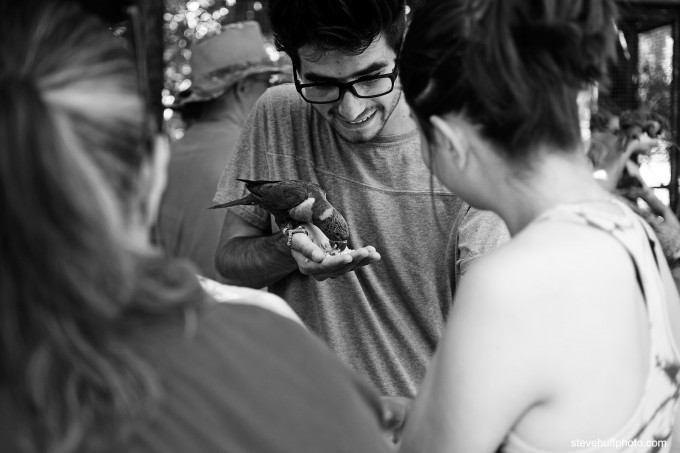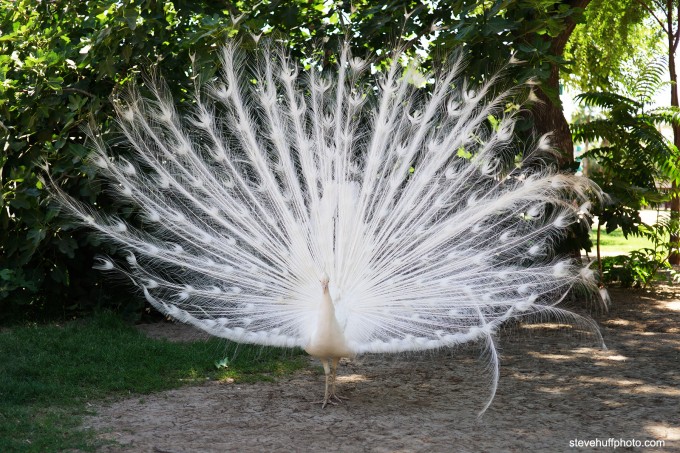 Overall Image Quality
I knew from the get go that the A6000 would have excellent IQ. I mean, would Sony release this camera with anything but at least as good of IQ as the older NEX-6? No. In fact, I feel it surpasses any NEX to date for IQ and I am just talking about JPEGS! The JPEG quality from the A6000 is fantastic. I shot this camera as a JPEG shooter to make it more challenging and to see what kind of color and quality would come out. I was surprised as every JPEG I looked at was sharp (though would be better and cleaner with RAW), clear and with pleasing color. The A6000 has the same color modes as previous NEX cameras so you have the usual Standard, Vivid, Nutral, Clear, Light, etc. While I feel they should drop 75% of those and just concentrate on the core color modes, the Sony's always offer all  kinds of gimmicks and things to try. Still here is the Sweep Panorama mode, the Intelligent Auto and the Picture Effects, none of which I ever use. For me, just give me Aperture Priority and a good Auto ISO and I am off to the races.
As for JPEG shooting, below are a couple of direct from camera JPEGS. You can right-click on them to open them in a new window and see the full size file. Both were shot with the A6000 and Zeiss Touit 32 1.8.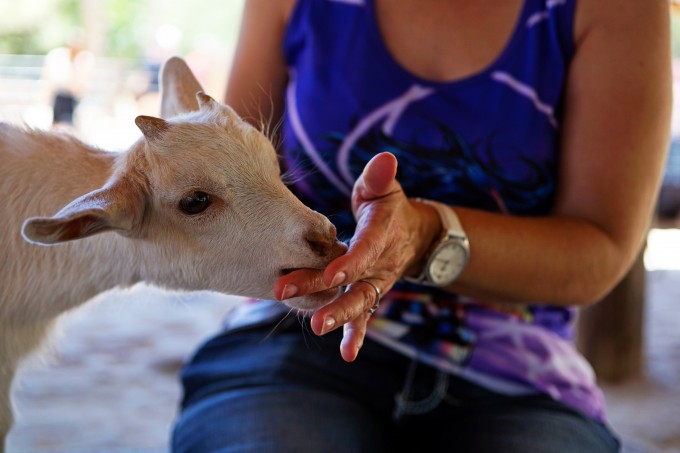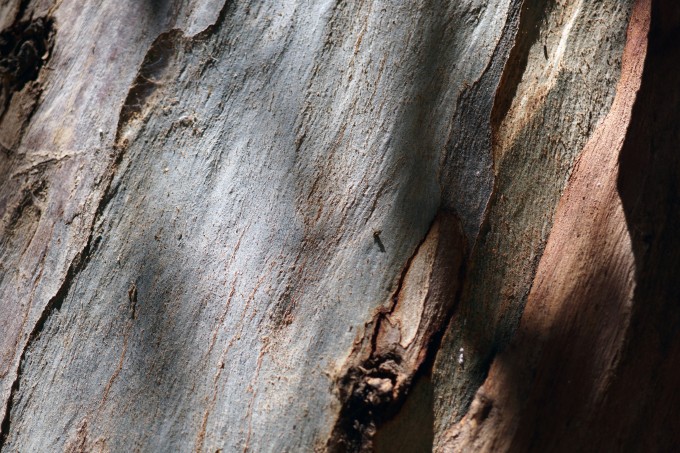 High ISO and low light. Is it any better than previous models?
High ISO on the A600 is excellent as one would expect. Today we should not have to worry about ISO capabilities of modern-day cameras as they give us so much more in this area than film ever did. EVER. We can shoot clean with many cameras right up to ISO 3200, some even 6400. With the new Sony A7s coming soon we can go to levels we would have ever thought possible in our lifetime just a few years ago. So shooting the A6000 in low light with higher ISO is as good as one would expect but below is some ISO crops from 1600 and up.
The A6000 has very good high ISO performance all the way up to 6400 ISO, which is all anyone would really ever need. I mean, how many of you shoot past ISO 1600 on a regular basis? The test image below was shot in my office with natural light coming in through slightly open blinds. Noise Reduction was turned off 100% in camera and what you see below is all OOC JPEG.
Bottom line, the ISO capability rocks on the A6000 but then again, Sony has always been good at this. You can see the detail at 6400 and it gets lost at 12,800 so 6400 is as high as I would want to go.
The Test Image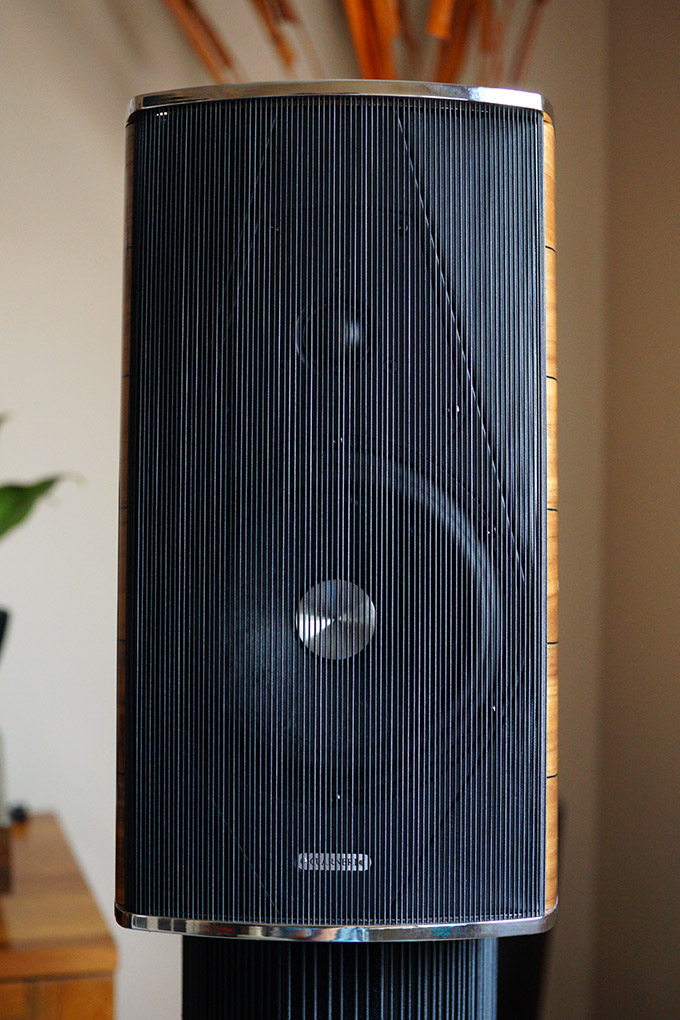 –
The Crops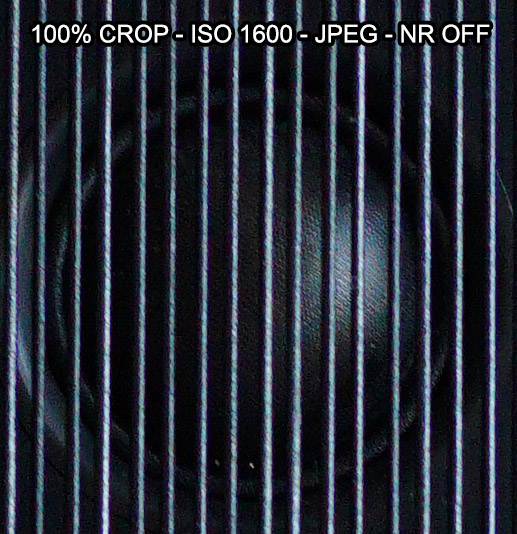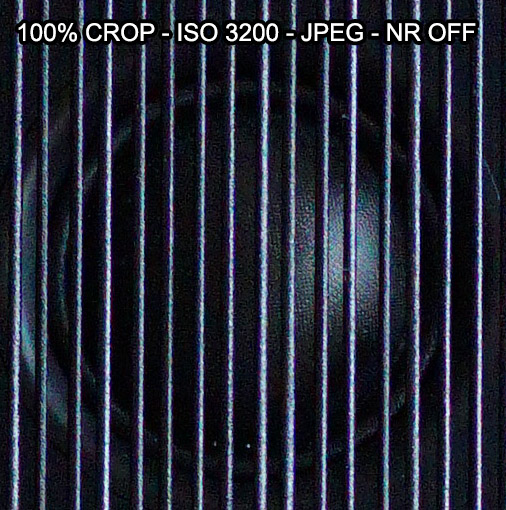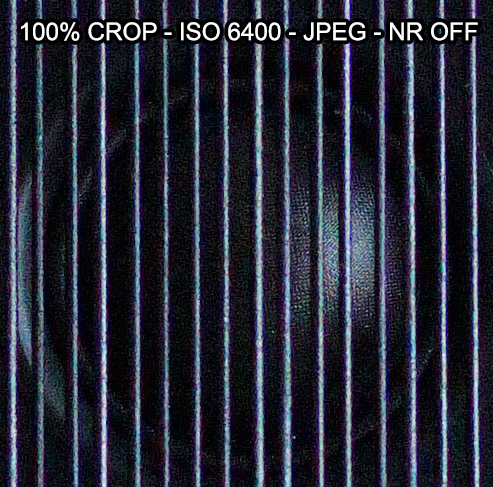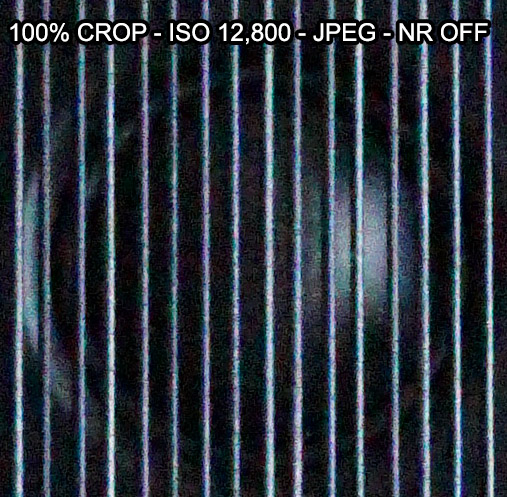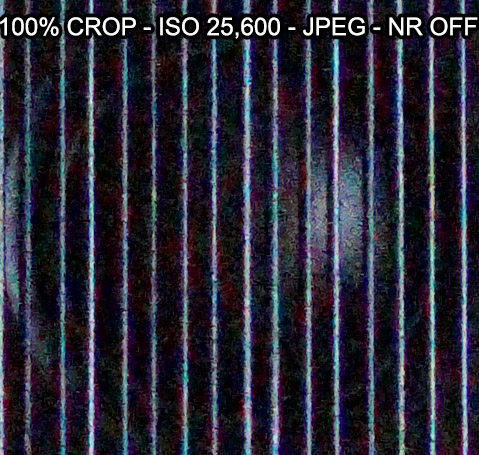 A Crazy JPEG Comparison! The A6000 and Zeiss 32 1.8 Touit vs the Leica M and 50 Summicron APO
Ok, here we go. I was not going to do this but I had to! I mean, I have in my possession the A600 and Zeiss Touuit 32 1,8 which gives us a 50mm full frame equivalent. The Zeiss Touit lens and A600 come in at under $1400 TOTAL, FOR BOTH! I also have the Leica M 240 and Leica 50 Summicron APO. This kit comes in at OVER $14,000! 10X the cost of the Sony combo. YES, you read that right. $14,000! So how do they do against each other in pure IMAGE QUALITY results only? Judge for yourself. But before I show you I want to state that shooting these cameras is 100% different as is the build and camera construction quality. As you would expect the Leica is in another stratosphere when it comes to build, feel and quality of the camera itself. It is also a rangefinder. The ONLY digital rangefinder available today. It is a unique experience and it is a Leica. With that said, when looking at Image Quality ONLY, the little Sony A6000 is quite good. 😉 Take a look. IMO, IQ alone does not warrant 10X the cost here. Not even close, and I love and adore my Leica system. Yes the Leica is better but $13k better? Nope.
THIS IS AN OOC JPEG COMPARISON! What it shows is that the JPEG out of the Sony is fantastic. It is average out of the Leica.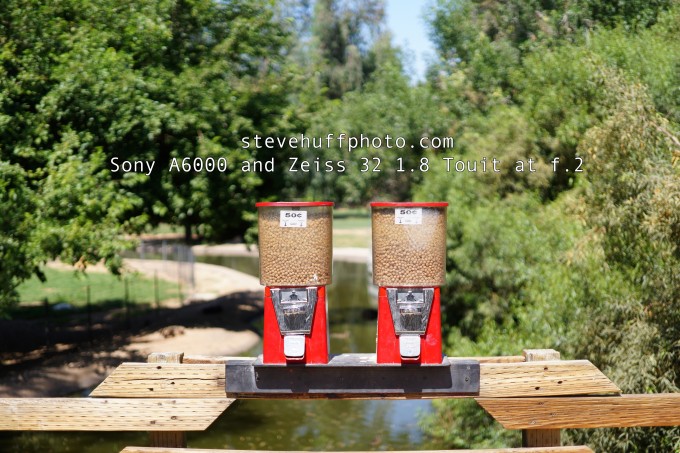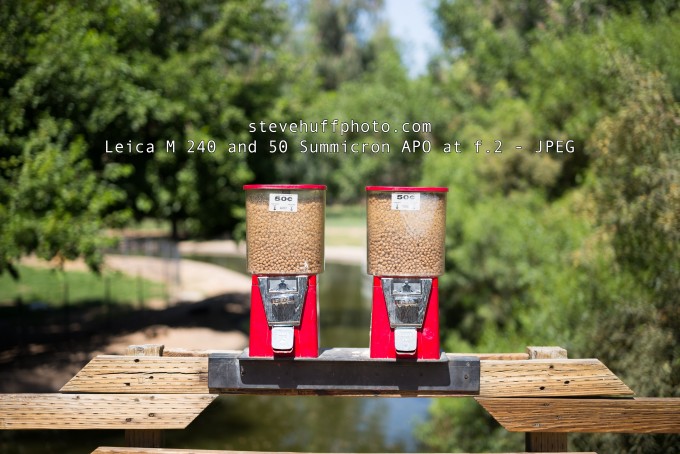 Things I did not like about the A6000?
There are only a couple of things I did not like about the A6000, and they were not major dealbrakers in any way. For the under $800 cost (with lens) of the A6000, I really have ZERO complaints. It is a mature system camera and when you attach a great lens it will reward you with good color, great IQ and detail and uber fast operation. I would have liked it to be a little more solid in feel..maybe even a pro version with waterproofing and a more robust feel. I would have loved to have a better EVF like the one Sony offers externally for the RX1 camera. The problem is that my wishes would have propelled the cost of the camera to $1300 and up. The beauty of the A6000 is the fact that it allows us to get into a mature system camera that has it all. Speed, nice build and design, great lenses, built-in flash and EVF, swivel LCD, good battery life, innovative features such as Eye Af and great face recognition AF. It has the best tracking of any mirrorless to date as well. All for under $800 with a nice (normally $350) kit zoom. I mean, for those looking for a new camera under $1000 the Sony A6000 MUST be looked at! Small size is the key for me.
So at the end of the day I really can not fault the A6000 because for the cost of admission it offers way more than it should.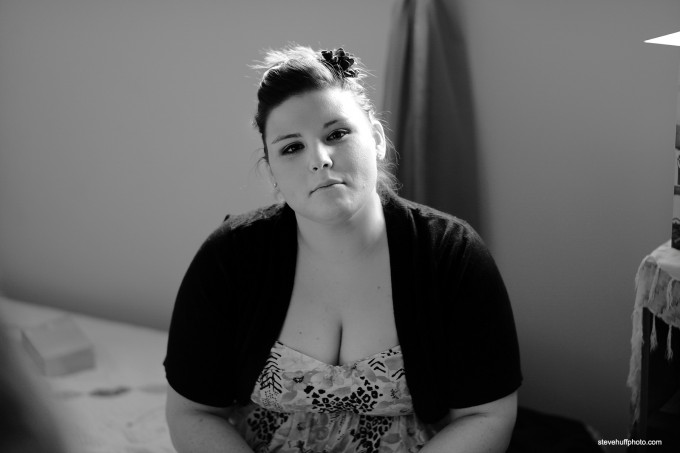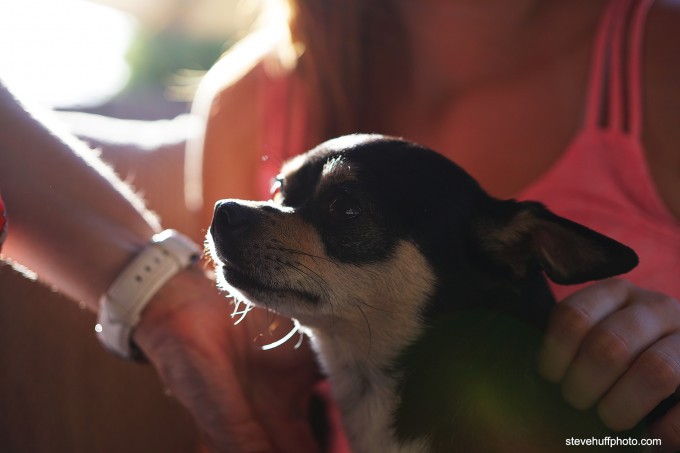 Pros and Cons of the Sony A6000
Pros
The price! Under $800 for camera and lens – MASSIVE Bang for the Buck.
The sensor is fantastic with awesome color and detail.
JPEGS are very good. Better than most camera.
Fast AF and Response. Fastest in the mirror less world right now.
Nice design and look to the camera.
Built in EVF is always nice to have, and the A600 has one
Tilt LCD
Great high ISO performance
Kit Lens is quite nice
Small size and light weight
Built in flash for those who like that sort of thing
All new Alpha menu!
Retains the gimmicky modes
Nice control and customization
Can use many lenses via adapters
Good at AF tracking
High ISO Noise Reduction can be turned off 100%! (which is good)
Cons
No weather sealing
No in body Image Stabilization
EVF could be better
So there thou go. For me, 16 pros and 3 cons. This is after 3 weeks of use, which was not daily use but 3-4 times per week.
The OOC color can be gorgeous! Rich, beautiful color and tones. Zeiss 32 1.8 Touit.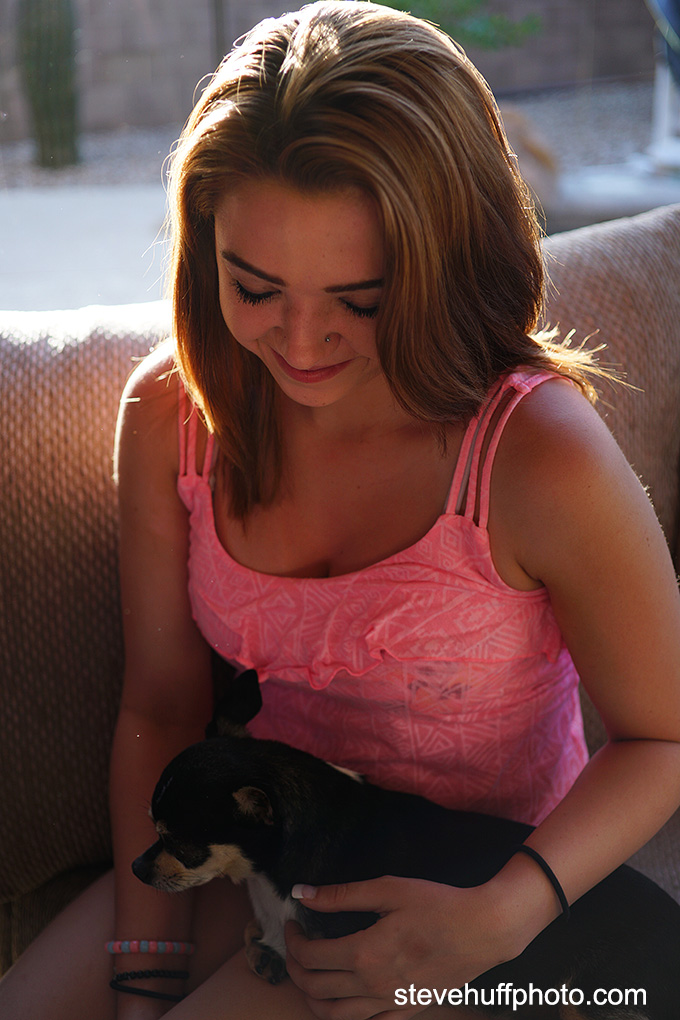 –
and B&W is also nice! Once again, the awesome Touit 32 1.8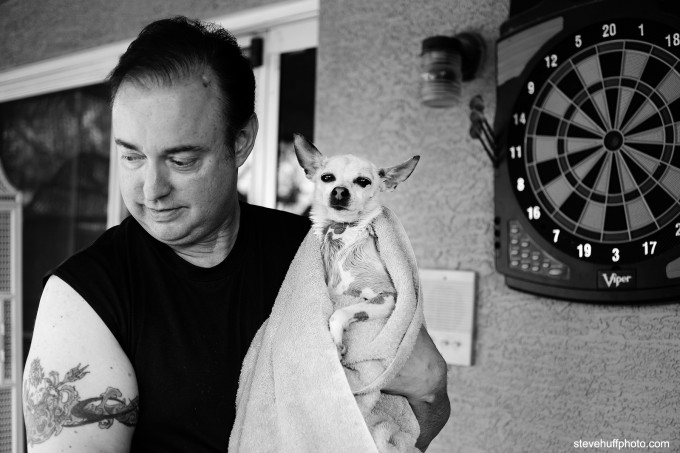 My Bottom Line conclusion of the A6000 
To be honest I was not incredibly excited to review this camera. Why? Well, when I review a camera I do not just go through the motions nor do I have any kind of template that I use. Some reviews I do are more detailed, some are more exciting and some are short and sweet. ALL are based in real world use with the camera and never do I get technical or talk nerd talk. I simply use the camera and if it excited me you will know by the way I write (see an example of that here) and if I do not like it, you will know (an example here). Sometimes though I am surprised by what I think will be average or mediocre when it turns out to be much better than I expected. The Sony A6000 is an example of just that. I thought it would just be an average NEX-6 update with new Alpha menus. But as is the case on many occasions, I was once again wrong!
While I am not raving about how it is the best thing since sliced bread, I am very happy with the camera and feel it is indeed the best APS-C NEX type of camera to date and one of the best if not the best APS-C cameras available. I prefer it to most Fuji's (besides the X-T1, slightly) and prefer it to any other APS-C Sony and almost every other APS-C camera. I have to keep reminding myself that this camera is only $798 with a lens as when you use it seems to perform and feel like a $1200 and up camera.
Sony did good with the A6000. Those who never shot a Sony and those who own something like  NEX-5, NEX-6 or even NEX-7 would be thrilled with the A6000. If I spent even more time with it I may have even fallen harder for it and ordered one. It truly does give outstanding performance and speed all in one small nice looking package. I review and use so many cameras each and every year it is easy to get a little burn out with cameras and new products but the A6000 is one of those cameras that makes os much sense on many levels and is fun to shoot, so it made me want to head out with it every time I took it out.
This is an important price point and Sony knows it, so it will appeal to a much wider audience than the over $1000 enthusiast cameras. I think if the A6000 was shown to a group of 50 people who were in the market for an under $1000 camera system, and they were able to use it for an hour, I feel that 40 would buy it on the spot (if they were in the market and ready to buy).
The only faults are with the smaller EVF, no touchscreen, no in body IS and no weather sealing. But add those and it will add to the price so in reality, when judging the A6000 at the current price point it has no flaws at all.
The Sony A6000 is one small step for camera fan and one giant leap for the masses who really do not follow the camera world or care about sensors and tech. By that I mean that ANYONE who takes pictures would be thrilled with this mid range offering from Sony. It does what it does extremely well and all you have to worry about is what lens you want to attach.
Speaking of lenses, I really enjoyed the Zeiss Touit for its rich color and nice overall rendering. At under $800 it is a fabulous lens that will give you the 50mm focal length equivalent and some nice shallow depth of field effects. If I owned the A6000 I would also own the Zeiss. The Mitakon 50 0.95 is also unique and built like a classic Leica lens in feel and the solidness of it. The Mitakon is manual focus only though so beware of that. At $799 it offers a more artistic approach in use and results. You can read about the Mitakon HERE.  Sony now has many lenses available for the E-Mount. From zooms to primes to expensive to cheap. Take your pic.
Bottom Line? If I offered an "Editor's Choice" the A6000 would  take that title easily. Highly Recommended for those looking for a quality camera with DSLR quality and speed without the size. Also good to note is that during the review period I never had a mis focused shot or any issues at all with the camera. When I snapped I knew what would come out of the camera would be fantastic.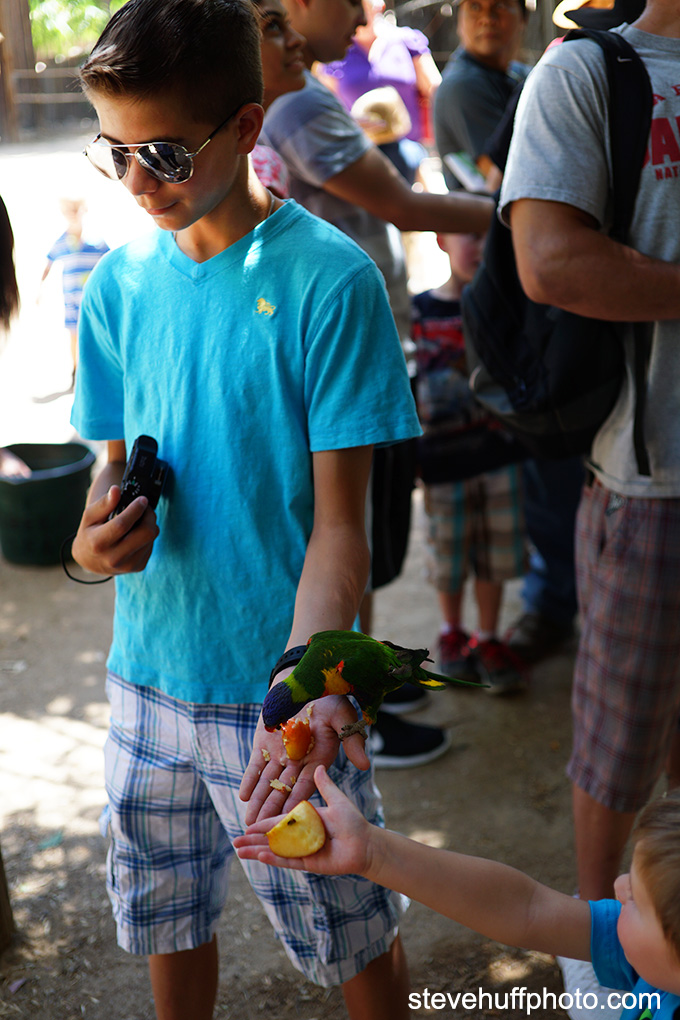 Where to Buy?
You can buy the Sony A6000 at my recommended and preferred dealers below. Just click the link to go direct to the A6000 page to check stock status, price and to order if you so desire!
Amazon – Sony A6000 in BLACK or SILVER with Kit Zoom.
Amazon – Sony A600 in BLACK or SIlVER without Kit Zoom.
B&H Photo – All variations of the A6000 are HERE!
Zeiss Touit 32 1.8 Lens for Sony E-Mount at Amazon or B&H Photo
SMILE!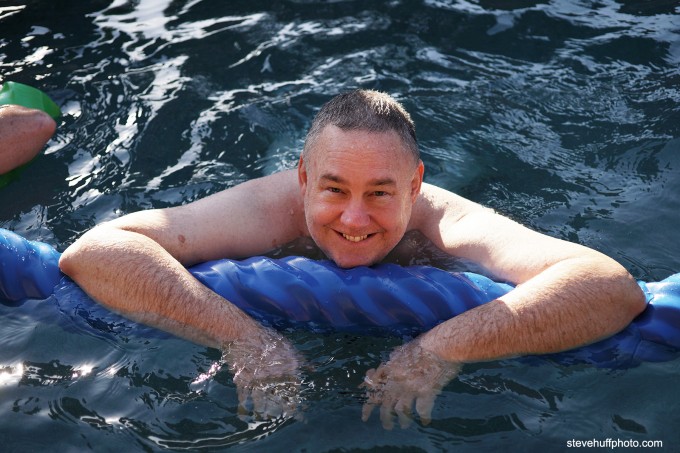 PLEASE! I NEED YOUR HELP TO KEEP THIS WEBSITE RUNNING, IT IS SO EASY AND FREEE for you to HELP OUT!
Hello to all! For the past 5 years I have been running this website and it has grown to beyond my wildest dreams. Some days this very website has over 200,000 visitors and because of this I need and use superfast web servers to host the site. Running this site costs quite a bit of cash every single month and on top of that, I work full-time 60+ hours a week on it each and every single day of the week (I received 200-300 emails a DAY). Because of this, I need YOUR help to cover my costs for this free information that is provided on a daily basis.
To help out it is simple. 
If you ever decide to make a purchase from B&H Photo or Amazon
, for ANYTHING, even diapers..you can help me without spending a penny to do so. If you use my links to make your purchase (when you click a link here and it takes you to B&H or Amazon, that is using my links as once there you can buy anything and I will get a teeny small credit) you will in turn be helping this site to keep on going and keep on growing.
Not only do I spend money on fast hosting but I also spend it on cameras to buy to review, lenses to review, bags to review, gas and travel, and a slew of other things. You would be amazed at what it costs me just to maintain this website. Many times I give away these items in contests to help give back you all of YOU.
So all I ask is that if you find the free info on this website useful AND you ever need to make a purchase at B&H Photo or Amazon, just use the links below. You can even bookmark the Amazon link and use it anytime you buy something. It costs you nothing extra but will provide me and this site with a dollar or two to keep on trucking along.
AMAZON LINK (you can bookmark this one)
B&H PHOTO LINK – (not bookmark able) Can also use my search bar on the right side or links within reviews, anytime.
You can also follow me on Facebook, Twitter, Google + or YouTube. 😉
One other way to help is by donation. If you want to donate to this site, any amount you choose, even $5, you can do so using the paypal link HERE and enter in your donation amount. All donations help to keep this site going and growing!
 I do not charge any member fees so your donations go a long way to keeping this site loaded with useful content. Thank you!
A few more images from the A6000! Enjoy and THANK YOU for reading!
–