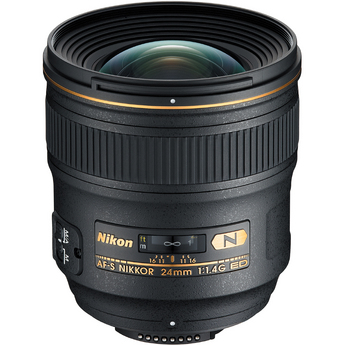 FINALLY! Nikon has announced the 24 1.4 G ED wide angle professional prime lens. I have always said that Nikon desperately needed some fast primes and if this is the shape of things to come from Nikon then look out Canon! You can read all about the new lens at the Nikon website HERE. B&H Photo have listed it on their site but it is not yet available to pre-order. Nikon has also announced the 16-35 F4 lens with info HERE. B&H Photo also has this one listed at $1249 and coming soon.
I am guessing that these new lenses will be pretty nice but the one that does it for me is the 24 1.4. If Nikon releases a D700x with similar ISO performance of the D3s then look out, we will start seeing a whole new wave of photos taken in the dark 🙂
I applaud Nikon here and if I were a Nikon shooter, I would buy this lens NO DOUBT! The 24 1.4 is coming in at $2,199. Not cheap, but not as expensive as the Leica 24 1.4. When this lens is released I will be getting one to test and I can not wait!
Steve