A Better Camera, by Randall Kelley
I just want to take a little time here to respectfully disagree with what a lot of professional photographers like to say about this camera (or any high end camera for that matter). "A better camera won't make you a better photographer." Or some version of that statement. Here's my take, and I decided that I do disagree.
If you are a "photographer" there are two parts to everything you do Art and Craft. There is a reason people have been referring to "Arts and Crafts" forEVER. They are inextricably linked. People get into huge debates over what medium is Art and what is Craft. Easy end of that debate, all expressive medium is BOTH. The MARKET for PRODUCT may make distinction, but the person doing any expressive work is practicing both.
This is why I disagree with those who say a better camera, or a better tool of any sort in any medium, won't make you better. Talent can be expressed on the cheap, craft as well, but you can radically improve your craft by working with better tools.
If you don't think so, find the professional photographer making his living shooting a Holga. You might find some, but show me one and I'll show you someone NOT shooting ad campaigns and weddings. Shoot someone's wedding with a Holga and tell them it's OK cause the "Style" is more important than the quality. I don't care if you MAY get an award winning picture of the Vice President with one, you can't count on consistent quality images from something that can't replicate the same shot twice.
And go shoot Ansel Adams' same landscape with a point and shoot and enlarge it to 20 inches or so and do a quick side by side. I'm betting you and any non expert in the room will be able to distinguish the two. Can you get a good landscape? Depends on your talent. But just HOW good it can be depends not only on your talent but on your skill, and your materials, and your tools. Or do you want a Balsa wood house built with a sledge hammer?
If you take the most talented carpenter doing finishing work and ask him if he can do as well with a sledge hammer, he'll think you're crazy. Could he get it done? Probably. Would it be as good? Doubt it. A GOOD tool allows finer more precise work. That's an element of craft.
So the question becomes, will a better tool make you a better craftsman? Most jump on the art angle and answer no. And I would rather have talent and a poor tool rather than no talent and a good one. But what if you have the opportunity to have both? Do you eschew the better tool because it won't improve your talent? I hope you don't buy that, because it can, and here's how.
If I am cutting framing boards with a chain saw, chances are I'm not really hairline accurate. If I only have a chainsaw, will I get better? Yes, but only to a point. After that point I need a more accurate tool to keep getting better. Should I skip the upgrade because it won't help. I hope not, or at least I hope I don't live in that house.
If I get a blurry shot from my point and shoot, or even my nice zoom lens DSLR, how blurry is it? Is it movement? The focus? A limit of the lens? When you get a camera and lens that produces radically improved images, you WILL see your errors much more distinctly. Can you learn from mistakes that are obvious faster than you can from ones that are obfuscated by lower quality equipment and materials? I say yes. I hope you are able to see my point.
On to point two. Does learning about all the elements that go into creating an image make you better? I think so. You can grab a really good DSLR, set it on auto and crank out really good photos. But I'll bet you that if you fully understand every element of the process, you could do even better.
Switch off auto everything and you WILL learn. If you learn, you WILL get better. Will you get more talented? No. But if you have talent you will get better at your craft. Why practice a craft if you have no desire to get better?
So I put it to you that when the statement is made, "A better camera won't make you a better photographer.", it is either meant to talk ONLY about your talent… and perhaps to make you feel a bit better about not being able to swing "high end" equipment, but it is inaccurate, or incomplete at best. Good equipment, and especially equipment that pushes you to make more of your own decisions, will improve your results if you are willing to learn and if you persist.
When you see the sharpness of some lenses, you will suddenly know what part of the blur was YOURS and what was the equipment. If you use that to find a solution you will get better. If your equipment is low end enough to never be that sharp, then you just learn how to make blur work. That skill will still come in handy when your camera and lens stops doing it for you and you want to induce it yourself. So pay attention to when you like it and when you don't. But don't be misled into thinking that not having the ability to produce a sharp image is not limiting, and that you can do just as well with any piece of equipment. That is just not the case.
The other way this type of equipment will improve your photography is (and this crosses the line into talent and I'm saying it) it WILL make you see differently. And that can improve your talent. When you look at images and the detail is not highly resolved, it is easy to see composition, shading, light, etc. A lot of critical artistic elements are NOT limited by the resolving power of your equipment. But DETAIL is. And when you start to suddenly see a lot of detail in you images that you didn't even notice when taking the picture, you then start to look before you shoot for those same kinds of detail.
It's like getting a new prescription for eyeglasses after years with a bad one. You can really notice things you missed. And IF you choose to take that to heart and start looking, you will observe better. Photography is a lot like acting, in that a good observer picks up detail to add to their work that is missing in someone who is not as observant.
This is really a big deal, and was the last straw in motivating me to write this down. I always suspected the statement, "A better camera won't make you a better photographer." was off on craft, but walking around the other day, seeing things I wouldn't have even noticed before, I thought, "This really is making me better at seeing." Now if I can get that into my work, I'll be thrilled.
Don't spend money on better equipment thinking it is going to make you some other photographer. But DO get it if you want the chance to push yourself beyond where you are. Equipment this good, and this demanding, will make a difference.
I've never said "WOW!" so much looking at my own images as since I made this purchase. And I've never said, "Crap!" so much either. This stuff is so different. I have not thought, "This is nice. Should I print this one?" very often in the past, but it is constantly on my mind now. Until everyone has thirty inch or larger monitors and endless bandwidth, there is a level of quality you can't share digitally.
If you can't afford something great, don't feel bad, do whatever you can with what you have. But, I feel about the M9, and Leica in general, like Ferris Buhler did about driving a Ferrari, "It is so choice. If you have the means, I highly recommend picking one up."
Randall Kelley
—
———-Addendum and some photos——
Steve mentioned photos to go with this article. My original post of this had none, and that was basically because I don't think there is any dispute of the fact that some high end gear makes technically better images. This addendum is really an after thought and a response to thinking about what images might represent the article. I have loads of shots from the new camera that I love, but I don't think any few can really represent what I am talking about. The kind of changes it has fostered in my shooting can only be seen by looking back at lots of before and after shots. And I can honestly find "before the M9" shots I love as just much as "after the M9". But I don't think any handful convey the profound way my point of view has changed nor would they convey the much higher percentage I now get of what I call "keepers". And when I do enlarge those older ones now, I am always thinking to myself, "Man, I wish I could have shot this same shot on my M9."
While the point of my post was how technically better gear can help you refine and improve you craft and even your "vision". I have thought about it for a long while and decided I could add these three images and an additional word of encouragement.
The first image is from the very first digital camera I got for myself, after tiring of only seeing pictures of me from the one I got my wife. Taken in 2001, this is of my wife, Rita (who is a way better photographer than she knows), along with her Nikon Coolpix 990. The Canon Elph with 2 megapixels resolution used to take it, and me using it, are in the shot. If this were taken with my new camera, I could do a crop of her glasses and show you me and the camera, but as it is you will have to take my word for it that I'm there.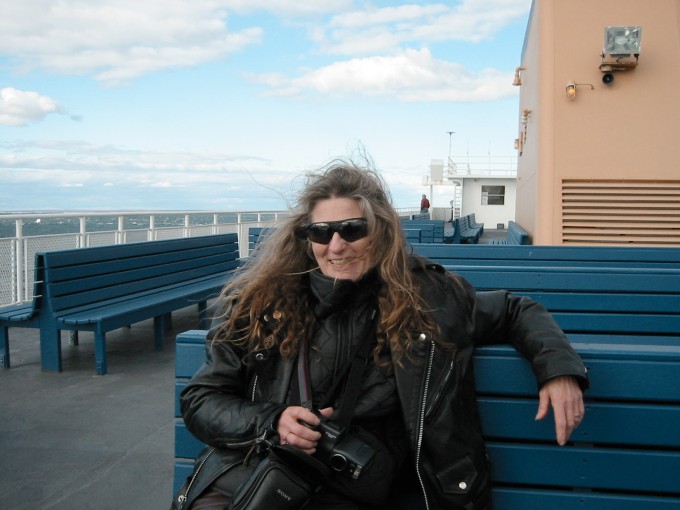 The second is a less than one pixel resolution shot I recently did of our niece's daughter. It's a less than one pixel shot but it was, however, cropped from an 18 megapixel shot taken from some distance with a 50mm lens. I liked the whole shot but wanted a close up portrait for the girls grandmother, my wife's sister.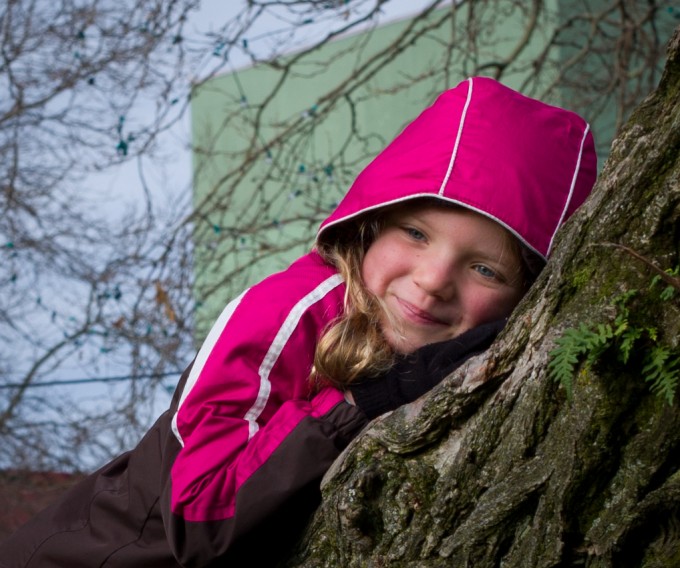 The third is the original 18 megapixel shot reduced to just under 2 megapixels (to keep framing intact) illustrating what would have been the approximate starting point had the Elph had a super sharp lens, fantastic sensor, and excellent color rendition (it did have one of the three).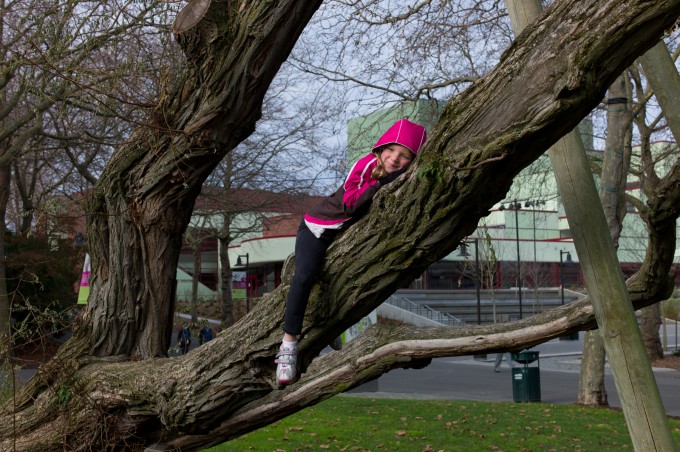 The point I want to make with these photos is this:
A) For those that can't yet afford their dream camera (whatever that may be)… use what you have, you can get good images from anything.
B) For those thinking about better gear, but mulling the argument that better gear won't improve your work… I would have had an adequate distance shot had I shot our niece's daughter with the canon point and shoot, but probably only the relatives would have been sure what she looked like. Having 9 times the pixels and a way sharper lens on the M9 made it possible to get that close up portrait shot out of that shot. While in this case I liked the full frame shot, and just made the crop for her family, in many cases a shot ruined by something that moved into the frame at the last moment can be saved with a crop. A multitude of sharper pixels is a luxury that actually affords you a lot of liberty in the EDITING stage that are denied you if you don't have them. Being able to get a useable crop from about 1/10th of a frame gives a LOT more lee way. If you want more opportunities, there are few other areas where you can buy them. Better photography equipment is one such area. Don't scrimp if you don't have to.
Thanks for listening to my ranting. I love all the stuff I'm seeing on Steve's site and hope to meet some of you at one of his meet ups soon.
Randall Kelley
Bonus shots. A typical "Rita" shot of my wife's from 2001 on her Nikon Coolpix 990 (3 megapixel):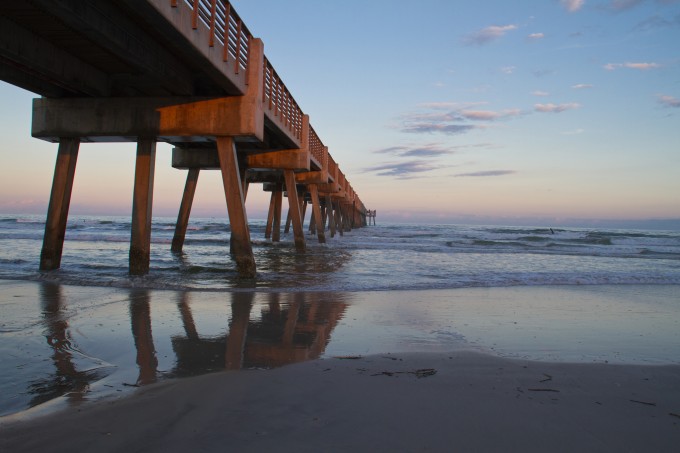 [ad#Adsense Blog Sq Embed Image]
–
I NEED YOUR HELP! YOU CAN HELP SUPPORT THIS SITE TO KEEP IT GOING AND GROWING!
Remember, anytime you follow my links here and buy from B&H or AMAZON,
this helps to keep my site going. If it was not for these links, there would be no way to fund this site, so I thank you in advance if you visit these links. I thank you more if you make a purchase! I have nifty search bars at the upper right of each page so you easily search for something at either store! I currently spend 10-14 hours a day working on this site and the only way that I can pay for it is with your help, so thank you! Currently my traffic has been increasing but my funds to pay for the site has been decreasing, so any help would be GREATLY appreciated!
Even if  you buy baby food, napkins or toothpicks at amazon it helps this site, and you do not pay anything extra by using the links here. Again, you pay nothing extra by using my links, it is just a way to help support this site, so again, I thank you in advance 

If you enjoyed this article/review, feel free to leave a comment at the bottom of this page and also be sure to join me on twitter or my new facebook fan page! Also, you can subscribe to my feed at my subscribe page HERE and read these posts in your browser or news reader! Also, the new forums are NOW OPEN on this site so get involved if you like! Thanks so much for visiting my site!